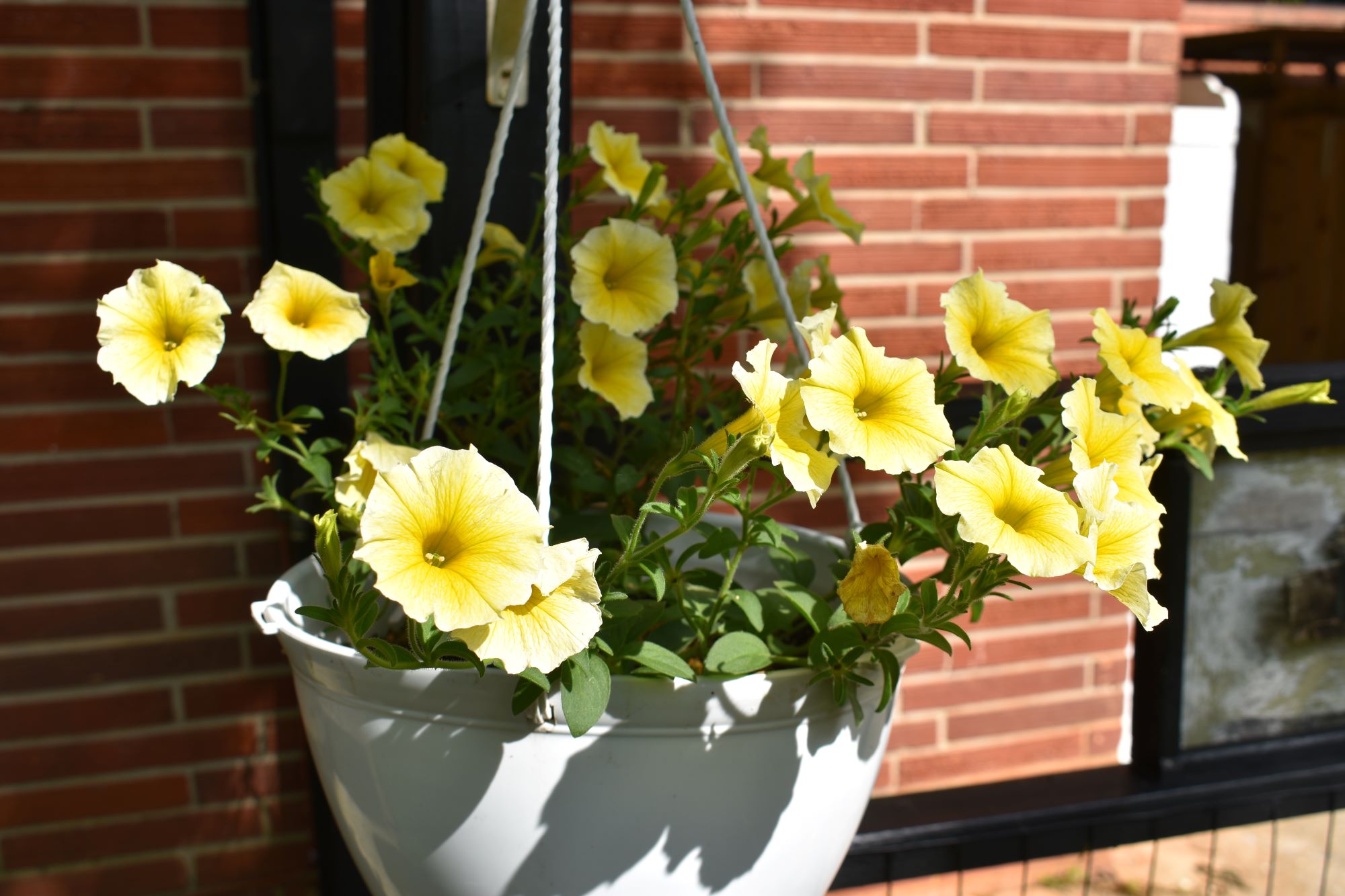 We can plant a seed and watch it grow into a beautiful flower, vegetable, fruit. With the extra long grayness this winter and spring the flowers are so very welcome.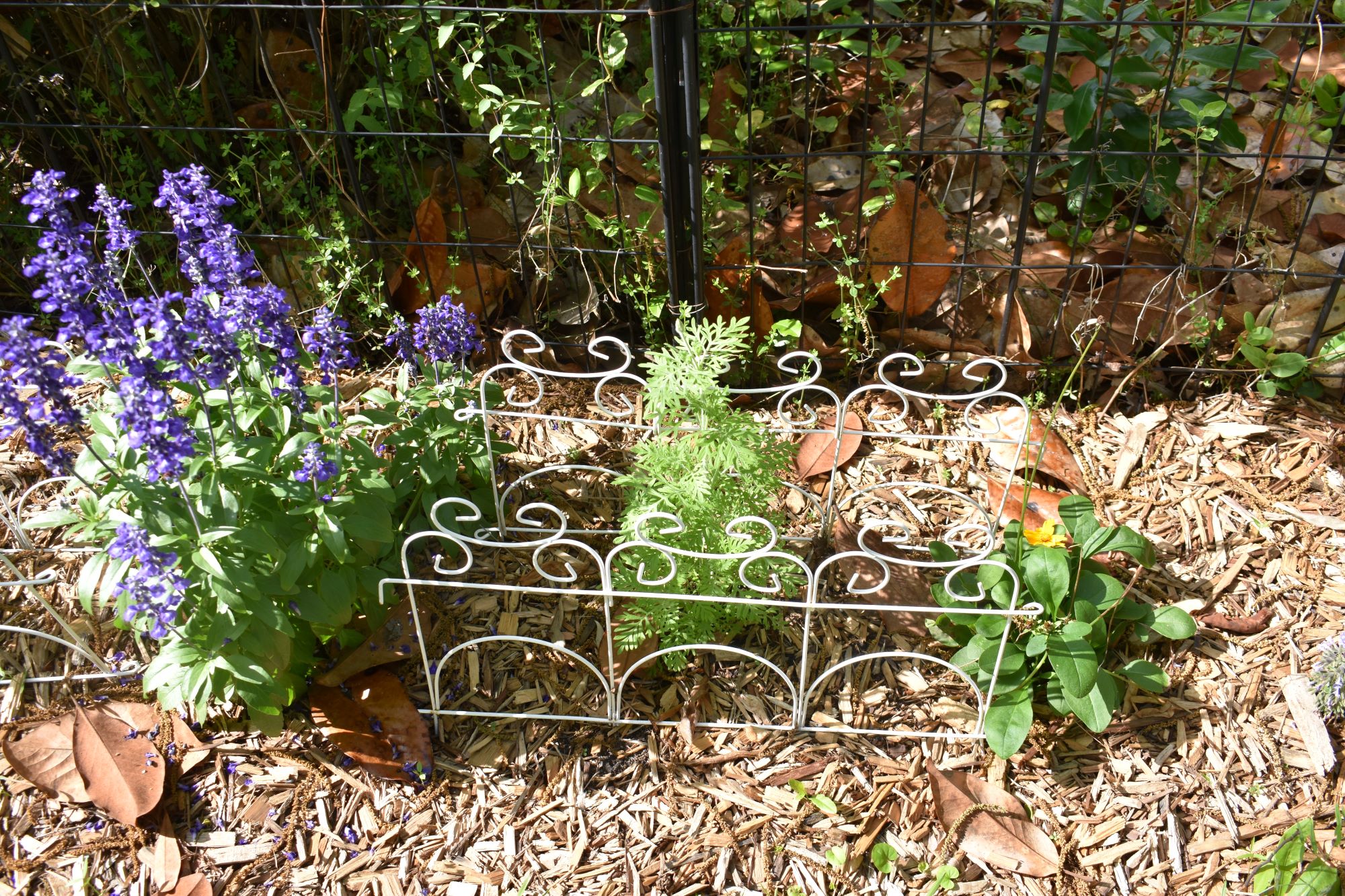 I did some research to find a type of lavender that would grow in our climate because the lavender I planted in the past struggled to grow. The only lavender I have grown before was from starts so I decided to try and grow lavender from seed and I chose Oregano lavender and a Torch Blue Lavender seeds. The center of this photo inside the wire is lavender. Five of the seeds germinated and have been growing ever since. I hope they will do well.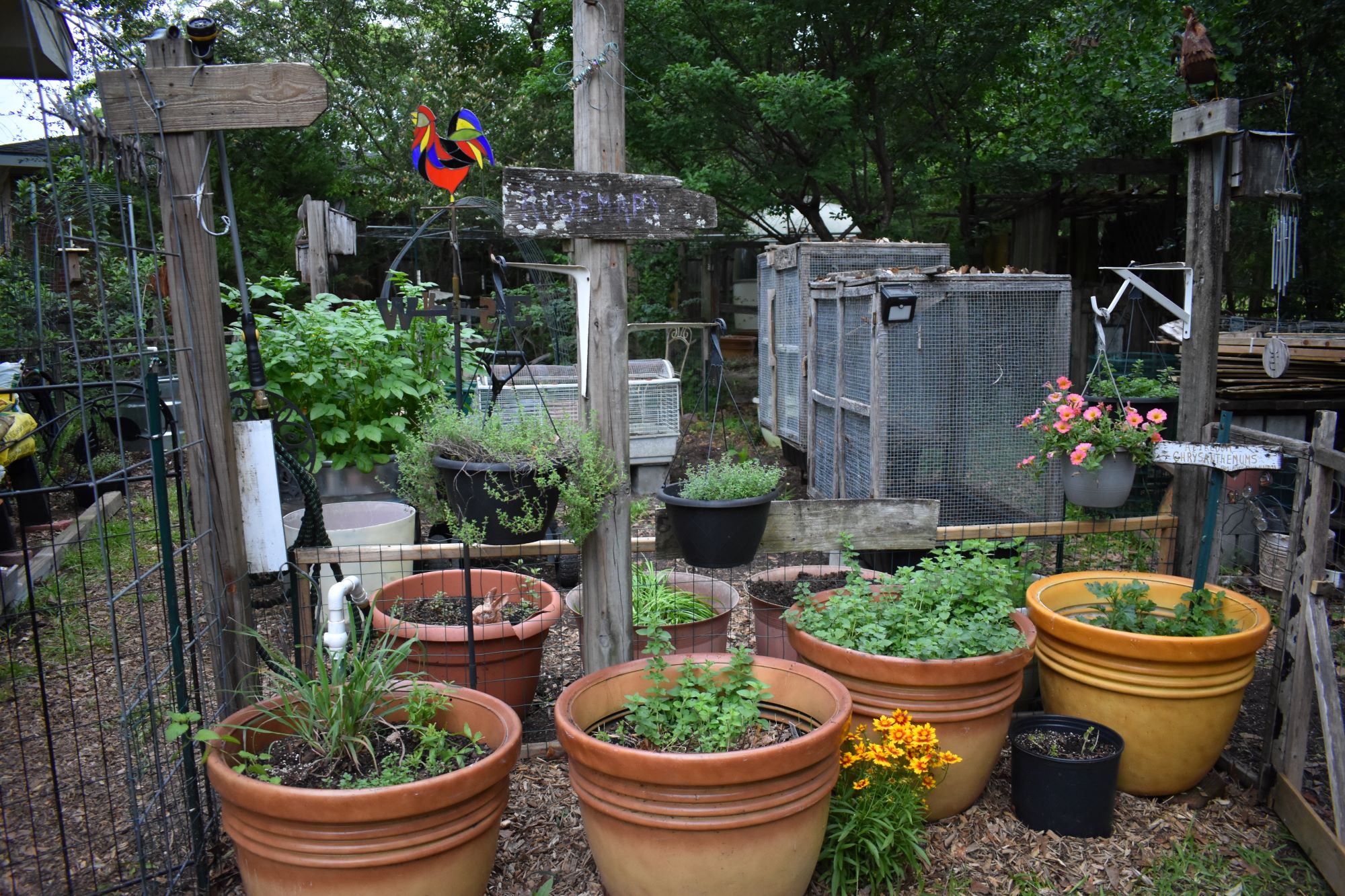 We have cages that we grow lettuce, celery and cabbage. We have moved the cages to form a new area for these types of vegetables. The tender vegetables that the wildlife like to munch on.
The containers are doing well and the front left container is my new lemon herb garden. This container has lemon grass, lemon balm, lemon thyme and lemon verbena. The other pots have oregano, English thyme and some Heirloom Chrysanthemums. I will try to keep everything pruned back this year so it does not get leggy.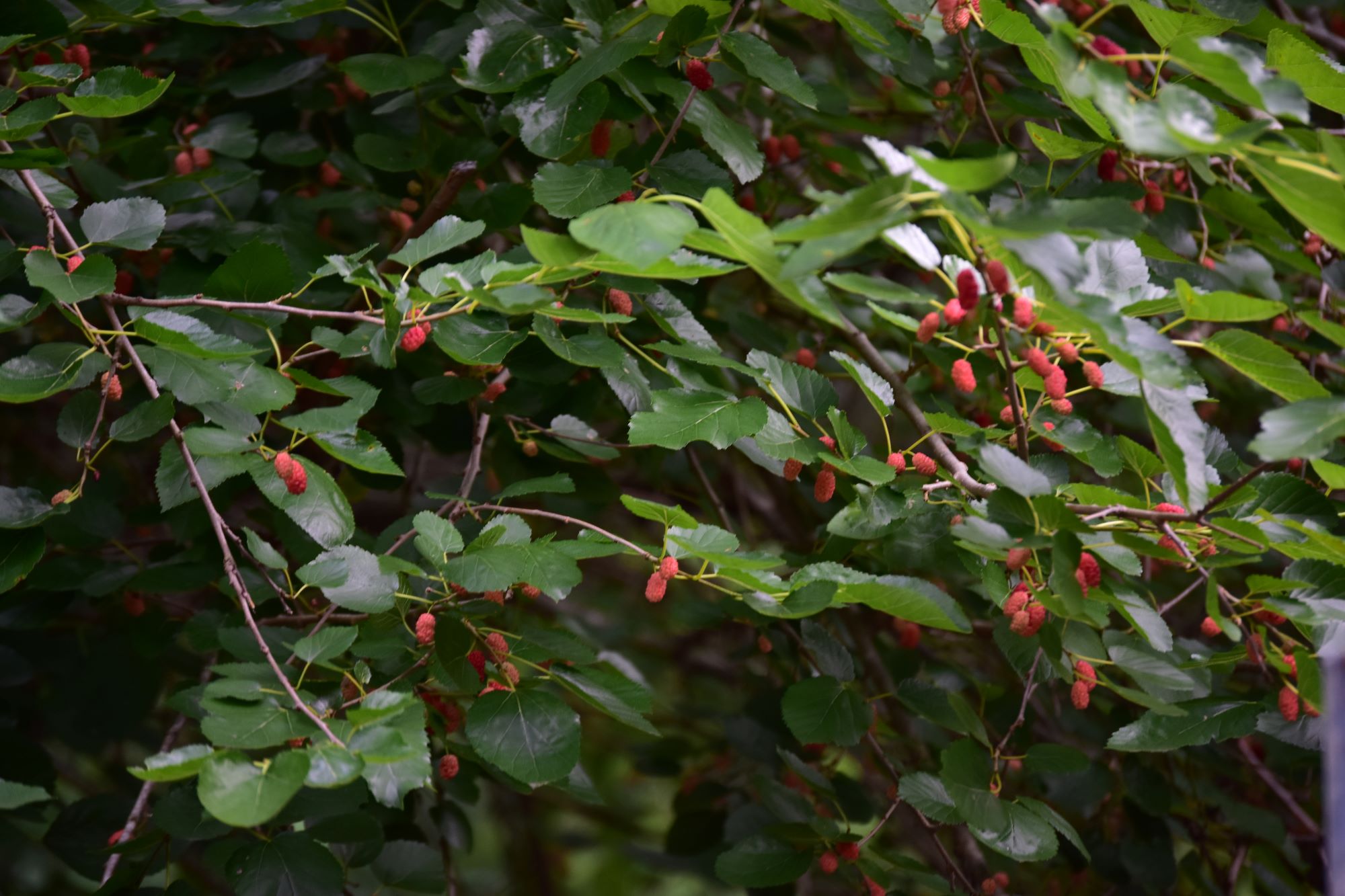 The mulberry trees are full and the wax wing birds have been coming in groves and eating the berries. They leave when they have picked off all the ripe berries and come back in a few days.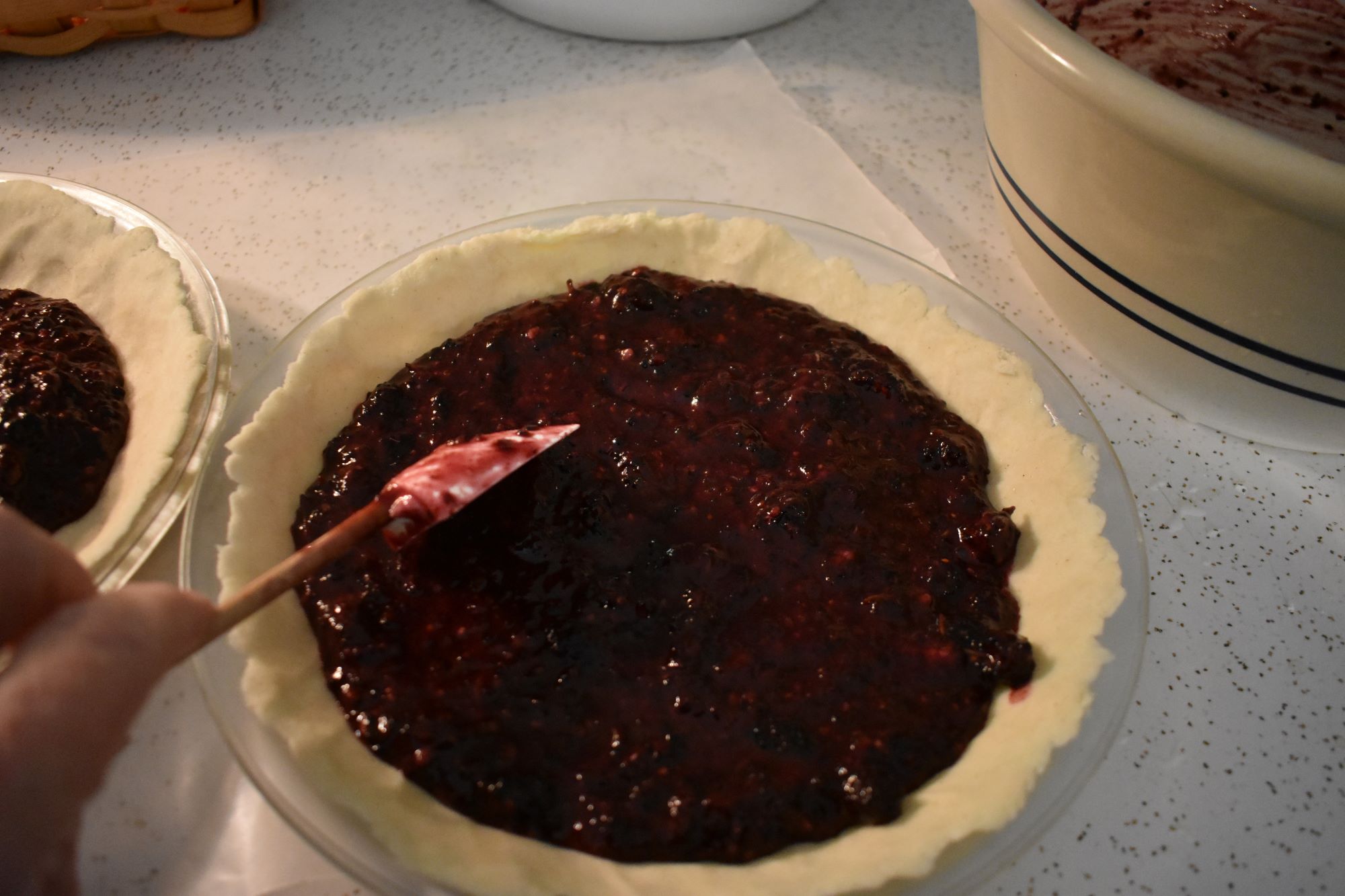 We managed to get a few for ourselves. I made two mulberry pies with gluten free flour for pie crust.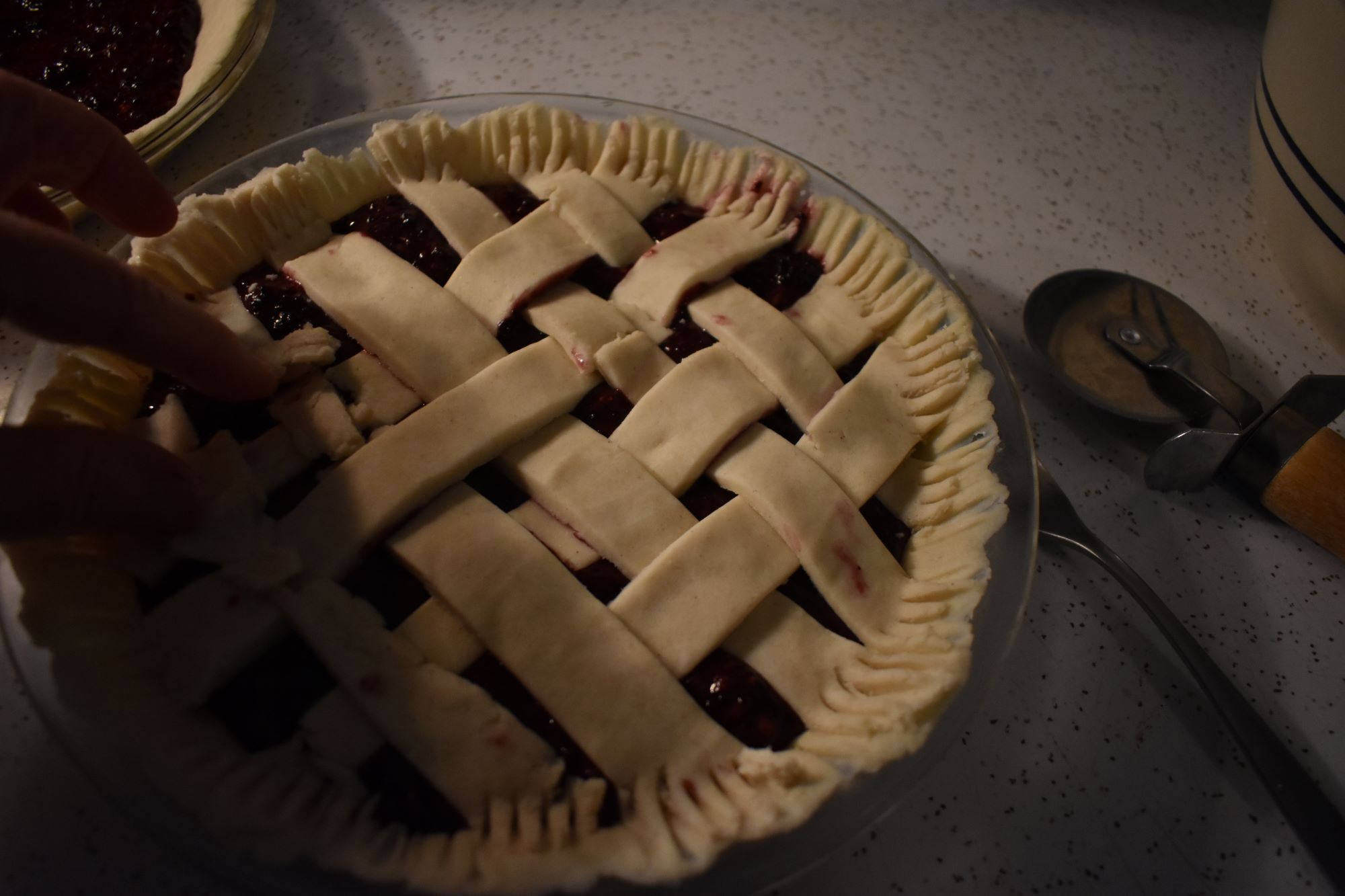 The gluten free flour is more difficult to work with for lattice but it does not really matter. I want to know how to use the gluten free flour so I can still make pies for anyone that cannot eat gluten.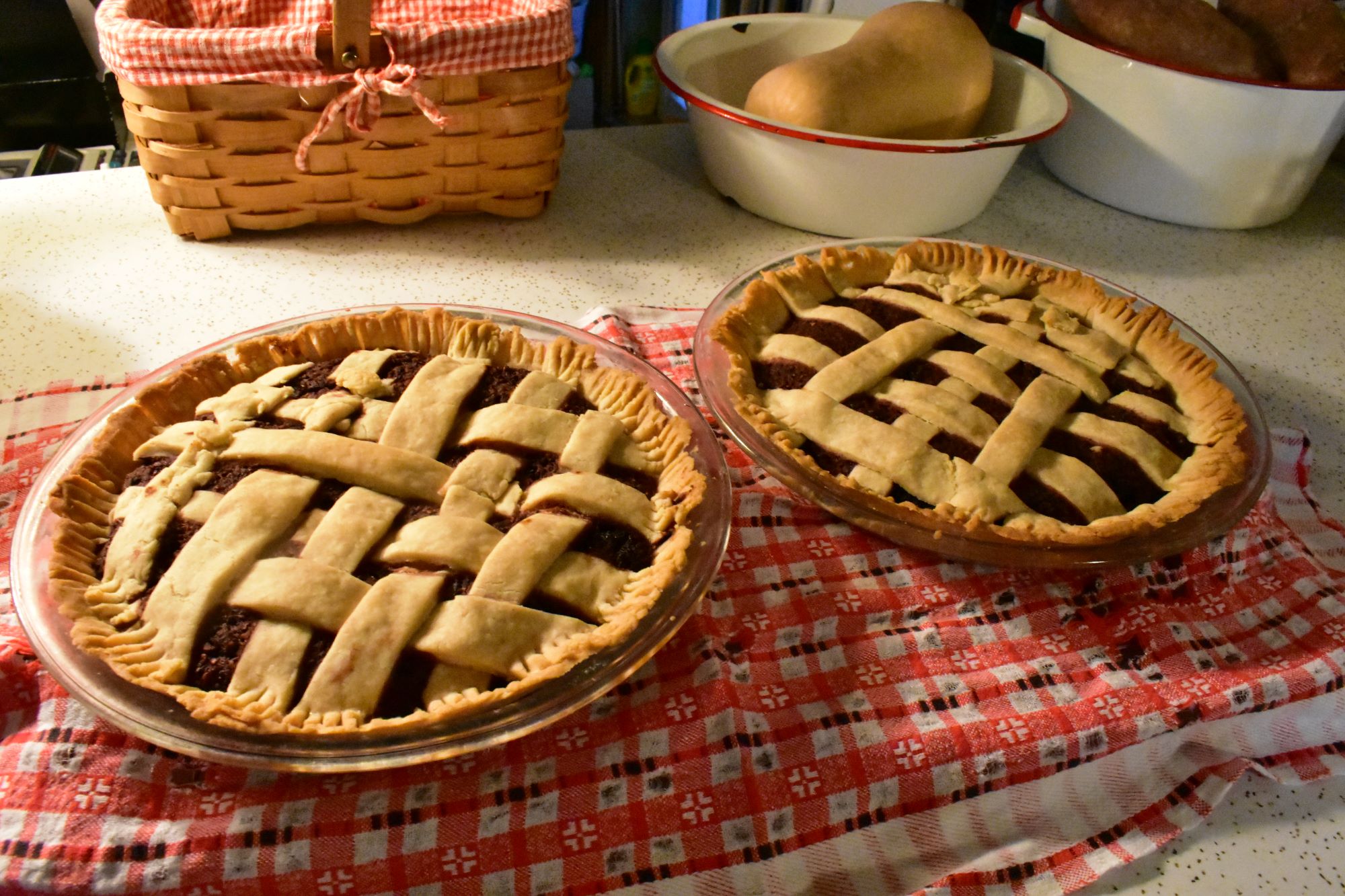 The pies were very good, I simply used the King Arthur Gluten free flour.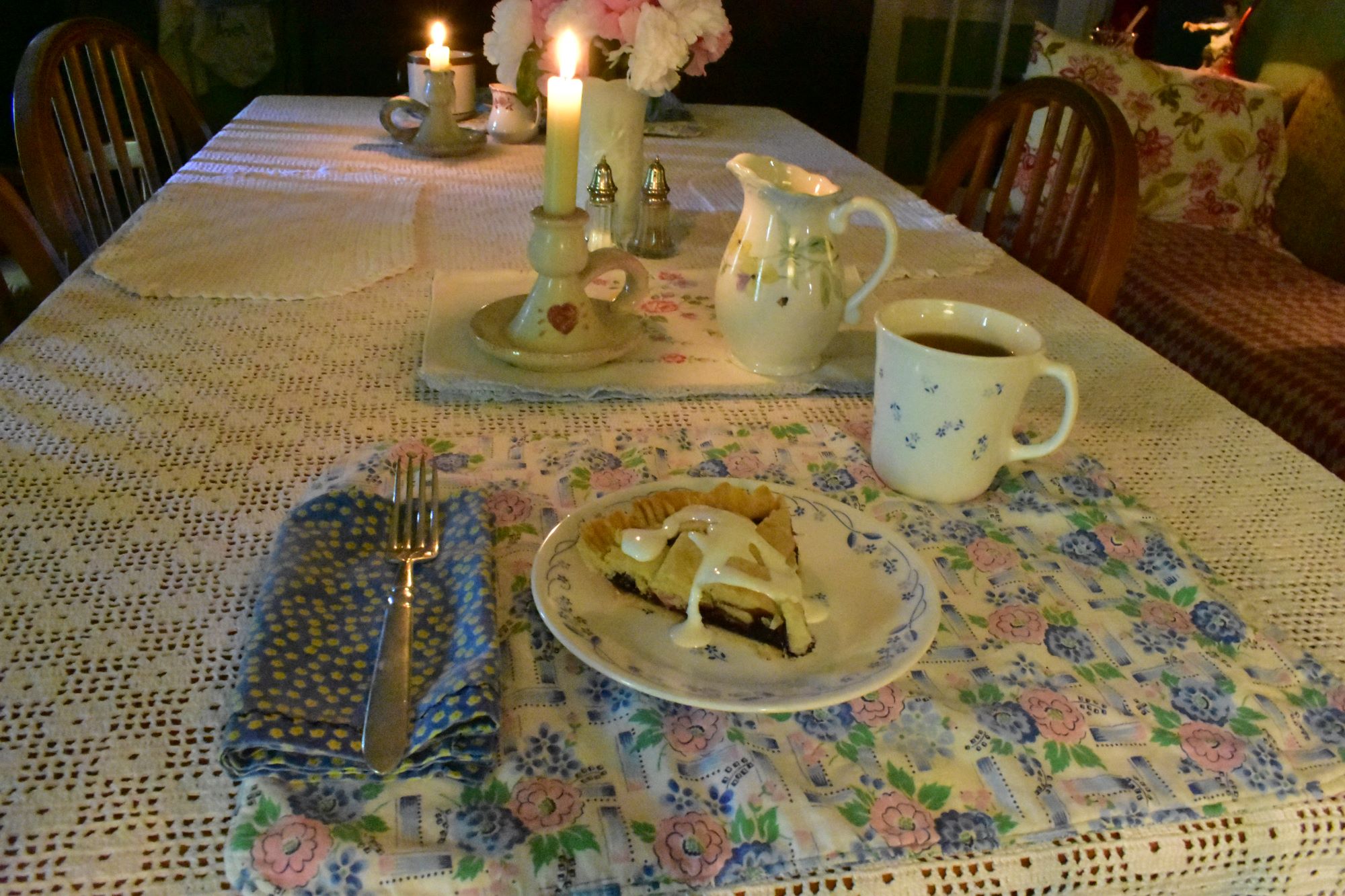 To me it tasted like a mulberry pop tart of sorts.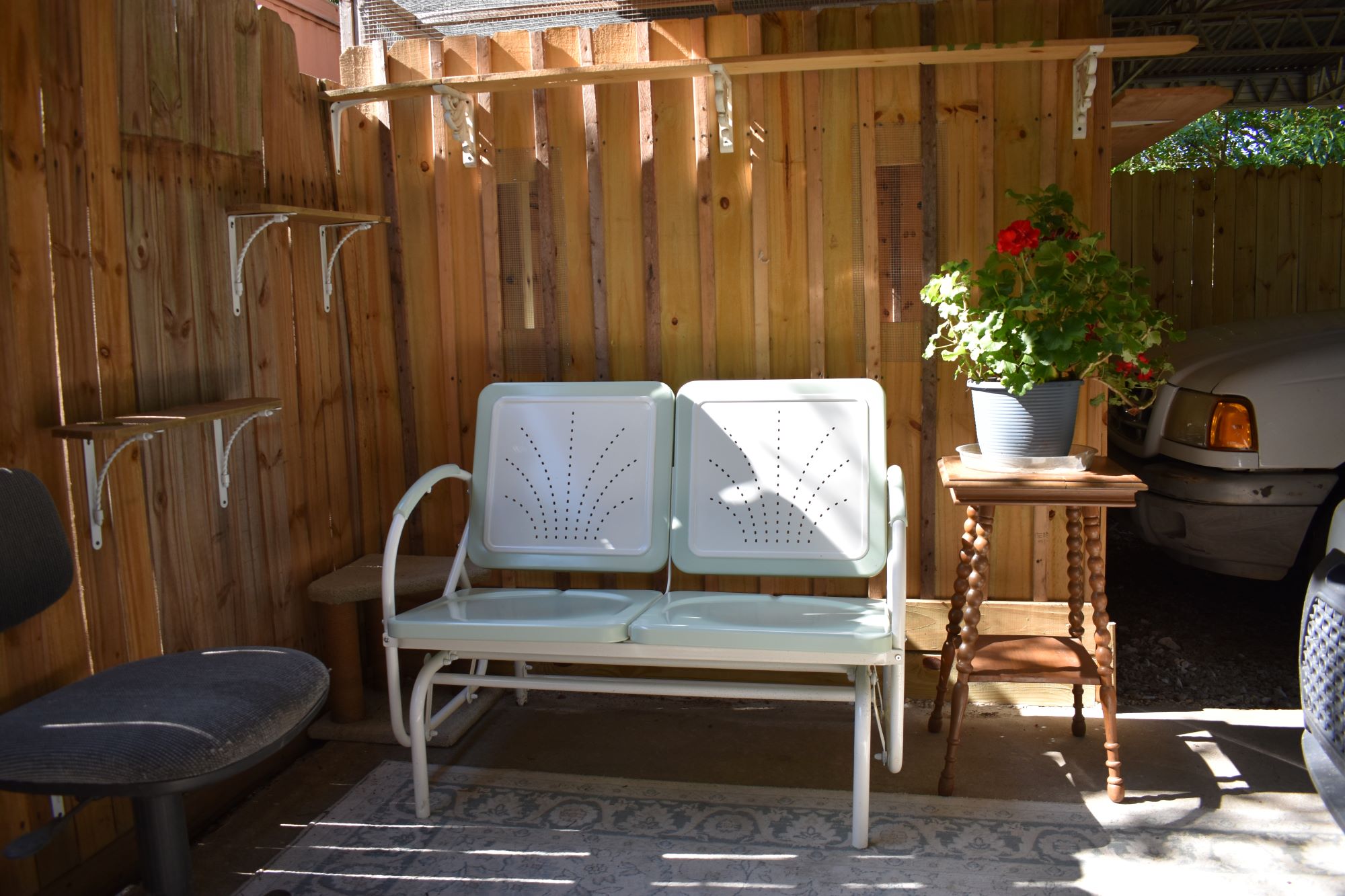 We have been doing a big clean up all around the outside of our house including under our carport. The shelves are for a cat walk we have around our fence even though we do not have a cat. The feral cats in the neighborhood scare me jumping high up and down so we made these for them.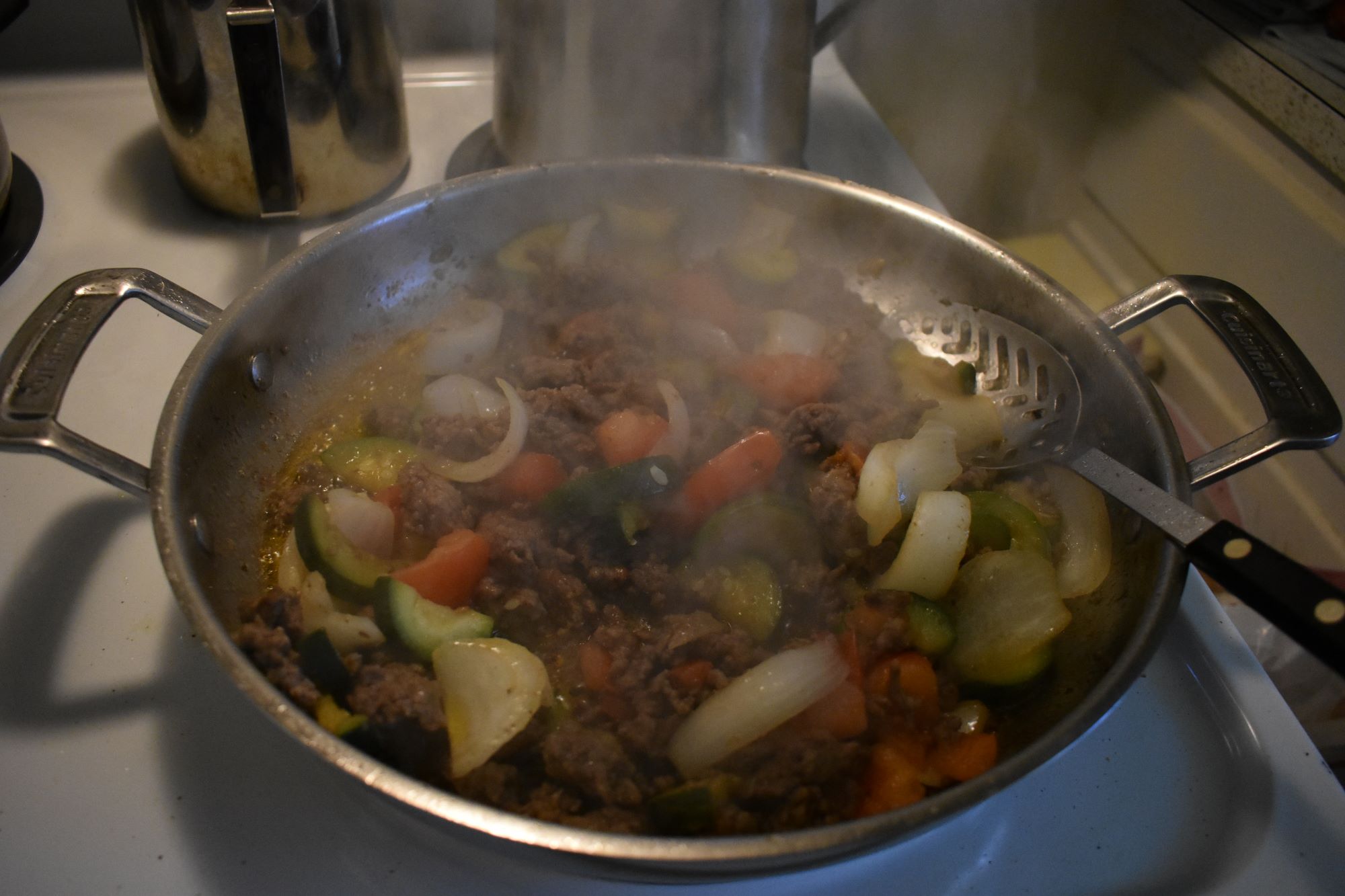 Meals have been simple, we are trying to figure out easy to make meals as we get older we don't want a lot of fuss in the kitchen.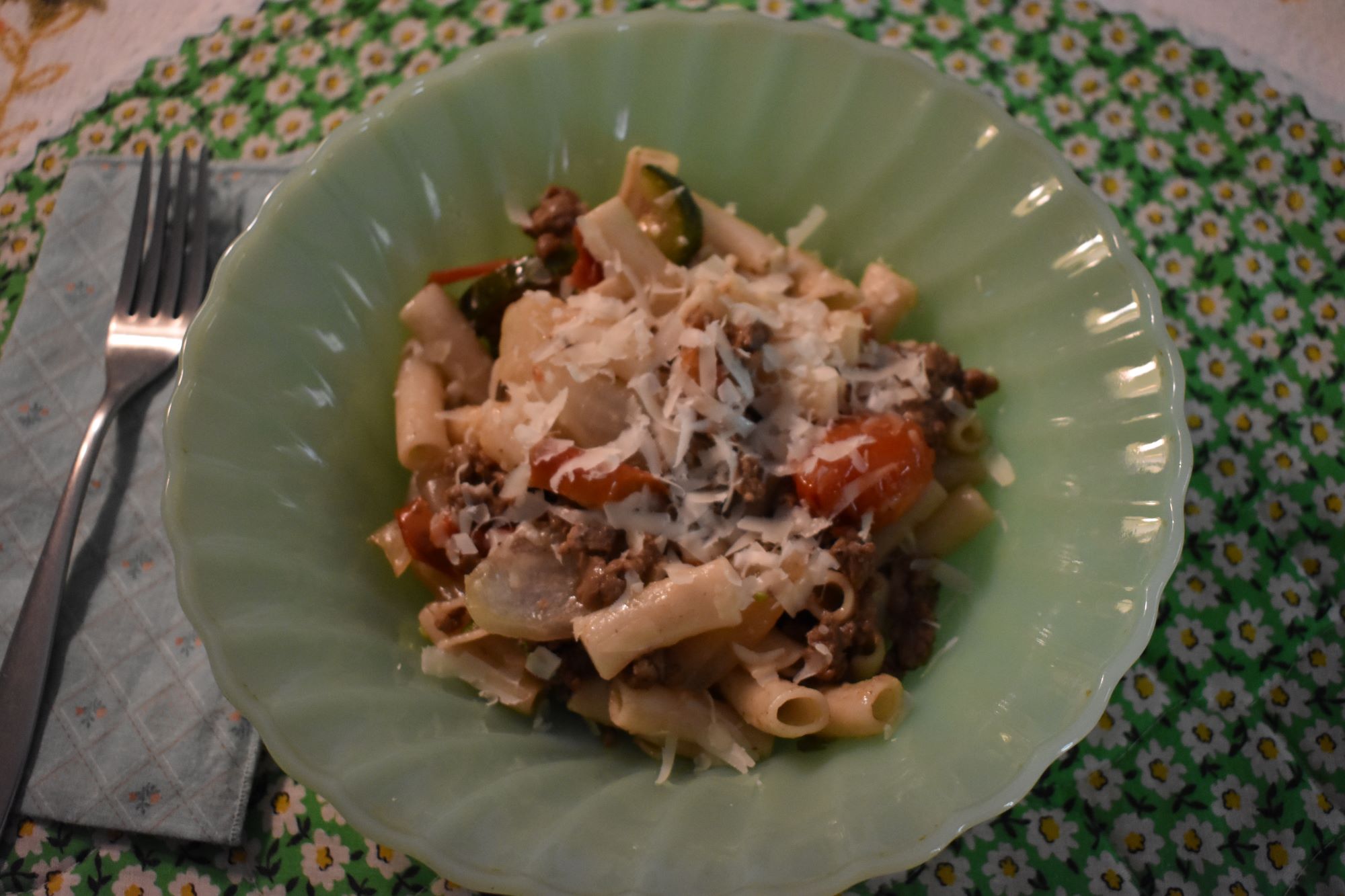 A simple pasta with gluten free pasta. Our family has food allergies and sensitivities and so we must be careful and fully understand how to cook safely for each of those we love. Charles and I both have gotten to where we are avoiding certain things that seem to bother us. Not sure what is going on with food today.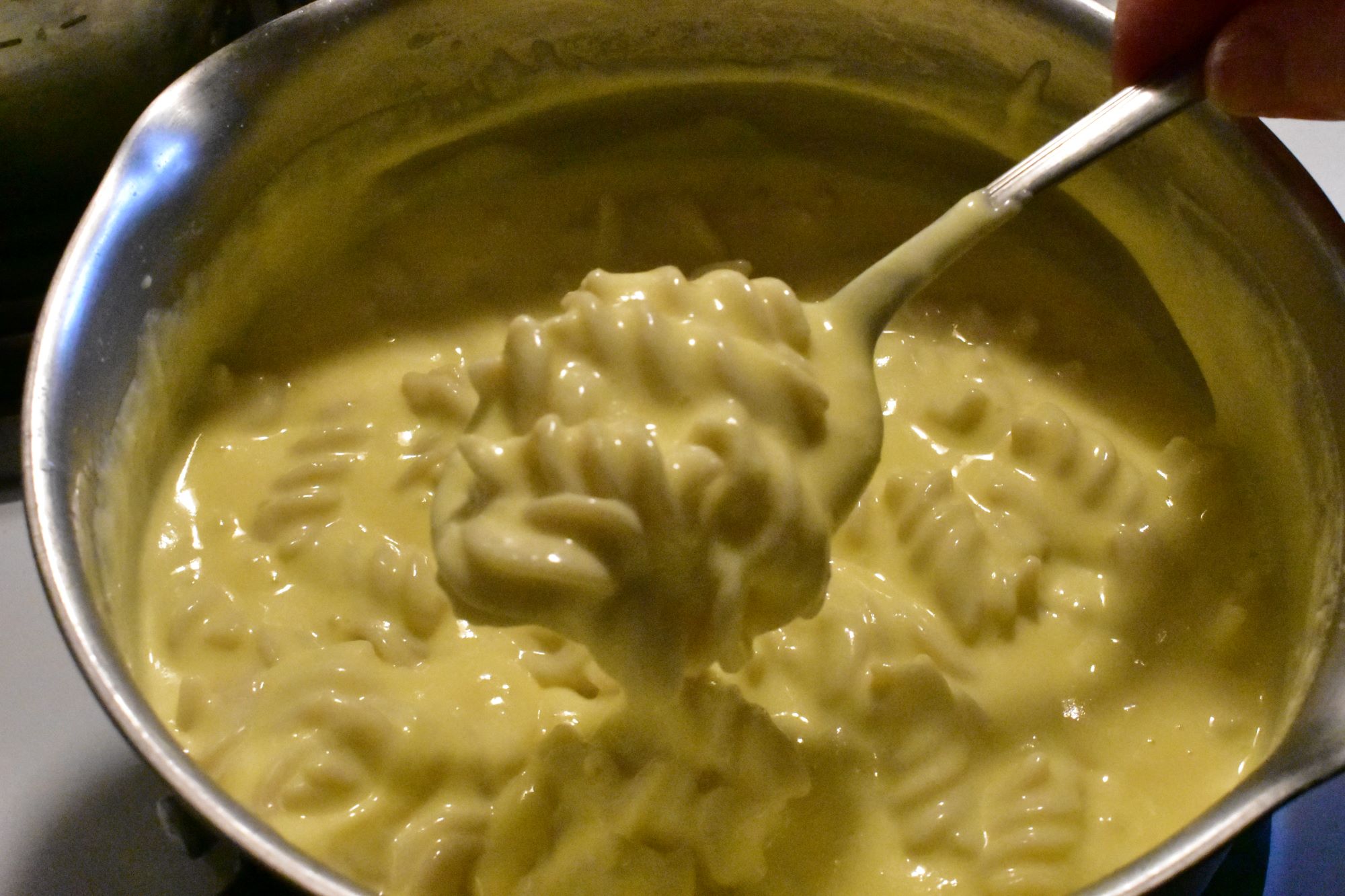 Another day I made a gluten free mac and cheese and made too much roux so I will know to cut that down next time. I added the cheese to the roux and I only had the curly gluten free pasta but it gave me an idea that this would make a good gluten free mac and cheese if I did it better next time. The only way to fix this is to add more macaroni and be ready to eat leftovers for a few days.
The roux was 4 tablespoons butter, four tablespoons gluten free flour, 2 cups of milk, salt, and cook to thicken and then I grated some cheddar cheese and added that. Next time I will make 2 tablespoons butter, one cup milk and I will grate however much cheese to make it cheesy. Then add a little bit more milk and another tablespoon of butter. Of course we shouldn't eat this often because I would not consider this healthy but something tasty occasionally when feeding a family.
This same recipe can be used with all purpose flour if there is no need for it to be gluten free.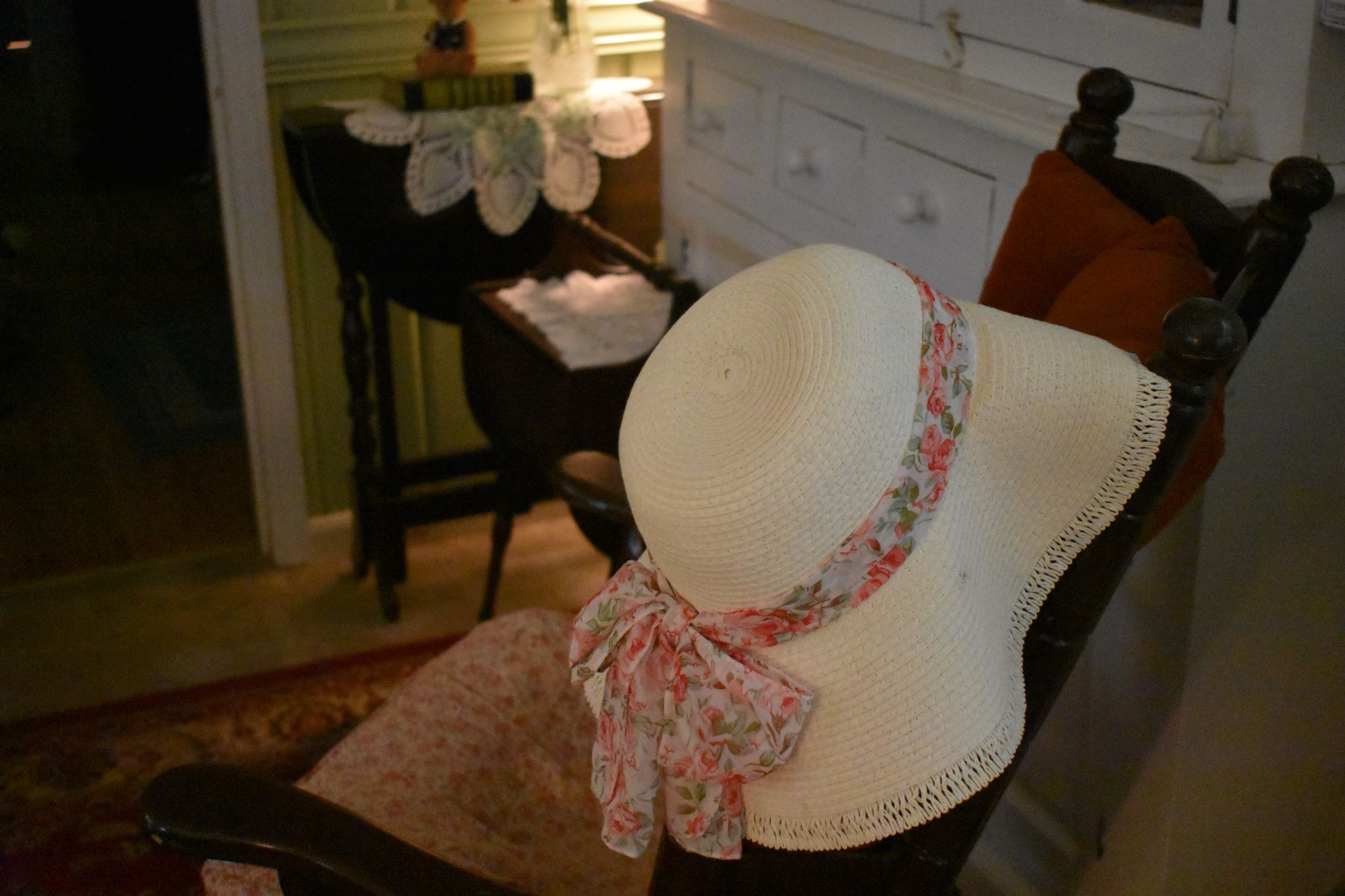 Last week I was outside in the yard and garden a lot. Yesterday was rain and storms, we had a lightening bolt and thunder like I have never heard before, the thunder shook the house three times and rolled away and made me think the lightening hit something and blew up. That is another thing that is changing, more tornadoes, lightening and hail.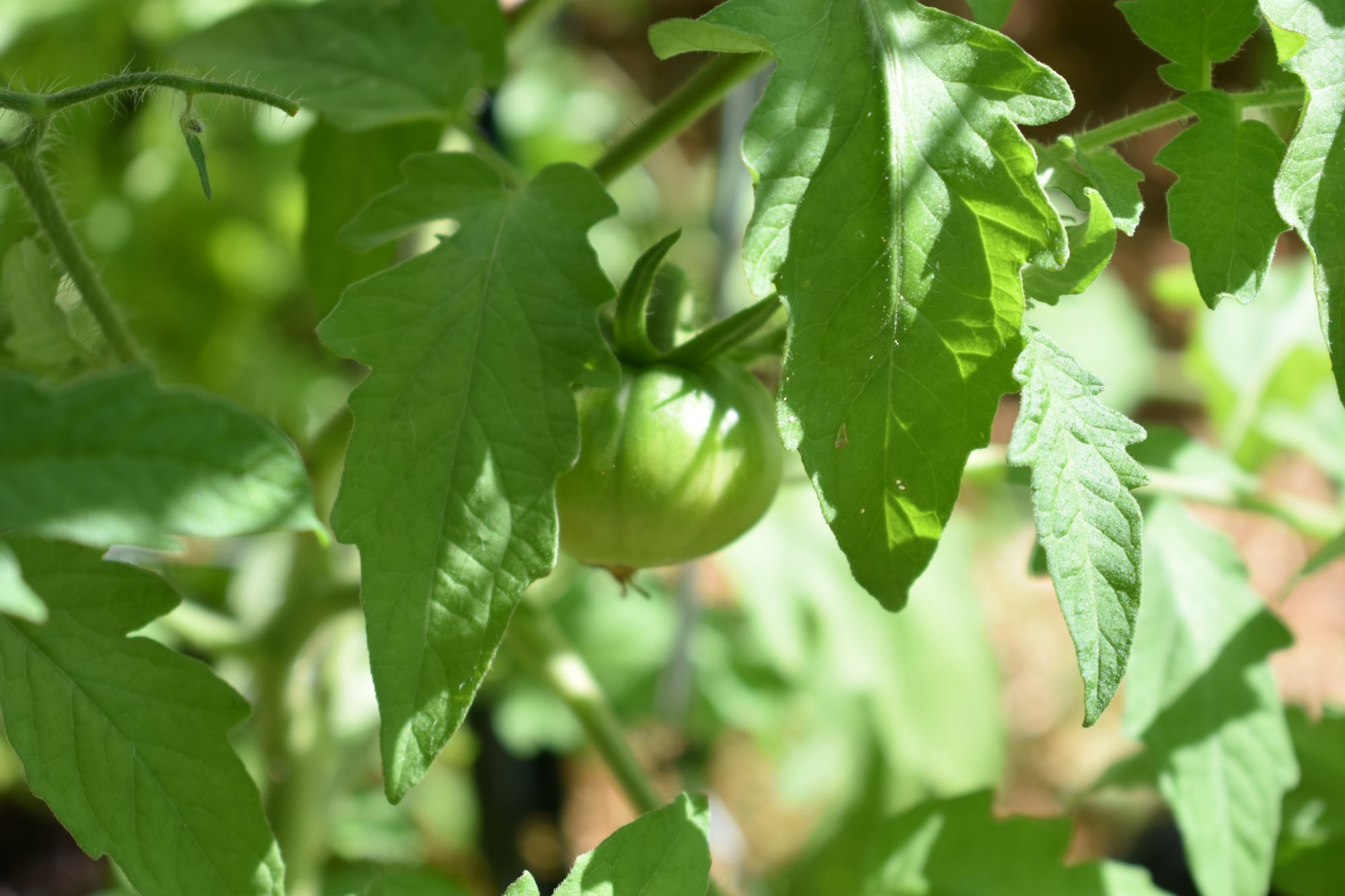 Yep, that is our first Heirloom Cherokee Purple tomato. This comes from one of the many tomato plants I have babied since I planted them January 19th 2023.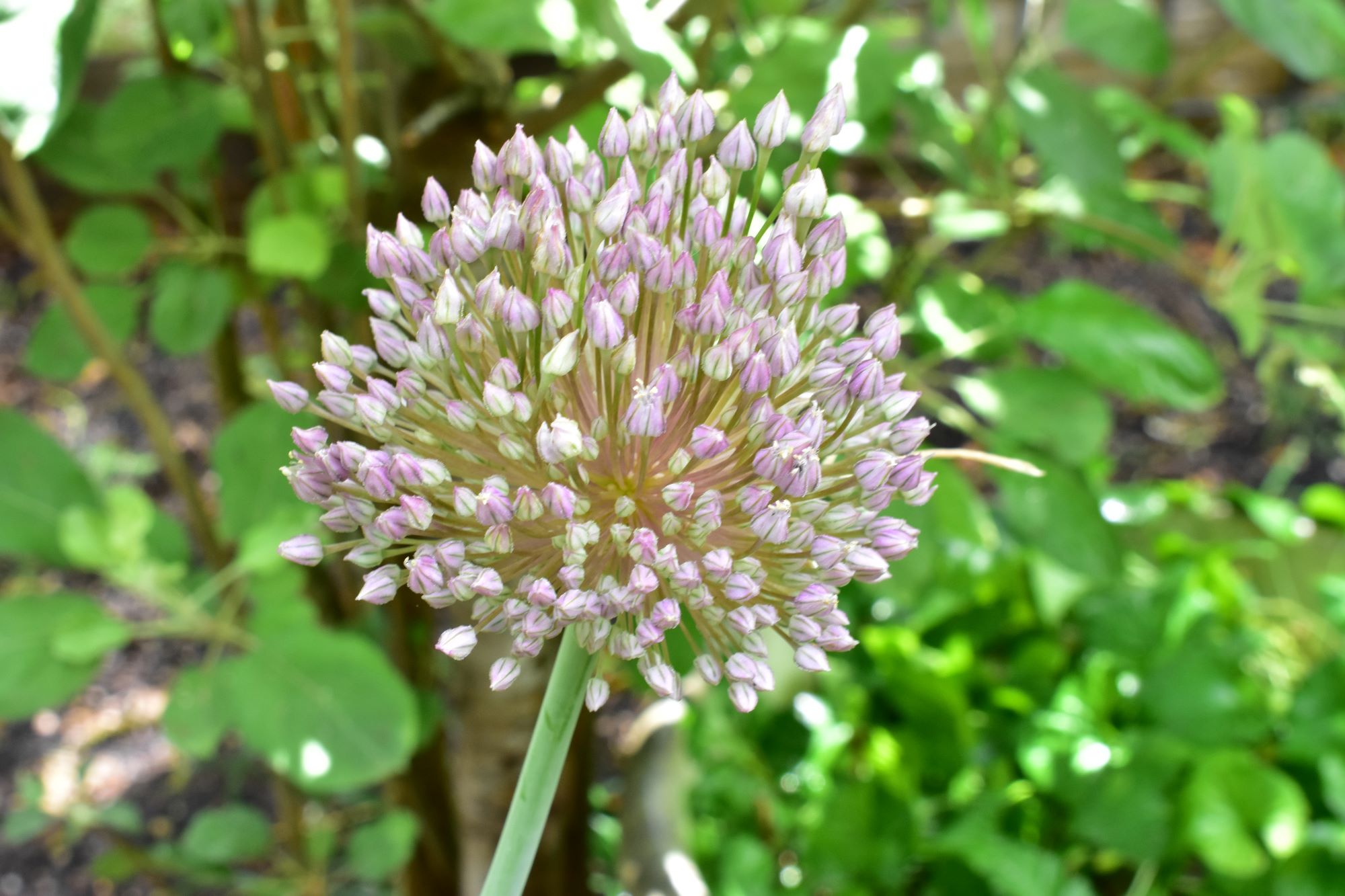 The garlic bloom is fully open now, it is so beautiful!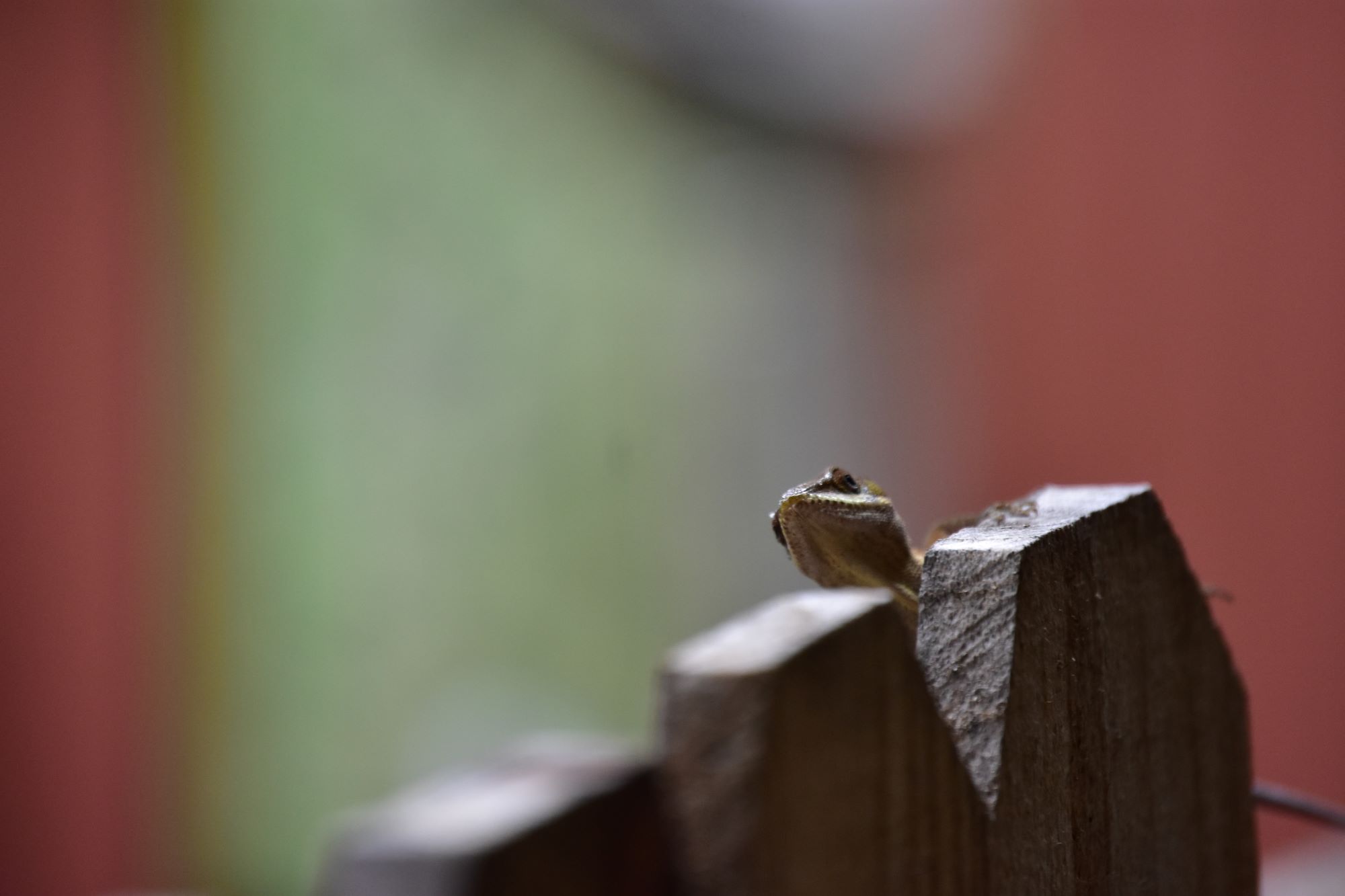 I just knew someone had been watching me. I just love the little gecko's running around.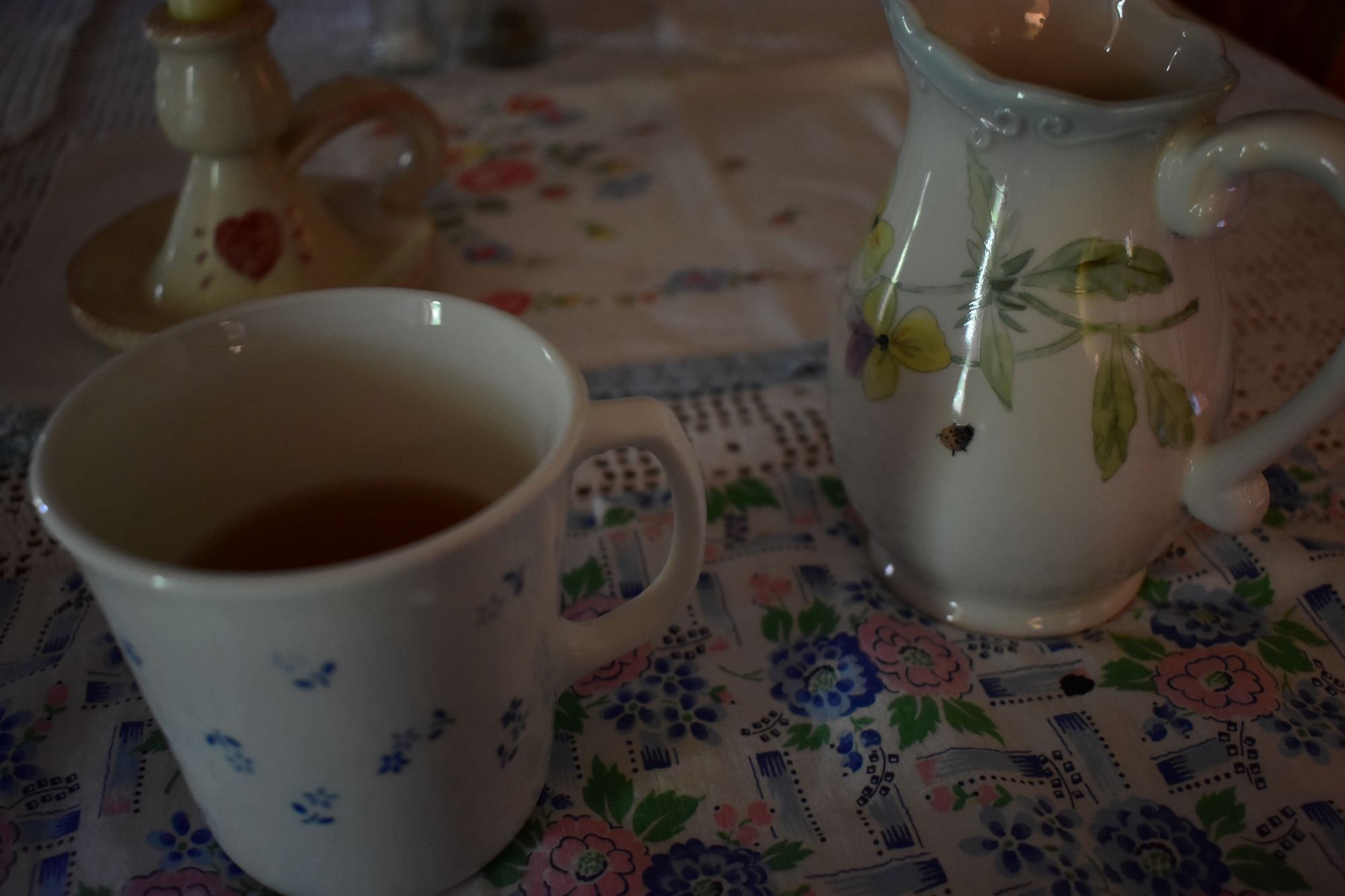 We can plant a seed of love by our actions because our actions of kindness to others can grow.
Now I will go add some warm water and finish my cup of tea. I hope you all are doing well. Pop over in the forum to let us know what you have been doing. If you just want to read what people are saying in the forum you don't have to join the forum to read it. Just go up and and click on the forum. Hope to see you soon.
Grandma Donna