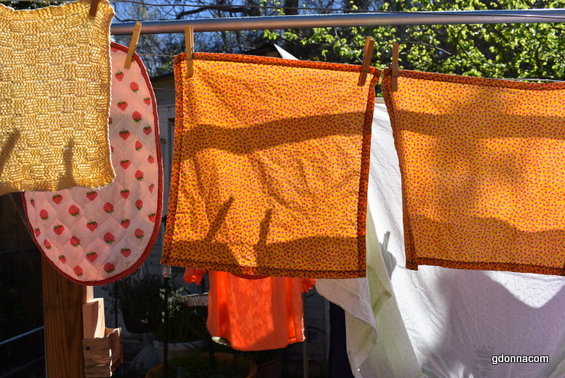 It may seem that I am at my computer all the time lately with the many diary posts to keep up with. The diary posts are added research I share with you and then there are still things going on here at home.
We have had some beautiful weather and so many things are blooming, the mulberry trees have baby mulberries, the lemon tree is the most full of blooms it has ever had. The blueberry bushes have blooms, the bridle wreaths are in full bloom, the azaleas are blooming, the coneflowers, the weeds are everywhere but the sad part is we are suppose to have a hard freeze next week. It is very concerning but these are things that happen now and then.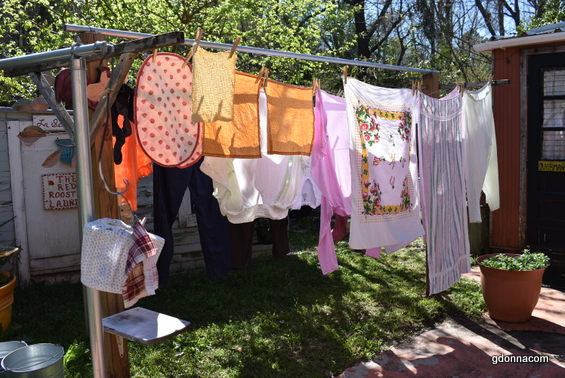 As I read through the diaries I am surprised at how busy these people were so long ago. I did imagine the hard work like we see in Theodore's diary but I did not expect the different kind of busy of how often they visit one another. As I read the diaries, I feel that family, friends and community are very important to them. Food is the most important for survival. Lena and Gladys seem to do the most shopping but the rest of them seem to store up more. It is refreshing to read this and help me to put things in better perspective.
Their homes must have less things than we have today and they seem to have some kind of order or otherwise they would not be able to call or visit as much as they do.
Make a call is to visit someone in person in those days and receiving a phone call for those few that did have telephones is referred to Mrs.Dickerson Telephoned and there are a few instances in the diaries where they went to use a telephone or someone had a telephone installed at some point.
As we read in Edith's Diary we see she has started her spring cleaning and that she keeps a routine of her washing, ironing and sewing.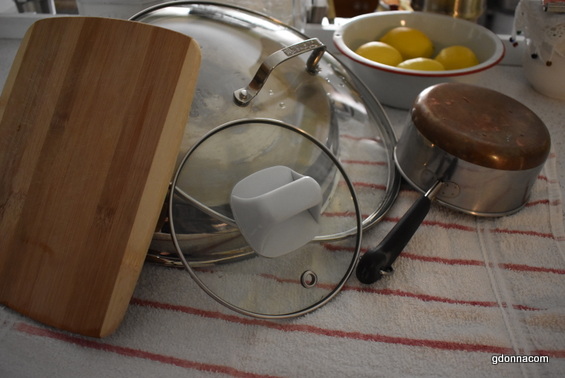 I realize that the hub of our home, the kitchen, needed to be better organized. Like Edith and Lena and Gene's wife needed to clean or add cupboards. So I pondered on this and came up with a solution to fit our needs here.
I am getting older and it seems that is the direction it is going so I need easier access to pots and pans and to bring things down in the cupboards and up from under the cabinets for easier access.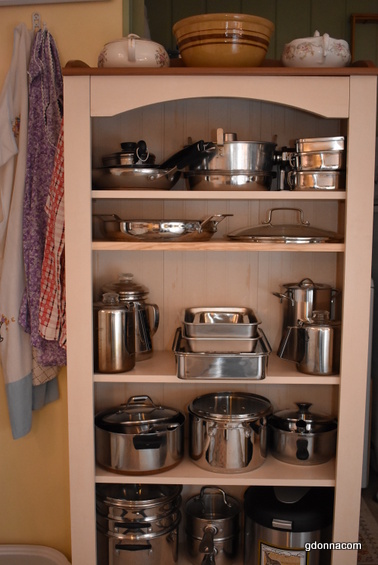 That empty bookcase became re-purposed once again. I had one space available to put this bookshelf on one side of the kitchen. I was going to use it for fruits and vegetables and extra dishes but I have been having problems reaching our pots and pans so now I can easily reach every pot and pan we have.
Considering we eat most all of our meals at home and can some of our food, we have a lot of cookware. We have gradually replaced our aluminum and coated pans with stainless steel. We also kept our cast iron. We don't have an electric coffee pot so we have three different size stainless steel coffee pots, large, medium and small. There are my cake pans, round, rectangle and tube. Charles stainless lunch boxes, double boilers, dutch ovens, skillets variety of sizes of pots.
I am keeping these items, it is a lifetime of cooking, my goal for organizing is to fit into our space and everything to have a place. We need proper tools and items to help us with our work. Sometimes those things are bulky such as canning equipment but we need it to do the work.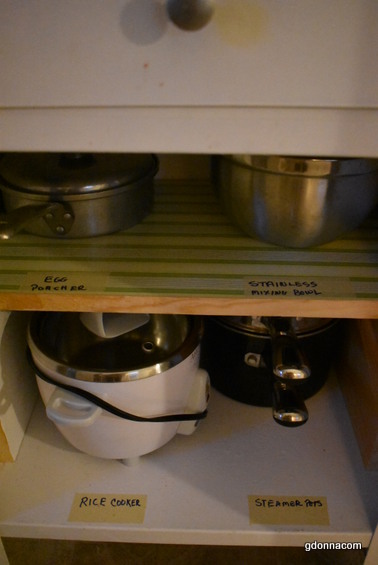 Another metal cabinet at the end of the bar seems a good place for these extras. I put markers to remind me of where they go or for Charles to know when he helps me at times to dry the dishes. I don't think they would have had a rice cooker in 1932 but I finally found a stainless steel one on Amazon several years ago and it is very helpful in cooking rice so I use it all the time. We did away with our dishwasher, our microwave, our large refrigerator and many other items but I kept the rice cooker so that is how important it is to me.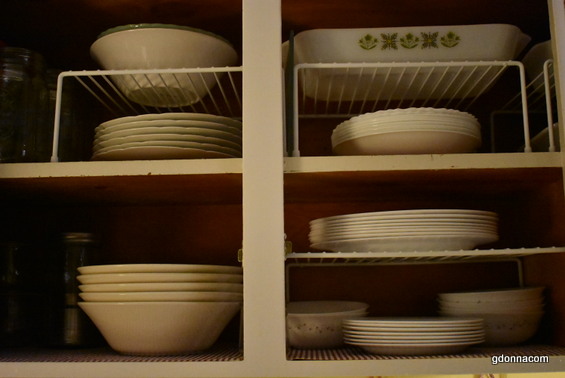 I have been cleaning and sorting and straightening the cabinets and things do get out of order so this is a necessary thing to do every so often.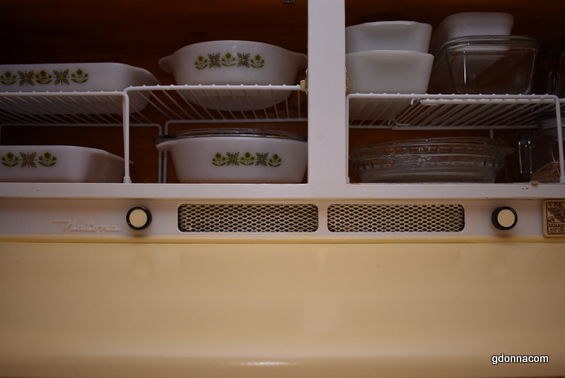 Table ready Casserole pans, pie pans and bread pans above the stove. This is much better order than it was. In the 1930's they had these items, they just looked a little different with different patterns.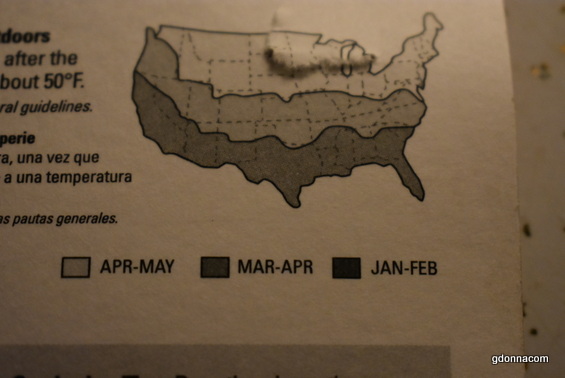 I am trying to keep up with the gardening and I am most always inspired this time of year and fizzle out mid summer but I keep trying. So these are the zones for planting onions.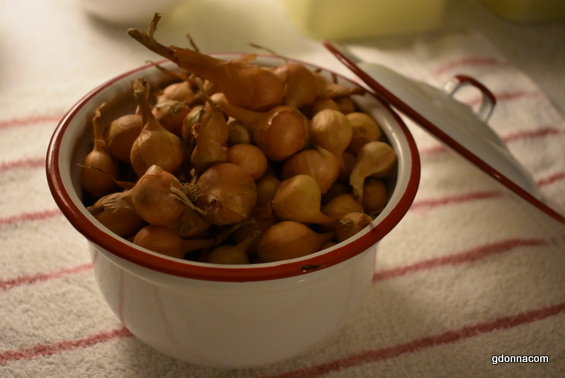 I plant different types of onions. I plant seed, sprouts and bulbs. These will be going out to the garden next week. I am waiting for some more pots to arrive as I am extending the container garden.
These bulbs are good for most any kind of garden including balcony and patio gardening.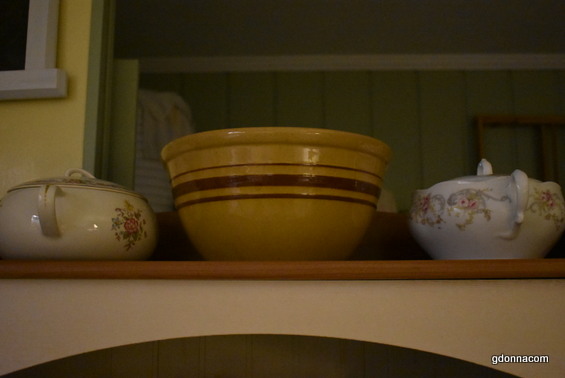 I have two upper cabinets left to do and under the sink. I am half way finished under the bar in the kitchen. I forgot to take a picture of what I did with the cast iron pieces. I will do that next time.
Our antique bed frame that we bought a couple of years ago we bought for very little money because it had a side slat problem. Charles replaced the boards and got them painted last week and that was another finished project.
We have many unfinished projects so we are trying to tackle these and get them done. The rugs have been washed as you saw in the last post on what is going on at home, soon the kitchen will be finished, I need to straighten the pantry again as that is something that always needs to be rotated.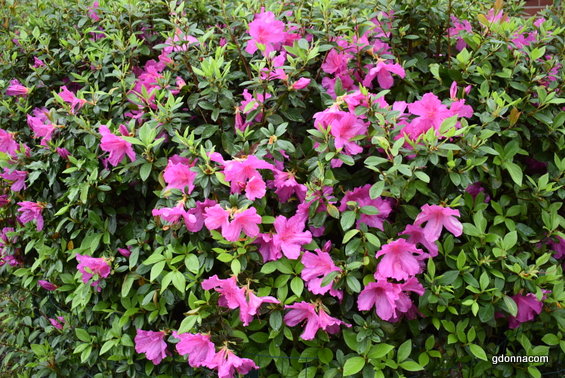 I stopped and went out and took pictures of this First Morning in March. It just stopped raining and here are the Azaleas in the front.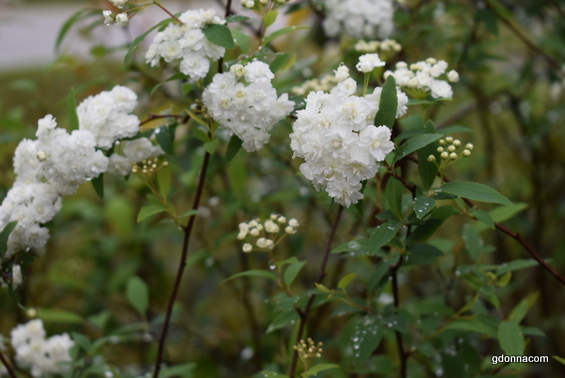 The Bridle Wreath is in bloom.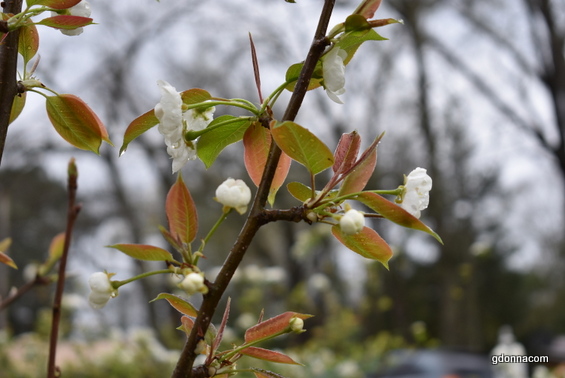 The pear trees are blooming.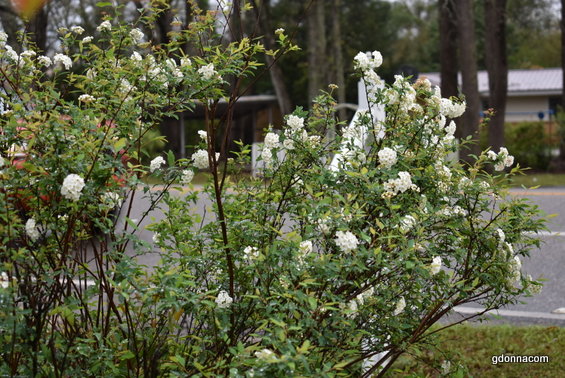 Another Bridles wreath.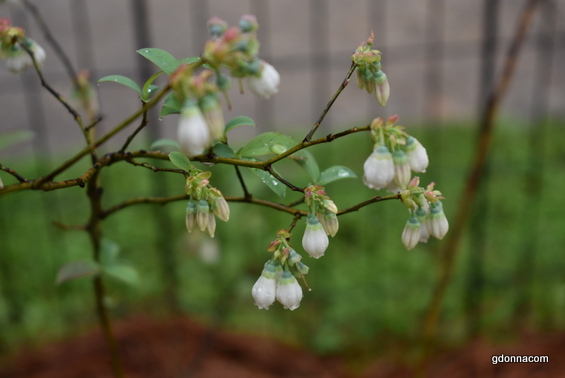 The blueberries are blooming.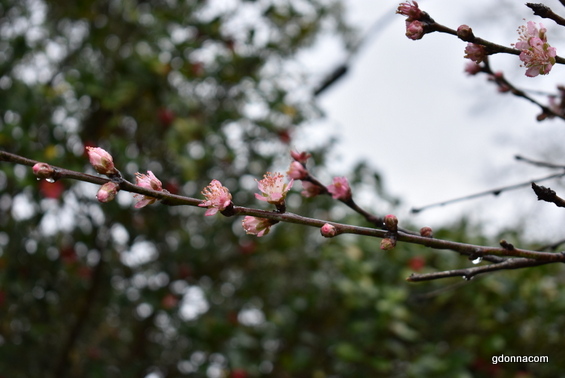 One of the peach trees.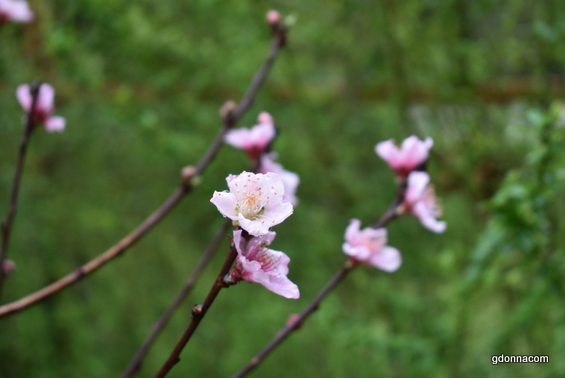 Another peach tree.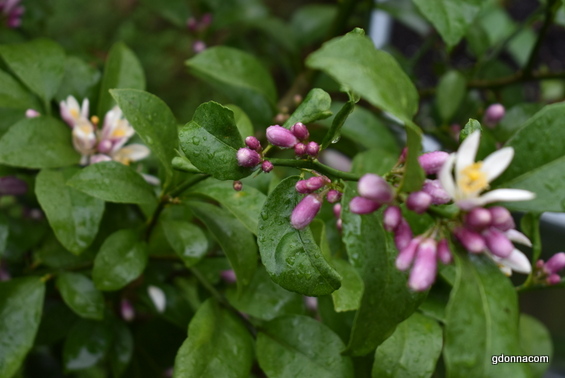 The Meyer lemon tree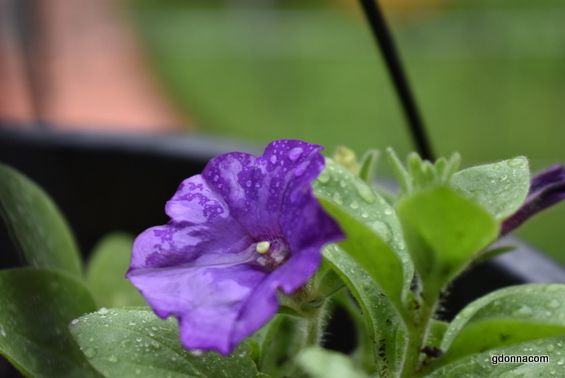 Petunia from last year that lived through the winter and never taken inside..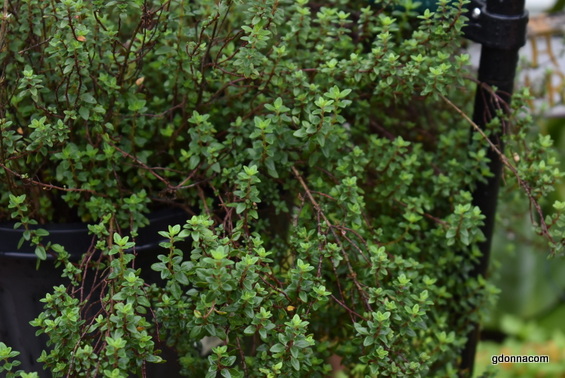 A beautiful Thyme in a hanging basket that was never taken inside all winter even through the freezes and has flourished.
So now we wait for next Tuesday and Wednesday mornings and see what happens and if we get the hard freeze they are forecasting. I hope that these beautiful blooms will not die off. We are going to try and protect what we can but the trees we cannot other than Charles is going to built some kind of temporary frame around the Meyer Lemon because the blooms will die at 28 degrees. The raised beds tanks we are growing vegetables in we can cover and the pots we can take inside.
I will let you know how it goes the end of next week when we warm back up.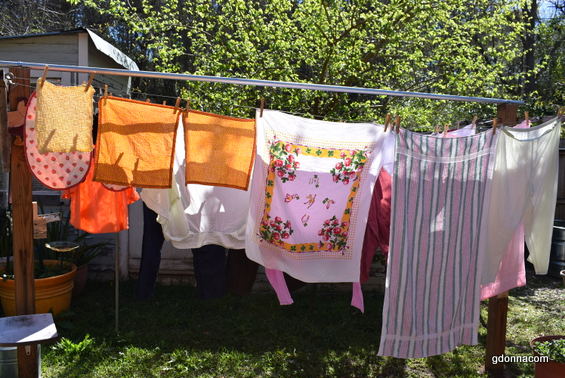 That is the mulberry tree behind the clothesline. You see how very green everything is, and it is hard to imagine we may have a hard freeze. It seems the trees would know that we are still in winter.
I don't know if my posts are getting confusing for you since we go through so many changes here at our house due to history projects. But we are learning where we want to be. It is almost as though we had to do this to survive today's time. We have decided to settle in the 1930's way of life when our history project is over and there will be plenty of time for knitting, crochet, sewing, cooking and gardening projects.
As long as my printer and scanner, my camera and my body holds up I will keep posting and as long as you are interested in reading what I write about.
* Note
About my garden shoes, sometimes we can stretch something out to last longer which I have done with my garden shoes. I can't seem to make myself wear those new garden shoes I purchased last year because they are new shoes that will get filthy. I am at the crossroad which way to go. I can get Charles to throw them into the trash can for me or I am thinking duck tape might be my next thing to try.
If I throw them away I may get short rubber boots if I can find some and probably what I should have done in the first place. The diaries have made me think of this as they mention purchasing them. Aprons in the kitchen for keeping stains from our clothing and rubbers for the garden to keep from messing up our shoes. How simple....
Grandma Donna