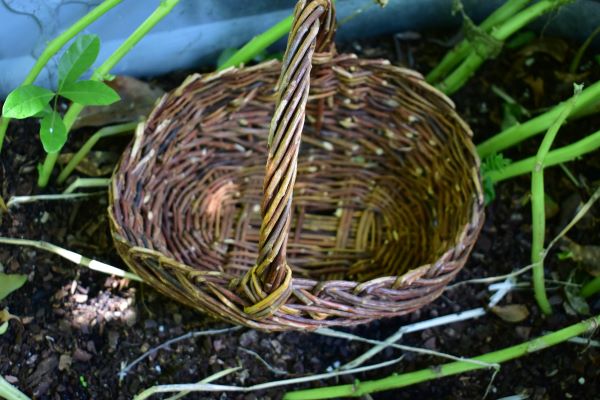 It has been a tough couple of weeks here at our house. Actually it has been much longer than this.
I want to share my thoughts after going through our entire house, closets drawers, boxes and the bottoms of purses and bags and little boxes and big boxes. Am I finished with the house organizing? No, but in much better shape than it was.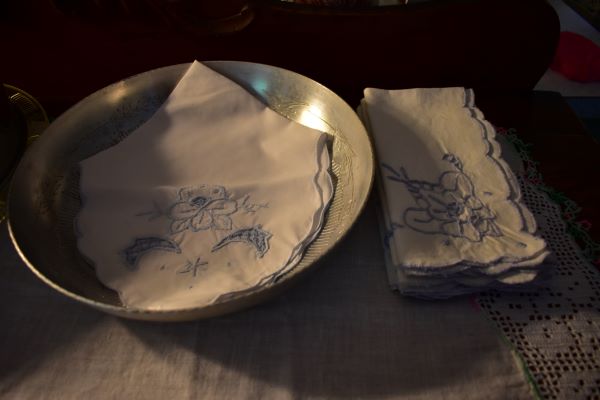 I have made a lot of progress and it all came down to just sticking with it and each day making sure that I made some kind of change to improve the situation. One thing that did work well for me is gathering things that were related. I have linens all together now, sewing items. I have all my soap making tools together in one cabinet.
We did make more trips to the donations place so that was good. Little by little it is thinning out, I made the mistake of sorting items to different rooms and that was a terrible idea. Then I went back to keeping the livingroom completely cleared of sorting things. I finally got our dining room table back to being able to eat at the table. It was actually quite a disaster for a couple of weeks but even with that, I was able to clear out some things.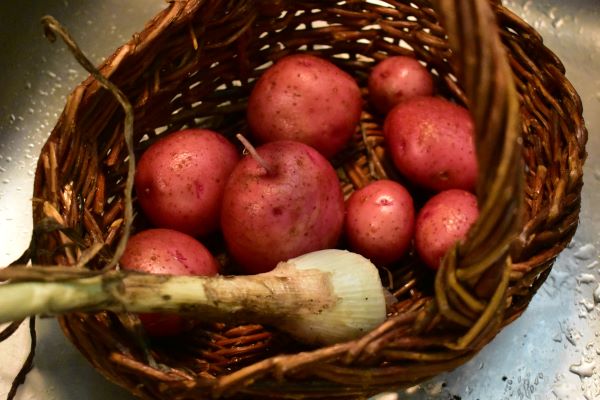 The garden is producing food now and we are enjoying the fresh vegetables.
I am not sure what the tipping point was that threw our home in disarray but it seems to all be around the time we were cleaning out the shed and building at the lake. I think mental and physical fatigue did not help through the last couple of years.
I had been thinking that the older I get the busier I am. Recently a blog friend wrote to me and said those exact words so I started wondering why that is? Arent we suppose to be more settled at this older age?
Then I started thinking about the past, those wonderful people that were in my life, my elders. As I thought about them I realized that when they were older they were busy too, they did not slow down until they just could not physically do it anymore.
It seems the older I get the more I want to do and the more I want to learn. That creates new messes with new projects.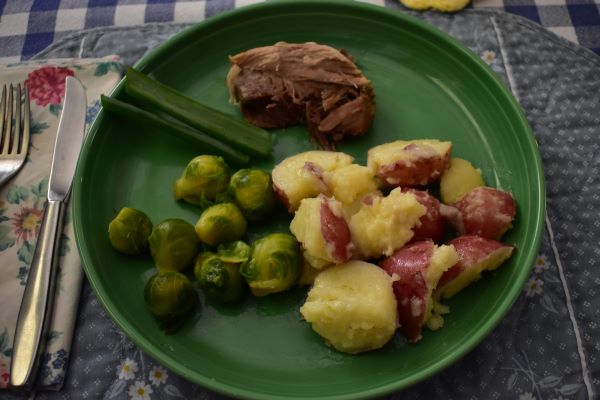 I feel that long ago my aunts and family members kept house better as far as meals and dishes, laundry and mopping floors, dusting and things like that. They did not have picture perfect homes as we see online and magazines. That was not how people lived back then.
I feel they were more focused and had less distractions, there were priorities and everything seemed to be centered on meals and cleaning up after meals. In the past there were more traditional meals and grocery shopping was not as complicated. Once people had freezers many people moved on to blanching and freezing instead of canning. Freezing is much easier but canning seems to be making a comeback and I like to can because it seems there are more power outages now due to storms and losing contents of a freezer is a very big loss.
A shopping list was a must in the past, in my family we just did not go grocery shopping without a list. It is wasteful to not have some kind of meal plan and shopping list.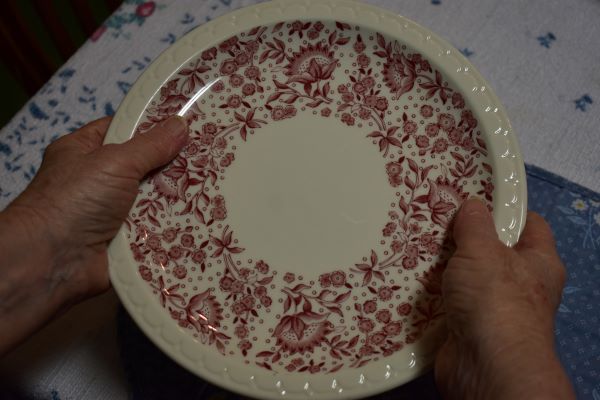 One thing that helped me recently is remembering the hamburger patty meal.
In the 1960s, my mother in law was a wonderful mentor to me. She was a simple woman, they lived on a farm and she was up at the crack of dawn stoking the coals in the wood stove and adding new wood to get the oven heated for biscuits. My father in law and the boys were out in the barn starting with milking the cow and doing morning chores by daybreak.
When all the chores and daily work was done, then was the time to do sewing or reading or the extra things. Lighter work would have been sitting in a chair with a bowl of butter beans to shell. I feel that one of the most important things a parent can do is be the good example because it matters because children are watching and listening.
I was young at keeping house and I was glad I had these people in my life that were examples, I realize that more now than I did then.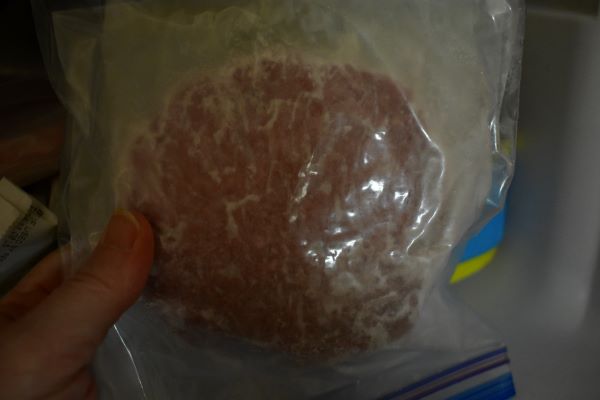 So Charles and I purchased some ground beef and I made hamburger patties and put them in the freezer.
As the years went by everyone in our family had electricity and running water, we all had our own families and we would have family get togethers.
In the 1970s when we lived close to my mother in law, I would go once a week and pick her up to take her grocery shopping. She most always bought the same things, no extras, she was a widow at this time and we shopped at Kwik Check which is now known as Winn Dixie and she would purchase the small jiffy cake box mix and blueberry muffin mix. She would buy a carton of buttermilk, eggs, a whole chicken, loaf of white bread and basic food, never a lot and normally two paper bags of groceries.
Each spring and summer my brother in law would till her garden then they planted. What was harvested went into her freezer. She kept her freezer neatly stacked with creamed corn, peas, butter beans, turnip greens and hamburger patties. This was the food that would carry her through the year.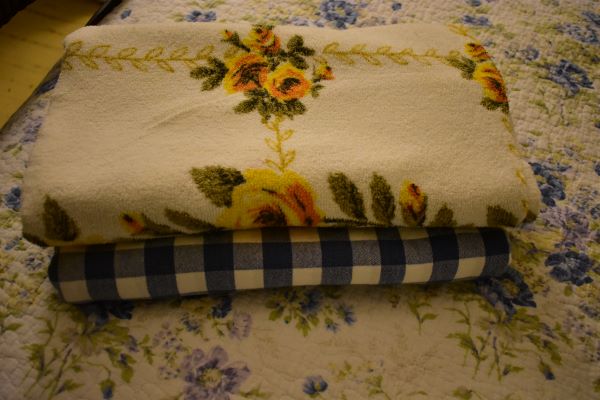 My mother in law did sewing for extra money, she made quilts and dresses and did the most beautiful hand smocking I ever saw. All of her sewing was done in the corner of her bedroom and her fabric was kept in the closet. She was good at this and she did what she was good at. It seems to me that some of us try to do too many things so we cannot lock in on that one or two things we are really good at.
Each afternoon during the weekday, she watched certain soap operas on television while she did her hand stitching hems and things like that. This was a time when people lived without cell phones and internet, a time when it was, well, more simple.
She had a very small two bedroom house with very small rooms and she kept her house in good order. I think about the things we have today that we did not have during that time and many of the things we have today take up a lot of space in the home.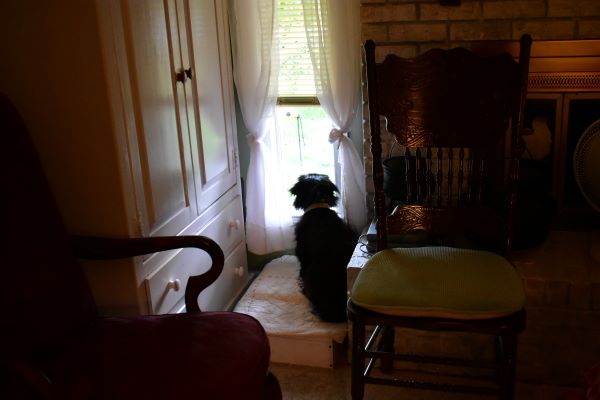 If anyone popped by at mealtime my mother in law would whip out a meal in no time flat. We knew what we would be getting and it was good every time. She would quick thaw hamburger patties and a bag of garden peas. She would set on the table a plate of hamburger patties, a jar of mayonnaise, a plate of slices of white bread for your hamburger, a bowl of country garden peas, and a bowl of mashed potatoes and a pitcher of ice tea.
Her potatoes were instant potatoes from kwik check, this is how she always had potatoes on hand and we did not care if they were instant because they were made by her with love.
When we gathered for planned gatherings she most always had country style creamed corn dish, vegetables from her garden or freezer and a country style lemon cheese cake. When we were there for breakfast there would have been grits, eggs and biscuits. That was the way it was.
It is true that some of the most simple things make good memories and simple can allow us to spend more time to visit with one another. When we have the way we do things set in place life seems to be easier because there are not so many decisions to make.
Since we have been extra busy lately we have made the hamburger patty meals a few times. We like the hamburger patty with sauteed onions and a salad.
If you are old enough to remember a more simple life, it would be good to share your memories to your younger family members because we have several generations now that have no idea that life does not have to be so complicated.
I am not picking up and moving things out of the way as much as I was so I feel this is a good sign that maybe I can find a place for everything at some point in time.
We will be getting back up to work on the tiny house in the next few weeks so I will be taking pictures of all of that and sharing with you. Our tiny house will be partially off grid, we have basic electricity but no plumbing. We are figuring that out now so this should be a new chapter of going back to the old way. Grandma Donna