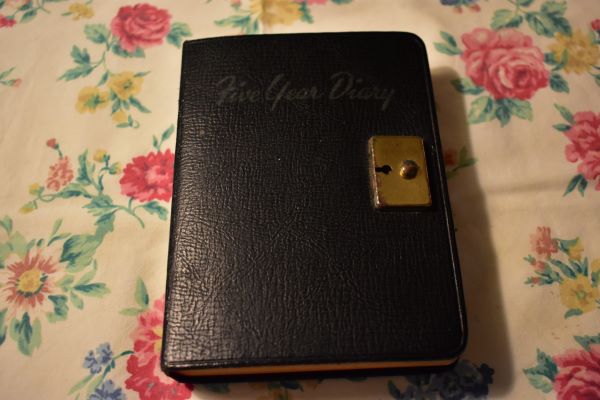 We continue the Diary readings of Lil and Bob and Lena and her son Richard. These diaries were written during world war 2 in the year of 1943.
This weeks reading of Lil and Bob.
Friday November 26, 1943. Fog all a.m. -Done the ironing - Home pulling weeds out working lawn. Eating turkey today.
Saturday, November 27. Nice day, cleaned up the house - Roy to M.L. & Helen here all evening with us nice visit.
Sunday, November 28. Nice day - up at 8;30 - Bob up for a chronicle & raked leaves & cut grass at Frahms.
Monday, November 29. Cloudy, a little misty - rain - Bob M - in with letter from Ollie. Over at Emmas - Bob to C.H.
Tuesday, November 30. Nice in a.m. cold wind in afternoon- Took a hair shampoo - Emma in a few minutes.
Wednesday, December 1. Fine but cold wind - To care for Nancy in a.m. Up town with Bob to take Frahms Pheasants to Locker.
Thursday, December 2. Fine day - changed time off Bob's work houses. Made Batch of cookies - Took Emma some.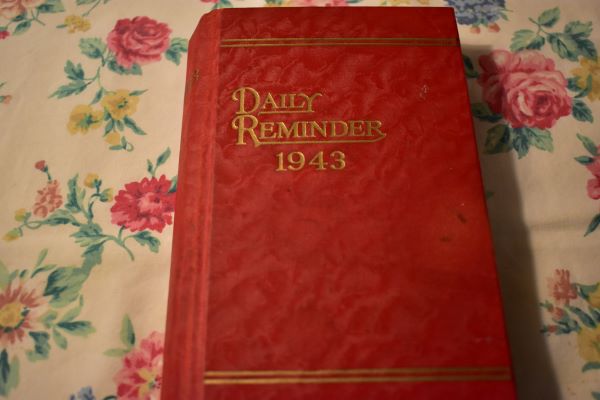 We continue with Lena's diary.
Friday, November 26, 1943. Sewed a little more today. There's lots I want to do but must fix up chairs and rewire them they are very shabby. Went over street but forgot the paper bags for Richards lunch.
Saturday, November 27. Our snow is melting off and will soon be gone unless it turns colder. I put the paste-board on the back screen door and cleaned the window screens and put them in the closet. Ironed the clothes I washed yesterday and after dinner washed and partially waxed the kitchen linoleum. Worked a little while at the machine on my aprons. Did pockets V strings. Wont take long to finish and i'll have 5 aprons not very small either.
Sunday, November 28. Have written 3 letters this P.M. and haven't been out today but didnt seem to have much time to spare. Sunday is short so late in the morning Next week hope I can do some painting.
Monday, November 29 This has been a busy day. Did my washing but dried most of them over the furnace as it was a very cold day Think about 15 above. After noon worked on the oil burner but couldn't get the carbon all out so to set the wicks and Batlin came in before Richard came home but couldn't turn off the burners until he came. He came back around 8:30 and fixed the burners.
Tuesday, November 30. Today November is thro. Seems short and the Winter is going along Had a letter from Fred he starts for South today. Guess he will be glad to get back where it is warm. Sent me some yellow tomato seeds ands some parsnips. I went over street twice altho I had a sore knee and tonight I can hardly walk, perhaps I did too much.
Wednesday, December 1. Well tonight my knee is a lot better. I took Minards Liniment bottle which had a solid chunk in the bottom and put in some rubbing alcohol and shook it dissolving it and rubbed my knee and it is much better. Hope it continues. I want to go to West Lebanon tomorrow if they have fish. Came near having a fire left my iron on and went out and it set fire to the ironing board but I fixed up the board the cloth had to be cut out and I put some cotton batt in i had but am afraid it spoiled my iron the cord will give out.
Thursday, December 2. I didn't go out at all today and ordered or tried to but got bacon and I.G.A. Naptha soap no P.&S. I made towels for Richard out of some cotton bags he brot home made 3 and finished an apron most finished another one. Must get some kind of cheese spread for sandwiches as I'm all out and seems there is no cheese in sight. Ordered a small fowl Richard put on the storm windows this noon.
We are nearing the end of these diaries. Will be back with next weeks readings. Grandma Donna