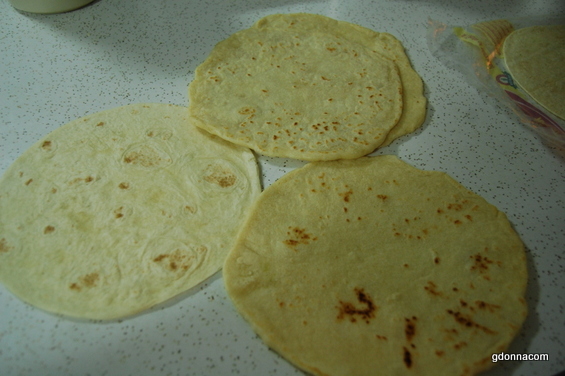 I was asked by a blog visitor if I could post my flour tortilla recipe. The photo above is a store bought flour tortilla on the left and all the others are homemade. I wanted to show you that we can make our own and taste much better.
Here is the recipe for four tortillas.
1 & 1/2 cups all purpose flour
Large pinch of salt
1 teaspoon baking powder
2 tablespoons light olive oil
1/2 cup very warm water
makes 4 tortillas
It is very important to use very warm water to make this dough.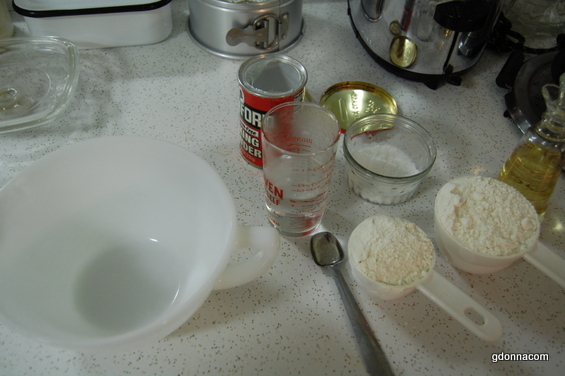 Assemble all of the things you need. Bowl, flour, salt, baking powder, olive oil, warm water.
Once I showed my husband how to make these tortillas he has taken over making them because he likes to make them. He is helping me with this post.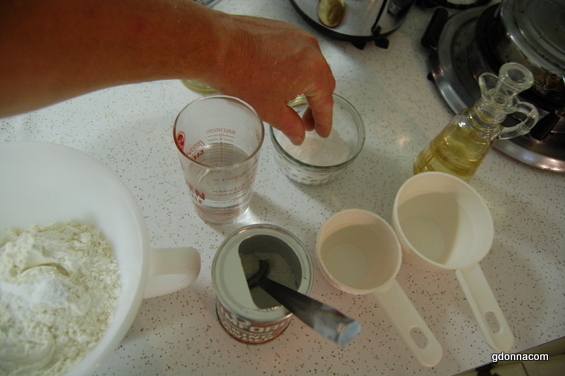 Put your dry ingredients into the bowl.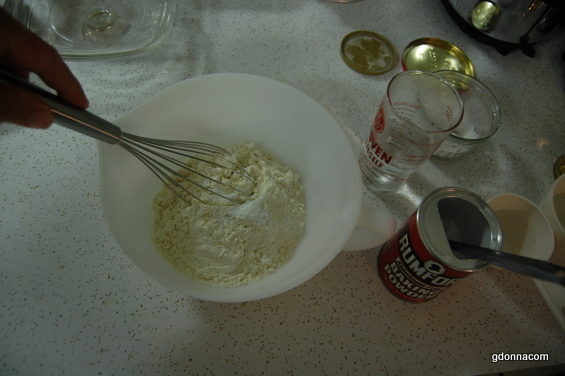 Whisk the dry ingredients together.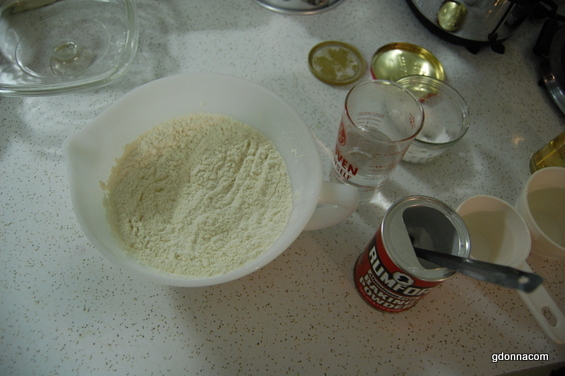 Until well blended...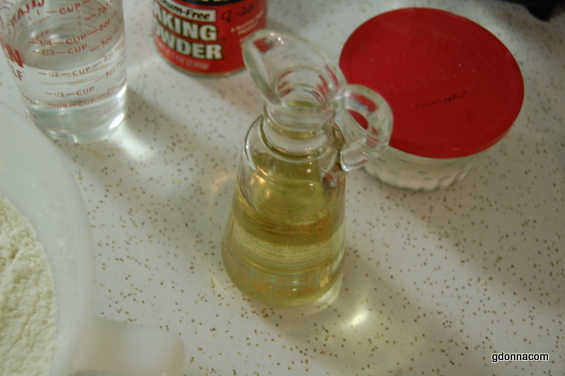 Now add the oil...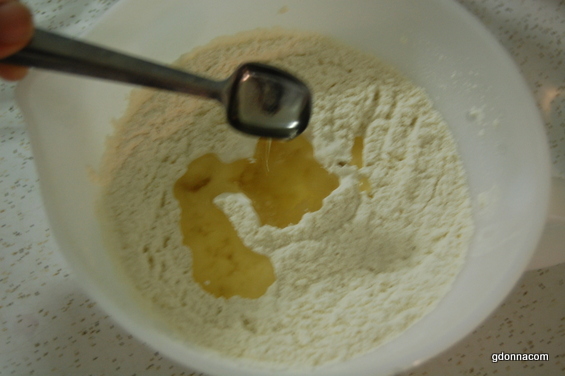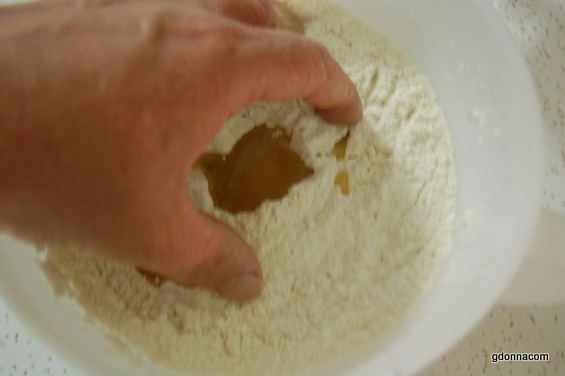 Now mix the oil and flour together with your hands like you are mixing biscuit dough..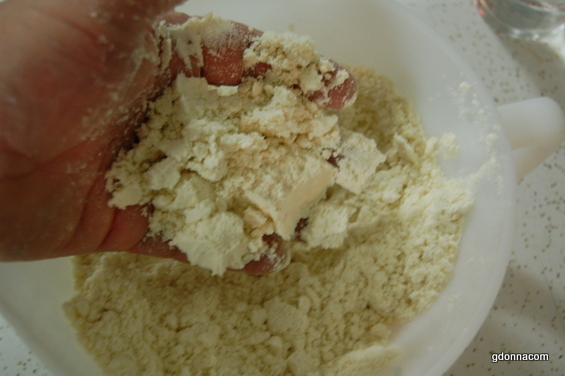 Now it is crumbly...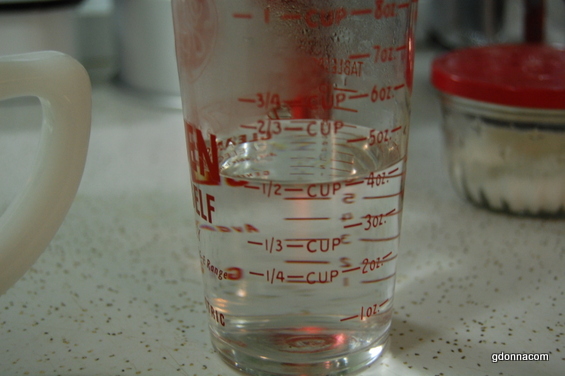 Now it is time to add the very warm water...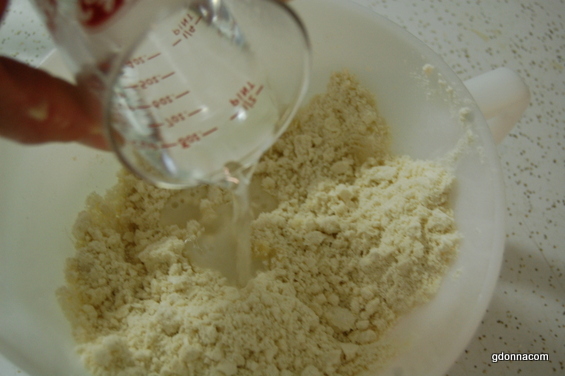 Add the water...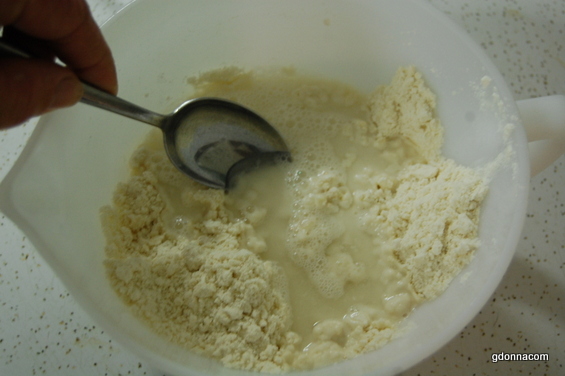 Mix together with a spoon...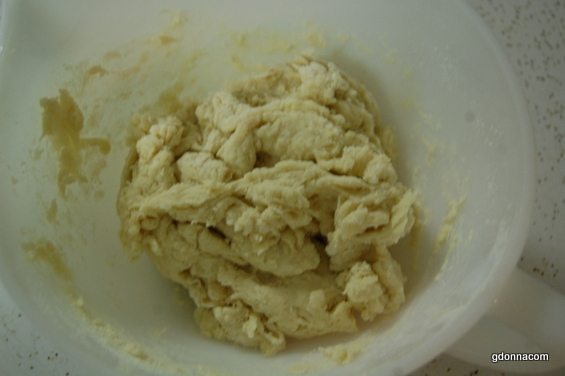 Now it has become a dough...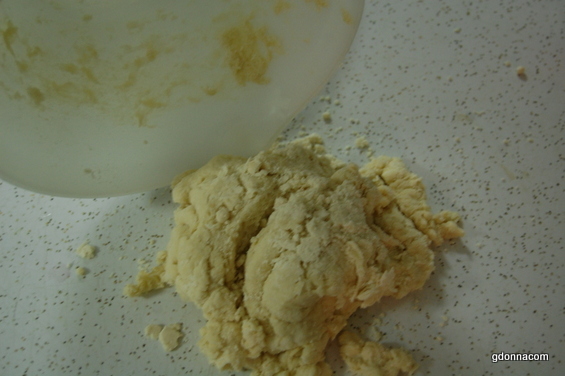 Dump it out onto your clean counter top or pastry sheet. We most always use our clean counter top...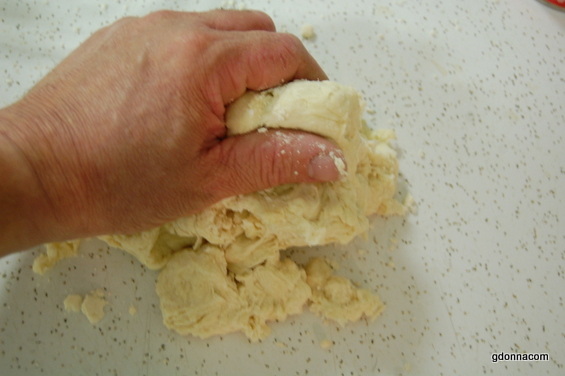 Start kneading the dough...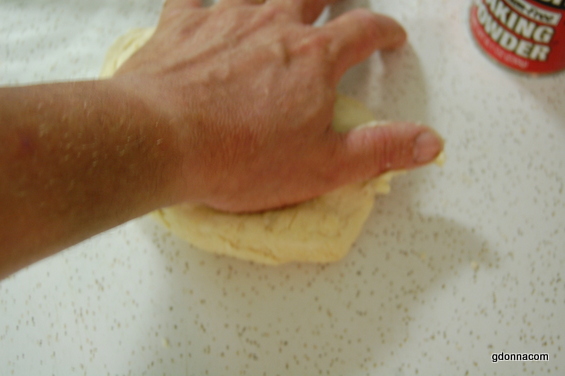 For three minutes...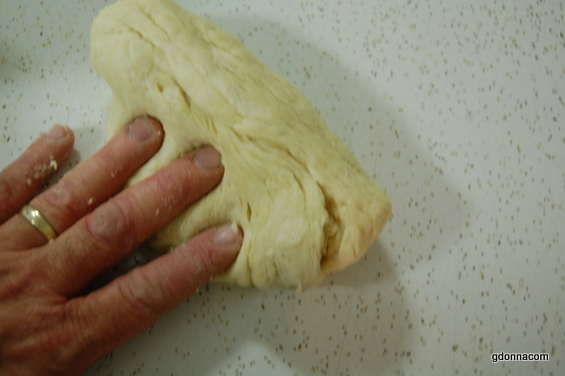 The dough should be soft but not sticky...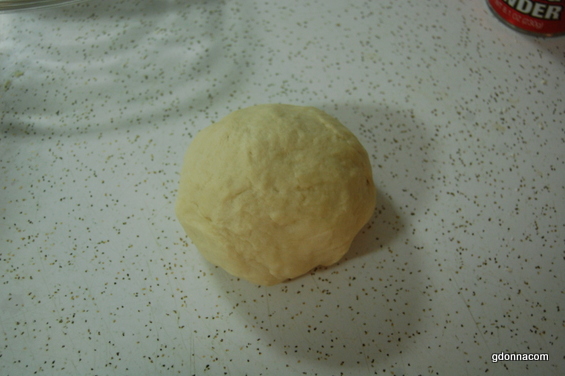 Shape the dough into a ball...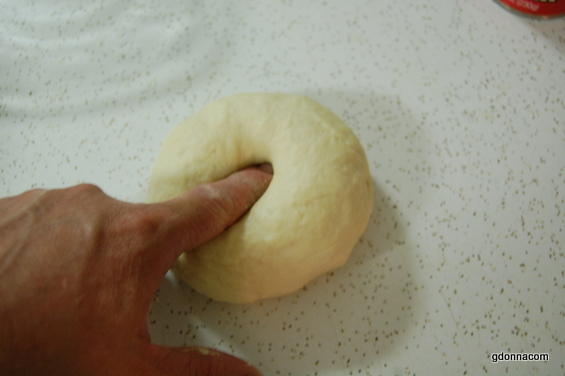 It should be a soft to touch...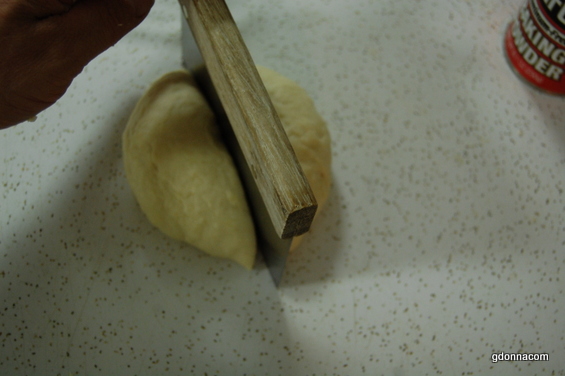 Now divide in half...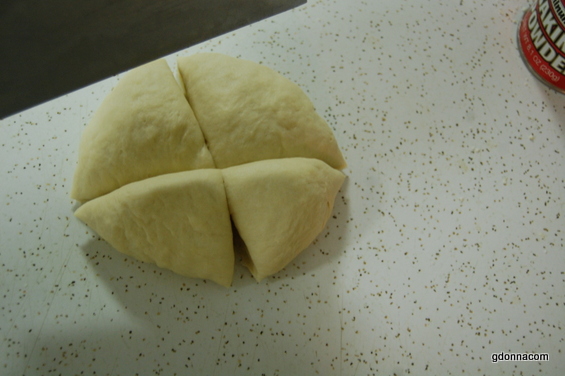 And half again...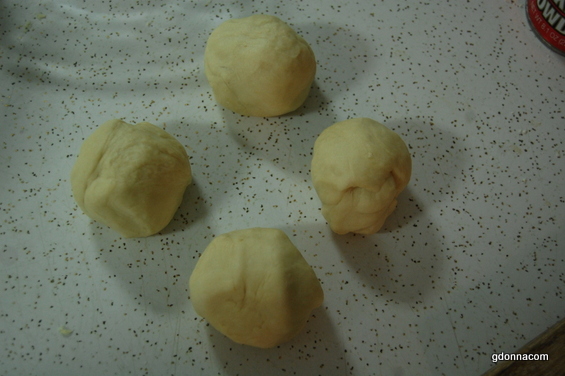 Form 4 balls...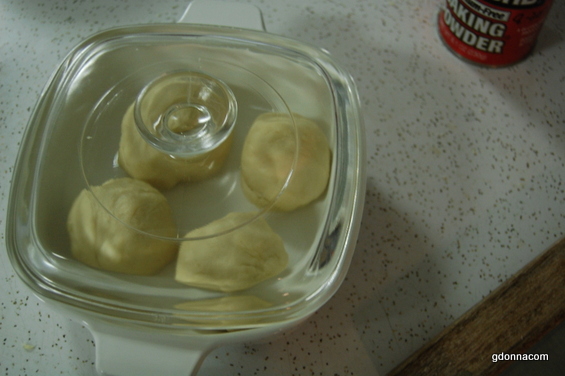 Then place in a container with a lid to let rest for 15 minutes...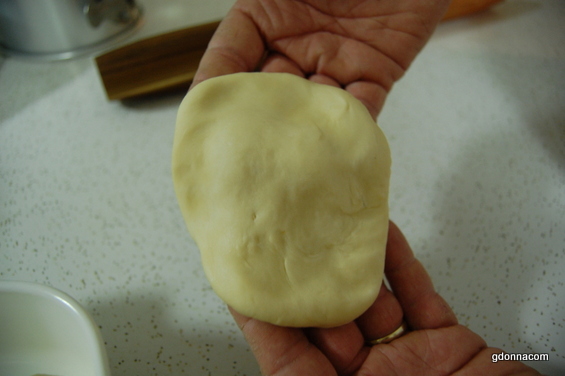 Flatten the ball after it has rested for 15 minutes...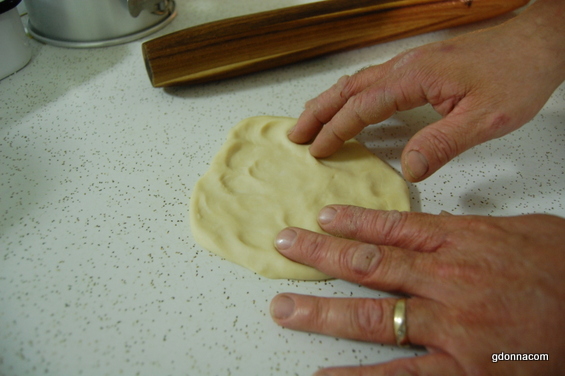 Place on the counter to start rolling. We do not flour our counter because the oil in the tortillas makes it easy to roll and handle...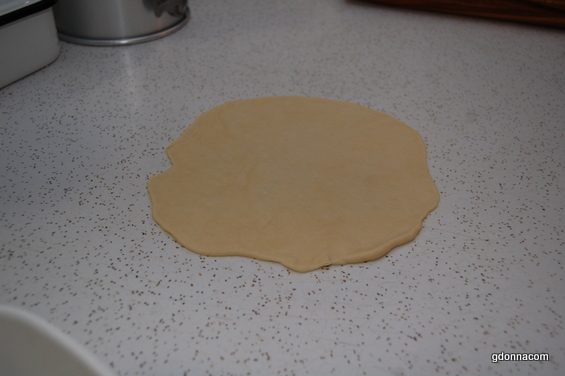 With a rolling pin roll out the dough...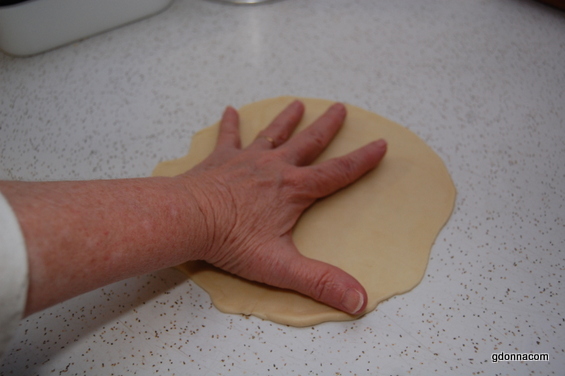 Until this big...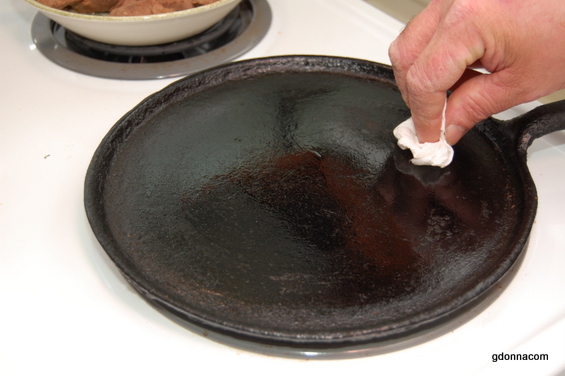 Grease a iron flat skillet... turn on the heat...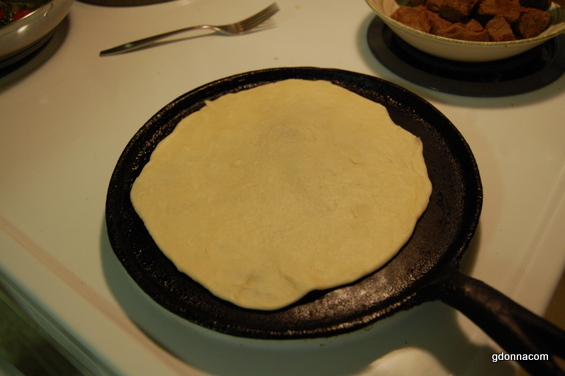 Make sure the skillet is hot but not too hot to burn and plop it on the hot flat skillet and cook 30 to 40 seconds, flip it over and cook again...
By breaking down all the steps with pictures it makes it look more complicated than it really is. We can whip these up in no time and the more often you make them the faster you get.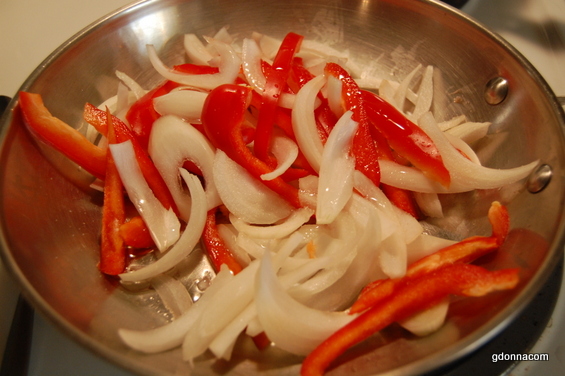 To make Quesadillas saute the peppers and onions to prepare the tortillas. Then saute the spinach or whatever else that needs cooking that you will add.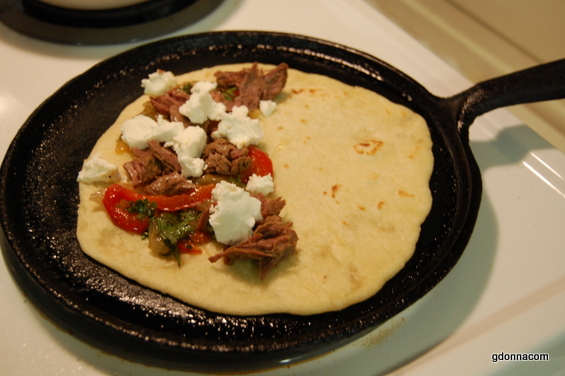 Add whatever you wish to be in your Quesadillas. Here we are doing sauteed peppers, onions, spinach, goat cheese and some leftover stew beef but many times we just put cheese and onions. We also added cilantro to these quesadillas.
We also make cheese,onion and bacon or Spinach, cheese and onion... Just put in whatever you like..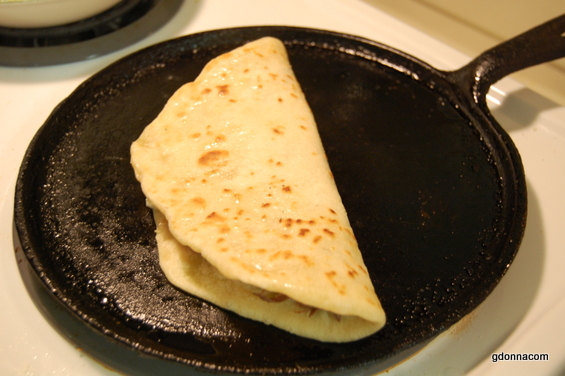 Cook for about one minute, then flip the other side over the side the peppers, onions, beef etc. It does not take long because what we add is already cooked. You are basically just melting cheese.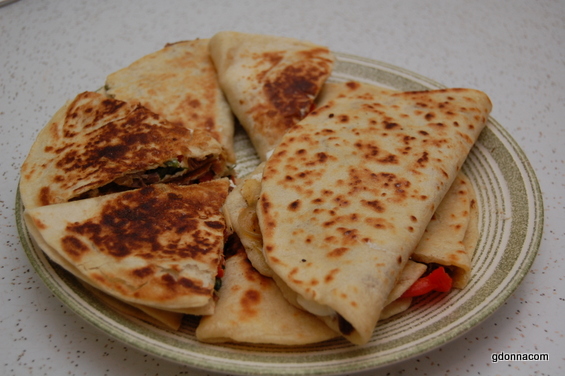 Remove from the skillet and slice into wedges...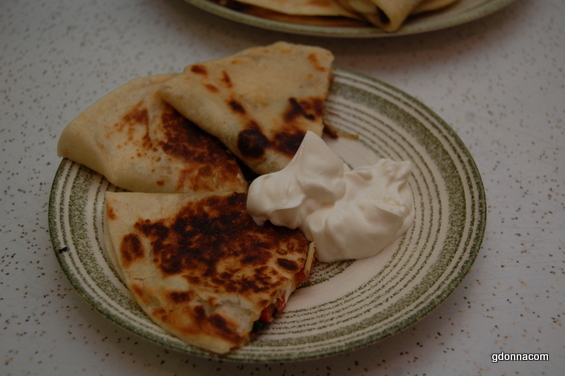 And plate with sour cream. I hope you enjoy :)
Grandma Donna