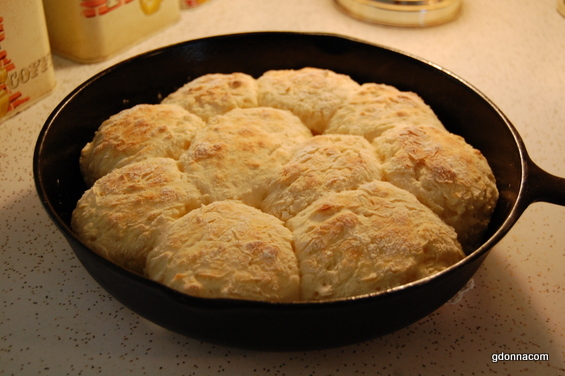 Recently I did a post called the Chuck Pantry. It was about stocking a pantry like the pioneers but in today's modern world.
I believe in keeping a stocked pantry so we do not have to go to the grocery store as often as most people do these days. Another reason is so if we have a power outage we can continue to cook for our family. Our generations before us did this and there is no reason to not do it today. We are being responsible.
So today's post is how to make biscuits with shelf stable goods.
First let me remind you that to be weather/emergency ready we need to think about all aspects and that is how are we going to cook if the power is out? We have a fire pit and a cast iron dutch oven. The dutch oven should have a flat lid so hot coals can be put on top of the dutch oven. We also have a big green egg that is an outdoor oven. There are also camp ovens in camping sections of stores and some people have gas stoves with ovens in their home and some have wood burning stoves.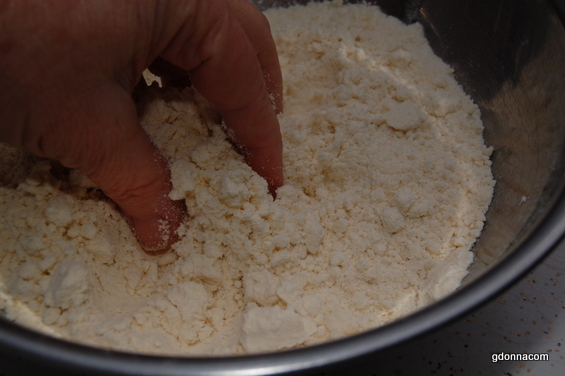 This looks like the typical biscuit mixture that I normally post about but there is something different.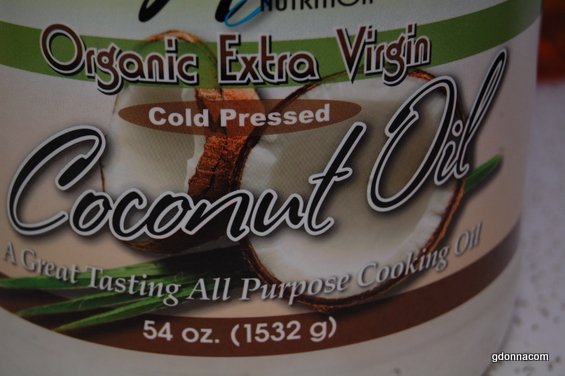 We are using shelf stable goods to make these biscuits. Organic Coconut oil to replace the butter. There are other things you can use but here is why we are using coconut oil. Lard sold in most grocery stores is not real lard from the past. Real lard today we have to order online and it is extremely expensive and it needs refrigeration.
Shortening is made up of many ingredients that we do not want to put in our body. So our choice is organic coconut oil because it is shelf stable.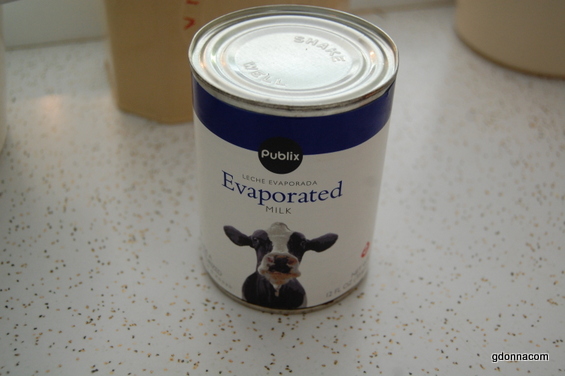 Evaporated milk will replace our buttermilk in our normal recipe. We will make buttermilk substitute (sour milk) from this milk. This is shelf stable milk. So we now have two ingredients from our pantry to make biscuits. The other ingredients are flour, salt and baking powder.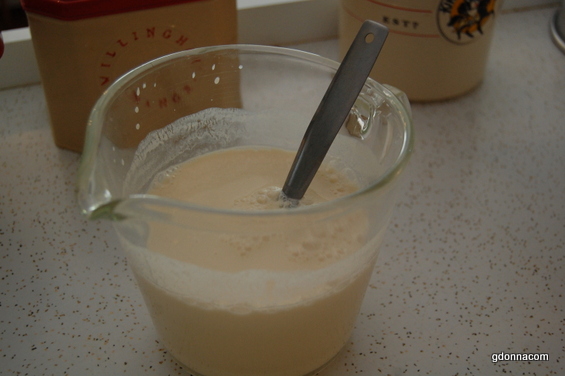 To make our buttermilk we put 1/2 cup evaporated milk, 1/2 cup water and 1 Tablespoon of vinegar into a bowl and stir. Let it sit for five minutes.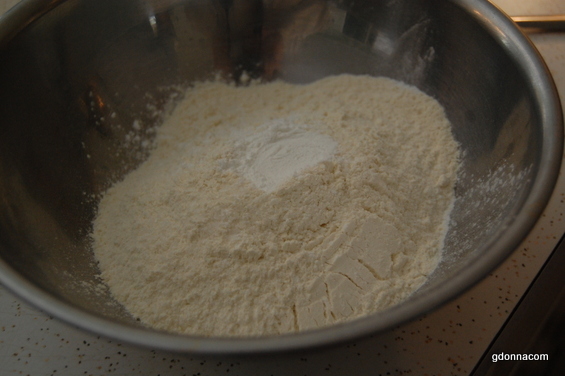 Here is our recipe.
Pre heat oven to 495 degrees this will bake for 14 minutes.
2 cups all purpose flour
1 Tablespoon baking powder
1 teaspoon salt
3 Tablespoons plus 1 teaspoon coconut oil
about 7 ounces made up buttermilk
small bowl with about 1/2 or so of all purpose flour for tossing biscuits
Now put the flour, baking powder and salt into a medium size bowl and whisk the dry ingredients.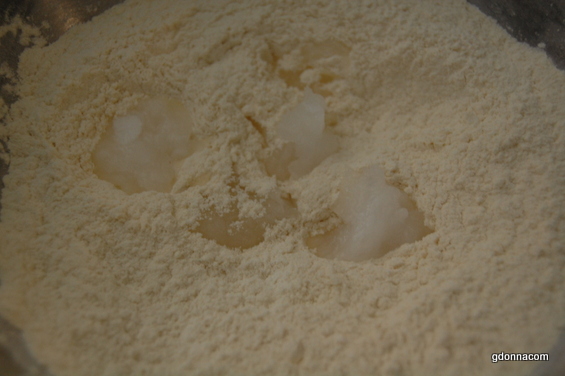 Add the three tablespoons plus one teaspoon of coconut oil...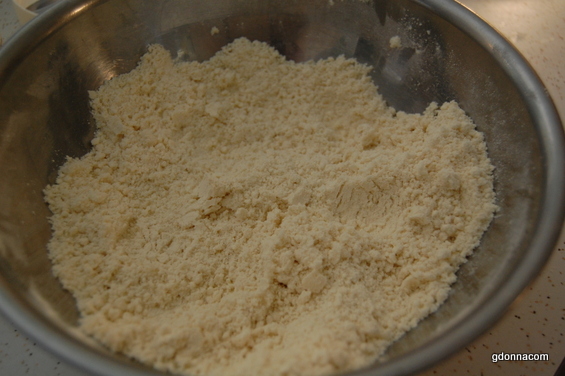 Using your hand and fingers crumble the oil into the flour for a couple of minutes until it looks like this.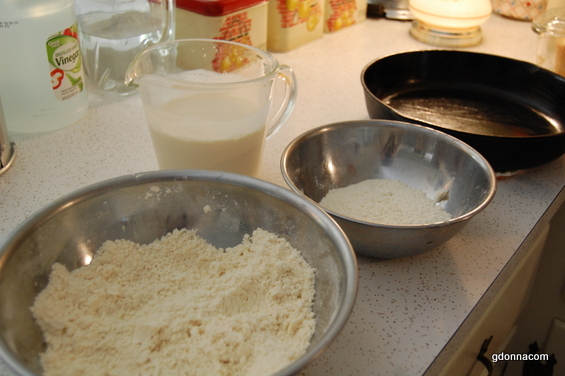 Put some all purpose flour into a small bowl for tossing the biscuit dough. Oil a iron skillet or dutch oven or pan. We are using our skillet today to show you how we make these. We have a burn ban right now due to severe drought so we did not want to light the fire pit. We do have a outdoor big green egg that bakes but we are just showing how to make these shelf stable ingredients biscuits.
I suggest you make them one time in the house for a trial run before needing to make them in an emergency.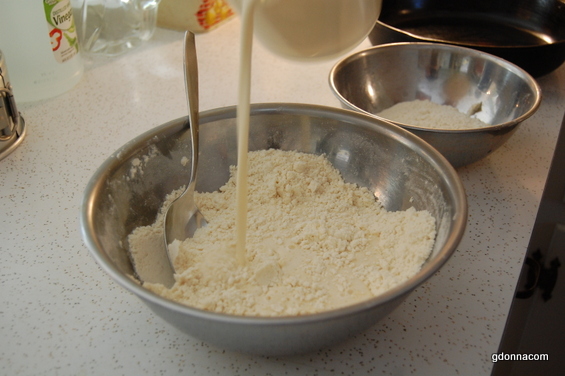 Pour in the buttermilk we just made up from the canned milk. We used 7 ounces of the milk in this batch. We made up extra and then we measured how much we had left so we could tell how much buttermilk we used because we do not normally measure our milk, we go by how it looks and feels. So if we make up one cup which is 8 ounces in a cup we had one ounce left over that we did not use.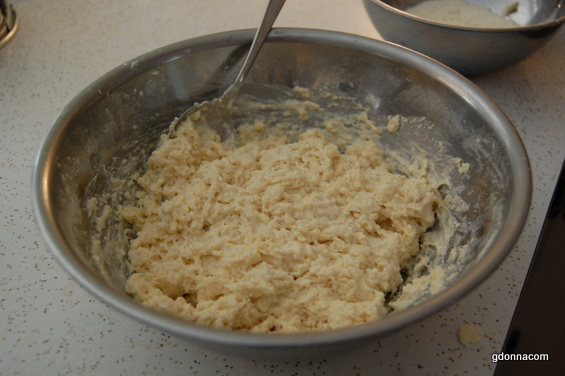 We call it a cottage cheese texture. Now we will take a large spoon and scoop up some dough. Remember when mixing the buttermilk into the flour mixture, do not work it too much. You want to keep a light touch. Don't keep tossing it around just work it enough to get the buttermilk into the flour. I have more description on other biscuit pages that I have put up you can refer to.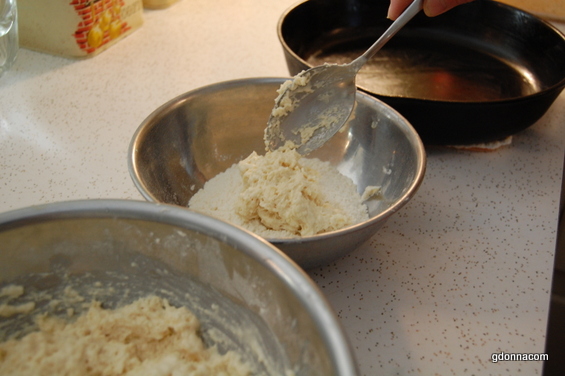 Place the dough into the plain flour to gently toss around using your fingers gently.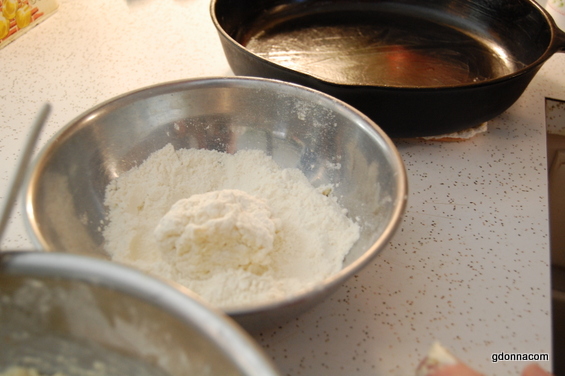 Just to coat the dough... Then gently toss the dough back and forth with both hands and fingers like you were playing the game hot potato. This is to knock off the extra flour.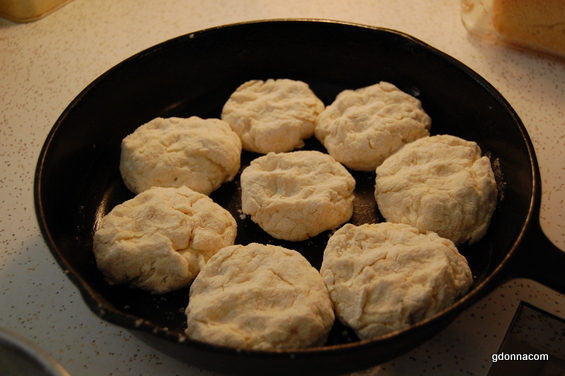 Place each one into the greased pan..
Bake in a 495 degree oven for 14 minutes.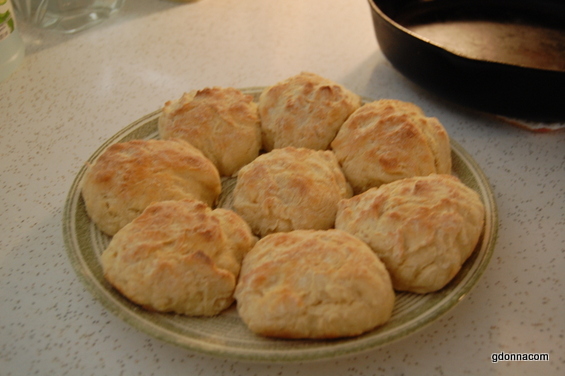 With a heavy hot pad shake the iron skillet to free the biscuits and slide them out of the pan.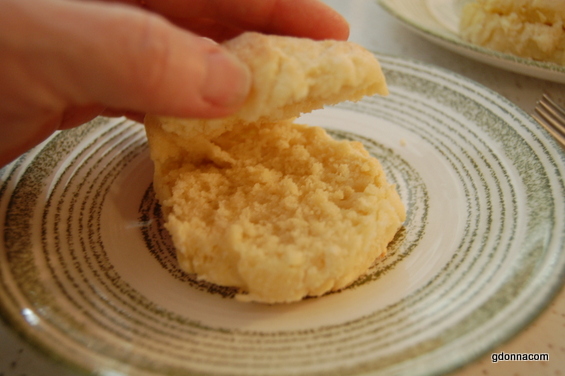 These biscuits are just as good as any with real butter and fresh buttermilk.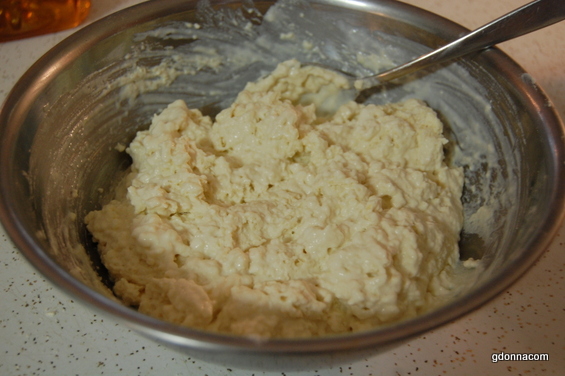 We made two batches of biscuits because we wanted to see the difference in making one with coconut oil and fresh buttermilk verses coconut oil and canned milk and vinegar sour milk. This above is made with coconut oil and fresh buttermilk.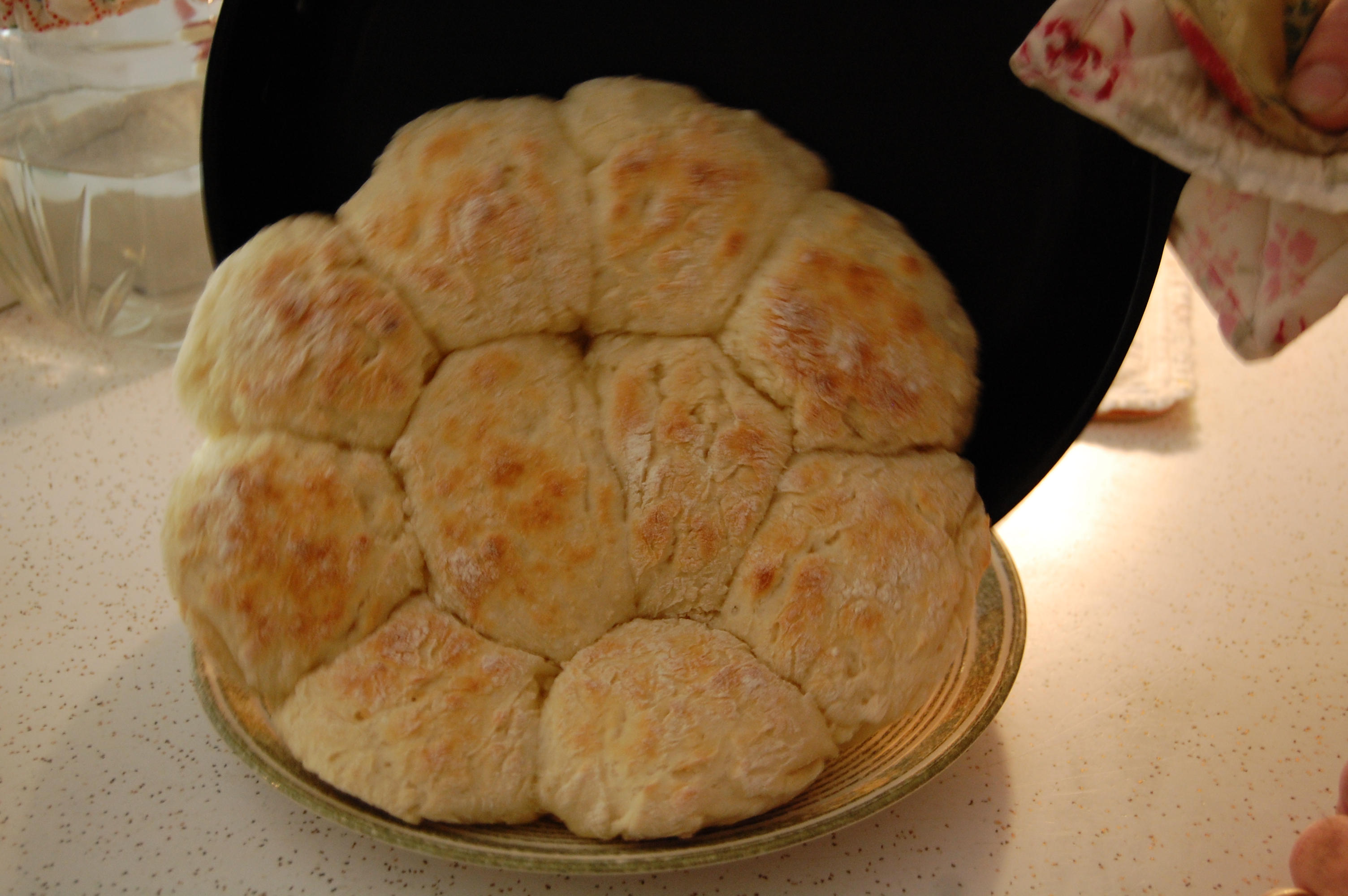 Everything was the same taste wise but the biscuits with the real buttermilk made more biscuits. The recipe was the same but we noticed the real buttermilk took more milk and fluffed up the batter but the end result for taste was no real difference.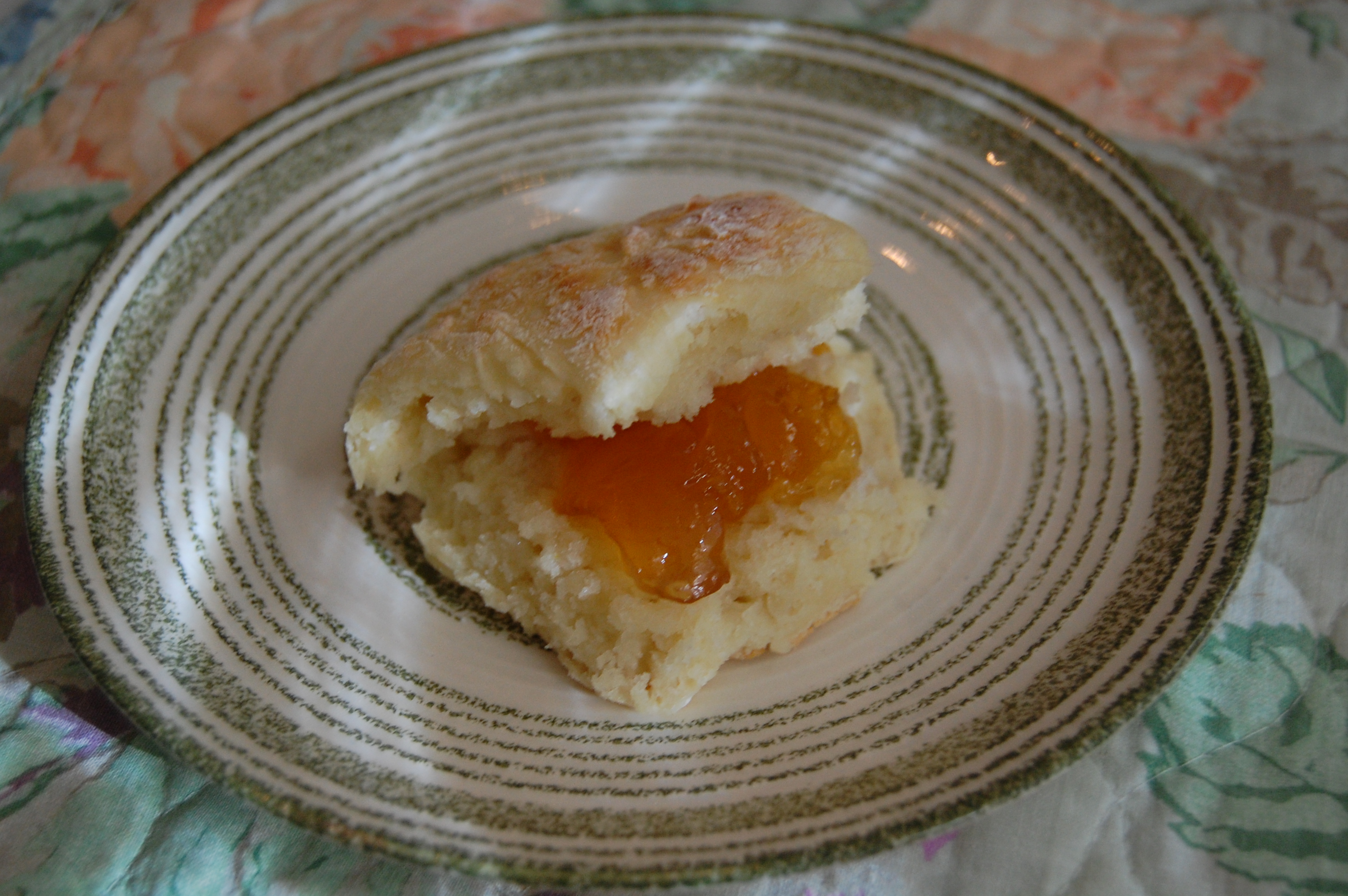 When we learn to cook like our pioneers we have to improvise a bit since we do not have what they had in the past.
Below are some photos we took several years ago just after we built our fire pit and started cooking with our big green egg grill/oven.
Before this we would go camping and cooked outdoors at camp grounds. My other photos are on an old computer so I hope these will give you some ideas of how it works.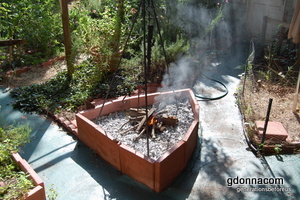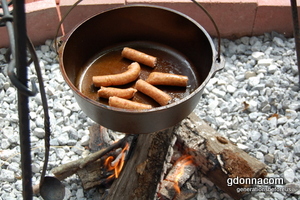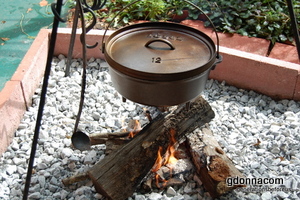 Notice the flat top to the dutch oven above. This is where you put hot coals on top to bake. You sit it down over to the side of the fire. Pull a few small coals out for under and above but you want most of your heat on top otherwise it will burn what you are baking.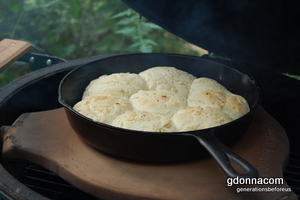 This is biscuits cooking in the outdoor green egg.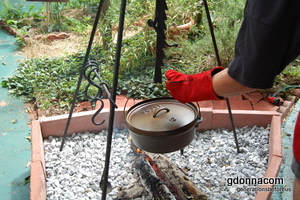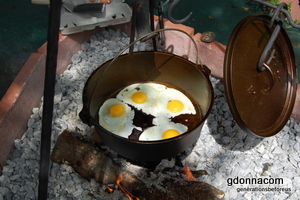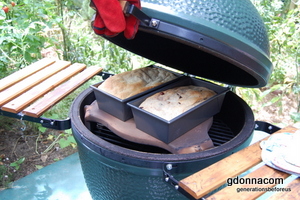 This day we baked bread and raisin bread outdoors on the egg.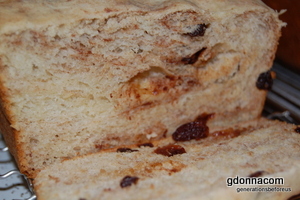 The baked items are nice to have but flat breads can be cooked in a skillet and since many people do not have a way to cook like this I will work on some posts making flat breads. They can be very tasty too.
I hope this was helpful.
Here is a link below to our Chuck Pantry page.
http://gdonna.com/living-like-the-past/the-chuck-p...
Here is a link to our regular biscuit recipe.