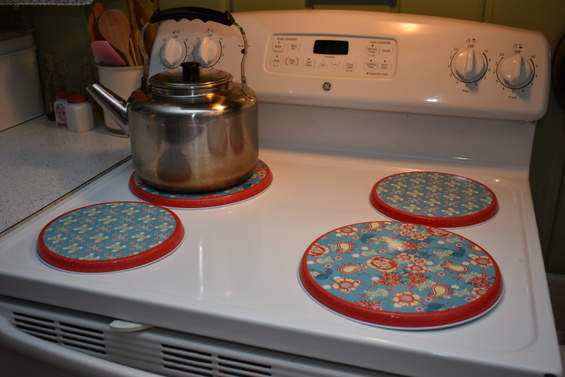 This will be a short post to let you know that everything is going ok here and I have not forgotten it is time to do a new post but I started a big project that is taking a long time to finish.
I am repainting our kitchen walls and cabinets as well.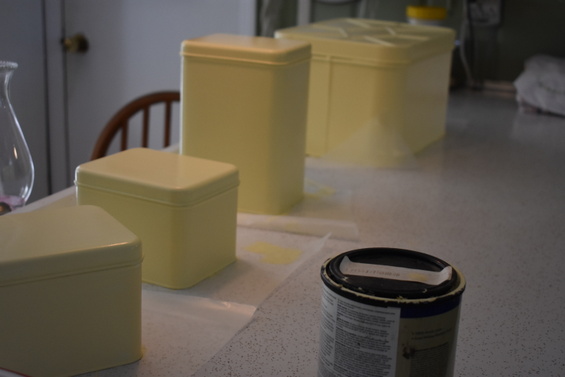 Also the canisters...... yes, I did paint them last year.... but....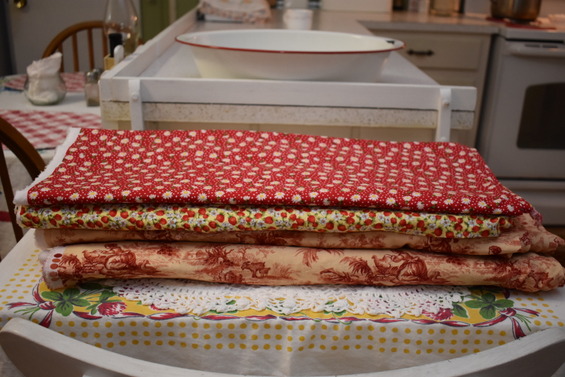 I have been wanting to make curtains for quite some time now. Remember when I did the posts windows around the world? Many of you sent me pictures of your windows and I still have not updated our curtains. Last week I found some pretty fabric on sale and decided that it was time to start in the kitchen. I want to add color to the kitchen. After thinking about it I considered that if I was going to make curtains then I might as well update the kitchen since I am not getting any younger.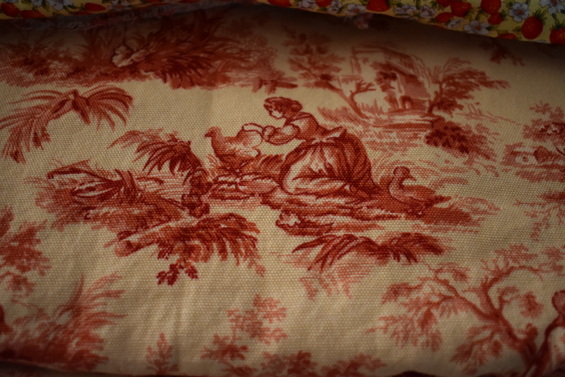 I also purchased this toile fabric to recover the rocking chair.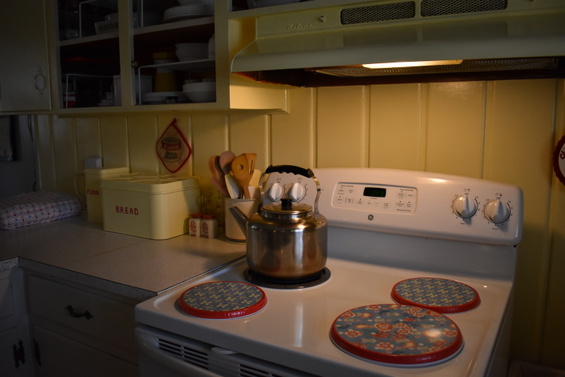 I am working on getting the upper cabinet doors put back up. Let me tell you, it has been fun figuring out how to get out of bed each morning after climbing up and down the ladder for three days. I am almost finished with the upper cabinets and this week I will move on to the lower cabinets. I was thinking about how hard it is to do work on a ladder but now I am wondering how difficult it will be working on the floor painting the lower cabinets.
For us living a simple frugal life it means not calling a painter. If we want it painted we need to do it ourselves to stay within the budget. Charles is working on his own project, organizing his small workshop, so I am trying to not bug him too much to help with the kitchen painting. I have had to ask a few times and he never grumbles (at least I don't hear it if he does).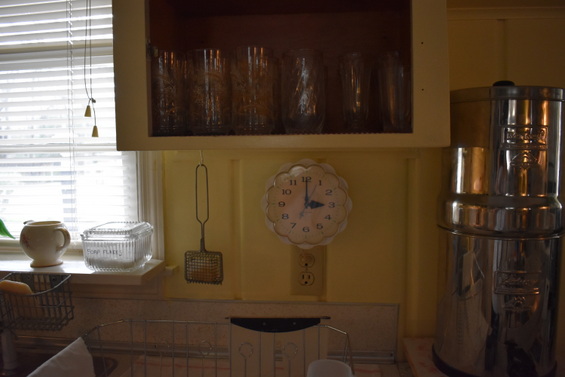 Some people do not like the color yellow but it makes me happy and yes, it is easy to go wrong picking out the wrong shade of yellow but a pretty soft butter cream yellow looks good to me.
I will do a post showing the kitchen when it is all finished and when the cabinet doors are put back on.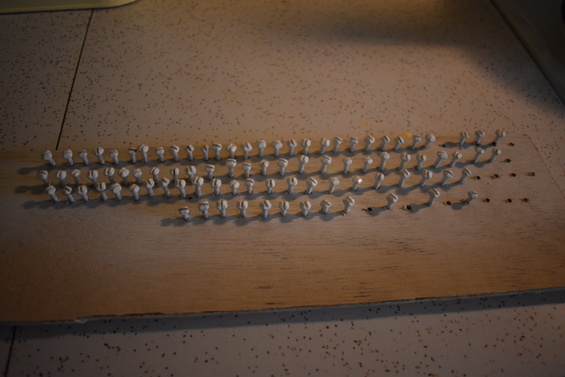 I ran into an issue with the cabinet hardware. Hardware is very expensive so I need to use the same hardware which means the only option is painting it. So I boiled the hardware and carefully cleaned it.
I needed to paint the hinges and handles so that meant the screws needed to be painted too. This was one of the small projects I asked Charles for help. So he drilled some holes in an board so the screws could be twisted down a bit and then I spray painted the screw heads. It worked pretty good but now the tricky part is using the screws to put the hardware back on and without the screwdriver knocking off the paint. A little touch up paint pen will help with that if needed.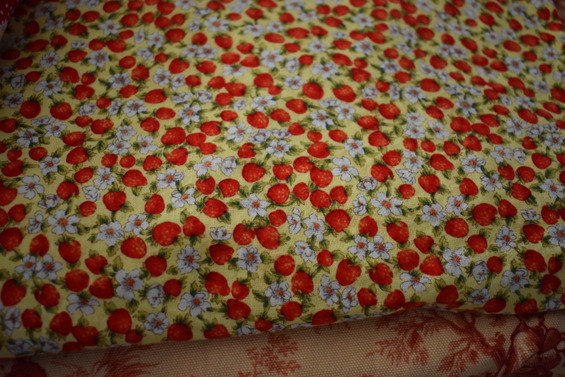 This is one of the fabrics I am going to use for curtains, small strawberries with yellow background.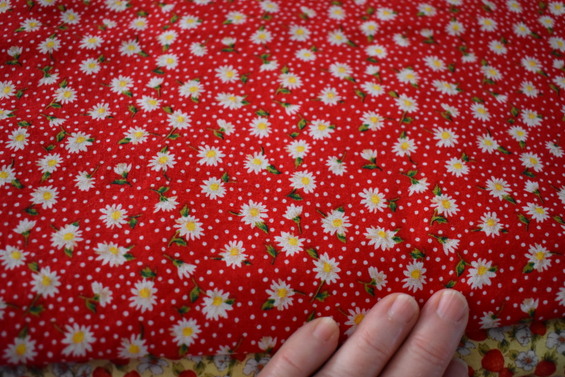 And this cheerful fabric, doesn't it just make you feel happy? I am thinking homemade pot holders, bowl covers, accent pieces for the curtains, maybe tie backs.
Living like 1944 does not mean we cannot paint and update the house. It would not be a time to buy new appliances and many other things. I will have to use the fabric wisely as fabric was scarce at times during the war.
I will update you when I get a little further along. Also some painting in the guest room is on the horizon, it will be a new color in the house to coordinate with some quilts for that room.
Off to work I go, Grandma Donna