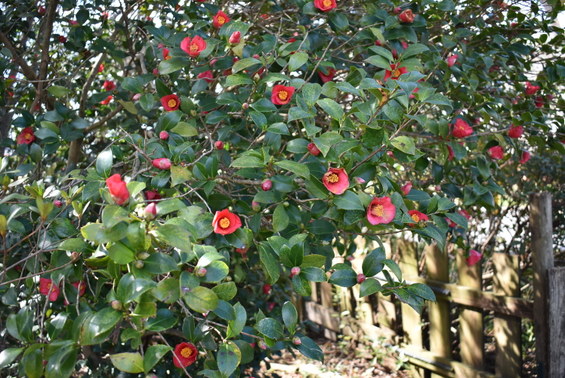 The Camellias are beautiful this time of year, one of our winter blooming shrubs.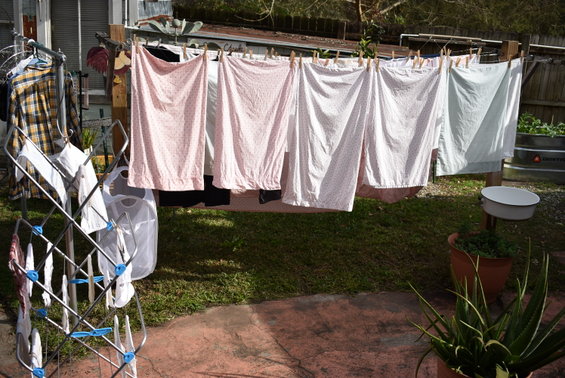 We got the clothesline moved just in time so the sunshine could dry this weeks Monday wash. As I am posting this it is Tuesday and I did ironing today, among many other things.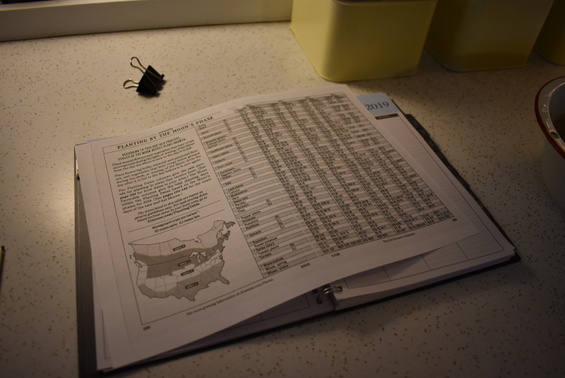 I have been studying the planting guide for this year and working out the dates on the calendar.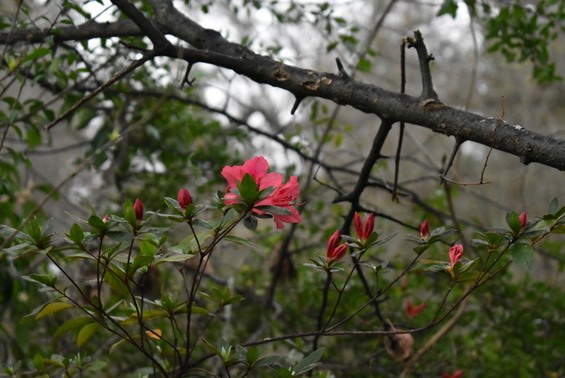 The Azaleas are starting to bloom. This is a time they call a fools spring, we still have more winter and cold weather to come so I hope the many buds will wait a little longer.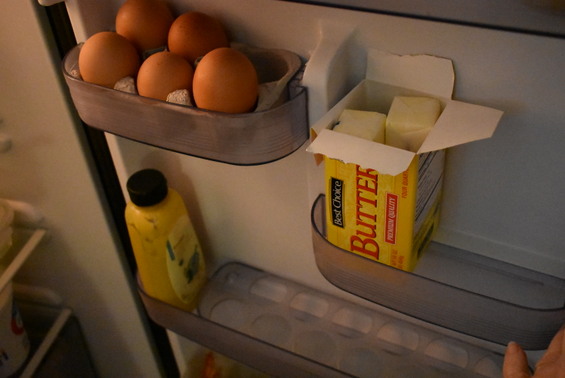 We have been being very careful with our grocery purchases and it is saving us a good bit of money. We have been living frugal but this year we are very deliberate and present with all of our decisions and it makes a big difference. We are shopping once a week and using up everything in our small fridge before we buy more. We shop on Thursday except last week was very busy and I sent a shopping list with Charles and he picked up groceries on his way home.
I am not ready to share the grocery budget at this time because we never lived in the 1930's so this is a new experience and I am having to figure it out. I will share once we get a steady plan.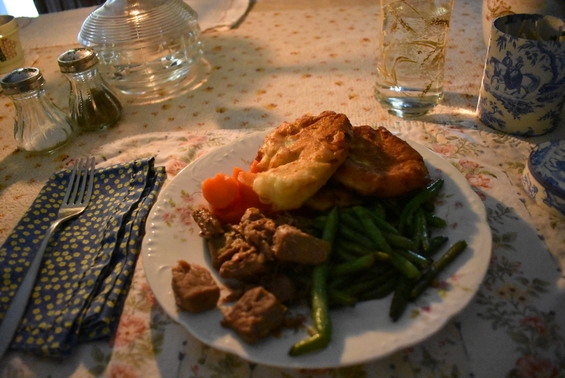 This was a leftover meal. I had cooked beef and carrots and mashed potatoes. So this next day meal was potato pancakes made from the leftover potatoes and we ate the rest of the beef and carrots and added some green beans. It is on a vintage plate which is smaller.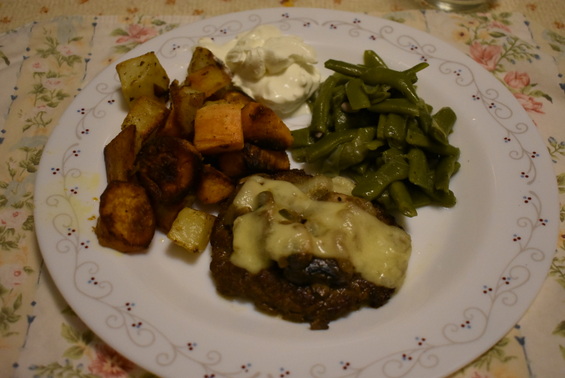 This was a ground beef patty with mushrooms, cheese and some green beans and baked sweet and white potatoes. On a lesser vintage plate and much larger.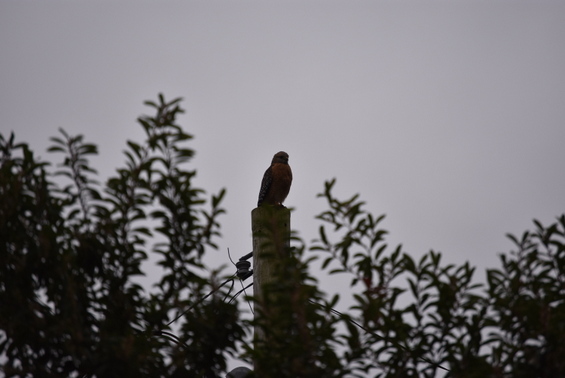 A falcon came to visit on the same pole that the Eagle stood upon. We heard an owl two mornings ago. We are wondering what this means as we feel that they are approving of our lifestyle.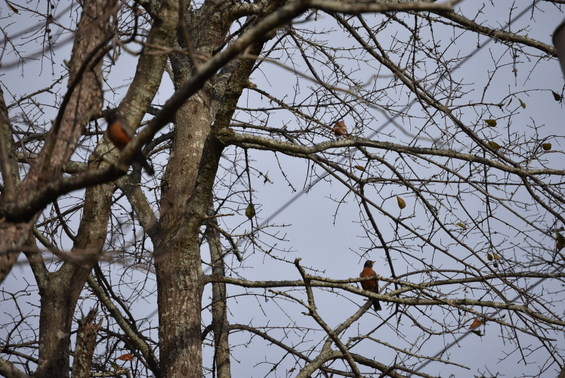 The Robbins and Wax Wings have been all around us lately. The upper right things that look like leaves are birds.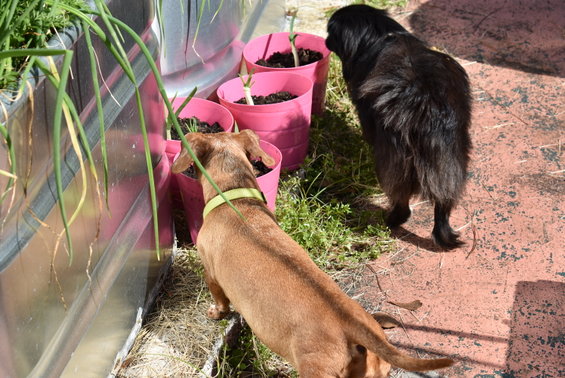 Katherine, Bernadette and Elizabeth have been very busy inspecting everything that we are doing in the yard.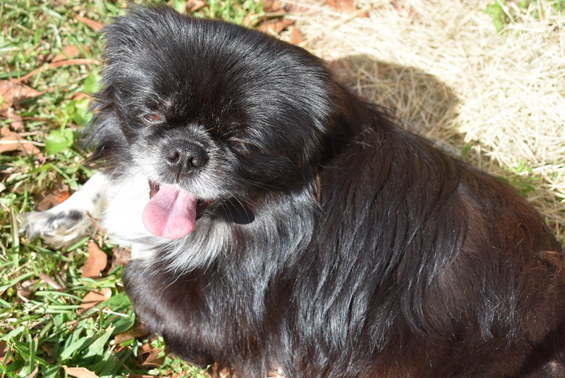 Bernadette's hair will need to be cut short soon because we reached the upper 70's this day I took this picture and she was hot.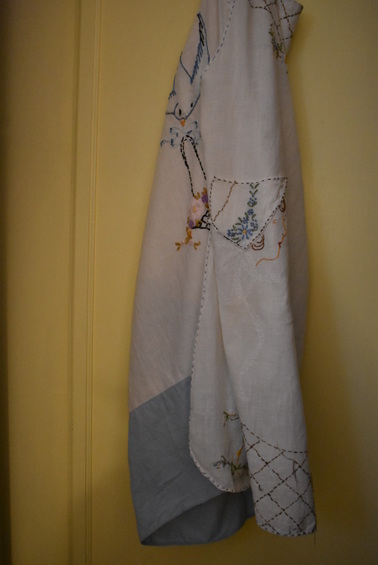 On this post, I want to once again write about wash day since this is something we all have to do often, wash laundry and dishes.
As I have been studying this time between 1900 and 1939, I am intrigued how they could manage washing just on Monday, Iron on Tuesday and mend on Wednesday. As I have been reading through the diaries many of the ladies did have this routine. I do see when things are very busy, bad weather or sickness they will wash on another day. I have a diary of a teacher that I will be posting that washed different days because she was a very busy lady and a older lady that stays pretty much to Mondays.
So I started researching how it is that they could be so routine with this and many of us struggle to keep up.
I am getting the sense that there was much less laundry to wash verses what we have today and how they are more careful with their clothing. Also it is possible they were washing their delicate's privately and hanging them to dry inside as mentioned in an article I read.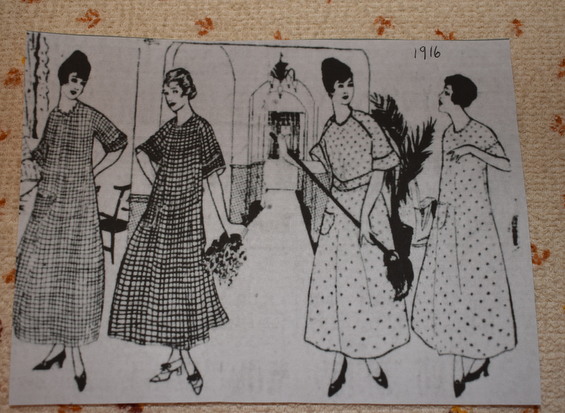 It started with the wash dress.
I read an article in 1906 about a ladies wash dress. This woman had a dress she wore every wash day which was Monday. We know that they also wore aprons for many many years and some still do. I wear an apron most days.
So as time went by I found some pictures as the one above of a wash dress or also known as a house dress. The wash dress meaning changed...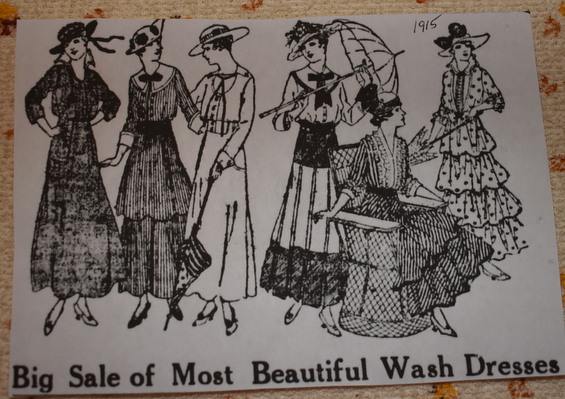 Some were calling them wash dress and house dress but what I believe happened is this was all about the fabric of the dress.
Ladies wanted to be presentable in everything they did. Even when I was growing up this was still the case. We had clothing for different things we did.
Above was a more casual dress, similar to the day dress but it is called a wash dress.
Some fabrics were very hard to launder but the new fabrics were more wash friendly.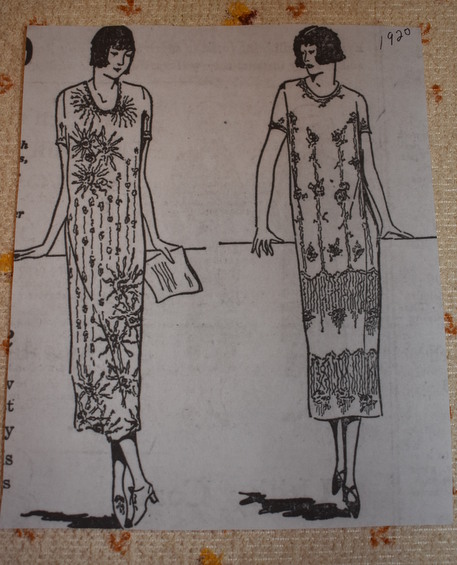 This was a day dress, something they could have gone to town wearing.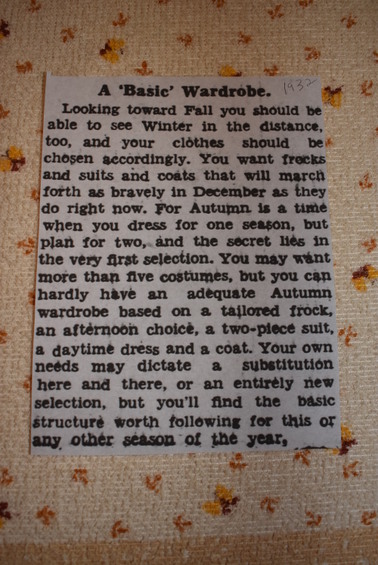 So we see here above that there are articles of clothing for different activities and it structures on the things they did, the clothing to fit their lifestyle. Back in time they called an outfit a costume, not like a costume worn in a play.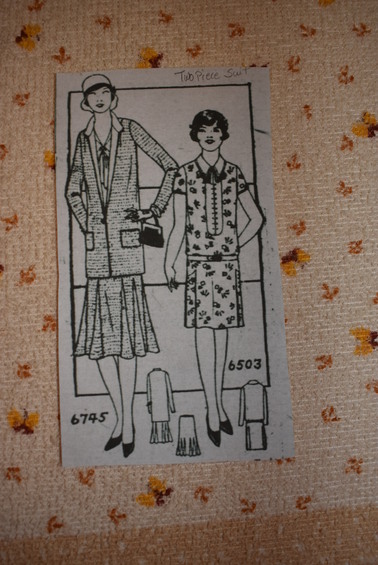 This would be considered a two piece suit.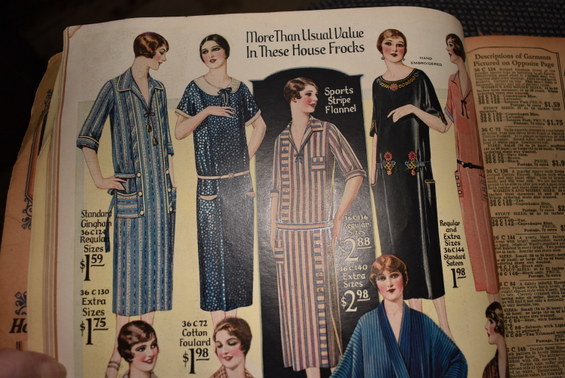 These are house Frocks. A woman would most likely have one or two for the season so they had to choose wisely.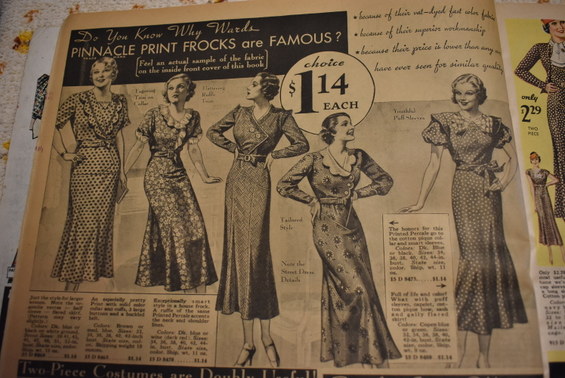 The style would depend on the individuals choice and comfort and these are not called house frock but print frocks. They could entertain visitors without having to change in these dresses but considering the time this was still a more casual dress.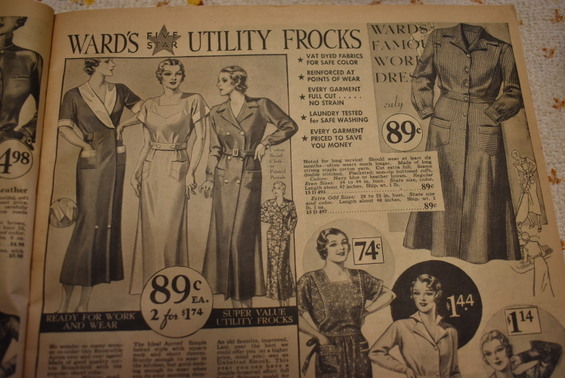 These are utility frocks, more suited for cleaning and possible laundry day. It would depend on what type of household. I would fit more into the .74 cents utility frock, especially on wash day.
I would be putting this same dress on for many days while cleaning the house and cooking. I possibly would have one more.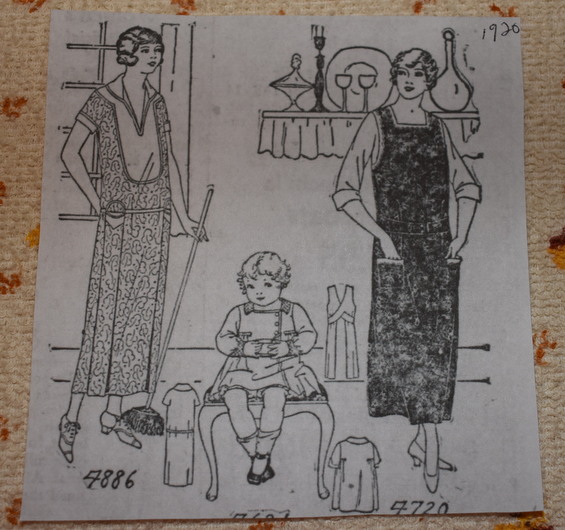 Or you would find me in one of these most days.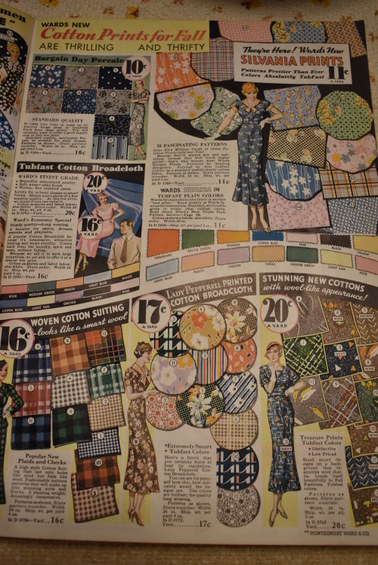 But back then many ladies sewed their own dresses. This is fabric for sewing and if you notice the models are always tall and thin.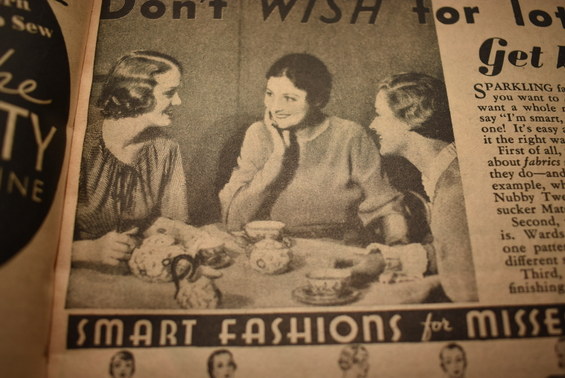 Anytime I do find pictures of real ladies they are normally wearing more simple and practical styles.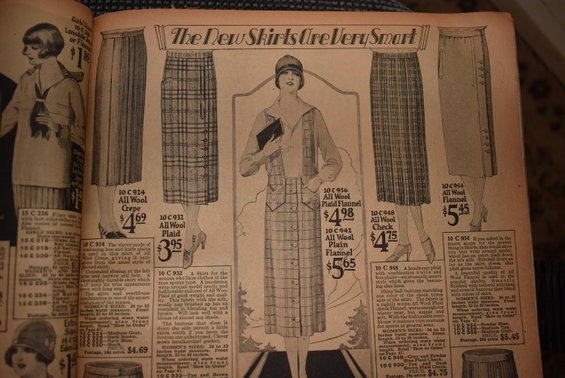 Skirts were worn back then and most likely would have had a seasonal skirt.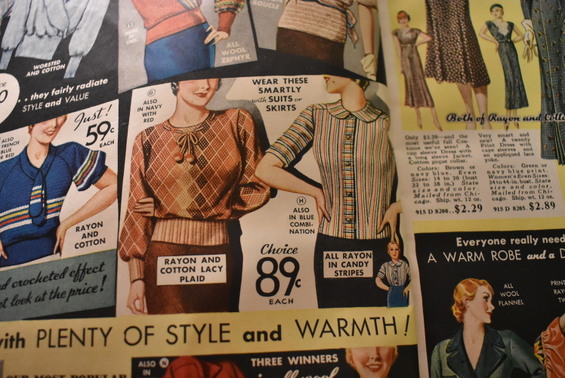 They wore sweaters and blouses over the skirts.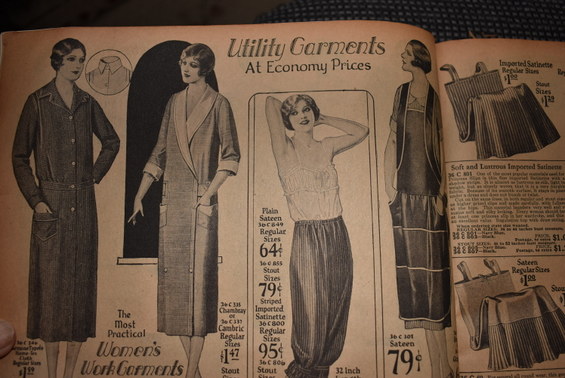 Where I am going with this is women and men wore clothing for the activity they were doing. They would have never worn a day dress or clothing they wore to town to clean house and do laundry.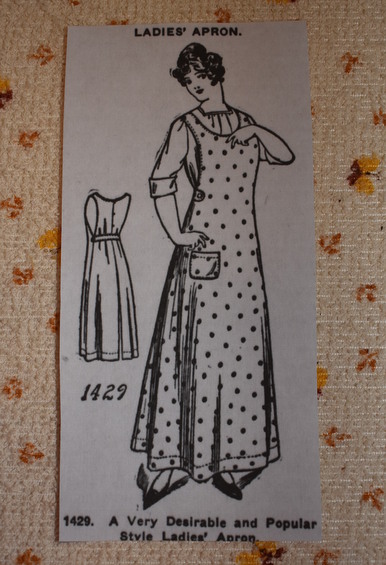 They also wore aprons to cover their clothing and every day I go to the sink and do not have my apron on I stop and think about how I need to take the time to put the apron on so I do not get my blouse or dress or shirt wet or stained.
We can wear our clothing many more times than we do if we would only wear it and hang it back on the hanger if we did not get dirty or sweaty. In today's time we wear out our clothing from washing too much.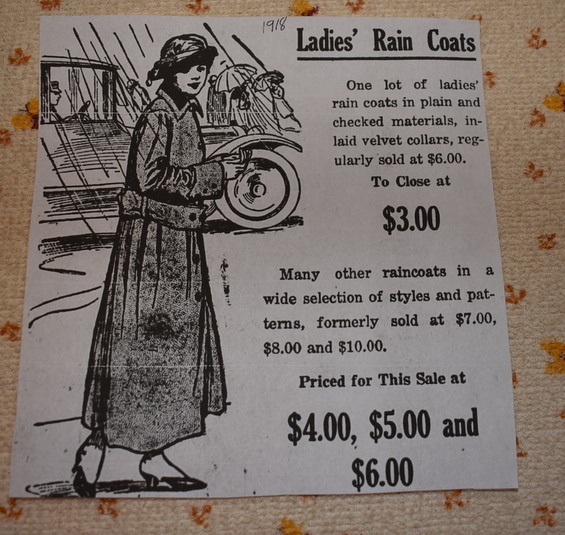 They were also careful to protect their clothing when they went outside.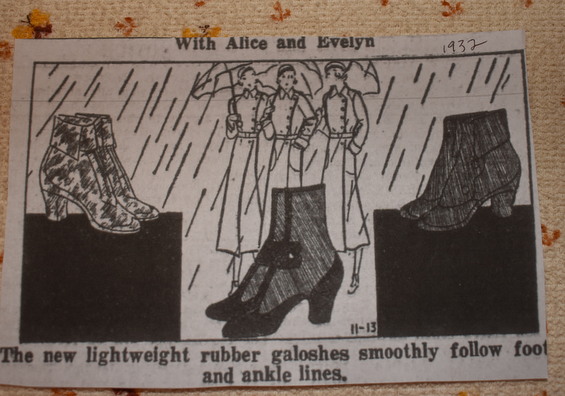 When I was growing up I always had a pair of flat galoshes. I remember a beautiful clear and black pair of galoshes my mother had that covered her pretty shoes.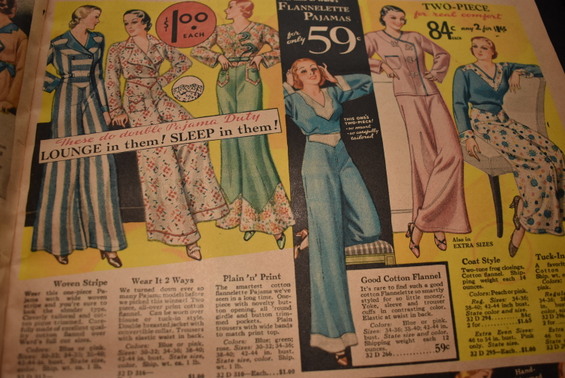 They most likely did not have as many pajamas and night gowns as we do today. I remember long ago before I married how my clothes fit into my drawers. I only had a few of each thing. I also had my handkerchiefs and white gloves in the side of one of my drawers.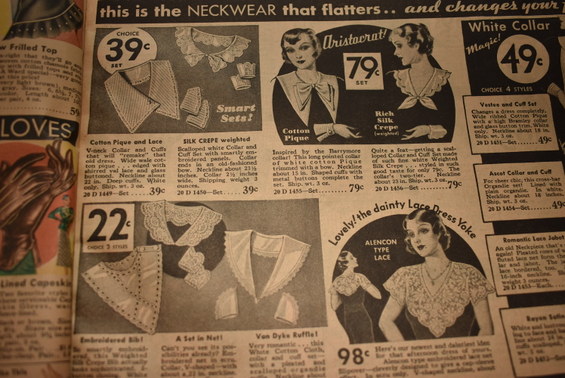 They wore accessories to change and dress up an outfit. This would be where the basic black dress can be worn many ways.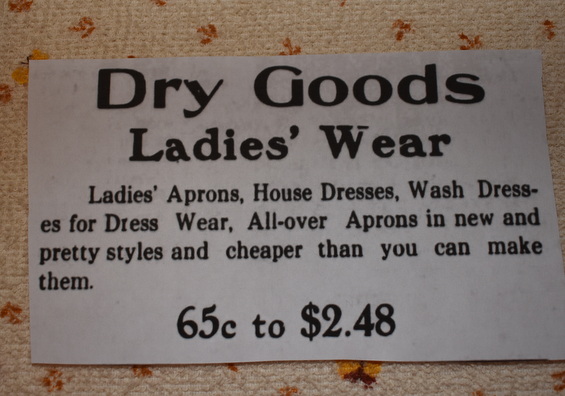 If we went through our closet with a different perspective what would we think now? If we develop routines and had the right clothing as they did in the past, possibly we would not need all of these extras we have today.
Many of us get stuck in a bummy clothes routine and just wear our bummy clothng around the house. This is something I do far too often and want to change. I see a lot of people outside the home in their bummy clothing and I am guilty of doing this as well. If we changed what, how and when we wear certain articles of clothing and hung them back up then maybe we would be more presentable at any time of day. It can be today's clothing but more thought out.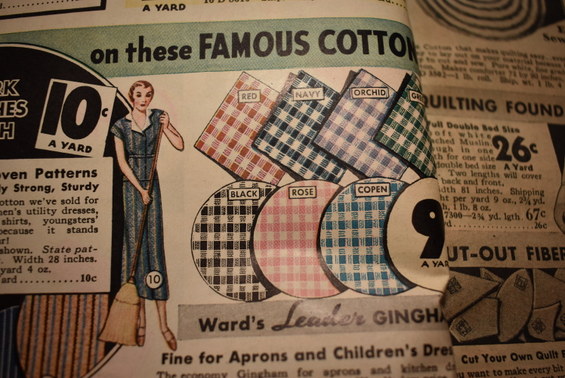 When I was young and came home from school I came in and changed into my after school clothes. I always hung my school clothes back on a hanger. I also wiped off my shoes and put on my house shoes if I were in the house and play shoes when I went outside. But back then even our play clothes looked nice. This is where there is a big difference and why so many of us look unkept so often, our bummy clothes look bummy and we can change that if we choose to do so.
For gardening I read they would take an old worn house dress and they sewed a gardening apron and this is what they wore to work in the garden so they did not have to spend money on clothing for the gardening.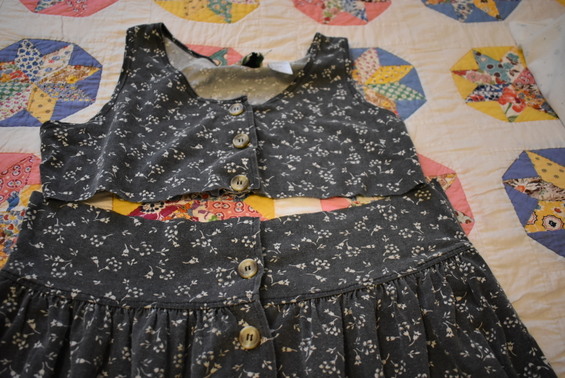 I am working on designing a new garden dress out of an old jumper dress.
The next post coming up is a diary of a lady named Edith. You will see that she has some routines we have been talking about. Grandma Donna