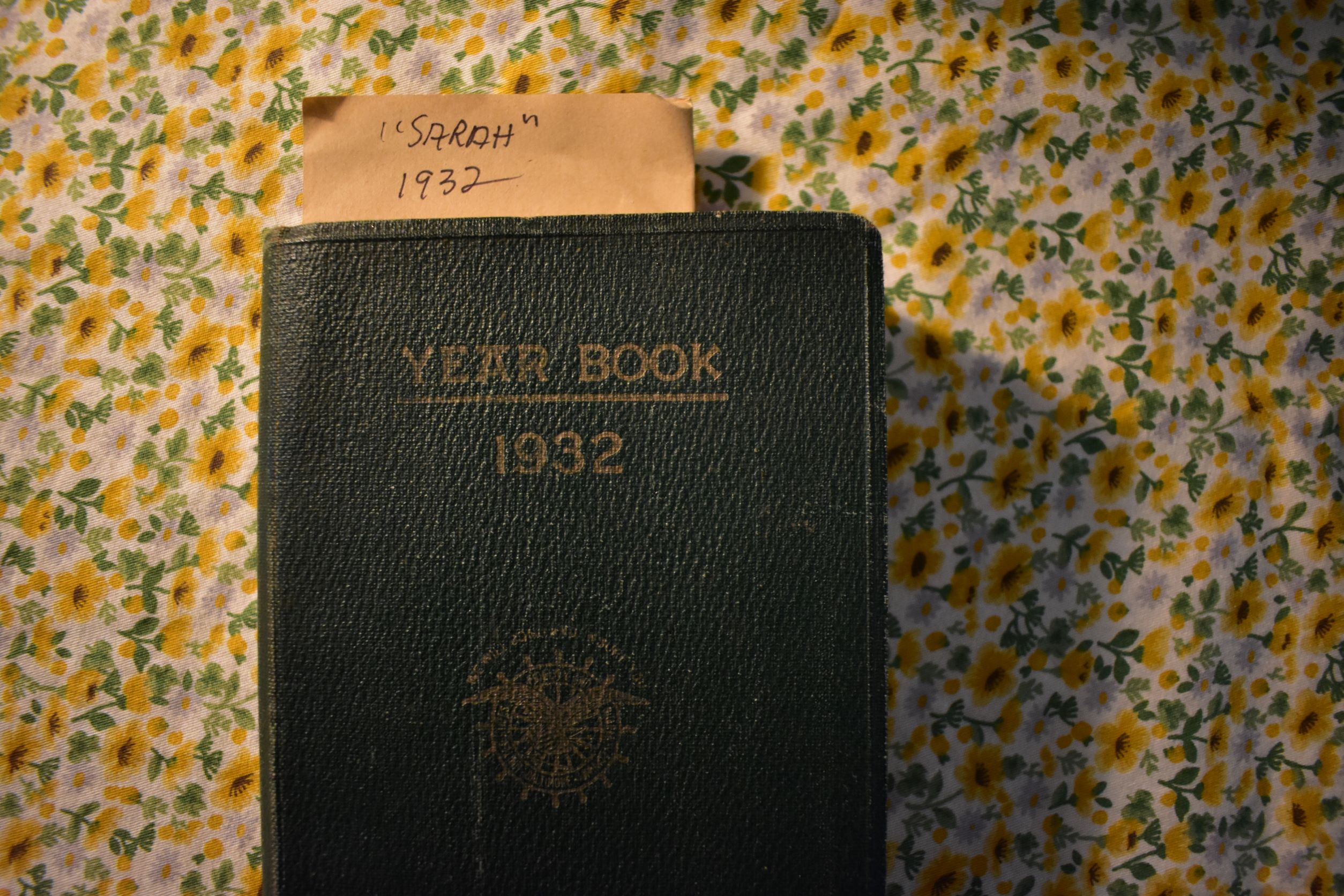 We continue the Diary of Sarah. Sarah and her husband live in Ohio. They have a busy life, Sarah a housewife, involved with her church and activities and she is also a local news contributor for their community. Her husband she calls Father, is a farmer. They have five grown children, two sons and three daughters. A total of 14 grandchildren at the time of this diary.
Their son Joseph, his wife and children live in another house on the same land as Sarah and her husband and Joseph farms with his father. The other four children live on their own farms.
Last weeks reading ended with this post, Saturday, February 13. A fine, bright day but still cold. Had the usual morning tasks and made preparations for the town trip. Baked a few pies, stored the canned meat. Set sponge for bread. Served dinner. Boiled a kettle of pigs feet and made two milk crocks of pigs - foot souse. Gave the living room, bed-room and kitchen an especial clean - up for Sunday. Ernest, Vera and Jimmie here for supper and the evening. Did a little reading since supper & must take a bath. 10:00.
Now we begin this weeks reading.
Sunday February 14, 1932. Clear, crisp, cold day. Usual morning tasks. Made preparation and attended church and S.S. Service. Communion Service was administered today. Home for dinner. This P.M., Papa & Joseph, Sarah Frances & Edwin all motored to Miles & visited with Miles & family, Home for evening tasks and supper. Ernest & Vera, Lizzie & Dakin all here this evening. Late.
Monday, February 15. Clear and cold with a good breeze astir. Had the usual morning tasks to see to. Then, made preparations and got at the washing. Was hindered so much and stopped the machine for this, that and the other until it was quite late before I finished. Collected items of news for the paper. Supper and after supper work. Copied a few pages of news items.
Tuesday, February 16. Dull and cloudy this A.M. drizzling rain all this P.M. and raining this evening. Hurried through the breakfast and then got right to copying news. Finished at 10 o'clock & father mailed it for me. This P.M. I baked bread, washed up the big lard press & the sausage grinder. Cleaned up the communion set and re-sealed the wine. Usual evening tasks. Have felt dull and drowsy all the evening 10 P.M.
Wednesday, February 17. Early this A.M. the sun shown out and the air was balmy and warm as a May day. A little later the clouds gathered and the wind arose and grew colder fast until by noon it was real winter and it is quite blizzardy this evening. Had the usual morning tasks to see to. Mended a jacket for father and then cut two shirts for Earnest.
Thursday, February 18. A fine bright beautiful day - but quite cold for this winter. Hurried thru the usual early morning tasks, set the house in order, finished oiling the sewing machine and spent all of my spare time sewing. Made one shirt complete except the buttons and button holes and got a good start on another. Stopped to see to the evening tasks and supper. So late when I got settled for the evening that I just read a little & looked up our bill to the Inter Cities Oil Company.
Friday, February 19. Another beautiful day but still colder and getting colder towards evening. Usual morning tasks. Set sponge for bread and, later stiffened it up. Settled down and finished the second shirt. Baked bread and kuche. This P.M. I sealed up a quart of pigs-foot souse and fried down two small shoulders making 4 half gal bucket full. Got a pumpkin at the barn & put it on to cook. Supper. Worked the button holes and sewed the buttons on the two shirts 11:30.
Saturday, February 20. A most beautiful day, clear, bright and quick. Quite a keen air this A.M. warmer towards evening. Usual morning tasks. Mixed up the pumpkin and baked seven pumpkin pies and one plum pie. Set sponge for doughnuts and this afternoon, with help from Frances, Edwin & Father, fried two dishpans full of doughnuts. Gave the bed-room, living room. & kitchen an especial clean-up. Evening tasks and supper. Ernest called, but was quite ill with Grippe. Baked a white cake just after dinner & iced it this evening 10:45.
End of this weeks reading.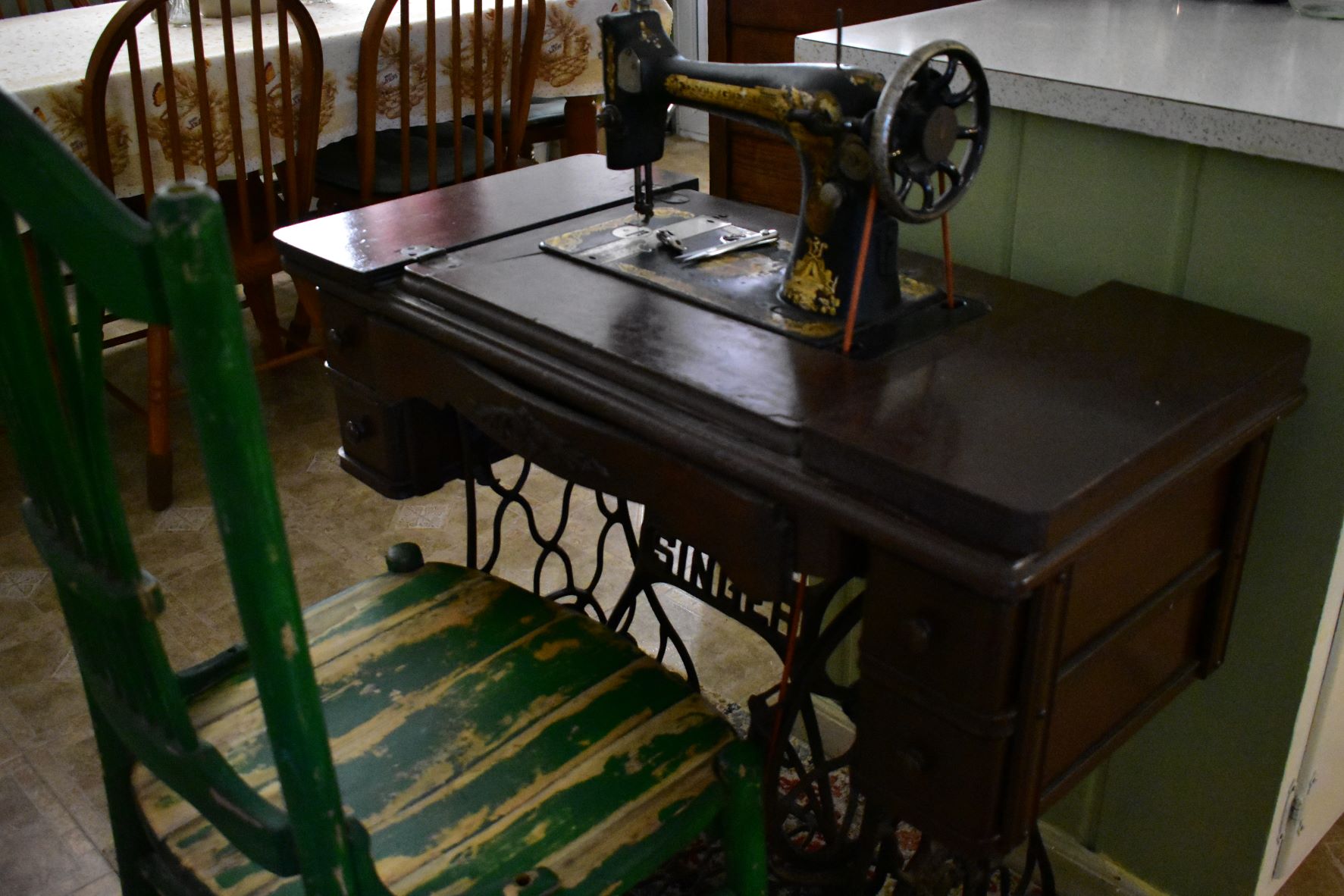 Sarah is her usual busy self this week, I am happy that she found time to do some sewing.
I have noticed with some of my other older diaries that making doughnuts is very common. Also popcorn, especially with the people that live in the city and visit each other more frequently, playing cards and board games. We are not seeing the game playing at Sarah's and most likely because they have such a busy farm life.
Grandma Donna