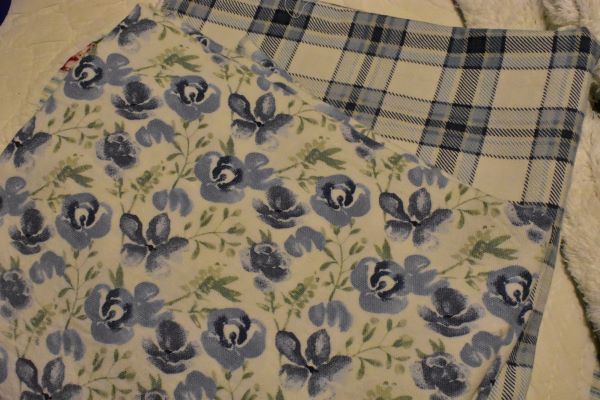 I am still on break but I wanted to pop in to say we are doing okay here. I have needed this time off and still need more time but I do not like it when someone that has a blog just disappears.
You all feel like family so I do want to have at least a short visit with you. I am not answering emails for the time right now because I am not on my computer very much.
The first two weeks I did not do much of anything, my brain and body needed a rest. I went back to the eye doctor today and he said my eyes are still healing and I am doing good. He wants to keep an eye on the small clot in the back of the left eye and feels that it is absorbing and doing well. The cataract surgery is mending as well. I still have some blurred vision.
I was going to sew curtains but there was a change in plans, I am saving this fabric for another special project and have some new fabric for the kitchen, it is green ticking.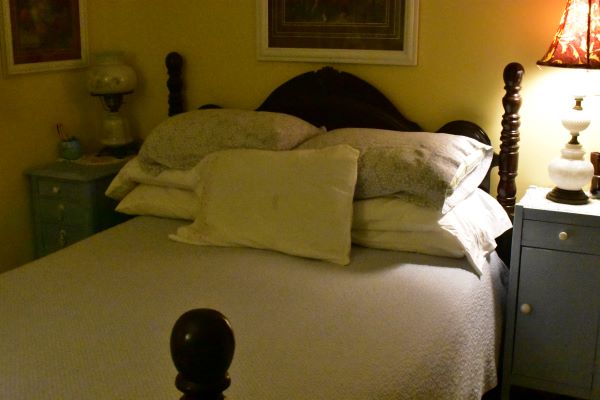 Our temperature is fluctuating so much that we are on with the second quilt and then off with it. The tornadoes were terrible this week across the country and we pray for all those affected. Charles and I are okay here.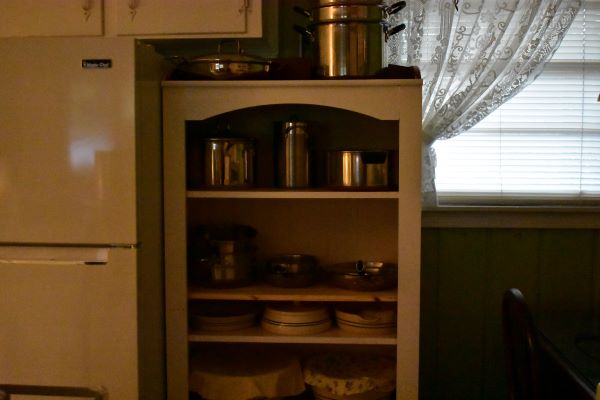 So one thing that I have done is what I do best and that is move furniture. I moved this book shelf to the kitchen and now has been repurposed for pots and pans and bowls. I also moved my desk.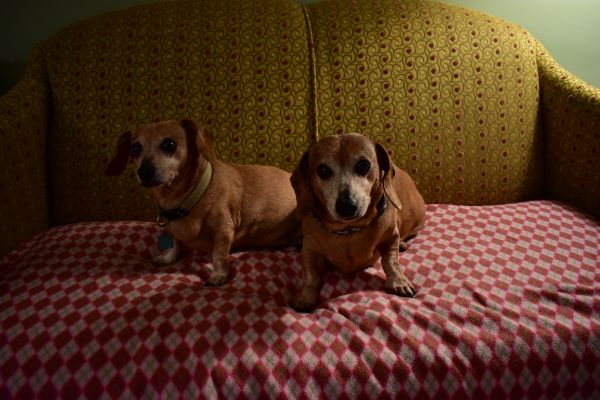 Frank came for a visit for three days, Frank, our Grand dog is Katherines brother (Frank on the right and Katherine on the left). Frank and Katherine turned 14 this month of December.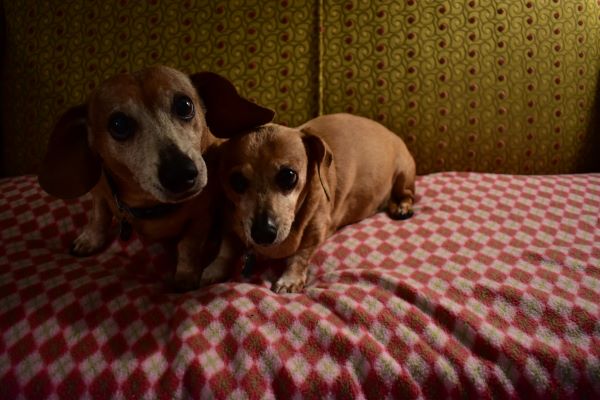 Frank on the left and Katherine on the right.
They are getting so gray now and have lumps and bumps and we will keep enjoying them all we can while they are still with us.
This has been a very hectic week because First we got a very bad diagnosis on our Elizabeth, she has a autoimmune disease of the gums and teeth. So we have had her on medication and we have been doing all we could with cleaning her teeth and mouth. Then we had her teeth cleaned again, she had it done in January but she needed them cleaned by the vet so we could keep them clean with a water pik. We taught her to let us clean them and she is doing amazing!
But then Bernadette got sick with poopy kind of sick and then Katherine got sick with poopy kind of sick and we had poopy sickness and in and out of the vet and extreme vet bills! And it was terrible! We do not know what made them sick and we have never had that kind of sickness before but now we made it through that and every one is okay and Frank did not get sick so all is good :)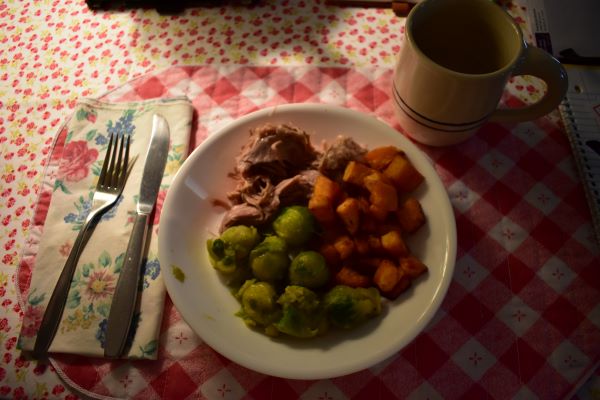 We are doing our best to remain on our eating like our ancestors with a meat a vegetable and a carb. We feel better eating this way.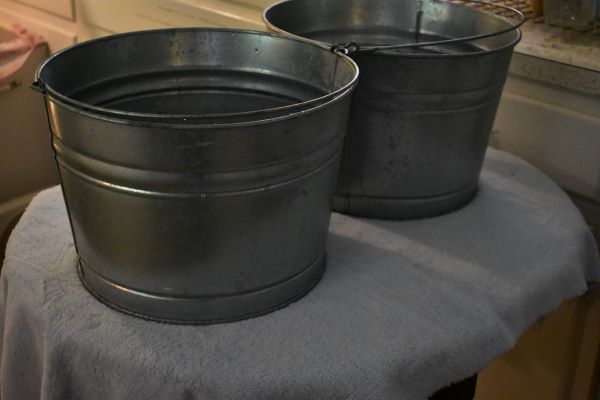 I have been practicing for this new years adventure. You know how we always do some kind of history project, well this year is going to be very different. These two buckets are my new dish washing buckets. I am starting to like washing dishes in these buckets that is because I am getting better at it.
Most everything in life is about learning how to do things and when we learn how our generations before us did things that is very adventurous. More to come about that....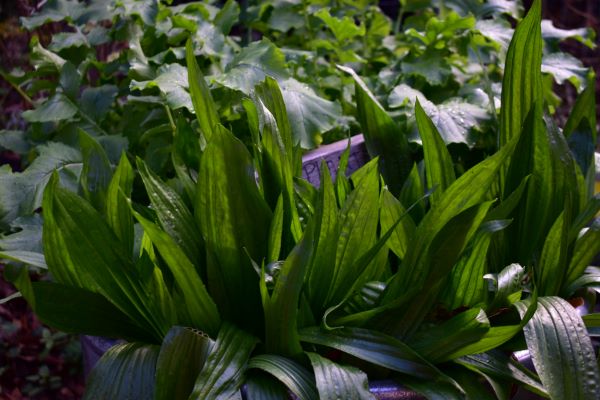 Our plantain and daikon radish growing in our raised garden tank are doing very good!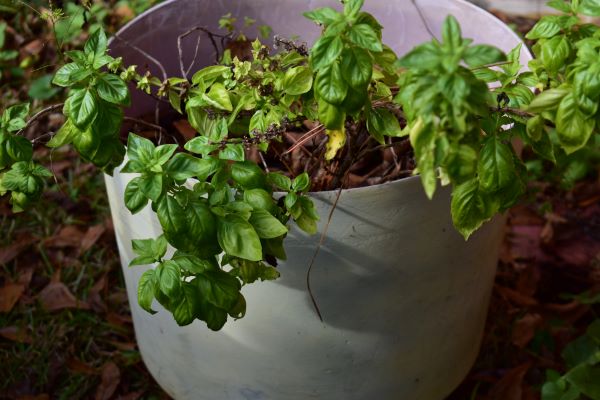 Basil is still hanging on, all the citrus has been harvested and shared.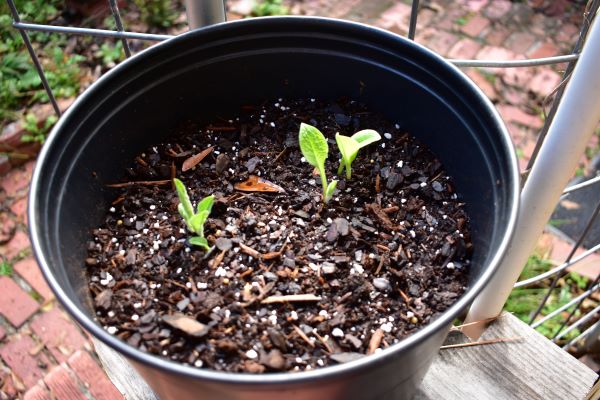 And I want to thank my friend Rhonda Hetzel for her wonderful post on Comfrey. That post encouraged me to get some comfrey started and it is starting to emerge! Yay, now if I can keep it alive during the winter. Most likely would have been better to start it in the spring but I was so excited to have some growing after reading her post. I will link that post here. https://down---to---earth.blogspot.com/2021/11/comfrey-liquid-fertiliser.html
My post will still be on and off so do not worry about us when I skip a week or two, I need this time to renew and refresh and hope that we will have some new and interesting post this new year.
We are working on a few things but some things take extra work and no time for the computer but we will certainly share this with you as we are able.
If you are visiting with family through the holidays I hope you will all be safe. Love to all, Grandma Donna