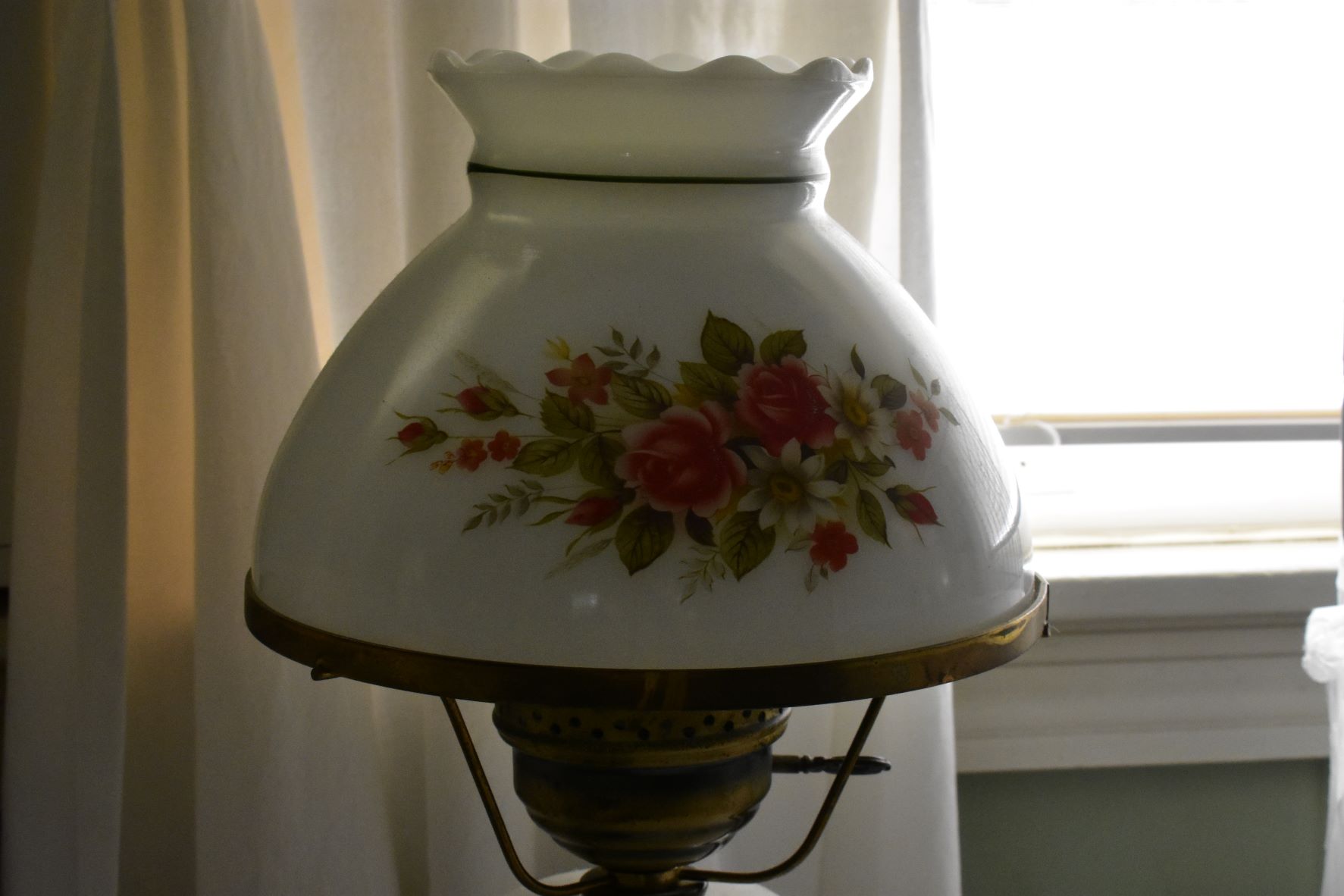 Getting the house put in better order is slow because many other things to do outside This is normal though, each of us is just one person. If our day is already busy it can be difficult to make room for something else to do and sometimes that requires putting something off until another day.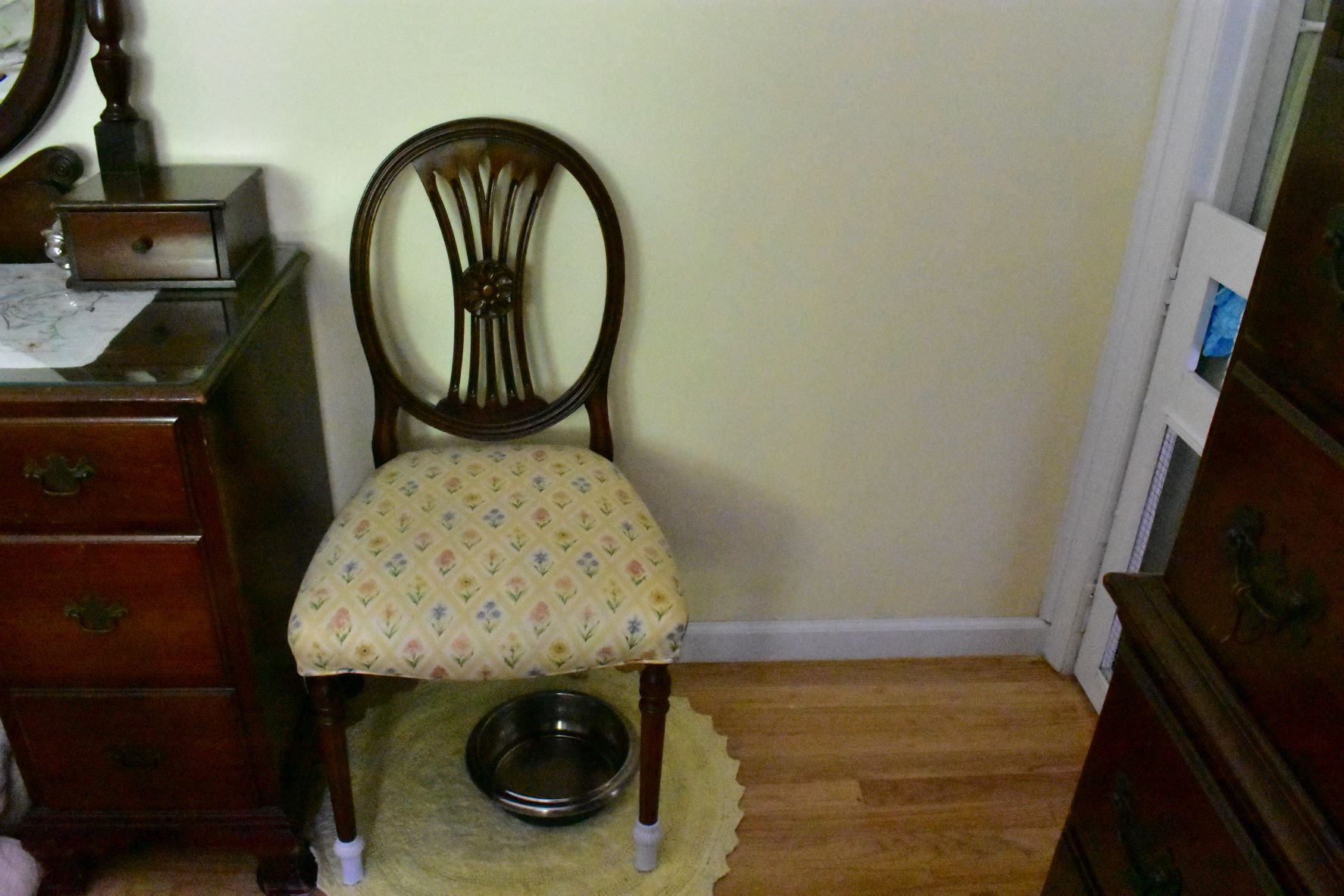 This chair coordinates better in our bedroom since we put all brown furniture in the bedroom after the remodel. Our girls (our doggies) sleep in our room so they have a night time water bowl in the bedroom.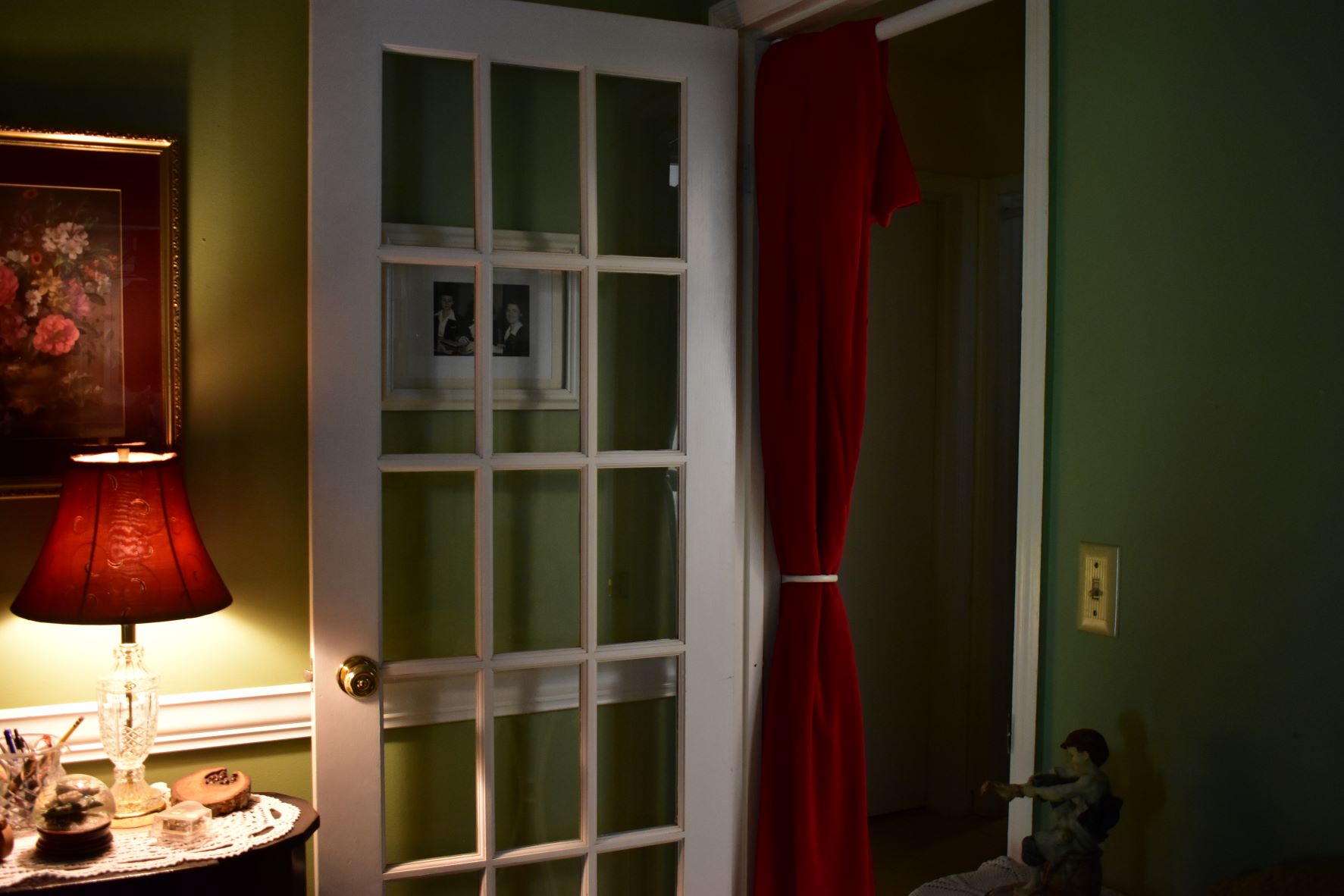 We will see if using the portiere's at the doorways will help with cooling this summer. It helped this winter by directing the heat to the rooms that we were using or keeping the cold out of the rooms we were using.
I do not like to close the doors in our house and our doggies do not like that either. Using the door portiere (doorway curtain) I can control the heat or cool and they can walk under the curtain to get to the other room.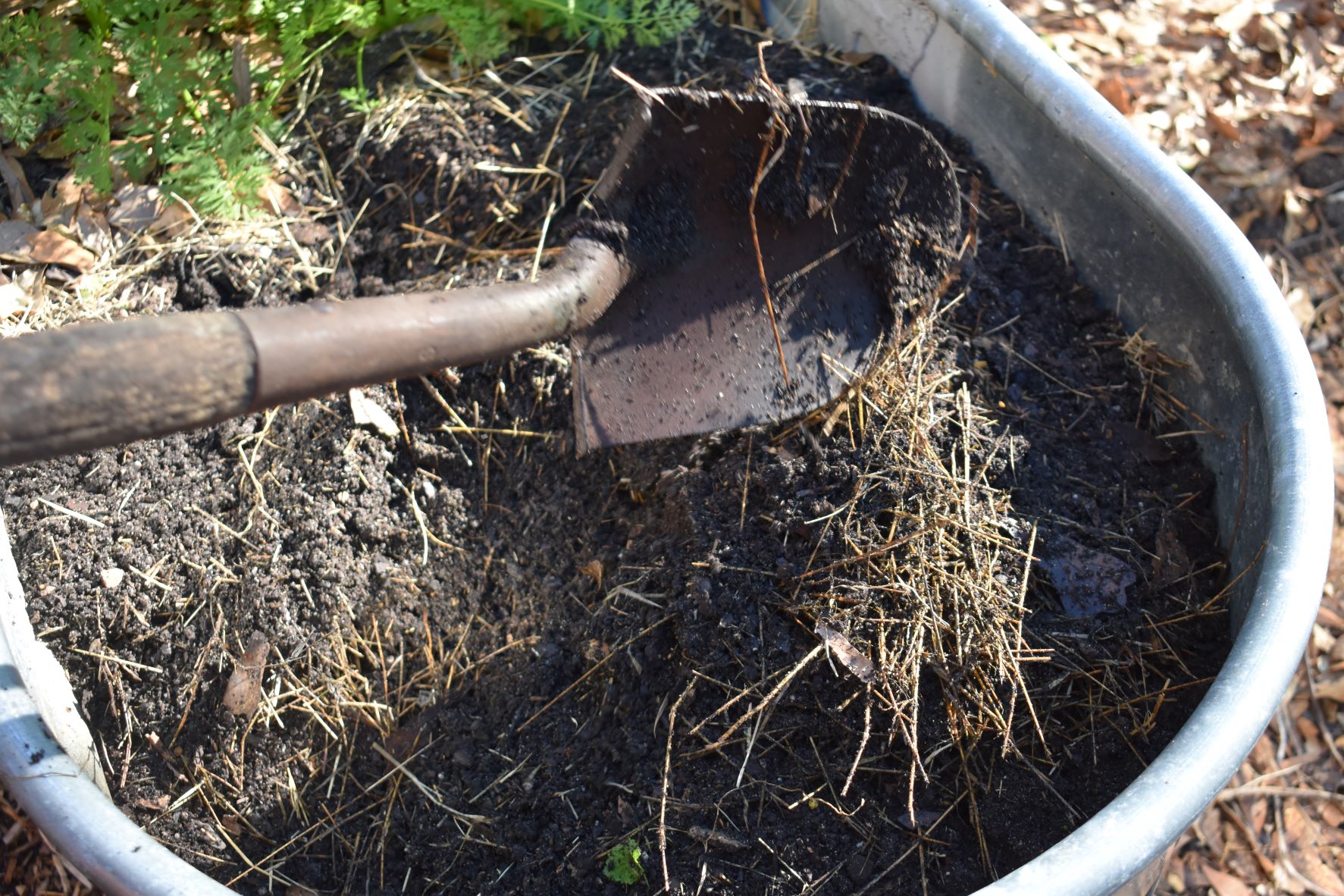 We have been getting the tanks ready for planting.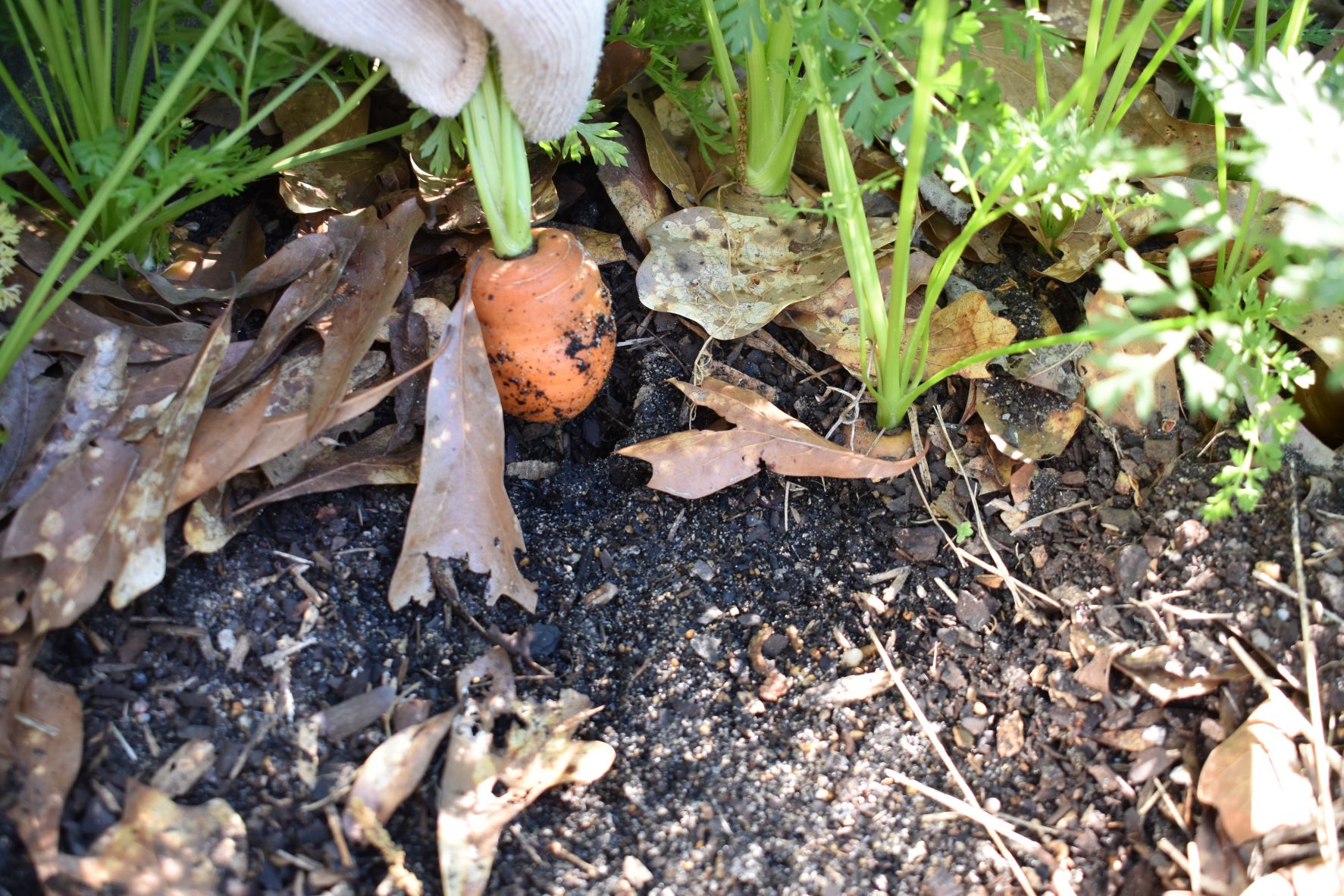 Harvested the last of the Parisienne carrots.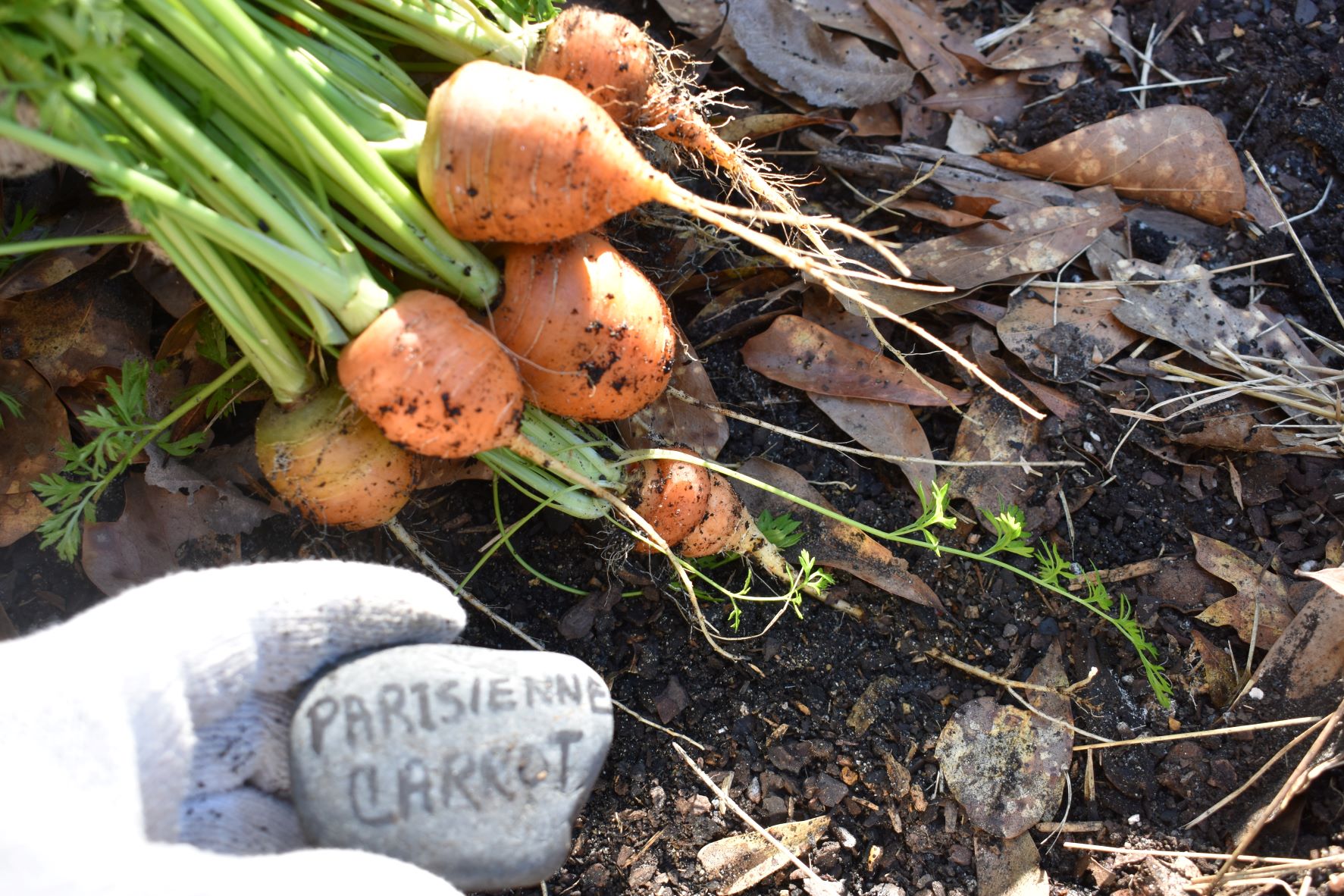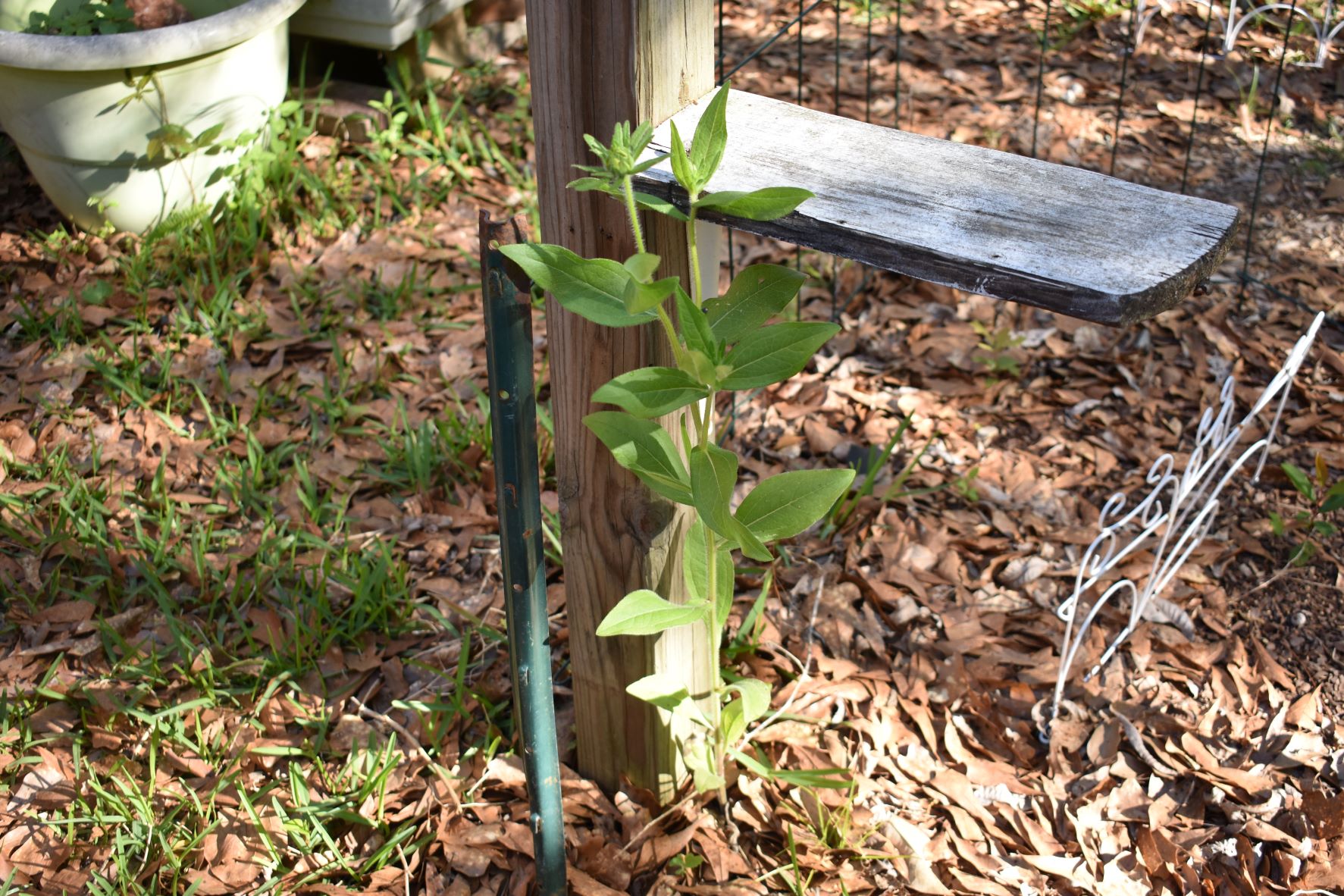 I am so excited to see this Blackeyed Susan that has emerged from under the soil. I so miss seeing them.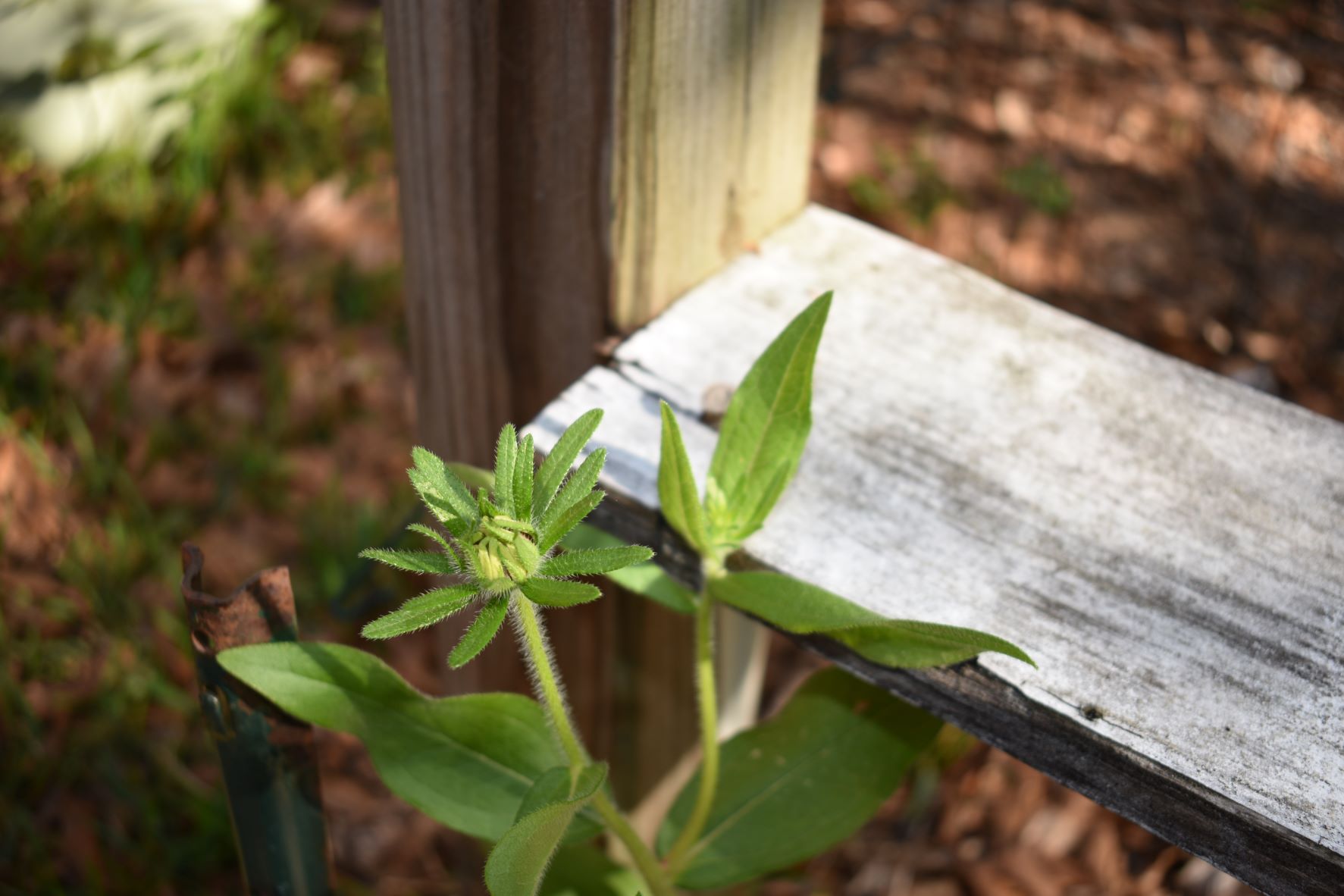 It will bloom soon. I hope they delay just a bit because it is possible to get a freeze in about three days. We all need fresh air and sunshine, warm or cold. It is good to walk around and notice nature and what is going to bloom or the surprise plants that the birds and critters plant for us.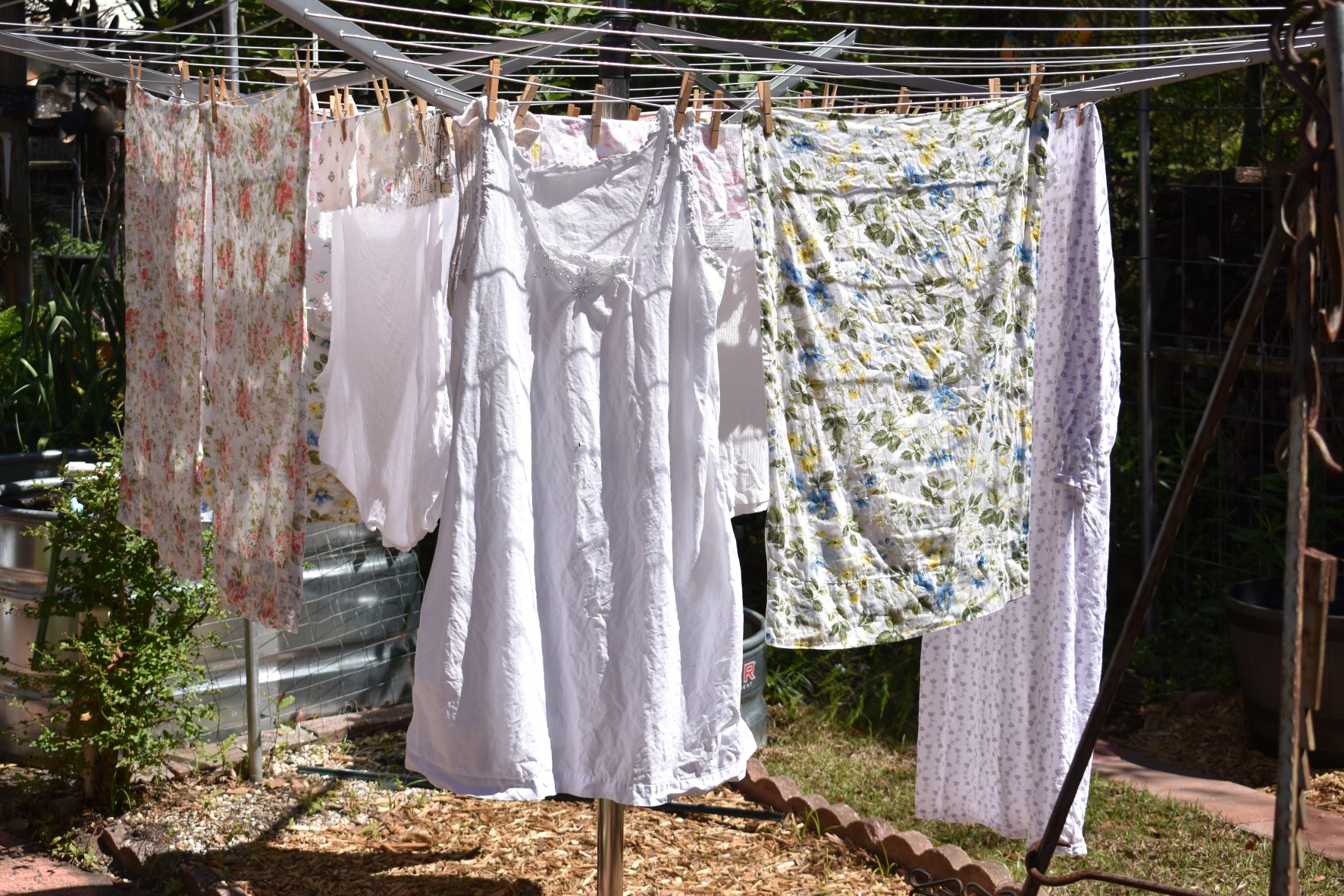 Yesterday was a beautiful day for hanging laundry so now it is all caught up and that is a good feeling.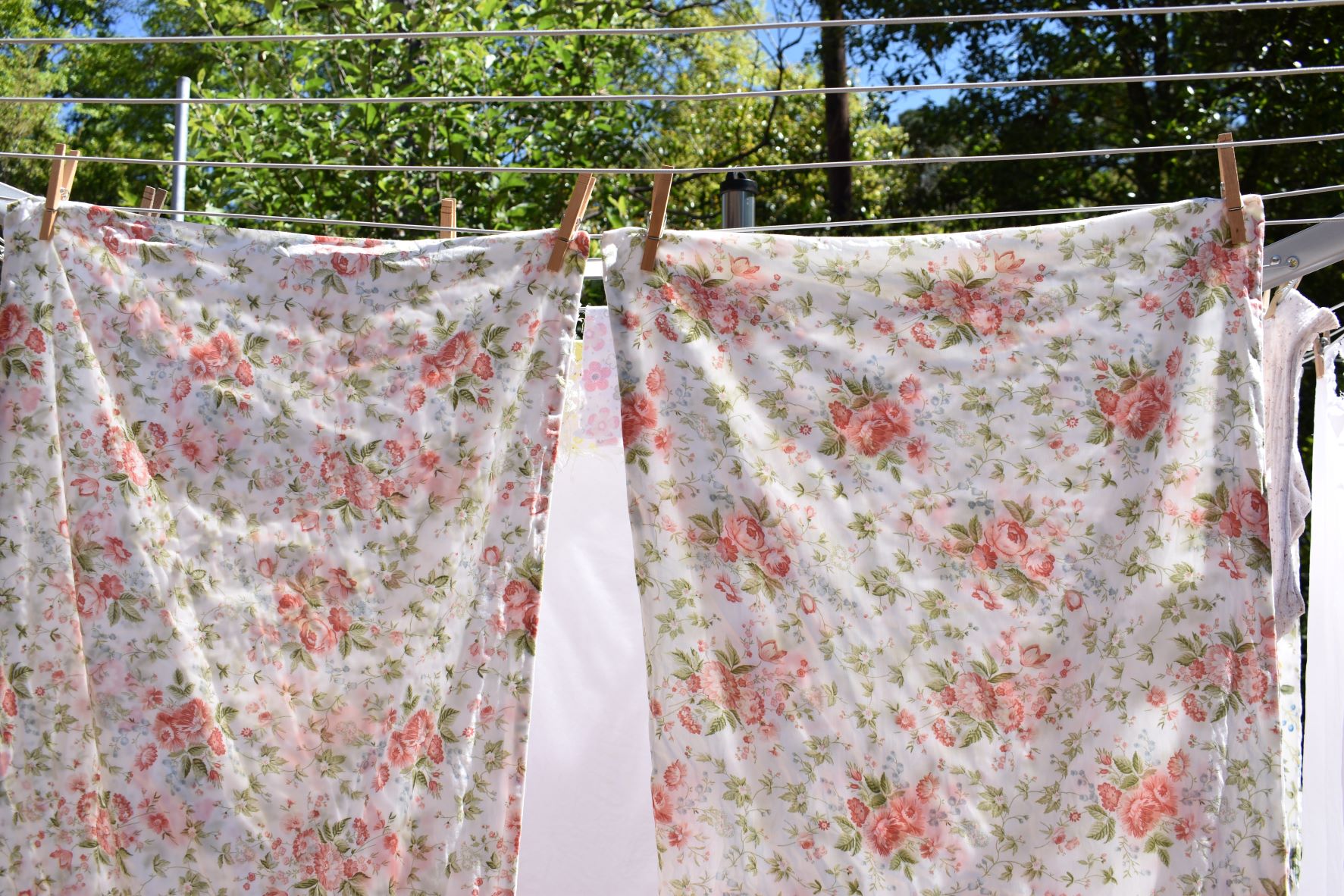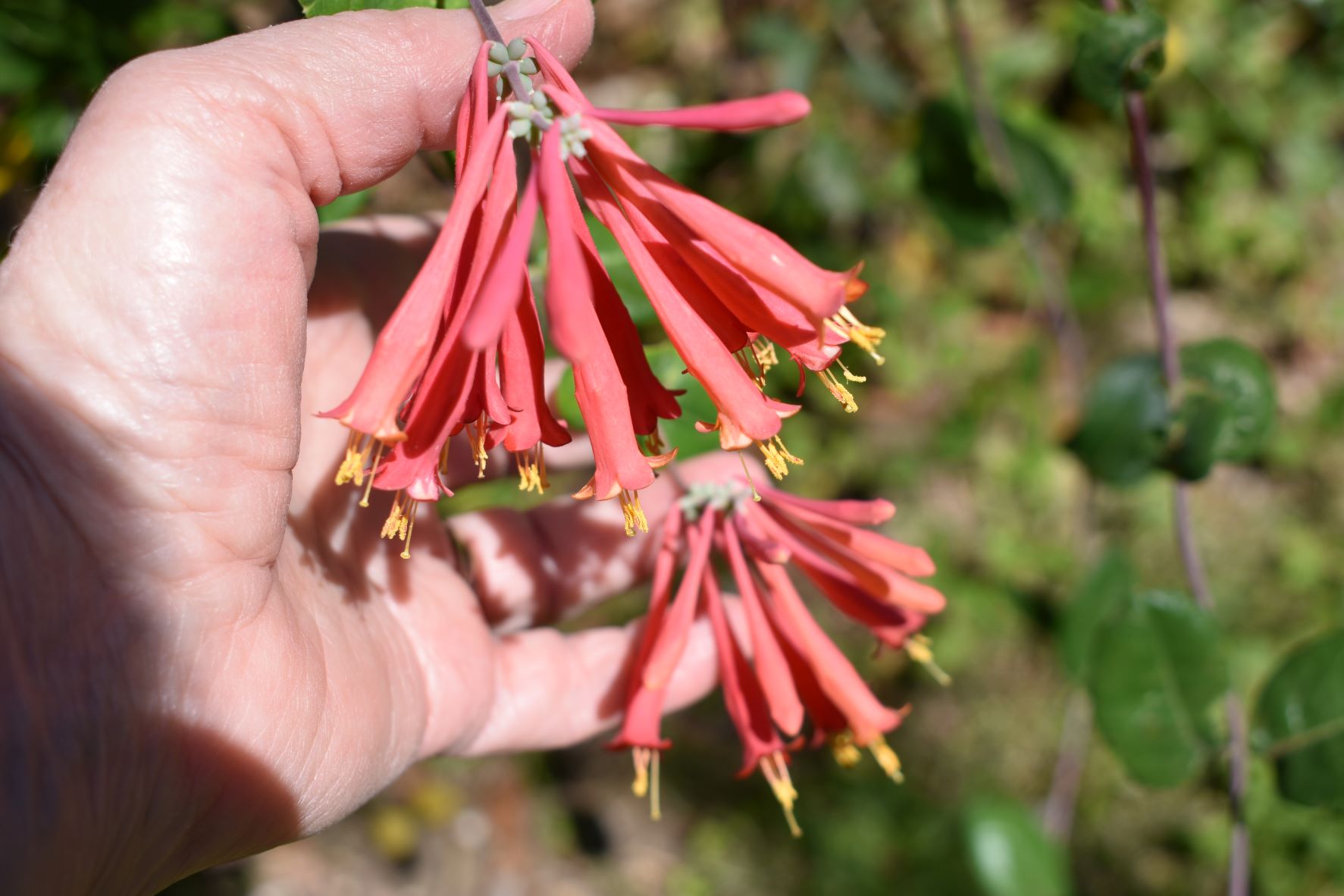 I noticed that the red honeysuckle is blooming.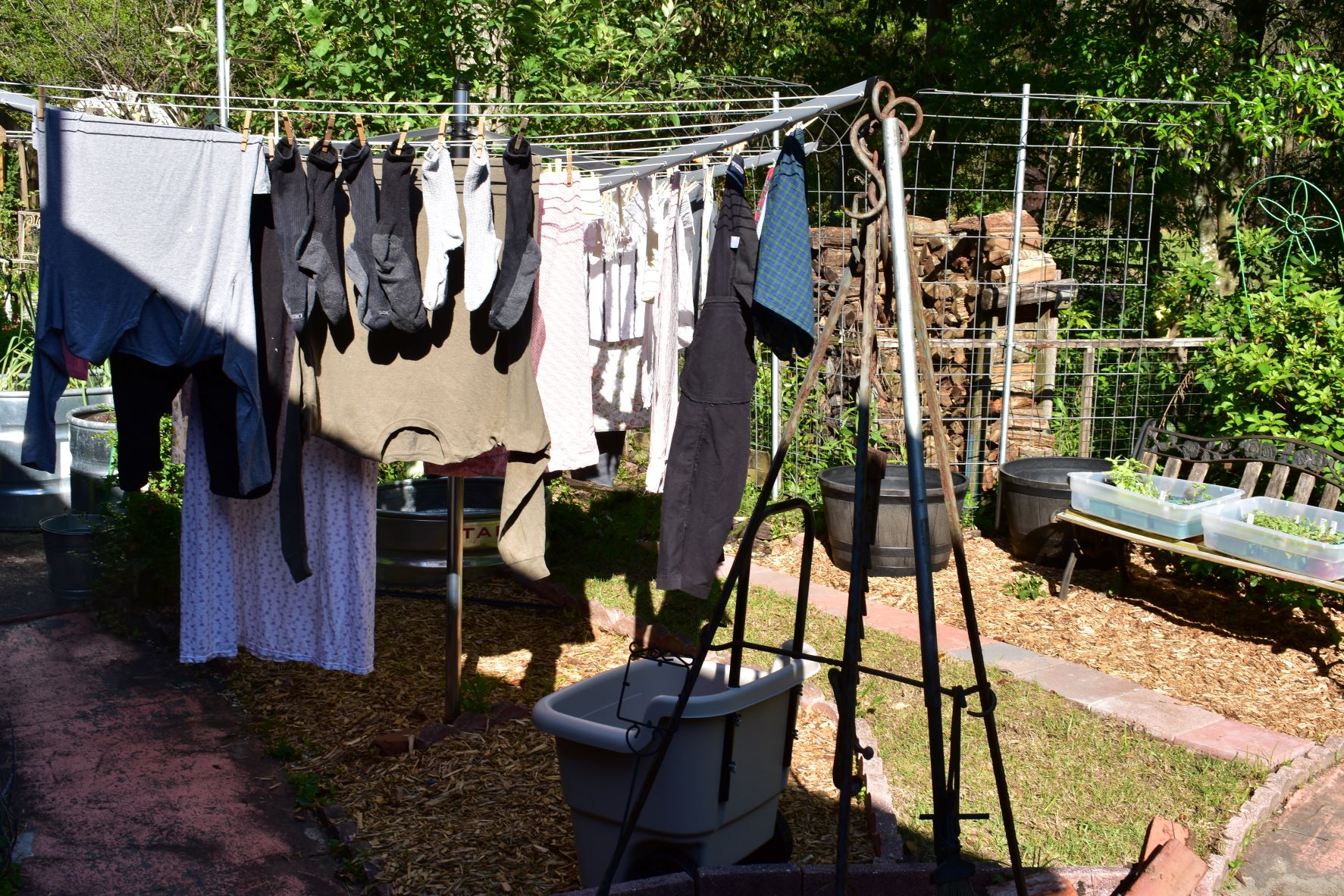 The darks and colors were the last of the wash.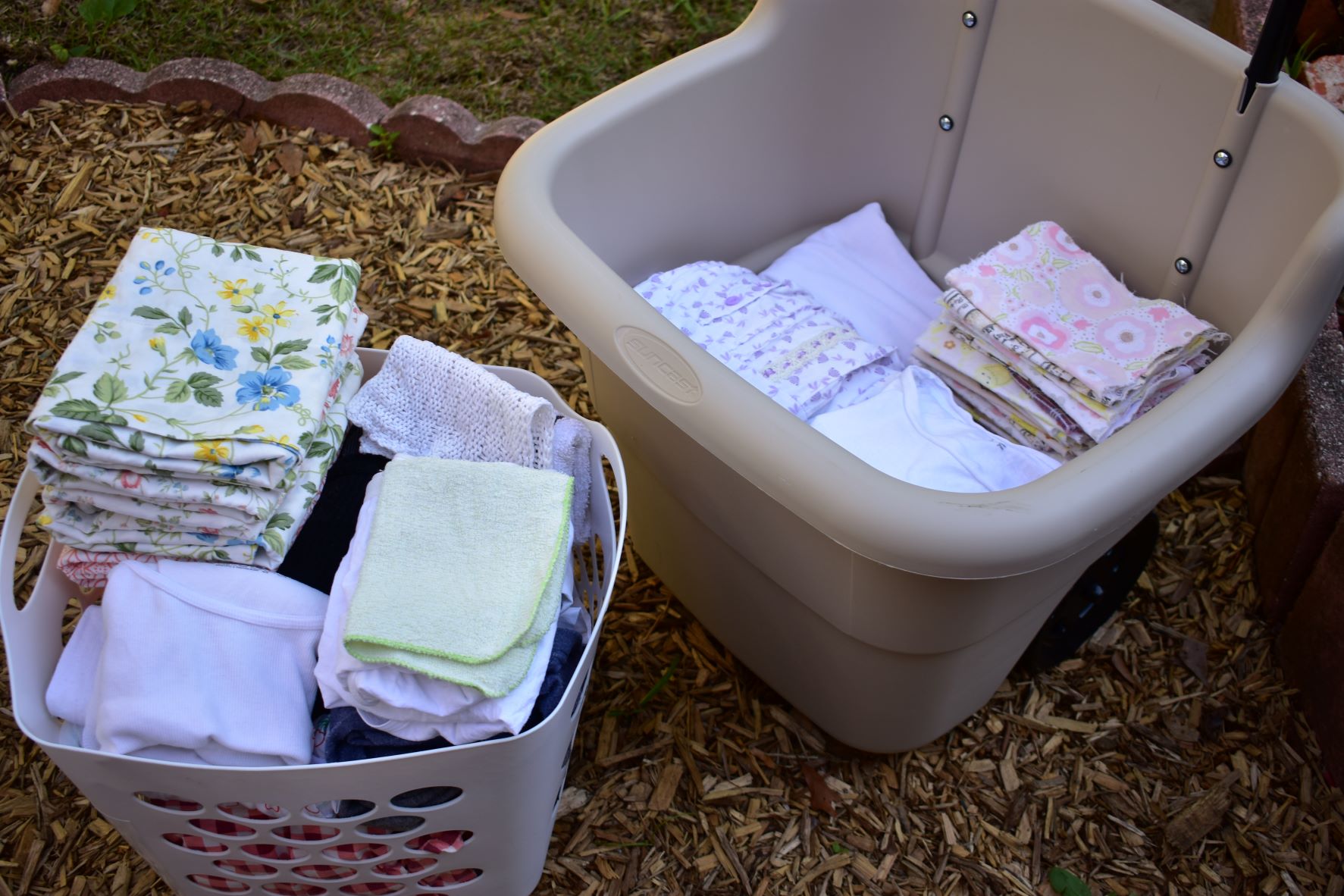 Since the weather was not too hot nor too cold I folded the laundry outside as I took it down. That always makes it nice to come in with folded laundry.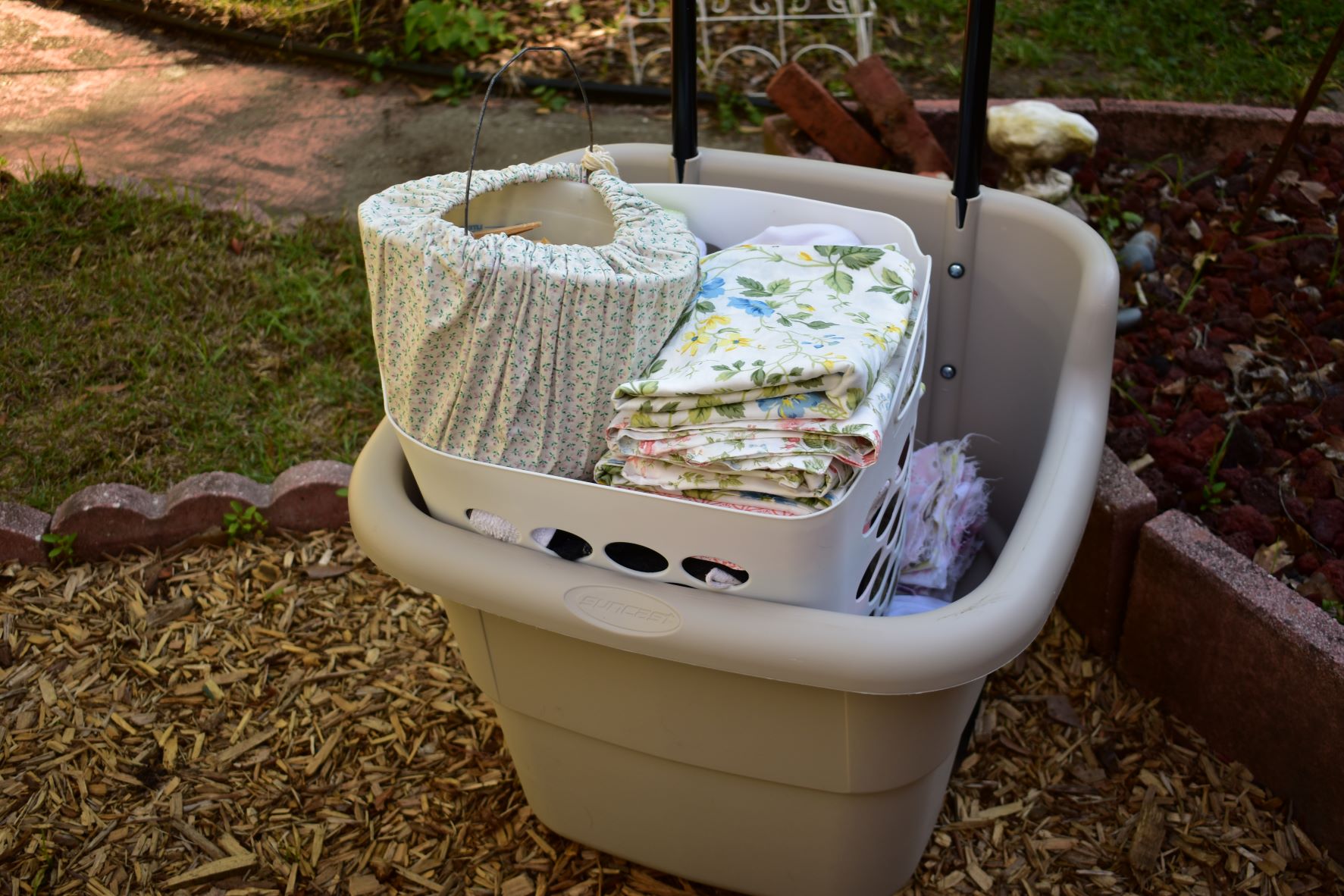 When it starts getting really hot weather, I will be out here before daylight hanging laundry and very unlikely I will be folding them outside. But for now, I will enjoy the nice days.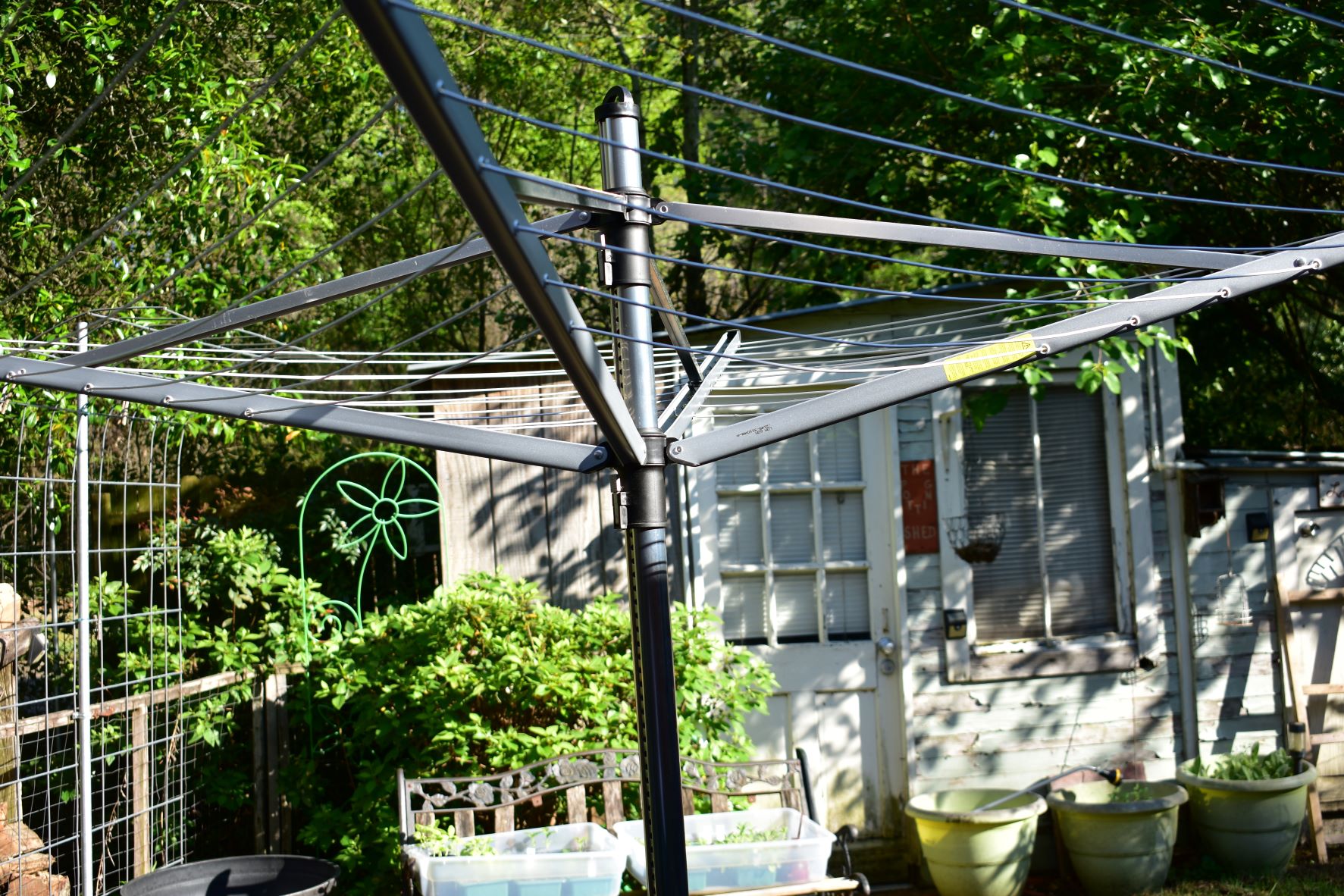 I am enjoying the new clothesline. I have never had an umbrella type and it holds so much more laundry that the other clothesline up by the Shabby cabby. I will still use that one for large rugs since it has two hanging bars across the top.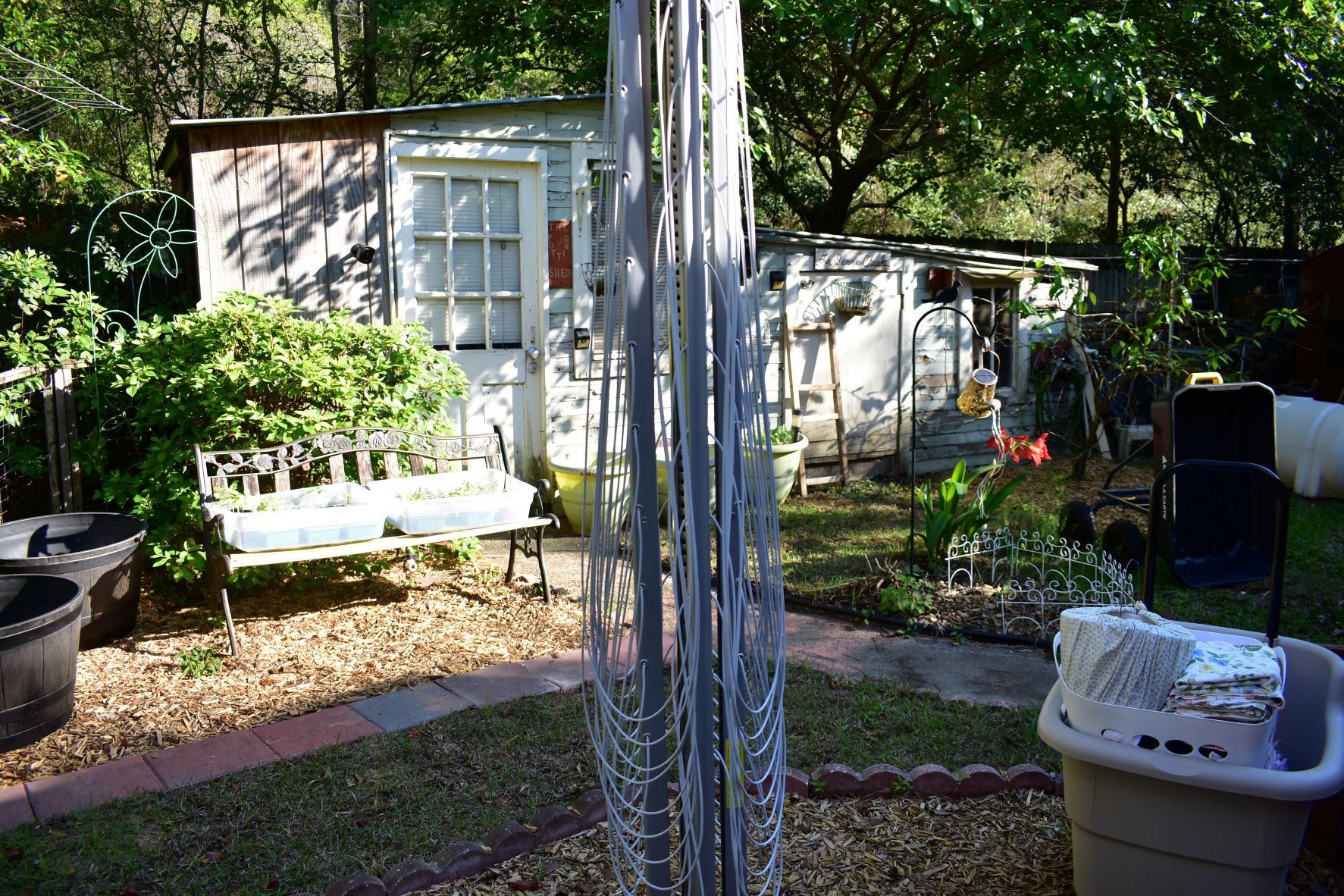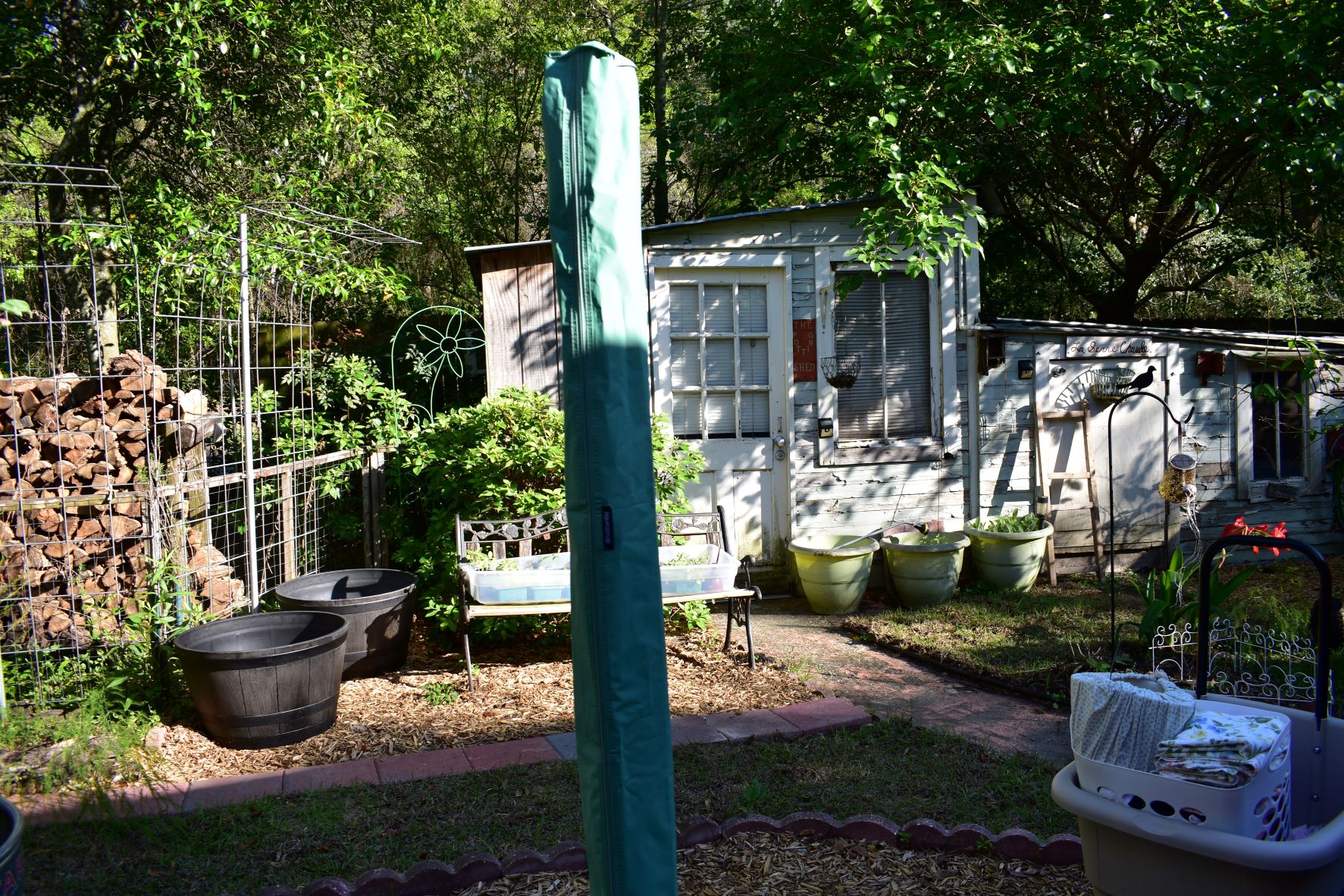 All tucked away. This protects the drying lines. This dryer does not cost anything to run and that is a good thing.
Each day cars come and go in front of our house and behind our house. The highways are full of people traveling. My happy place is home and using up every bit of the day to make our home functional and sensible.
We work and save money to get the items we need for our home. We buy tools to help us maintain what we have. To get out of debt we had to make a life change and change our patterns.
If we focus on what it takes to get out of debt and to stay out of debt then we know the things that we do need to buy. We buy the things that help us to not spend. Think about that for a bit.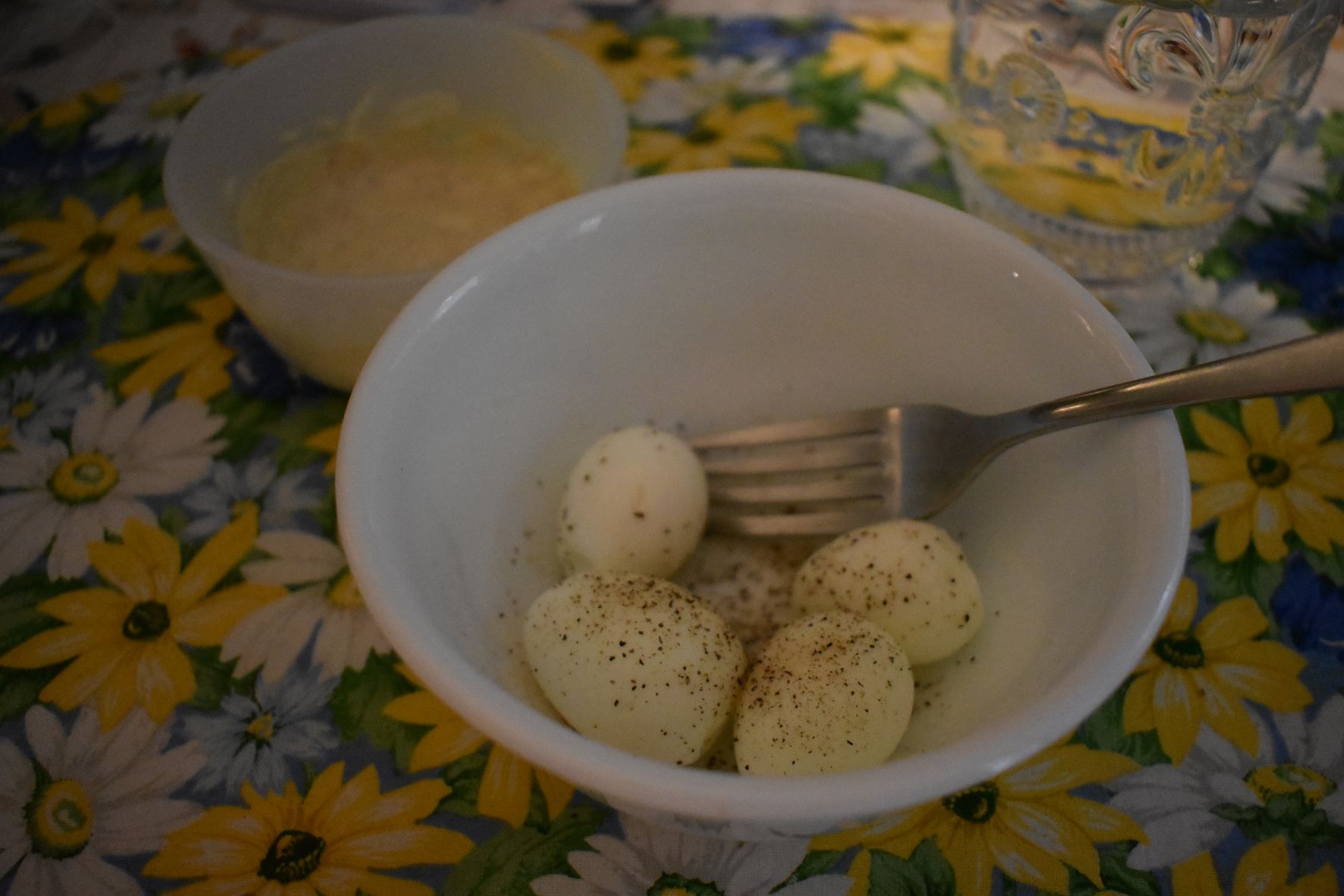 Light breakfast of quail eggs this morning. A little sauce of mustard and mayonnaise, salt and pepper, makes it taste like deviled eggs.
Charles helped me take the plants outside before he left for work this morning, I took care of the outside work early so I could get inside and get to work.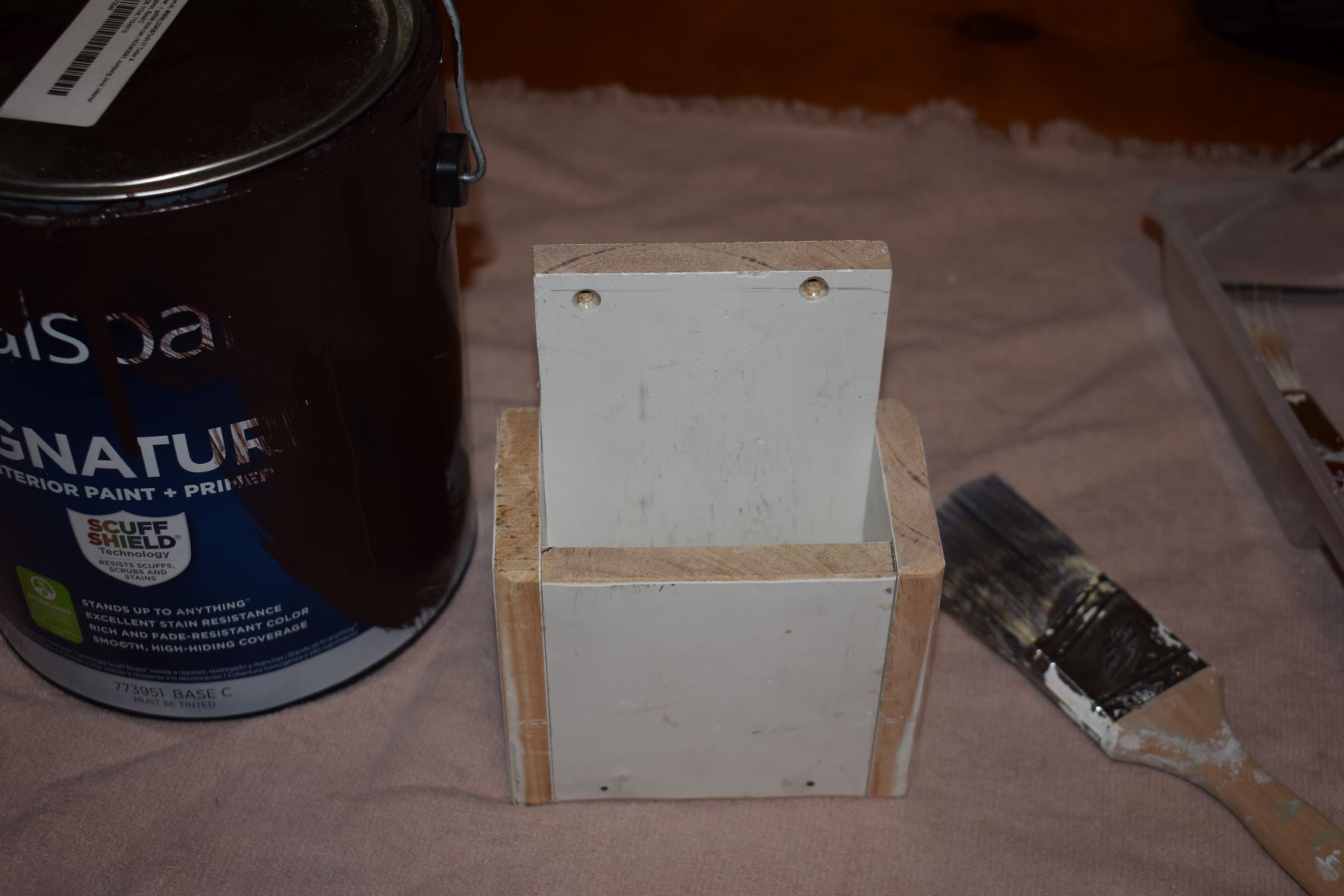 Now It is time to dig in with cleaning the house today, deep clean the bathroom and sorting once again and if I can, fit in a small painting project today (a phone holder). I will be so happy when I get back to my one room proper cleaning. That will mean the house is back in order.
I will hopefully be back tomorrow for peek week Saturday. So I will see you tomorrow. Grandma Donna