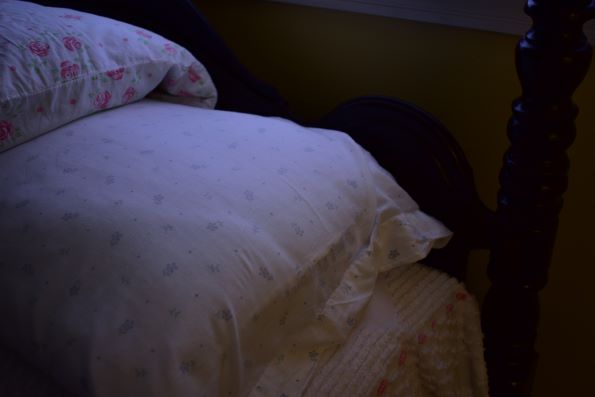 Each day is different, we have 24 hours to fit in all that needs to be done and get our needed sleep.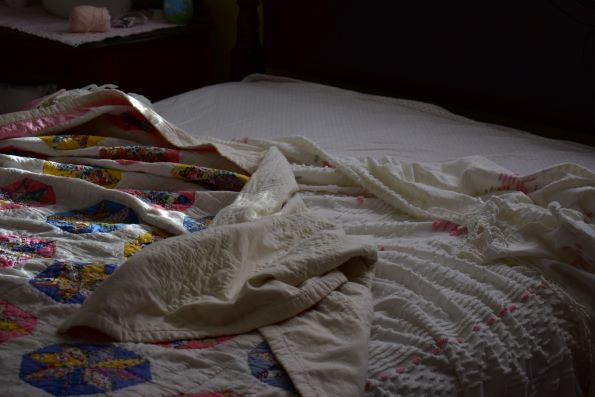 There are certain chores that are daily and some that are three times a week or twice a week or weekly. It helps if we get into a routine of some kind so we do not get overwhelmed with too much to do at one time.
This is our life, each of us should arrange our schedule where we are not rushed. Some laugh and say well that is not going to happen. But why not? We do not have to do what everyone else is doing.
If we take a room that is 12x12 and we are given a certain amount of items to go into that room but there are more items that will fit comfortably we must make a choice which items are useful and meaningful to us and what are not. If some of what is leftover is still useful and meaningful we still have to make a decision on which to leave off because we cannot fit it all in.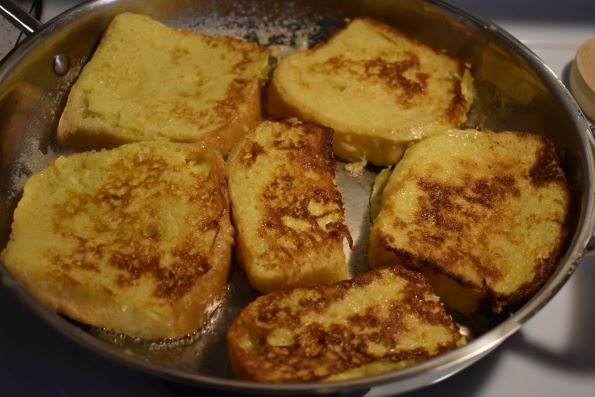 We have many things in our day that we have to do. We have to bathe and groom ourselves, eat and drink. We need proper sleep and we need to clean and straighten our home wherever we live. Some work and some do not but either way we have all these things to fit in.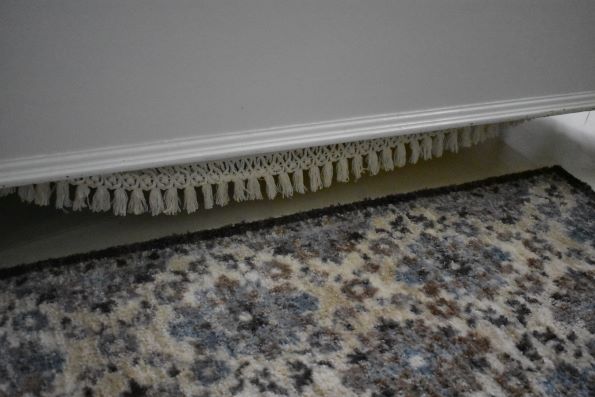 Dust will settle on top, under and around most anything. The longer we wait to remove the dust the more dust there is.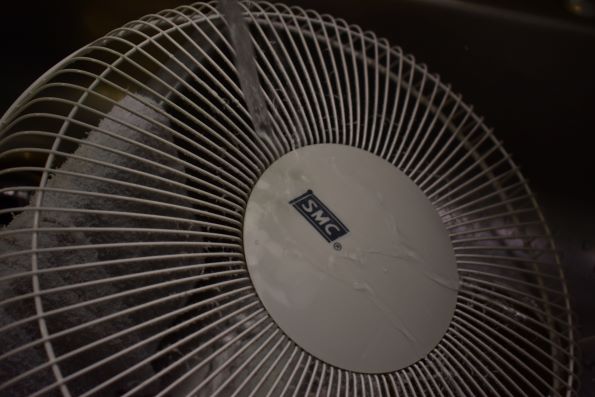 I am an expert at this one, the more dust there is the more things there are to clean such as this fan.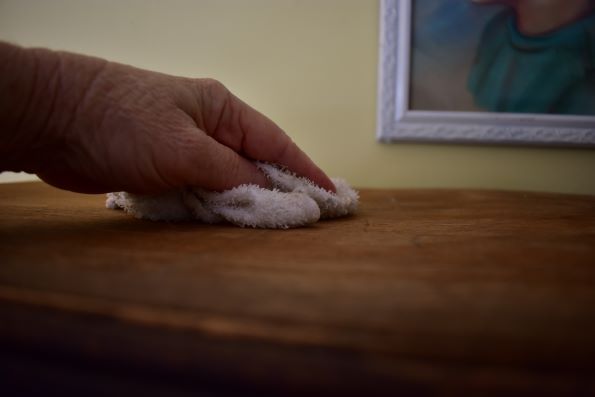 So I knew I had to find a way to stay on top of things. I came up with the One Room Proper plan.
I take one room each day other than the Sabbath and I clean one room proper. I clean that room from top to bottom and if there is something I have been putting off I try my best to get that done.
I take a step stool into that room and I wipe down the tops of the cabinets and such as the top of this rustic chifferobe.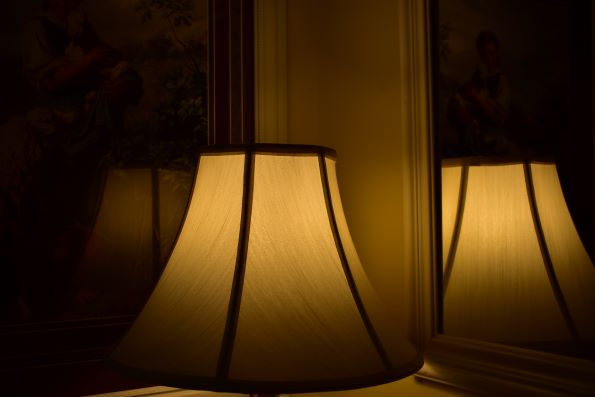 Remove and dust the lamp shades in that room and also dust the blinds. I had to take my blinds down and wash them because I was not doing the one room proper and my blinds were too dusty to dust. So I got caught up washing blinds one week so now they dust much better.
Also dust before you vacuum. I like to dust with a dampened cloth so there is not as much. Some things I go over with a feather duster. But go that extra step if something needs to be cleaned further.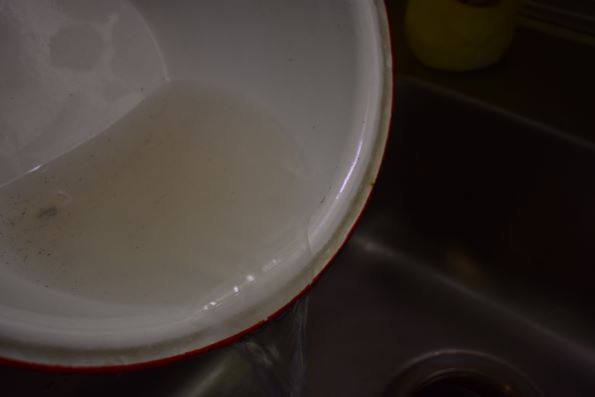 I always take a bowl of slightly soapy water into the room I am cleaning and I always come out with dirty water because those dust fairies like to come out each day and evening when we are not looking and sprinkle it all over the house.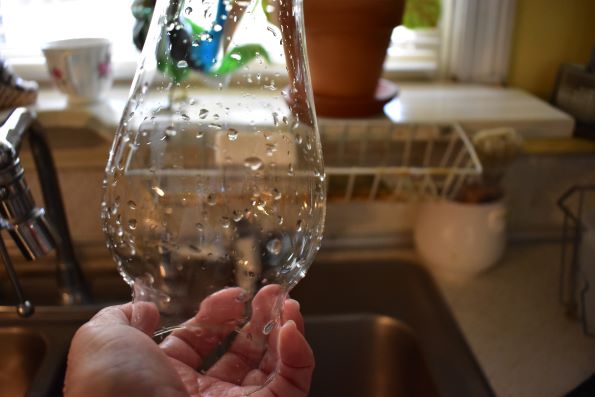 I have tried many ways to keep the dust off the oil lamp globes but simply removing them and washing them when I am dusting the room is the best way to stay on top of that situation. Clean it before it gets dirty.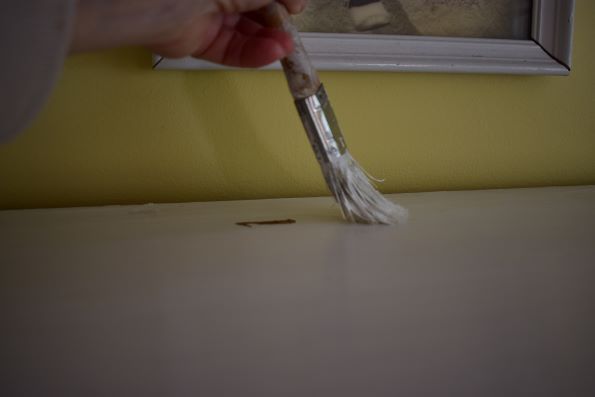 I am finally to a point now by using this method that I do touch up painting when I am in the room. Each week there seems to be less extras to do in the rooms.
When I clean a room, one room proper, I wipe down everything and then vacuum and mop. This helps my back so I am not trying to mop the entire house.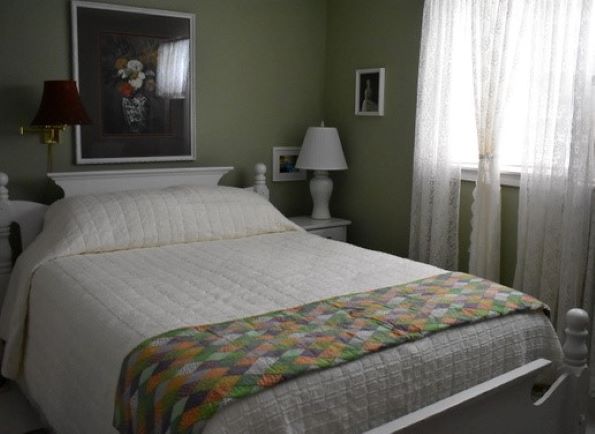 Guest rooms do not take much time when doing one room proper each day.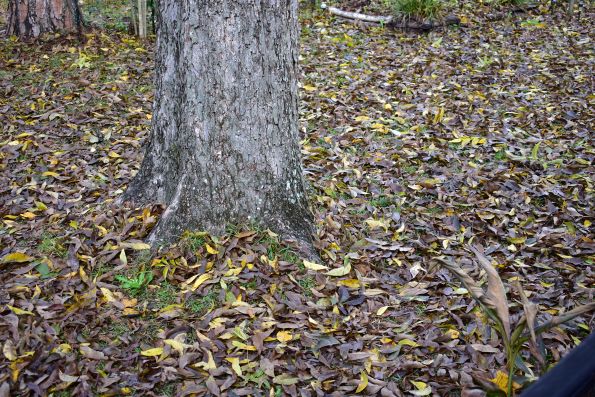 There is always something extra to do even when we have nipped most of the extras. It is raining leaves now.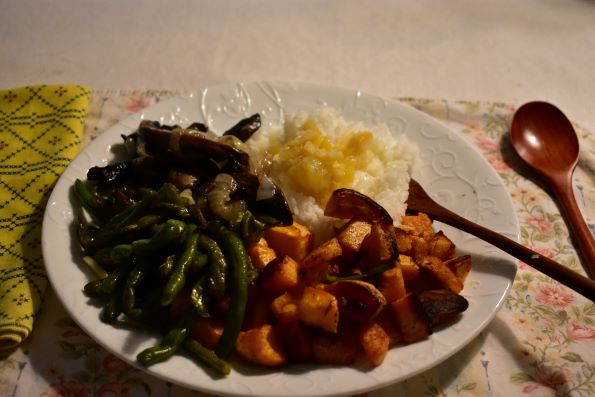 I try to do the "one room proper" early in the day because there are the other things to do such as cooking and laundry and dishes.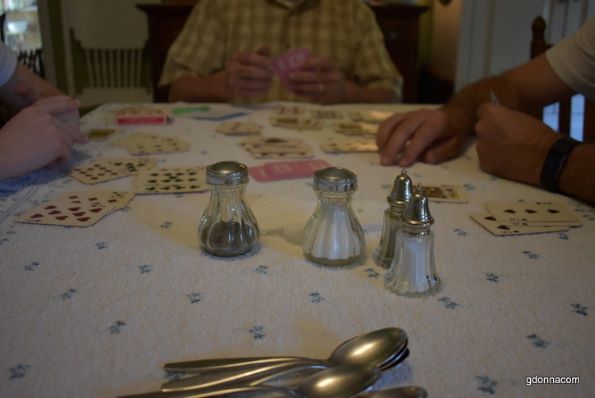 We do not want our lives to be so full that there is not time for relaxation and visiting with loved ones. So it is important to find what works for each of us. Experiment what works for you to fit into your space comfortably where you are not overwhelmed.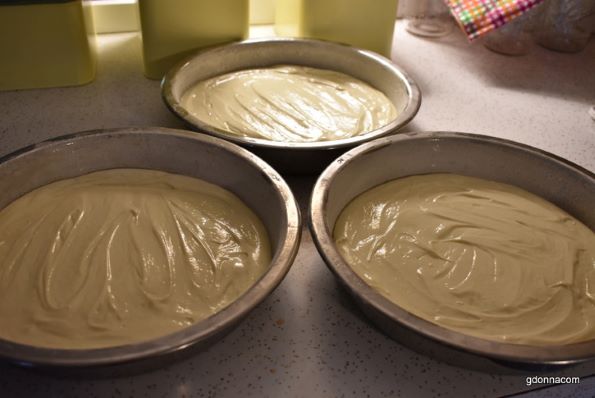 Once again we are in the Holiday season. Be safe, slow down and enjoy each day.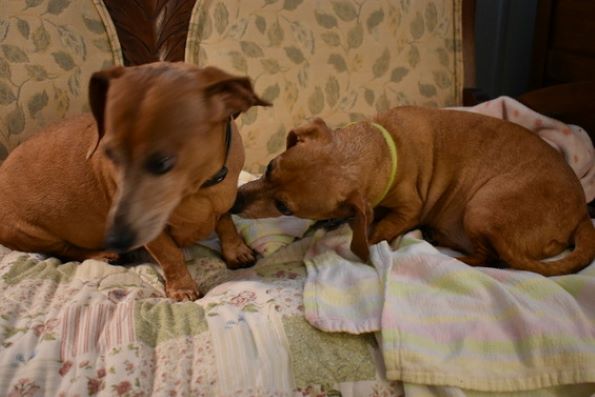 Katherine's brother Frank (on left) is coming to visit her this week. I don't dare tell her or she will be looking out the window constantly and worrying about when he is going to get here.
Some people are not all about home and only come and go all day long. I feel they are missing out on something wonderful.
I hope something in this post helps you today. Grandma Donna