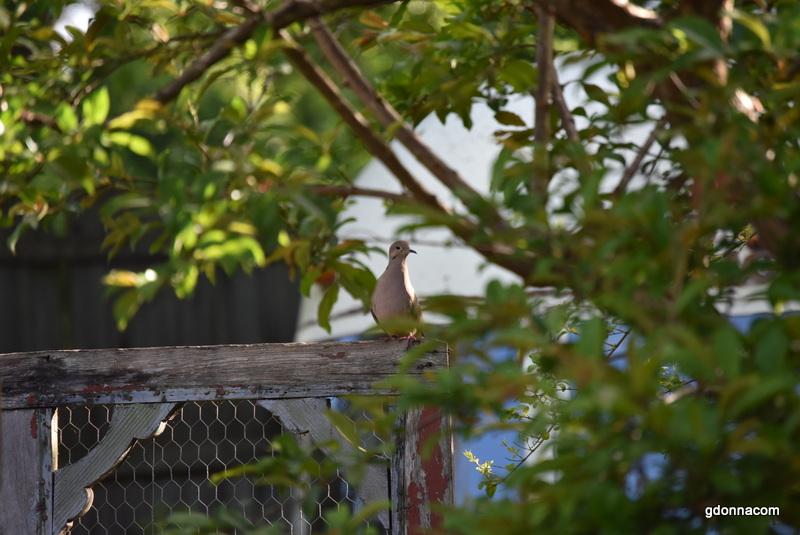 Spring is such a beautiful time. We are enjoying our yard and frequent visitors and residents. After being indoors during winter we just want to hang outdoors all the time.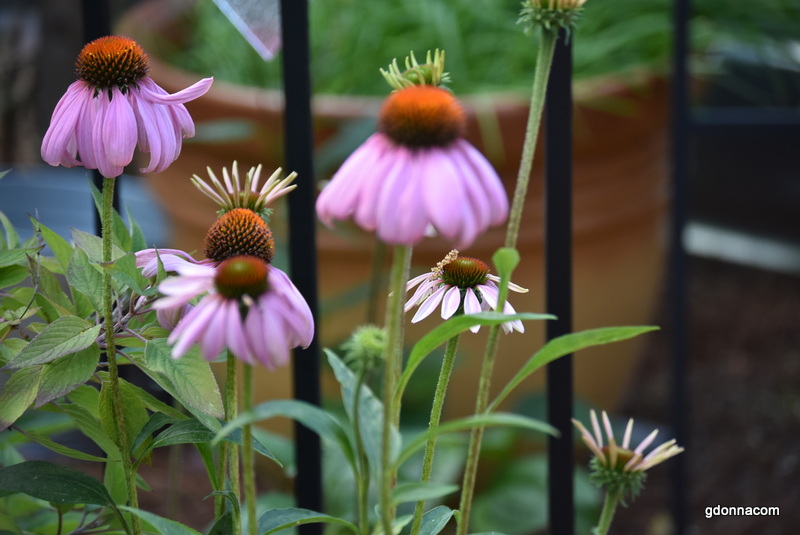 I mentioned one time before that a man in our town was torn with grief after the loss of his wife. He then started growing Camellias for therapy and found beauty and interest in the Camellias. He began grafting and expanding his garden and it became a good kind of addiction. Distraction can be a very good thing for us and in today's world especially. These are not Camellias, they are Coneflowers, one of my favorite flowers/herbs.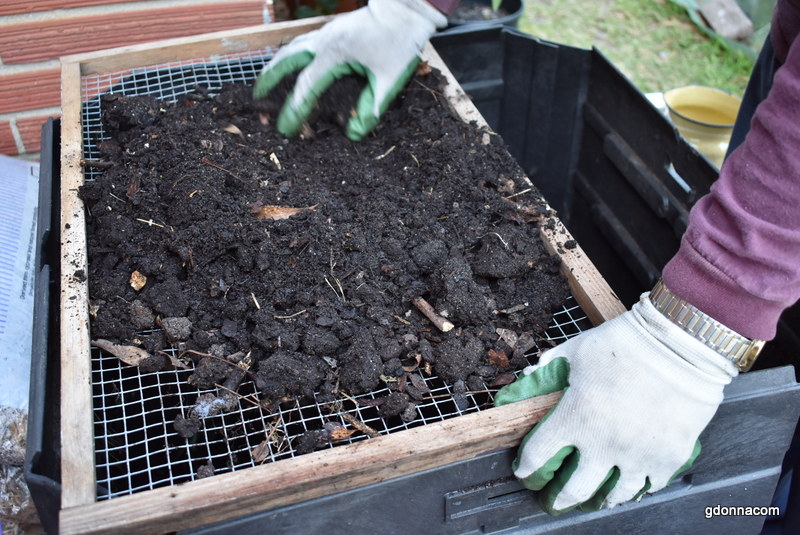 We have many interest, it takes us away from the things in life that make us tense and drains our energy. Now we are tired in a different way. We are trying to be more sustainable so to help us to do this, we grow vegetables and make dirt. Here we are sifting dirt from our compost bin.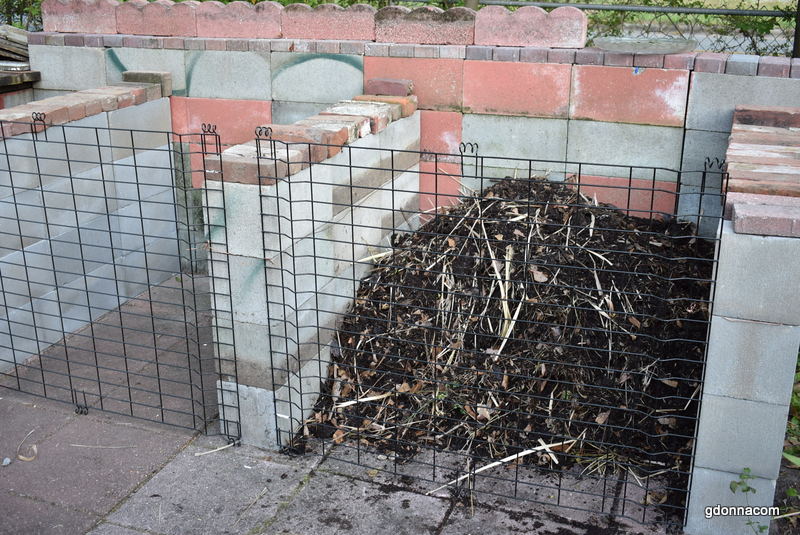 We have had many different compost bins but they all eventually needed replacing so we made a new one that hopefully will last us. The area to the right is the working bin where we add our vegetable scraps, our grass clippings, leaves and such as that. The dirt on top is some compost we had left that was not quite finished and under it are leaves, this winters lemon grass after the leaves froze and died and when I prune and rake it all goes in the compost. When this working pile gets full then we move it to the other side and let it rest until is is finished dirt.
Then we put it through the wire screen to filter out the sticks and things that did not compost.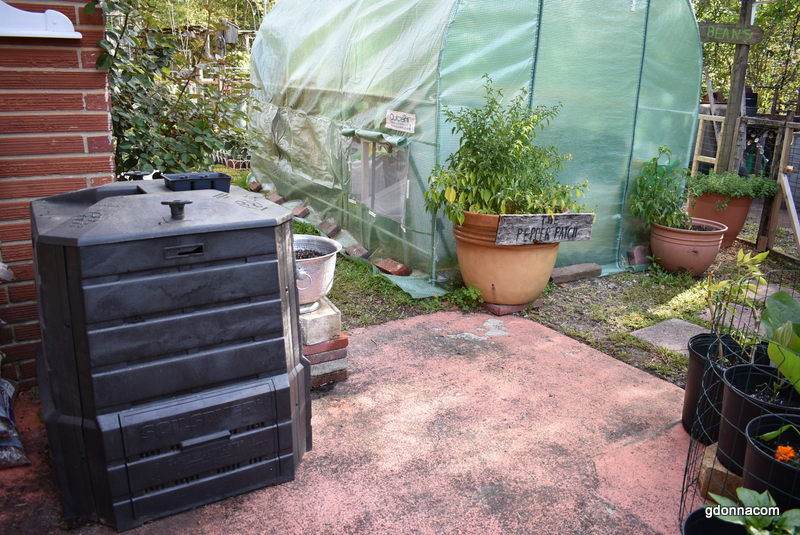 This was our working compost but now we use it to hold the finished compost that has been strained.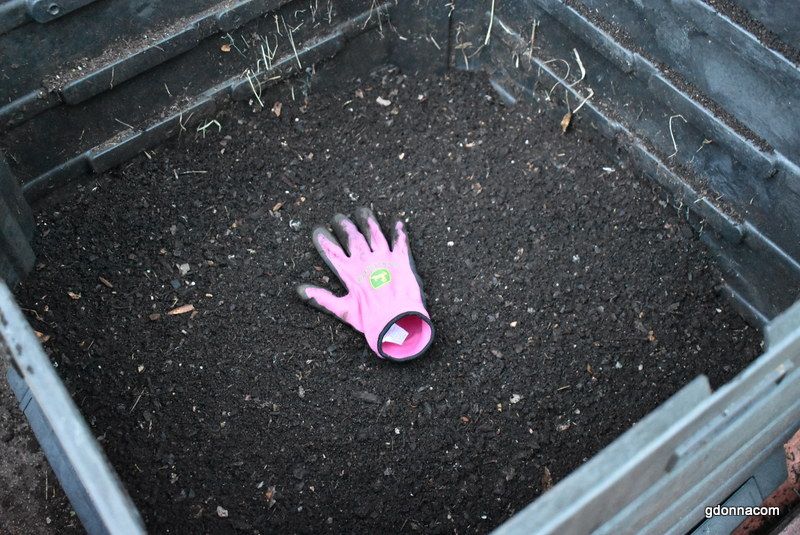 I put my glove on top to show you the size and that it is about half full and that is after using much of it to fill our garden pots and top off our soil. This will keep us from having to purchase soil. We still had to purchase soil this year since we increased what we are growing to fill the cattle tanks. We kept this to use to top off the soil this summer to add nutrients.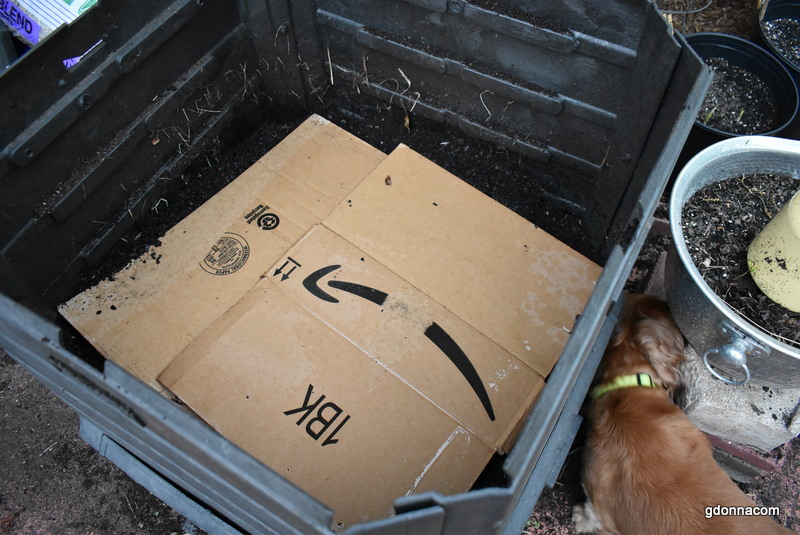 We add moist cardboard to the top because worms like to eat on cardboard and I also add a small amount of kitchen scraps to keep the insects and worms and such alive and keep them in this dirt. I also add rain water to it occasionally.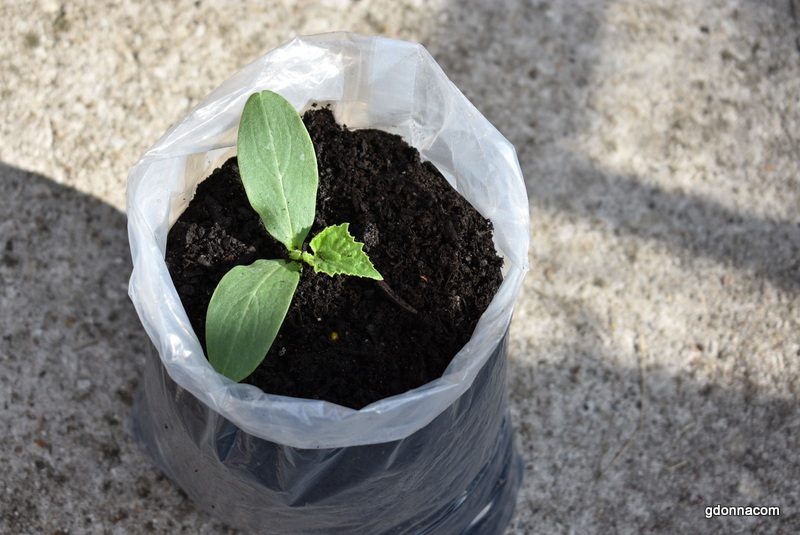 This is a cheerio bag from inside the cheerio box I have planted a cucumber plant in to experiment how we can use most anything to plant vegetables in. I cut small slits in the bottom of the bag.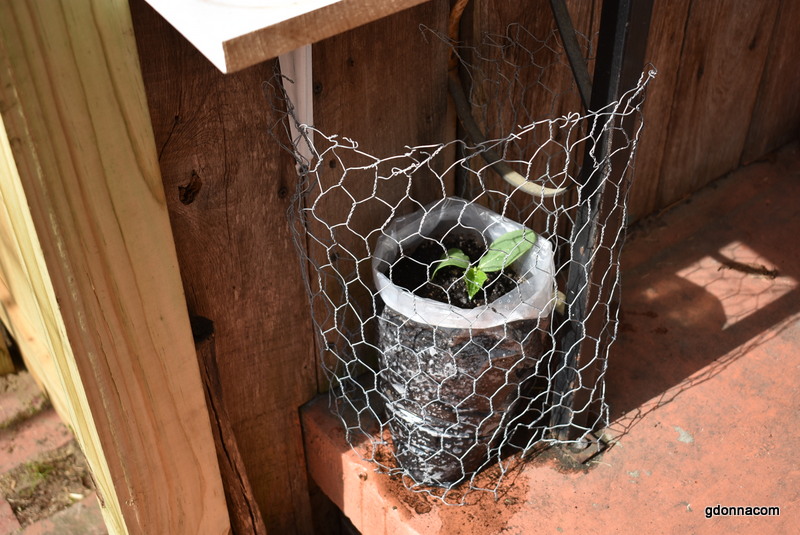 I placed it on the back porch to see if I can get it to grow up a iron brace.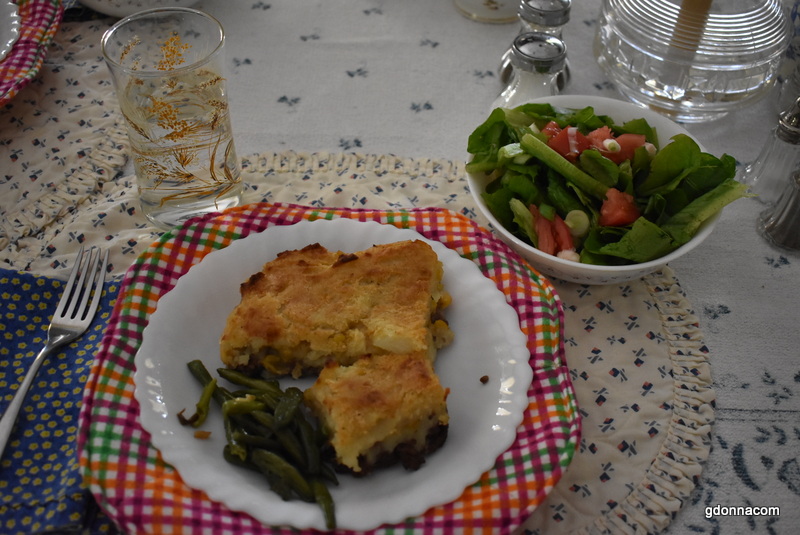 I am trying to find balance inside and outside the house. We are slowing down now after a push to get the trellises up and the seeds planted and watering and such. We did get pretty tired and I had to just stop and rest for a few days.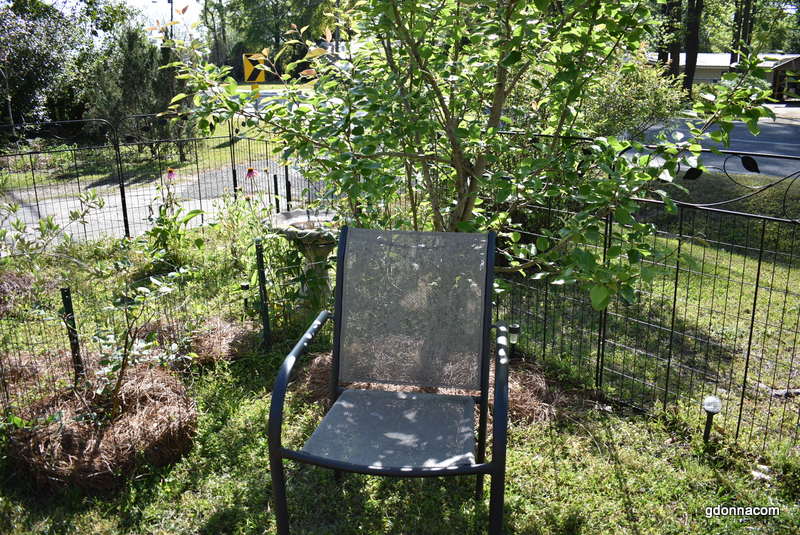 I have chairs all around the front and back yard. This chair is beside one of the pear trees and in the afternoon it is a nice place to take a break.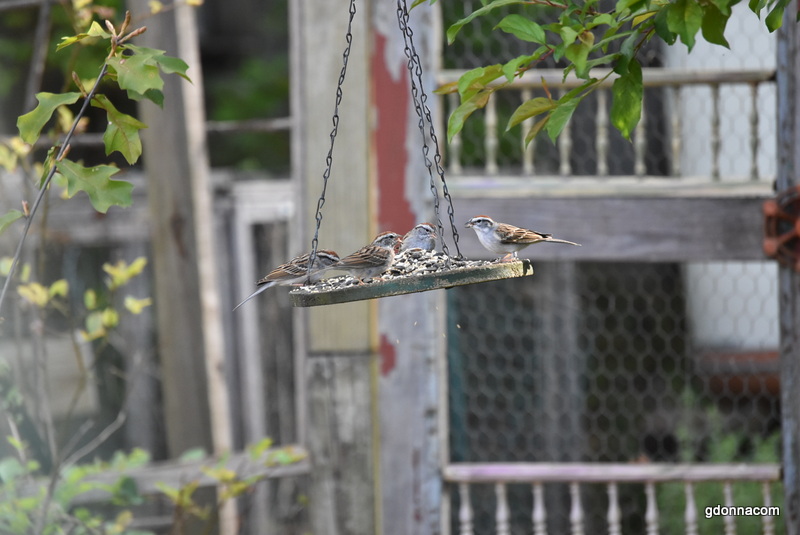 The chairs I put by the back of the house by the mint we can sit most anytime and watch the birds come to the feeders.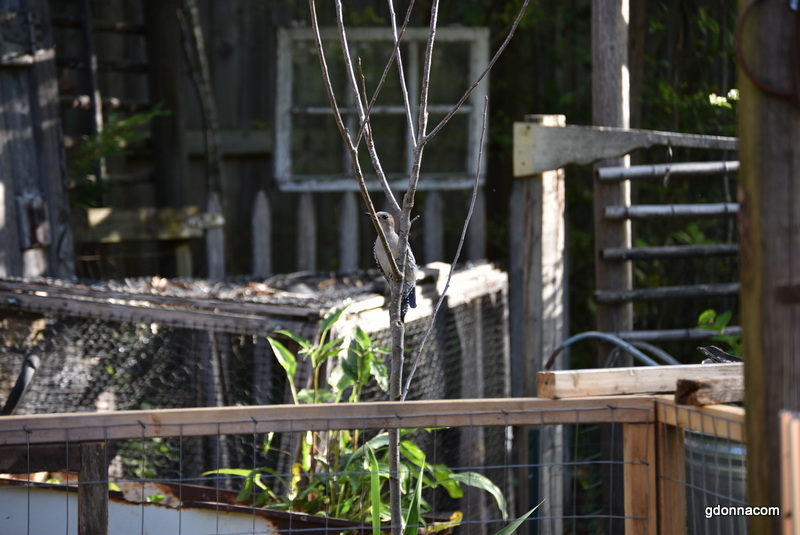 Some of them are curious of what we are doing watching them. They stalk Charles because he is the main one that puts out feed for them.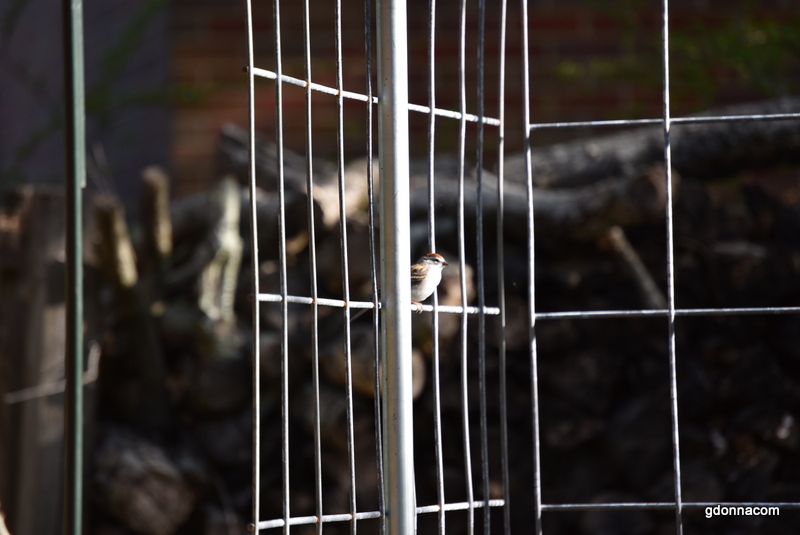 The wood pile behind this trellis we were going to use for lasagna gardening and place them down in some areas to increase our in ground beds. But this is in our wildlife area that we leave for the wildlife to come without fear we are going to chase them away.
The other morning one of the Chipmunks came out of the woodpile and called out it's family of a wife and two young children for Charles to see. He thanked him for showing him the family but put us in a dilemma of using that wood for our purpose.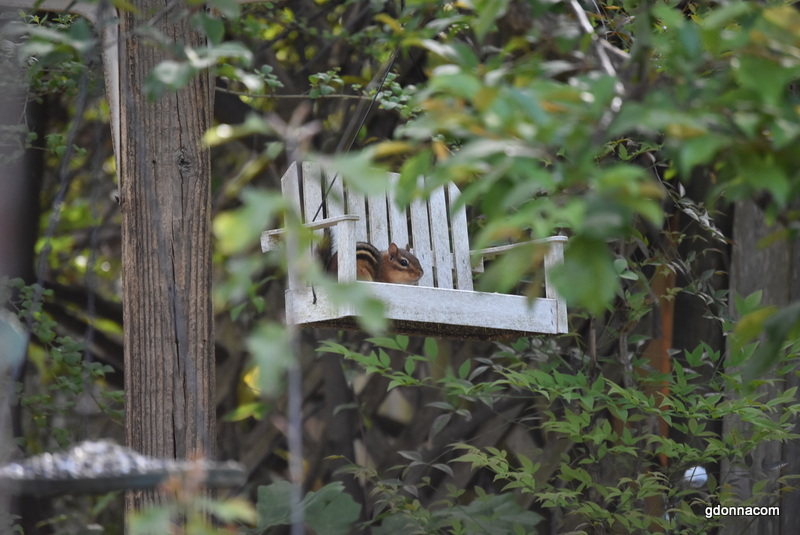 This is the same Chipmunk family that likes to eat the bird seed and some of our vegetables. They cleaned out all of the sweet potato vines last year so we have them in wire this year.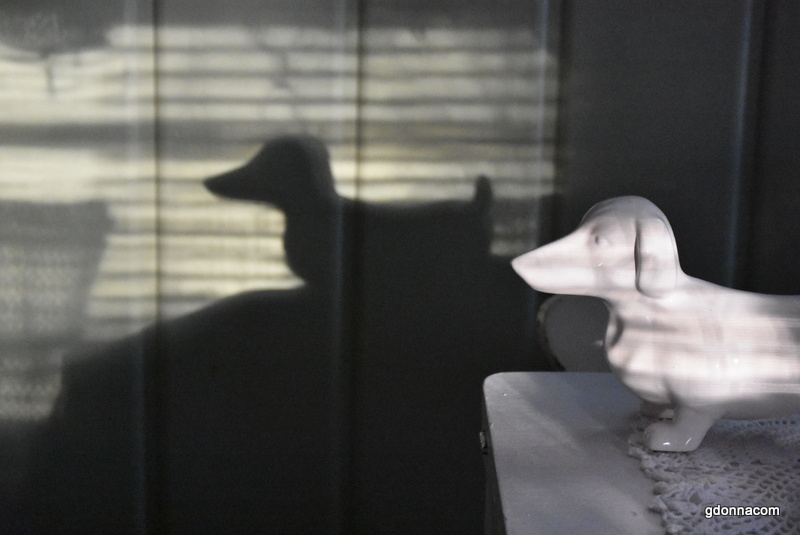 There has been a lot of things I could worry about, people we know that have been very sick, a friend that had a very bad fall, several people that have cancer, a death of a neighbor, always horrible things in the news and awful politics. But I cannot change any of this other than through prayer.
I live with a lot of issues myself, enough that I could just give it all up and live in a permanent pity party but I choose to fight through it. I have learned that if I just keep things interesting to keep my thoughts off of myself I do better.
I could make it easier on myself but it is better to keep moving and I might as well make it whimsical and interesting. I truly do believe this has helped my health and if I did not push myself I would be less mobile.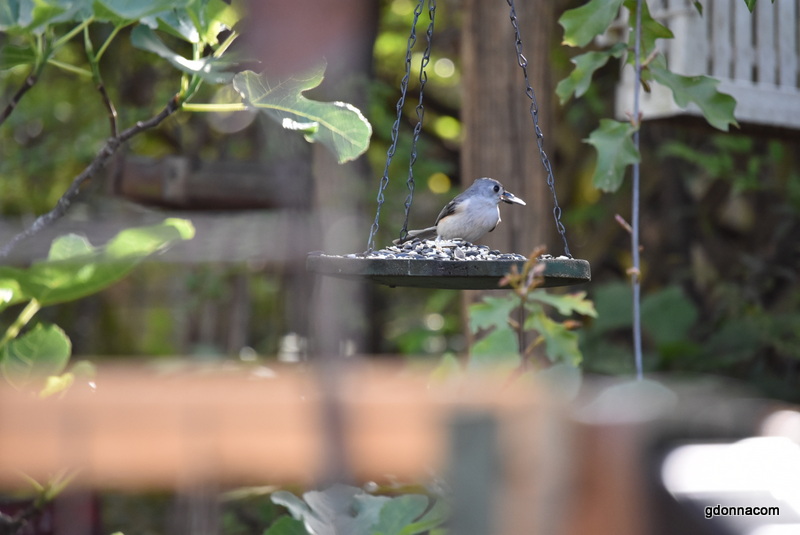 When my mother lived with us due to her health declining I would bring her out on our patio so she could get sunshine and enjoy being outdoors. I would crawl around in the dirt planting monkey grass to outline paths and I planted flowers because she loved flowers. She was interested in watching what I was doing. I would sometimes bring her a garden pot for her to pick the winter leaves out and I could tell it made her feel better for awhile.
We put out bird feeders because she loved to watch birds. This made her happy, even in her decline she still needed to be happy and distracted, we all do.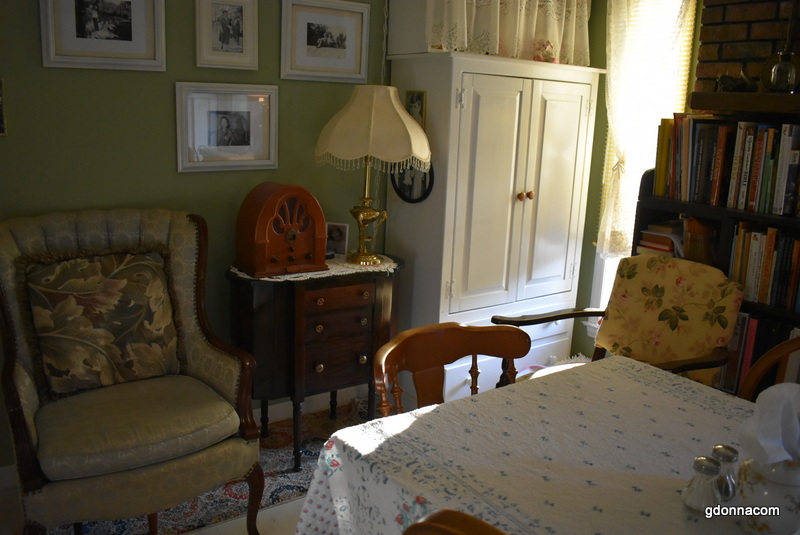 I pulled up the winter rugs this week and moved the buffet into the other room and made a sitting area in the front room to sit and listen to the radio or read. In the summer the sun comes in this room in the afternoon.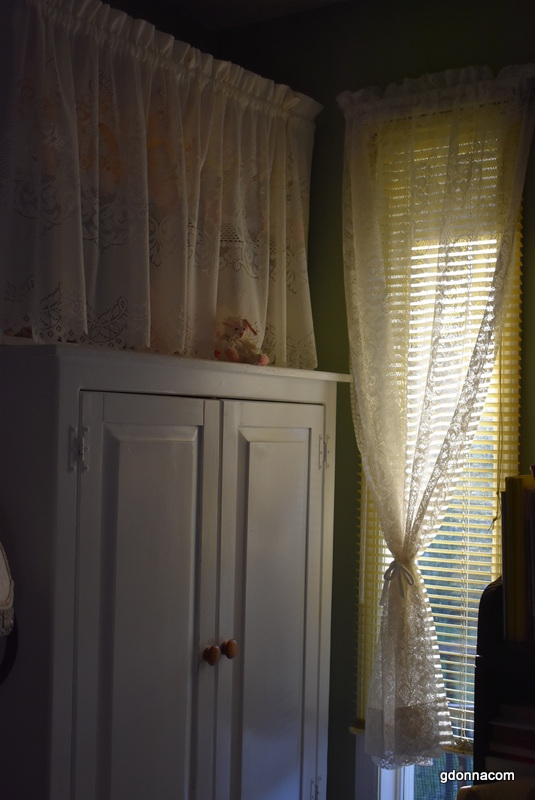 I have been washing curtains and it is getting time to pull the screens off and wash the windows but not until the pollen has decreased.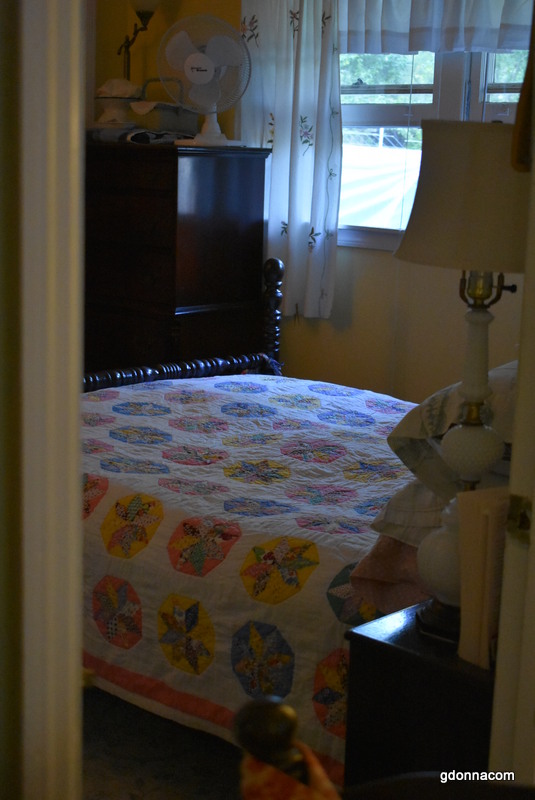 It will soon be time to remove the quilt and change to the summer chenille spread. There are seasonal changes and I like that my mother would change the spreads and the curtains in the spring. As soon as I get my curtains sewn I will start changing my curtains as well. I have intended to do this for a long time because I miss this tradition that we had in our home when I was a child.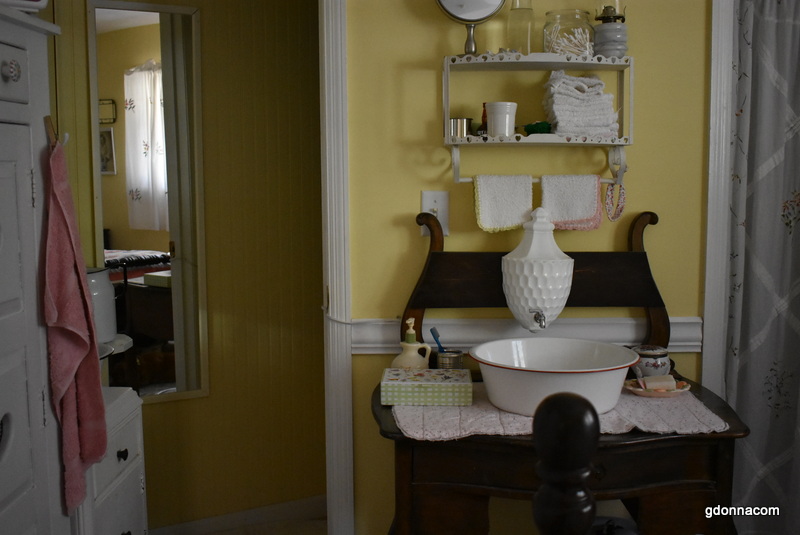 We have settled into our new bedroom now. We have been in this room for 8 months and made some adjustments along the way. Our lavabo's work very well for running water. Washing our face and hands and brushing our teeth.
It is all in what we get use to doing, it is easy to ease back to the comfort of today's time with such things as they are convenient but that comes with a price.
We are trying to break these habits and get more disciplined. We don't have to do this but it just feels right and so we do this.
Just thought I would give a update on what is going on here at our home this week.
Here is a link to the move to this bedroom. The apartment has changed since I posted this. We removed the little kitchen area because we thought it through a little better. We purchased a beautiful antique iron bed and make a few other changes.
http://gdonna.com/living-like-the-past/the-apartment/
Grandma Donna