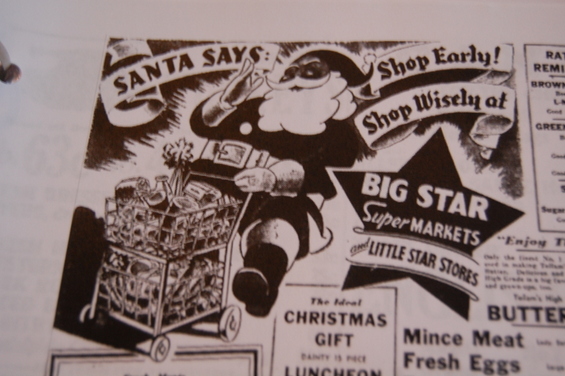 Merry Christmas Everyone!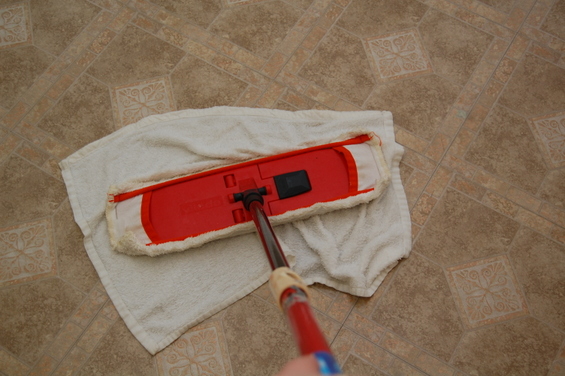 There is a lot to do now that it is two days before Christmas. Yesterday I moved the dinning room table and chairs out and gave the floor a good scrubbing.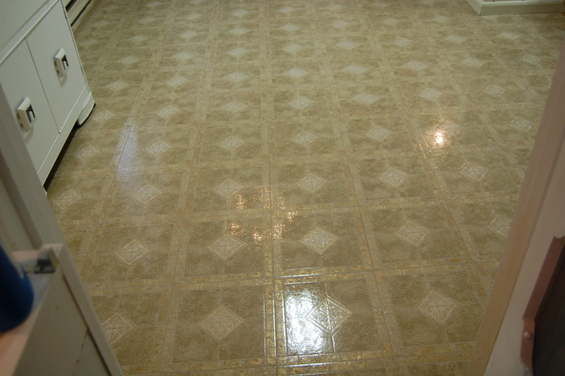 I put on a coat of wax to make it shine...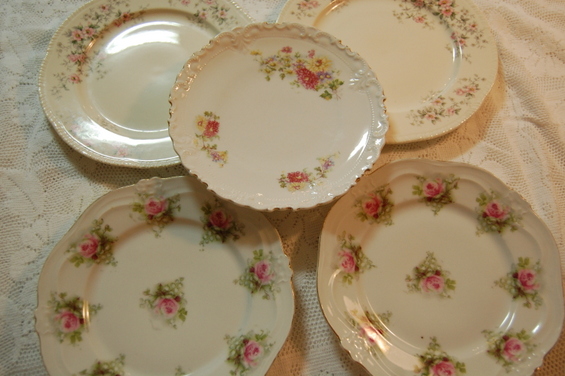 I am trying to figure out if I want to mix or match the table setting this year. We have mismatched dishes because I just love old dishes because they remind me of the past and family.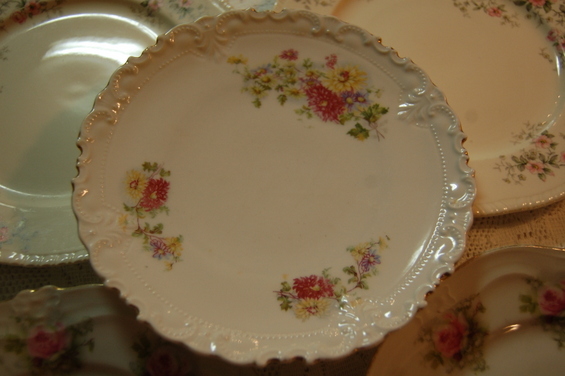 This is my very favorite dish of all the dishes we have.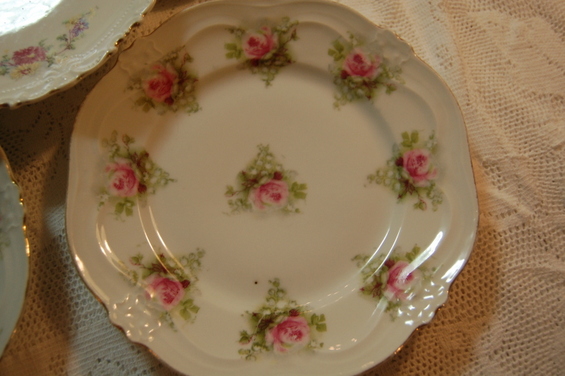 These are very pretty too, I have two of these.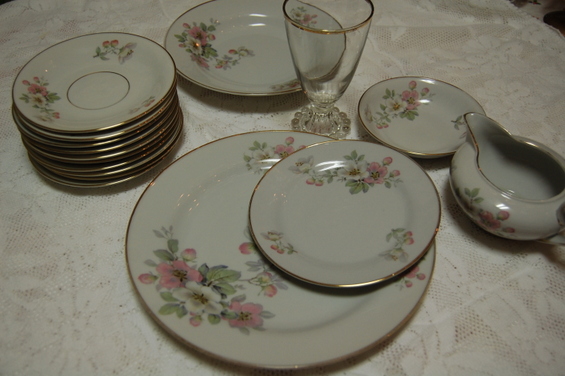 But then there is the china from long ago and which we used even when I was a child. My mother passed it down to me and I passed it down to my daughter then due to the "boys" in the house it is a bit fragile so she passed it back to me.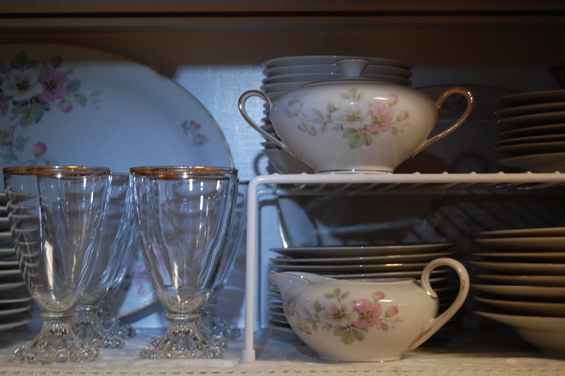 Here it sits waiting for a special occasion and Christmas is a very special occasion.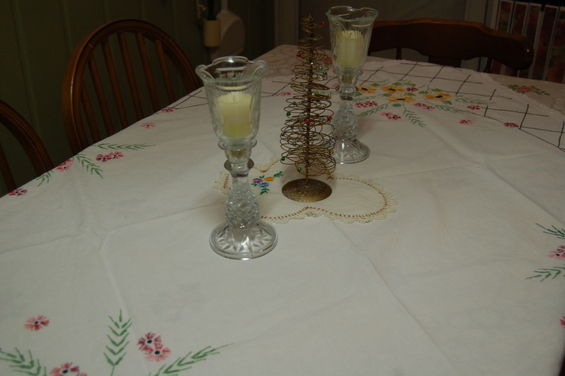 I think I will go with layering the table cloths.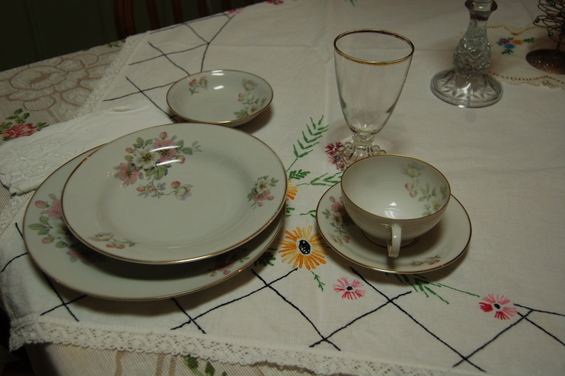 Still undecided....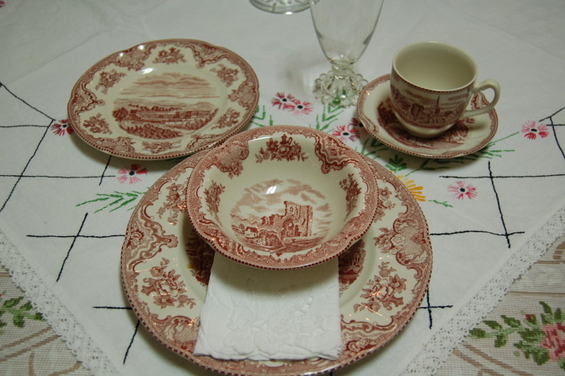 This would be very pretty too.... I guess we will have to wait for after Christmas pictures :)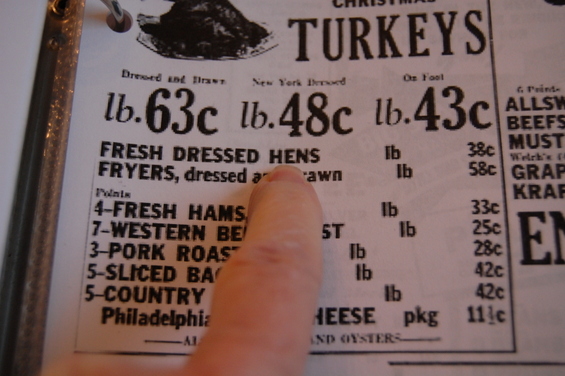 Since this is the real 1943 newspaper ad for our town I will choose Fresh Dressed Hens, two of them for Christmas Dinner since we will have family here.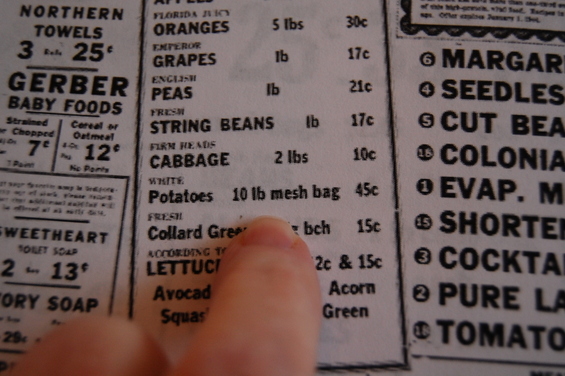 Looks like mashed potatoes and gravy to me....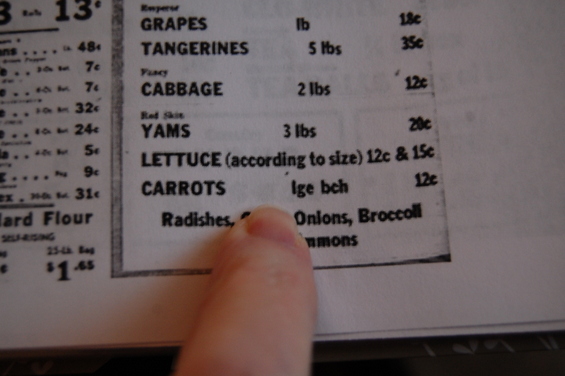 Carrot salad with raisins would be colorful and tasty.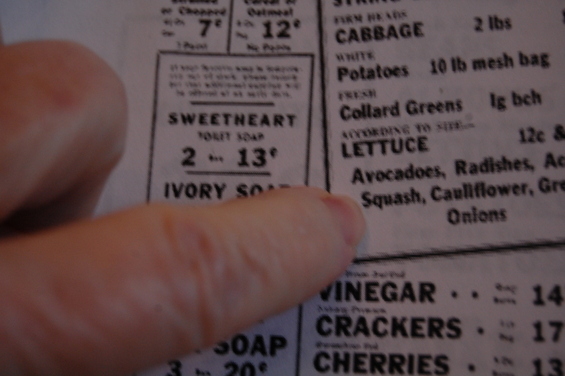 I was hoping squash would be in the ad so I can make a squash casserole.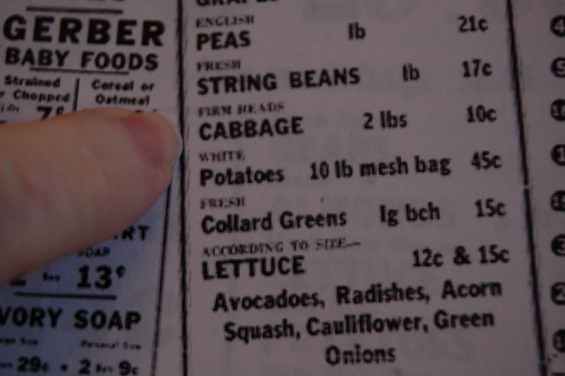 Cabbage will make another good healthy vegetable and I will make cornbread to go with that.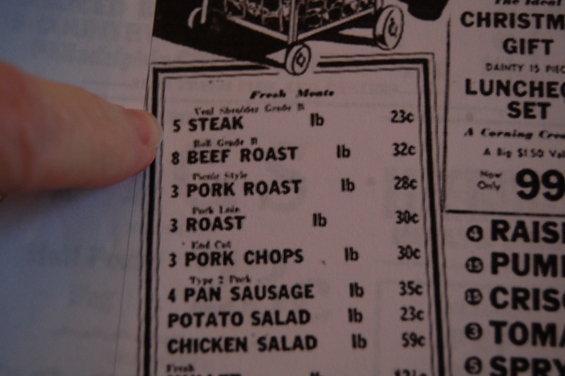 We had considered steak but at 5 point ration stamps and we will have guests that will have to be another time.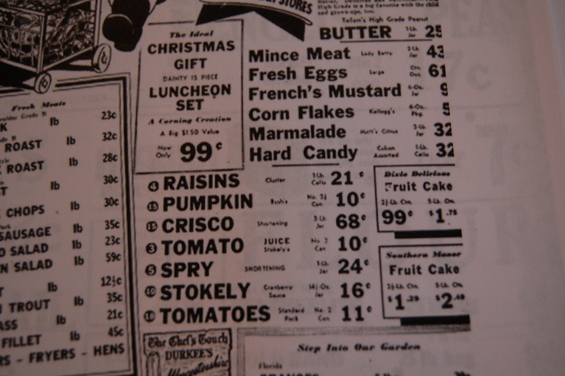 There are the raisins for the carrot salad...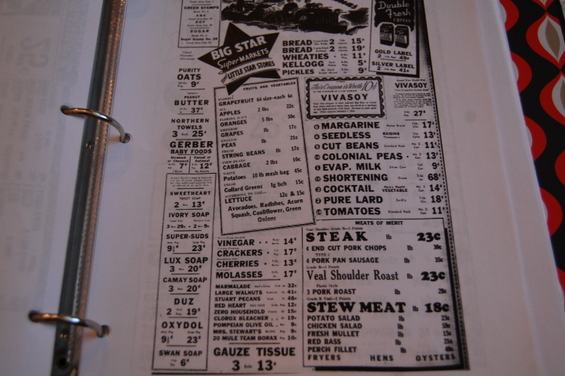 The grocery ads came out every Thursday and Big Star always had the larges grocery ads at that time. Just one problem, I think that store went out of business in our town years ago. So I will just pretend I am shopping at the Big Star.
Now I have decided the menu for Christmas dinner.
Baked Chicken
Mashed Potatoes and gravy
Cabbage
Cornbread
Squash Casserole
Carrot Salad
I will make a yellow cake with chocolate frosting for dessert.