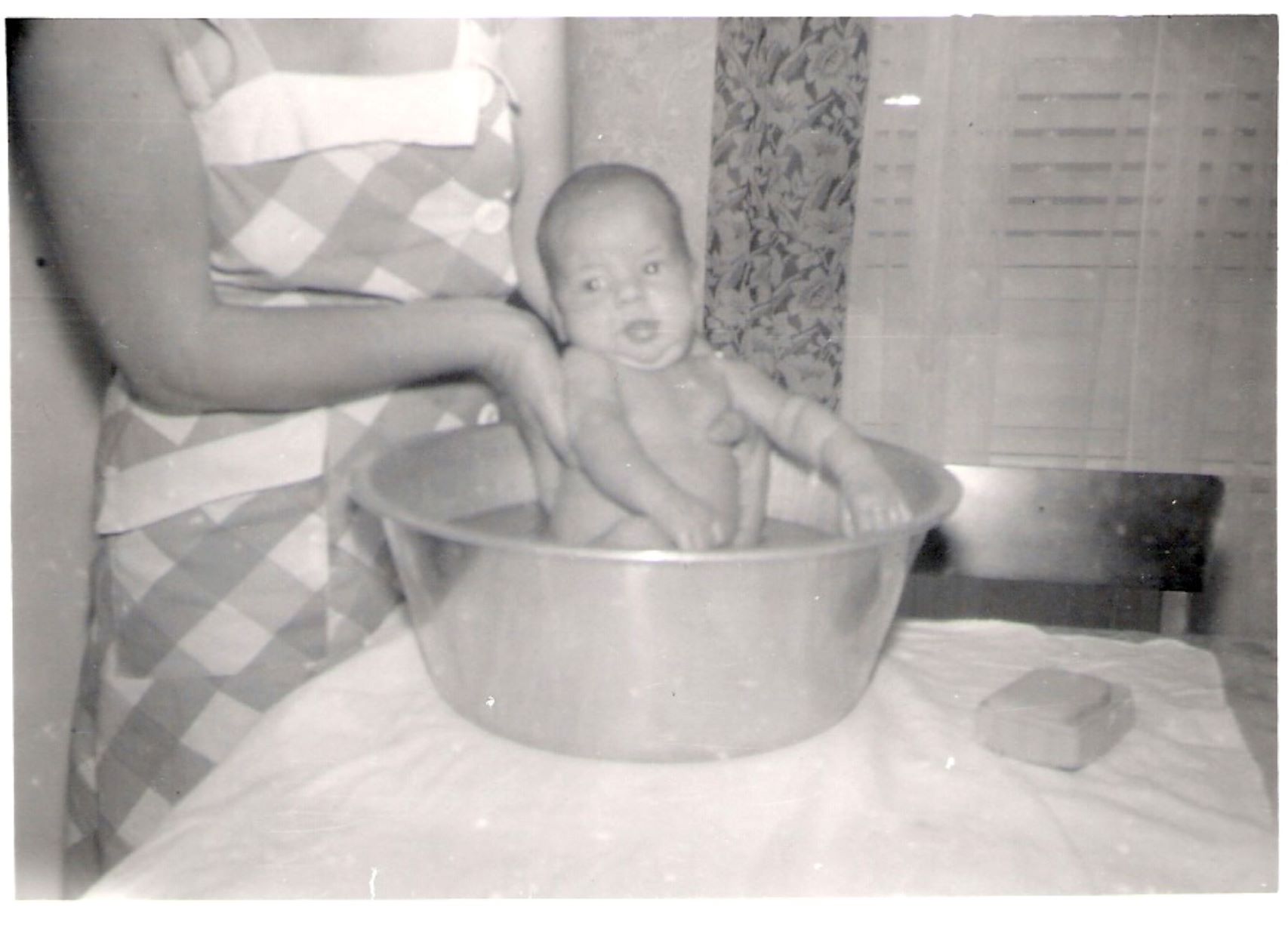 Some of you have seen this picture before of my brother. We are 14 months apart born in the 1940s.
I am making a big change on my blog and I want to explain. I am going back to basics and basically going home to a time my past. A more simple part of my lifetime.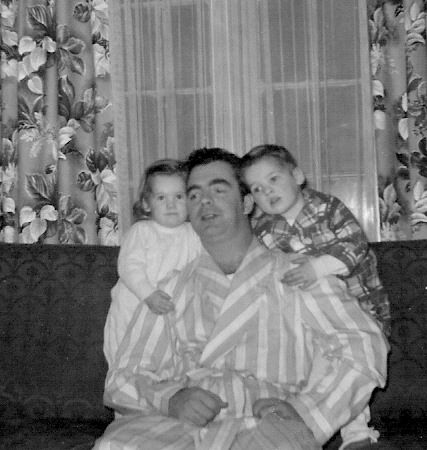 My Brother, my father and myself.
I have decided to discontinue the 1930s Great Depression Study, it is not meant for me to do this study. I tried three years ago and Covid began that year and I had to drop the study. The second week of starting the great depression study this year, Charles and I both came down with covid and we have had a difficult time getting over it.
A little bit more about this, there is another factor in this and it is about my heart issues, nothing new to me, but I will need a fourth pacemaker in the next few months, I will most likely find out in March when that will be so I will have to take a short break when that happens. My son can post an update during this time of surgery to let you know how things are going. It will still be a few months before surgery most likely, I hope. There is a new complication could make that surgery a bit more than a normal pacemaker surgery, we will hope for the best and plan for the best. I thought I would have this already done but seems it was not time to fix this last year as we first thought. Just have to get it over with and get on with it. I will let you know ahead of time.
I try to work through my medical issues, I find ways to work around them and not give in if possible. My doctor would most likely be shocked if he ever knew what all I do and he won't because he never asks me that question but one time and I said I write a blog. I left out all the rest, especially the hard labor that goes with gardening, washing laundry by hand and putting in cement steps uphill. I feel they think I am a sedentary old lady and they can keep thinking that .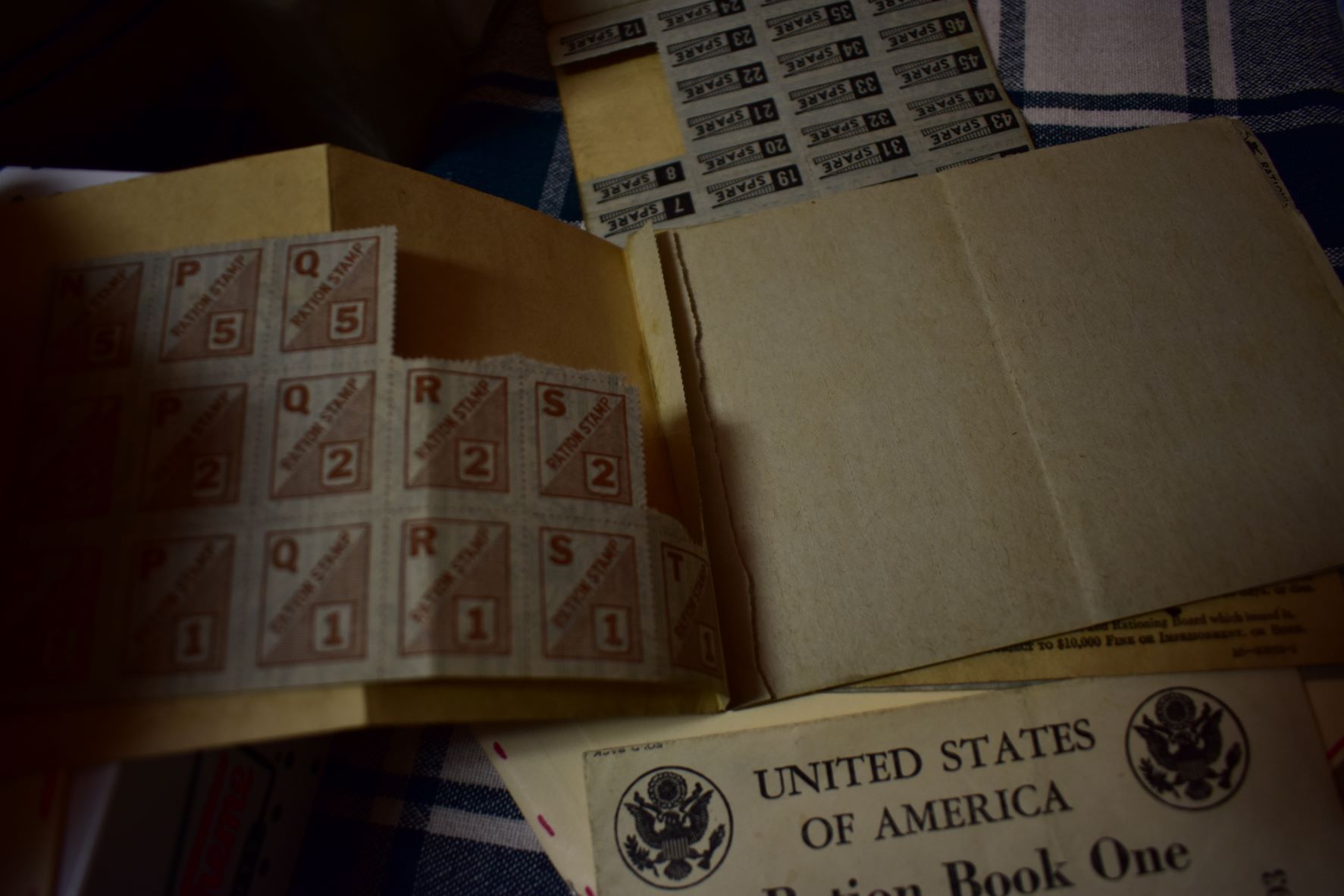 I love doing history studies, I am like a sponge to learning history and I do not like to give up but I have a feeling that some of you are finding this study a bit difficult and I am frustrated because I cannot show all of the research I have but due to copywrite laws and the confusion of what is still under copywrite. It would make the study easier to understand if I could just show it to you but I cannot.
I have wonderful clippings and photos that I have collected from my research and information that could make this a wonderful study. This study needs to be personally researched and you do not need me to be able to do this. There are some very important facts to learn from the great depression that will help us today.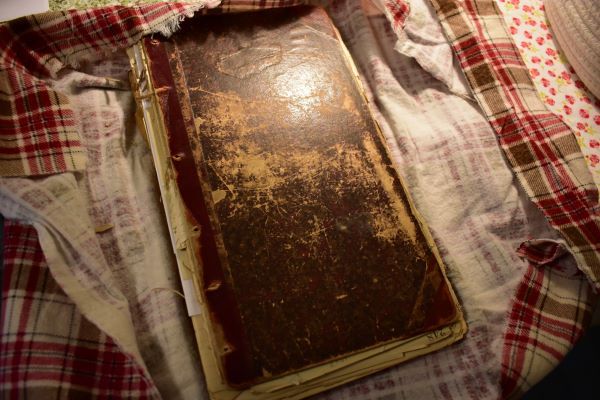 We have already learned quite a bit about the great depression just in the first month, and half. We know much about what we have to do to get a good grip on finances and the budget down to minimal and how to do it. The major points is learn how much our electric kilowatts cost, know what food costs, and budget every single penny that we have and we need to make changes to live more frugal.
This study became quickly obvious that we are living in a time today that is going to be a train wreck if we do not understand what we need to do to get out of debt and ourselves in a place that we can weather the ups and downs of the economy and unfortunate difficulties that can occur at any time.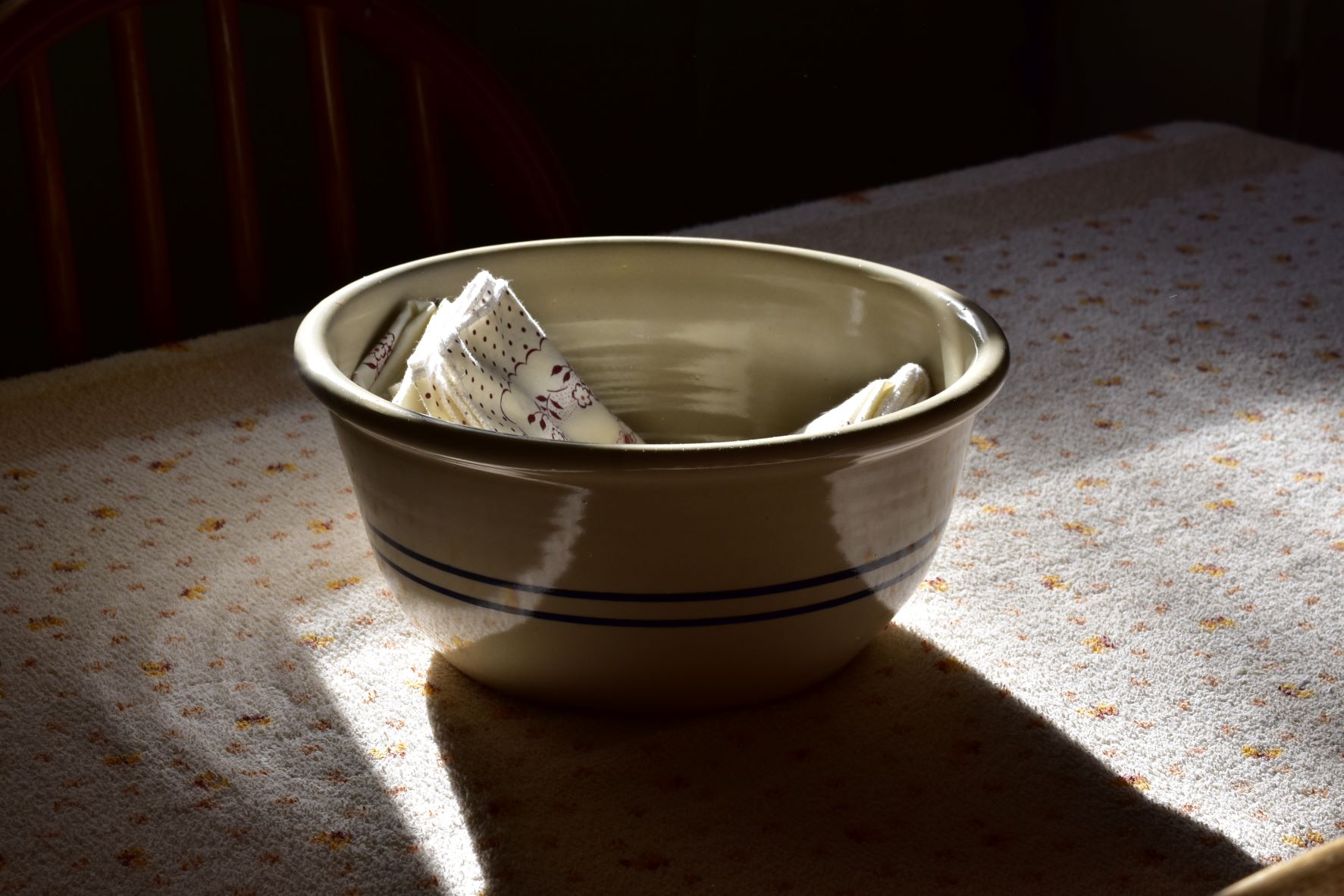 I feel we should learn from the great depression that it happened and it could happen again, just like wars, pandemics and other disasters. Live a prepared life and live below our means so we can save. When we live a prepared life then we can let go and go on with things and not worry.
Under the circumstances, this is what I want to do. I want to live a simple life using all of the gathered information with all of the studies and apply it to what should be a very frugal life that is comfortable.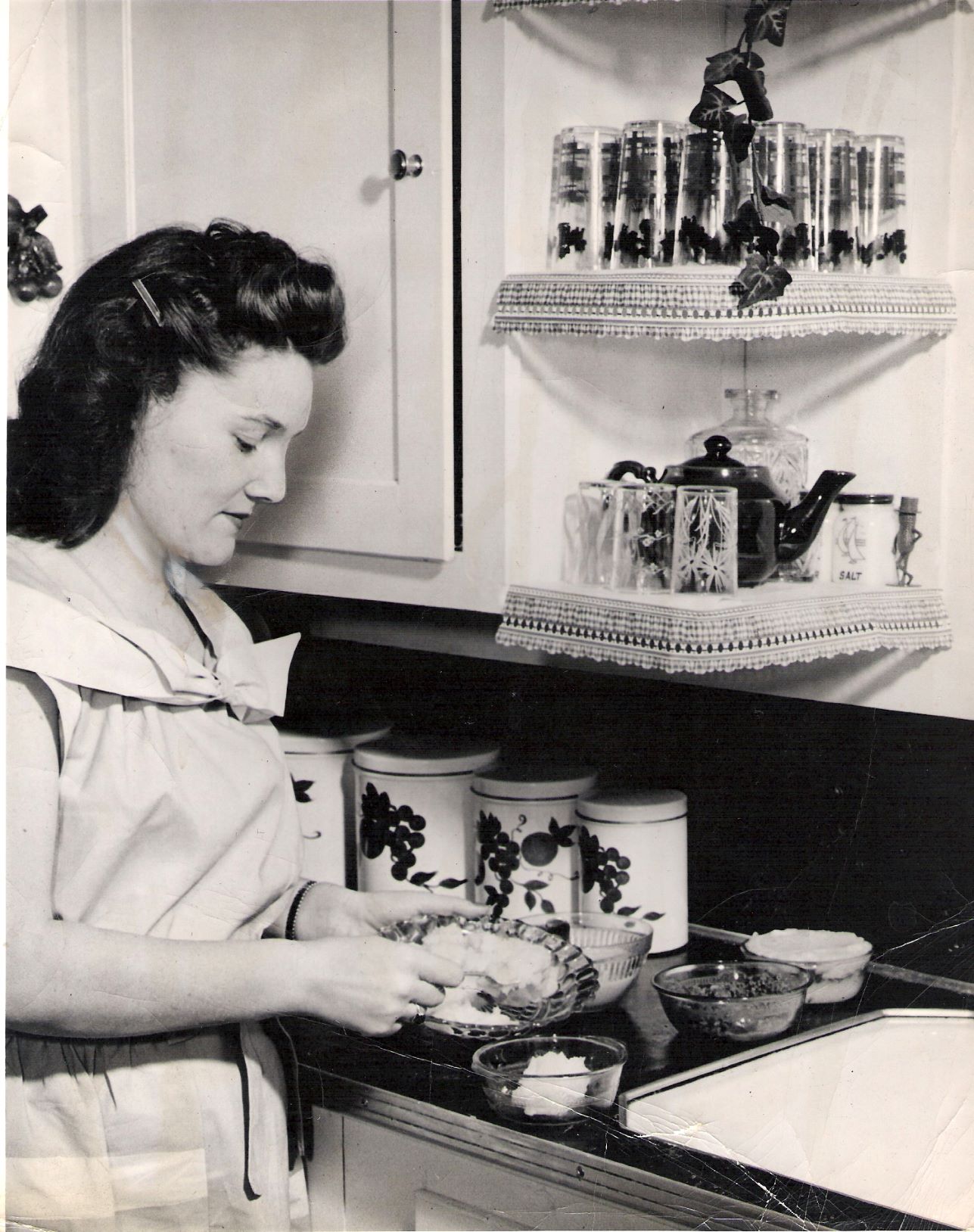 I am ready to start living a simple life using a time that I can reference because I have lived that time before life got complicated. That would be the 1950s and 1960s, and we are using this time as a reference. I need to rest from the studies and enjoy living this simple life. It took catching the Covid and struggling to keep the study afloat to make me realize that I am just not suppose to do the great depression study.
We are just going home so to speak and I will post about our new simple life. It is like we have become our Great Grandparents in a time when we were young if you can follow that thinking understanding our history studies.
We just went back in time to learn what all they went through before we met up with them and now we are their age. There is nothing much to change in our home because we already changed to the old way and since we wanted the things in the past because they made more sense. I remember what our grandparents and great grandparents had in their homes and I remember what was in our home when I was young. I was fascinated with my mothers dresser, her makeup and hair care. But I ended up using very little makeup and have always had a simple hairdo.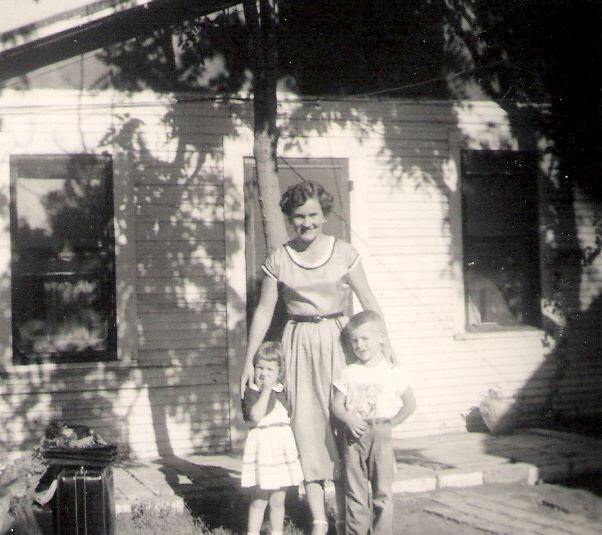 Surprisingly there is not a lot of difference in home life from the late 1930s into the 1950s. The styles are different but life is still very simple. There were new things but people were slow to get these new items in their home. All three decades had pretty linens, curtains, doilies, tablecloths. Pretty handmade items in the home. Warm homemade meals but this was starting to change quite a bit in the 1960s.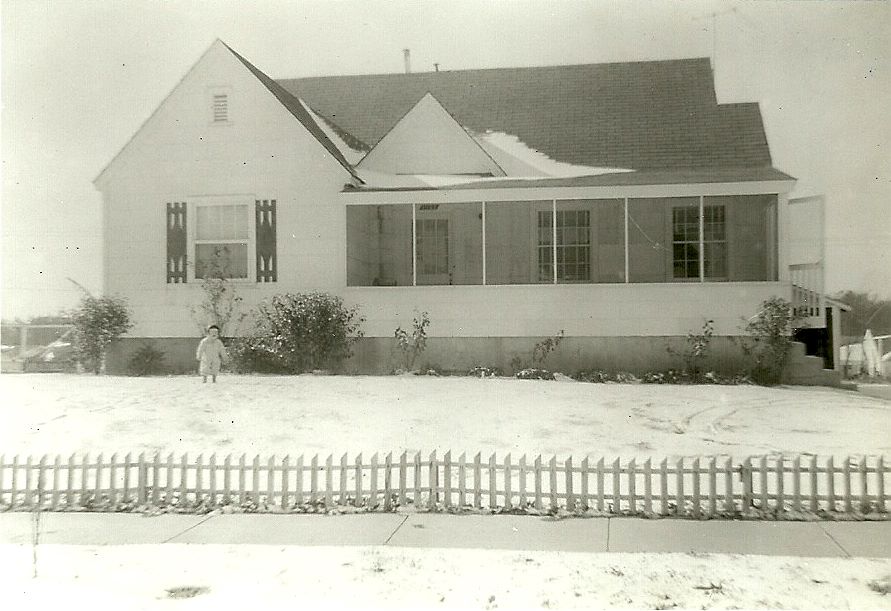 My brother and I started out in a white house that was built in a strawberry field.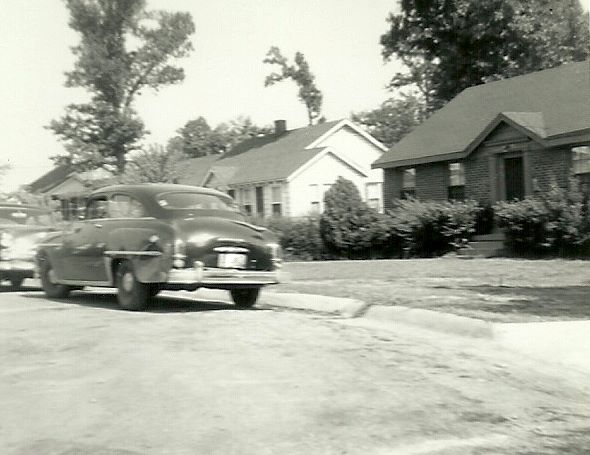 We moved into a modern house in the year of 1952. Our new house had a whole house fan in the hallway and when you lift the windows about 8 inches and turned on that fan, outside air would pull through the windows and out the top of the house. It was such a nice breeze. We also had a modern floor furnace we had to be careful to not step on as I once did and burned my foot.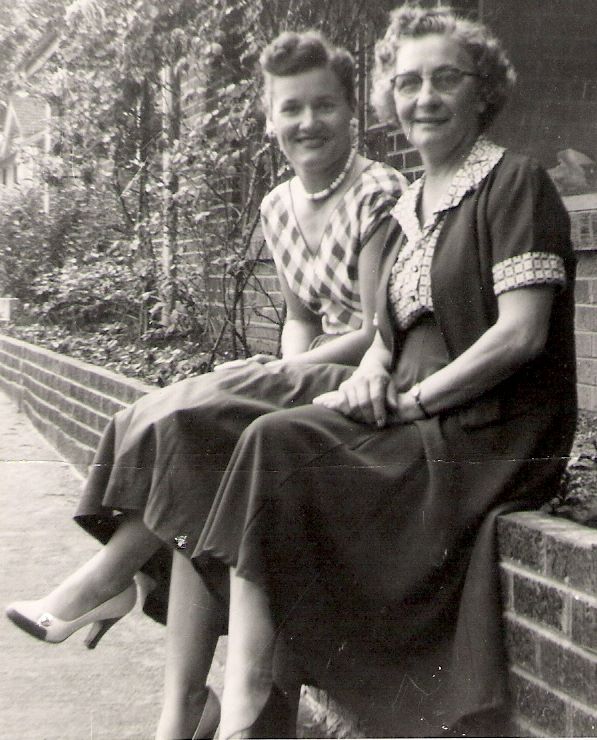 Life looked more modern but was still simple. This brick planter across the front of the house I helped my father build. Television broadcast stations were just starting up in many places in the mid 50's. Even if you did have a television you could not get reception until a broadcasting station was close enough.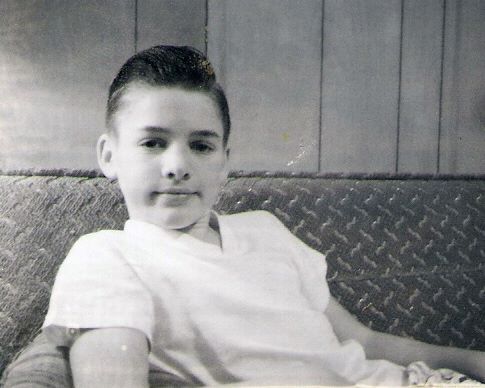 A telephone was a party line during this time, not sure what we will do about all of this.
I will be happy to be able to use our window air conditioner as needed.
I was thinking last night about each decade starting at 1900 and how each decade clothing styles and furnishing changed even through the wars, great depression and all of it but when we got to the 1990's something happened. Charles said it was technology. People started concentrating on technology and fashion was a mix of all kinds of things and still is. Since 2000's it has been too much too fast and many people have become isolated. Even furniture today is built to keep people connected to technology. More isolation.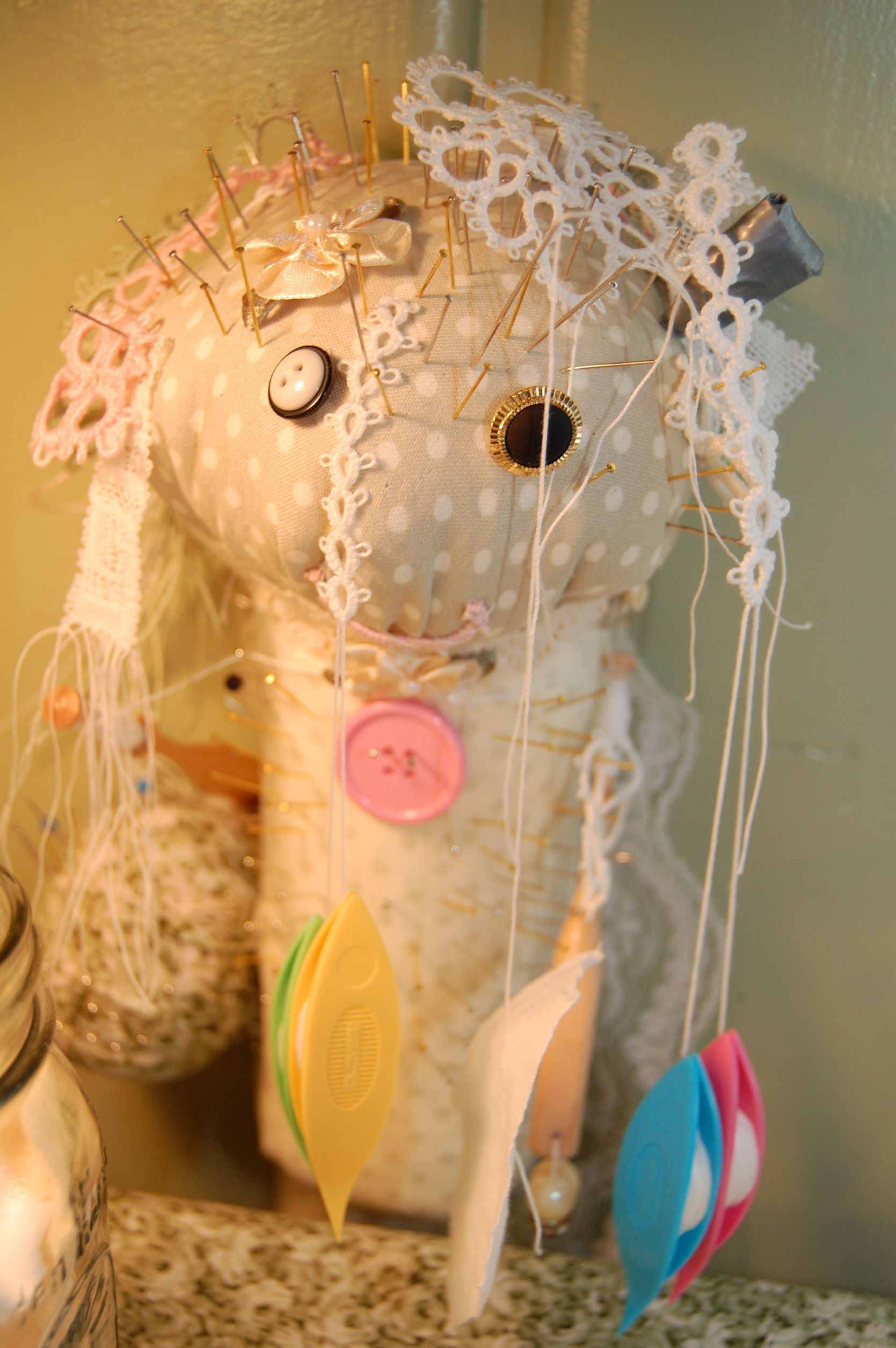 Another part of my story was the move to Alabama in the 1960s that was like I went back in time. That would be an entire post by itself.
I miss Ruth and I will make another. While decluttering I actually got rid of Ruth and I have regretted that. I hope I can find time to do such things now since I will be slowing down.
I was very excited about doing the great depression study even though I have been getting slower. When the Covid hit us in January it is like everything has been a struggle since. My way to cope with health issues is I do something that brings me joy and excitement in my life. If my brain is excited I get motivated. I am always thinking of challenges to learn something new or save more money. If I have nothing to look forward to my body wants me to just go to bed and I have done this but had to find a way to get going again. If I am having an especially difficult time, I do genealogy research to keep my mind focused and that helps me because it is like detective work and you have to stay on the trail.
We will be working out the changes and I will be blogging about this and hopefully some new projects like making a new Ruth. Spring is coming and long ago or right now we would have a garden. I planted seeds and am still planting seeds. I know that gardening will be harder this year but I am keeping the seedlings alive and they will go out in the garden when it comes time.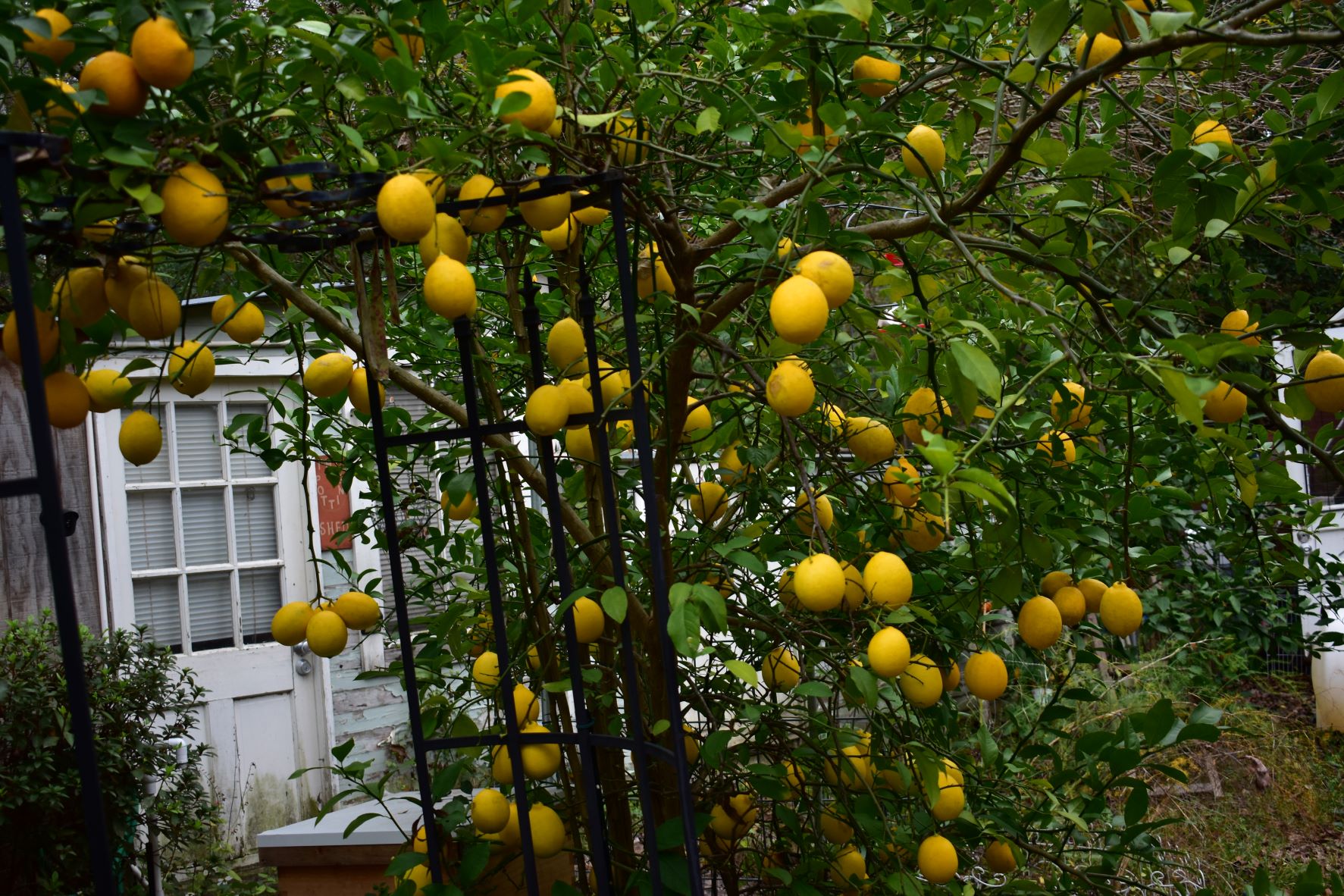 We lost our beautiful lemon tree due to the sustained freezing weather and we also lost a satsuma tree. We have one left that looks like it might have enough life to survive. It is starting to put out some bud leaves. The lemon tree will have to be removed because it is completely dead and we will be putting a new clothesline where it was which is close to the back porch in a sunny area and easier for me to get to.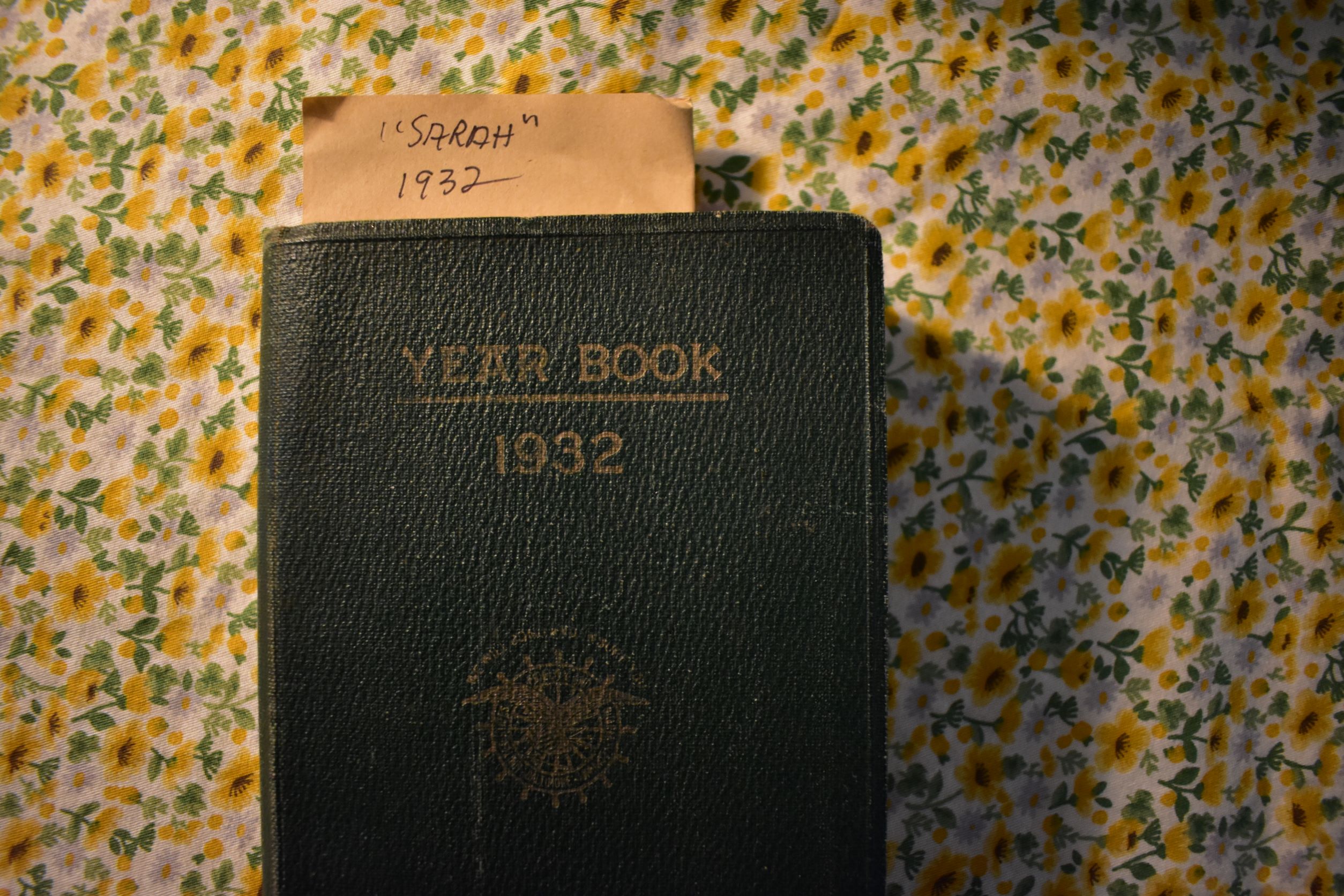 I will take the time to type out Sarah's diary. Each post will be one month of entries. When I get a month typed out I will post it as often I get one month done. I hope to have this done soon because I really want to get started on our new simple familiar way of living. I do not want to leave this diary unfinished.

We are simply moving to a new chapter of our life, a bump in the road adjustment. We will be making our changes right away. If you continue the study and need help with your research or have questions and would like me to put up a new forum page for this just ask for one and I will put it up. You can comment in the forum on this post.
One more thing, I forgot to post about last week. I am closing my P.O. Box. When I opened it the box several years ago it cost $86.00 now it cost $220.00. I renewed it for six months this last time instead of a year so that will end in the next couple of months. It is like so much that is going up, we have to get to a point and say no thank you and so I did. We may have to say this more often if prices keep going up.
Please don't feel down about this post, this is just a new adventure. There were some pretty cool things about the 1950's.
Love and Hugs, Grandma Donna