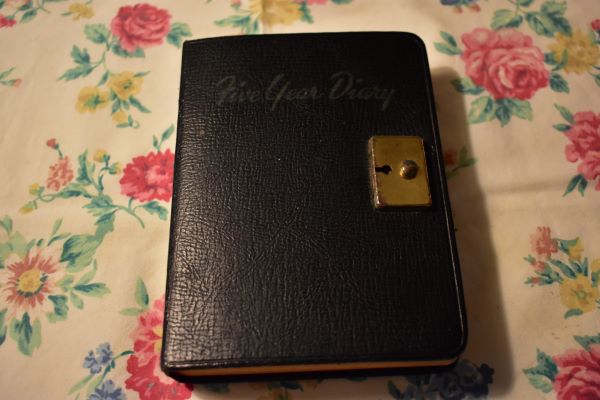 We continue the diary readings of Lil and Bob and Lena and Richard. First we continue with Lil's Diary readings.
Friday, June 18, 1943. Very cool today - Down too Larkspur a few minutes. Called at Deaks on way home.
Saturday, June 19. Cool fierce wind - usual Sat Cleaning - prepared a chicken - Bob done the shopping.
Sunday, June 20. Bob walked up for a Chronicle - cut lawns - spent rest of day reading, Chicken & dumplings for dinner.
Monday, June 21. The longest day of the year - Done the washing B.M. called - Bob had car serviced & up town to shop. $1.00 ice.
Tuesday, June 22. Nice& cool but High wind. Worked all forenoon in yard trimming, raked up Eucaliptus pods & irrigated. Bob changed tires.
Wednesday, June 23. Fine but fierce wind. Done some irrigating. made a pudding & folded clothes for ironing. Mrs. Pettigrew called in P.M.
Thursday, June 24. Fierce wind - Finished cleaning up back lawn Up town with Bob to shop.
This ends this weeks reading of Lil's diary. On to Lena's Diary.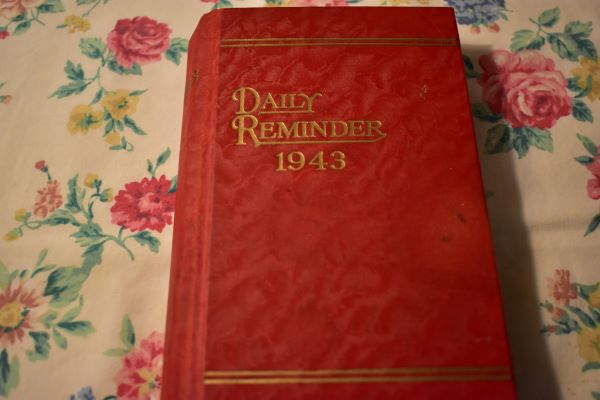 We continue Lena's diary, Lena is a widow in her 70's and her son Richard lives with her. This is the year 1943 and world war 2 getting fierce and food and goods are being rationed.
Friday, June 18, 1943. Today is busy, went over street this a.m. after washing Richards clothes and making out the rent P.O. order. Got moth spray at Halls and several things I needed. Made fish chowder for dinner and cut rhubarb & dug some lillies of the valley and took them to Mrs. Hackett at Joes. Then went to W. LEb and got steak and pork ribs and spent 15 red points. I must spray the tomatoes as those little pests seem to be working and watch for mexican bean beetle too. Cooked a small piece of steak for Richards supper. He seldom gets any now.
Saturday, June 19. This is a nice day but I seem to be kind of on the bum still. My 2 trips I guess was a little too much but it has to be done. Stuffed and roasted the pork ribbs I got yesterday and baked beans. I thot the roast good but Rich hardly touched it said he wasn't hungry. Pearl called up to thank me for the forlulace seeds I sent her. Had to rest before I could washed the floor but managed to do it and made macroni & cheese.
Sunday, June 20. Didn't have much to do and had a terrible tempest in the afternoon and dark as night. It thundered in the night too. We have had a lot of thunder so far but not much rain til today. Linnie and Miss Shaw came over about 6 Oclock and made a short call. Corn and peas are coming. The first peas are in full bloom. The wind blew the tomatoes over and covered them with mud but trust they will recover.
Monday, June 21. This grew into a warm day. Did the washing and the cord burned off when I had got the clothes washed but had heavy ones to wring out and finish up. Hope they can fix it. Went over street and did some errands and took the companions & McCalls over no since Jan. to Linnie. Hot tonight.
Tuesday, June 22. Went out in the garden early and worked, set out some of the peppers. Weeded the beets and carrots and planted a few beet seed where they didn't come Didn't do much in the P.M. Went down to Joes and got franks and rolls they were nice. My hives don't seem to clear up but keep on itching and rough skin.
Wednesday, June 23. Cooler today but the P.M. is hot. Went to W. Leb after fish but it was so late didn't wait got a small can of salmon at the 1st Natl 31 c & 3 pts and went over late P.M and got haddock and lb of butter fish 3 and fried 2 for Richarsds supper. He was satisfied. Did a little sewing in the P.M. must try and fix up some cool dresses. Cleaned the fish bowl and gave them chick weed for the first time. did most of the ironing this a.m. Pods are setting on the pea vines and the tomatoes are budded.
Thursday, June 24. Went out in the garden and weeded the beets and carrots.
End of Lena's diary for the week. Will pick up next Friday. Grandma Donna