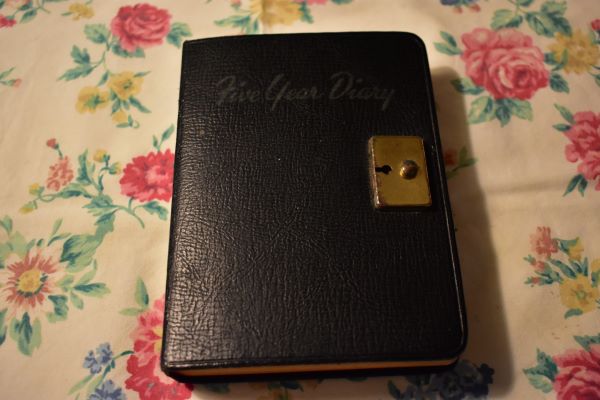 We continue the 1943 diary readings of Lil and Bob and Lena and Richard. We start with Lil's diary and if you would like to start at the beginning look for the diary reading of January 1, 2022 on my Blog.
Friday July 2, 1943. Fog & cold wind Baked Nut bread - Bob home 1:15.
Saturday July 3. Fog & Cloudy till noon - wiped up floors, made Jello, worked Nuco - Bob up Town to shop -Emma rode home with him.
Sunday July 4. Independance Day & still at war - Done some work in backyard. Bob burned the garbage & wrote to Kate.
Monday July 5. Fine Holiday at home. Done some watering. Took a hair shampoo - Bob home all day washed car & cut lawn-
Tuesday July 6. Fine Day - B.M. called G. Armbruster brought us a chicken - Clisbus just home from Garberville.
Wednesday July 7. Nice Day - Watered front lawn. Dressed & fried chicken - Up Town with Bob to shop - Ruth up with us.
Thursday July 8. Fine Day. Watered back lawn - worked nuco - No extra P.M. work - Ralph called up. Baby girl arrivied.
End of Lils diary reading for this week. On to see what Lena is doing.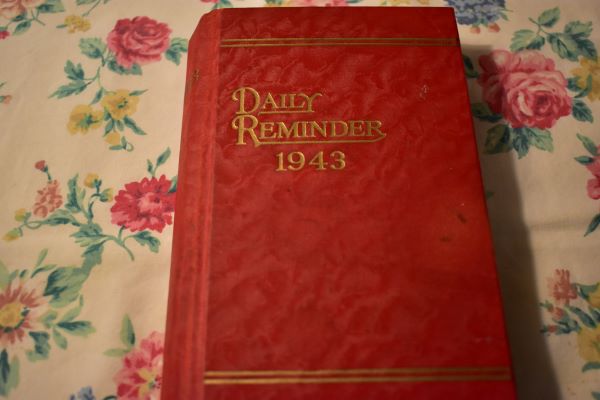 We are continuing the diary reading of Lena that is widowed and her son Richard is living with her and works downtown.
Friday, July 2, 1943. Didn't get up very early some reason dont feel very fit but Ill get over it. Ironed some and got dinner. My burners are slowed down and expect to have them fixed next week. Called u for oil and had to call lebanon as the station here was closed. Coming tomorrow a.m. on my last bottle. Went to W. Leb and did a little shopping got cottage cheese not rationed and got another lb of steak and some fresh salmon My peas are coming but not yet.
Saturday, July 3. I looked at Mr. Kiblins bundle carriers but not what I want at all as they are made of a bright awning cloth a bag on wheels. Did the usual and went over to A&P and got a few thing I needed. The oil man came from Leb and left me 4 gals the coupons I had left later. Richard brot home my oil coupons and will try and get 100 gal that will save their coming as often. After supper went out and dusted the beans and watered the tomatoes and the new asparagus. It seems to be coming good.
Sunday, July 4. This is another comfortable day I think but Richard thinks it hot. Had salmon and canned peas mine are not quite ready but will soon be I hope. The beets too have enough for greens my beets dont grow very good need lime I think. Will sow some more and parsnips too.
Monday, July 5. A rainy day and Im catching up on mending stockings etc. Went out and pulled a few beets for greens I have many but quite beets on a few and must sow some more as Im fond of beets but the carrots seem to be doing better and suppose I should eat them. Planted another row of corn and sowed the swiss Charld where it did not come and set out the other 4 aster plants must set out more peppers.
Tuesday, July 6. Did my washing today and P.M. Went shoppping Got sugar 5 lbs and the lb of coffee. The sugar is 2nd 5 lbs and the coffee is the first to last til July 21 I am entitled to another lb before that time plenty of coffee. Quite a load to bring home with bread & donuts and potatoes.
Wednesday, July 7. I had 110k gals of oil put in by Eastman Oil Co. Will last a long time He said til Oct. we will see. Went to W. Leb and got 3 kinds of fish a strange on called "cunners" but not like I knew the heads off and a thick fish and round. I want to find out what it is. 2 of those and 2 tinker Mackeral and frozen. Had telegram from Eunice she is coming up here I think Sat. Her vacation starts then I ordered a chicken that will help. picked the first peas tonight.
Thursday, July 8. Am trying to clean house as I didn't finish this spring.
End of this weeks diaries. Will be back next week to see what they are up to. Grandma Donna