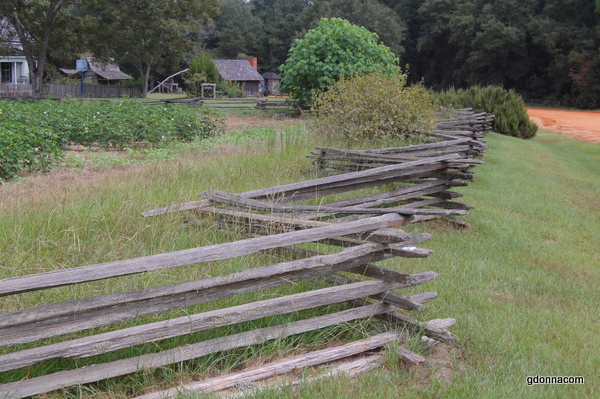 This is the second post about the farm at Landmark Park in Dothan Alabama. We strolled along the farm after we went to visit the Farm House.
Cotton was growing in a side area outside the farm house.
Sugar cane was growing out front across the road.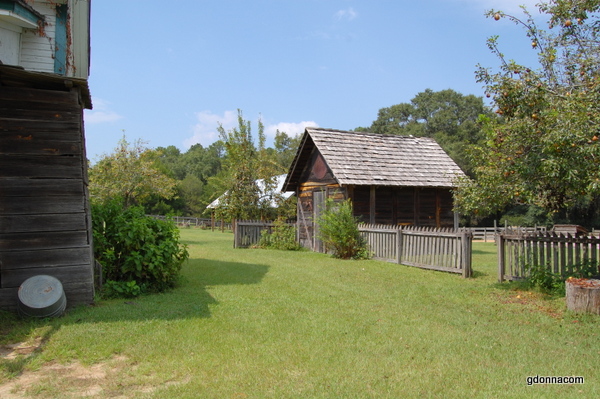 At the back of the house there were many small buildings so we had to go investigate.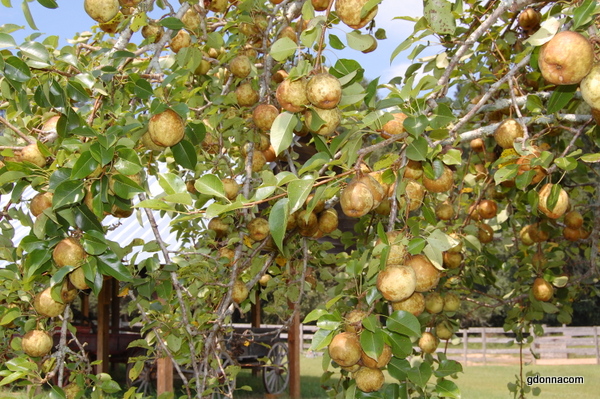 We passed this pear tree that was loaded with pears and I wished I had bucket so I could make pear relish.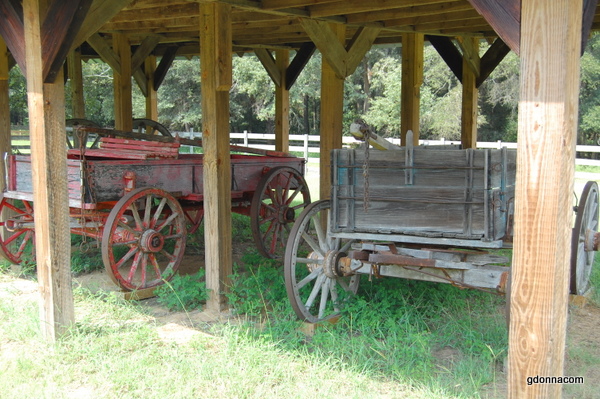 There were some wagons from the past....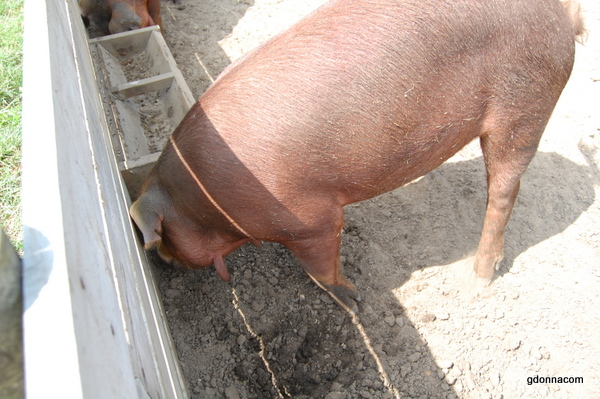 A pen with some pigs.. They would not look up because they were rooting something and had their attention.
The animals as well as the outhouse was out behind the house.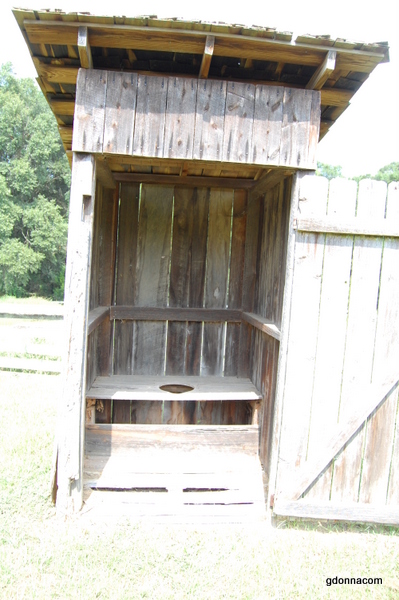 The out house. My memories of out houses are not good. I never liked sitting in a out house. But they were necessary.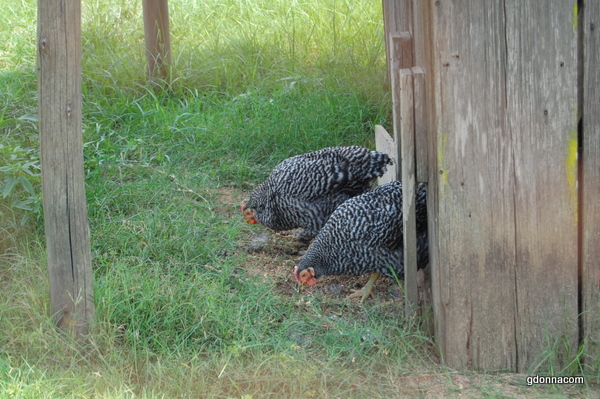 There were chickens...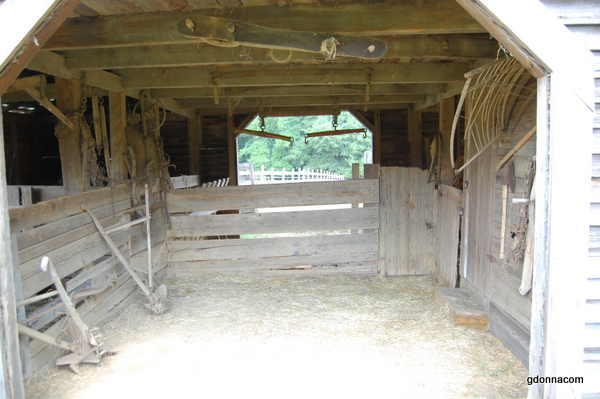 Then we found a small barn and.....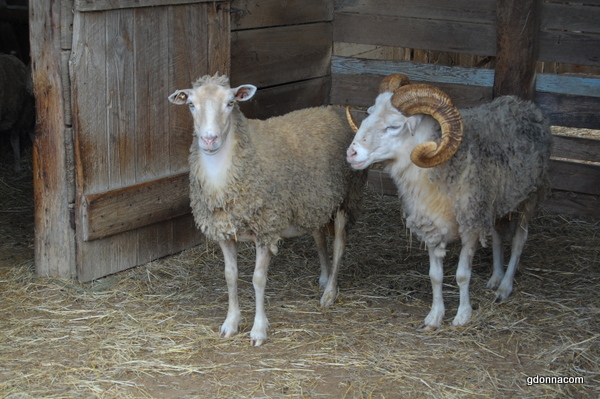 As we looked in the stalls look who we found.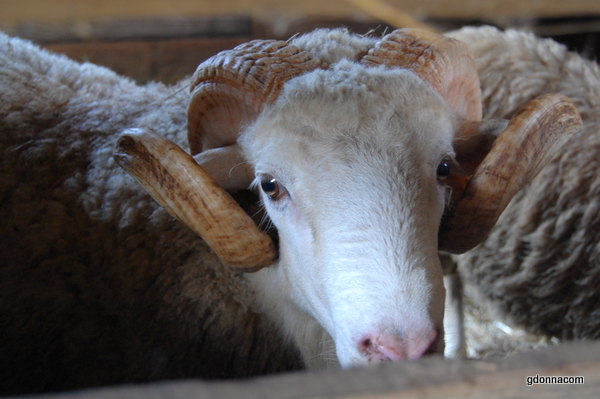 This is the sweetest face.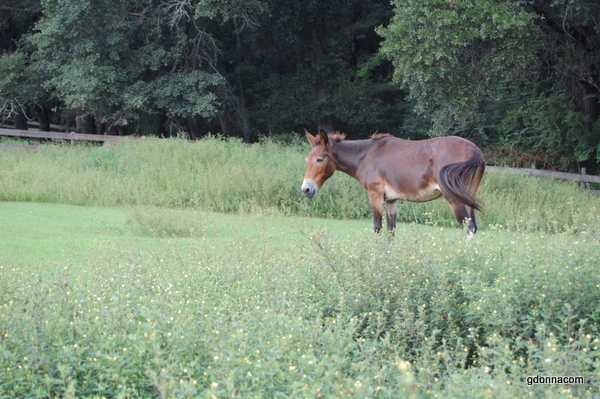 Behind the barn.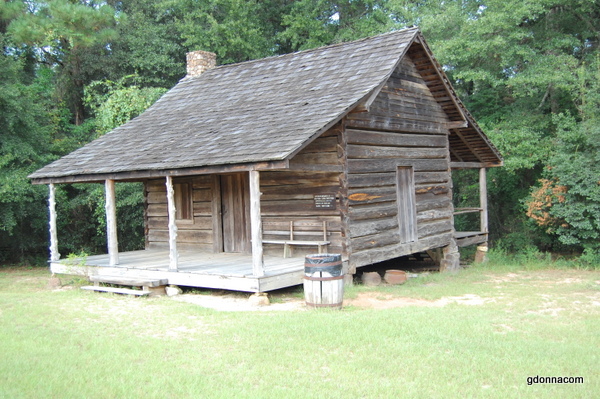 Behind that field was a old log cabin that had been donated to the farm. It was donated by Max Watson in memory of his parents, Mr. and Mrs Sam Watson. I try to imagine these families that lived in these houses and how different things were done long ago.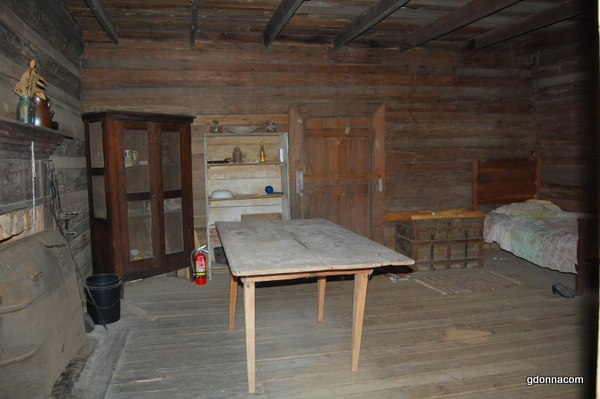 Looking into the one room cabin.
Now if I just had a rocking chair right here.....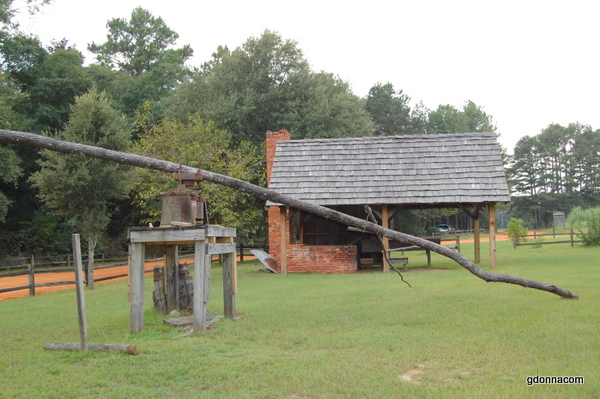 We walked up the side yard and found a syrup making shed and equipment to use for making cane sugar.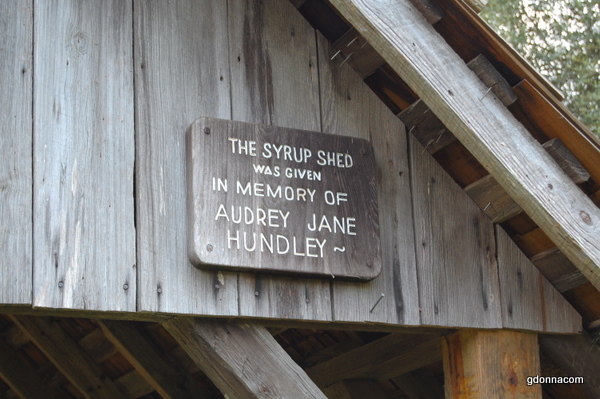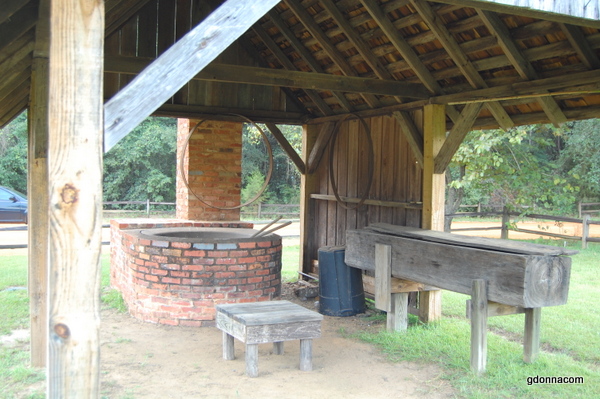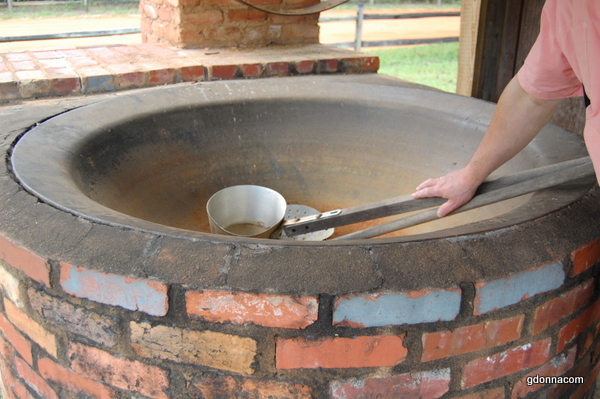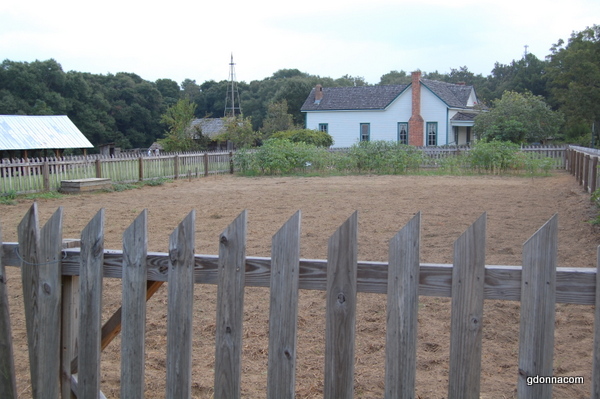 Now this is the garden I wish for if only we had a few acres what we could do....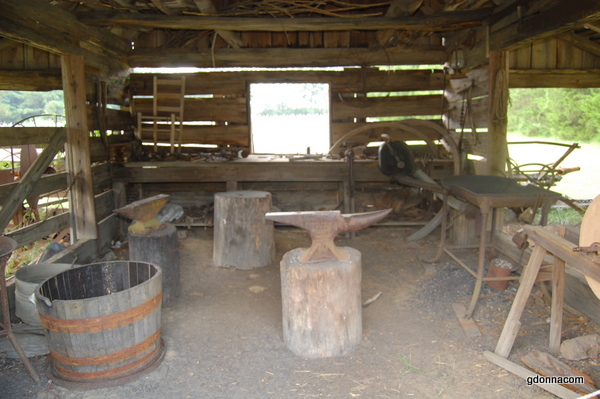 The blacksmith shed.
If anyone ever travels to Houston County Alabama I highly recommend visiting Landmark Park. It truly is taking a trip back in time.
I will be posting more about our visit to Landmark Park. Coming up next, some interesting drug store goods from the past.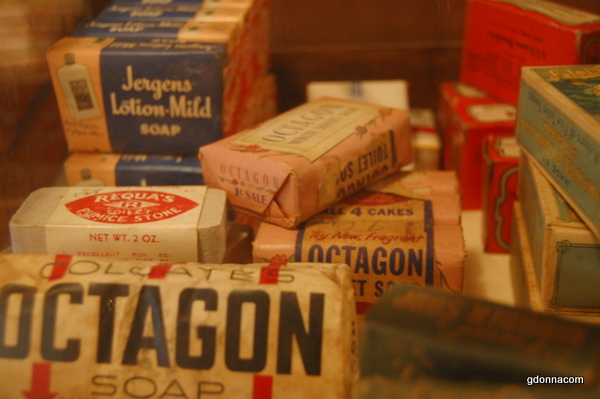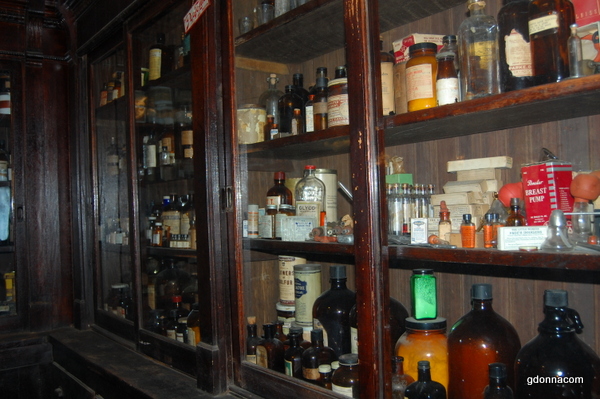 Grandma Donna