This is how I wrap my fresh homemade bread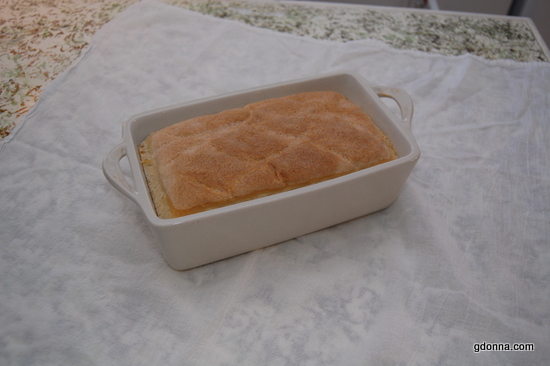 I use a oversized kitchen cloth. I found my cloths in the kitchen section of a large popular grocery/department store. They are very durable for this purpose. You could make your own cloths but I like these because they are like an oversized cloth diaper. They are a large bar cloth.
The first thing I do is after I take the bread out of the oven I set the pan on a cooling rack. Then I let it cool for about a half hour so it will moisten enough to release the bread from the pan. Then turn out the bread on the cooling rack for at least another half hour to cool.
After the bread is cool I put the bread back in the pan. Doing this prevents the bottom of the bread from becoming too moist and soggy.
Now I place the pan on the cloth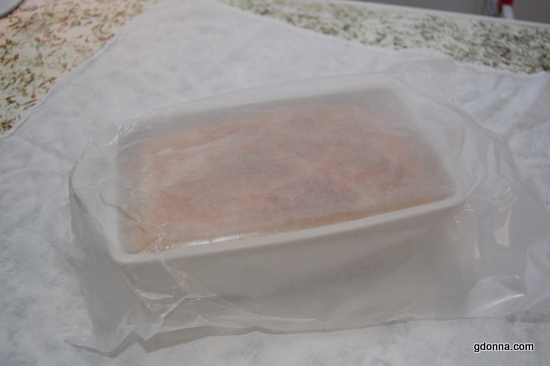 I place a sheet of wax paper over the pan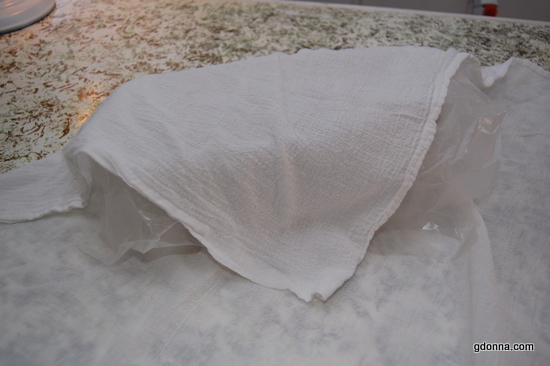 Then swaddle the pan by bringing one of the corners over the pan and the wax paper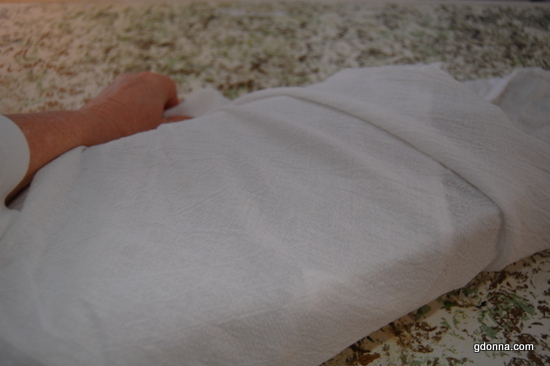 Now pull the opposite side across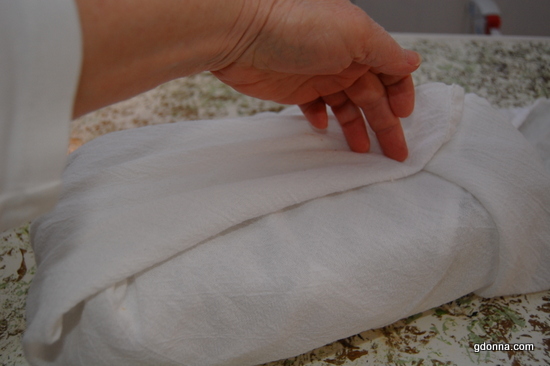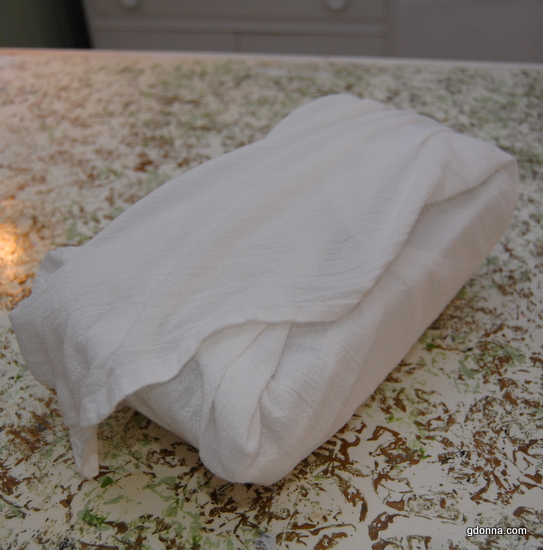 now just snug it up and put it where you keep your bread.
It holds the wax paper in place and makes the bread stay just right and it is so easy to unwrap, slice and then swaddle it back.
Hope this is helpful, Grandma Donna