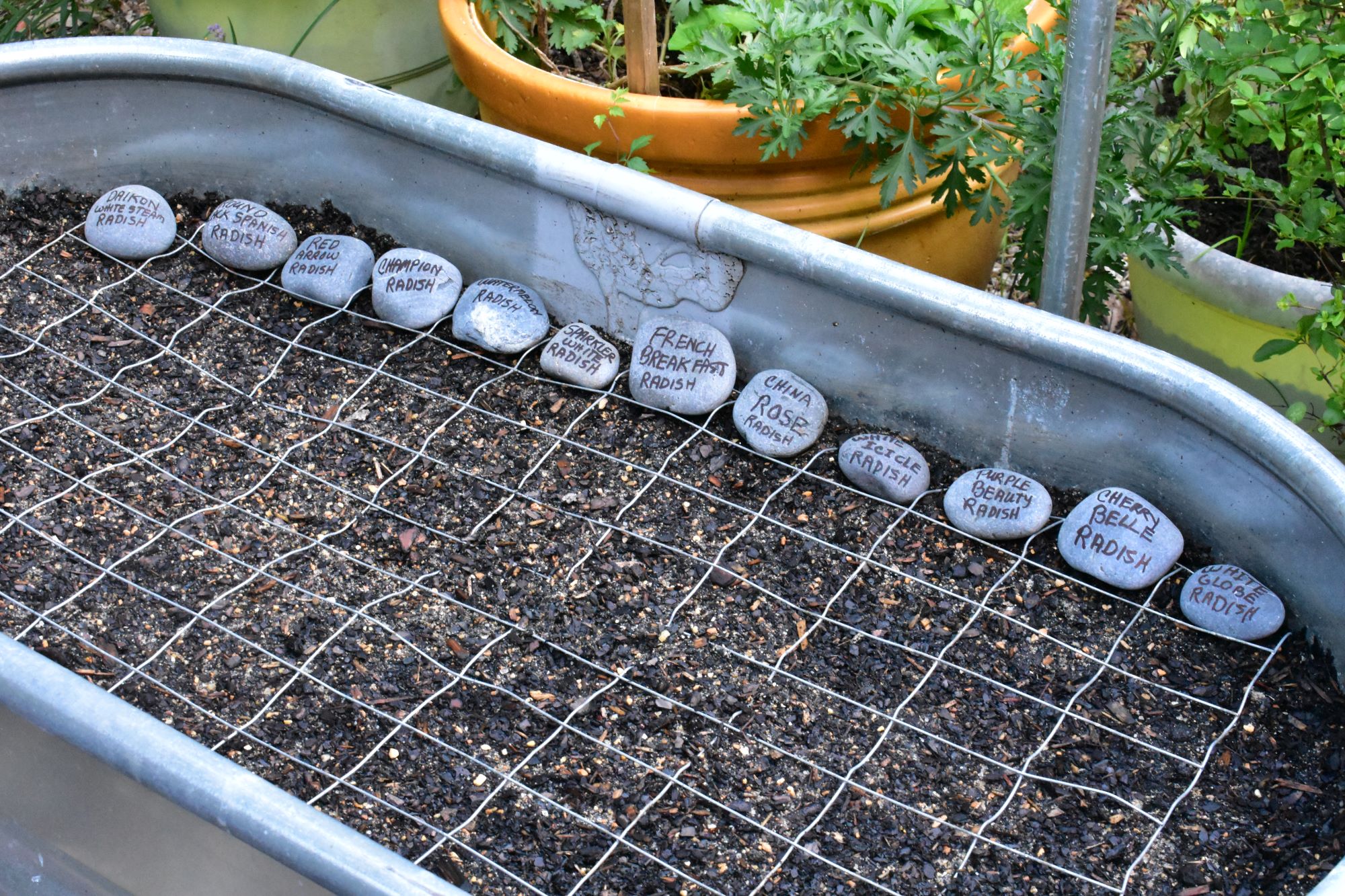 Today as I am writing this it has been 33 days since I planted our late summer garden. We have a very small yard and a lot of shade so we do mostly container gardening and small plot gardening. We also grow fruit trees and bushes so each year we are harvesting something even if our garden is small.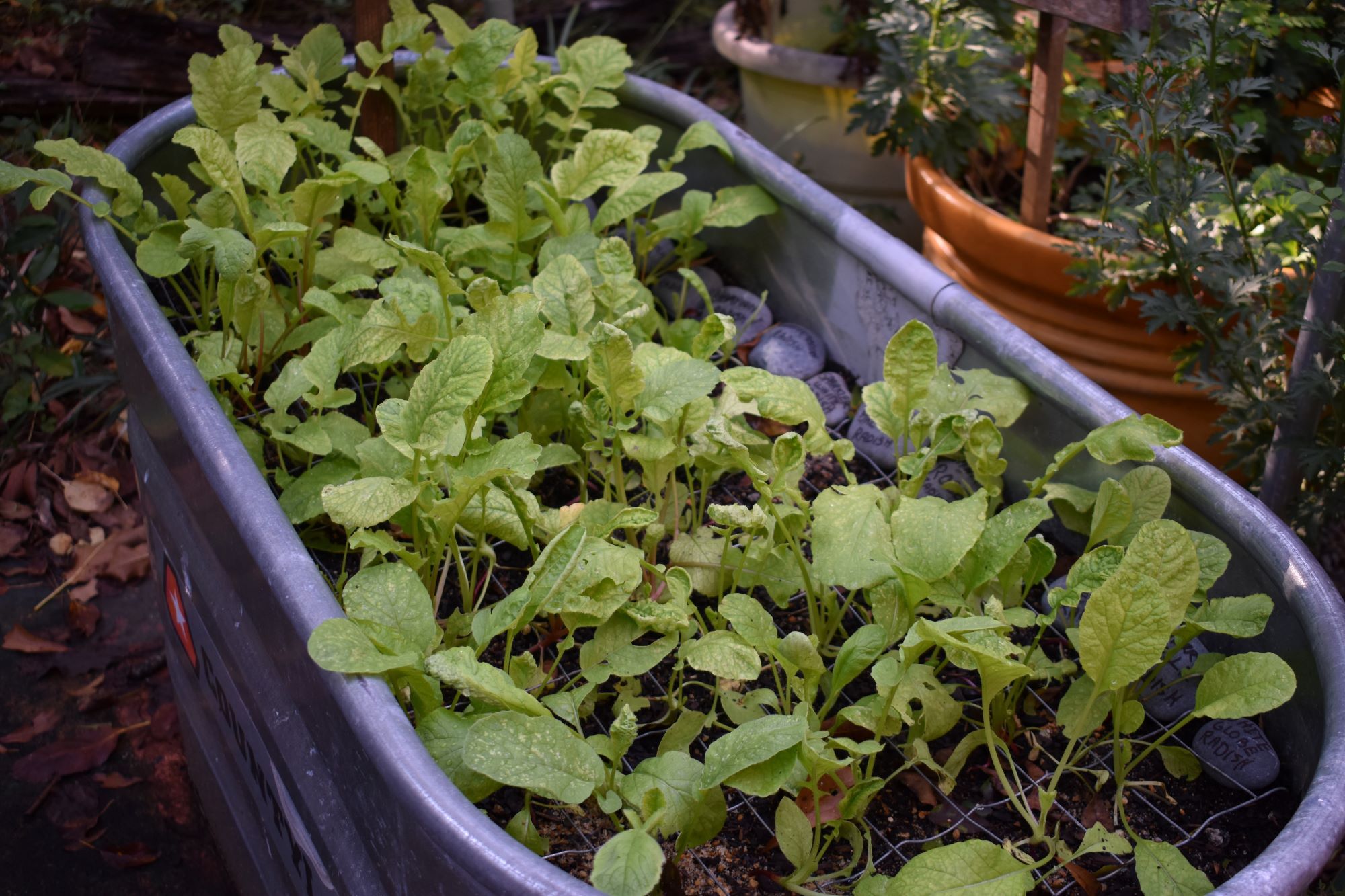 This is how the experimental radish garden has grown in 33 days. Experimental because we are trying different varieties. It looks a little pale to me but it has been very dry lately.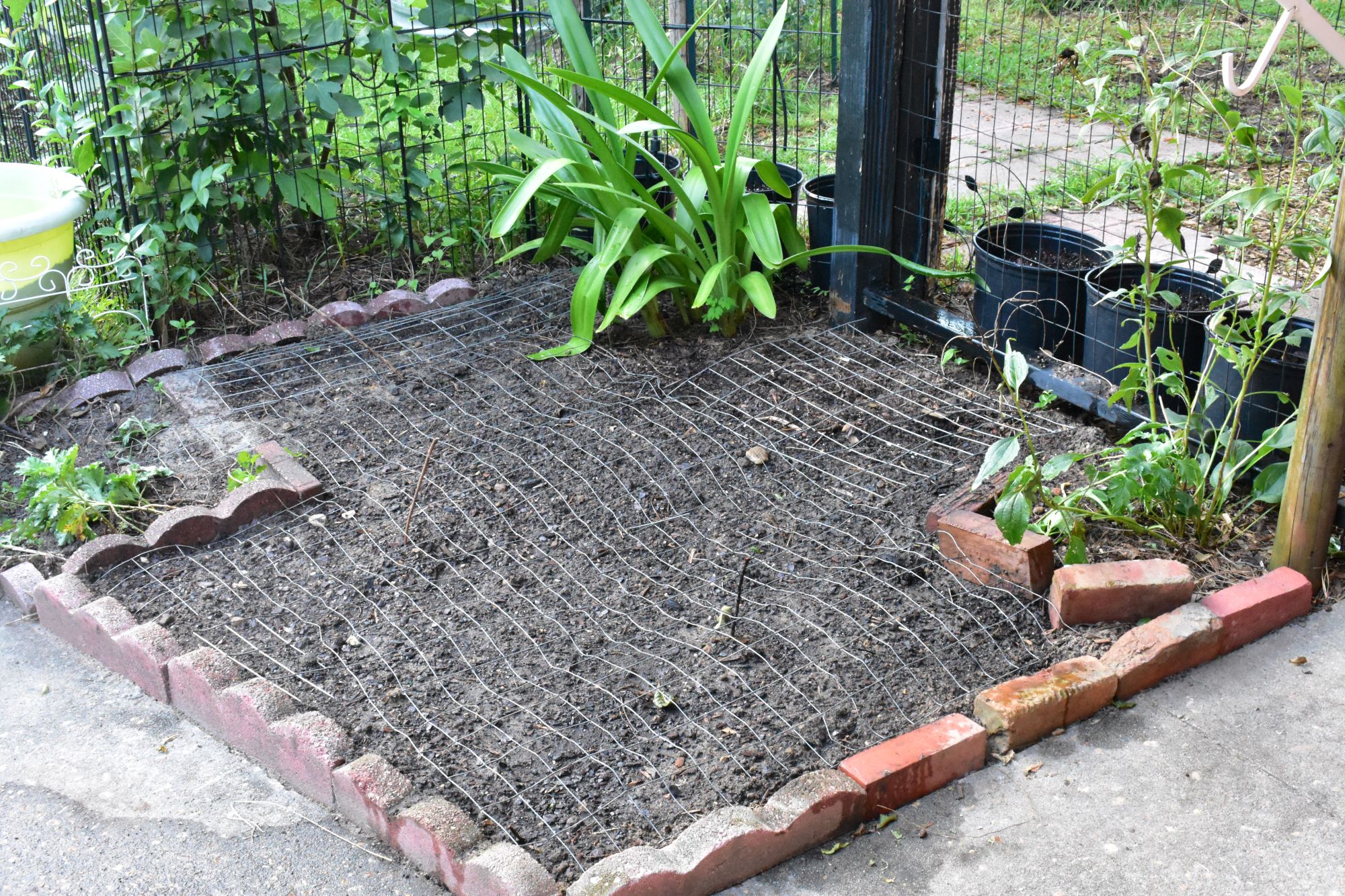 The same day we planted this little bed here with some patty pan squash, a small planting of turnips and a few beans and some daikon radish.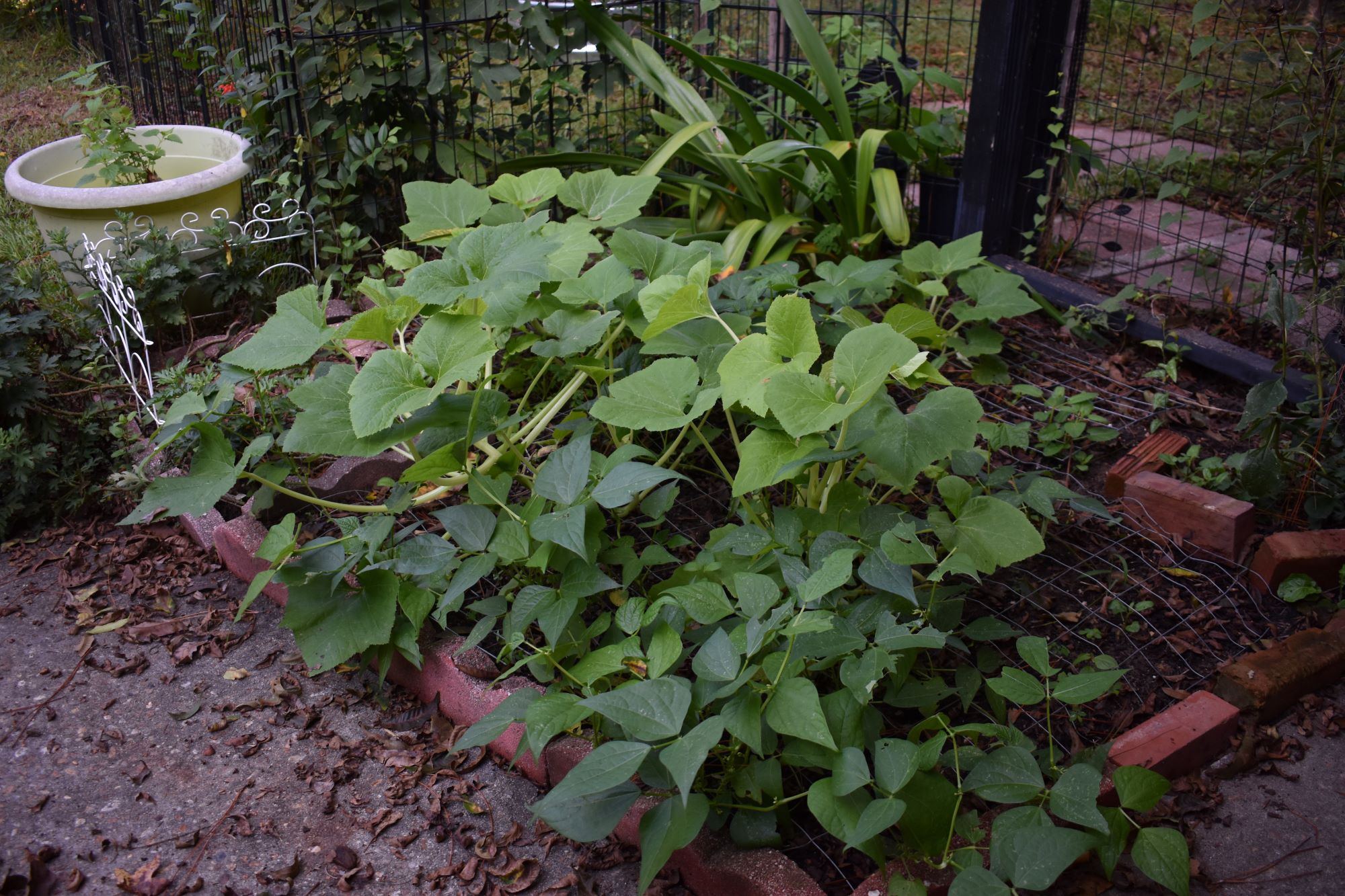 33 days later here we are. It all depends on our weather. It has been dry, it cooled down a bit but is heating back up this week. Our lowest temperature so far in the morning has been 60 degrees.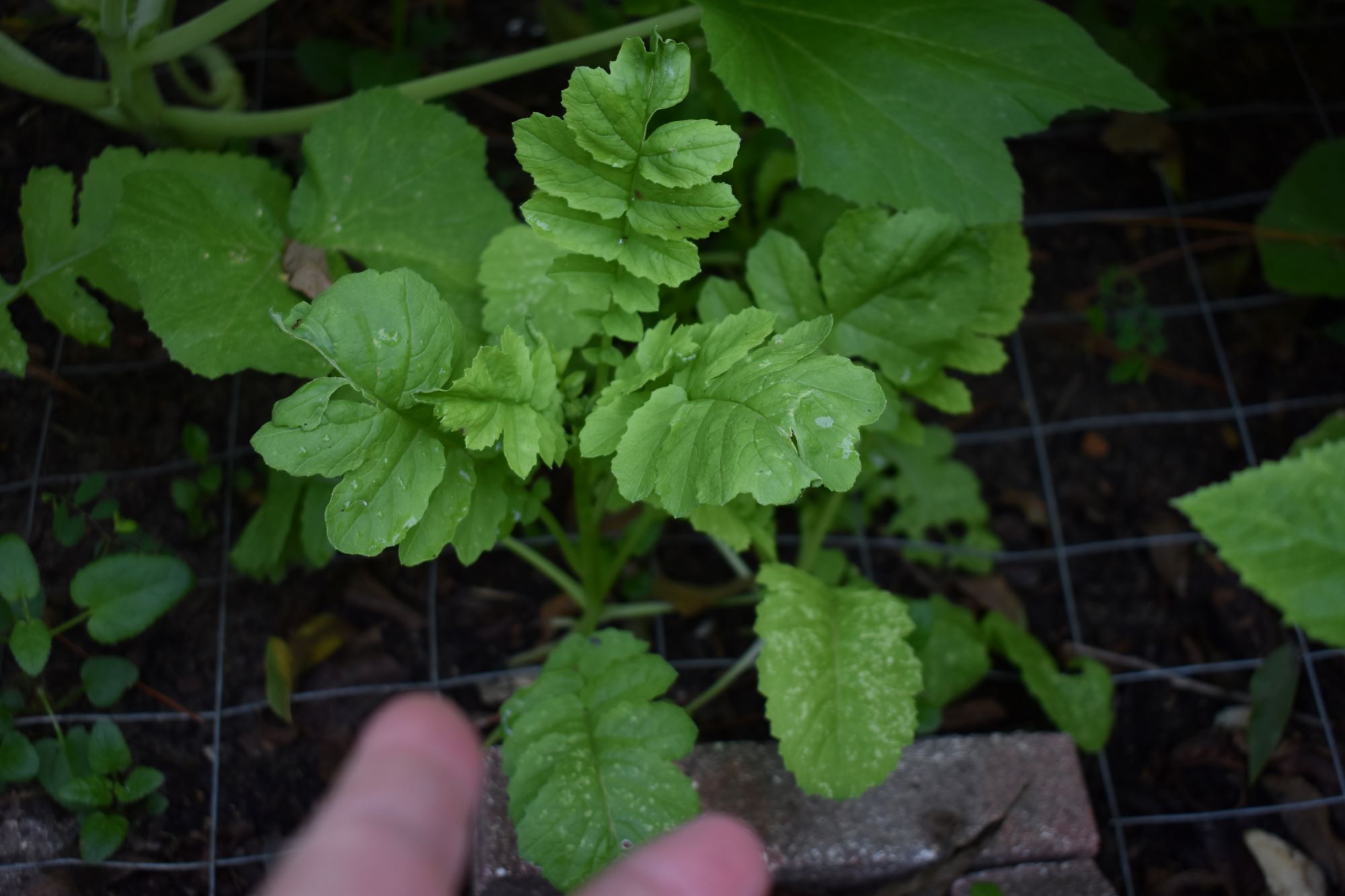 It seems the daikon radish that is planted in the ground is growing a little better in the ground than in the tank. I need to add some compost to the tank.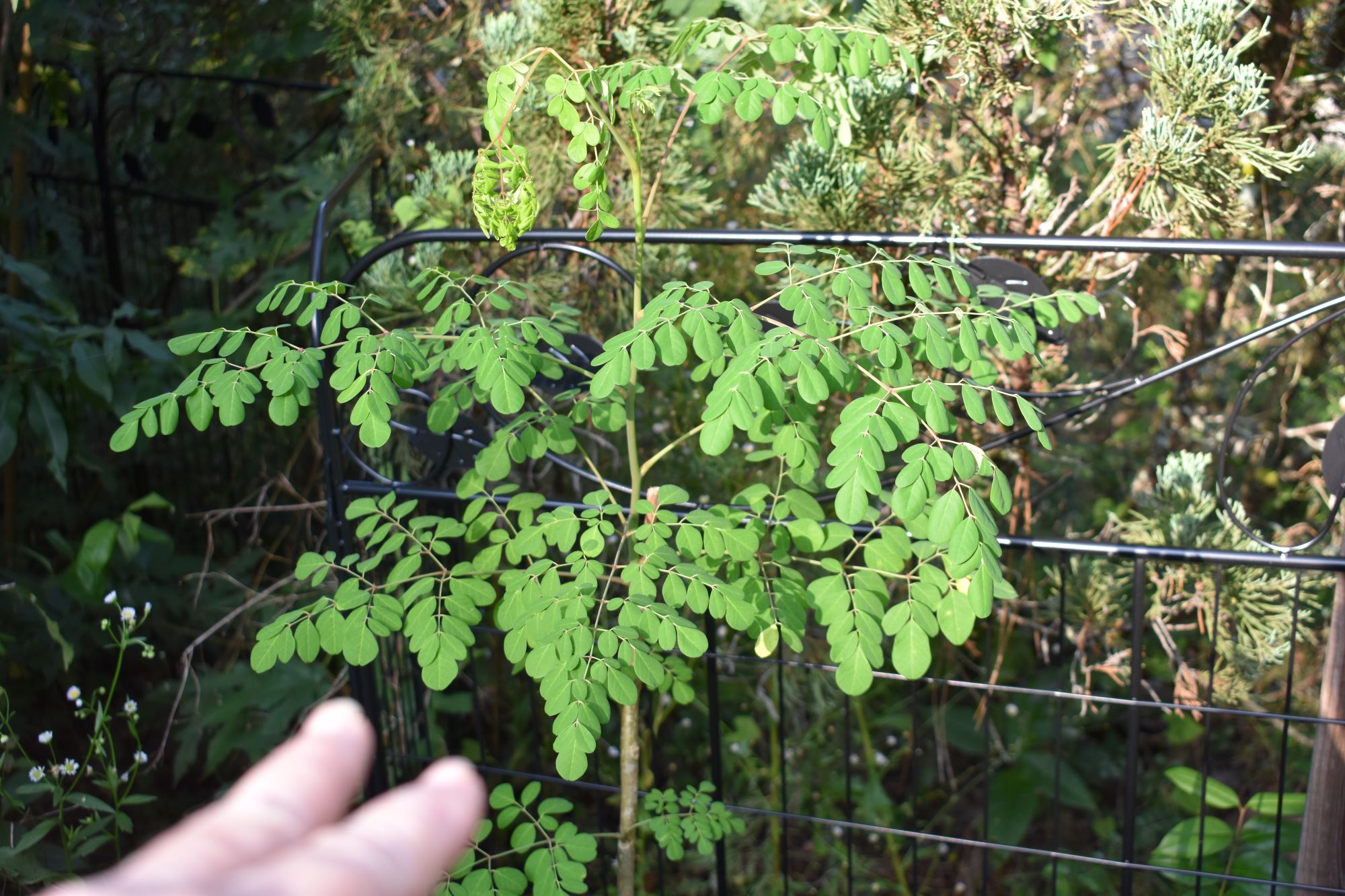 I do not remember if I have shared that we planted a tiny, I mean itty bitty Moringa tree. I had read about the health benefits of this tree so I wanted to add it to our garden.
A plum tree grew over into the Moringa's growing space and gave it too much shade and so it was growing slow. As I was pulling up some plants late summer I accidentally pulled up the Moringa tree. I was just sick about it but Charles replanted it in a new location. It is doing much better here now because it gets more sunshine. :) I am happy about that.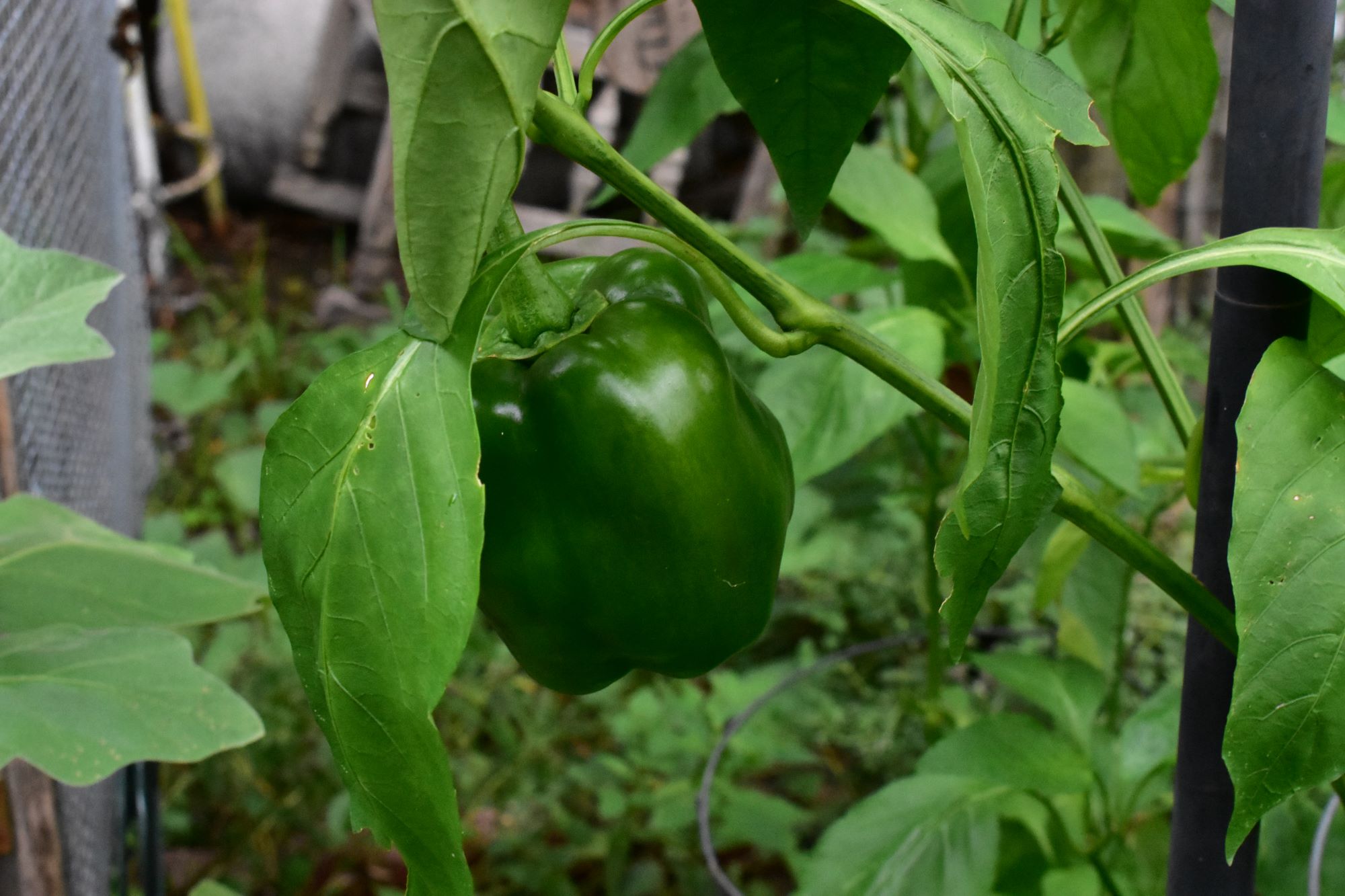 Our harvest was small this year and we are not sure what went wrong. The heat was awful but we managed to always have something growing.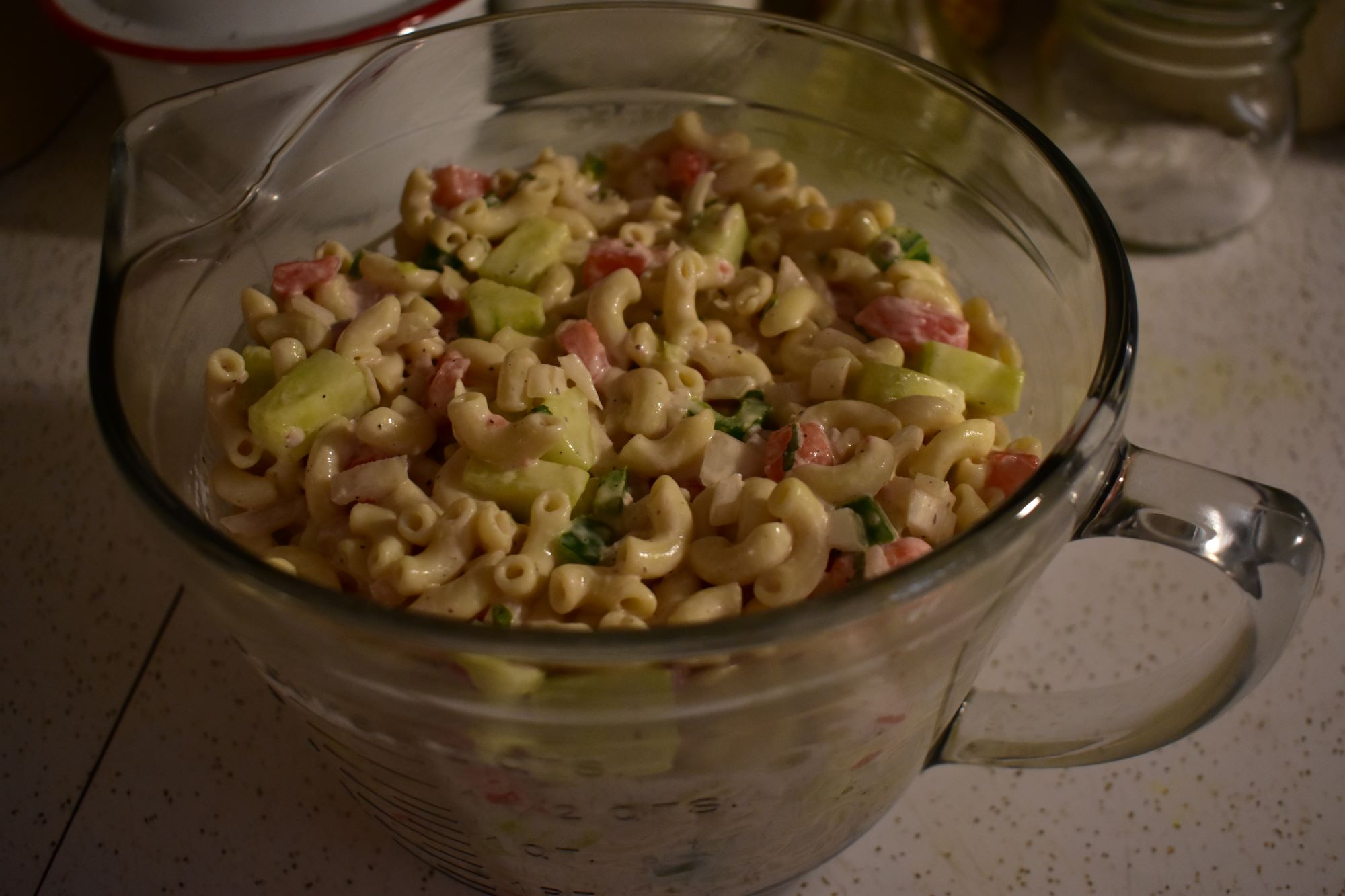 This is my favorite dish to make when I have a little bit of this and a little bit of that. Macaroni Garden Salad. I have made this for so many years I cannot remember. It used to be on the back of the Kraft Mac and cheese box. I cannot remember how far back but my children were small and that was a long time ago.
If you have macaroni and just a few fresh veggies from the garden or store you can add them to this dish. Bell pepper, cucumber, onion, tomato, and mayo, salt and pepper.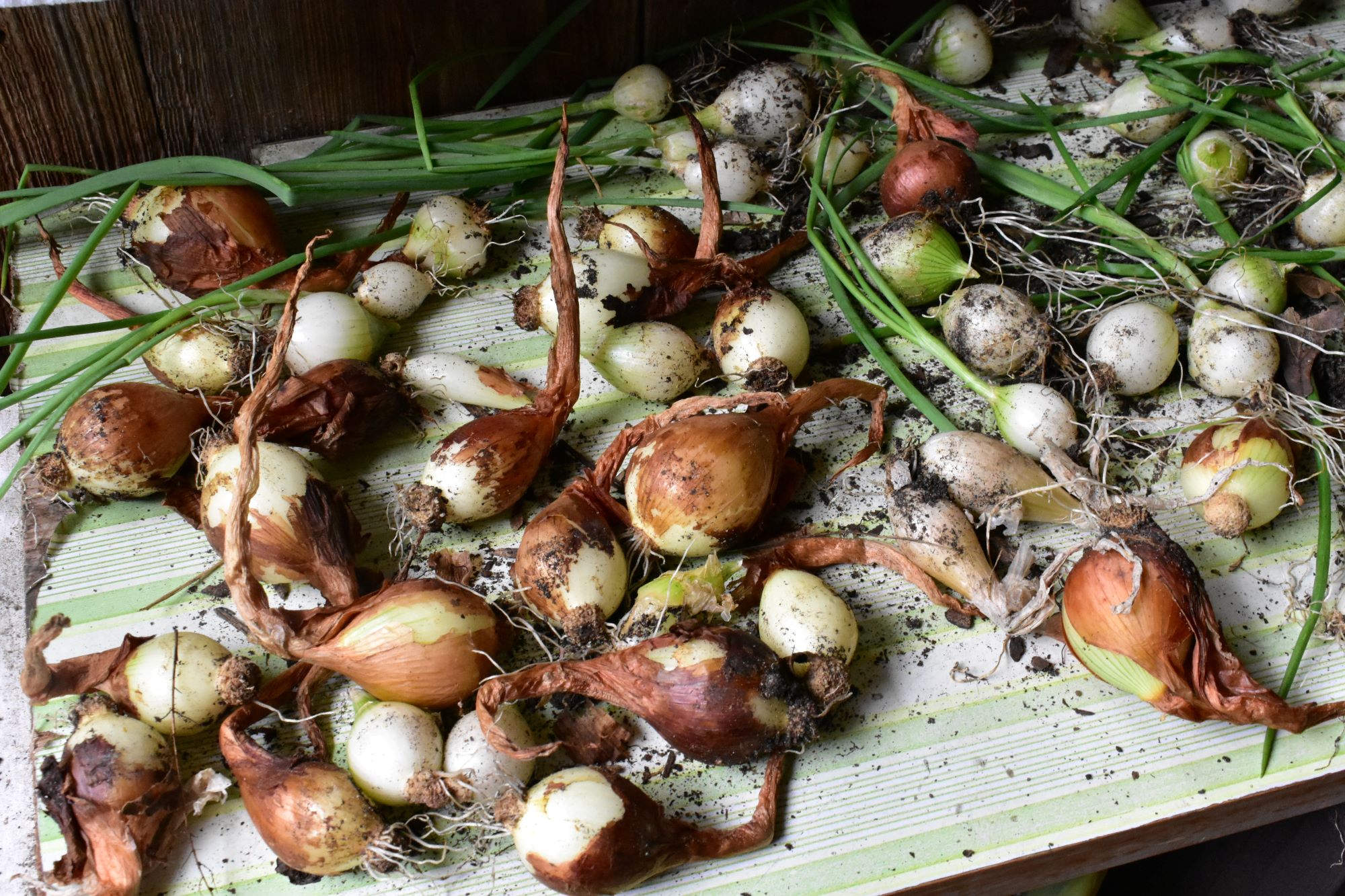 I mentioned in another post that I struggle to grow onions but I grow them anyway small but an onion. I will prevail!
There are more things growing right now. We have pecans all over the two trees, okra trying to grow, three types of squash, not making any yet but hope we get some before frost.
Now we are getting ready to set out our fall and winter greens. The veggies that prefer cooler weather. I have had this crazy notion to just throw a large handful of mixed leftover seeds that are going out of date all over the yard and see what comes up and grows come rain or come shine. :) Now that would be something. I will update again later on.
Grandma Donna