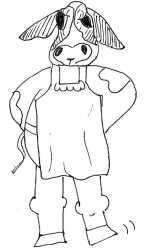 What are we planning? I am re-posting this page because we learn from our gardening mistakes and looking back can show how far we have come from earlier days. It is now 2010. We will be taking many photos this year 2009 as we work on being more sustainable. We started much earlier than we usually do to grow vegetables (possibly too early). We already have our potatoes planted and they are already coming up. We have lettuce growing, horseradish is coming up, beets are starting to emerge, we have onions planted and already getting tall, we have garlic that is growing well and turnip and mustard greens that are sprouting. I have included on th ......


Loading more pages
NEW! Join the mailing list to get email notifications when new articles are posted to our site.
Thank you for joining!
IMPORTANT!
You were sent an email to confirm your subscription to our mailing list.
Please click the link in that email to confirm or you won't be added.
If you have not received the email within a few minutes please check your spam folder.