WHAT IS GROWING AT OUR HOUSE?
OUR GARDEN IS DOING WELL, DESPITE THE THREE DIGIT NUMBERS AND LACK OF RAIN.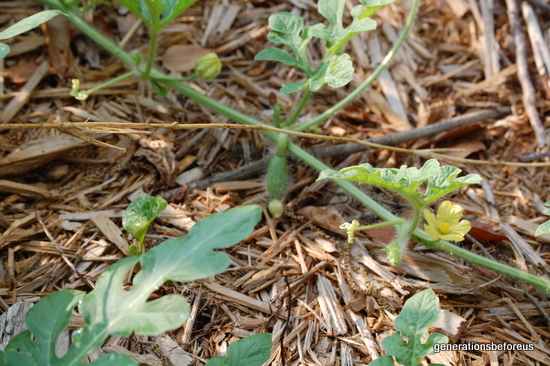 WE HAVE A BABY WATERMELON! Late June 2009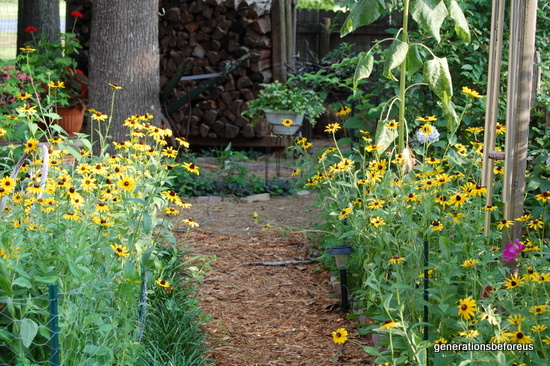 Our Blackeyed susans are attracting many honey bees June 2009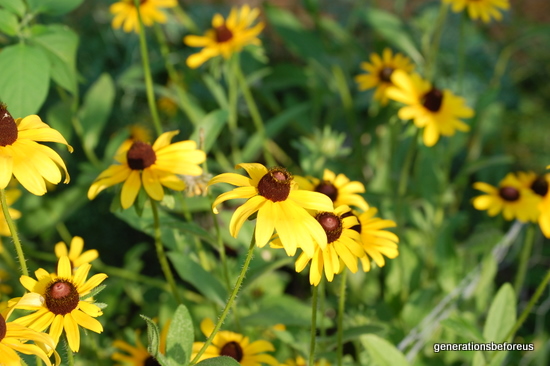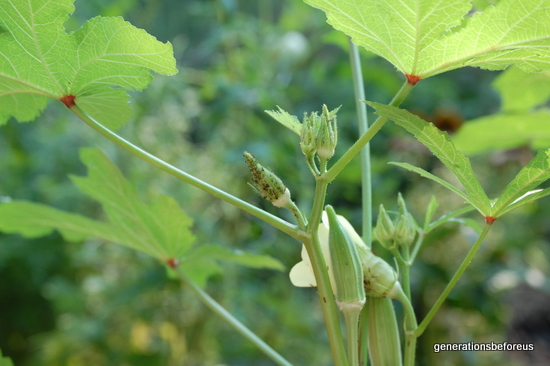 Notice the ants on the okra? Well they are eating the aphids off the okra.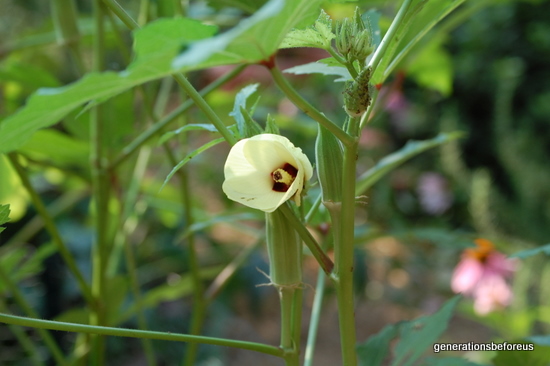 Okra Bloom Late June 2009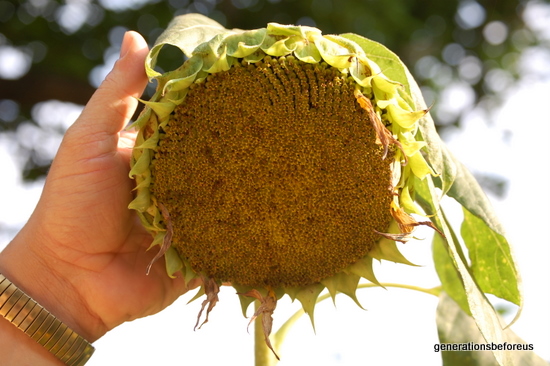 The Sunflower is starting to make seed! Late June 2009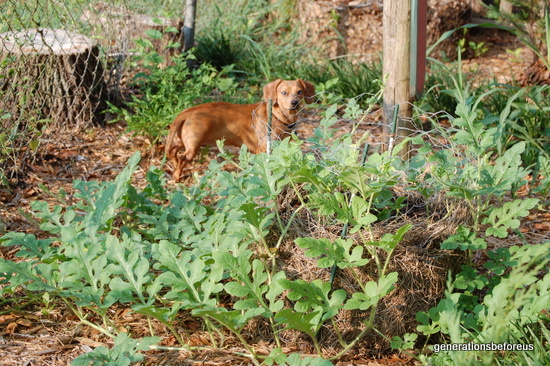 Katie in the watermellon patch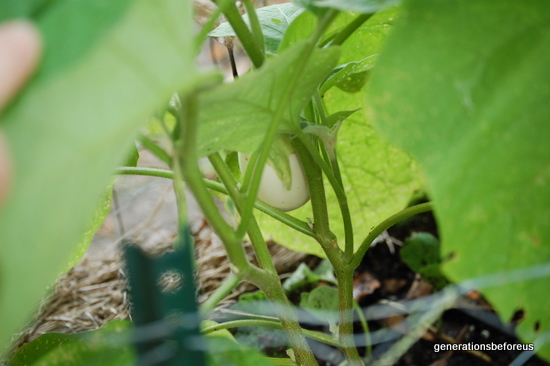 No, we are not growing eggs............ I wish.......... That is a white eggplant June 2009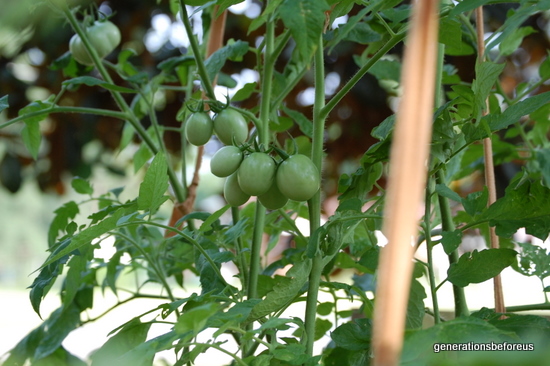 Amish salad tomatoes, I ordered the seed this past winter. Now June 2009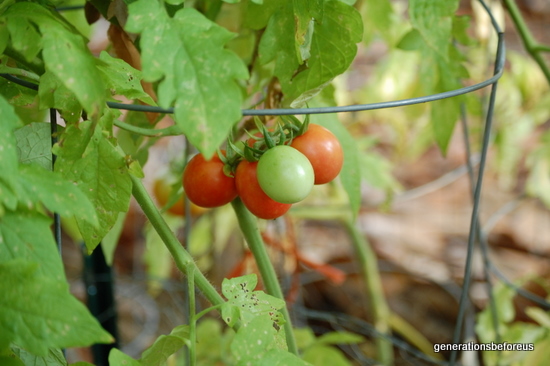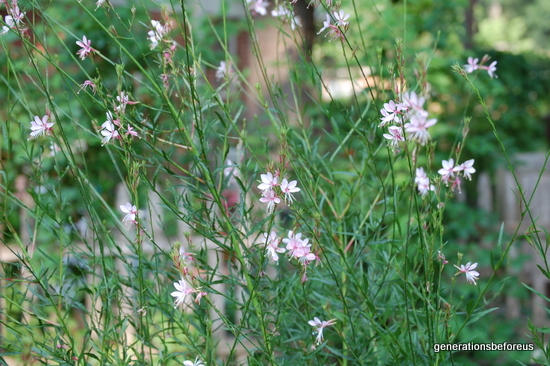 This is Guara and it is just beautiful, it is sooooo tall, about seven feet. Late June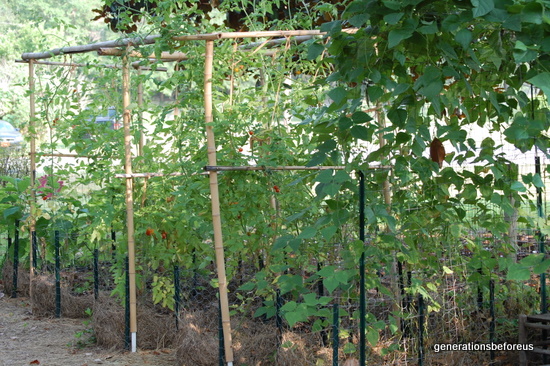 f
The tomatoes have gotten so tall that we had to build a bamboo frame around it. I cannot reach the top. June 2009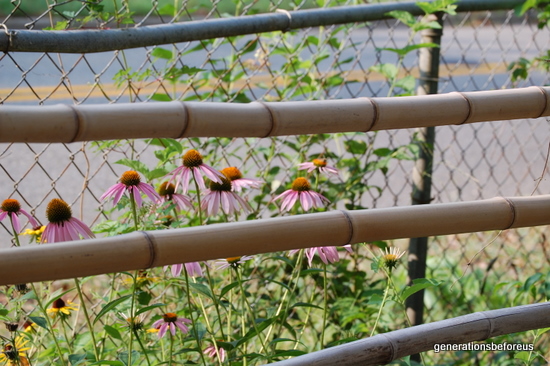 Just thought this was pretty because of the coneflowers.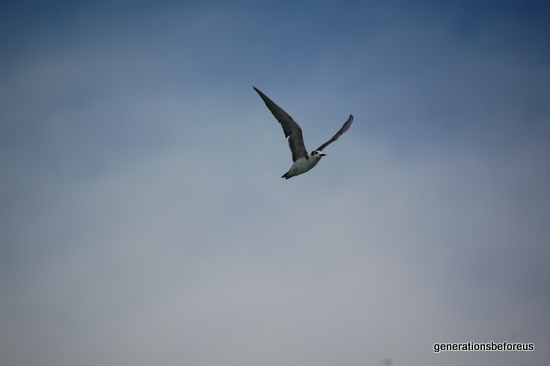 We went to see my daughter and decided to go to the beach............