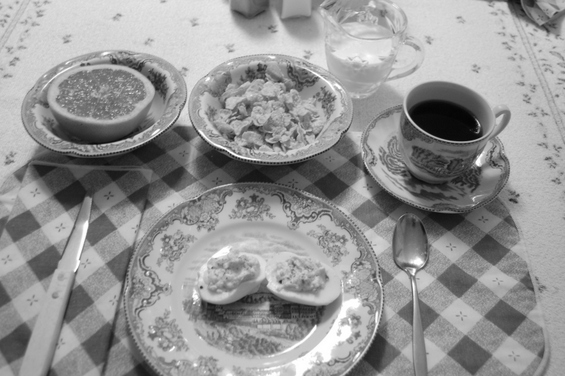 We continue on our journey living like the past. We have been discussing eating like the past, meal planning and getting back to basics. This post is about breakfast.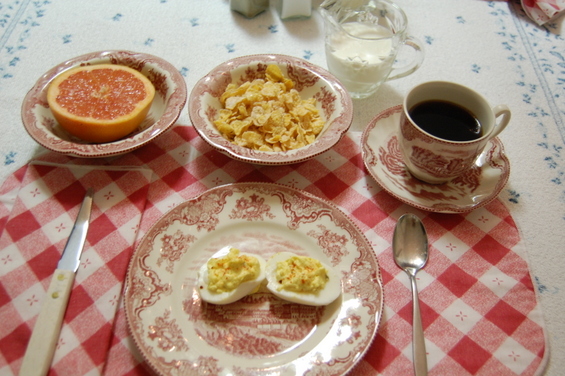 At our house we get up very early because my husband leaves out early in the morning. This means I need to get up before him to make breakfast. We have been discussing what we ate when we were growing up and have been reading older books on meals. This has led us to eating more like we did in the past.
Let me first say I am not a nutritionist. Each one of us eat different foods. I have visitors to this website from all over the world and some of us eat very different. This post is about eating like people did in the 1940's and 1950's.
We are working on getting our portions more in control and I have been taking pictures of some of our recent breakfast meals.
Breakfast Menu
Corn Flakes Milk
Deviled Egg Half Grapefruit Coffee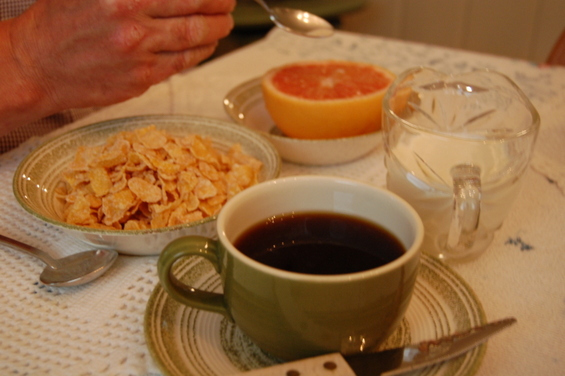 There will be a half of grapefruit leftover from this meal because I cannot eat grapefruit but my husband does. I will wrap the other half and save it for tomorrows breakfast.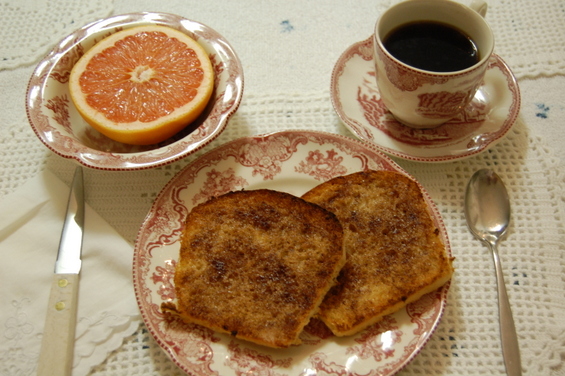 Breakfast the next morning.
Menu
Cinnamon Toast Grapefruit
Coffee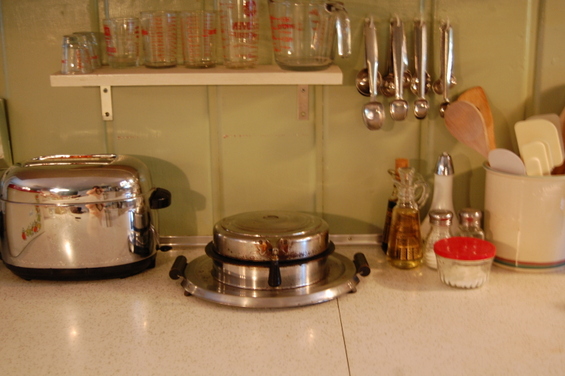 If we plan ahead for the week we can use foods leftover for the next day which can make it easier if we have little time.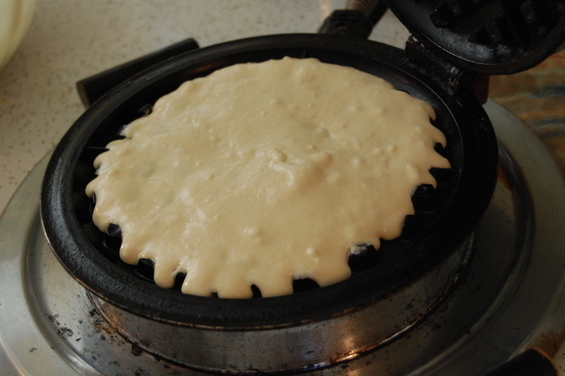 Such as waffles.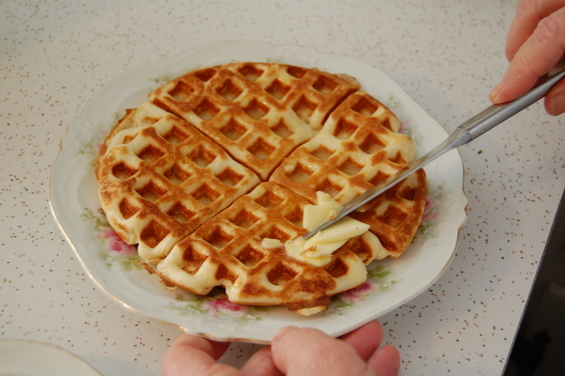 Make enough to eat that morning and some to put in the fridge to warm over the next day. Do not butter the waffles that will be saved for the next day.
I forgot to take a photo of this on the table.
Menu
Waffle Syrup
small bowl of blueberries
Coffee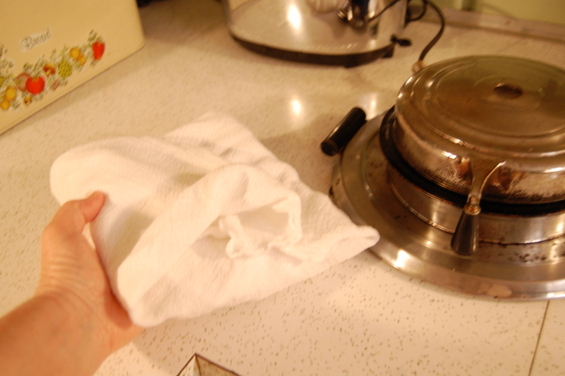 I wrap our waffles in wax paper then a cloth around that and place it in the fridge.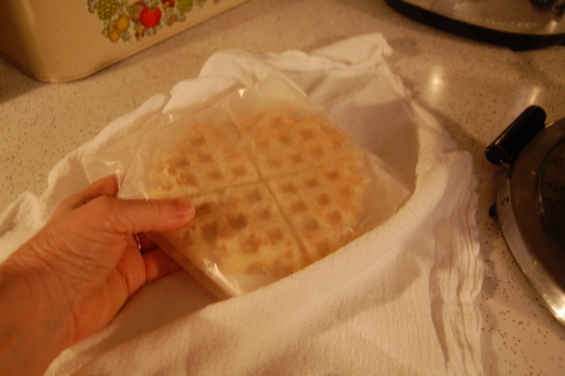 Then just take them out place them on the heated waffle maker and reheat them.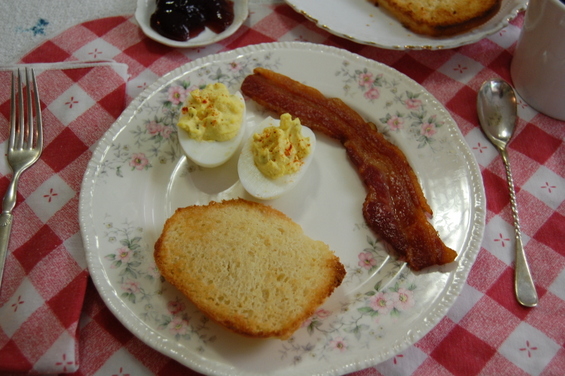 This morning we had bacon that was cooked in the oven. 375 degrees for 15 minutes or until done. It all depends on the thickness of the bacon.
Menu
Deviled egg Bacon
Toast Blackberry Jam Coffee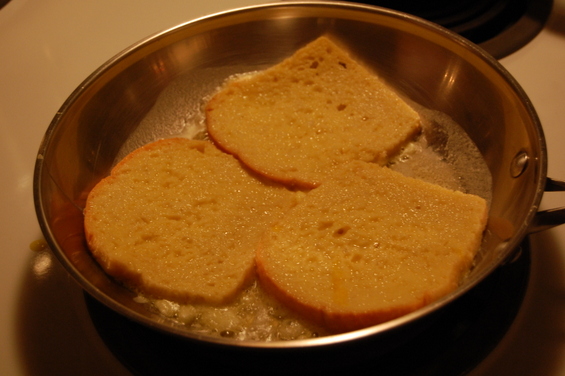 French Toast is an easy breakfast.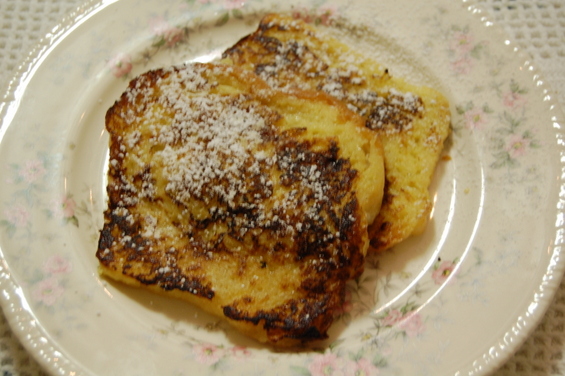 French Toast made with egg, milk, sugar and butter for cooking. I do not eat syrup on my french toast because it is already sweet enough for me but my husband does like a bit of syrup.
Menu
French toast Syrup
Coffee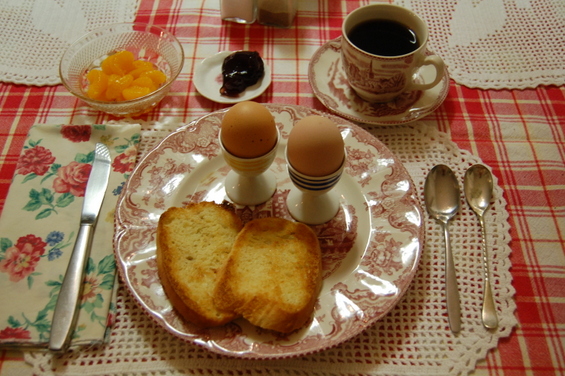 A simple but lovely breakfast.
Menu
Soft boiled eggs Toast Jam
Mandarin Oranges Coffee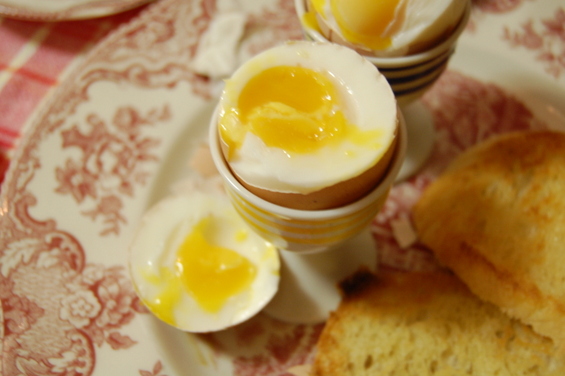 A soft boil egg is very tasty when you dip the corner of your toast into the center of the egg. I cook my eggs for 5 minutes starting when it just starts to bubble. It takes a bit of practice and depends on how hard you boil the water. Turn it down just a bit once it starts boiling.
I placed my hand to let you see this is a small dish of warm cinnamon rolls. There are five rolls in this dish. I do not make cinnamon rolls very often due to the sugar but a few times a year I will make them for a special occasion.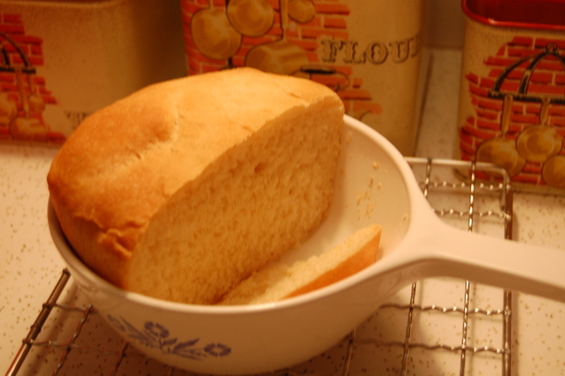 I needed to make bread for sandwiches so I split my one loaf recipe and made a small loaf of bread and the small batch of cinnamon rolls.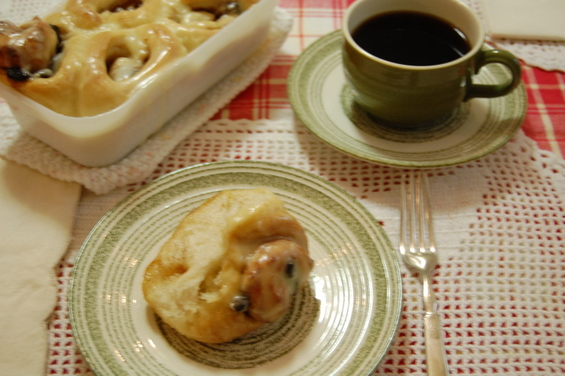 Menu
Cinnamon Roll Coffee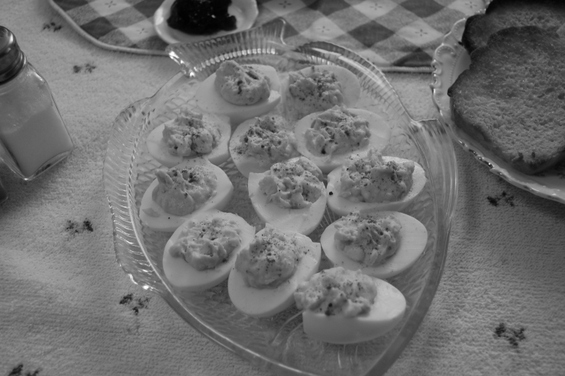 Deviled Eggs can be very good for breakfast and as a side dish for Lunch, Dinner or Supper.
Here are some more ideas for breakfast.
Menu
Oatmeal Cooked apples
Coffee or milk
Menu
Omelet Toast
Coffee
Menu
Coffee Cake Fresh Berries
Coffee or milk
Menu
Creamed Eggs over toast
Sliced oranges Coffee Juice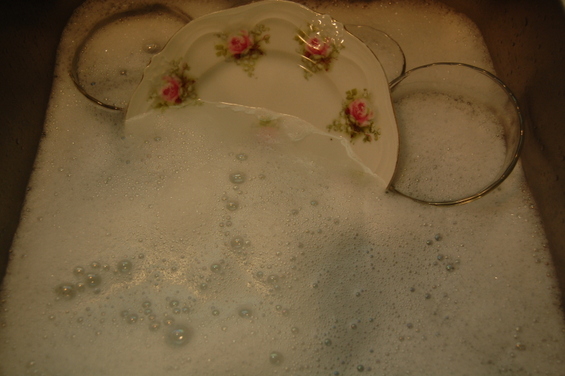 Looks like it is time to do dishes....... Grandma Donna