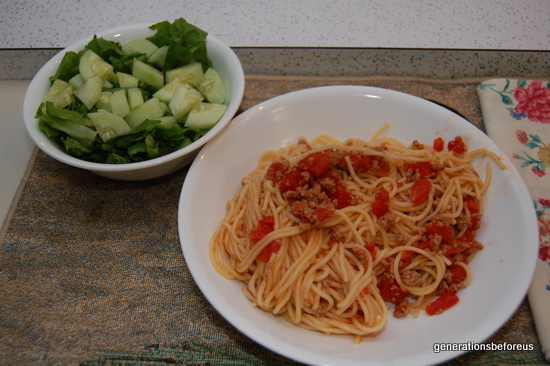 1 pound uncooked ground turkey or ground chicken

2 cans petite diced tomatoes (You can add fresh tomatoes if you have them)
Fresh Garlic if you like garlic
Make sure to get egg free pasta....

Thin spaghetti or any kind of egg free pasta you can eat that is ** Note Egg Free, Dairy Free, Nut Free pasta! If you cannot find egg free pasta you can cook rice and pour this over rice.

This recipe can be adjusted to your size family. MAKE SURE TO CHECK YOUR INGREDIENTS TO MAKE SURE THERE ARE NO ALLERGENS
First put on your water to boil the spaghetti. Cook the amount of spaghetti that you need for your family. While the spaghetti water is heating start making the sauce.
Sauce

Pour a couple of tablespoons olive oil in a skillet. At this time you can add chopped fresh garlic if you like garlic (I really like garlic). Simmer garlic very briefly but do not let it turn brown then add 1 pound ground turkey in skillet, you can add more seasoning such as salt and pepper, garlic powder if you do not have fresh garlic, onion powder, season salt.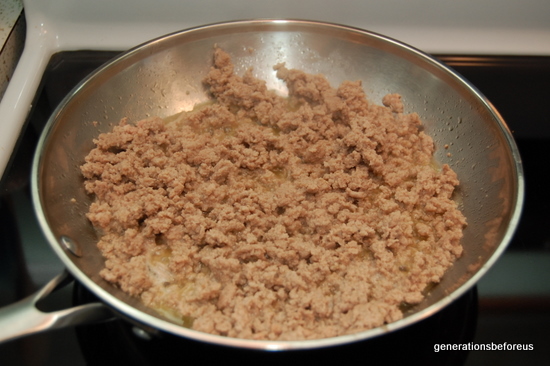 Cook the ground turkey until done and then add two 14.5 ounce petite diced tomatoes. Stir and simmer until spaghetti is cooked.


Place in pot and toss together. Add a salad on the side and this is a very good quick homemade meal.
I use small canning jars to put leftover spaghetti. Put in the refrigerator and the next day you have a ready to eat meal.