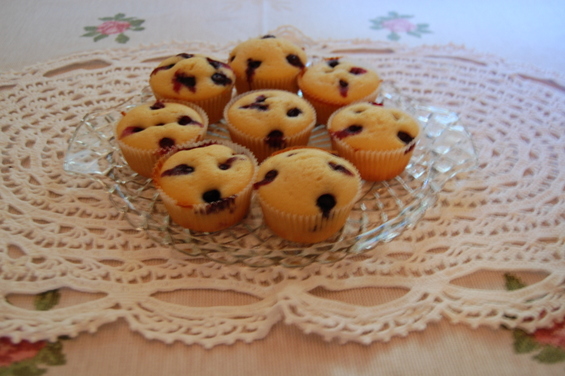 I have had requests for my blueberry muffin recipe, some saw a photo of them in another post. I like a cake like muffin so mine are probably more like blueberry cupcakes.
This recipe is a bit different than some because I converted a cake recipe that I have used for years and adjusted the recipe to make an even dozen muffin/cupcakes.
1 Cup plus 2 Tablespoons all purpose flour
3/4 cup Sugar
1 teaspoon plus 1/2 teaspoon plus 1/4 teaspoon Baking Powder
1/2 teaspoon salt
5 ounces milk
1/4 cup light oil, I use extra light olive oil
1/2 stick butter
2 medium eggs
1 and 1/2 teaspoons pure vanilla extract
Directions
First preheat oven to 350 degrees and this will bake for 20 to 25 minutes.
I use cupcake papers so line a normal size cupcake pan with papers or you can just butter and flour the pan if you like.
Put your dry ingredients into one bowl and wet ingredients into another bowl.
The butter must be very soft or slow melt the butter and cool. Do not let the butter simmer just stir the butter on low heat until most of the butter is melted but still creamy.
Whisk the dry ingredients so that the salt and baking powder sugar and flour are all mixed together.
Mix the wet ingredients, egg, milk, oil, butter and vanilla together.Then add the wet ingredients into the dry ingredients and mix with a beater for 2 minutes.
Pour mixture into cupcake papers, place blueberries on top and press down a few of them.
Place in oven and Bake in a pre-heated oven for 20 to 25 minutes. Remove and put on cooling rack to cool.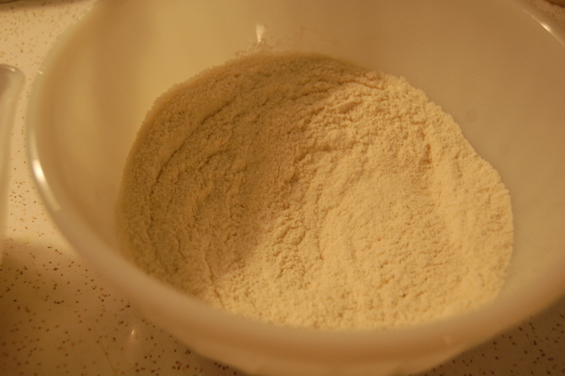 Whisk flour mixture....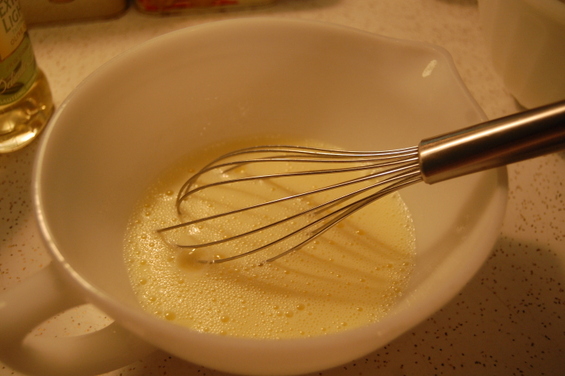 Beat wet ingredients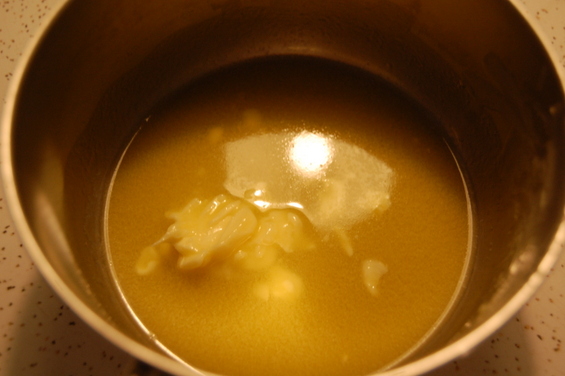 including the melted or softened butter....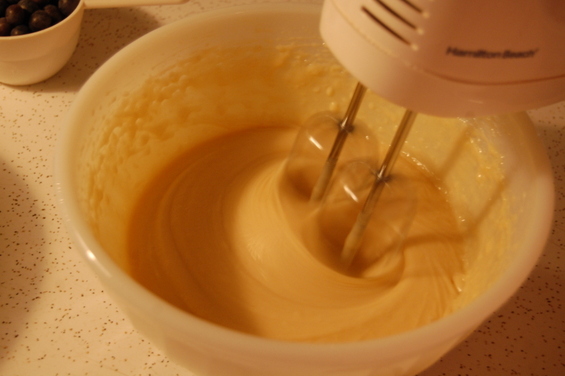 Beat for 2 minutes....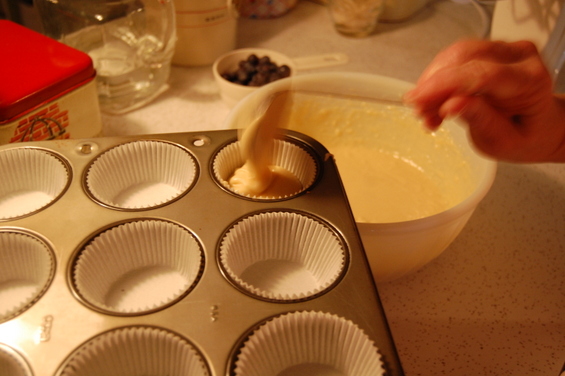 spoon or pour into muffin papers or muffin pan...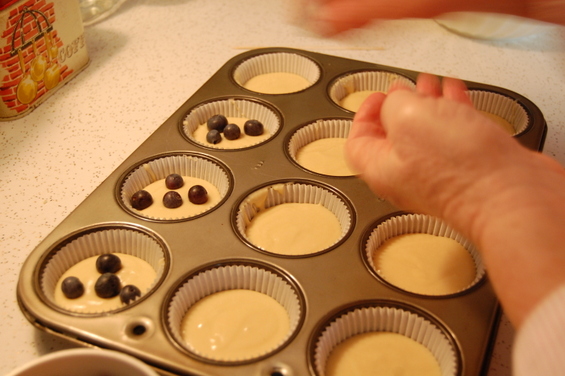 Add Blueberries.....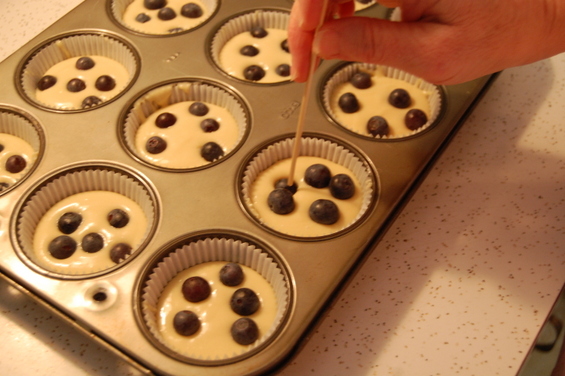 Press a few of them down but not all.....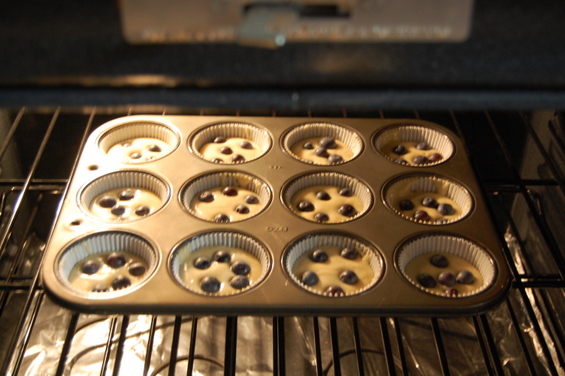 Bake in 350 degree oven for 20 to 25 minutes..... I cook mine for 23 minutes for my oven.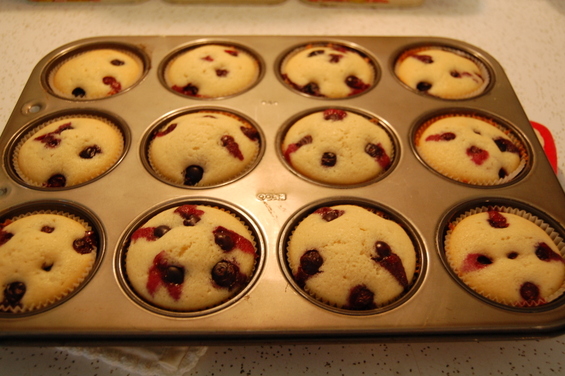 Remove to a cool place....
This is a soft cake like muffin....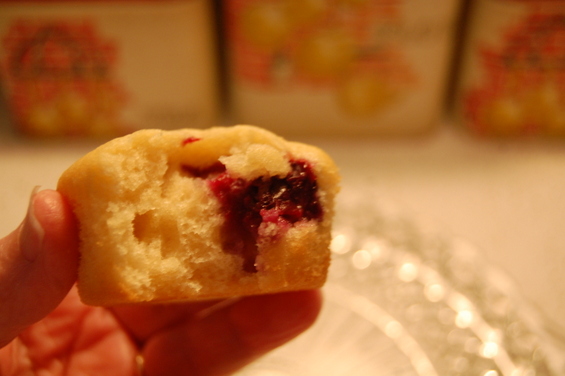 I hope you enjoy.......
Grandma Donna