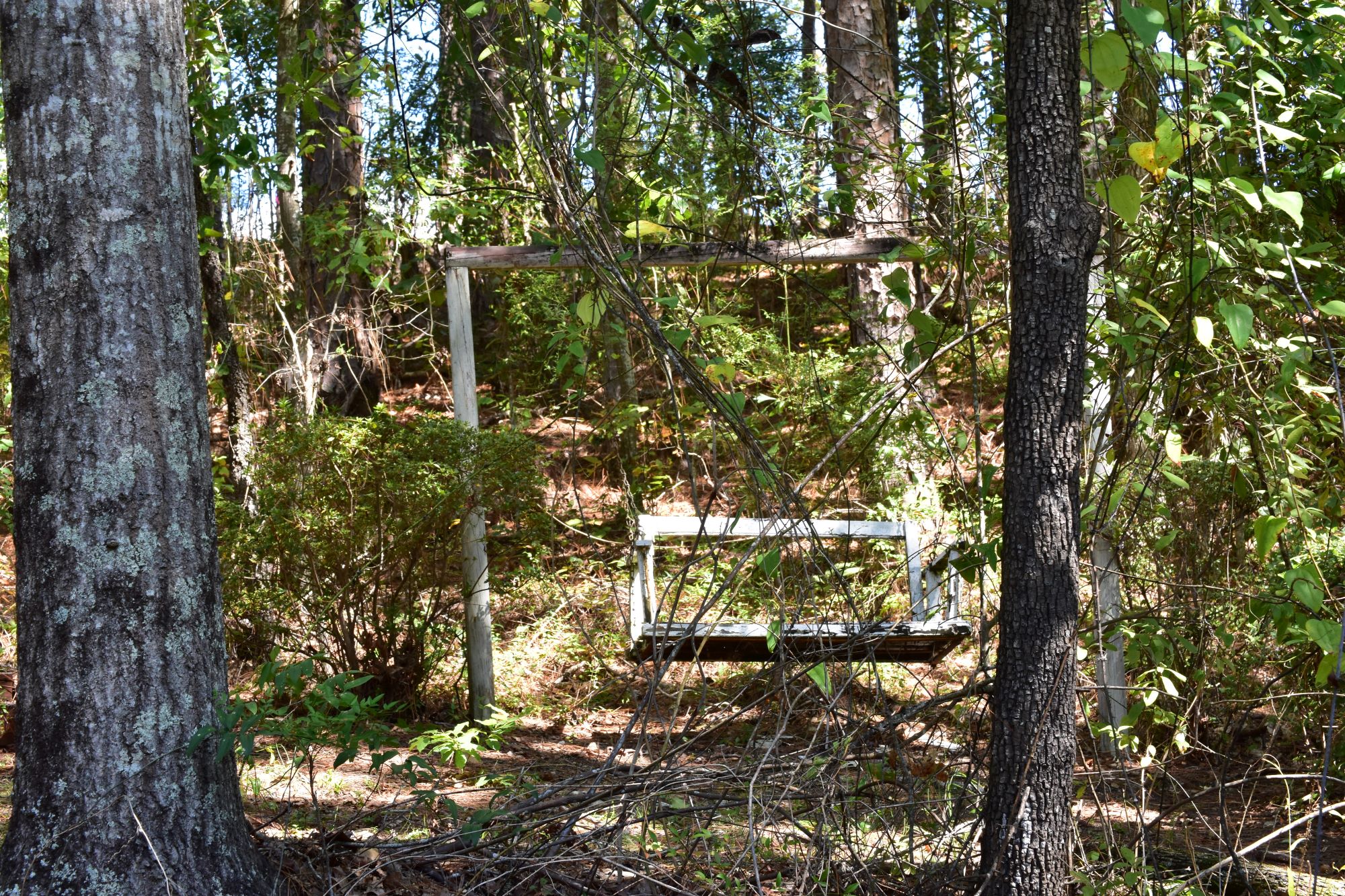 I have been posting lately about our project of working on an old wood shop to have a place to stay so we can be closer by to help a family member that lives an hour away.
Long ago different members of Charles's family purchased some wooded land around a lake. This was during the time that Jim Walter's homes were popular. Jim Walter started a business around 1946 and would build the shell of a wooden home so the owner could do the finishing. The only requirement was the customer had to own land.
When lots and land were a decent price, Charles's family got together and decided to purchase lots, his parents, Aunt and Uncle, Cousins, and Charles all got plots of land in the woods. The plan was to build to have a place at the lake or to retire. Many years have gone by and many members of the family have passed away but some of the family members are still holding on to the wooded land and Charles and I are too.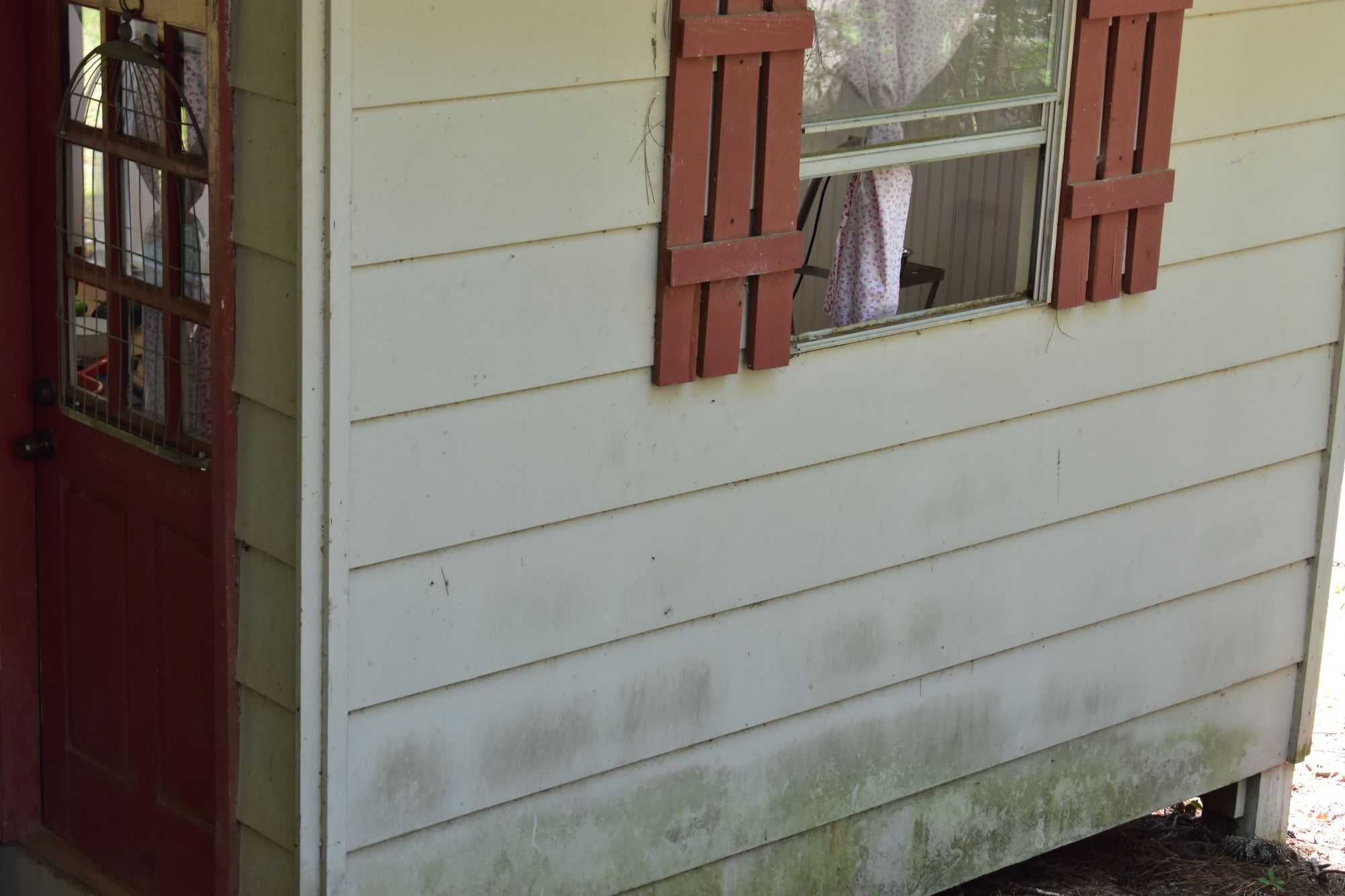 What I post about is always real, the good the bad, and the ugly because this is real life.
The old woodshop above. Some curtains I hung temporarily to close when we finish working. Still much clean up to do.
I mentioned in other posts that our family member Madge has been needing some help for the past few years. Madge lives on one of the lots. We are all getting older now and it is not easy to do things as we once did. We need to help Madge with the things that she cannot do by herself and we need to go there more often. The terrain is very hilly and I have yet to find a level spot anywhere around that is level to stand.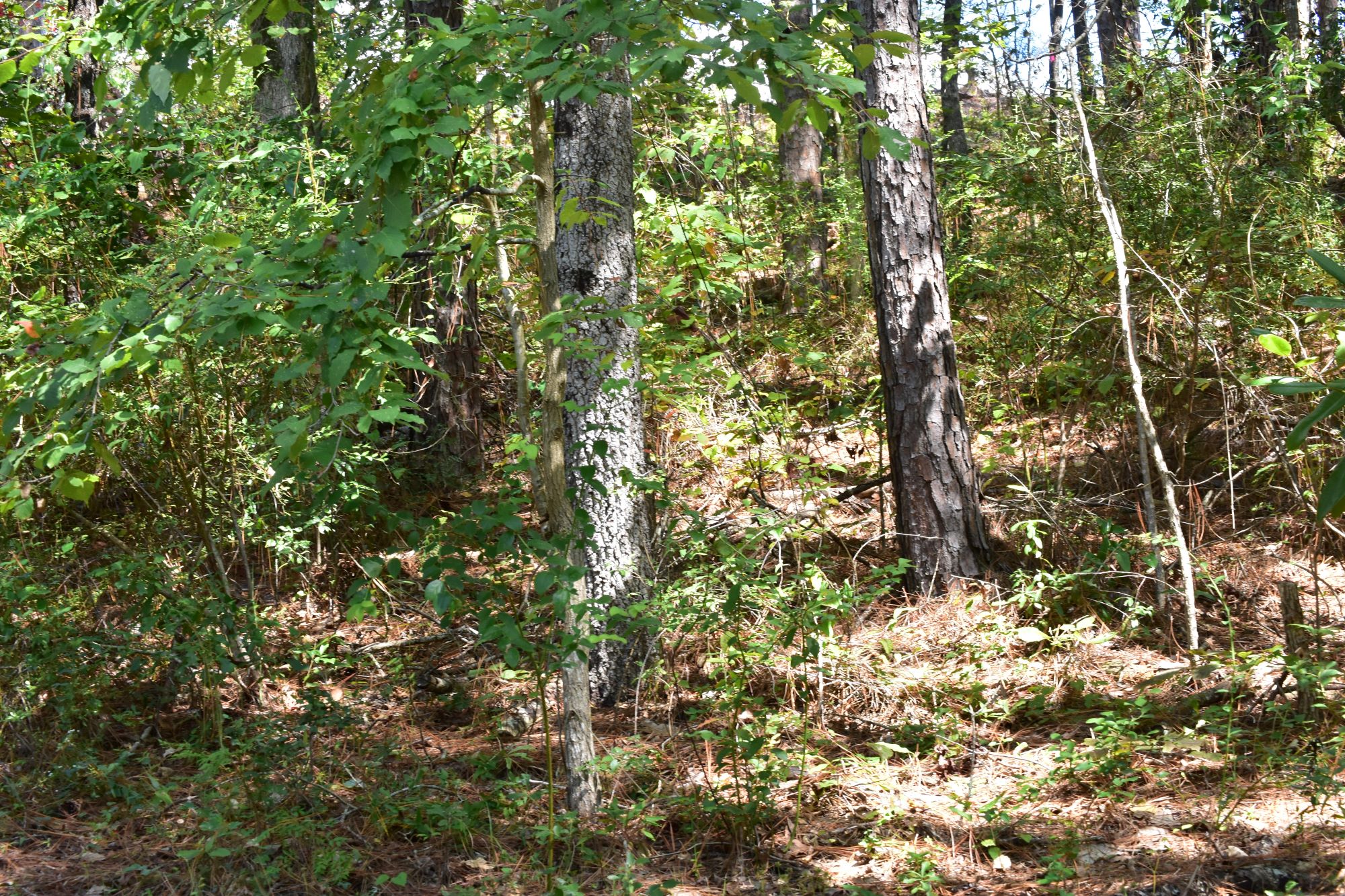 Down the hill from Madge is an old workshop that needed fixing up anyway, so Charles and I are working on this place so we can have a place to stay up there when we need to do repairs or help out.
We have three little dogs we call our girls so we don't want to go to help Madge and intrude with three dogs. Our little dog Katherine is a senior dog and she does not need a lot of stress, Elizabeth is also senior but two years behind Katherine and then there is Bernadette the youngest.
If we have our own place to stay we will all be more comfortable and not have to get back on the highway to drive back home after it gets dark like we have been doing. This will be easier on us and I really like it up there by the lake, there is a beautiful view of the lake around the workshop, especially in the winter when the leaves are off the trees.
From The late 1970s till the mid-1990, this small building was used as a small woodshop. We do not need a lot of space to sleep and wash up or cook a meal so we decided to fix it up for that purpose.
Over the years, the little shop gradually became a storage place for items no longer wanted as many old buildings do. It seemed that whenever someone passed away and the family didn't know what to do with the leftover junk it was put into this woodshop until there was no space left to put anything and it was all junk!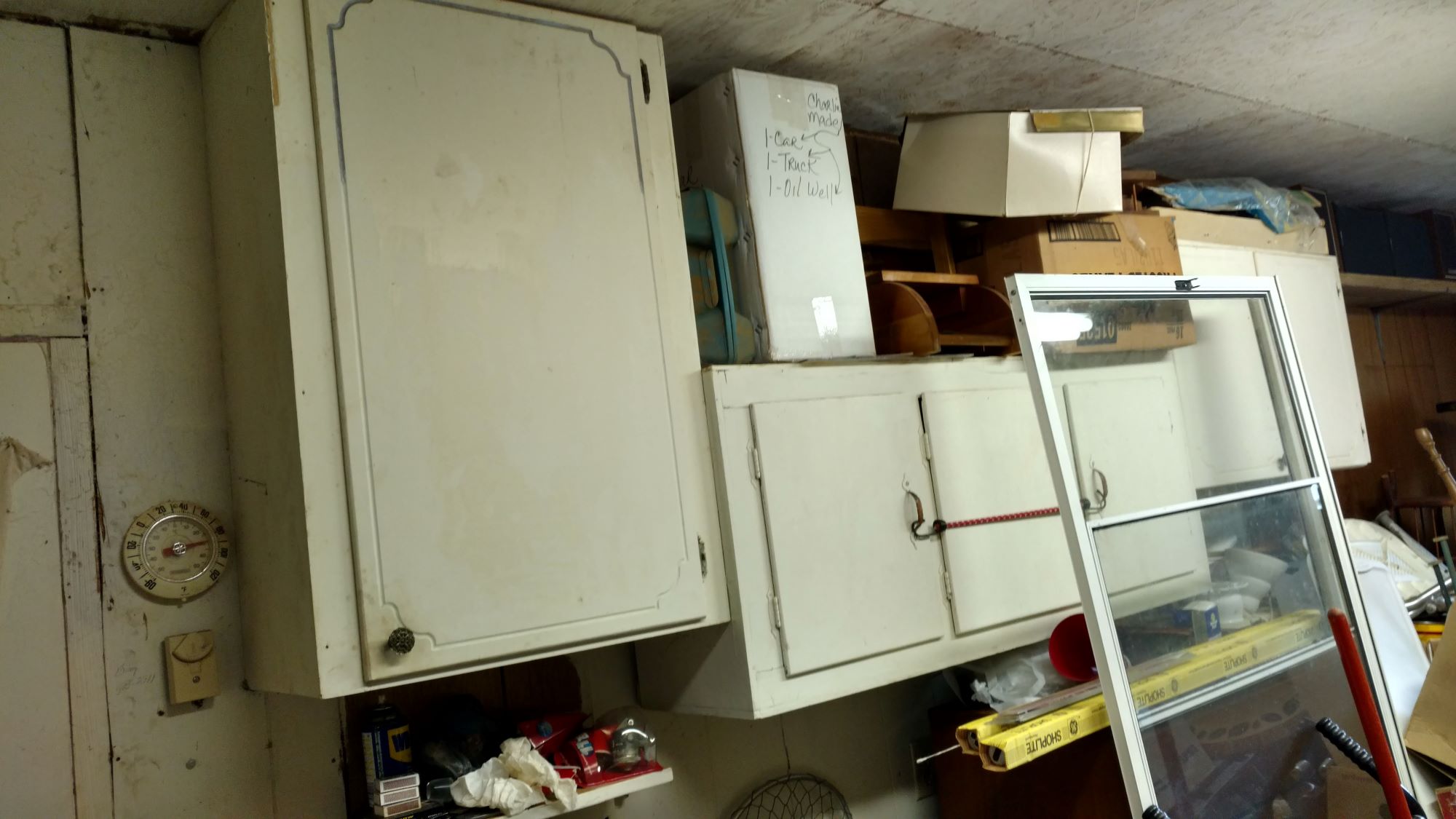 We decided to invest our money into fixing up this little place, but, it was not only full of junk but also spiders and bugs from years of sitting. We did not know where to start or if we were physically able to do this. It took many months to clean it out driving back and forth two hours each trip. Our son and daughter-in-law came up twice to help us haul some things away and that was a big help.
There is another shed up on the hill and we cleaned that out too and for that was more stuff to haul away. What a relief that was for it to be gone. After that was done, Charles repaired the roof.
I got sick twice, once from a tick bite from walking around the building area and heat exhaustion when we ripped out the inside of the building. Charles was very exhausted too but we only hire someone to do something that we cannot do.
Once it was empty, we tore out all the inside walls down to the frame, cleaned it out really well, and then insulated the small building, just Charles and myself. We are on a budget and have paid for everything as we go because this is how to stay out of debt. Staying out of debt is a patience thing, save the money and then purchase what we need so nothing is owed.
We know there will come a time, as we are getting older, when we will not be able to physically do these things and will have to hire help, we will do this as long as we can, save our money for when we do need help.
The building does have electricity but is not plumbed for water. We are fixing it to be functional without the use of electricity or plumbing. The power does go off in this area easily with a storm and can be out for quite a while.
We have told Madge that when it is finished, she can go down there to stay if the power goes out because we will have it fixed to be a comfortable place to stay without power. We are using power to do the build. It has wall plugs around the walls so we have left them for the family that comes after we have departed this world.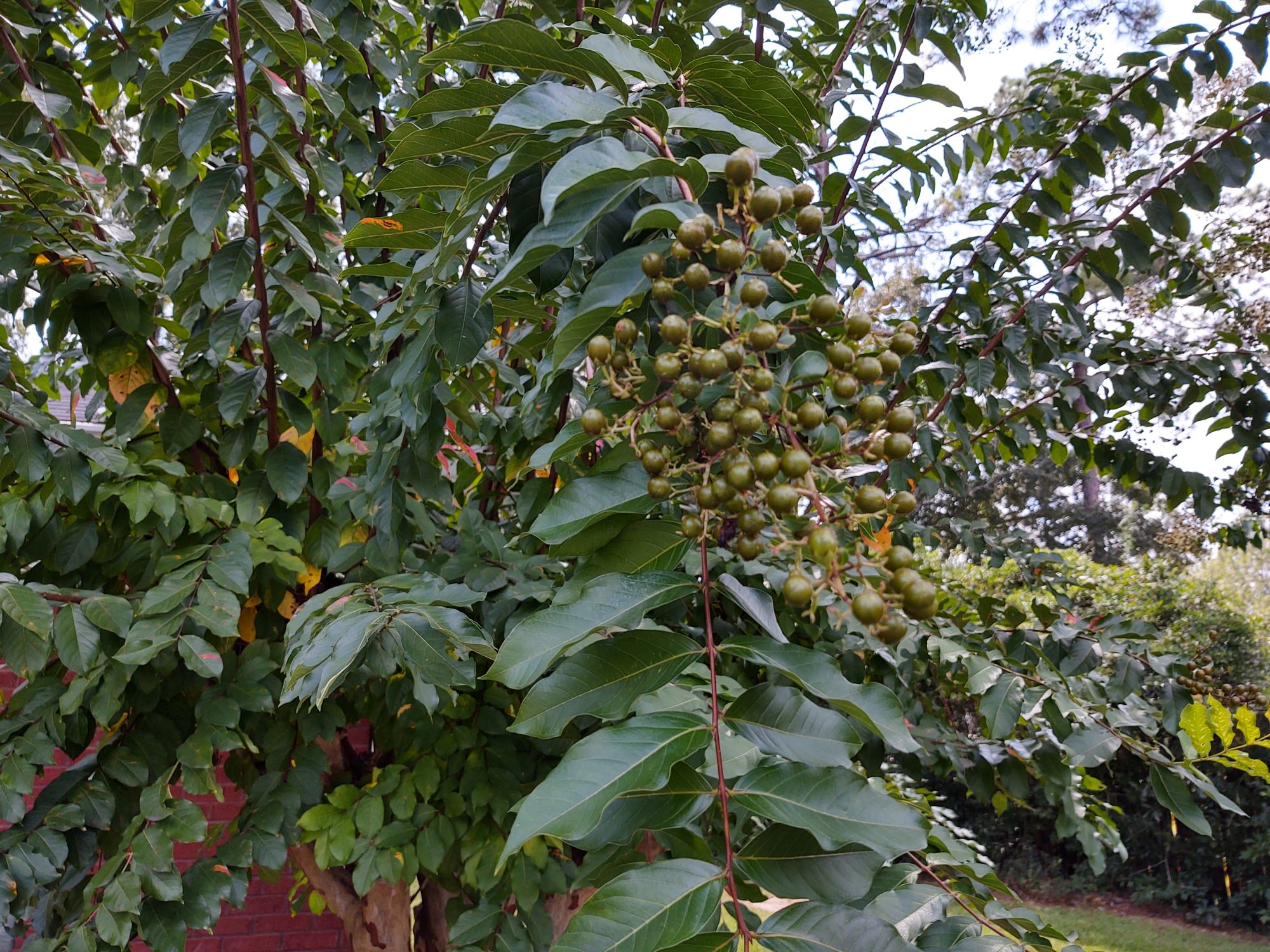 This is a Crepe Myrtle Tree and common to see around this part of the country. When they are in bloom they are beautiful.
We have thought a lot about names for the tiny house/home and we came up with the name "Myrtle". There is a Crepe Myrtle growing by the tiny house and we will be going up to visit Madge so we thought it would go well with, "We are going up to Myrtle's to see Madge".
I use the word "up" a lot because from the time we leave home we are going to a higher elevation and when we get there we drive up a hill and Madge's house is further uphill.
So now, the official name for the Tiny House is "Myrtle".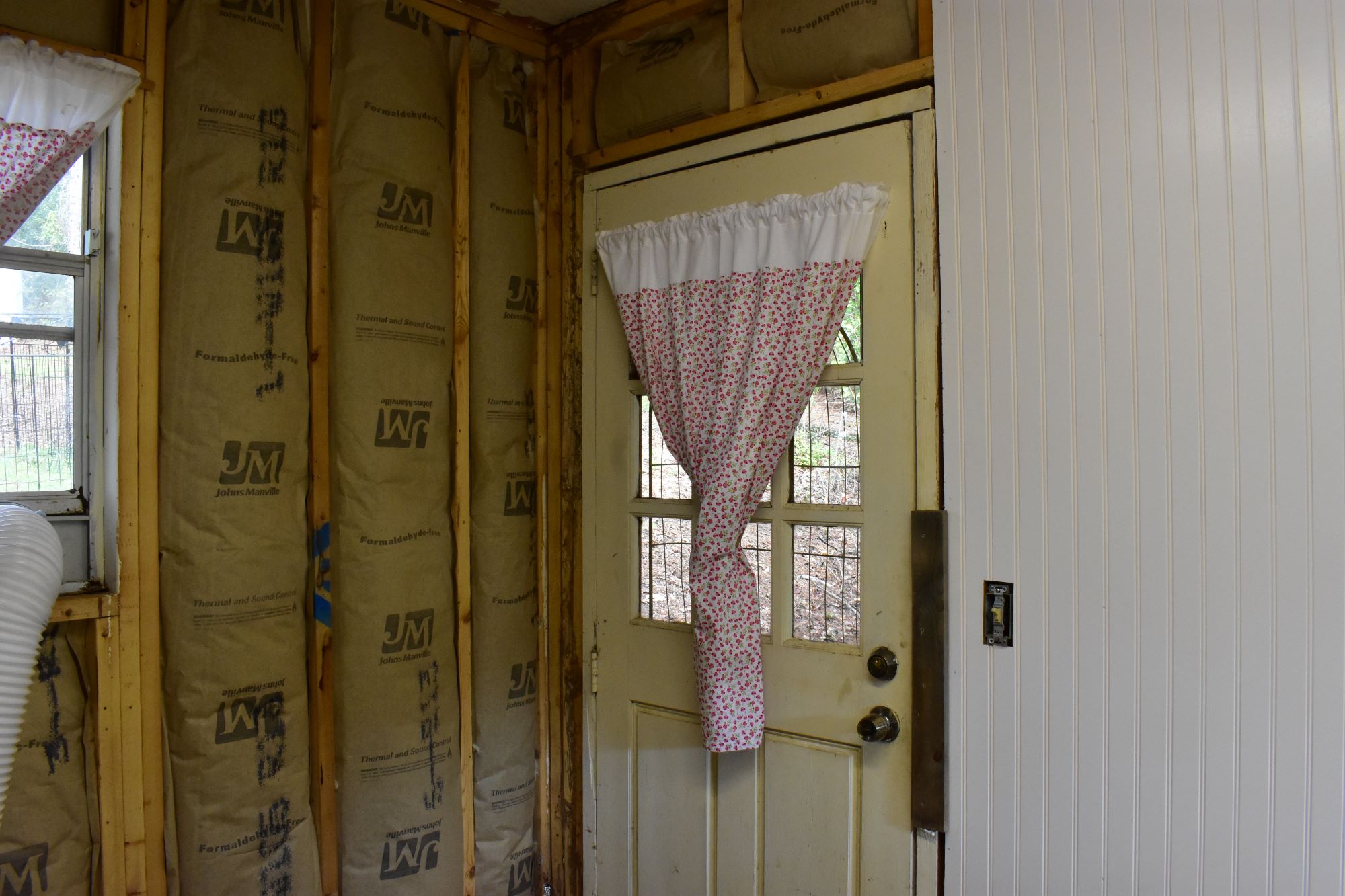 We still have much to do to get Myrtle ready to stay overnight but we are getting closer.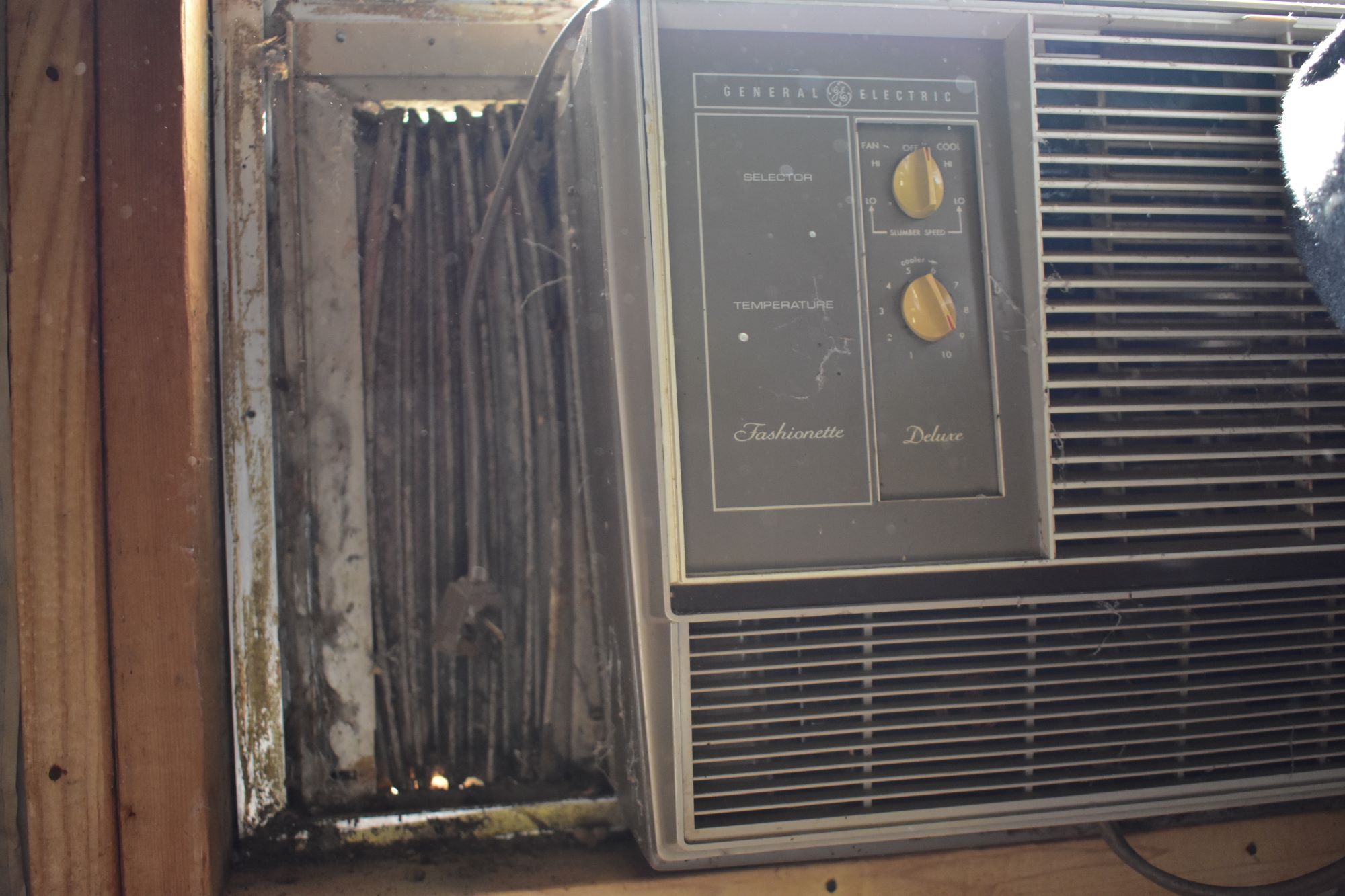 We finally got the filthy old not running air conditioner out of the window. Charles is happy now that I have quit asking, can we get the window unit out of the window?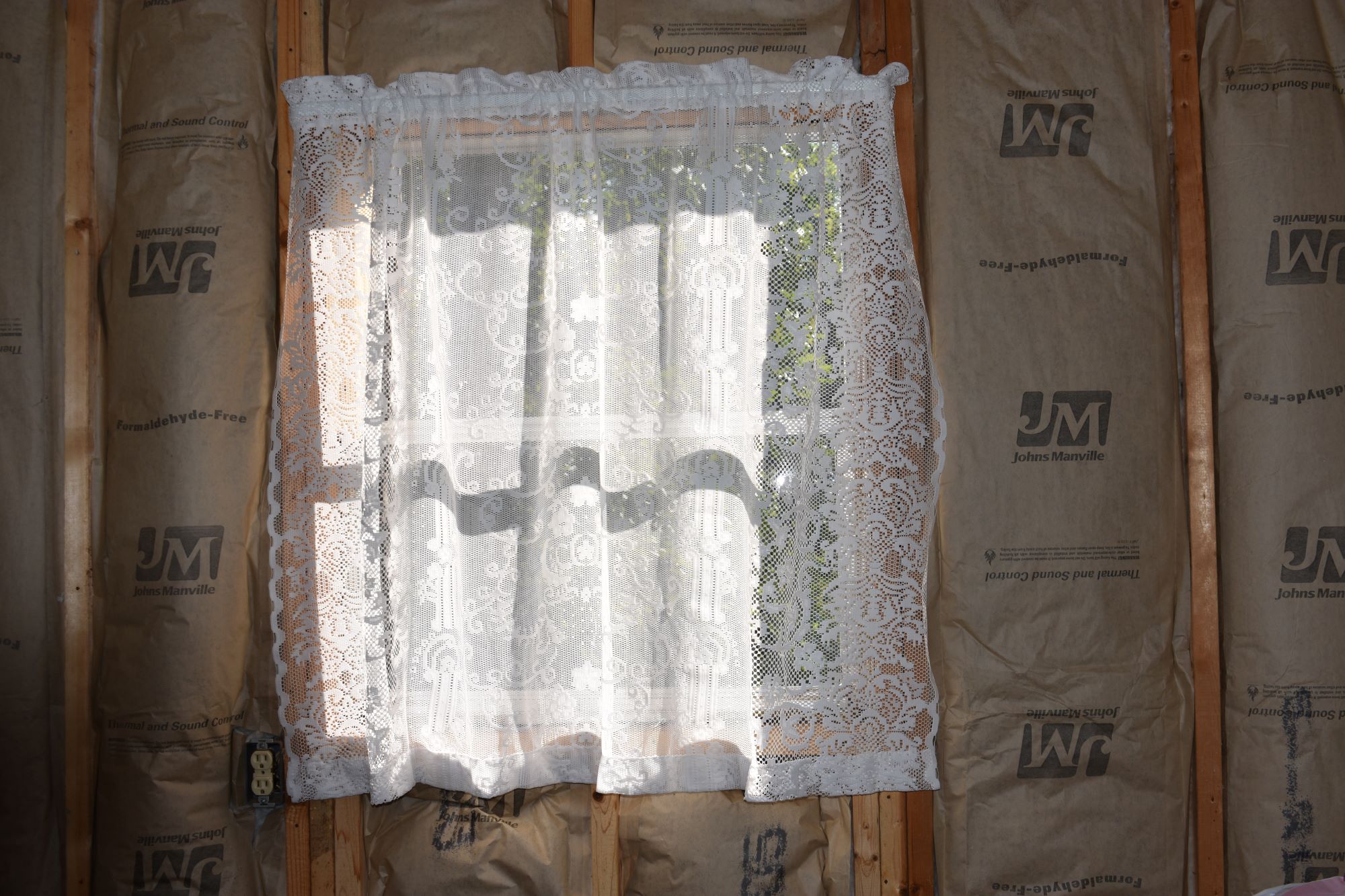 What made me happy was sunlight comes in the window now and we can open the window! Yay :). (well as soon as Charles gets the screens made which he is actually working on here at home as I am typing this blog post)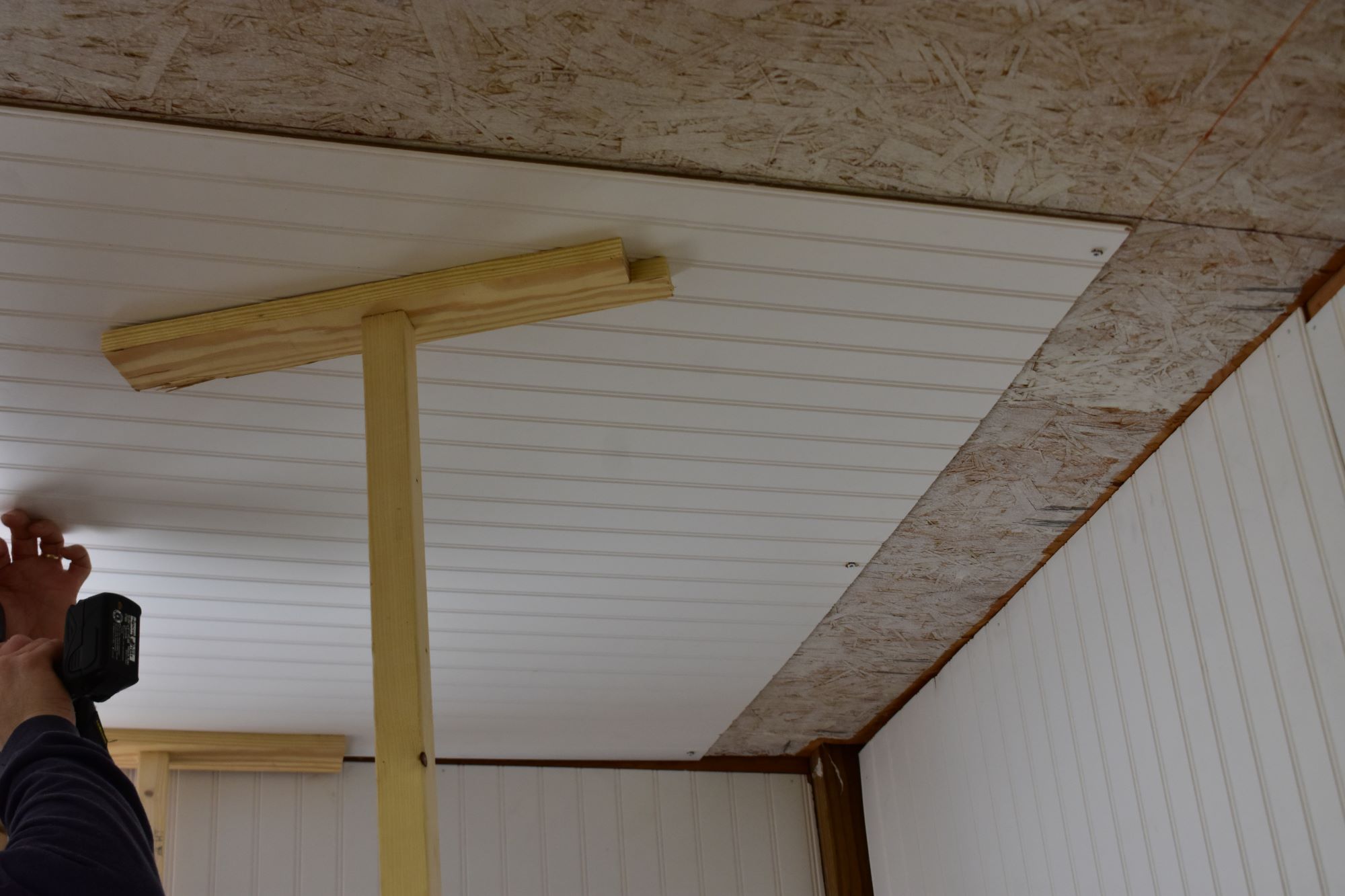 We have been taking Tylenol and groaning a lot but we are moving along. It may look like we don't know what we are doing but we do have a plan.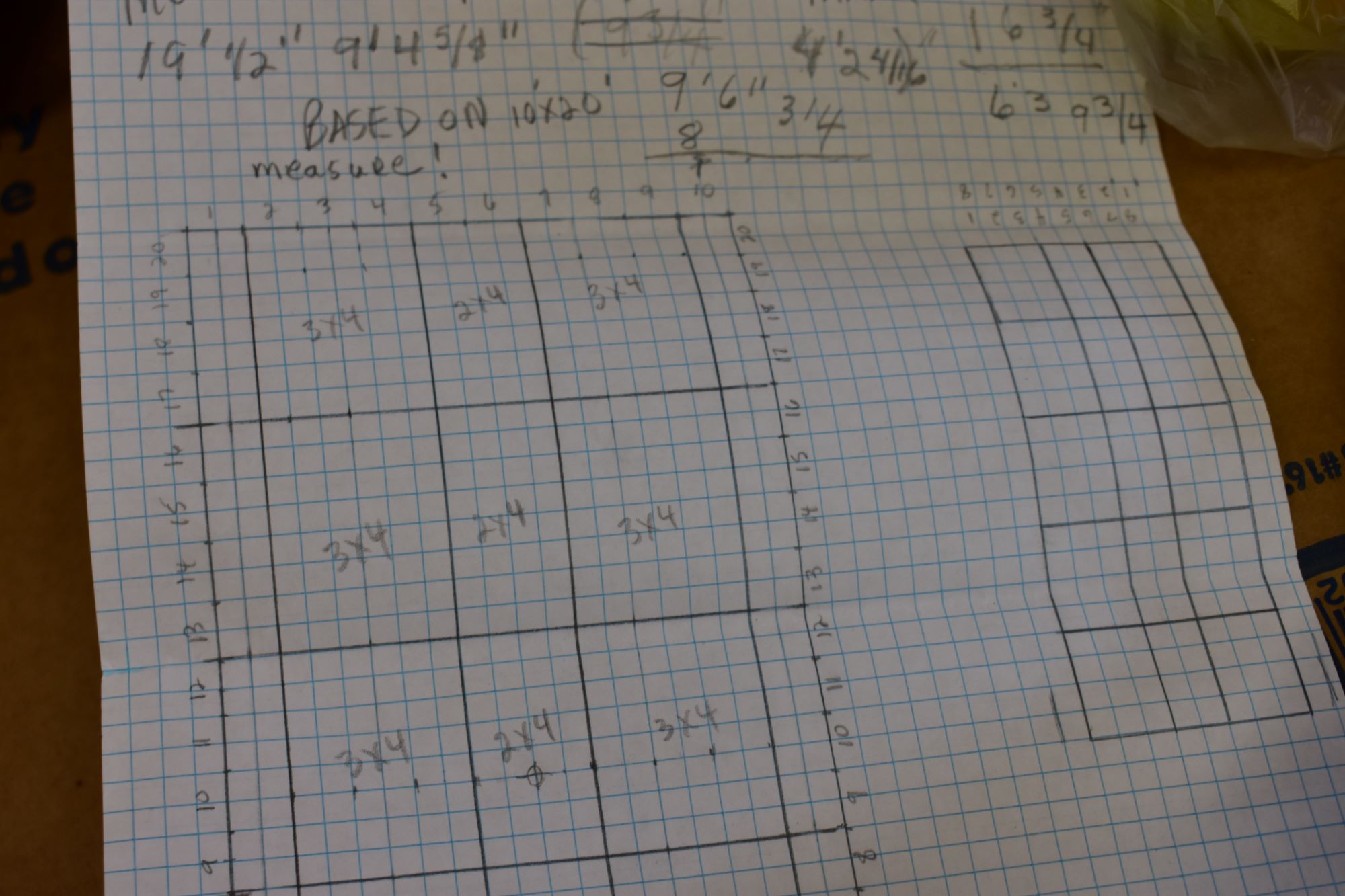 Charles and I could not lift a whole 4x8 foot sheet up to the ceiling so we cut it into sections and we have boards for trim that will box it in. It will look very nice and I will show you when we finish.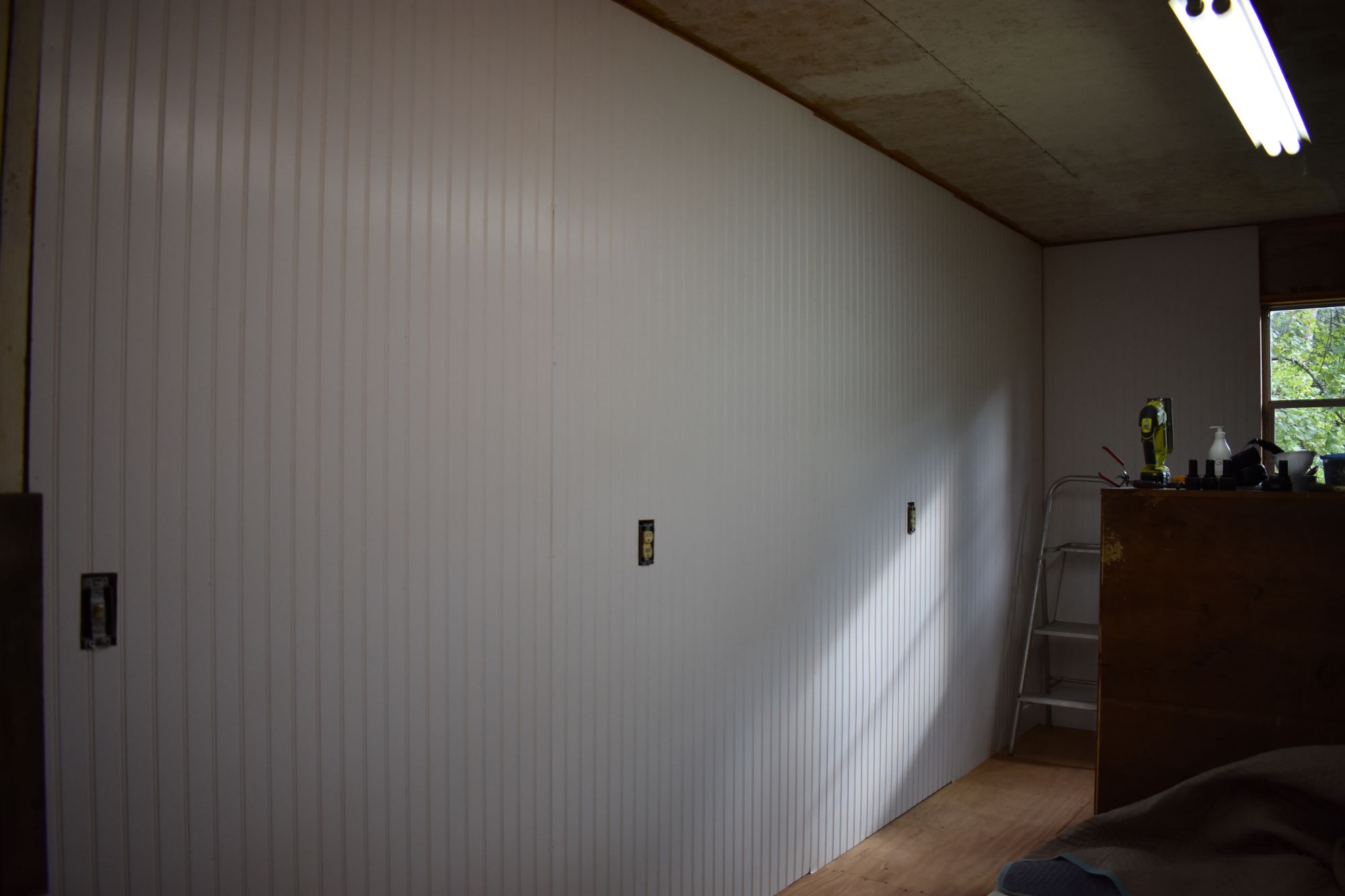 Behind that new beadboard is a completely cleaned wall and new insulation. The little building is only 9 & 1/2 feet wide by 19 feet 1inch long inside to inside walls.
Since I took this picture we have removed those lights in the ceiling and are 3/4 the way with the ceiling.
If Charles and I can do this, I hope it can be an example to show you that you can do things that you might think you cannot. Charles has arthritis, psoriasis and a few other issues that are quite painful. I will be needing my fourth pacemaker within the next 11 months according to last weeks heart check up and I didn't tell the doctor what I have been doing when he asked me what I do. I told him I am a writer and have a blog :). I have menieres disease and putting in a ceiling is quite an experience with this issue, I won't go into all the other things we have. Just try and laugh about it but make sure to wear poise. Never ever give up!
We don't need to put off doing something just because it is hard to do, if we do that it will never get done and it will be so worth it when it is finished.
I want to tell you a story from my childhood of our little cabin by the lake.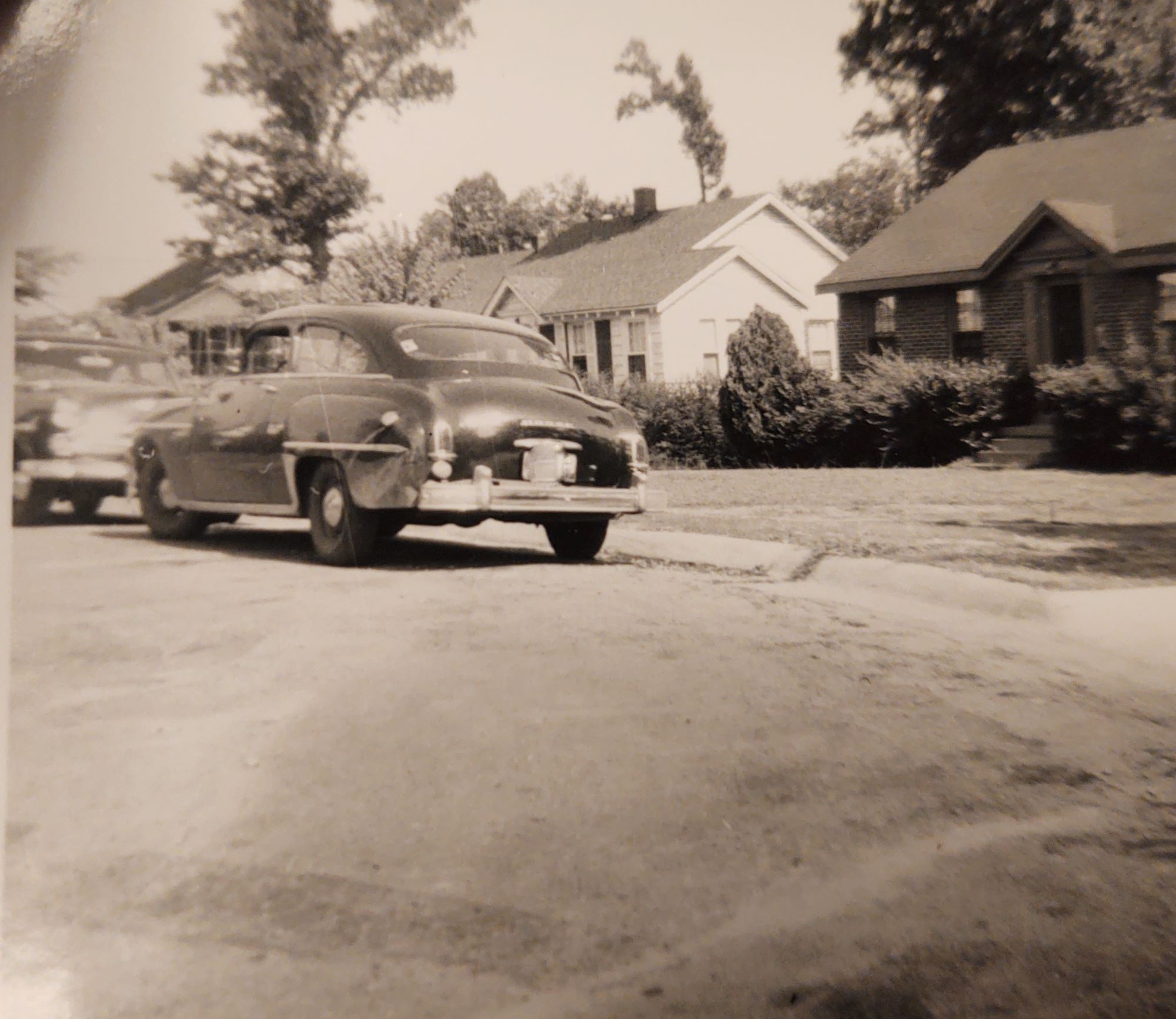 Our new home in Memphis Tennessee on the right and our car. I lived in the city of Memphis for part of my life. My grandparents lived in rural Mississippi and I loved the old days visiting my Aunts and Uncles and the ones with electricity and without electricity and running water. This is what taught me how to live either way. Our move to Alabama was like further back in time but this story is about our cabin at the lake.
My many adventures during the 1950s were at a little cabin by a lake in Northern Mississippi outside of Holly Springs. We lived in Memphis Tennessee during this time and we had a small two-room cabin close to a lake in North Mississippi outside of Holly Springs.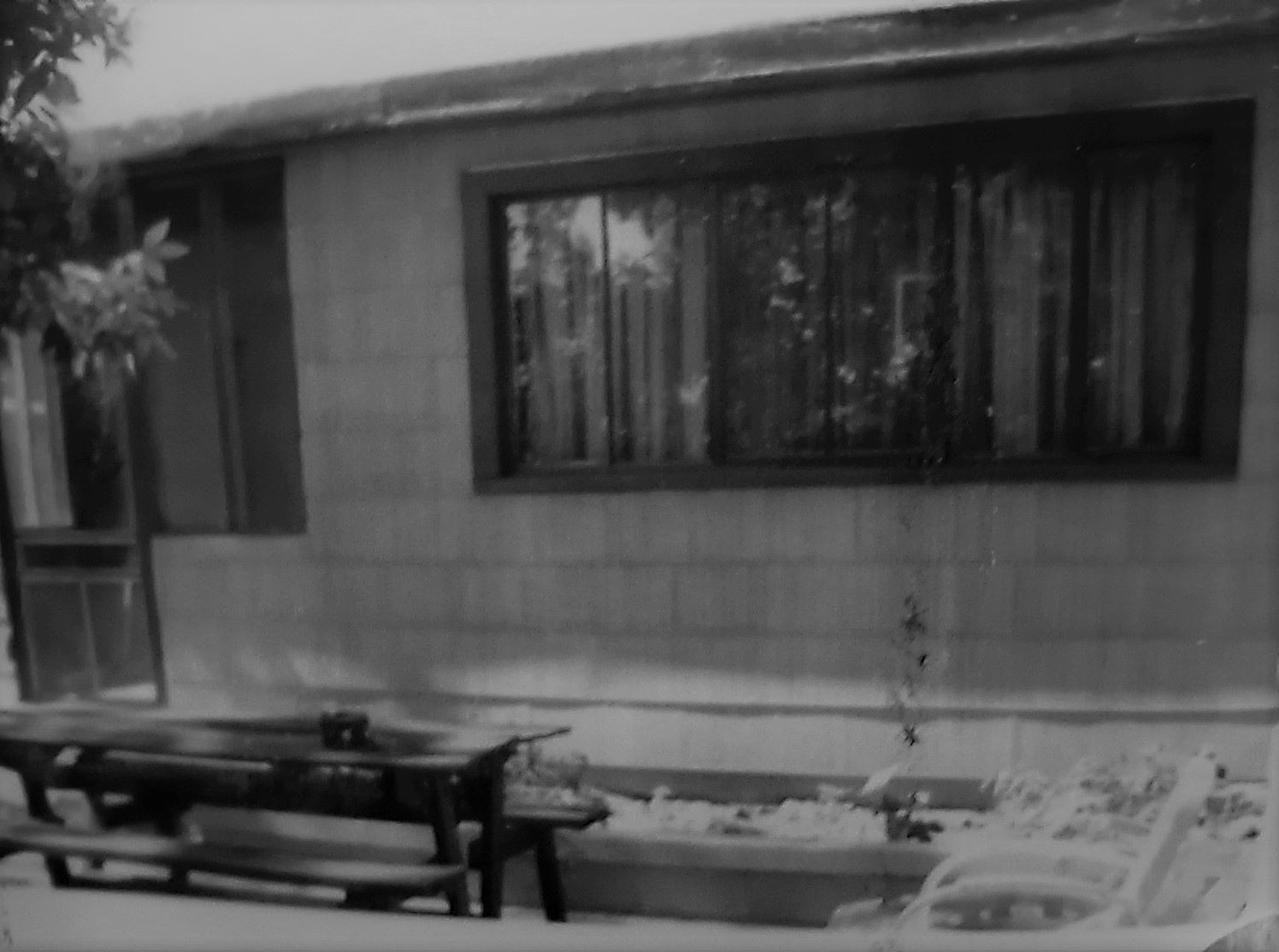 Our cabin...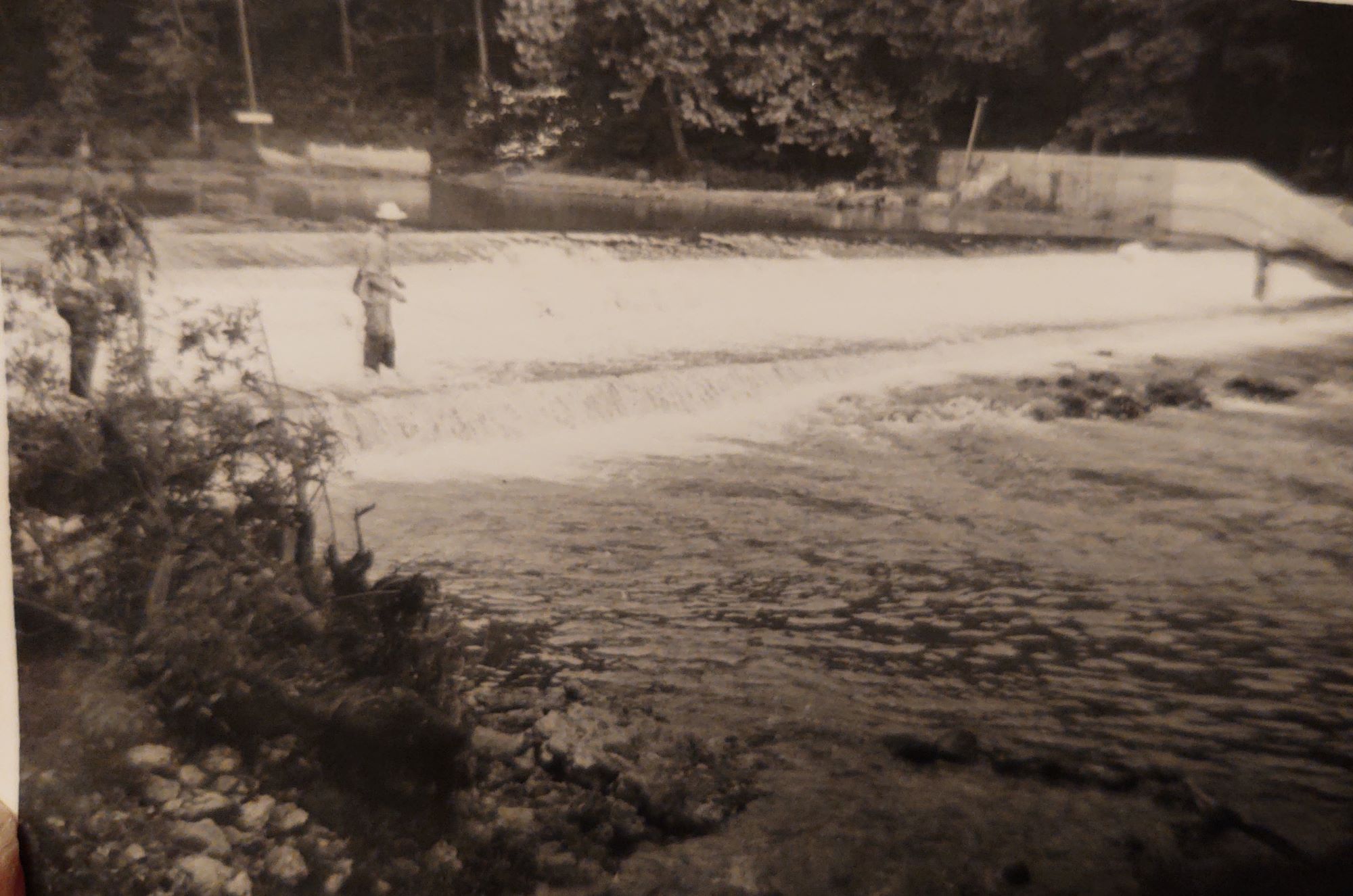 This was a time when hunting and fishing were not a sport but for food. My father would go hunting and what he brought back would be for meals. We ate quite a bit of fish when I was growing up, we fished in the spillway of the lake.
All of the roads were dirt except the two-lane highway that got us to that area. My brother and I didn't need our shoes when we went to the cabin, we had dirty feet from running around those dirt roads and swimming in the lake.

There was a dirt road nearby our cabin but we did not know what was down that road. We did know that an old man rode a wagon with a horse pulling it in and out of the road. One day my brother and I decided to go exploring down the road that we always wondered about.
We slowly walked down that mysterious road not knowing what we would find. I was especially afraid of bears during that time of my life so we carried sticks. I could see smoke ahead coming from a smoke stack on top of a tin roof and could hear the sound of chickens and a cow.
As we got closer we could see an old unpainted wooden house and a chicken yard off to the left of that house. The house had a porch across the front. There was no electricity or running water down that road during that time, we didn't pay any attention to that because of our age but I knew later that they lived without electricity and running water. A nice grandmotherly lady came out of the creaky screen door, I guess sensing someone was around. Maybe it was the chickens or animals that gave us away, but she knew even though we were quiet.
She had a cotton dress and apron as most women wore at home during that time. She said, "Come here chillins", so I can see ya. She asked our names and made a sound, "humph" as she picked up the bottom of her apron wiping her hands. "Would you like some cake"? Yes Please. "I'll bring it out, come sit here on the porch".
She brought us two slices of cake on a pretty plate with flowers and handed us a fork, I think that she was happy to have company.
The cake was a yellow cake with chocolate frosting, it smelled wonderful. That was the best-tasting cake I had ever eaten in my life and to this day I have never forgotten the taste of that cake. It must have been the fresh eggs, home-churned butter, and the good flour that we had long ago.
I have tried many times to make that cake as I thought it should be to taste like her cake and have come close but I would need to churn some butter and gather the eggs and get the same flour which is not sold anymore to get the same fresh ingredients to get that taste.
I mentioned this to my brother only last year and asked did he remember and he said yes and that he had never forgotten that day nor the cake either. He also said the man's name was Mr. Frank.
I wish children today could make memories as we did long ago.
I will be back with more.. Grandma Donna