To understand this page, please see LIVING LIKE 1943.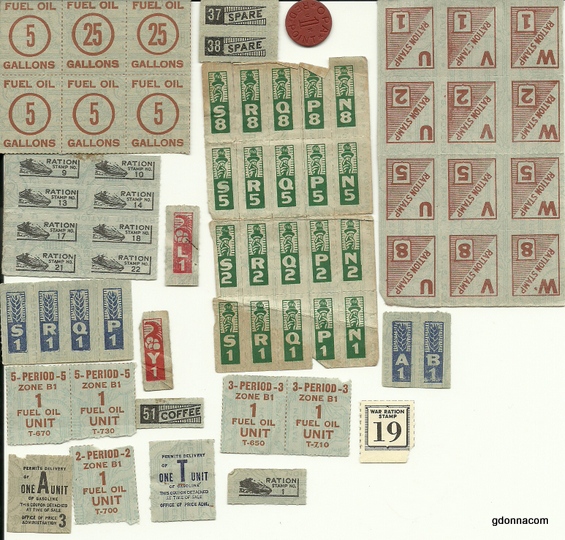 These are assorted WWII rations stamps above that I have in my possession.
My husband and I are currently living one year as they did in 1943.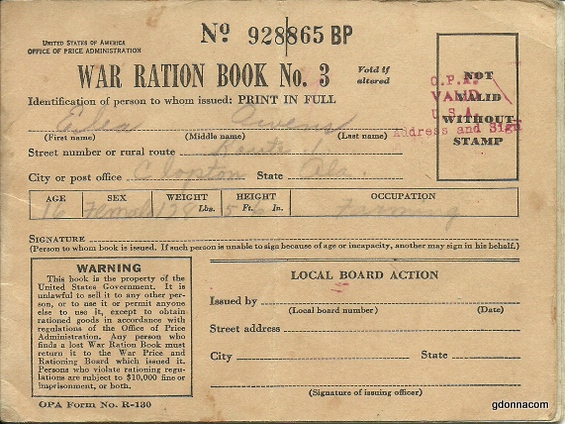 This is a WWII Ration Book 3 that I have in my possession.
I will be posting different articles and will number them so you can keep up and so each post will not be too long and cause loading problems.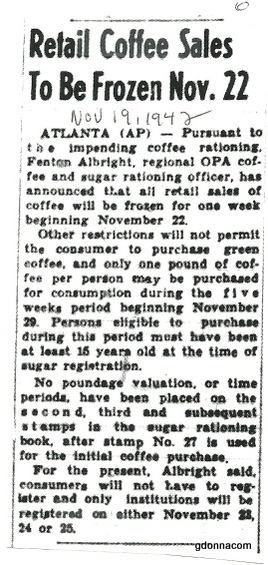 I have been researching newspapers at our public library trying to learn as much as I can about the home front during WWII. I am sharing with you some of the important articles because it is difficult to find information about rationing in the United States.
Coffee was rationed 1 pound of coffee per coffee drinker for every 5 weeks and after 5 weeks you would be able to purchase another pound for another 5 weeks with a coffee stamp in proper date. etc.
Below is an article about the beginning of rationing canned and processed goods. This is an article that I have in my possession about the rationing of processed goods. I apologize the way I had to post this. I could not get it large enough for you to read so I had to cut the article in pieces. Follow along A B C D E F G.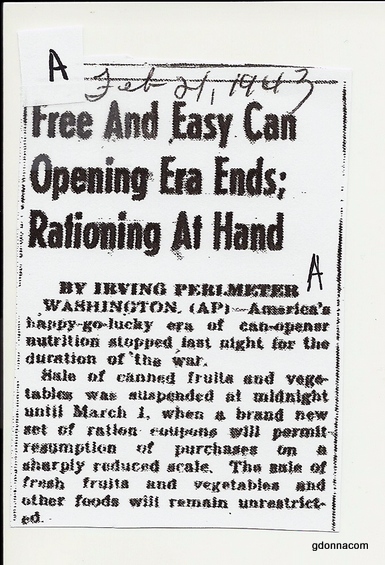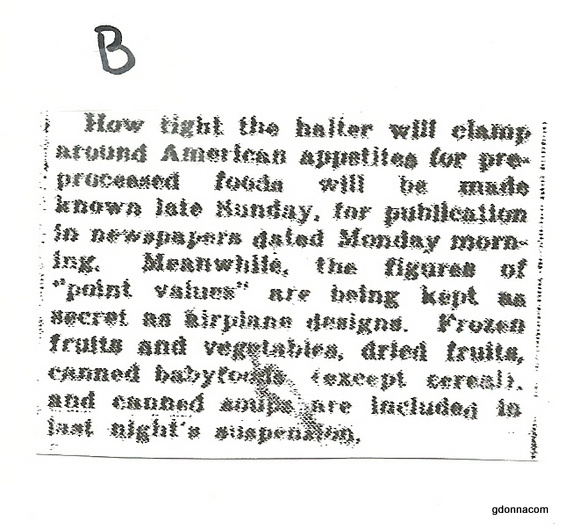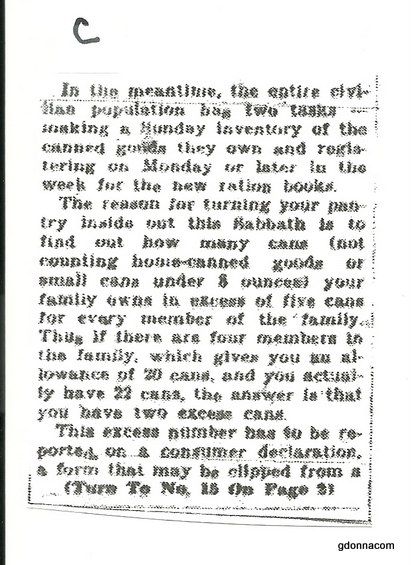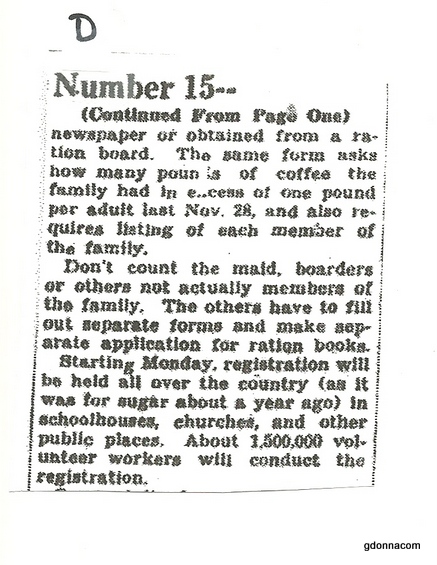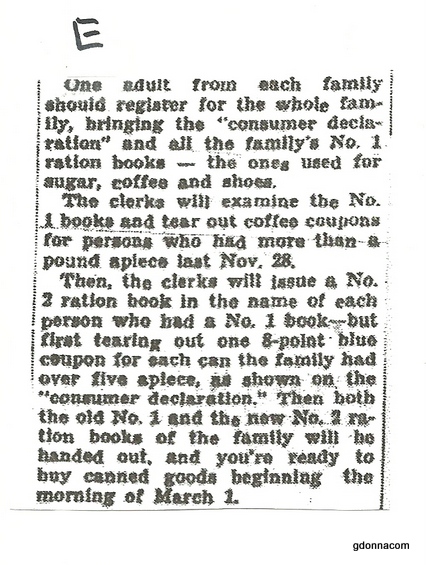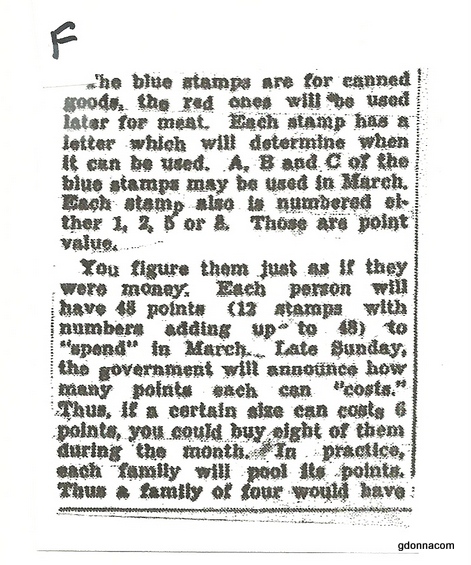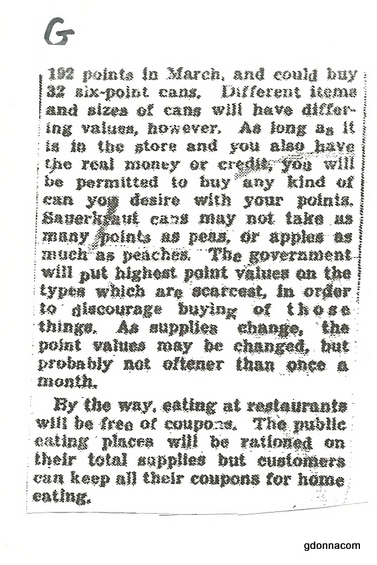 Take care, Grandma Donna