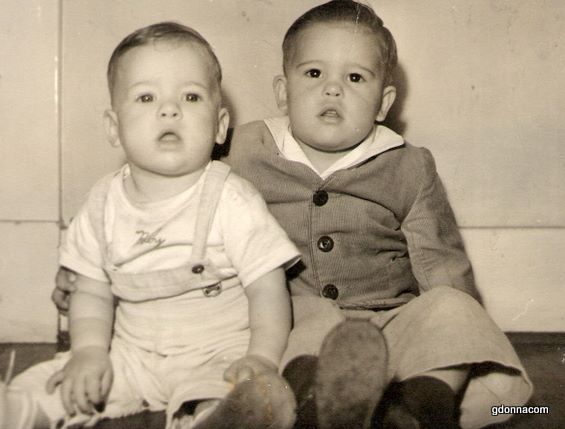 We continue to get our information together for the New great depression study. I am trying to get this information out to you as fast as I can and it may seem to be a lot but we need to know to understand the time. We also have to look into the 1920s because this is the time they would have purchased many of the things they had in the 1930s.
For those of you that are packing away items in your home that would have not been in the 1930s, I will be posting on things we might need to know before the study starts. If there is something that you cannot find in your research, please email me to ask and I will see if I can find the answer for you since I have a lot of avenues to take for research. Saying this, I still may not be able to find your answer. My email is in my contact section. Or post the question in the comment section, which ever you are comfortable with using. We are working on a possible forum for this study if we can get one up.
For the History study, those doing the study and those reading along with the study, this information below is helpful to just understanding this era.
From before 1900 people could order their goods from catalogs. I have an old 1900 grocery catalog and I have other catalogs through the early 1900s and on up. If we look at what people could have ordered or purchased at stores. Many ordered their goods, we should look into the 1920s for this 1930s study and the reason is because in the early 1930s they would have already had things from the 1920s. So lets see what was available during this time.
Here is a list of soaps that were sold that I know about at this time. Some of these are no longer sold and some are.
They would be the basic bars
Cashmere Bouquet, Palmolive, Ivory, Kirks Castile, Lifebuoy, Woodbury's, Curicura, Resinol, Packer's Tar, Antoinette Donnelly, Jap Rose, Colgne Bouquet.
There were perfumed toilet and bath my makers of Palmolive and were Lemon, Lilac, Rose.
White Floating Soap, Lady anis Complexion Soap, My Baby's Castile, Our Own, Conti Castile which said well known imported pure castile soap.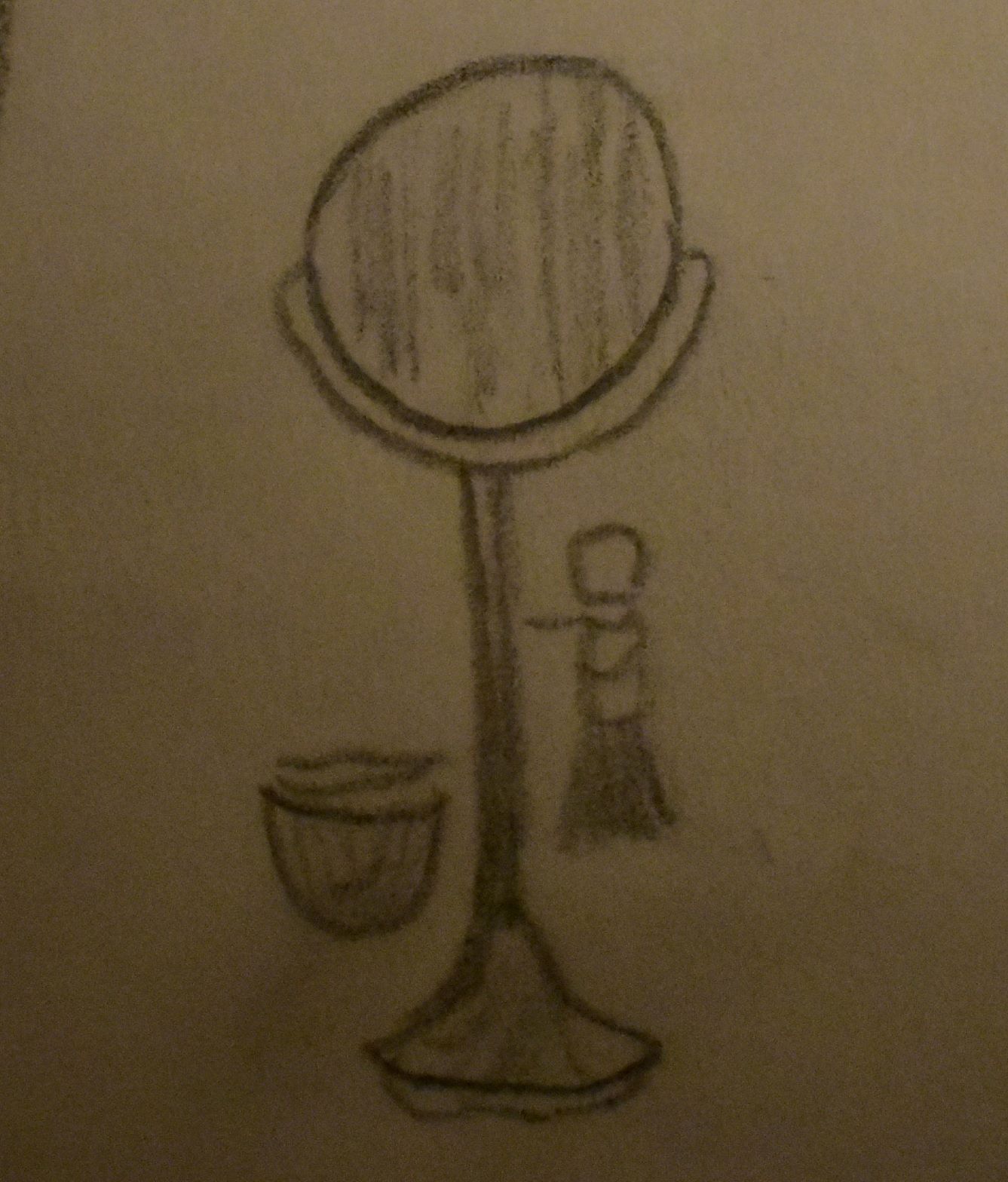 Shaving creams.... Ingram's, Palmolive, Mennen's, William's, Colgate's.
The Round Colgate's shaving bar.
Shaving lotions Lilac Vegetal, Colgate's Lilac Imperial, Pinaud's Lilac Vegetal. Eau de coty, Melba, Begetal and Mennen's talc for men.
Razors for women were metal T shaped razor similar to a mans razor but curved.
They did have liquid shampoo but not may choices at this time and not well known.
There were many face powders. Many different Perfume Atomizers, Perfumes, and toilet water. Surprisingly the toothbrushes looked similar to now but with celluloid handles. The plain type of toothbrushes but with curved bristles
There were a lot of tobacco pipes, cigars, Chewing tobacco, Smoking stands with ash trays, pocket lighters, metal and the top flips up and back. Men had shaving stands with a mirror and hook to hold a shaving brush and a cup to hold the soap.
There were pretty hand painted dresser boxes to keep handkerchief and such things. There were Ivory hair sets with bruh, comb and mirror.
Children had bicycles, wagons,
There were automobile robes made from wool and fringed. Cars in the past did not have heaters or air conditioners.
Men's house robes were very popular. Pajamas with matching top and bottoms and long nightshirts, normally with a pocket and came just above the shin of the leg with a slit part way up the side. Nothing casual as we see today but very smartly made.
Mens hats and caps were popular to wear. Much nicer than todays men's hats.
Waterproof rain wear was popular to wear. Everyone had an Umbrella.
Long overcoats, very nice coats. Shoes were amazing quality from leather and rubber.

In winter men and women wore what we would call long johns under their clothing. These were knit heavy fleeced lined and Heavy Cotton tops and bottoms and also men wore what they called a Nainsook Suit, a one piece undergarment.
Women wore wool hosiery went up high on the thigh that were actually beautiful.
Lace was popular and imported Venise lace edging was sold and dress trimmings and Buckles.
Women's hats and winter and summer collars and winter had matching fur collars and cuffs.
Bedspreads were made with Krinkled Krepe and basket design was popular. Cotton sheeting, dresser and buffet scarfs for furniture. Decorate linens were used in many homes. Many choices of table cloths and table linens, Embroidered bath towels.
Fabrics were silk, Rayon, Cotton, Crepe, flannel, wool, finished Corduroy, Chiffon Velvet, Velveteen, Satin and more.
Treadle sewing machines were the most popular but electric sewing machines were being sold with easy payments.
Oilcloth for covering dining room, kitchen and breakfast nook tables, porch cushions, sunroom drapes, pocketbooks and shopping bags. It came in beautiful patterns.
Bedsheets did not have the fitted sheets we see today. Top and bottom were flat sheets with extra long sheets to tuck the bottom.
Blankets were mostly wool and again beautiful patterns.
They did have sateen comforters and were filled with wool. They also had cotton blankets and their plaid was very nice.
Children wore one piece sleeping Garments made with a good quality of flannel.
Women's undergarments were quite different. There were so many different types of pieces to wear there is enough for it's own post.
Gloves, winter gloves, day gloves etc.
Women's hair piece's, hair nets all kinds of clips and pins, tools to curl the hair and keep it in place.
Hat pins and decoration pins to put on the hats. Curling iron and hair dryer but the hair dryer was expensive.
Women's and girls frocks, women's robes, women did wear pants for Sports Apparel.
Men's pocket watches were popular. Ladies cosmetic bags that were very pretty and made from metal with chains of tapestry.
Mantel clocks and smaller wind up clocks.
Window shades with shade pulls and some with scalloped fringe.
Tapestry table runners.
Wool rugs in all kinds of patterns, shapes and sizes.
For the kitchen, Hoosier type stand alone cabinets with porcelain table tops, flour bins, cook book holders, drawers, sifters and cabinets top and bottom. Drop leaf tables, round and rectangle, china cabinets. Breakfast tables and larger dining tables.
Servers and Buffets
Mahogany furniture was seen a lot and Butt Walnut. Bedroom suit would include the bed, vanity dresser, vanity bench, chest of drawers, wardrobe and dresser with mirror.
The wardrobe and Chifforobe were very popular because there were few closets in houses during this time.
Sofas had spring bottoms with cushioned seats with beautiful upholstery.
A parlor set would have been a sofa to sit three, a arm chair with rocker and stationary Davenport. and or a wing chair.
Wooden Rocking chairs were often seen inside the home and also a woven seat chair that we might call a ladder back.
I do not know when the last time you went to look for a bed pillow but I wish you could see the beautiful bed pillows (sleeping pillow). What has happened to our sleeping pillows?
There were day beds.. and I am very impressed with their mattresses. There were wood beds and iron beds.
There wee many types of Cedar chests.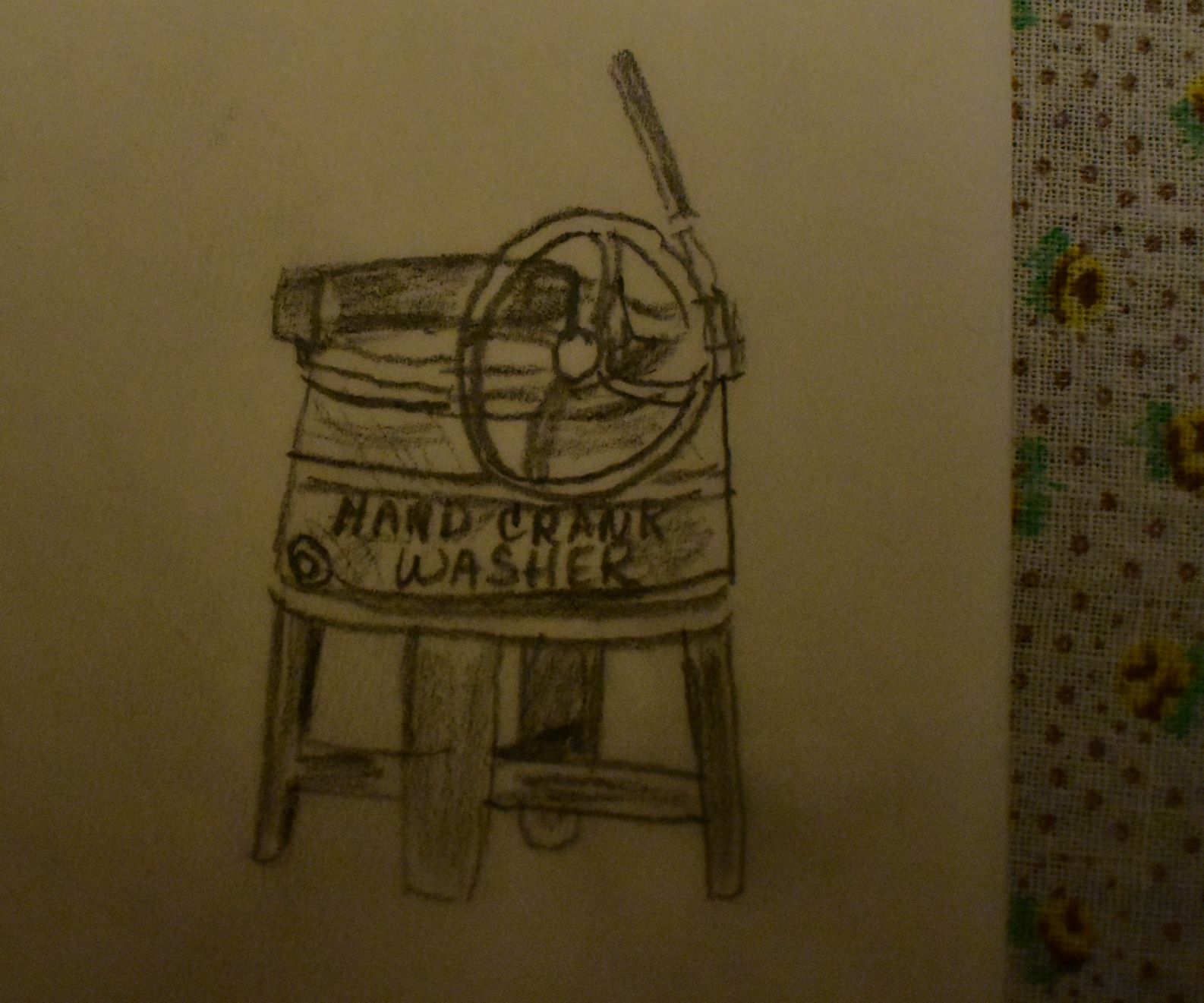 They only had a few new electric washers. They had a wonderful hand power washer that had a wheel and lever and well made and with smooth running gears. There were other types of hand washers. I would not dread laundry at all with these types of washers.
Dishes and crystal was beautiful. There was also a plain white tableware that I had not seen before.
Earthenware three piece blue band mixing bowls set.
English earthenware hand decorated bowls
Clear pressed glass items such as 1 lb butter jar with pressed design, salt jar with metal frame, measuring glass, glass funnel, glass orange juicer, glass salt and pepper with aluminum tops.
Cereal spice set (which are canisters) earthenware colonial shaped decorated with a grape design and names on the container such as flour, rice, tea, sugar, oatmeal, coffee, oil, vinegar, salt and small ones with names of spices.
A glass butter churn with a crank handle on top. all kinds of baking and cooking glassware.
There were oil lamps, gas lamps and electric lamps.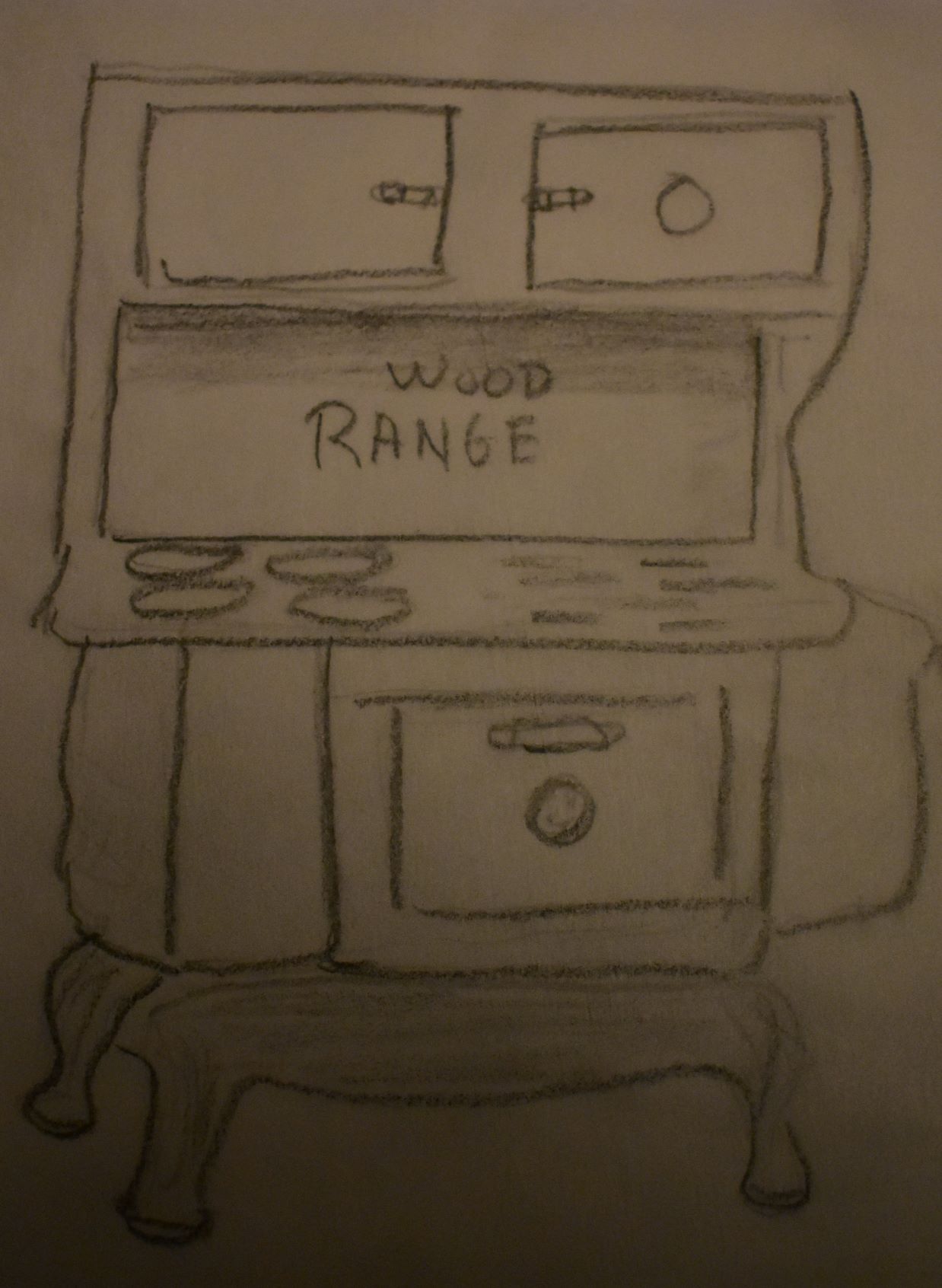 There was a large Range stove with a back and top shelf with oven and sometimes a water reservoir for hot water. These stoves were wood burning stoves. They had gas stoves and were just getting electric stoves but not many had them as I discussed in a earlier post.
There was a cook stove that was smaller with burners on the top for cooking.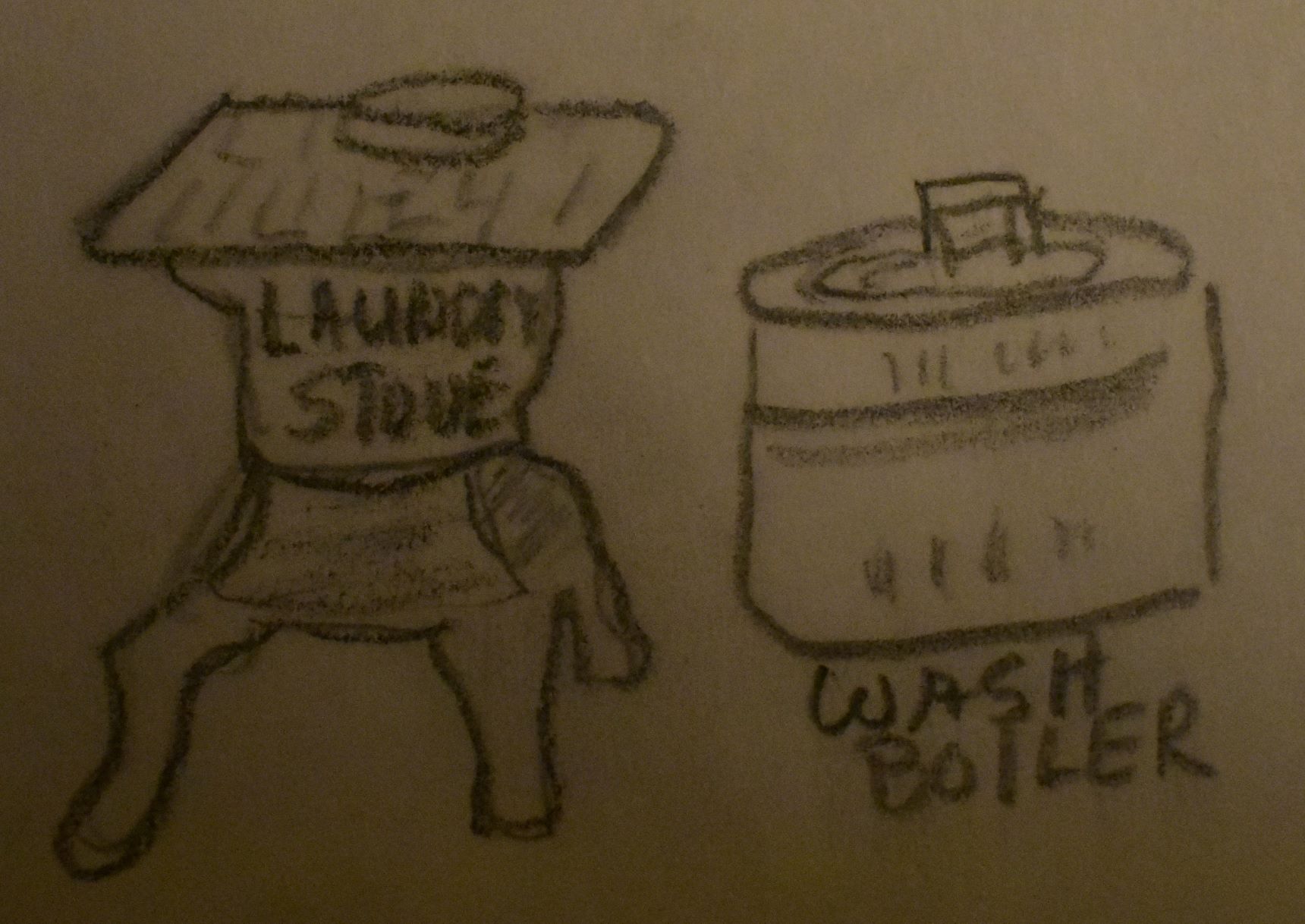 There was a laundry stove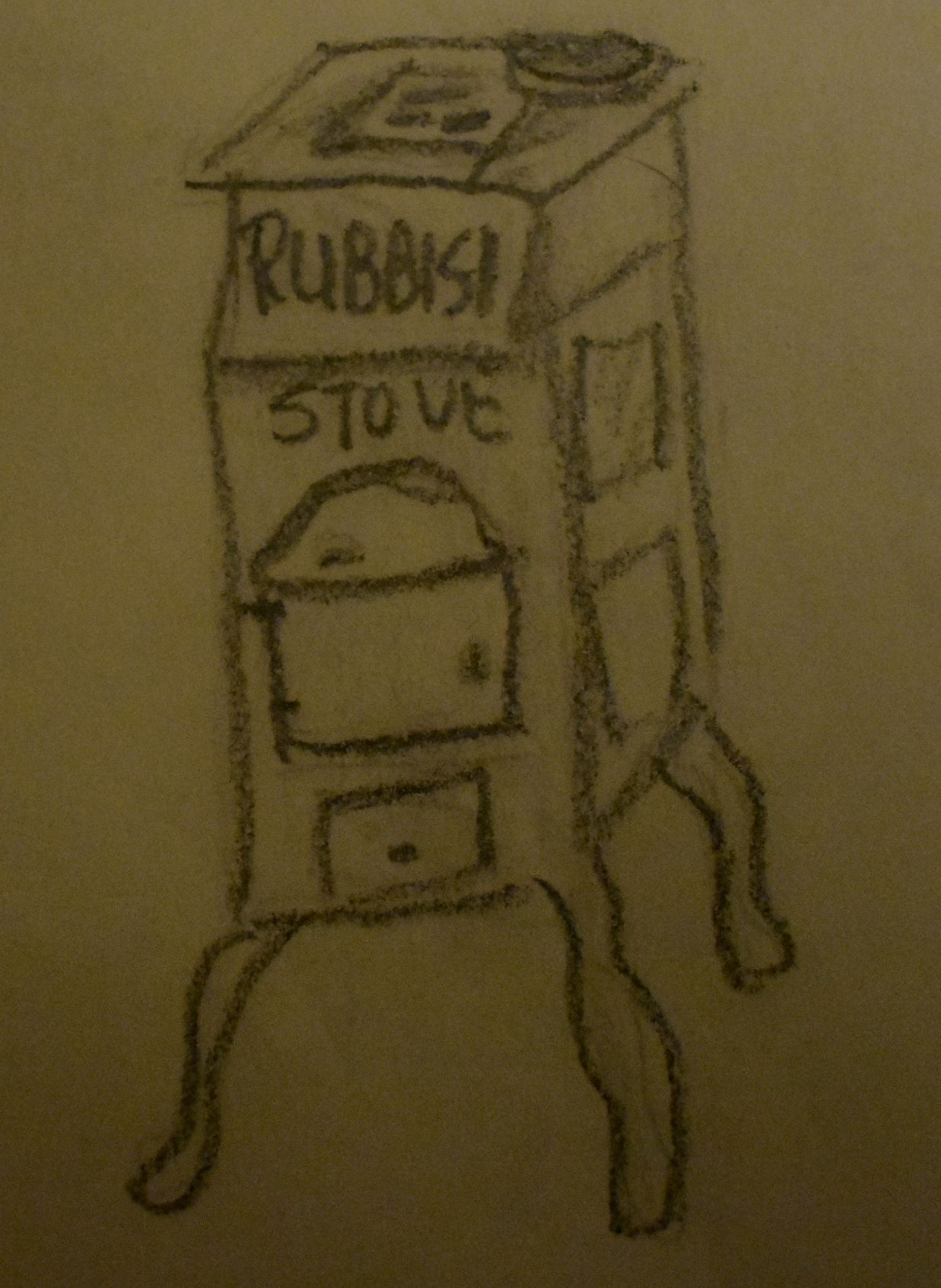 There was a Rubbish Burner Stove.
Cooking was Aluminum and cast iron mostly.
Hand mill coffee grinders and meat grinders.
Many laundry items such as wood folding ironing board, twisted wire clothesline, 3 strand pure Manila, High grade cotton.
Water boilers to go on top of the laundry stoves, mops and brooms, scales for the kitchen and scales for the family.
Carpet sweepers and also vacuum sweeper.
They sold all kinds of farm equipment, including wagons, and buggies and wheels, and tools and farm equipment. Hardware for most anything I am sure better made than today just looking at the pictures. They had padlocks and keys, wheelbarrows and garden tools.
Bathtubs were clawfoot or a bathtub that set directly on the floor. Toilets which they called closets and a toilet seat was a closet seat. So if you are doing the study, you can say I am going to the closet. :)
Kitchen sinks, what can I say about this other than they were wonderful! made sense, had the built in drain board on one side or both. Faucets were two faucets, one hot and one cold. Makes sense to me.
They had hand pumps with a lever for those that did not have running water.
They had harnesses and saddles, collars for horses and oxen and even goat and dog harnesses. They had horse blankets. All kinds of tools and equipment to plow with and even sold windmills.
Water troughs and milking equipment. Bee keeping supplies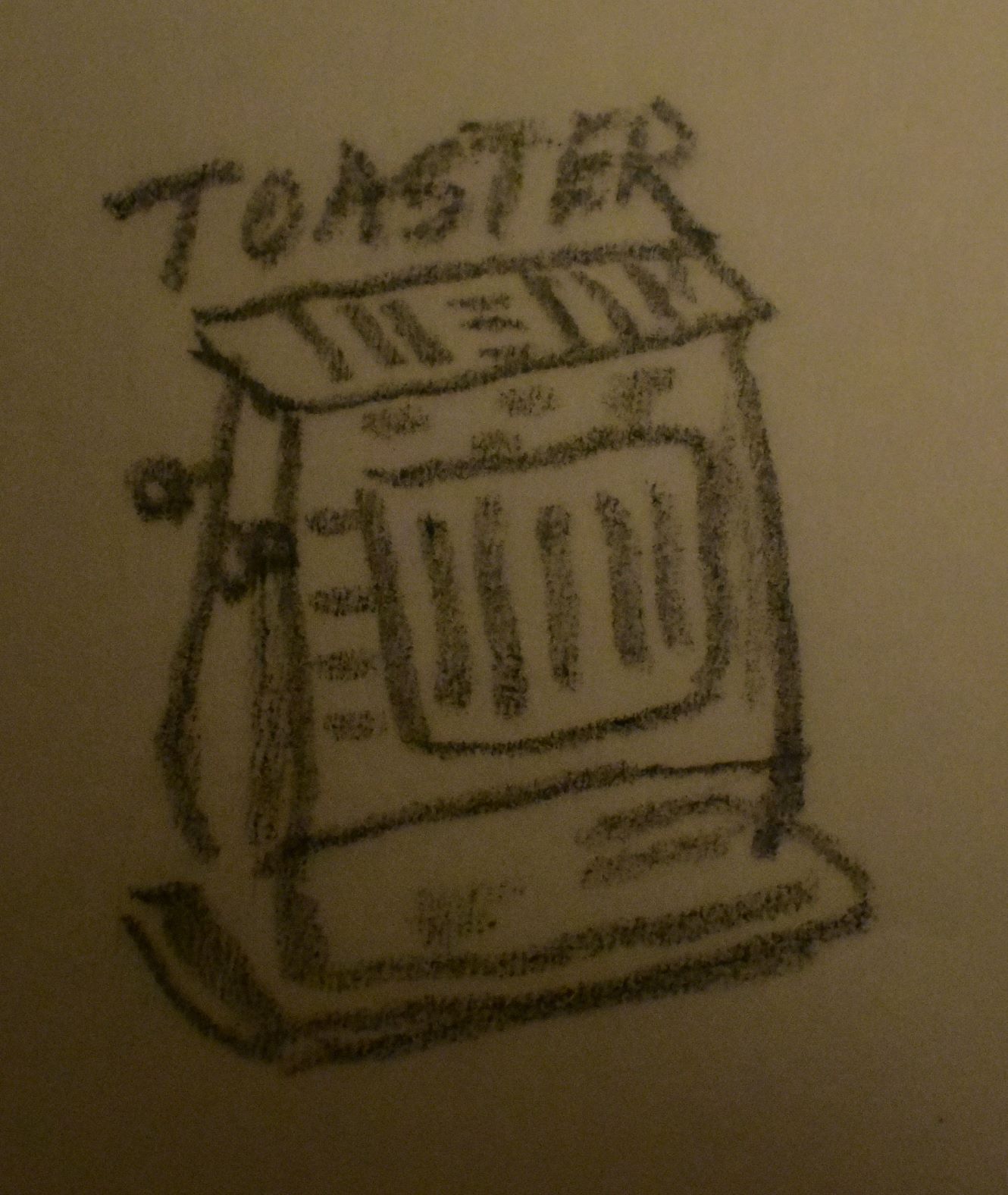 My drawing pencil needed sharpening...
If you had electricity, there were toasters, waffle makers, Percolators, two burner electric stove with a plug that sets on a counter. I cannot even imagine how much wattage that pulled. Electric irons.
Then there were many of those things that were non electric.
Most any kind of musical instrument. Beautiful Violins, Banjos, guitar, Mouth Organs, Accordions, Cornet, Trumpet, Saxophones, Clarinet, Flutes, drums, Piccolos, Cymbals, instrument cases and supplies.
There were Phonographs called Victoria and Wyndemere, Farifax, Aragon and Kenmore.

The large furniture type radio was common and the smaller ones that they did have were box type radios.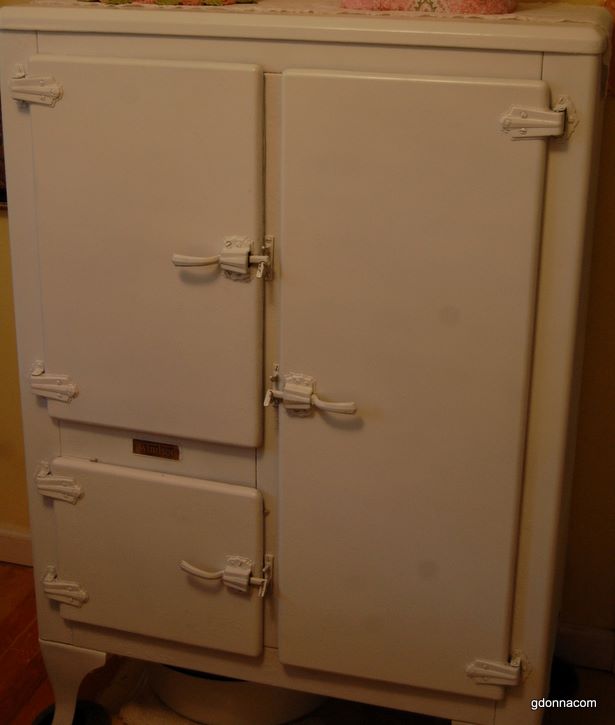 Then there were refrigerators such as our Windsor that cools by blocks of ice. I wish we could get ice delivery with the proper size blocks of ice and then we could have used Windsor for the purpose it was intended instead of canned food storage.
These are just a small part of items they could purchase and I cannot say enough about the quality compared to today with all of our poorly made goods and plastic.
Our generation that were living during the 1920s and going through better times during those roaring twenties years, may have been thinking that what they went through with world war 1 and a flu pandemic, life was finally getting better. Maybe some were cautious and concerned it could happen again or something even worse.
Many of these items I listed above were not afforded but some did have them and some did not, just like electricity and running water.
It would be like me knowing there is a wonderful new washing machine on the market today that washed like the old machines and is a new improved and all the problems with the HE washer have been worked out. I might wish for one and I could go out and buy it and put it on credit and get the washer. But it truly is best to wait and see if we have something that is paid for and works. If we truly need it then we save up for it and pay up front and then take it home.
It was easy to go into debt in the 1920s. Today is the same, some people will go out and look at cars and come home with a new one and a new car loan much too easily.
But there are many people that cannot do that today and and it was the same long ago so they just lived steady and some would call it the old way. Some of those people were in your family and my family such as my grandmother.
Electricity, telephone and water pipes had not come to everyone during these years of the early 1930s.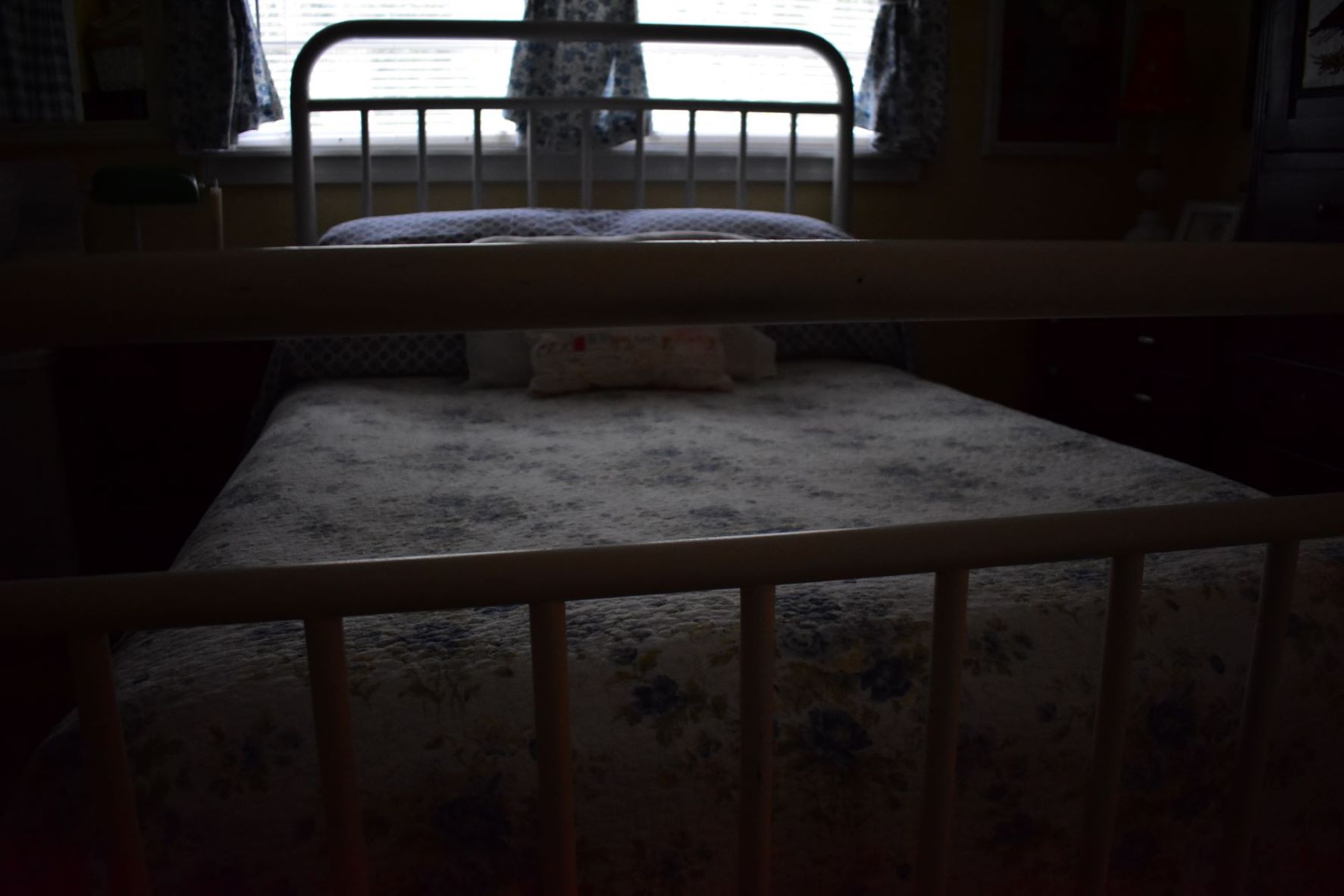 So we find our place where we are in this study, we are making our own decisions as to what we can afford. There is a stock market crash and great depression about to happen what will our circumstances be?
What type of setting will you have? Will you even know?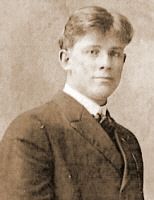 My Grandfather just two years before he died in 1918 from influenza. A young man with a wife, a child (my father) and a baby son soon to be born.
I think about my grandmothers life and how my grandfather died from the Influenza in 1918. I was never to know him, only in pictures. My father was a young child, my grandmother was expecting my uncle, my fathers brother not born yet.
My Grandmother remarried three years later and had two more sons. In 1930 they were living in a rented house, they did not own a radio. They had four sons and a my Grandfathers brother was living with them.
I know they did not own a radio because on the U.S. census for 1930, there is a question on this census, do you own a radio? Only two out or 8 households on the page of that census my Grandparents lived says they did not own a radio. I wish the census would have asked if they owned a car or if they had electricity.
I looked on the census page before the one my Grandparents were on and again two out of 8 households had a radio so out of sixteen households 4 had radios. And these households had a lot of people in them. Many children and also many had other family living with them.
So I went and looked to see if my Great Grandfather owned a radio and he did own one and on his census record, 6 out of 12 families had a radio. They lived in a town that was larger than my Grandfathers town.
In the past people would gather at friends and families house to listen to the radio when something important came on or favorite radio shows. They would all sit around listening to the radio program.
During this time many people that did not have a telephone knew who did have one and sometimes when there was an emergency a family member would run to their house to call a doctor or report a fire or let someone know that someone has had a baby. Most anything important. This same scenario was still going on when I was a child and after I married we did not have a telephone until the 1970s.
So little by little I am trying to give you a glimpse of the time with describing what they may have owned. What their home may have looked like.
We will get some better glimpses of the past with our diaries.
I will be back with more and please read the other posts before this one to because something you might be wondering about I may have already covered in another post for this study.
Next to come everyday items that I did not realize were available in the stores, more information for the study and what we may have to take with us from 2023.
Grandma Donna