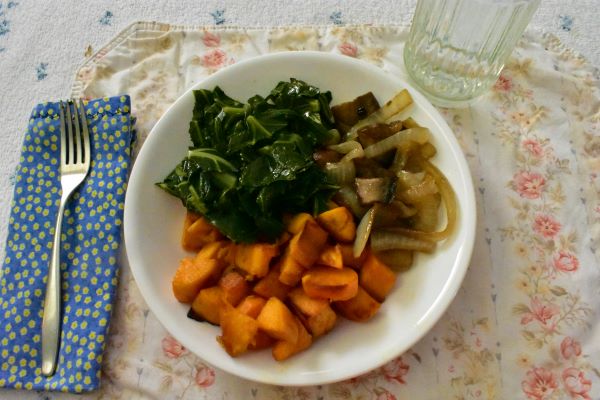 We continue to study the homefront during ww2 and this year we are studying 1943. We are following along day by day reading the microfilms in the newspaper. We were using our public library research room but when we found we could join newspapers.com for a small monthly fee I started researching from home. I am not affiliated with this service other than a customer but this is a very good way to research history.
We have other resources, history books and diaries. The diaries are a wonderful way to get a glimpse inside the home and Charles and I are very interested in learning about the keeping of the home and meals and the social life of the family long ago in time.
My husband Charles and I have been doing history studies for many years now and we try to live like that year that we are studying for one year before going on to studying another year. We jump around quite a bit with what year we want to study and I would love to go much futher back.
This year, for the second time, we are studying 1943. You can look under the menu on this blog in the section living like the past, scroll all the way down to the bottom of the page and the numbers at the bottom will take you back many years to older studies. I will try to work on that and make a place for the beginning of the studies.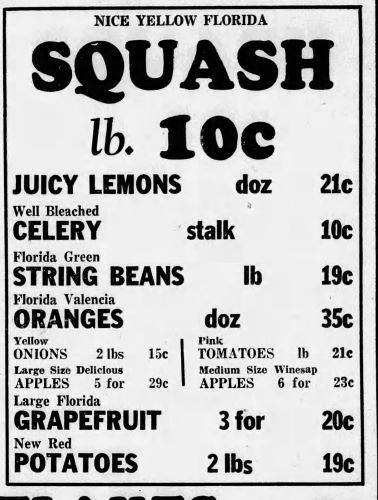 We have been rationing food as they did during ww2 and you may notice that our meal photos lately are often mostly vegetables and smaller meat portions. Fortunatly we live close to Florida and our local grocery stores carried fresh vegetables most of the year in 1943 so we are taking advantage of that since there were no stamps needed to purchase vegetables unless they were canned.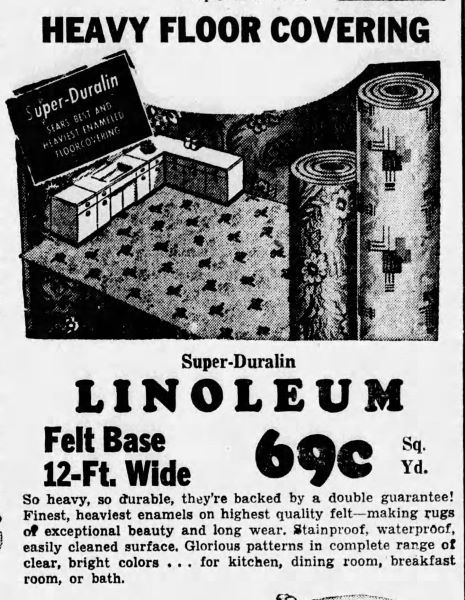 April 1943. In our Diary written by Lena she has been very busy painting and papering and cleaning and replacing Linoleum on her floors. I saw this ad in this weeks 1943 paper and thought I would share it with you.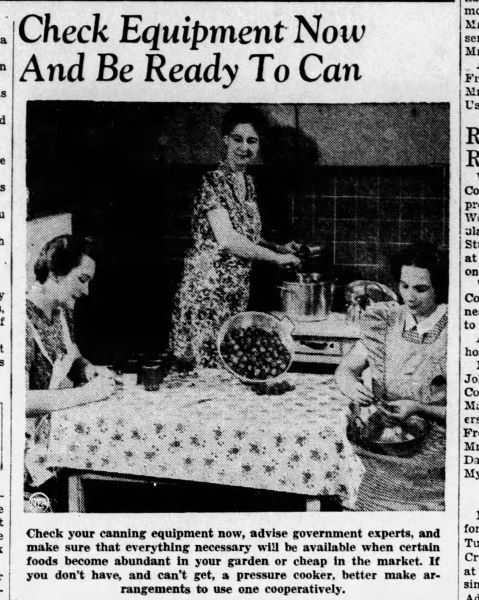 1943. Another thing happening is we have planted our vegetables now and they are starting to have blooms and baby veggies, so as stated above it is time to check our canning equipment.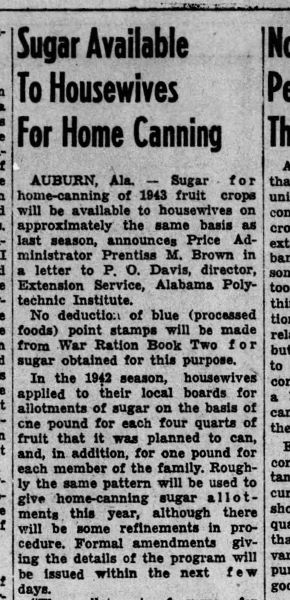 1943. We have good news that sugar is going to be available for canning our fruits.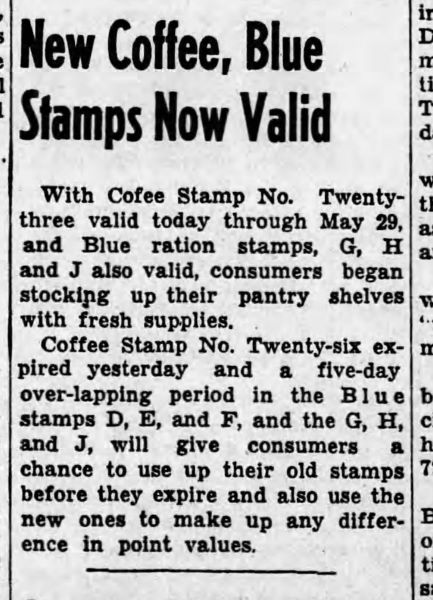 1943 This week news..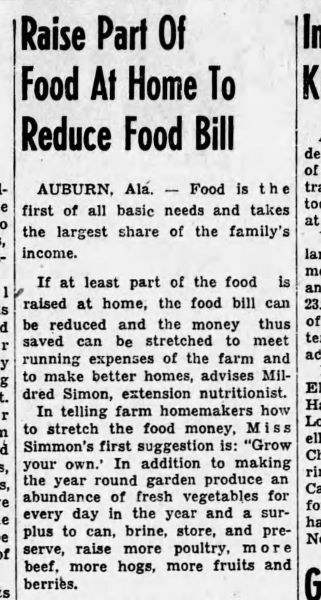 We could use this article today with the prices of groceries. More people farmed in 1943, but today I would encourage backyard gardens too. Balcony or patio gardens in containers for those with no backyard. Article contiued below.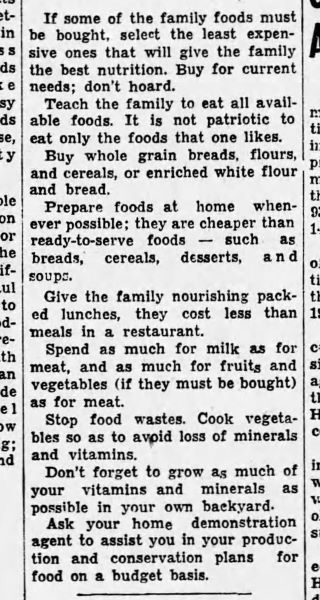 We are doing our best to grow more vegetables and fruits, each year we learn from our mistakes and our success and we start over.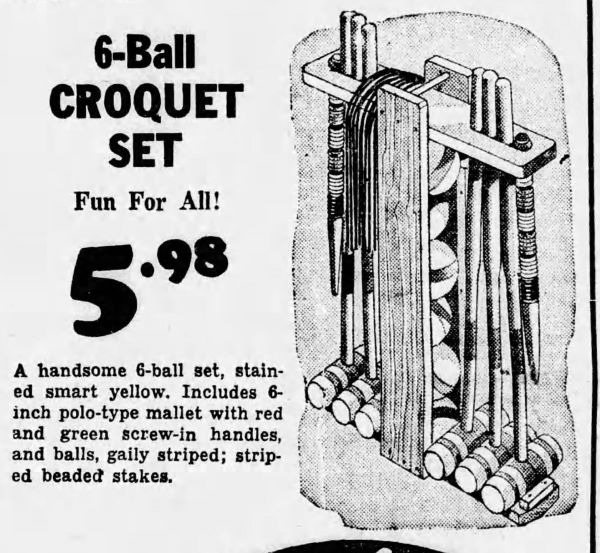 For Fun, Charles and I have decided to pull out our old croquet set and will add that to our fun things to do as soon as the grass gets growing good again.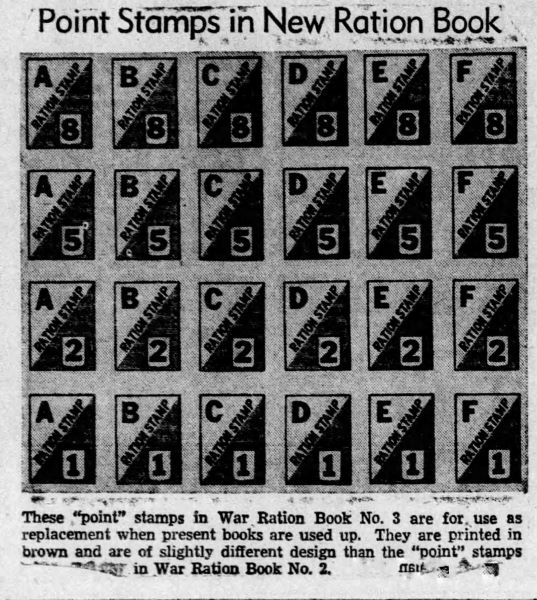 1943.. This weeks news...They are talking about War ration book 3 now.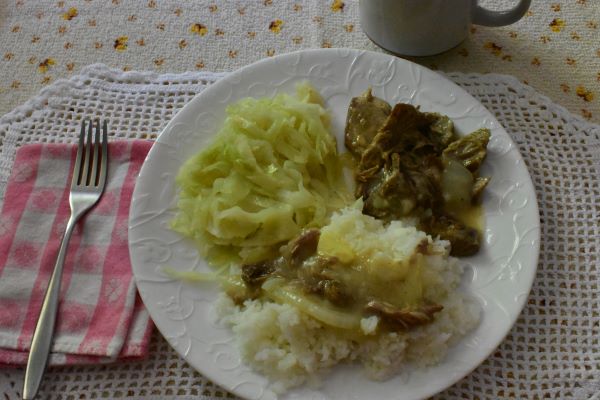 This was a good meal, the last time I cooked a roast, we ate a small amount off of it for a meal and then I sliced it into small servings and divided it up for meals and then froze it. Above is cooked cabbage, rice, roast with onions and gravy.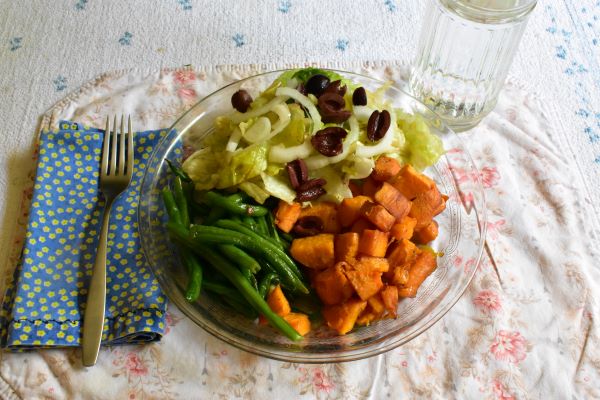 Did I ever tell you that I love blackeyed susans growing in the garden and sauteed sweet potatoes many times a week? Maybe just a few times. This is salad with oil and vinegar dressing, green beans and sauteed sweet potatoes. We were really hungry this day.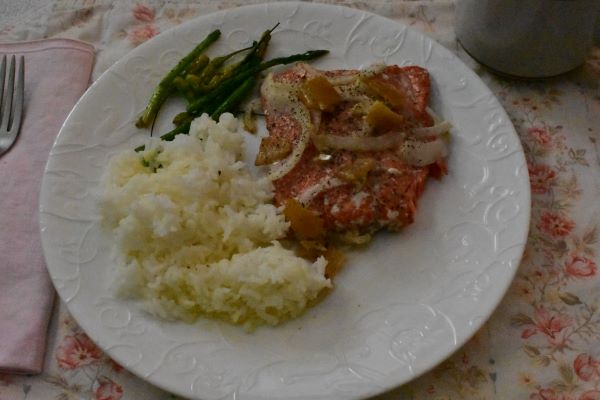 Fresh baked salmon, rice and asparagus, we are only getting a few small ones at a time right now but they are good.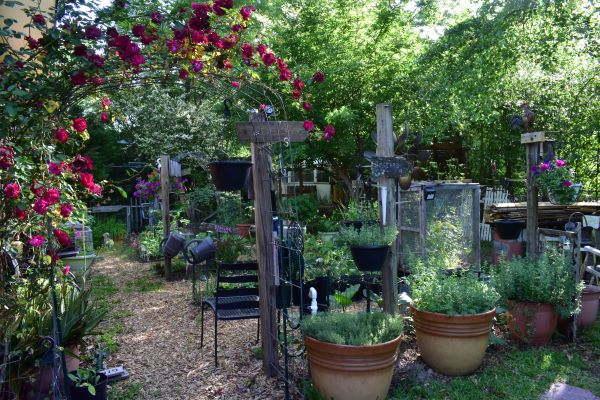 Each morning I walk the garden and cannot believe how fast it is growing.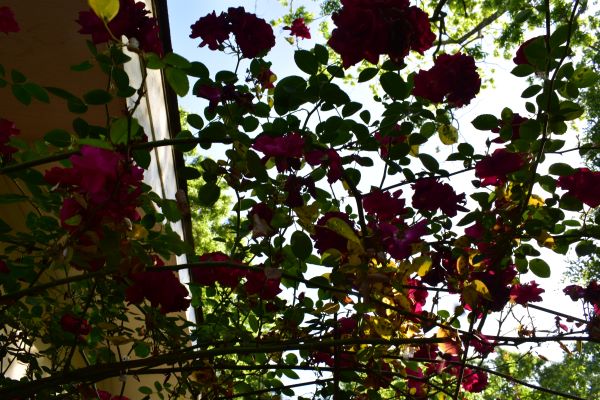 Walking under the rose arbor. It is doing well this year and seems to be happy that I am training it to grow over the arbor.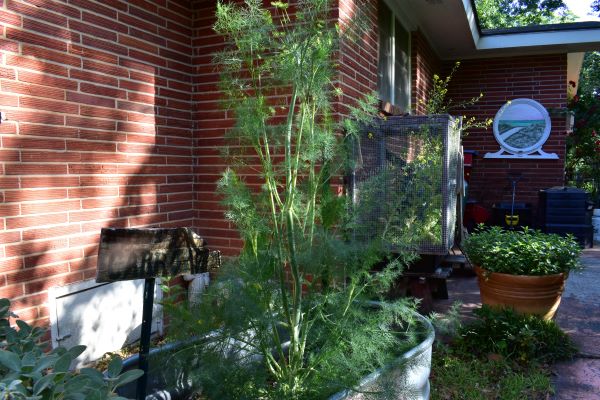 The monster dill that a bird planted.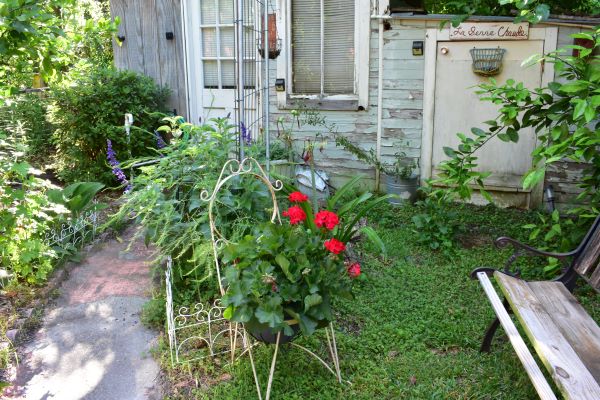 In front of the old garden shed.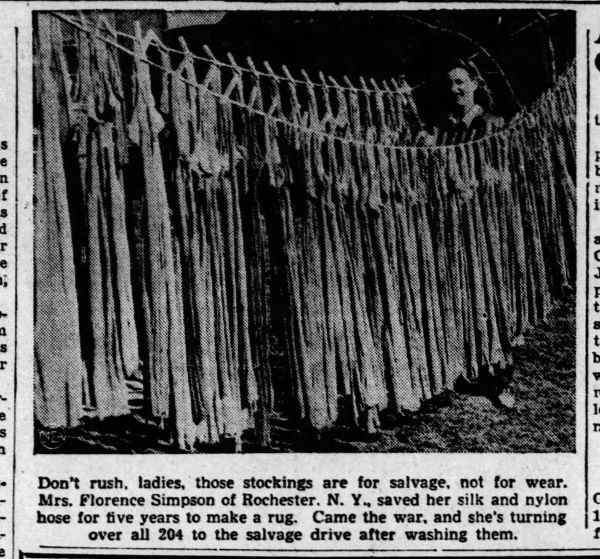 There was a shortage of ladies stockings during ww2. This picture and article above led me to research stockings and then finding out when women started shaving their legs and underarms.
By what I have studied so far, most women did not shave their legs or underarms in the past. Under all those beautiful dresses and stocking were hairy legs and armpits (which actually can be beatiful too). I remember when i got my nerve up to ask my mother if I could start shaving my legs.
Then in the 1920s the clothing changed exposing part of the legs and arms and women started shaving their legs. Many did not though as some thought it to be wrong to do so and some complained by shaving it made the hair grow back thicker.
In the later 1930s a trend came for men to shave their legs and Barbers had to figure out the cost of a hair cut, shave and leg shave. They decided to reduce the hair cut making it more affordable to have their legs shaved. One man stated that men had more items of clothing and women were getting all the attention for more comfortable clothing defending being able to get his legs shaved.
By the 1940s many women shaved their legs and wore stockings but then there was the stocking shortage and it was very distressing. Some women would mark the back of their legs to make them look like a stocking seam.
I just thought I would add that bit of interesting history and I hope you enjoyed this post. Grandma Donna