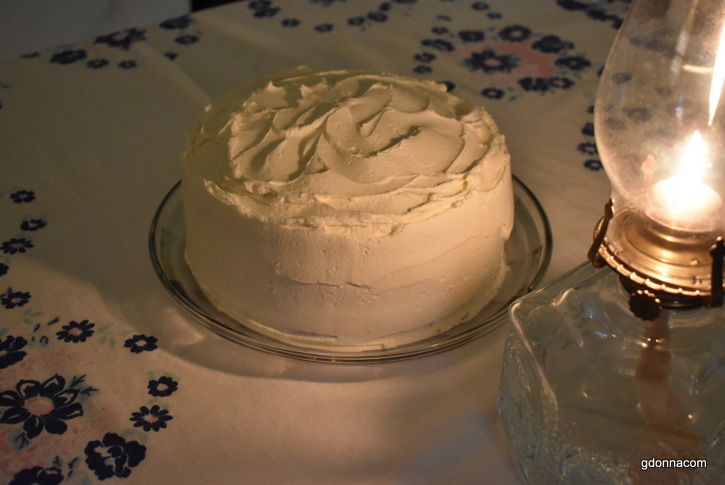 This is not a post on Sarah's diary but a discussion of how Sarah's diary is affecting many of us that are reading the diary posts. We find that Sarah makes a white cake most every week along with several pies.
I have received emails from those of you that find peace in Sarah's Diary. Some find inspiration and that they are finding more joy in keeping home.
In Sarah's lifetime, it was common to bake bread, cake and pies as they did not have the processed junk food that we have today. Many years ago I also made white cake and pies.
Charles has been helping me with the last several diary posts by reading the diary to me as I type and I could see the longing for the white cake as well as pies. So I baked him a white cake for his birthday then again after his birthday.
We only allow ourselves to have one slice per day as we are conflicted about eating desserts. We do not drink sodas nor have any sweetened drinks and since we cook most all of our meals we really do not eat much sugar. I noticed I feel better after eating a piece of cake. We know to cut back on carbs when we need to.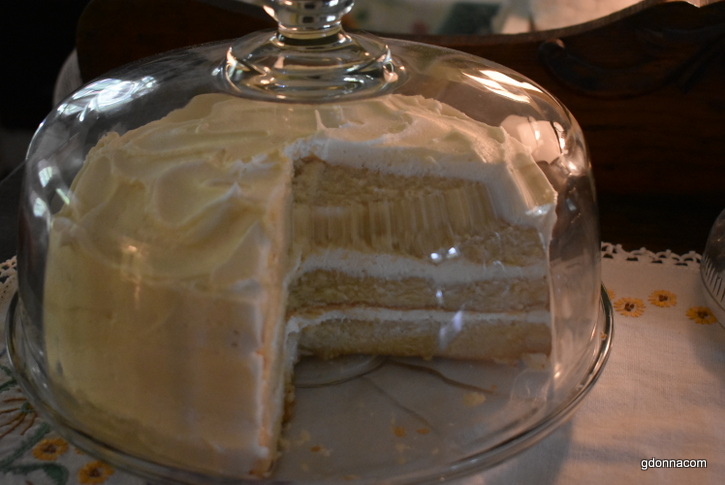 Having a cake in the house just feels right to us and many things that we are doing while living more like people did long ago. For some a cake was more for a special occasion but often for folks that lived a rural life and had fresh eggs and milk they used what they had in pies and cakes.
I use organic eggs, butter and sugar in my cakes because that makes it more like it would have been in the past. We also consider the very hard work that Sarah and her family did during that time so they got plenty of exercise.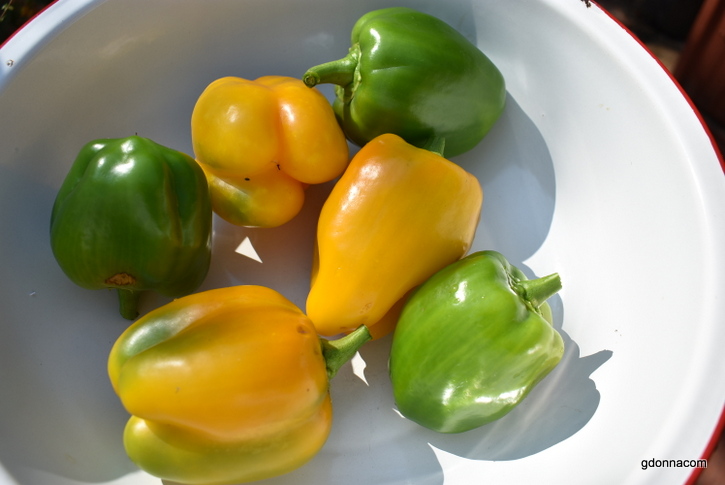 We have been eating from our garden, tomatoes, beans, cucumbers, celery, cantaloupe, onions, peppers, carrots and such. Most of it is now finished. It is not a big garden and we do not have enough to preserve other than herbs and peppers so we go to the local produce market and purchase some vegetables for canning. This year, not able to handle the heat, I have canned simple small batches.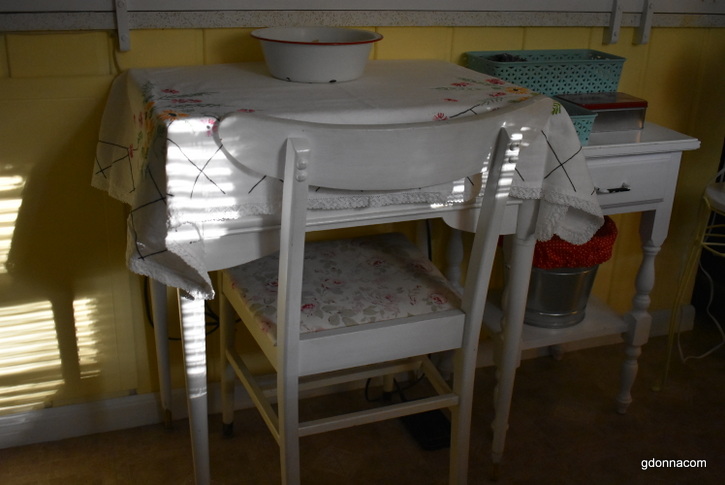 I have been staying inside more to stay out of the heat and have worked on my stack of mending.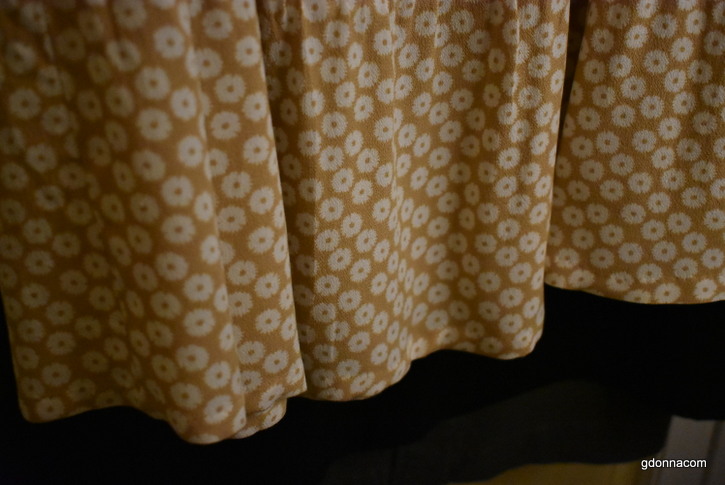 It started with a dress that needed hemming, I hand sew my hems because they seem to hang better.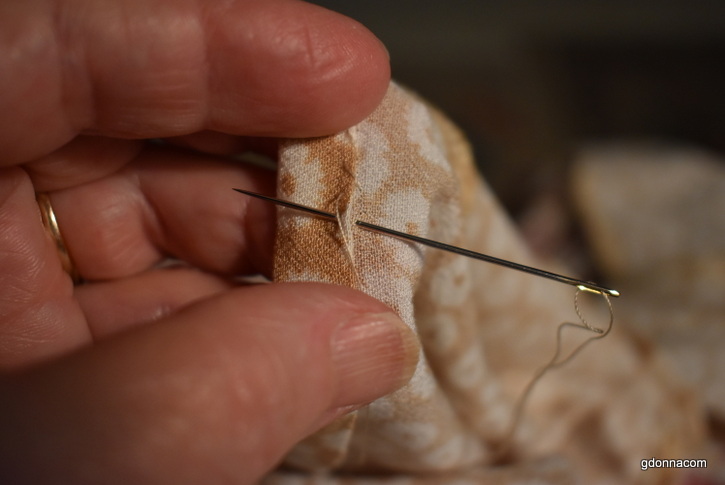 When we slow down to a more simple life and remove the household noise, it seems easier to focus on the small things. Sewing a hem is not difficult and there are plenty of videos on the internet that teach how to sew.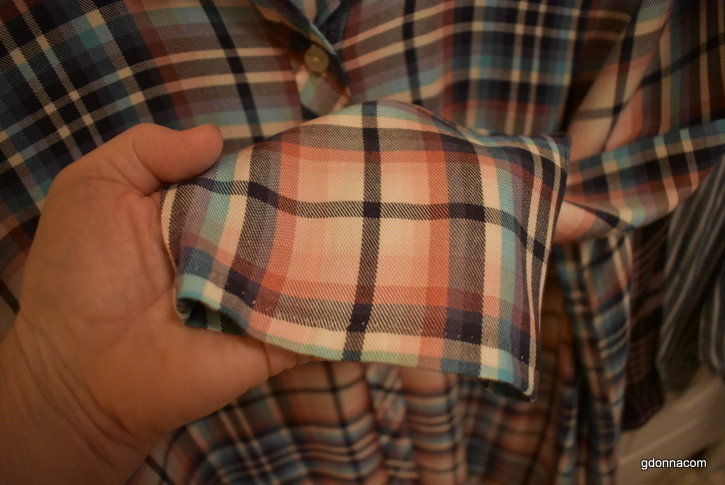 I normally wear long sleeve shirts and cut off the cuff to just above the wrist so my sleeve does not get in the way with working. I should have used a gray color thread here but this is a garden shirt.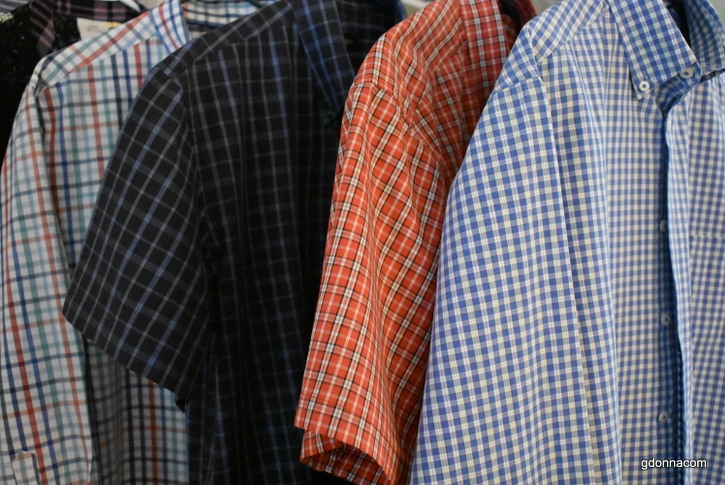 In Sarah's diary she has morning tasks and Evening tasks. One of my tasks is ironing. Charles wears button up shirts and I iron them weekly and sometimes more often.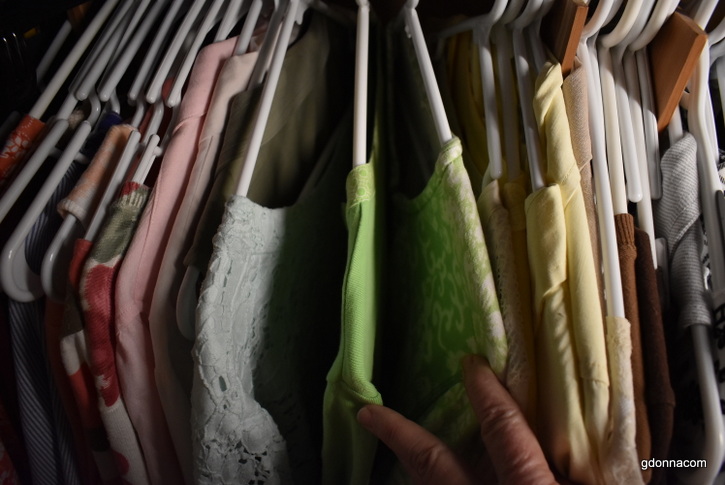 I also have been sorting and downsizing items in the home and for some reason I once again let some fad make me think I needed to do something. I saw on the internet that there are video after video on downsizing the items in their closet. I felt that I needed to bring down my number of clothing items to a minimal number.
I actually tried to do this and then put 90 percent of the clothing back in the closet.
Our closet is only 34 inches wide for both of us. Charles is on the upper bar and mine is hung on the lower bar so the clothes are pretty packed in there. I kept going through my clothes to see what I needed to discard but some items are to wear out grocery shopping, some for weddings, funerals, some for gardening, some for winter and some for summer and some for when it is in between. I have a feeling these people that do these videos on downsizing closets have a hidden closet.
So I decided as long as I don't have piles or boxes of clothing that I am not wearing or clothes wadded up I would keep what I could in our small space and not do this just because everyone else was doing it. I do not want to have to go out and buy something to wear somewhere just because I got rid of what I did have.
We do need to clean out our closet a few times a year to give everything a fluff and clean the inside of the closet.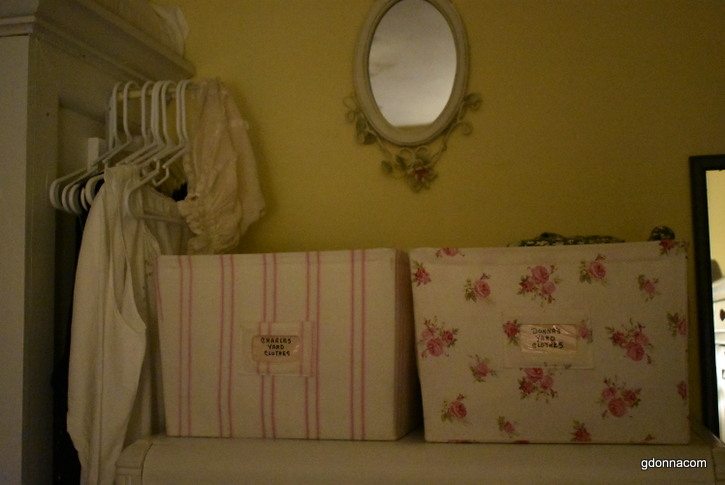 Charles added a hanger for my long dresses and night gowns between the chifferobe and the chest of drawers in our small bedroom. It was all the space I need and I am happy to have a place to hang them. We do have another closet to hang coats and bulky sweaters.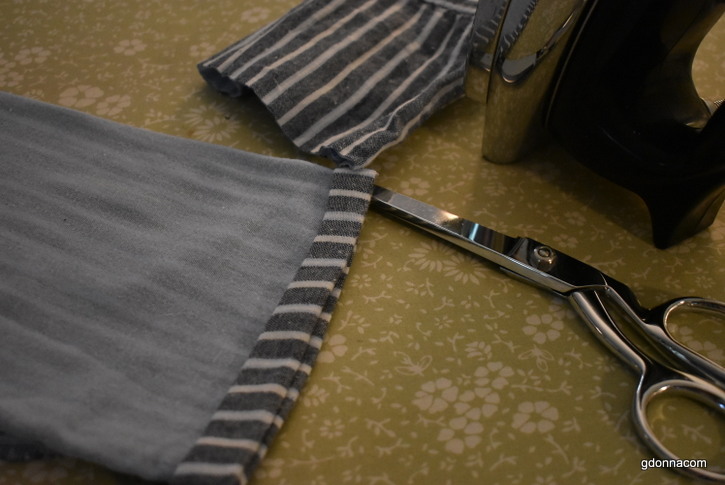 We all have different wardrobe needs and preferences.
I go for what is comfortable (and loose) and not because I am getting older but because I have always been this way. I take a sweater with me for doctors visits or visiting someone at the hospital no matter the season. I wear a simple dress or skirt and top, flat shoes to a funeral and nothing to attract attention. For gardening I wear long pants or pants under a skirt because where we live there are mosquitoes and I am a mosquito magnet.
As I have gotten older I find that I dress down maybe too much when I am home alone and know that I need to change this because we never know when there would be an emergency or someone to stop by for a visit. So I am trying to dress earlier in the morning and I "added" a few tops to my wardrobe in trying to be more prepared. I can imagine Sarah would have washed up and dressed as soon after her feet touched the floor.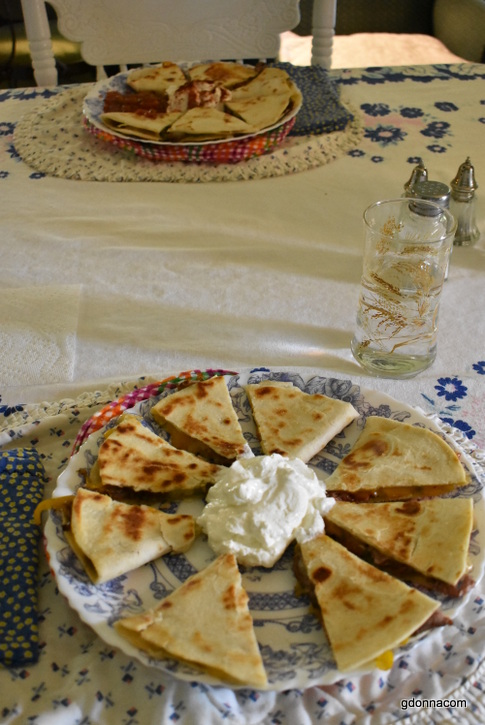 Homemade Quesadilla, we did not eat cake this day.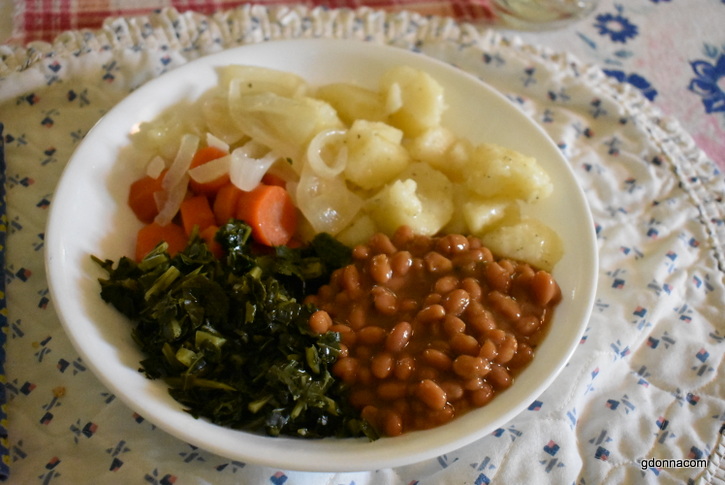 But we did this day. :)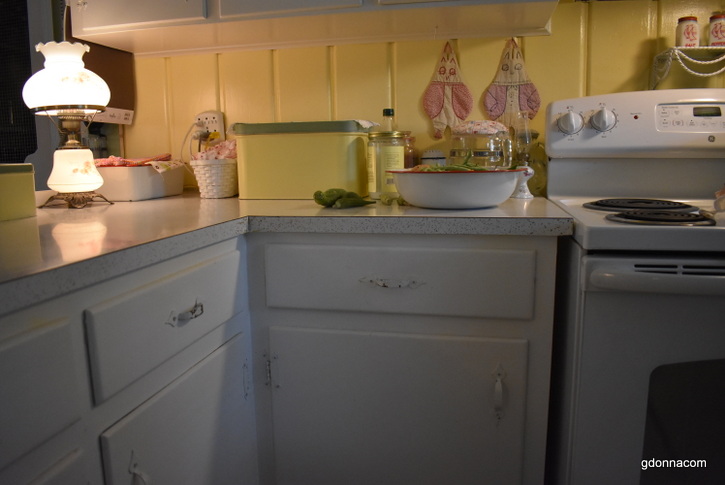 I am sitting in my kitchen chair peeling potatoes when I took this.... Then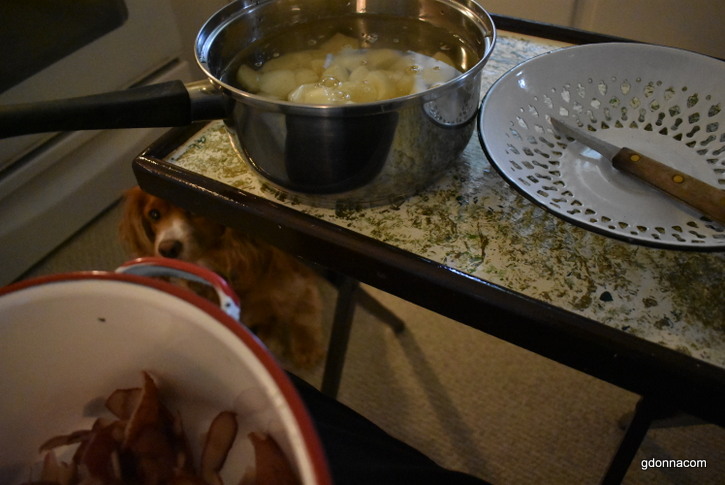 I noticed Elizabeth peeking through my small table and pan of potato peels. Katherine and Bernadette were close by stalking as well.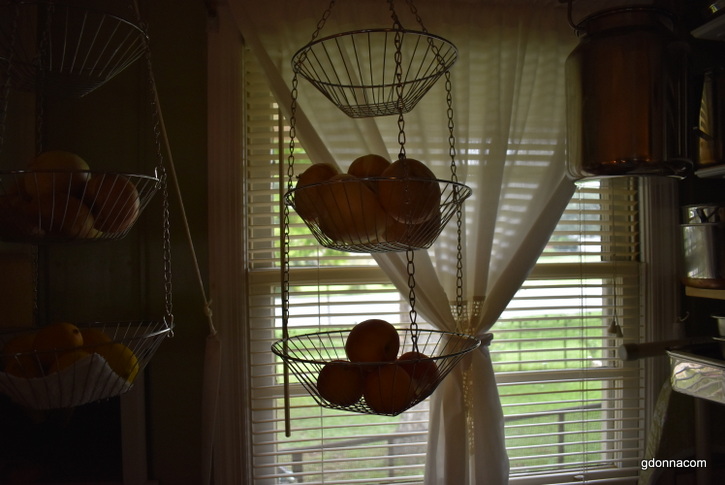 I do long to live in the rural country area. I do miss it when we lived on our 10 acres. But with medical close by and the expense of moving we are trying to make our little spot in town to feel as rural as it can.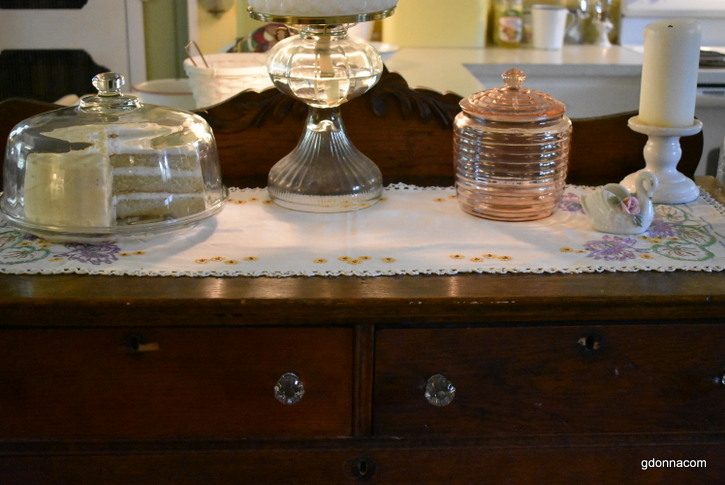 It does not matter where we are but how we make it.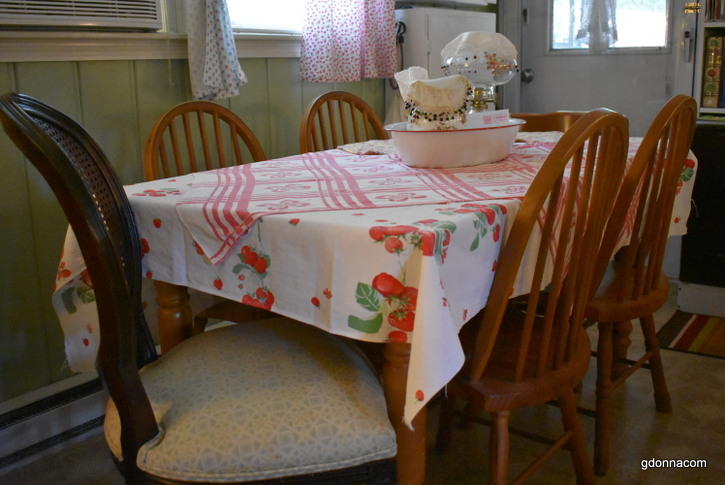 This land right here in the city on this lot that we live was once rural. A farm house was two houses from us that long ago was replaced by a new home.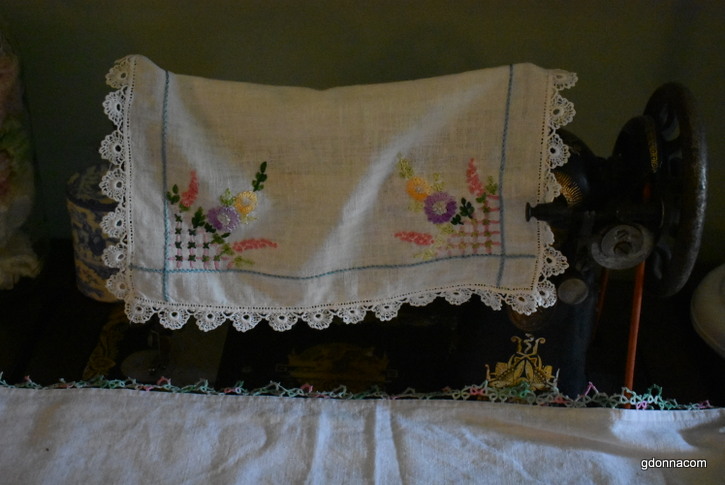 If we save our money and search for the old things that are still around, take our time we can find parts of history that are still useful that we can bring into our home. I absolutely love sewing on my old treadle machine. (Thank you Muriah for the lovely photo of you sewing on your treadle machine.)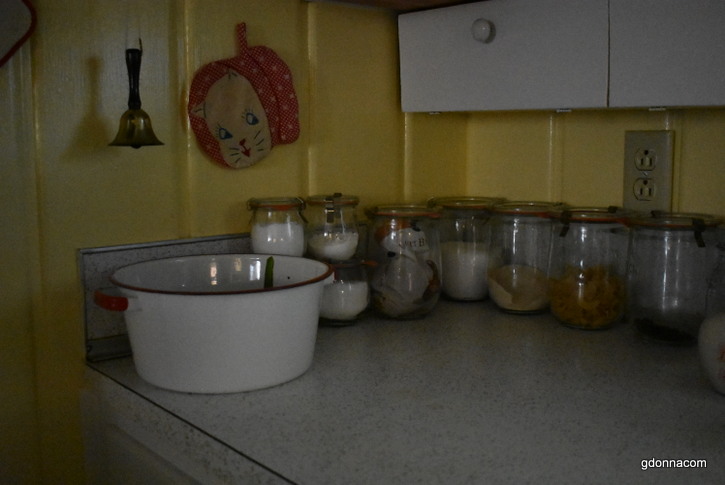 We are still a mix of old and modern but still getting that feeling of rural life especially when something is growing in the garden.
Grandma Donna's White cake
This white cake is the same cake as yellow cake with boiled icing that I posted in the past with exception that the icing is different.
I use as many organic ingredients as I can.
This cake with white frosting takes a total of 4 sticks of butter. I also slice the cake after a few days in the cake plate and wrap and freeze the slices if we are not expecting company so we do not have to feel we need to finish eating it so it does not go stale.
It is the frosting that takes so much butter, the cake only uses one stick of butter plus 1/2 cup of extra light olive oil. The frosting takes three sticks of butter because this is a three layer cake.
I will end this post with the link to the cake with chocolate boiled frosting.
White frosting
7 cups powdered sugar
3 sticks of softened butter
start with 5 teaspoons milk or half and half
2 teaspoons pure vanilla extract
dash salt
Beat well and only add extra milk a teaspoon at a time. Give it time beating as moist pockets will be in the frosting that need to be incorporated. If you do not do this it could be too thin. If so add more powdered sugar. You want this to be light and fluffy.
Cake recipe
http://gdonna.com/cooking-from-scratch/boiled-chocolate-frosting-cake/
Grandma Donna