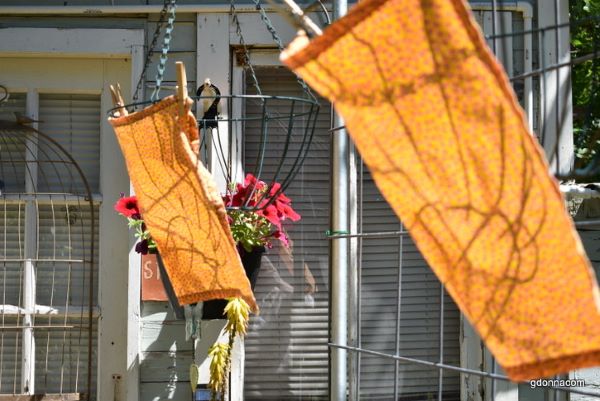 I thought I would do a short post and a comforting video for this weekend.
Tropical Storm Fred is still on the same path at this time heading in this direction but these tropical storms often change tracks so it is always wait and see.
Those of you that have followed my blog for a long time know we have changed and moved our clothesline location four times now. One year a Mulberry tree suddenly appeared in our yard. Nature has a way of planting things for us and sometimes it is not always where we want it. It grew very fast and shaded our clothesline. So we moved the clothesline further away from the tree. The next year it had grown so much we had to move it again and between the tree and our vegetable garden areas it was very crowded.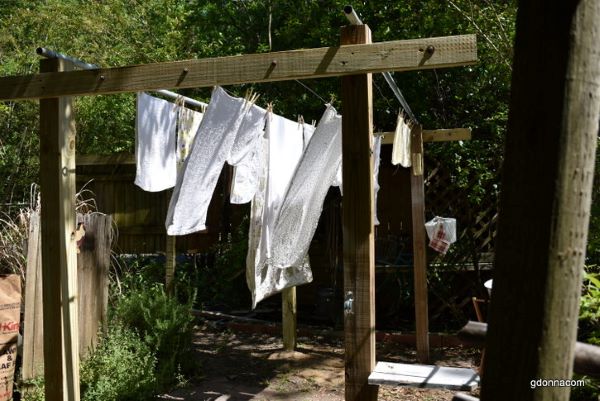 Finally we took it up and moved it to the other side of the yard. It was a bit of a walk for me carrying the laundry to that area even though our yard is not large but it is narrow and long. Actually our back yard is triangle shape and it is like you pull one point of the triangle and stretch it.
We made the clothesline more sturdy and added more lines as well as two heavy bars to use for cleaning rugs.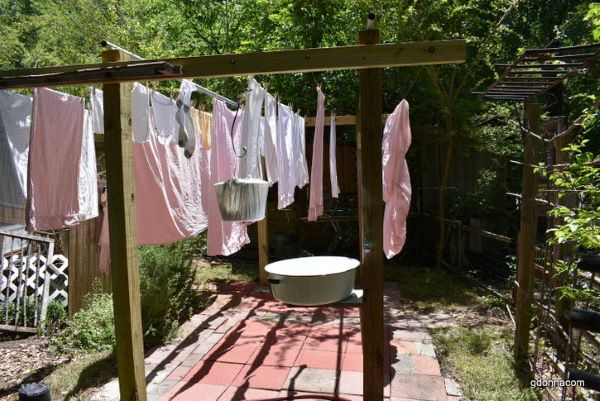 After another year I was struggling with my health and vertigo and balance issues so we decided to move it back down towards the house. We took out one of our two greenhouses.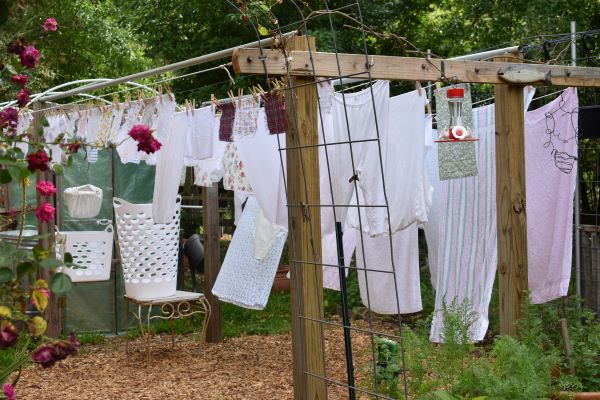 We moved it to this location just off our back patio. I thought this would be a very good place for it and away from the mulberry tree and not as far to carry the laundry. But to my horror this spring the birds ate mulberries and flew over the laundry and you guessed it, purple spat on the laundry. So I hung the laundry inside during mulberry season and used the dryer when necessary.
This is the location it has remained.
I am very passionate about hanging laundry. It costs nothing to dry the laundry, the sun sanitizes the laundry and everything smells wonderful, especially the sheets and pillowcases.
Hanging laundry is another one of those living a more simple life and more like our generations before us that take a little bit more effort but seems to be the right thing to do.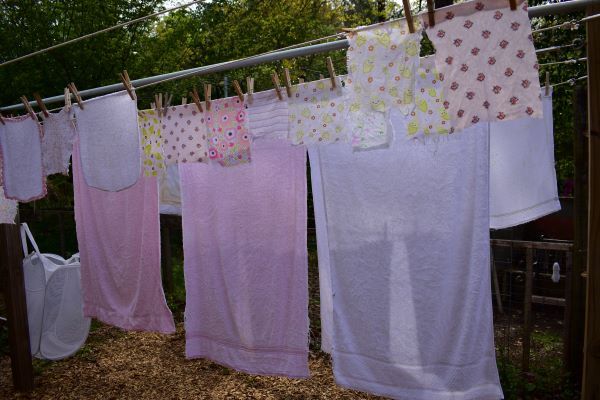 The sun is strong and as I said it sanitizes but it also will fade darker colors. So I always turn in darks inside out and I dry Charles dress shirts in the shade on the porch or inside the house.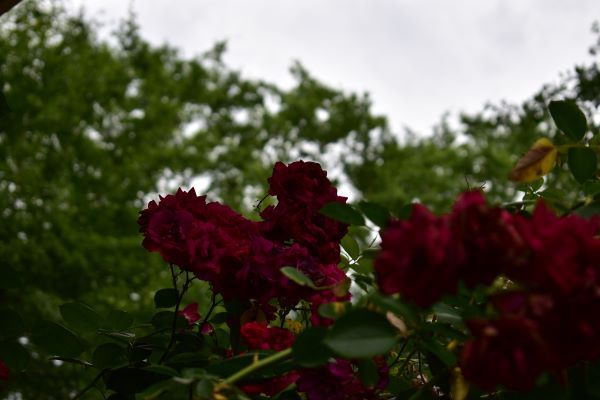 Last night I had a wonderful experience, Rhonda Hetzel from Down to Earth, blog and the author of the books Down to Earth and The Simple Life and I had our first face to face zoom meet. It was so nice to be able to talk with her and see her at the same time. It was morning where she lives in Australia and evening here in the U.S. where I live. It worked out just right, we had a lovely conversation and we are looking forward to doing this again very soon.
I did ask Rhonda if people in Australia use clotheslines or dryers. She said that clotheslines are very common. She seemed to be surprised when I told her that I have not seen one clothesline anywhere around where I live. I feel that the clothesline is rare in our country. I am sure there are some people but the majority use dryers. Do you use a clothesline?
Charles and I will wrap up our Hurricane Readiness tomorrow. This means bringing in things from outside and securing what we can and filling our water tank with fresh water. We have fuel for our outdoor cook stove, we also have wood for our wood burning stove, we have non electric lighting and we try to always stay pantry ready, especially now with the covid virus.
I hope you enjoy this video I have put together, I wanted something especially calming, I hope you enjoy.
To view the video click herehttps://www.youtube.com/watch?v=9tlYXj5ADX8
Grandma Donna