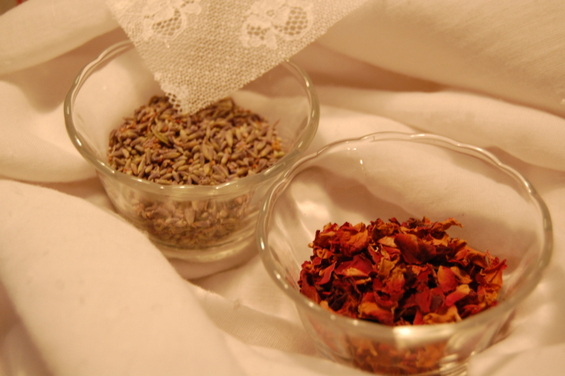 When I was growing up my mother always kept sachets in our drawers. Pictured above rose petals and lavender. Sachets go very far back in time and used often to keep the drawers and closets smelling nice. Often sachets were kept in luggage.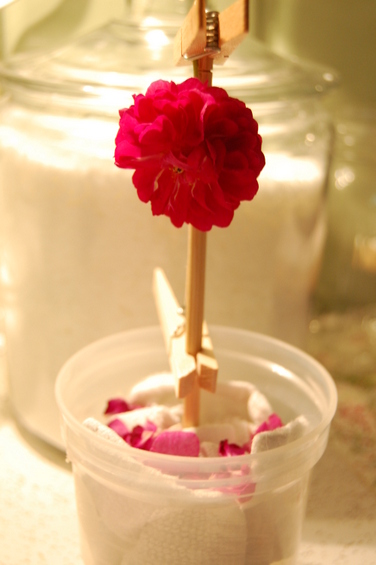 You can dry your own flowers or herbs. Here is a garden rose I picked today to show you. It is actually hanging upside down which is the best way in my opinion to dry the rose. You can put it somewhere dark and dry for several weeks. You can also order lavender and roses that have been dried over the internet to use to make your sachets.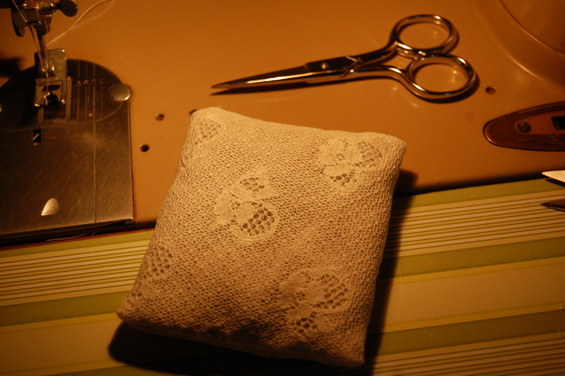 Here is a finished sachet. Many people are sensitive today to strong perfumes and this is a nice way to keep the clothing in drawers smelling lightly scented and fresh.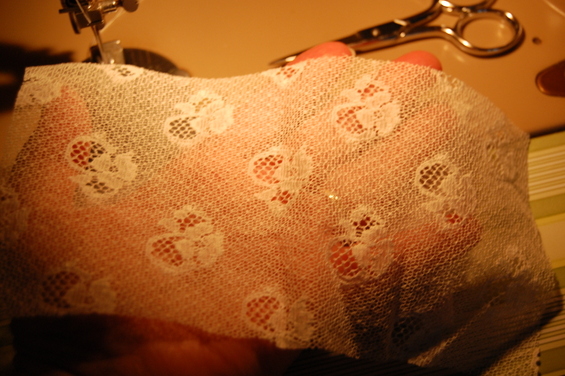 I am using a veil netting scrap...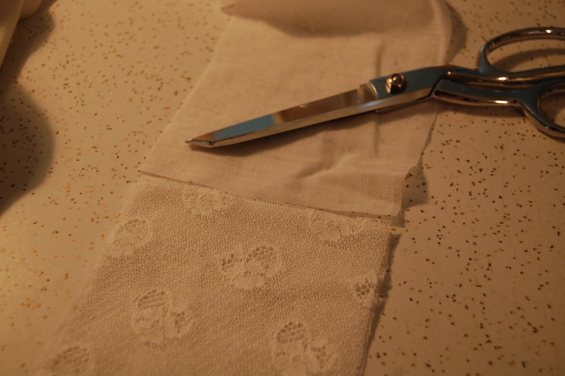 I use a thin fabric liner to keep the tiny pieces of flowers or herbs from escaping. I cut a rectangle that was 7 & 1/2 inches by 4 inches of lace and liner.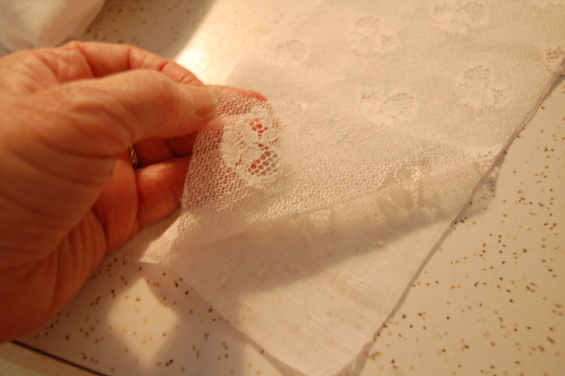 The white liner, lay the bottom side of the lace on top of the liner. (Wrong side lace to right side liner).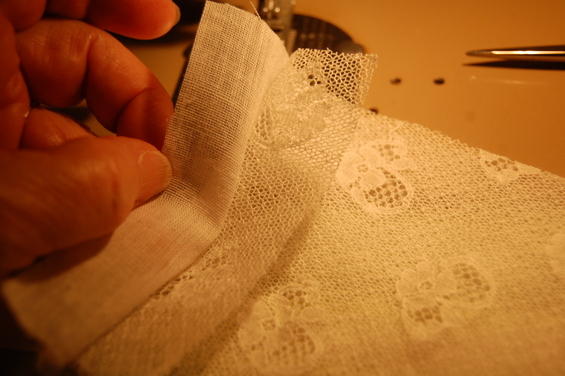 It will look like this.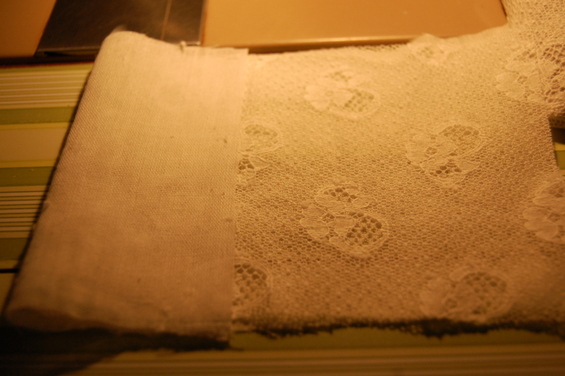 Partially fold over the rectangle you have cut out of the fabrics.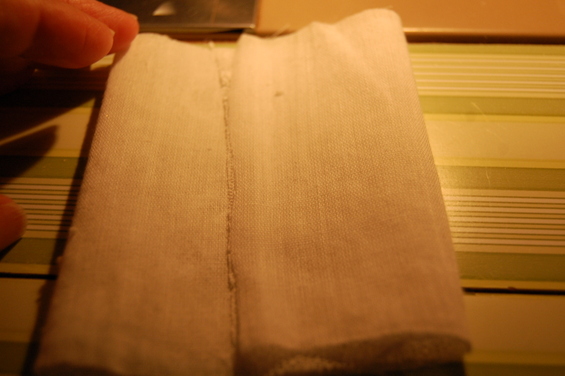 Now fold the other side flapping over the other side slightly.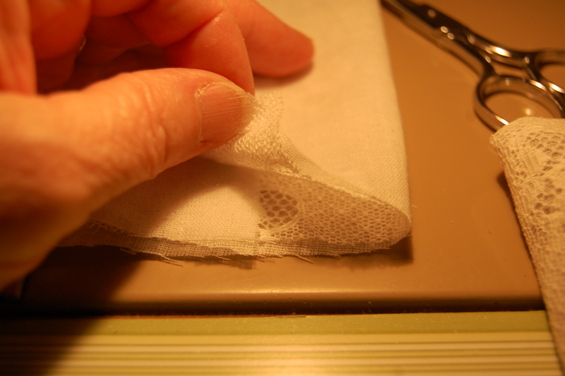 You want it to flap over like this.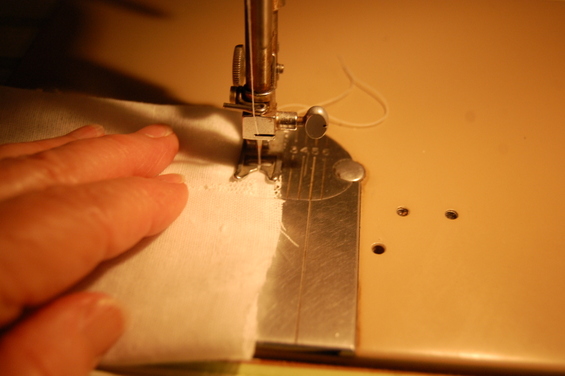 Now sew one of the two open sides.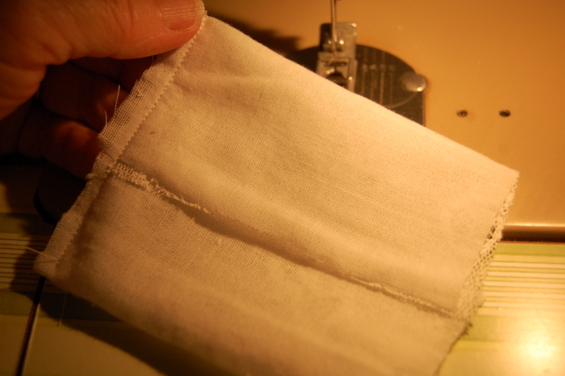 One side sewn...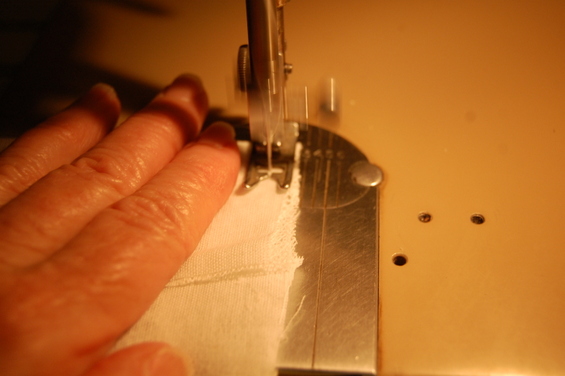 Now the other side.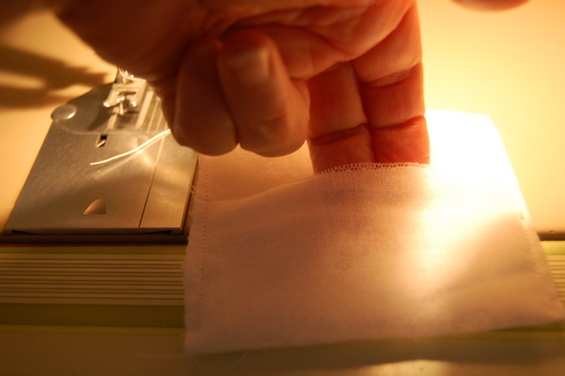 It will form a pocket similar to a pillow sham.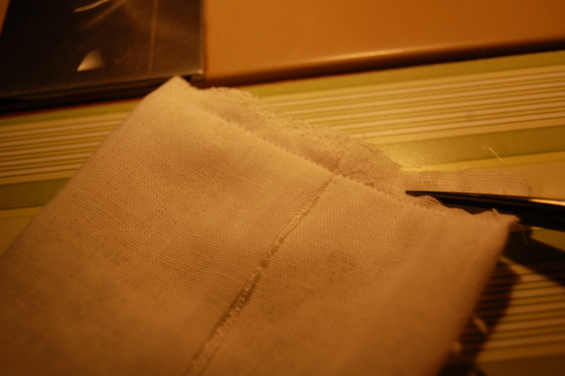 Trim off the access fabric because we will be turning it out to the right side.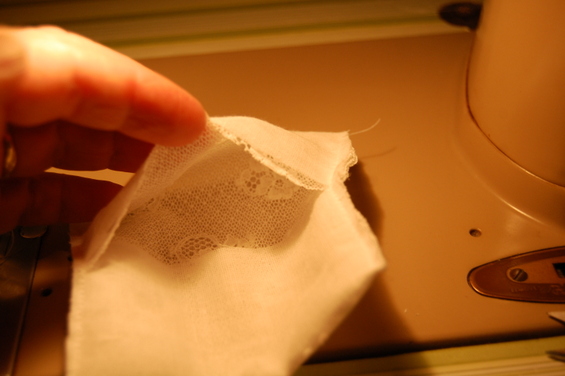 Open the pocket....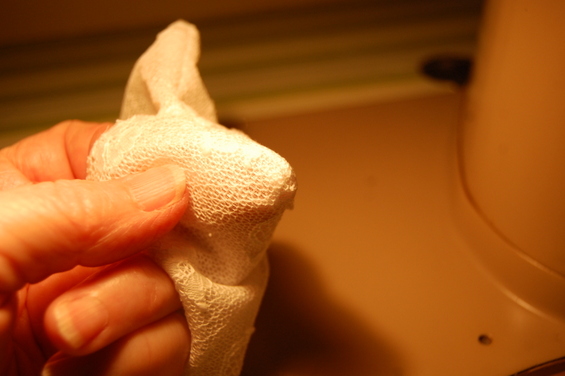 Turn it and take your finger and press out the corners.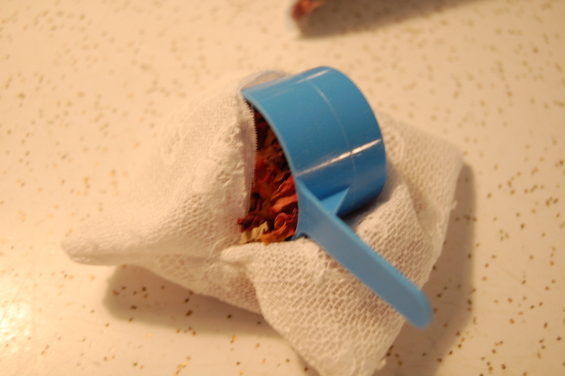 Fill your sachet pouch.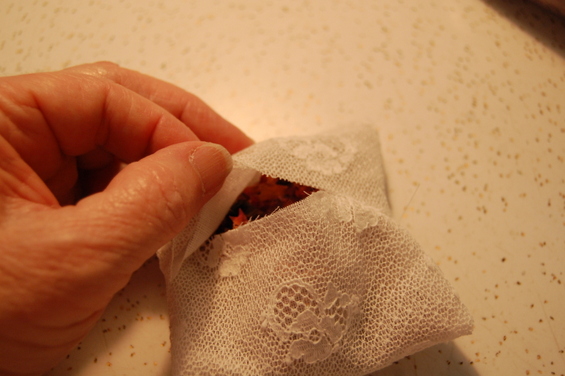 Do not over fill keeping it loose and soft.
Hand sew the flap closed. I go across like this....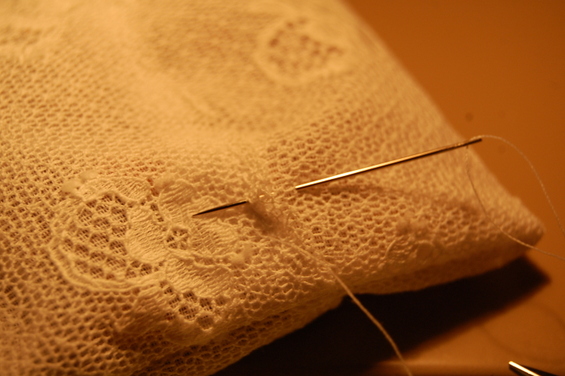 Then I sew the edge like this.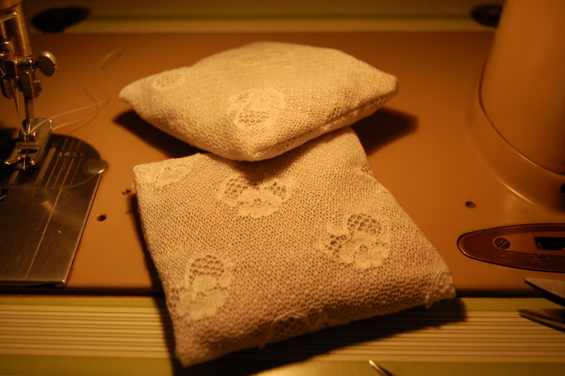 We have finished our sachets. One is rose and one is lavender.
I hope you enjoyed this picture tutorial. You really do not need a pattern to do this. Just some scrap material and some dried herbs or flowers. It does not even have to be pouches like these but little cloth bags tied at the top. I like these because my mother kept the small square sachets. She had satin, lace and cloth sachets and I have very pleasant memories of those days and my mothers sachets.
Grandma Donna