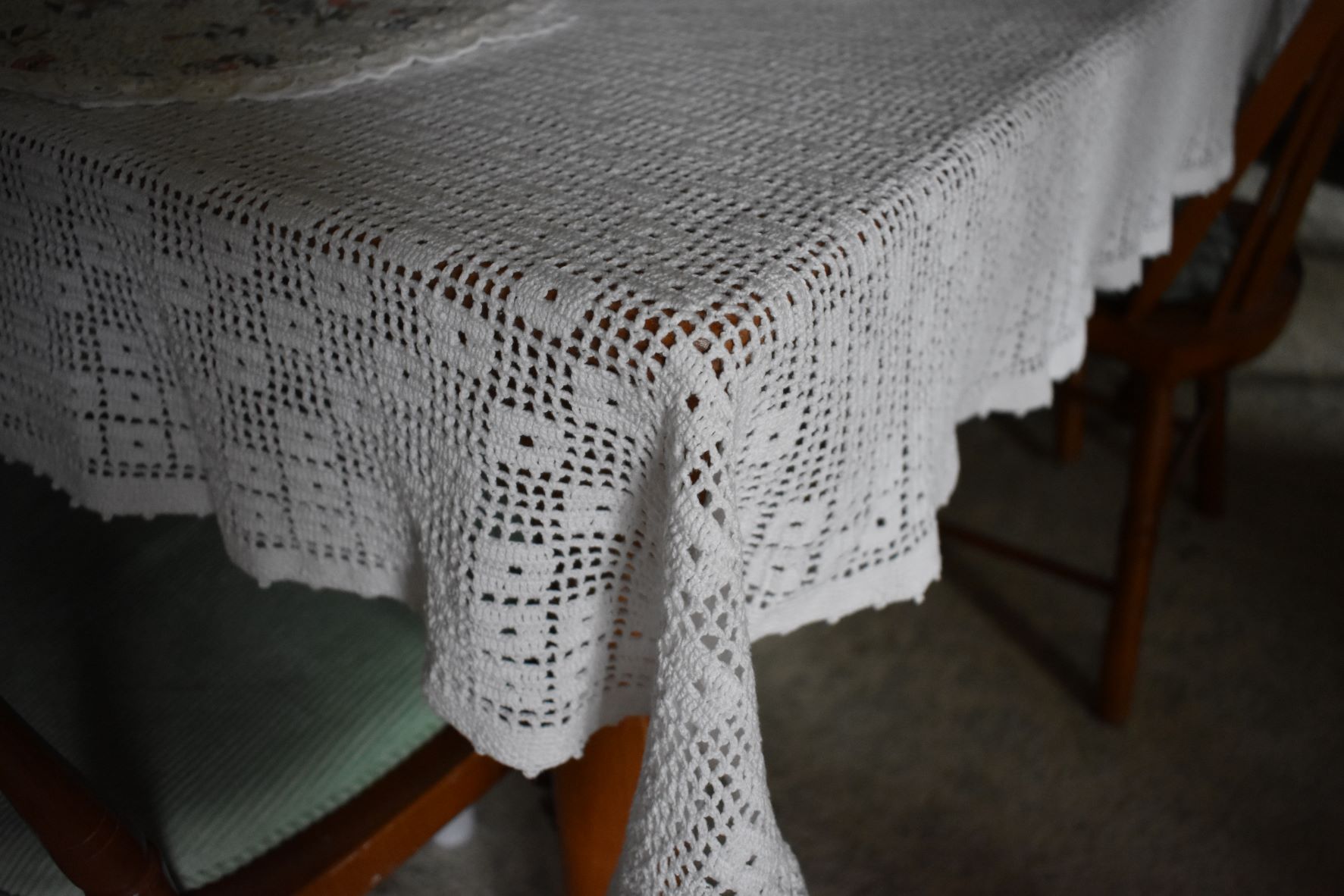 Since my last post about leaving the great depression study and moving to settling down somewhere between 1947 & 1965, I have kept moving back and forth to what I want to do and where to land so to speak. It is not a simple thing for me to stop doing studies of different era's in history and just organize and decide what style is best for our home. Most people choose a style for their home or a feeling of how they like it.
Even though I lived all of the years of the 1950s I found myself searching through the microfilms of the fifties this past week. As I thought about this, I have never been drawn to modern styles. After being in the studies for several years and collecting old pieces, the late 50's and 1960's seem modern.
When I was young in the 1950s, my bedroom suit was made in the 1940s. When I married in the 1960's it remained with my mother, years later she moved to another location and asked me if I wanted the chest of drawers and dresser and I said, oh yes! I still have them.
I have started getting the yearly studies out of my head it will not come quickly but I realize that I prefer old things and we don't need to change a thing. Just organize what we have, and I feel the end of the1950's is a good reference point for me to stop with the conveniences if that makes sense. We will have the convenience of a window air conditioner, at this time I still don't want to add a dishwasher back into the home.
Charles said we will not be putting a television back in our home and I don't want one either. We lived the years of television and since we have gotten used to not having one we just do not have any interest for one.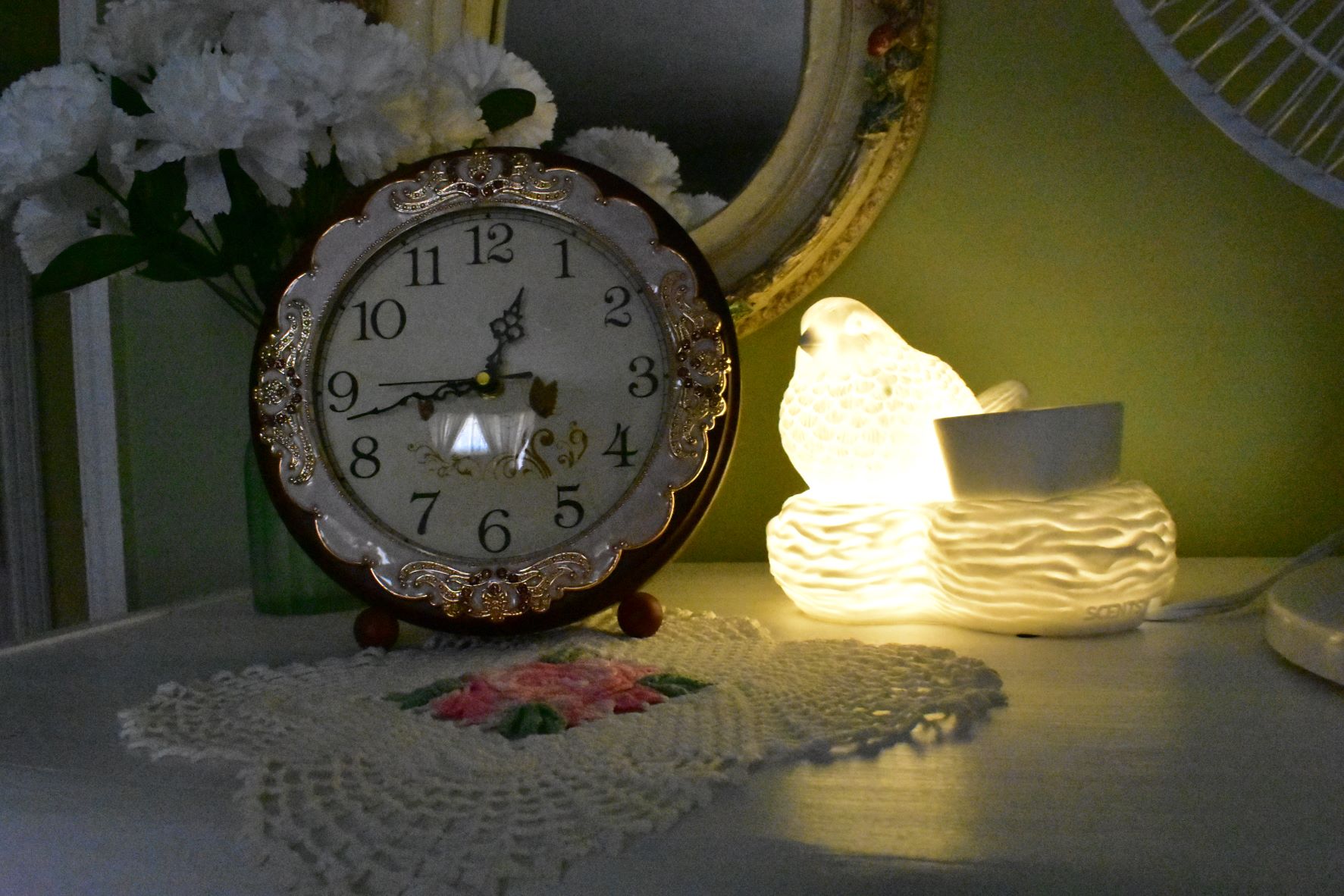 I sat down with Charles to talk about how I was feeling confused. After our talk and reasoning it out, we decided that both of us were drawn to our grandparents and great grandparents. Since we have been studying the times that they lived through, it helped us to understand why they were so strong and sensible. When we were young, we loved going to visit with them in their homes and made memories and I think that this is one of the things that draws us to the past. We have had so many talks about them all through our married years.
Charles said right away, let's just live like our ancestors did.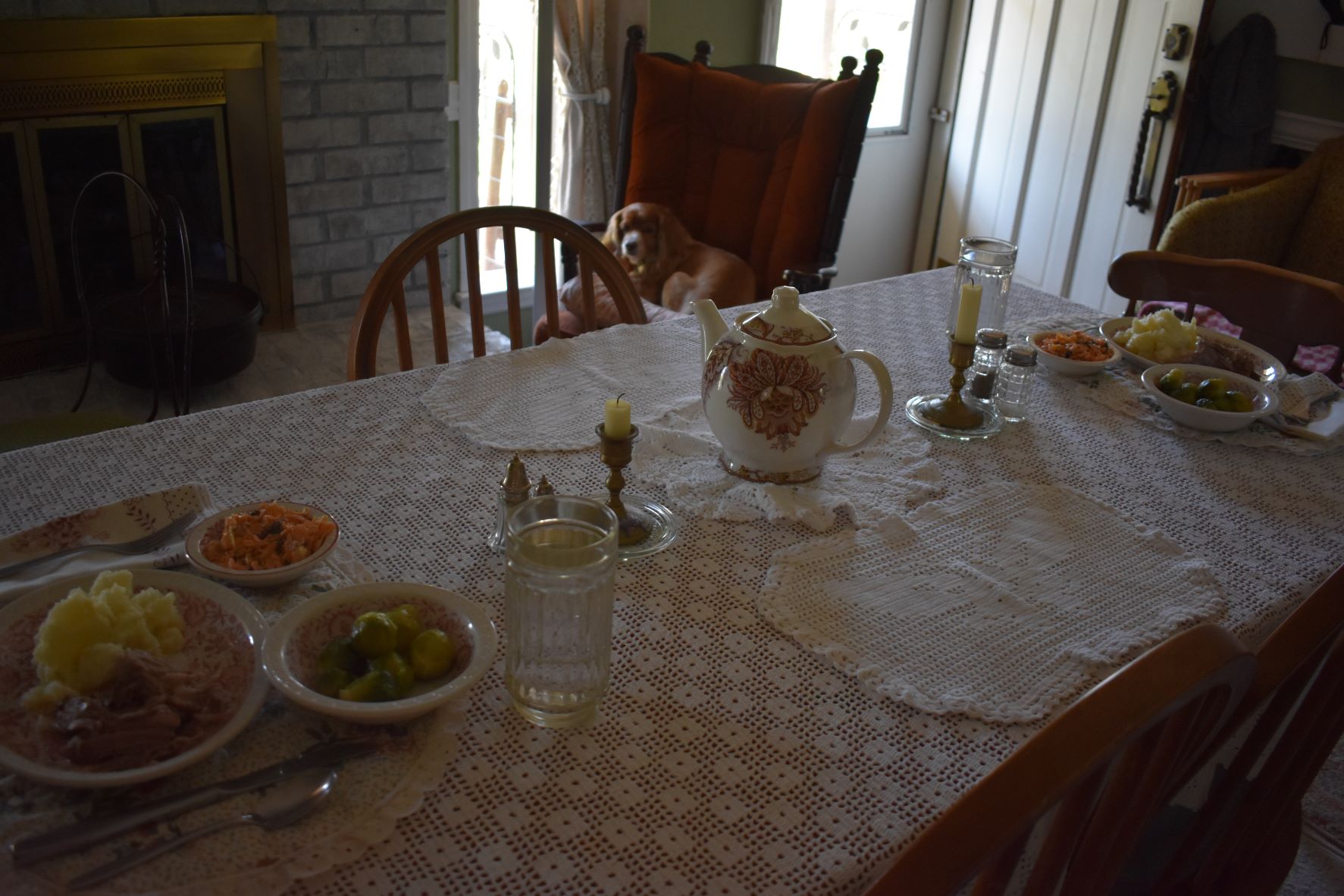 I will always continue to study, research and learn as long as I can because it is good for my brain but not do the one year studies anymore. I think we would disappoint our grandchildren if we changed the way we live too much, they like our old way.
I will post regular posts of what we are doing here around home, and when we go up to the Myrtle, our tiny house. Charles still goes up to see Madge every Friday and takes her groceries and does things she needs help with. We have not worked out our heating in the Myrtle so we have not been spending time there during this winter but it is starting to warm so we will be going back up and when we do I will put those blog posts under the back to the old well section, which will always go to the top of the menu page anyway. It is just a way to show to keep the pictures of home and Myrtle separated.

We purchased a new washstand a few months ago and we will be taking that up to put in the Myrtle soon. It is a beautiful vintage wash stand and will look nice up there and will be very useful since we do not have running water there. I will continue to wash the dishes in the wash pans on the dining table, something feels right about that.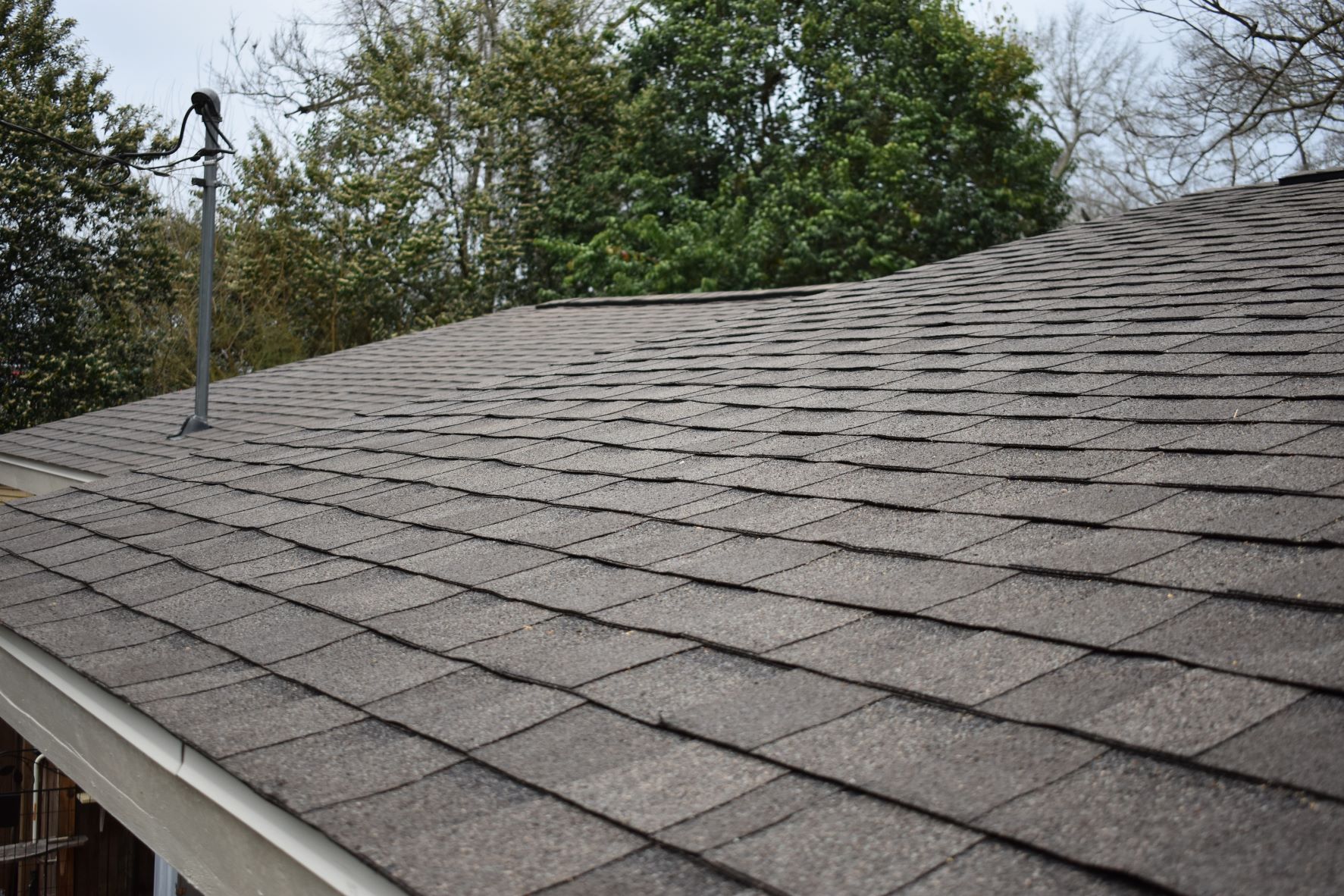 We finally did it, we have the new roof on and finished. That was a lot of frugal living to save the money to pay cash (Check) for a new roof.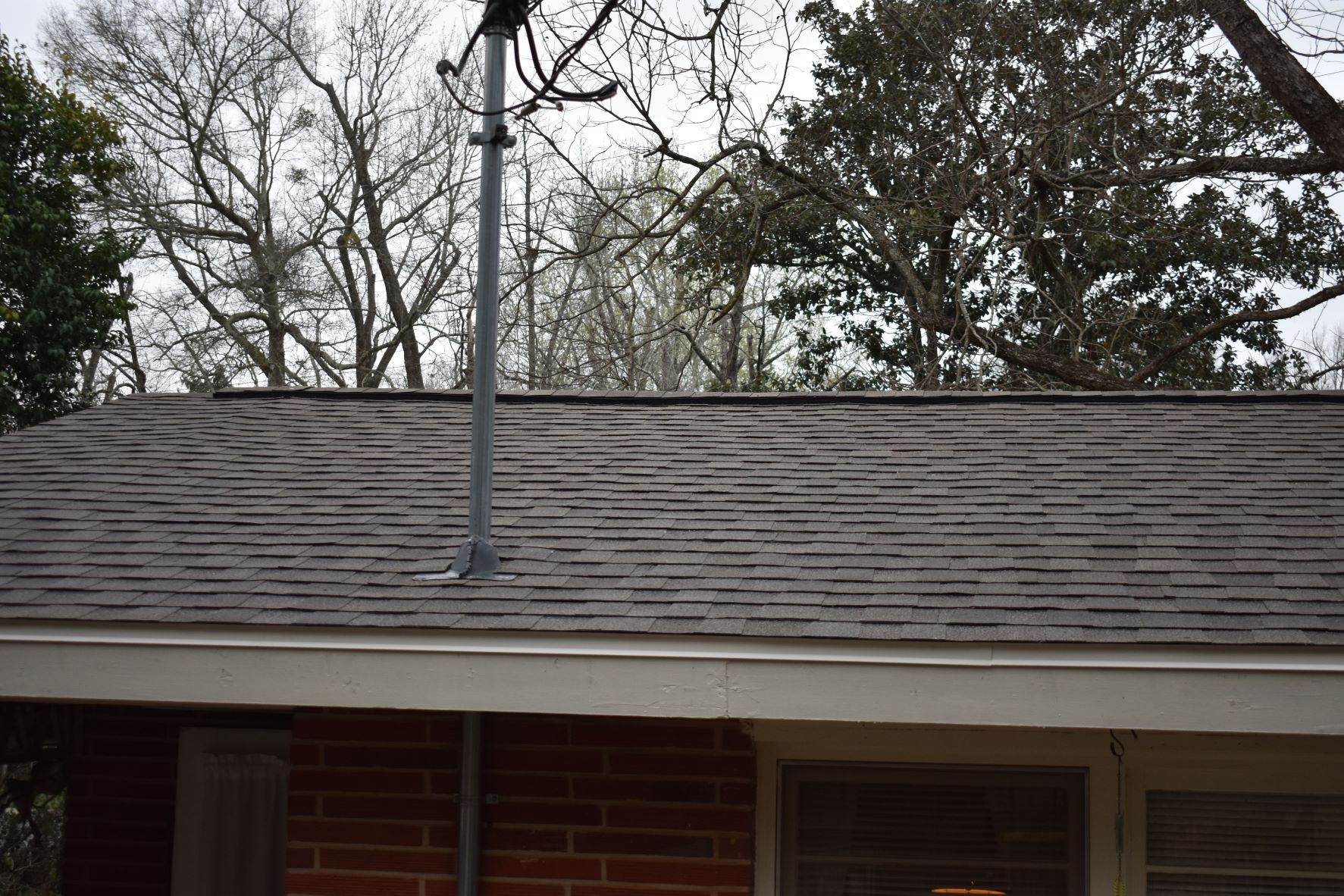 We did a lot of considering what to choose, a metal vs shingle. They both have pro's and cons but we chose a very good underlay, under a good grade of shingle that comes with a warranty and for us it was more affordable and a shingle is easier to repair than a metal for us. We are happy with our choice, we paid cash, nothing owed on this roof. We have money left for other repairs that would not be the case had we paid for a metal roof.
Now we continue on our frugal journey because we want to put back what we had saved for the roof.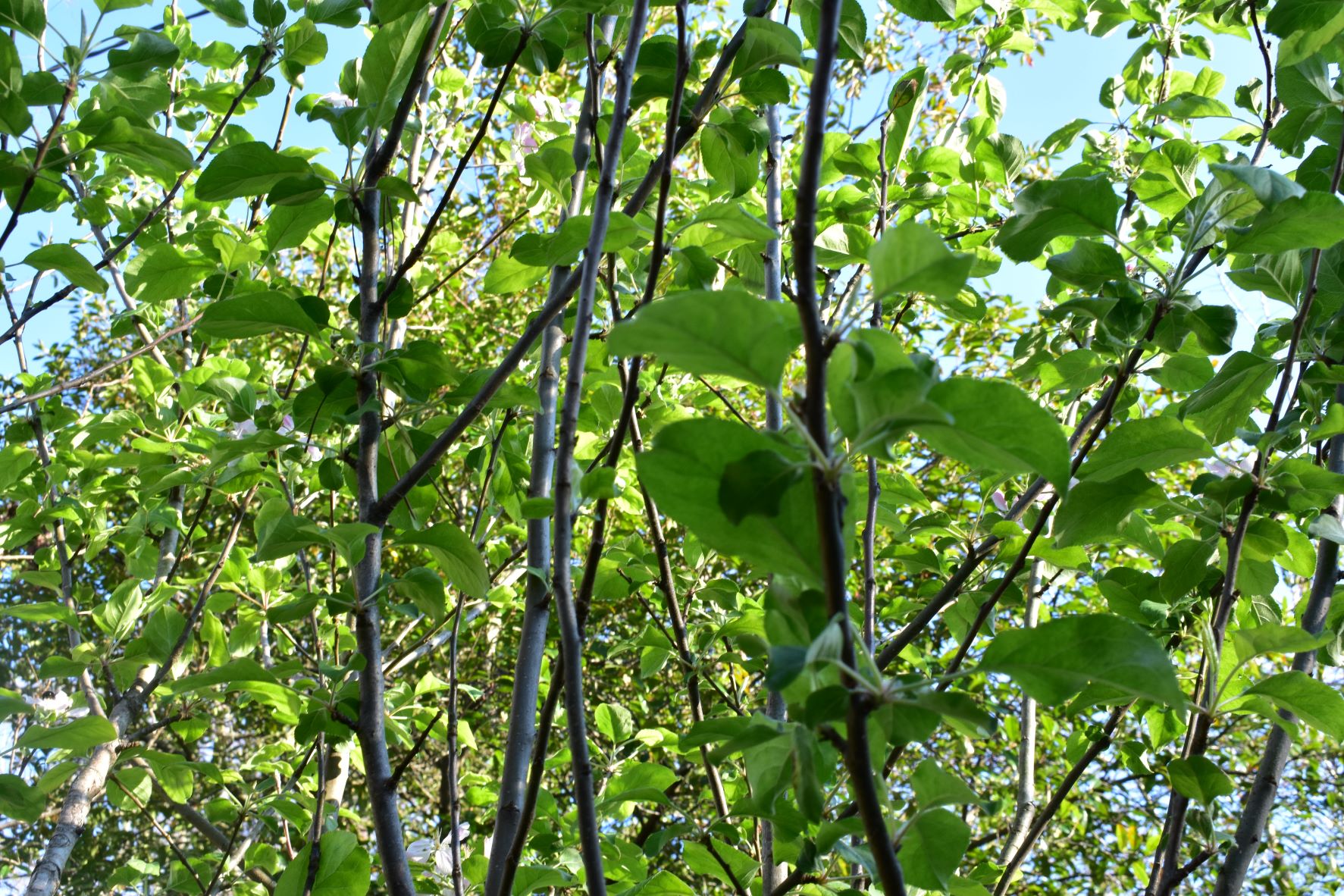 Despite the below freezing temperatures our apple tree has leafed out.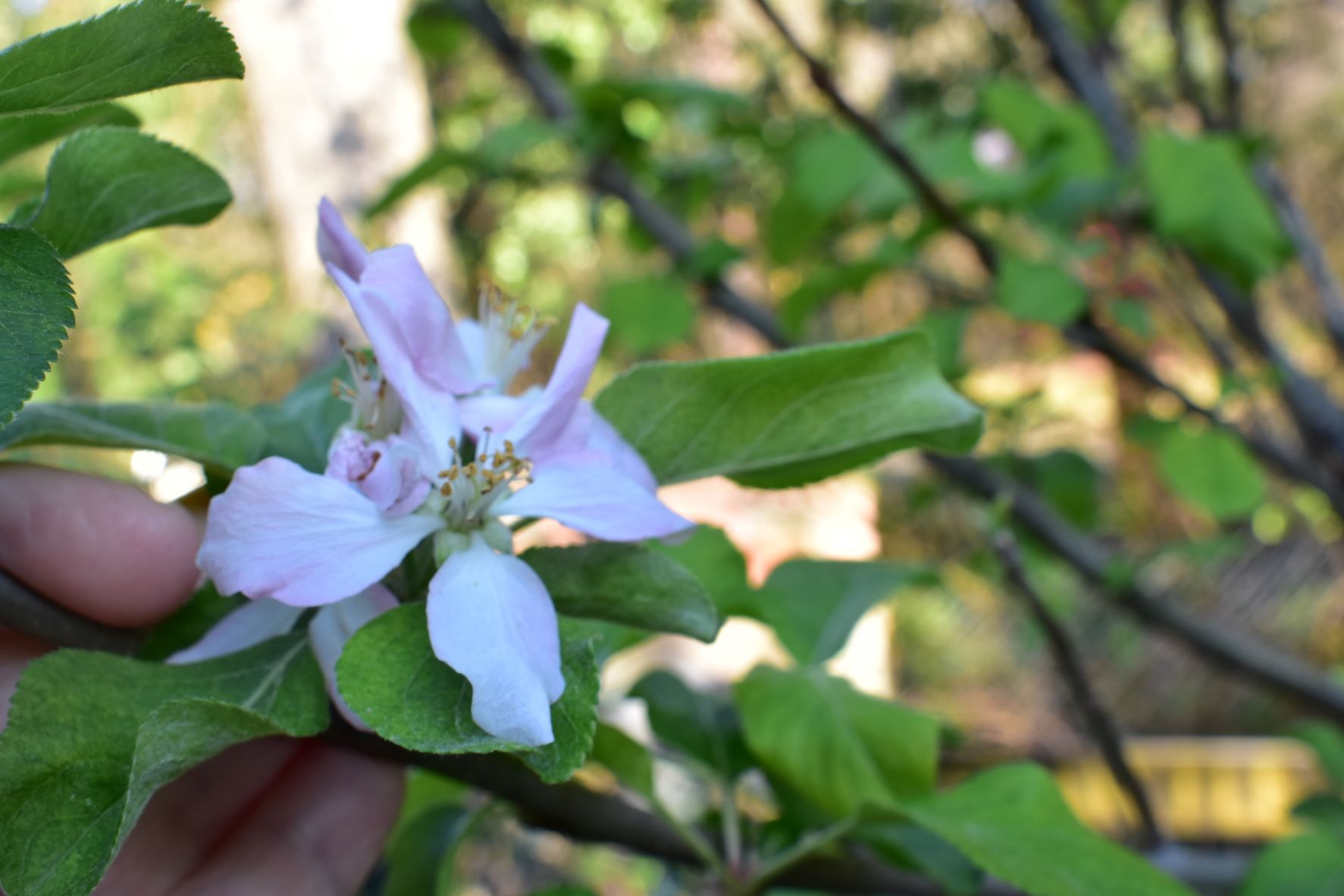 I love the apple tree blooms.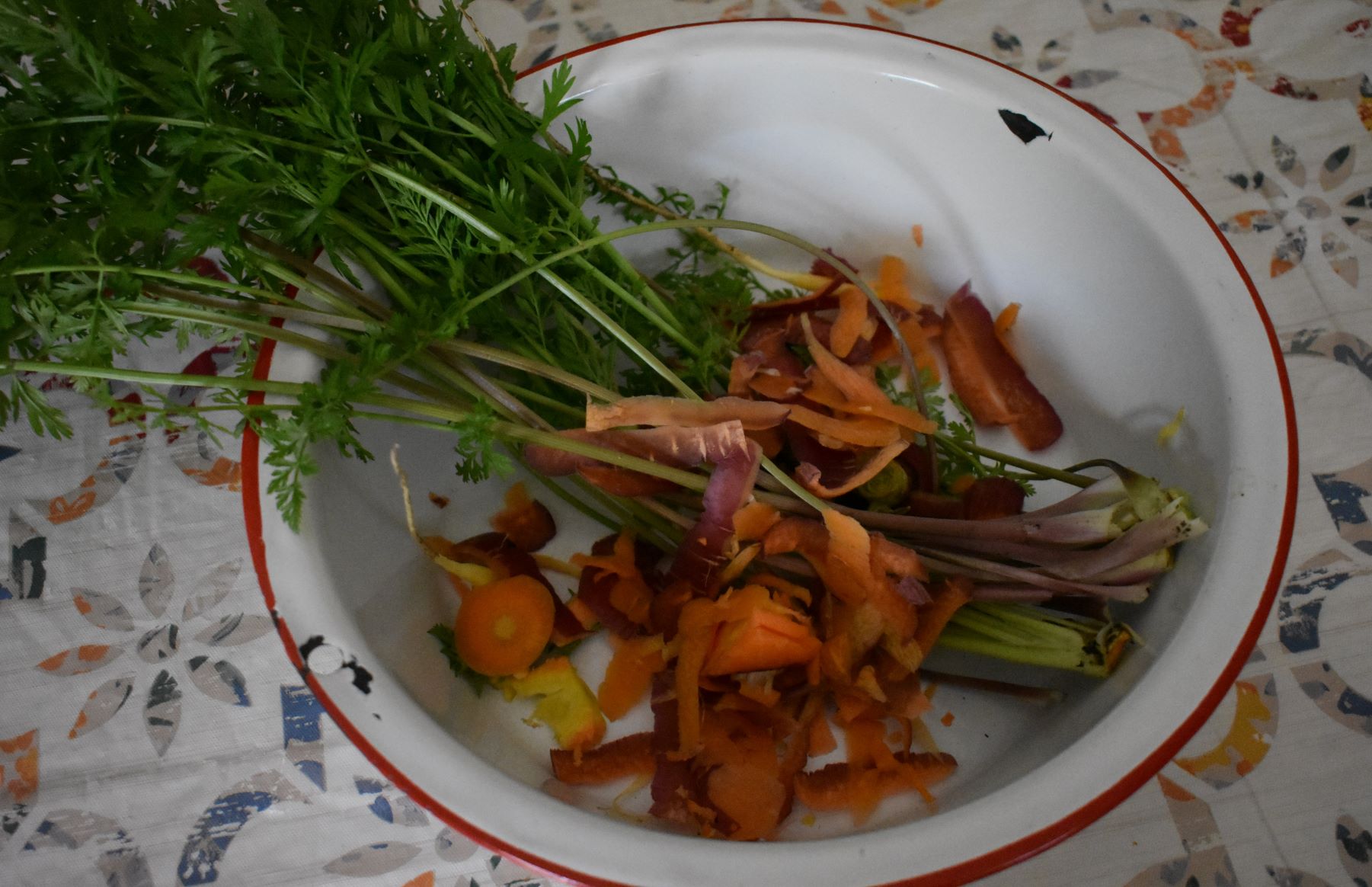 We are harvesting carrots I planted in the fall. This goes to compost.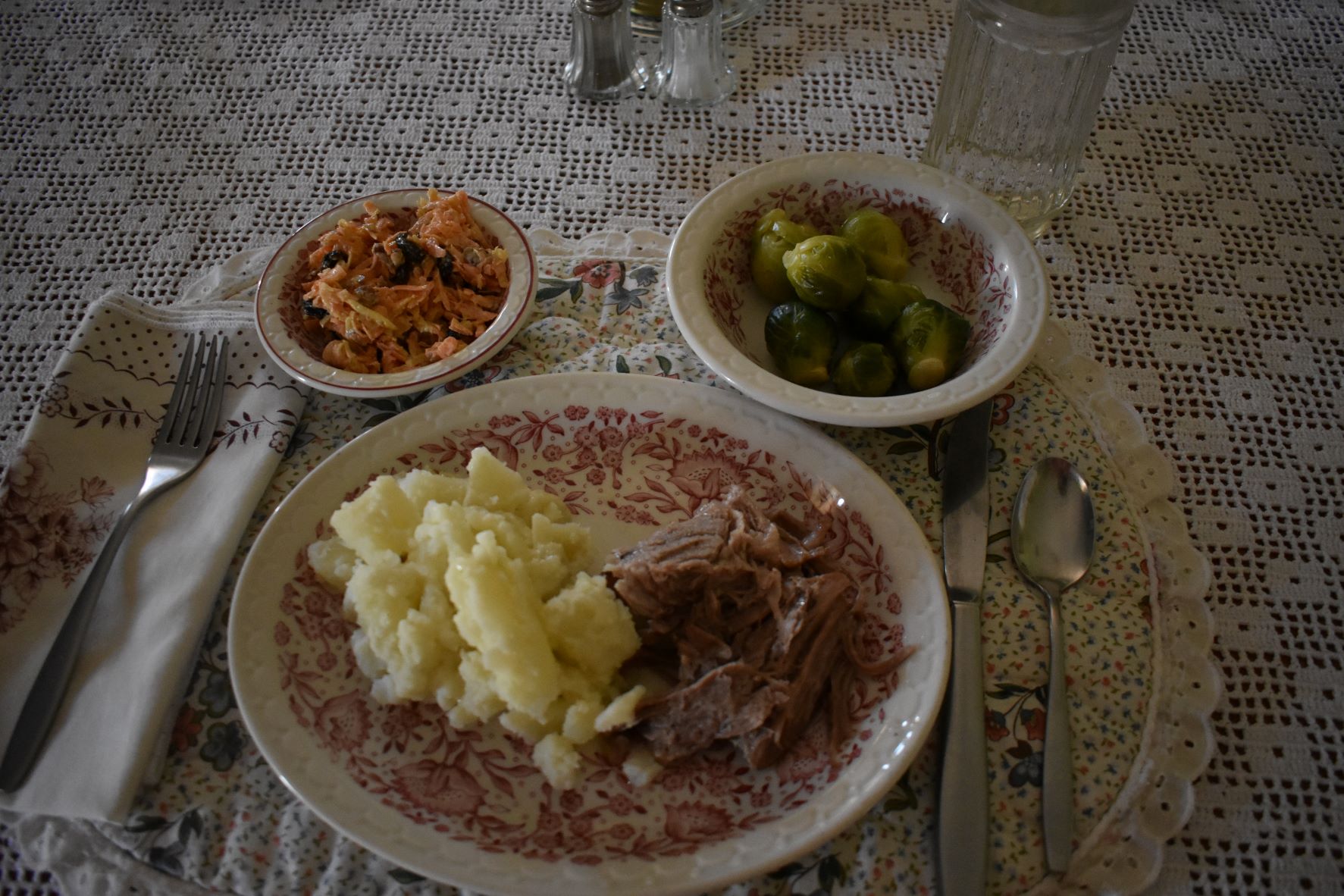 Charles wants to continue to eat the food our ancestors ate, that is something we started last year after learning more about where our ancestors came from. This has been fun, interesting and enjoyable for us. Charles normally adds an accent to the conversation if we are eating a meal from our ancestor search. He is very good at accents. The top left is a carrot salad from carrots I harvested from our cattle trough garden container, brussels sprouts, boiled potatoes and pork roast.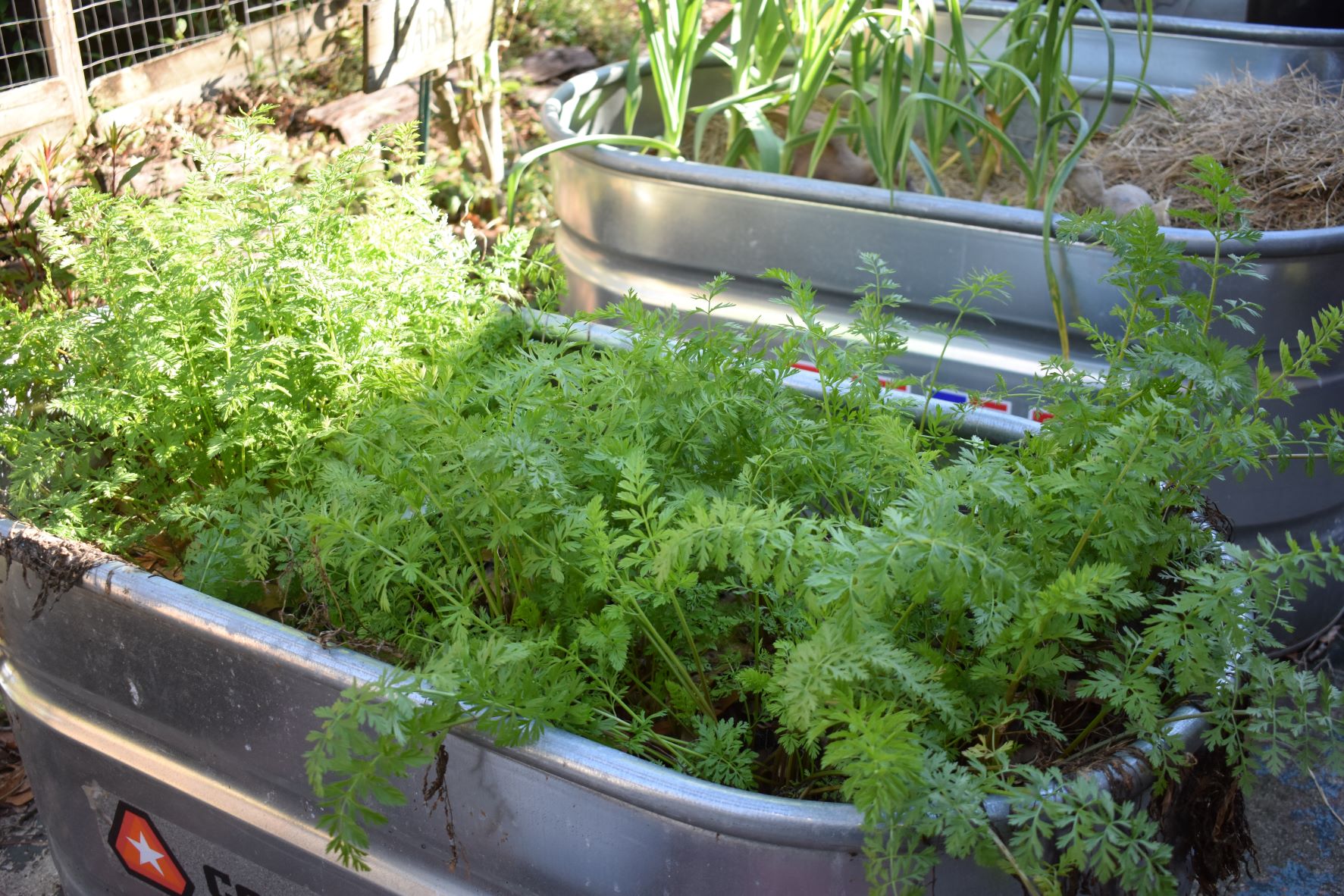 This is our second tank of carrots and this one we are harvesting from currently.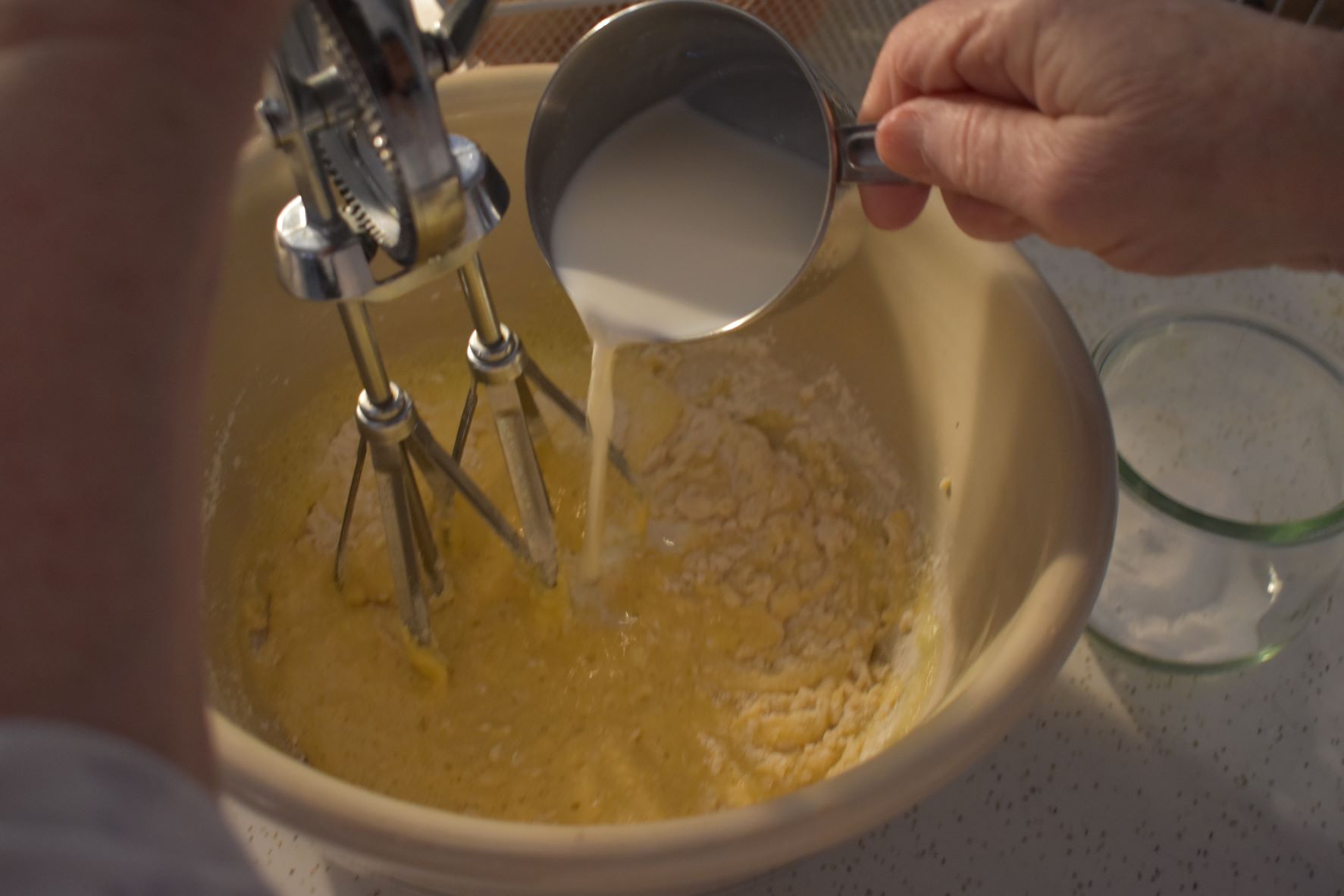 I have decided to not purchase another electric mixer, I will continue to use my hand crank beater or a simple whisk or spoon as long as I can because it keeps me fit. I did have a hand held electric but it quit working early last year. Actually I had a nice stand mixer several years ago but it went to family and many things went to donations such as the microwave a couple of televisions and many other appliances. The dishwasher went to the dump because it was old and would not clean the dishes. So far we do not miss any of these items and that is more things that are not pulling electricity.
I will continue to set a pretty table with linens and grow a garden because that is what my mother, grandmother and great grandmother did and it feels right to me since I am a mother, grandmother and great grandmother. I hope you can do what feels right for you, we are all different but some of us are very similar too. We like different styles and colors and era's and life would be boring if we were not different in some ways. Do what makes you happy, life is short no matter how long you live.
I would love to hear from you over in the forum, I really enjoy reading your comments and what you are doing.
Grandma Donna