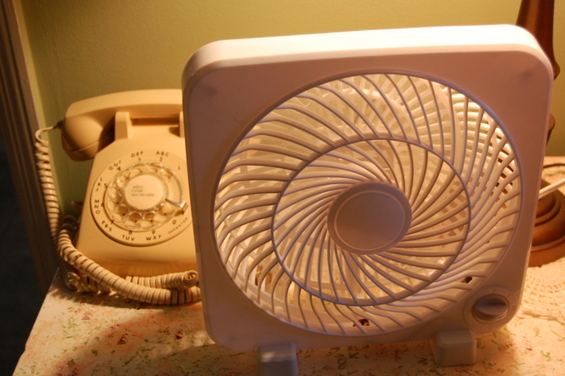 It has been very hot this week, the upper 90's. We have added fans to each room to boost the air flow so we can bump up the temperature so the air conditioner will not run as much.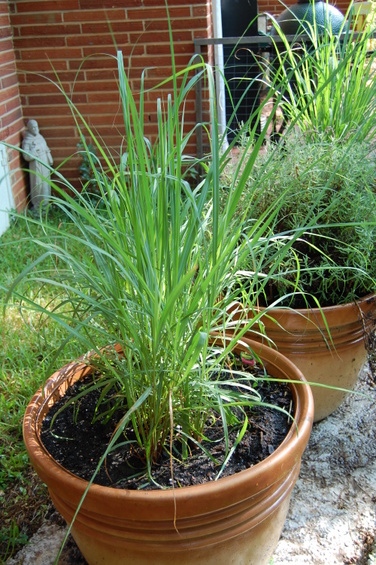 Did I tell you we are growing lemongrass in large pots this year? We have two of these and I really like the smell of lemongrass.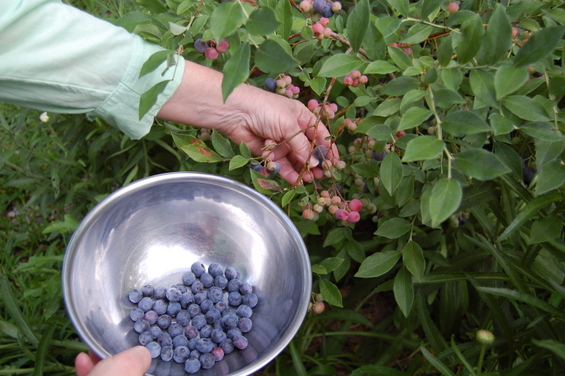 I picked some blueberries to make some muffins.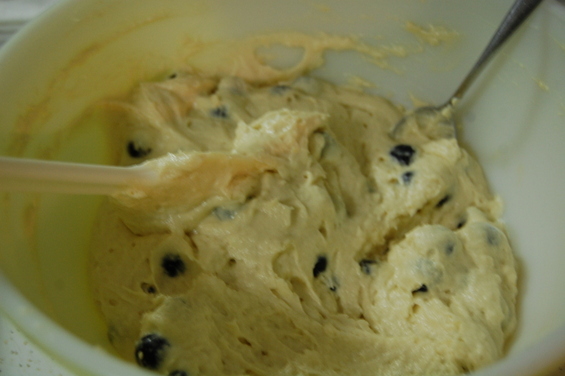 I like to have something sweet made in case someone stops by.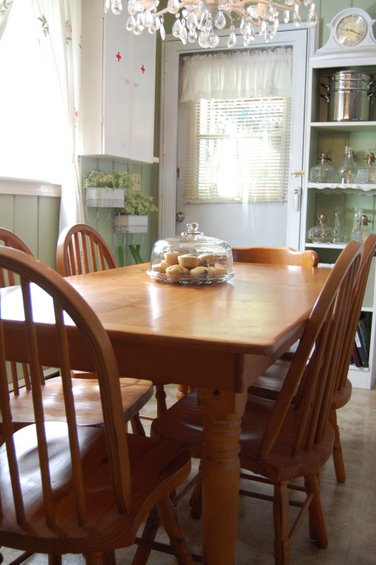 In the past it was common to have a cake, pie or cookies around but now in this time it seems people don't visit as much.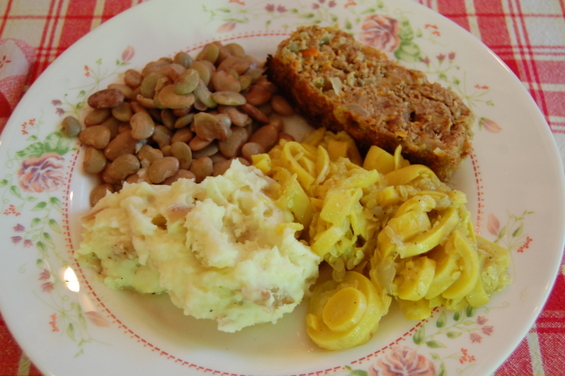 This was dinner two days ago. Meatloaf, mashed potatoes, yellow squash and butter beans.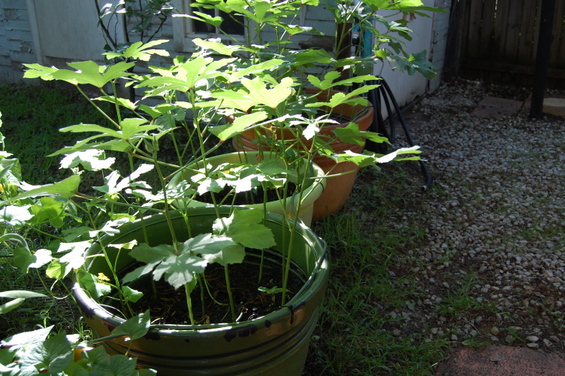 We have the three large pots of okra......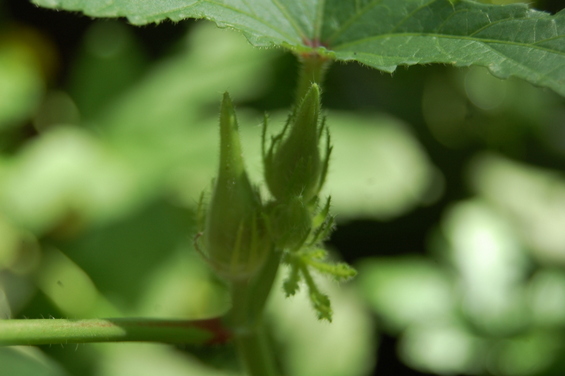 And they are starting to make baby okra. We have to watch this close because before you know it okra will get too big and be tough. I like to pick it young and tender for boiling. For okra that is getting a bit big most of the time you can still fry it.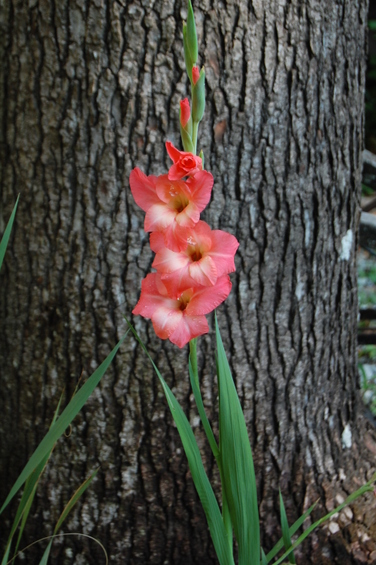 This is a gladiola. They are so pretty to me and such an old fashioned flower.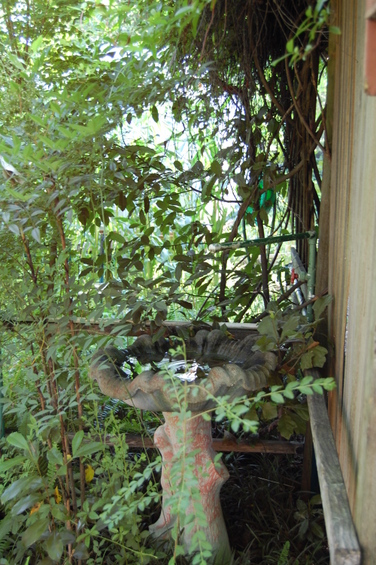 We have a lot of activity here at the watering hole. We keep a slight drip going at this hidden bird bath. All the "locals" know where this water is and each day we can go out and watch the different birds, squirrels, chipmunk and such visiting the watering hole.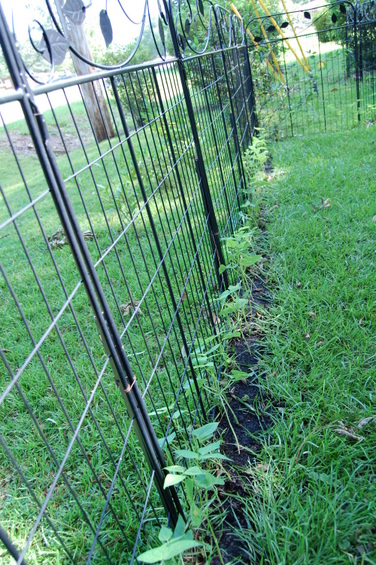 Those beans I just planted a couple of weeks ago to grow up the fence have done pretty good so far. Now if I can stay on top of this grass here. I may have to widen this narrow bed.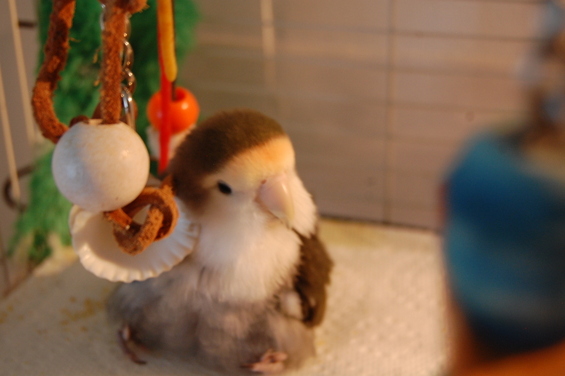 Bootsy has been under the weather it seems. She is not as perky. She is handicapped and has to walk on her elbows. She cannot stand on her feet. Normally she is vocal and perky but the last several days she is sleeping a lot and her eyes look weak. I may have to take her to the vet when he comes back from vacation.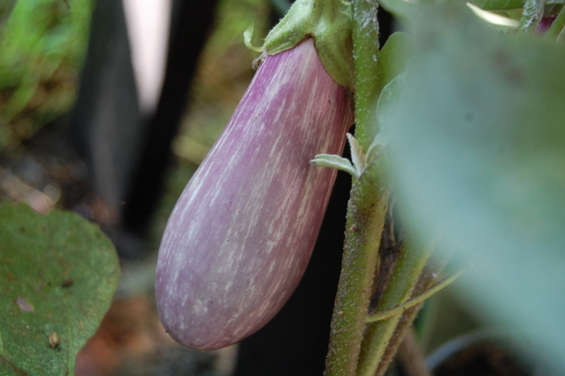 This is a fairy tail eggplant. Our first year to grow these. They are much smaller than normal eggplant.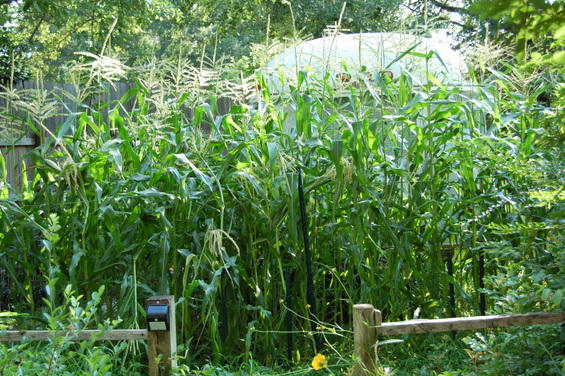 The corn is much taller than we expected. Also we lost a few corn stalks from too much water at one time. They fell over and their stalks broke. The rest of them are doing good if we just don't get too much rain and wind at the same time.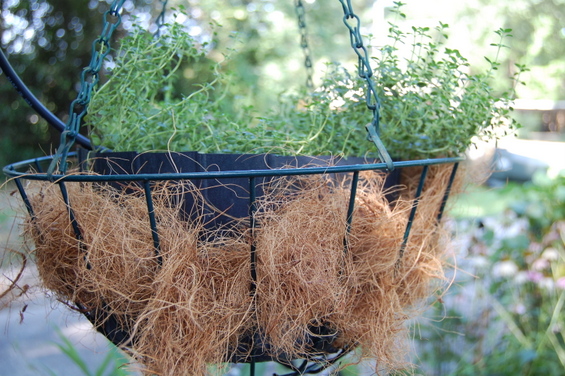 I was watching a bird come and go and take what she wanted of this straw from around my potted thyme. I imagine her nest is probably very pretty.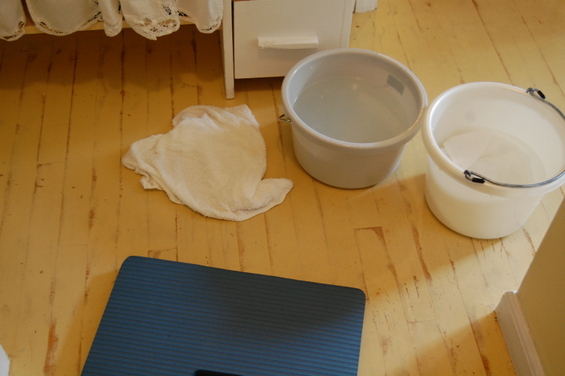 Here is my mop set up for when I mop in areas that I need to kneel down. My Kneeling pad, Two rags and two buckets, one with soapy water and one with clear rinse water.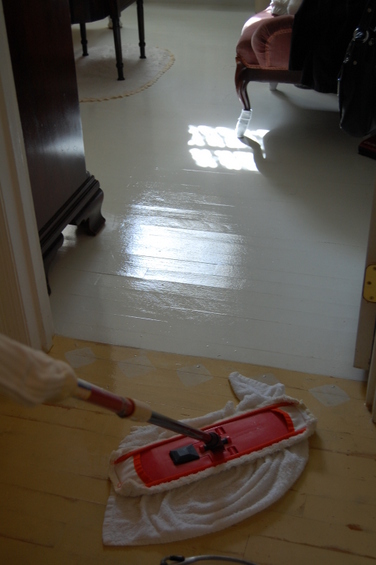 For the open areas I use this mop thing. I put my rag down and push the rag around with it. I have not been able to find a good mop in years so this is the best I came up with because I can just pick up the rag and rinse it out and plop it back down.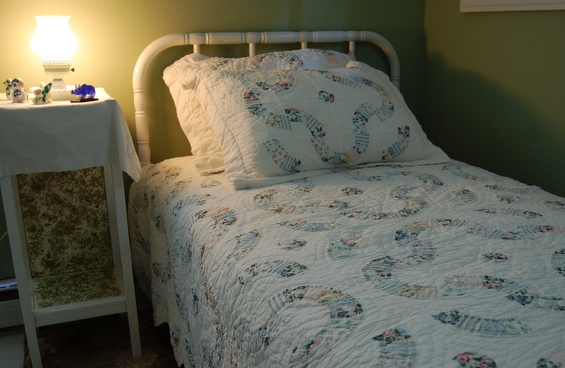 Well it is time to start fluffing and dusting around the house.
Grandma Donna