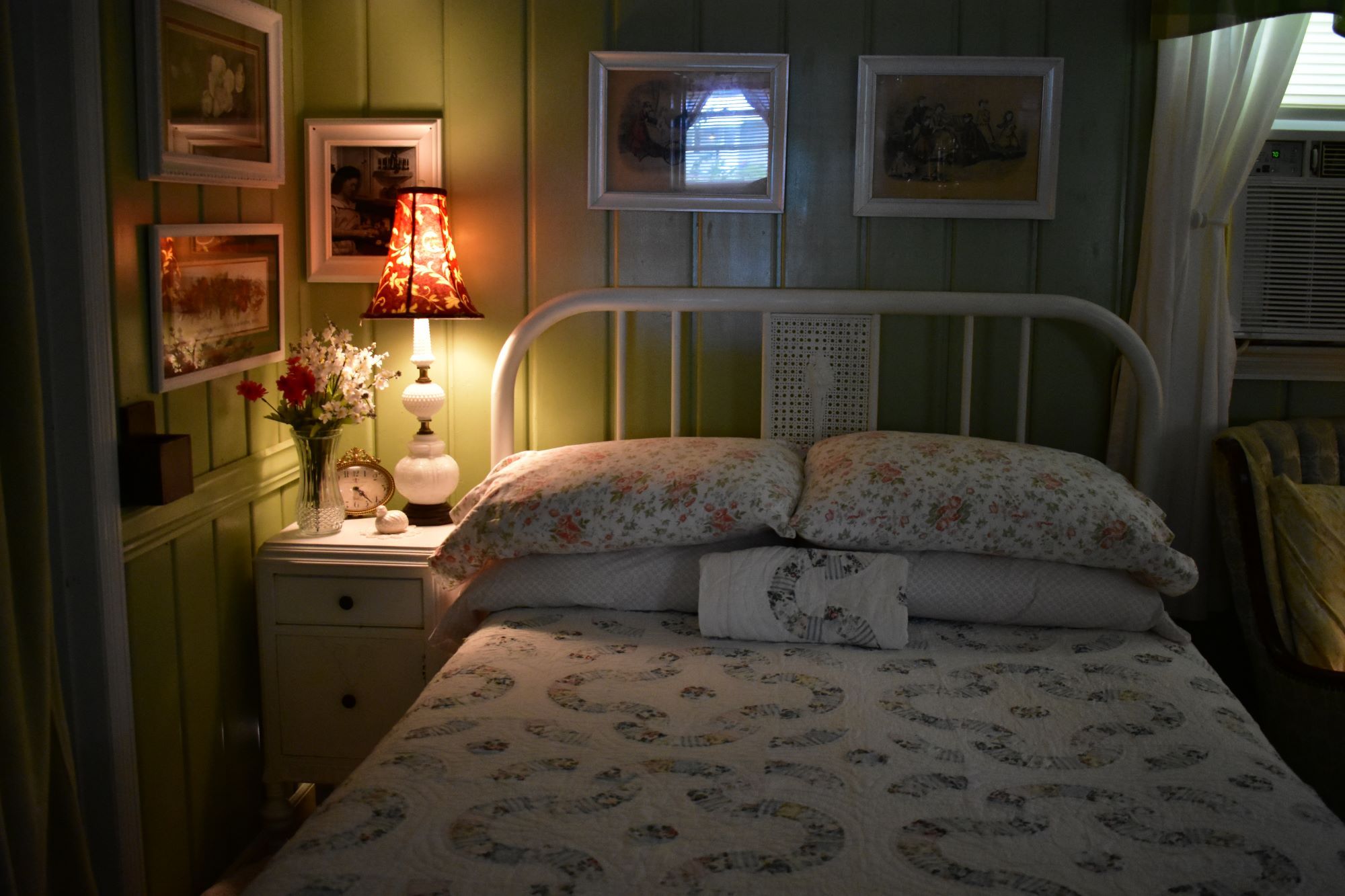 I have not posted since August 2023 and I am not sure where to start because so much has happened. I believe this picture was taken sometime in early September but not sure. We moved a bed into our side room of our kitchen so we could have a guest bed in our house in case family came for a visit.
Last post, Madge and her three cats had been living with us a little over a month. Madge had a stroke in July and complicated issues non related to the stroke. I was still recovering from surgery and some heart issues.
Madge was an independent, eccentric, woman that had lived alone for twenty seven years. She did not like to open her blinds or allow us to help her other than bring her groceries. When we were allowed to do repairs, it was under her direction and supervision and why we turned the old shop into a tiny house so we could have a place to stay nearby instead of driving back and forth. We could not stay in her guest room because she piled the room full so we could not stay in there.
We loved Madge regardless, everyone is different. She said when she retired from work, she said she would never do anything she did not want to do and she never did.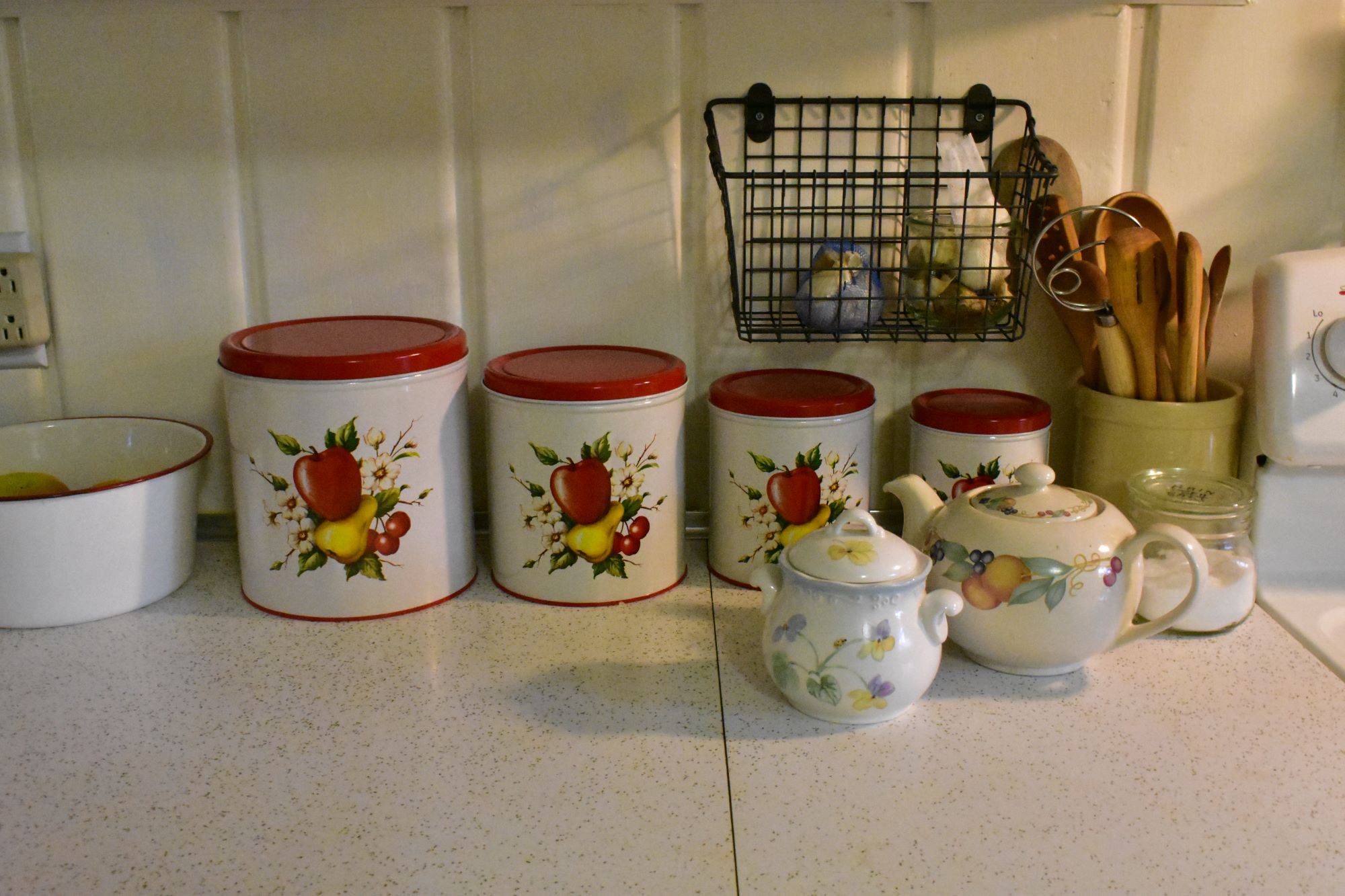 After Madge moved in with us I was trying to get us to some kind of normal, some kind of routine but it would not happen. I wanted to cheer up the kitchen and put out some old canisters and purchased some new curtains for the kitchen just to bring cheer even though I had sewn some new curtains earlier in the year.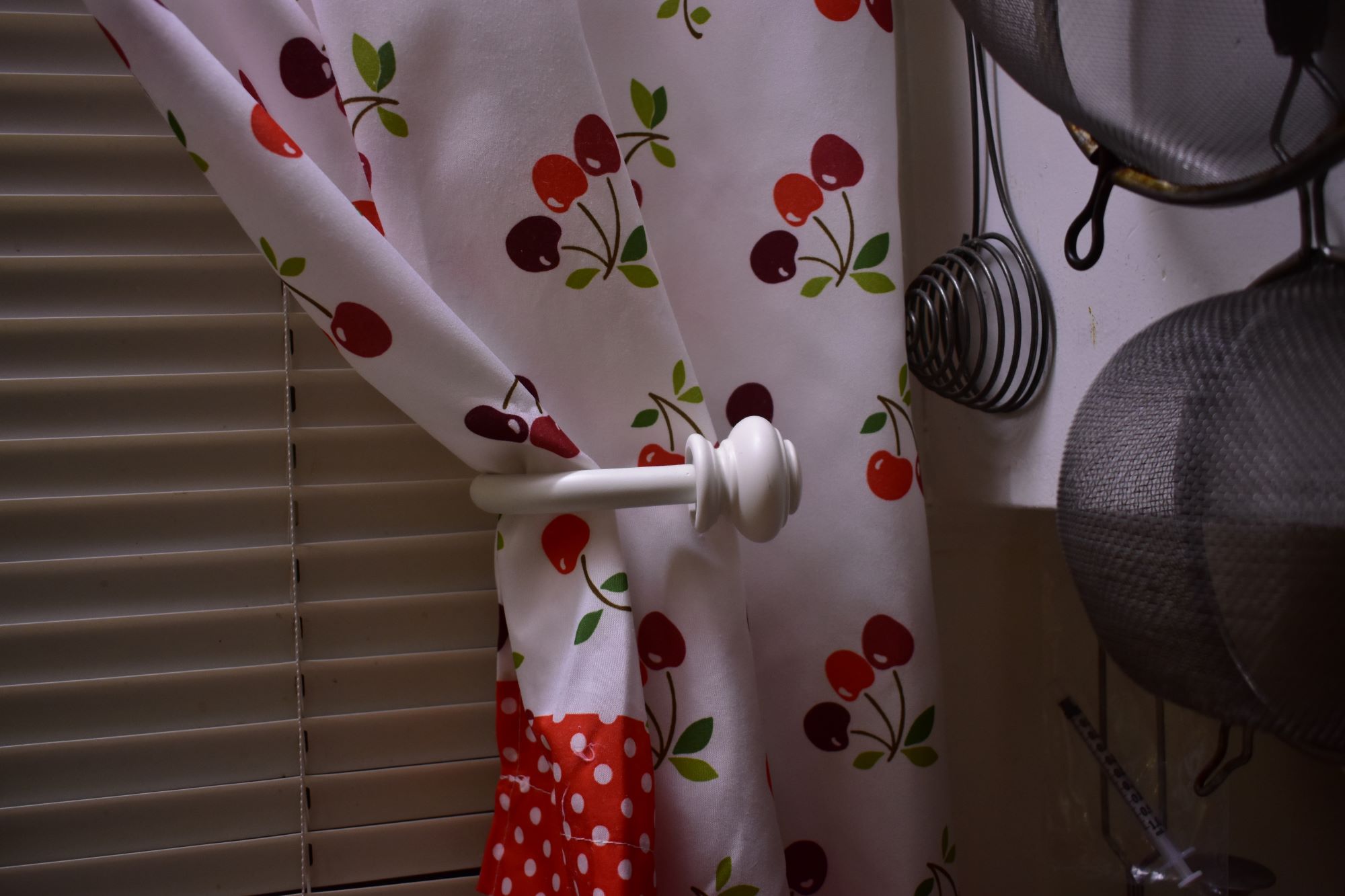 The new kitchen curtains.
Madge was disagreeable with us, but that was her personality. I am not trying to talk bad about Madge, she just did not like doing therapy or exercises that home health would want her to do. I cannot blame her, she was the one that had to move from her home. She did get better for a little while but Madge was changing rapidly.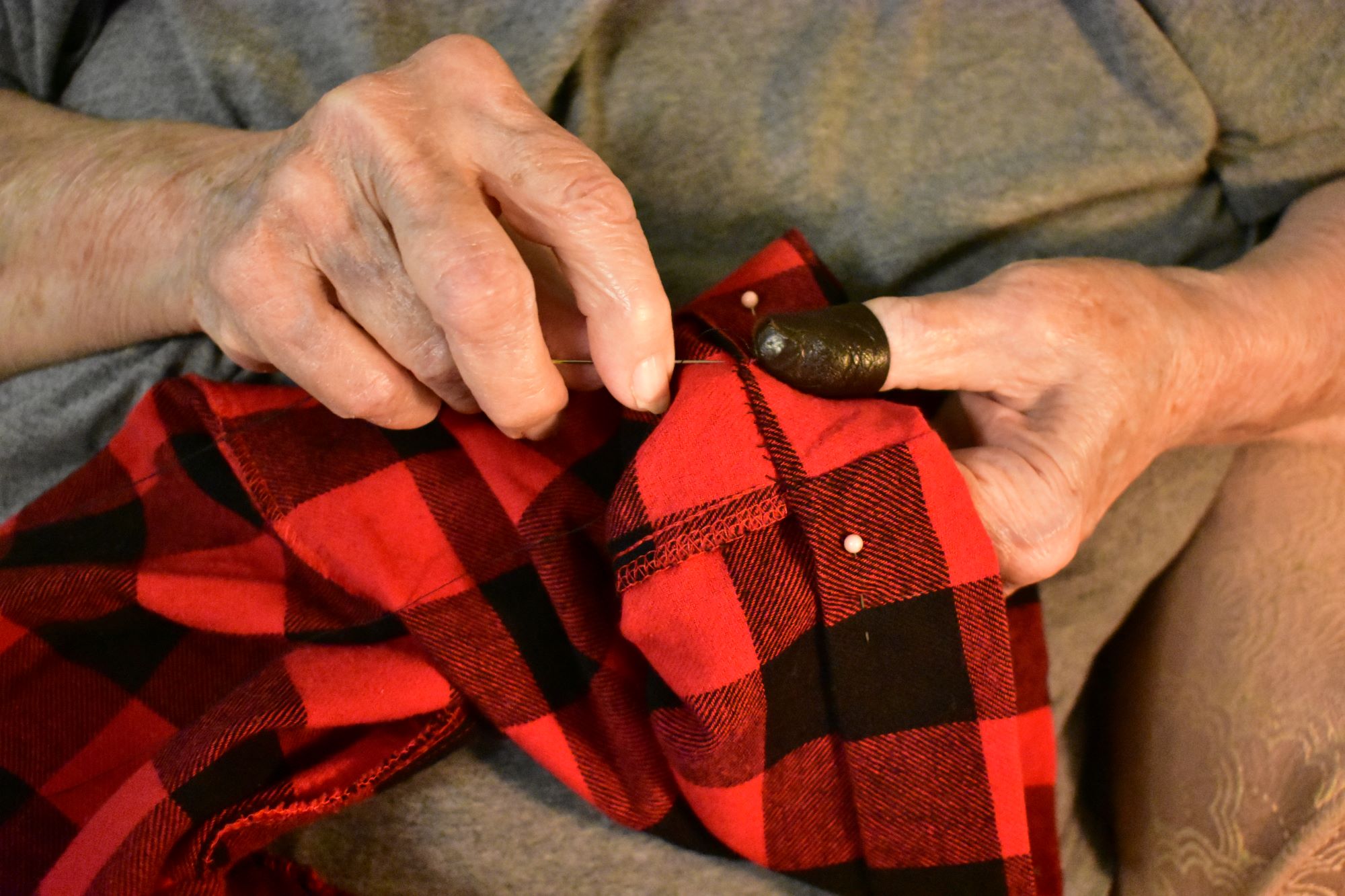 Madge would not live with us if we did not put a television in the house, so we put a television, in each of her rooms. The day room where the cats were and her bedroom because that is how she had it in her house. I kept trying to find something for Madge to do besides watch television day and night. Madge never liked domestic work or staying home much, she would rather go to social gatherings in her younger days and later years. She did not like to cook, clean house, sew or much anything that had to do with inside a house.
This particular day I took this picture I asked her to help me hem some new pajama pants that I bought for her and so I started sewing the hem and brought it to her. She didn't want to do it but she did try and sewed about two inches before stopping. Then she informed us that she was not like us and did not want to do these things. I purchased her some button pushing games and she actually sat in her chair and got to level two pushing buttons.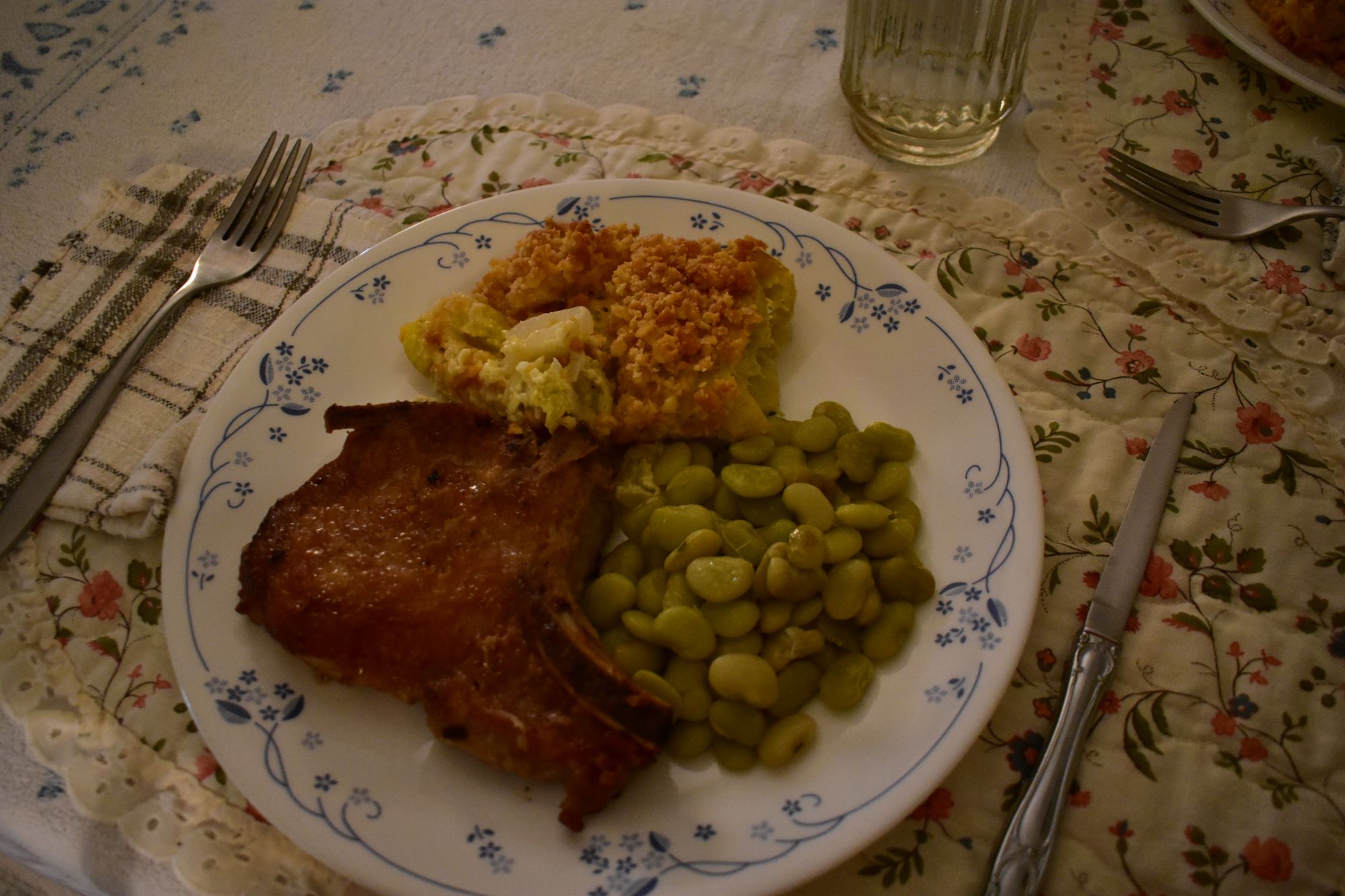 Madge enjoyed her meals, but complained our food was not spicy enough even though she had severe reflux. If she did not like our food, she would push it away.
Madge continued to have problems and I tried to convince the doctors that something else was going on. Madge coughed a lot, she had spells with slurring and weakness. With her permission I made videos of spells she was having to show the doctors and nurses but the doctors did not want to take the time to watch my videos. I was very frustrated with them. Madge was getting more odd and grumpy.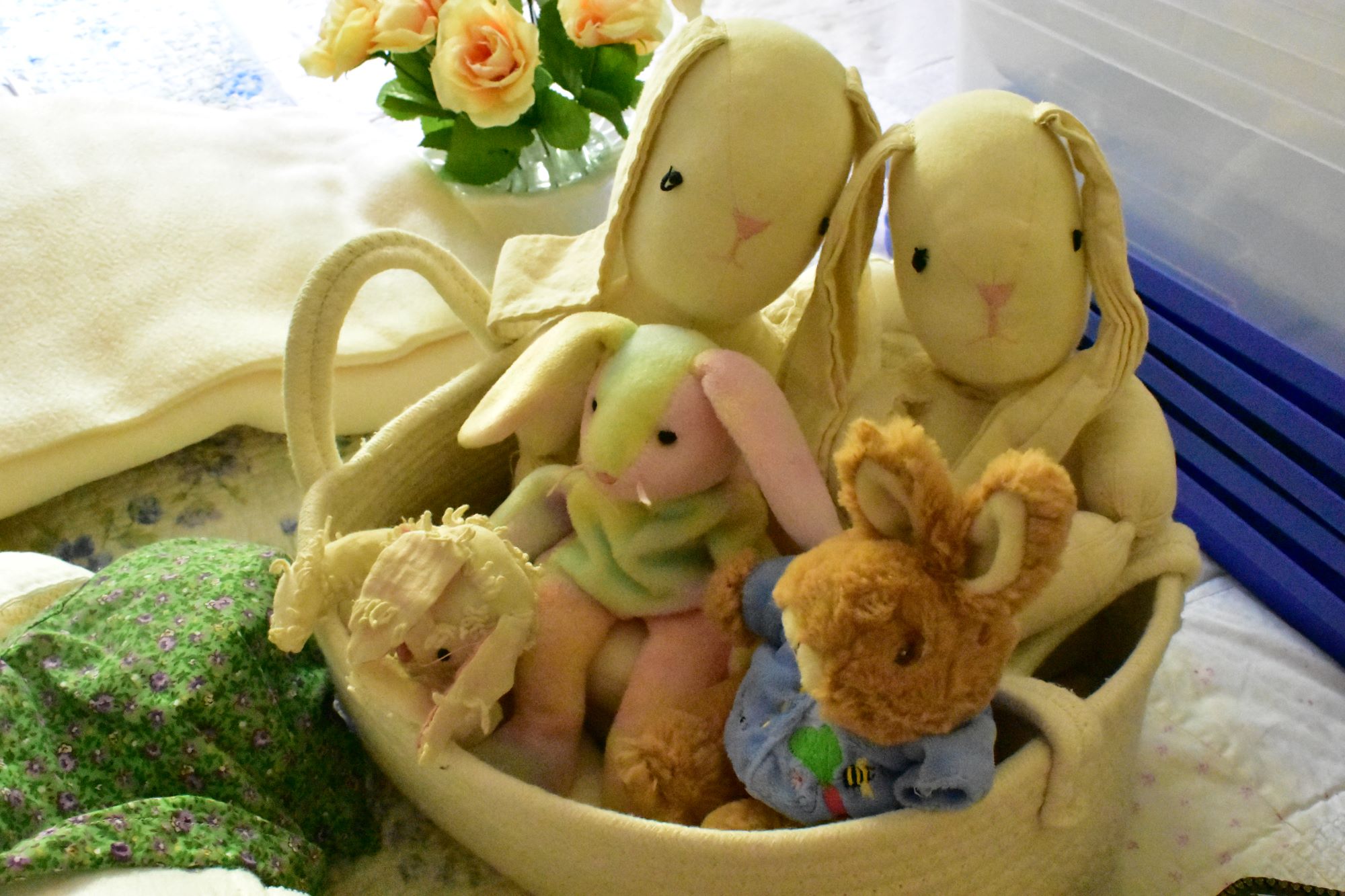 I was still trying to find our home somewhere in the mix. Charles and I had much stored in a storage building and I couldn't find anything as we were bringing more of Madge's items from her home to make her feel at home.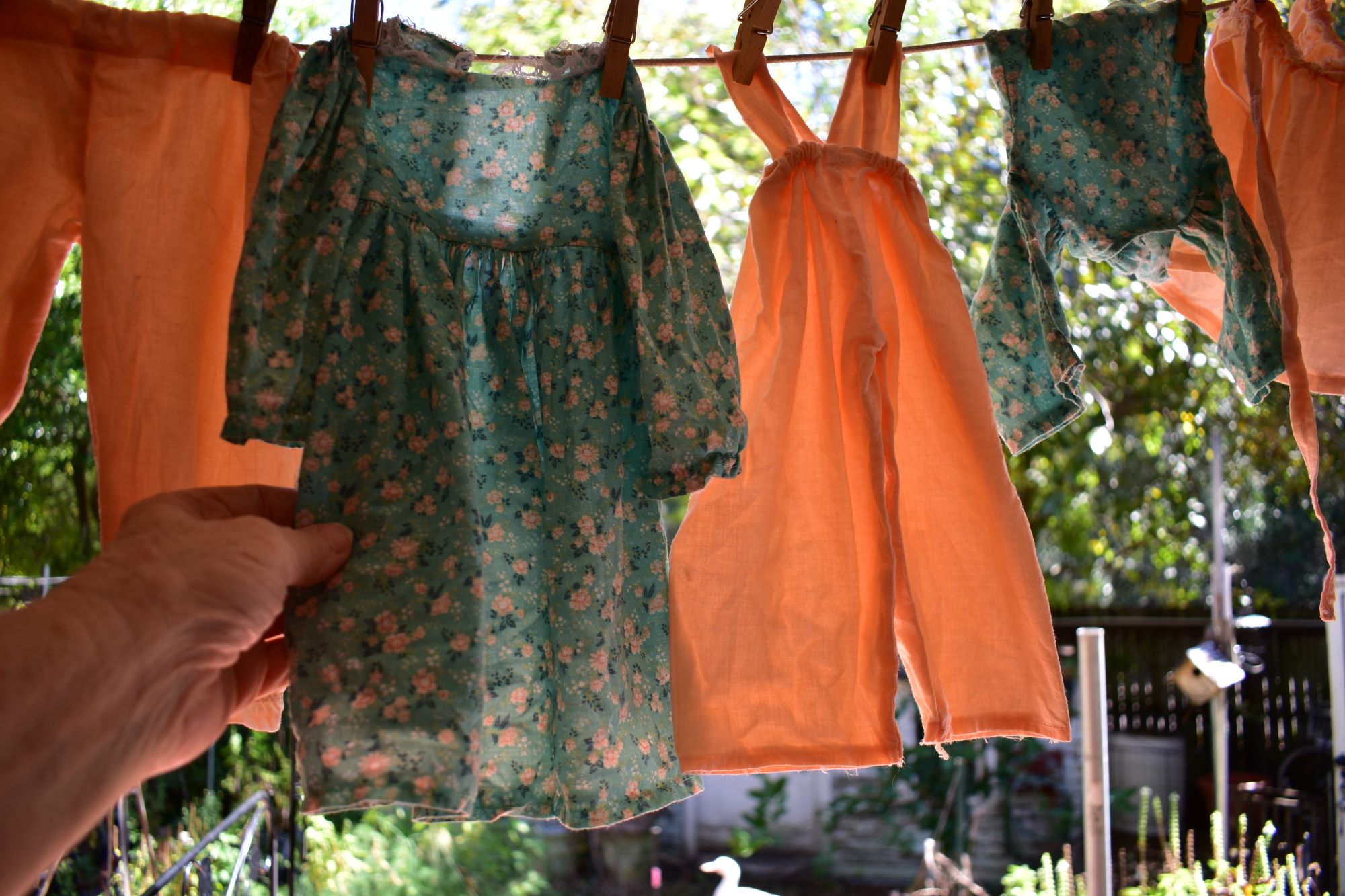 One day I found the Rabbits clothes packed away in a box that I was moving to the storage room. I have been posting for years I was going to sew them some clothes. I was so excited to find them that I washed and ironed them right away.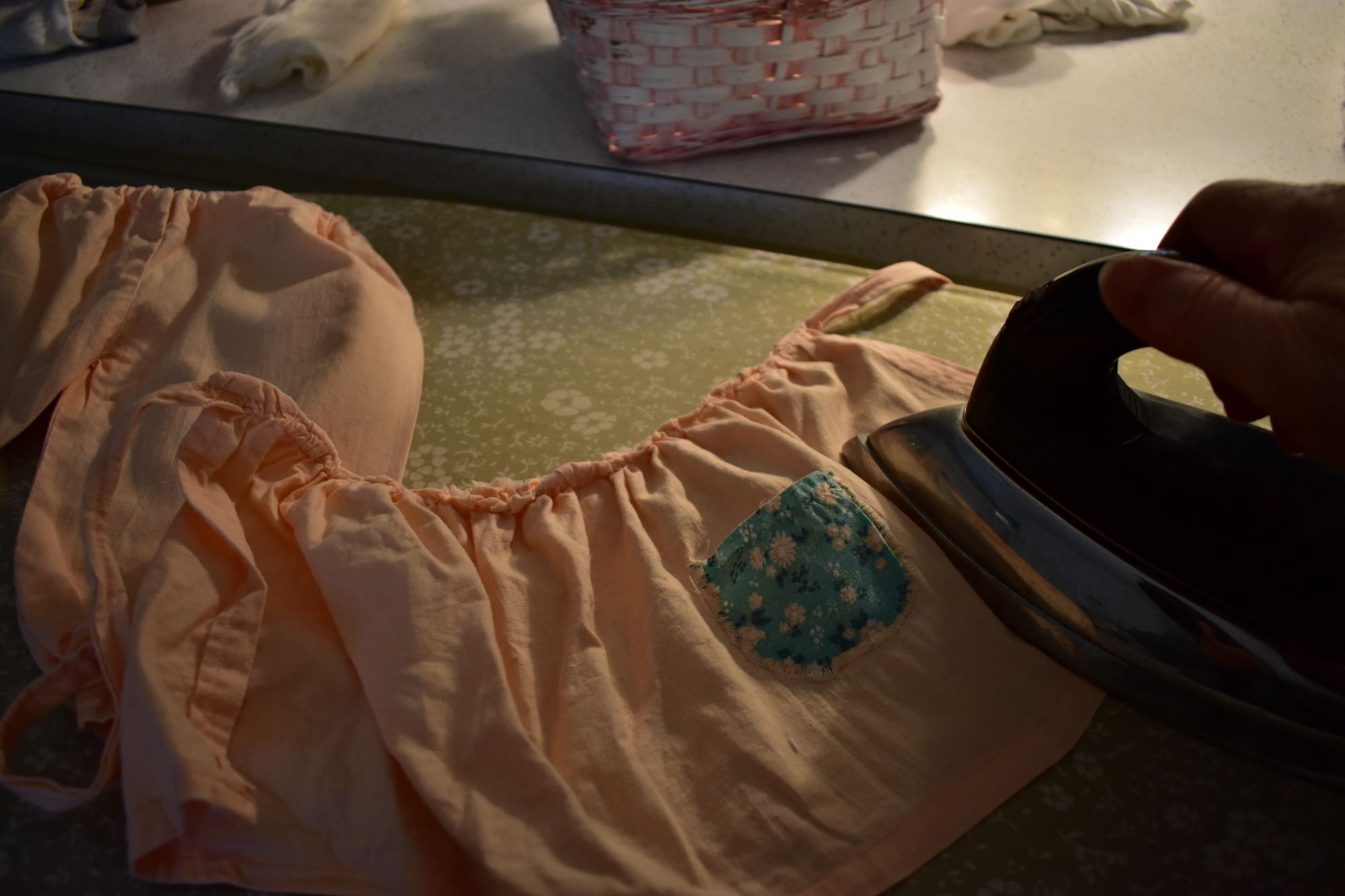 I cannot tell you how this felt, I was doing something that felt normal.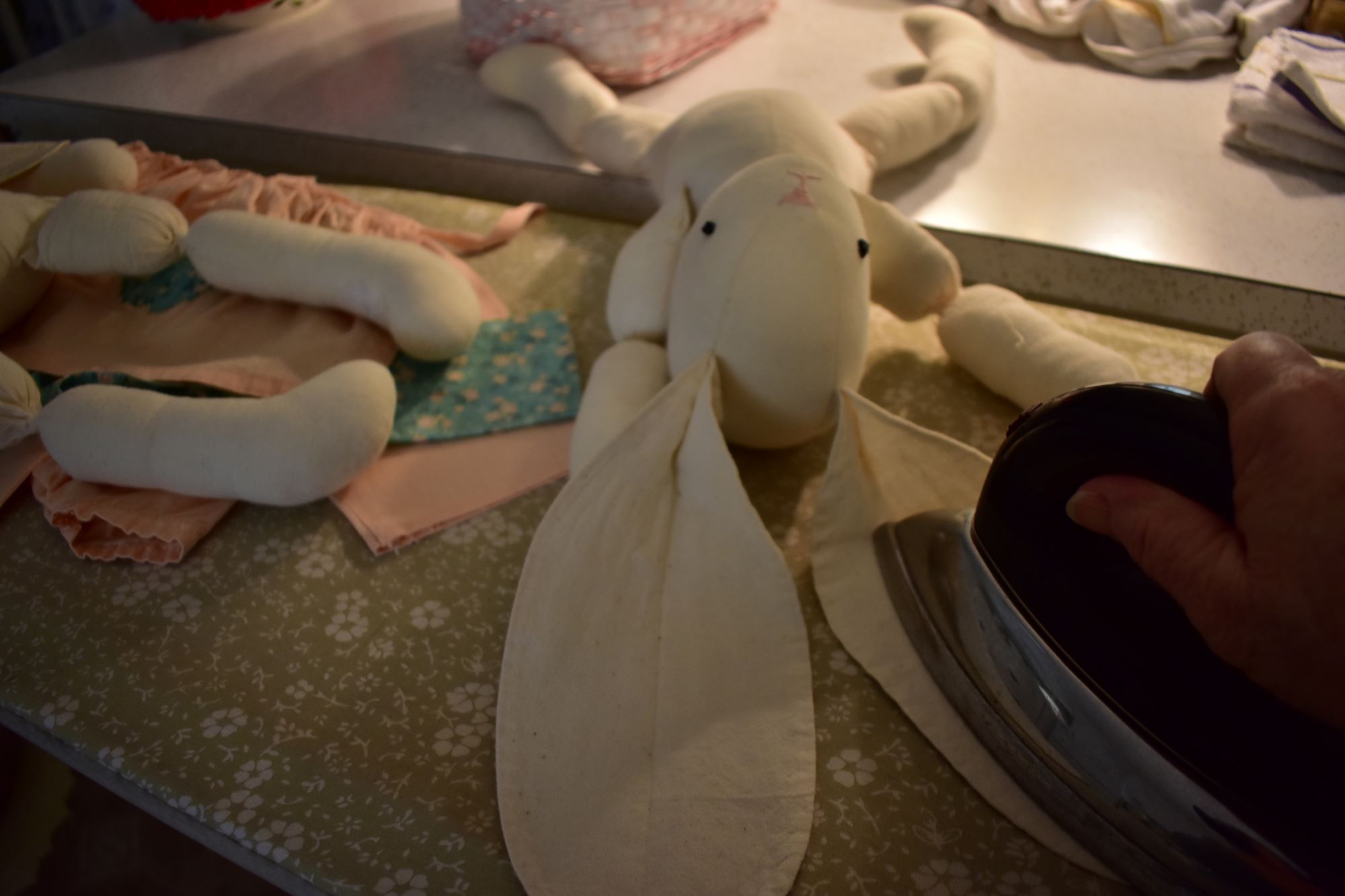 Such a simple thing made it an especially good day.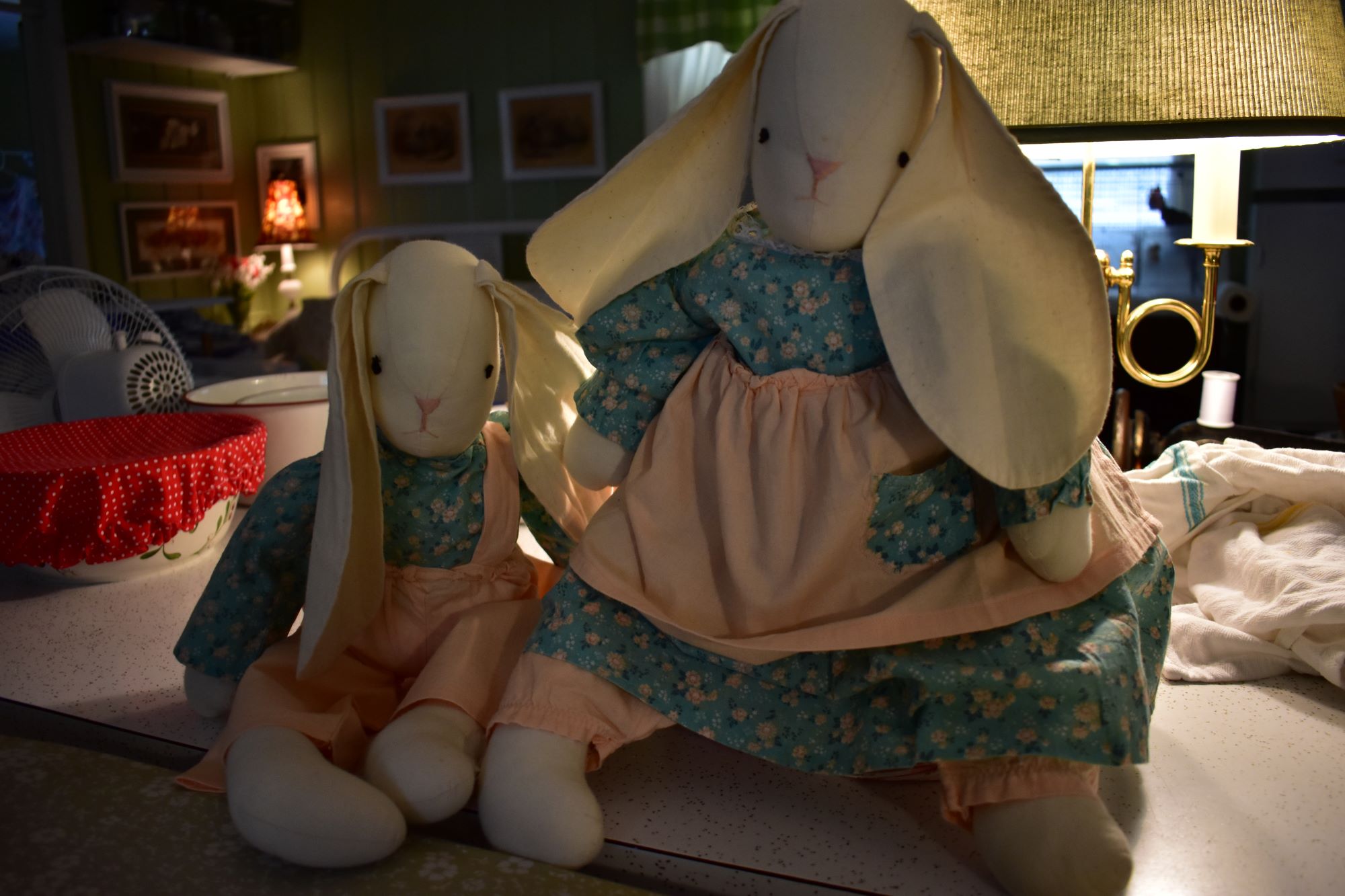 Madge had started coming into the kitchen area and sitting and staring at me with much disapproval. I found myself whispering on the phone to my daughter when she called and Charles and I started whispering in the house to each other. But then...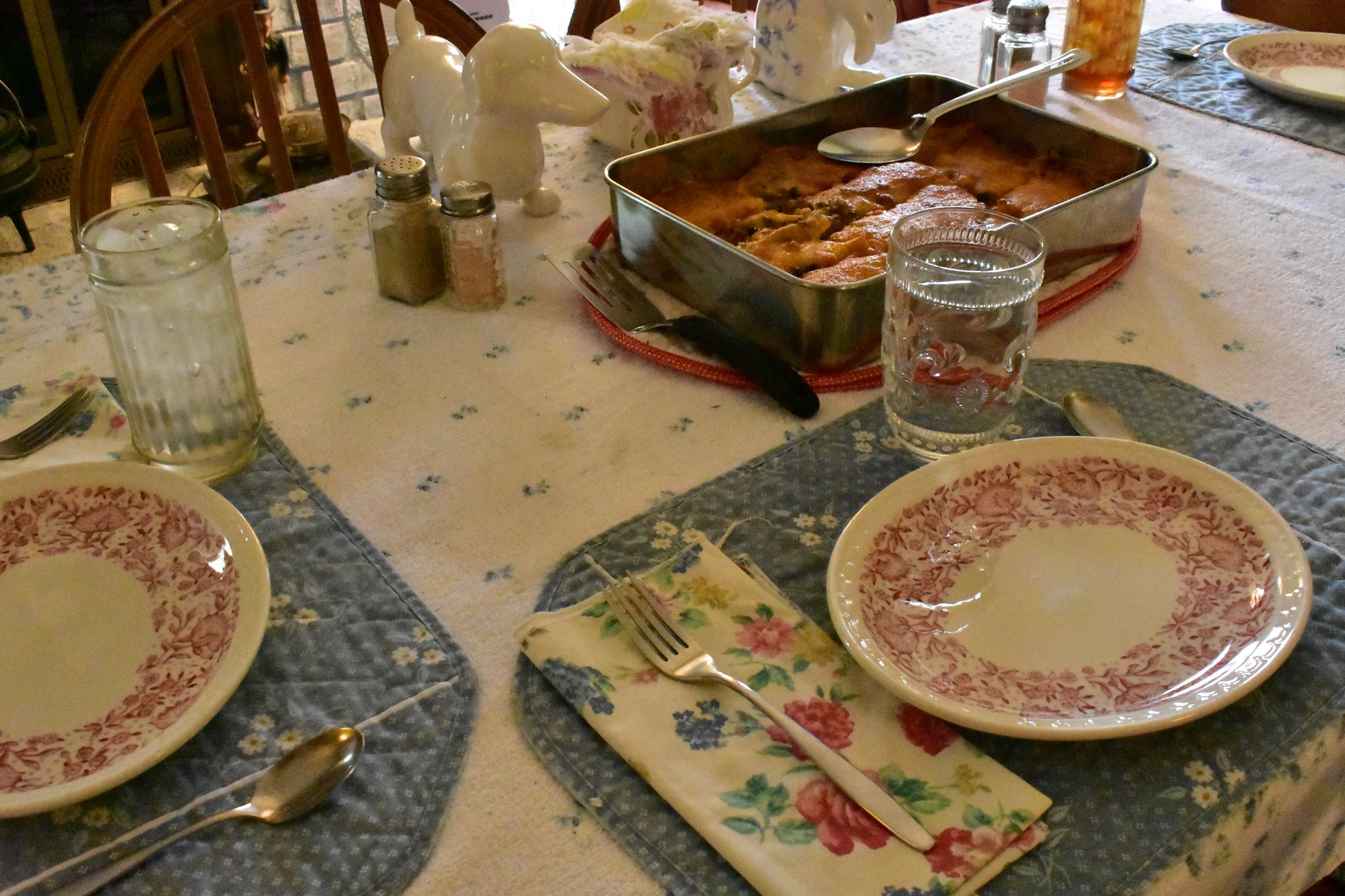 We noticed that when at the table Madge was getting messy and food was on her chin a lot and she dribbled, something was not right. I continued to try and get the doctor to listen to me that something more was wrong with Madge. They said it was the seizure activity but I had never seen a seizure.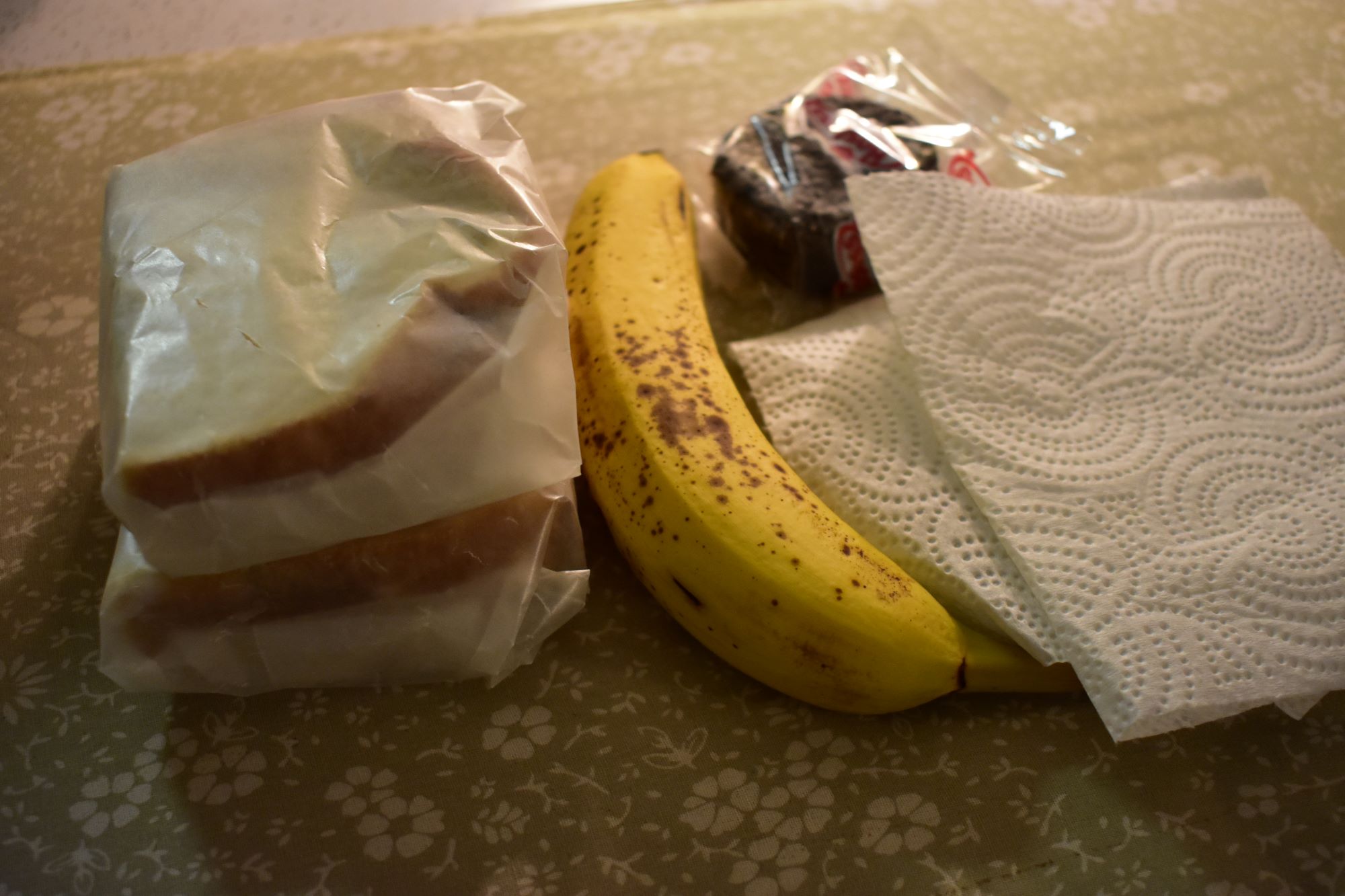 Charles work was getting complicated because some workers had quit their job and so Charles was gone a lot. Madge would call me when she felt she was having a spell and the doctor had told me what to do when she did. They said she was having seizures but they looked like bad TIA's to me. The doctor said I would know when it was something serious.
In October Madge was angry and was upset that I said I wanted to make bread and she thought that was ridiculous to want to do something that difficult. She also got upset with me because I had mentioned to Charles that we needed to work on a grocery budget and she said that she was not going to give up anything. I took it personal until the next day I realized that something very off with Madge.
Madge had a serious event that next day and we took her back to the hospital, this was the third trip to the hospital. Madge was in the hospital for eight days and every day Madge was getting worse. She could speak with a slight slur the day we went in, she could walk with a walker with her swaying to the left. The next day she couldn't walk at all and fell over to her right. She had left sided weakness when we went in and right sided weakness two days later and could not feed herself, and she was fighting the nurses, literally hitting them.
They were constantly sending her for tests, MRI's and Cat scans, spinal tap, and constant blood work and Neuro surgeons and Neurologist and Internal medicine was coming in and they finally could see that something serious was going on. I felt that Madge was dying, I told them that I was watching her die because she had been reaching high above her as if someone she knew was there. She could no longer speak, no longer see us, no longer knew us.
Finally a diagnosis and not a good one, Madge had advanced cancer that had gone to her brain. We brought Madge home by ambulance and had hospice to start immediately (that same day), it had been arranged before her discharge from the hospital and we had a hospital bed delivered that day. The hospice people were ready to get us settled in right away.
Having someone at home on hospice is physically difficult for the family with turning and diapering and keeping them clean. A nurse, Janie, came just at the right time and showed me an easier way to turn and diaper Madge. She said to me, use gravity, let the head down and knees all the way up before turning her and she showed me how to bend her knee forward. This helped us so much, I still could not do it by myself for I was not strong enough but Charles would come home when I called him to help me. Madge was home, no longer fighting nurses and comfortable.
Madge quietly slipped away in our arms only three and half days from leaving the hospital. Her only sibling, her sister, and brother in law had only arrived ten minutes before she passed away. They had driven her from another state.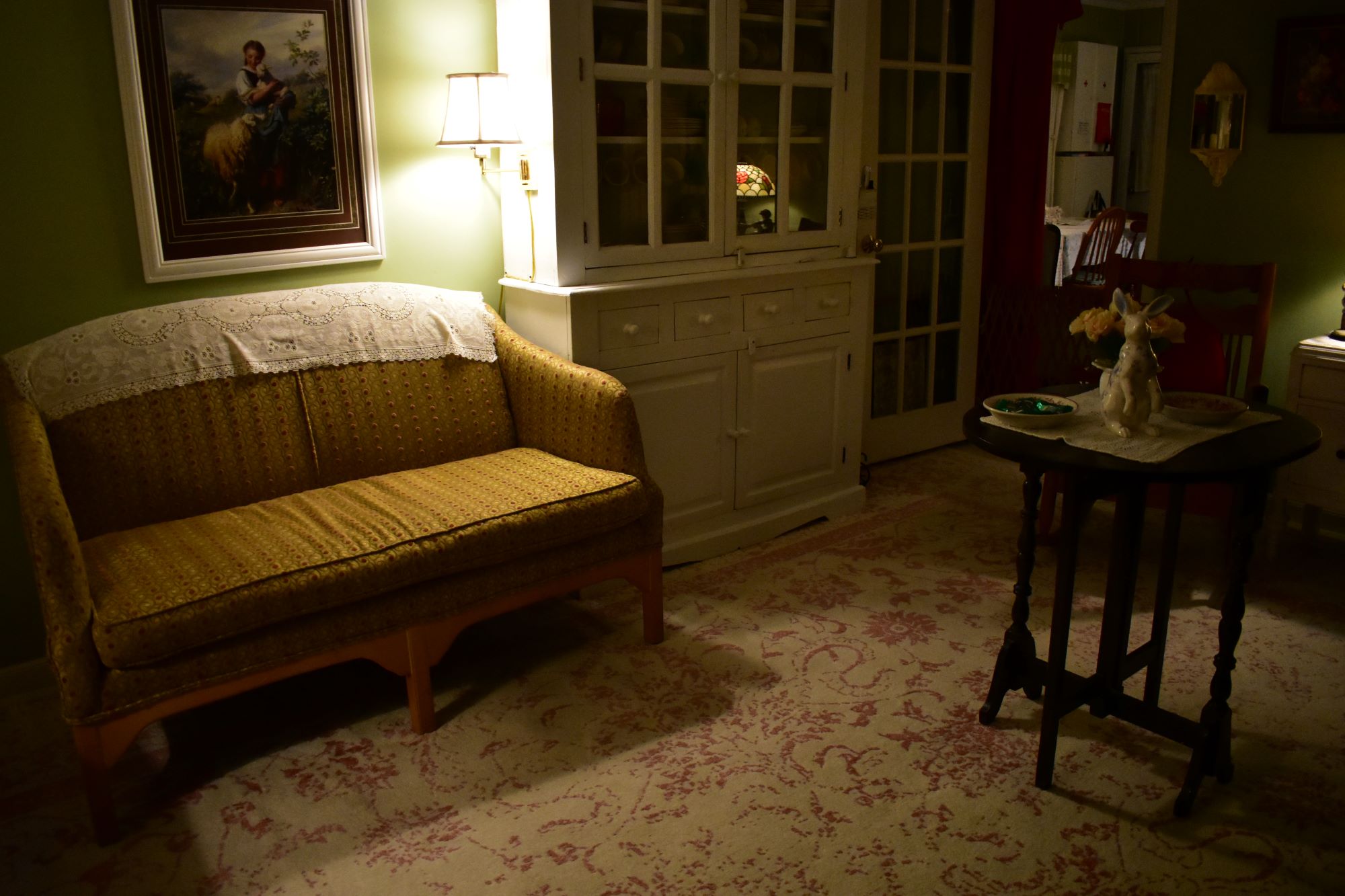 Charles and I prepared the living room the best I could to get it ready for visitors. Madge had been in this room in the hospital bed nothing felt real.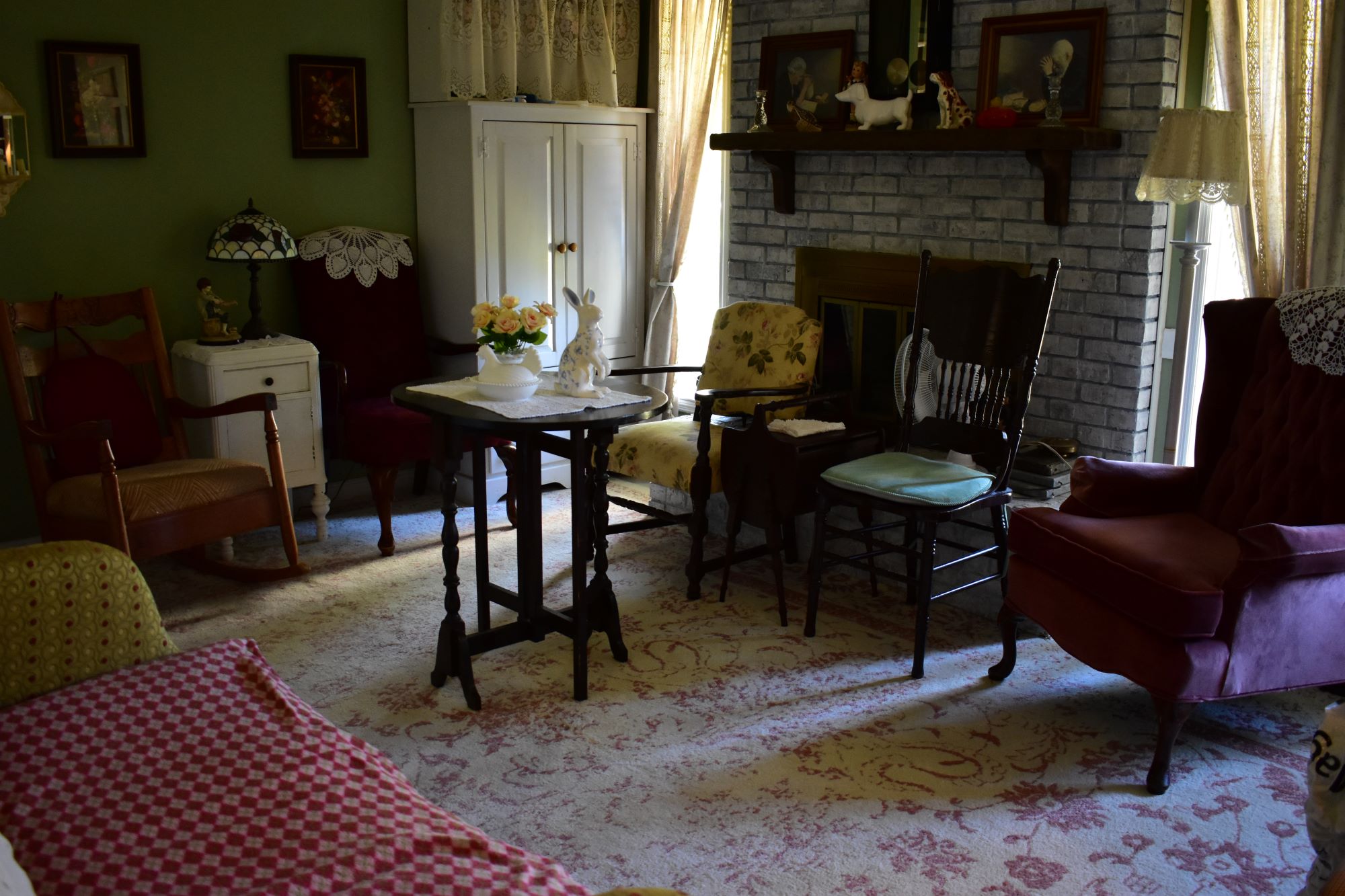 Charles and I were suddenly overwhelmed with grief, numbness, and we kept feeling we were in a fog. So much to do, so much paperwork, arranging a funeral, what to do about all the things that would need to be taken care of.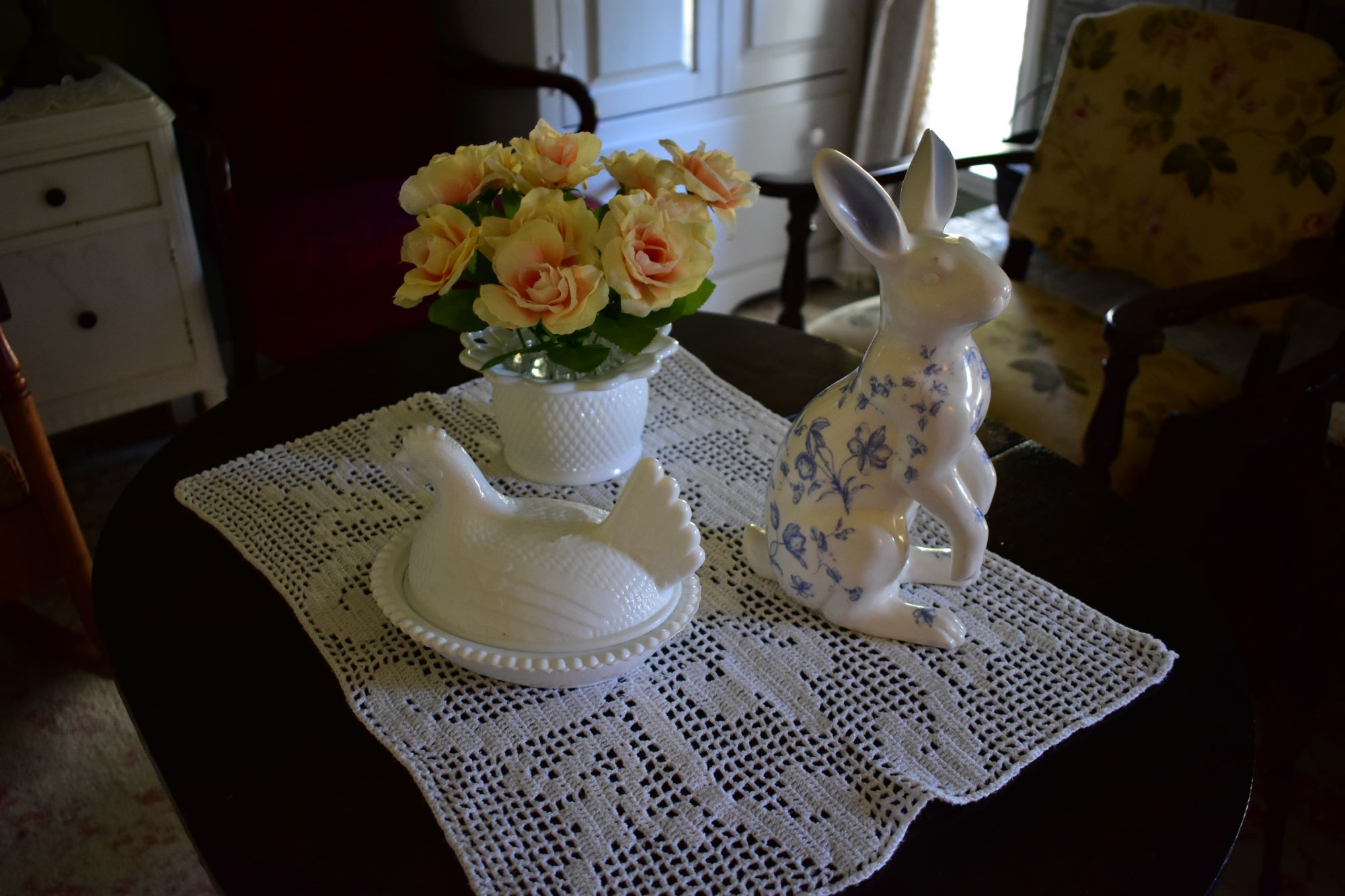 We are a very small family, I know that many of you have thought that Madge was an aunt but she was not, Madge was Charles mother.
Madge never wanted me to say who she was on my blog, she was very private and did not approve of the modern things we use today. She never could learn how to use a computer and had a terrible time using a cell phone. This world is complicated for older people. She would tell some relatives that I had a blog as if she liked that but she did not like it if I got on my computer when she was living with us so I put it away and left it in a cabinet.
Madge had worked outside the home since she did not like being domestic, and Charles grandmother and great grandmother did most of the raising of Charles. Madge retired in the early 1980's and involved herself in fun activities such as fishing and going out to eat and visiting people that enjoyed doing the same things that she liked to do.
We loved Madge and never gave up in trying to help her but now we have quite a bit ahead of us to straighten out what Madge would not let us do when it was needed. Her house is old and needs repairs, and is filled with many things that should have been discarded throughout the years, and the fact she did not like to clean, there is much to do.
We are grieving and just today Charles called me from work to say that "I just realized that I cannot call Mom". It was his day he normally called her to get her grocery list before she got sick. Some of the numbness is going away and reality is setting in.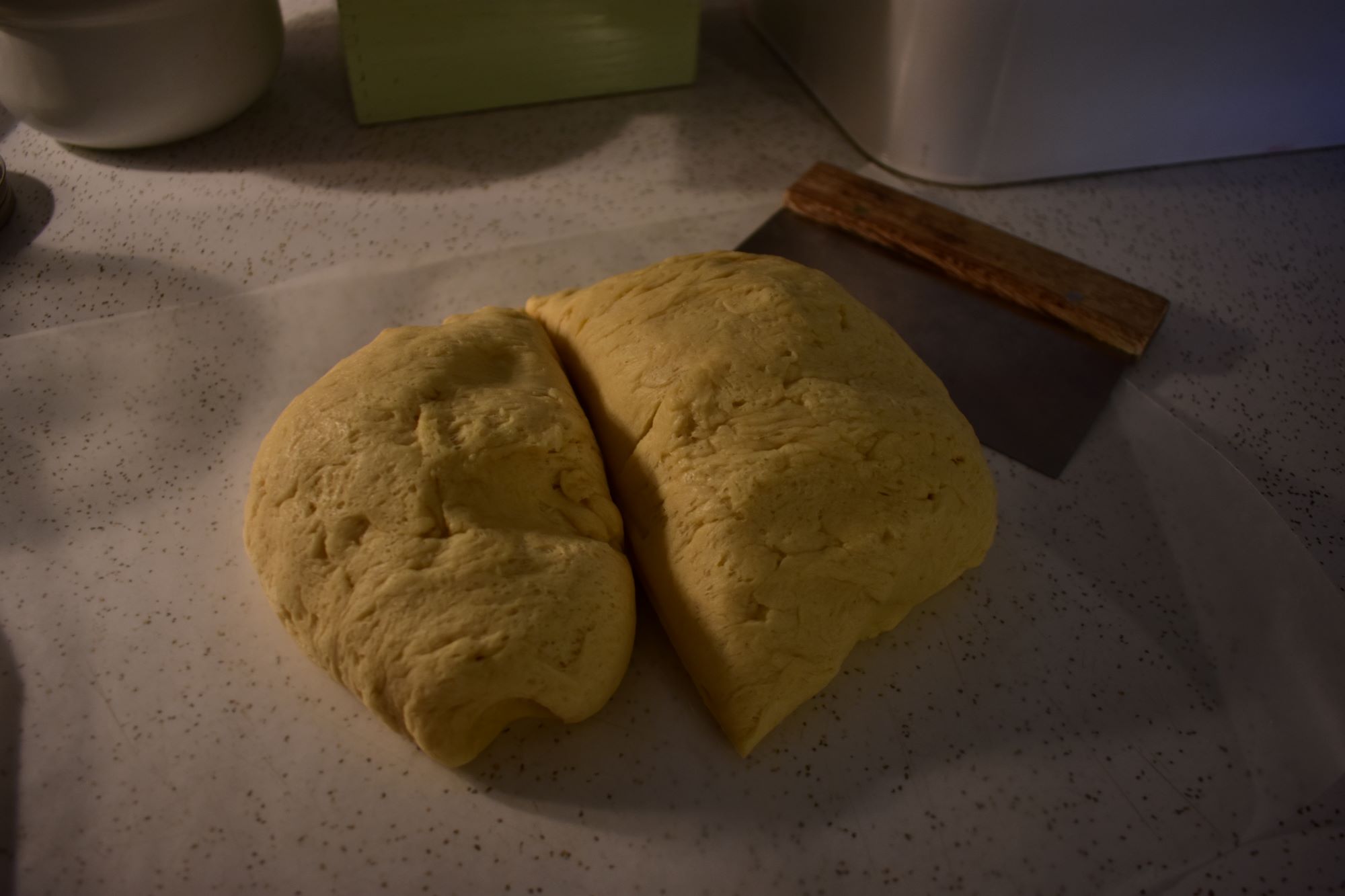 We all must keep going no matter what happens in life. Yesterday I made cinnamon raisin bread, my dough was not quite as I wanted it to be but it can be if I keep trying.
After going through all of this I have realized that it is important for people to have some kind of work or hobby of using their hands. We should all learn to do something with our hands. Even though Charles father had severe rheumatoid arthritis, he did the most beautiful wood work including carving as well as cross stitch. It does not matter if we are slow with what we are doing as long as we are doing.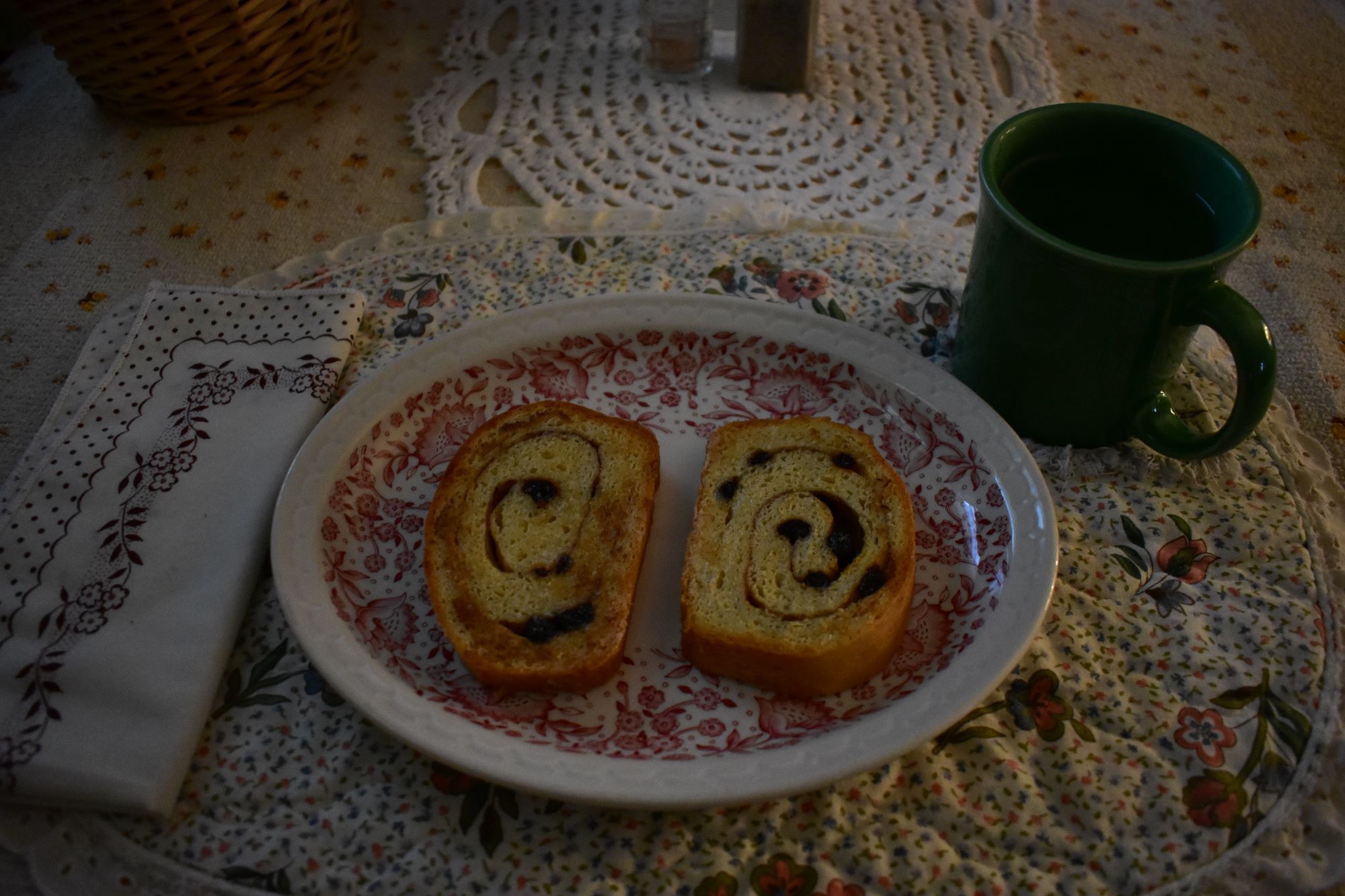 We should learn, even if we are not that interested because we need some kind of occupation other than sitting and watching television. Knitting, sewing, crochet, needle work, anything that gives a person a purpose when they cannot do much of anything else. Reading books would be good, and if one loses their eyesight then they could start enjoying audible books.
Thank you all for continuing to read my blog and my old post, I can feel that you are there. Those that have emailed me and I have not answered, it is because my computer has been put away in a cabinet and I have had not been able to answer. I have been reading my emails on my phone and enjoy hearing from you because it has helped me to find something normal. I hope that you will post in the forum on this post.
I will post when I can, I have two important doctor appointments during the next eight days and if surgery is mentioned I will let you know what is going on.
I know that many of you can relate to this post due to a loss of a loved one, some it may be something that you need to think about in the future. Some may be thinking how to help someone you know that is going through this. My first thought is to help someone with their laundry or bring soup and cornbread. I wish I had a heart icon to use (heart).
Love, Grandma Donna