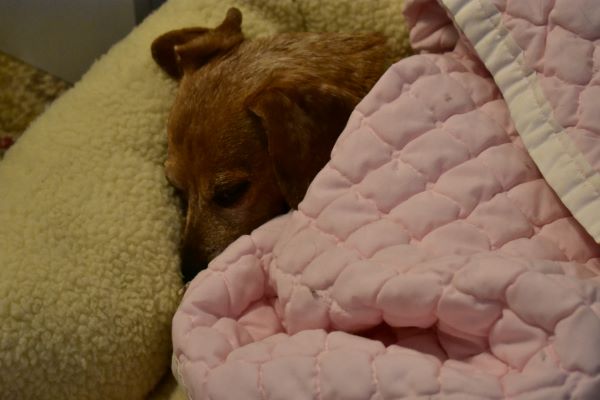 Who doesn't want to curl up in a soft fluffy bed and a favorite wooby blankie? I thought this was a good time to post a soft puppy picture. This is our little Dachshund Katherine.
This morning where I live it is a very chilly and rainy day, I feel a mixture of emotions that I will keep inside and stay away from what so many people are talking about today in this real time of January 7, 2021. Yesterday, January 6th was a very difficult day in our country as if a covid pandemic is not bad enough.
As we are studying History, and starting our new year of 1932 I decided to check the news to see what was going on on Wednesday January 6th 1932.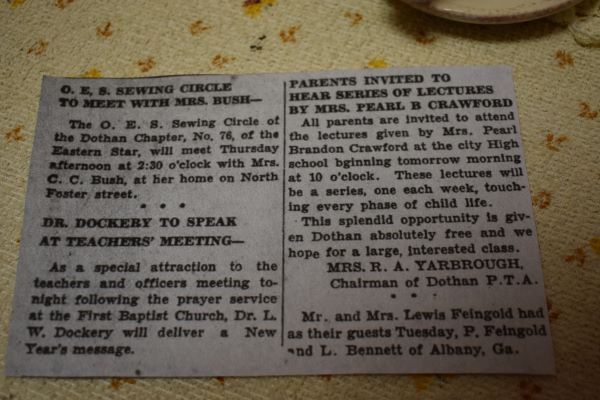 Actually it was a very calm day in the news, front page headlines was nothing to take note about. The social news was what was going on in the community.
A snipid of news, All parents are invited to attend the lectures given by Mrs. Pearl Brandon Crawford at the city High school beginning tomorrow morning at 10 o'clock. These lectures will be a series, one each week, touching every phase of child life.
This splendid opportunity is given Dothan absolutely free and we hope for a large, interested class.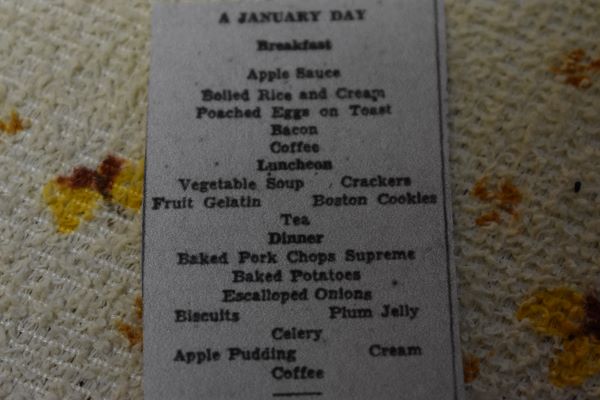 A menu, Apple sauce, Boiled Rice and Cream, Poached Eggs on Toast, Bacon, Coffee
Luncheon, Vegetable Soup, Crackers, Fruit Gelatin, Boston Cookies, Tea,
Dinner, Baked Pork Chops Supreme Baked Potatoes, Escalloped Onions Biscuits, Plum Jelly Celery, Apple Pudding, Cream, Coffee.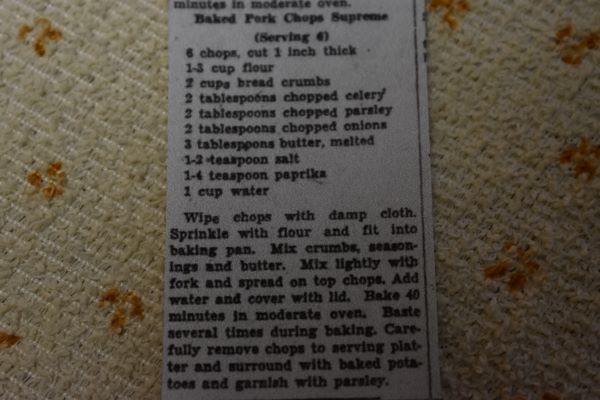 I will split this up in the following two pictures so you can read it better.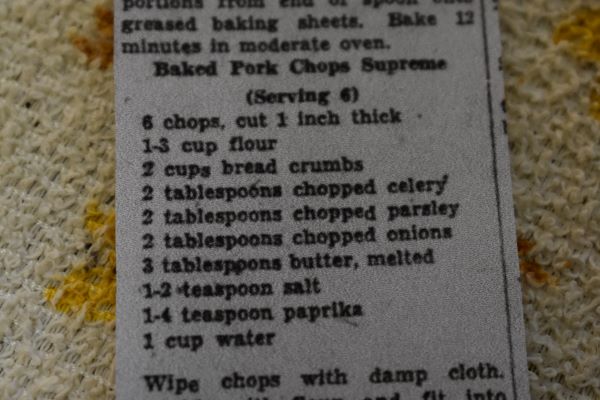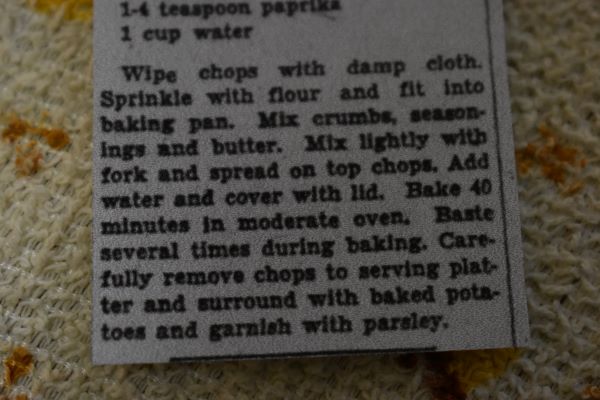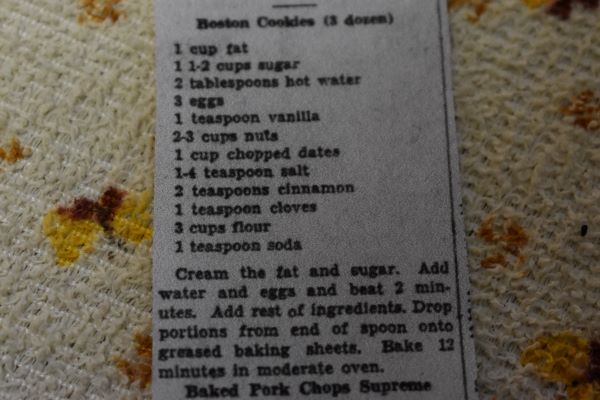 I was relieved to find a normal day in Dothan and some recipes shared for us to try.
In case you cannot read the Boston Cookie Recipe
(3 dozen) 1 cup fat, 1 1/2 cups sugar, 2 tablespoons hot water, 3 eggs, 1 teaspoon vanilla, 2/3 cups nuts, 1 cup chopped dates, 1/4 teaspoon salt, 2 teaspoons cinnamon, 1 teaspoon cloves, 3 cups flour, 1 teaspoon soda. (That 1 - 4 teaspoons salt must be 1/4 because anything over the 1/4 teaspoon would be much too much salt.)
Cream the fat and sugar. Add water and eggs and beat 2 minutes. Add rest of ingredients. Drop portions from end of spoon onto greased baking sheets. Bake 12 minutes in moderate oven. I would say with todays stoves that would be about 350 degrees because stoves were different and many were still wood burning stove/oven.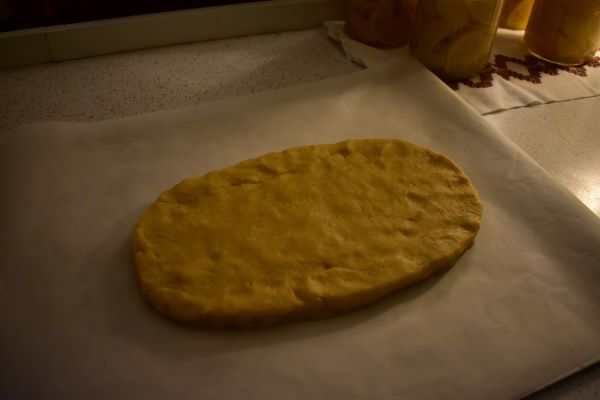 The Boston cookies will have to wait because I just made biscotti's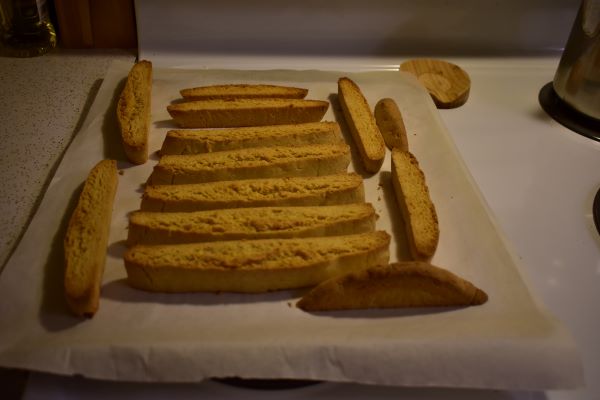 We like biscotti's to have with coffee or tea.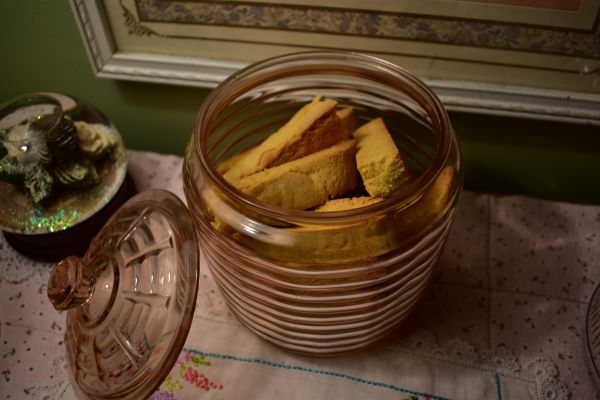 And I just made a small area to keep the depression cookie jar and enough space for a tea pot.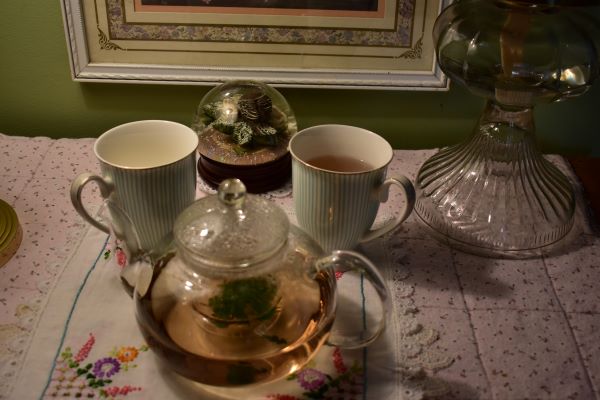 A calm day here at home because I am choosing to make it calm.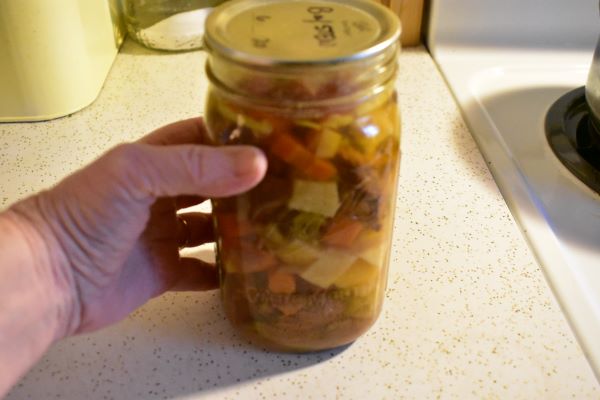 A few days ago we were very busy and so we ate fast food. Our fast food is home canned stew and this has been so helpful to us. Long ago we regularly canned food but it lost its appeal as modern times changed. When Charles and I started our history projects we brought back food preservation to our home.
We are down to two jars on our pantry shelf of this stew so I will be making more soon.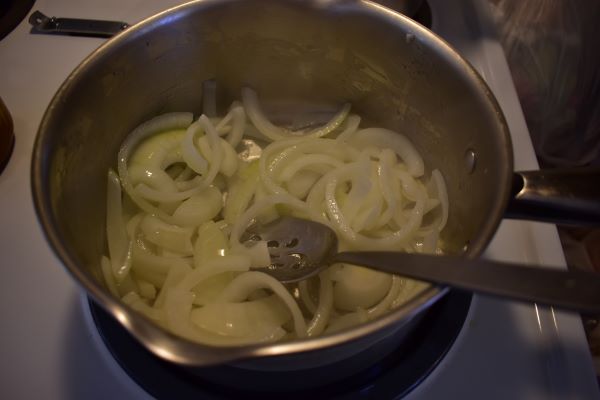 I like to slice an onion and saute it in a little oil and then add the canned stew.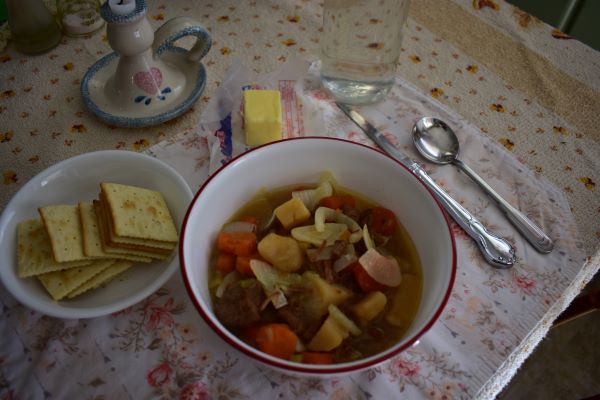 This was a very quick meal.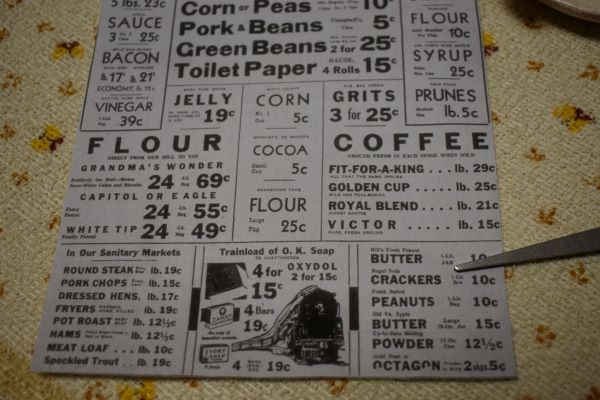 I checked to see if we could have store bought crackers and in the photo above we can see they were in the1932 grocery ad.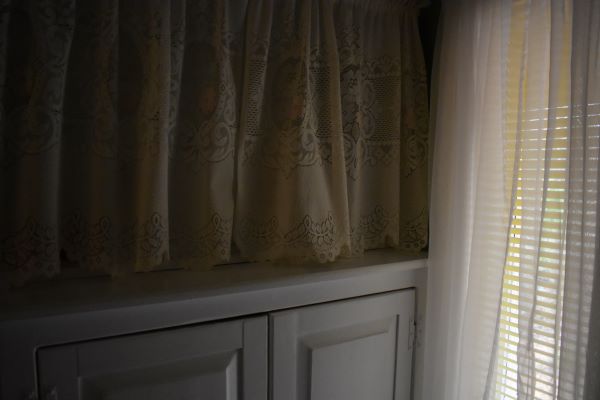 I have been sorting again and exchanging places with some items for a better fit. Behind this curtain is where I used to store yarn but I needed a place to keep our oil lamps.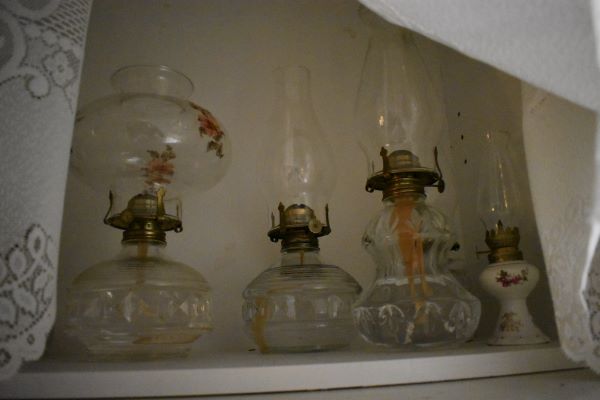 So the oil lamps that are not sitting out are kept here and all ready to use whenever the need.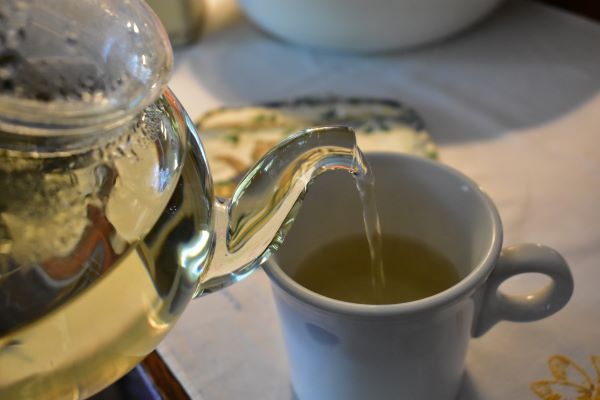 Yesterday was quite a setback on our lifted spirits from starting a new year and a new history project. I was excited this week and moving along quite well and then yesterday was overwhelming to say the least.
I want to say, no matter what our age we need projects and interests. We need something that we can look forward to and keep us moving. Things are going to happen during our lifetime that causes upsets and changes.
People have differences of opinions and so we must learn if we have not already, to keep our mind and heart and soul in the right place and keep moving instead of spewing. Be examples to our children, to other people and even our pets because they are watching and feeling it too.
When we took on these history projects and trying to actually live like the year we are studying it has given so much to look forward to and then more work than we never imagined.
We started saving money and to save money we have to cut back and to cut back it takes work to do it ourselves the old way instead of paying the price to just have it now.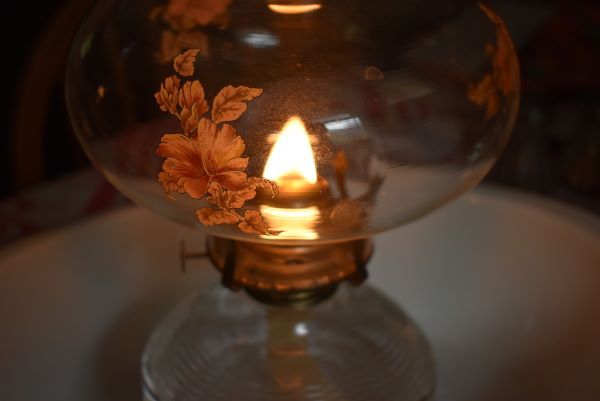 You do not have to do history projects or living like the past as we do but do something that matters. Something that purpose and interest.
When we focus on our work, our home and our family it it restores, resolves, and puts us on the right path. Grandma Donna