You never know when a disaster may happen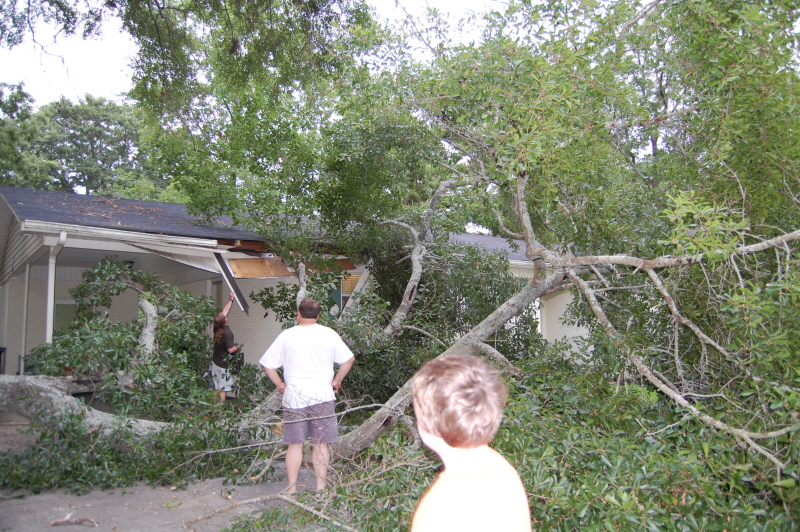 This is my Son's house. An unexpected close call, fortunately the house was mostly spared.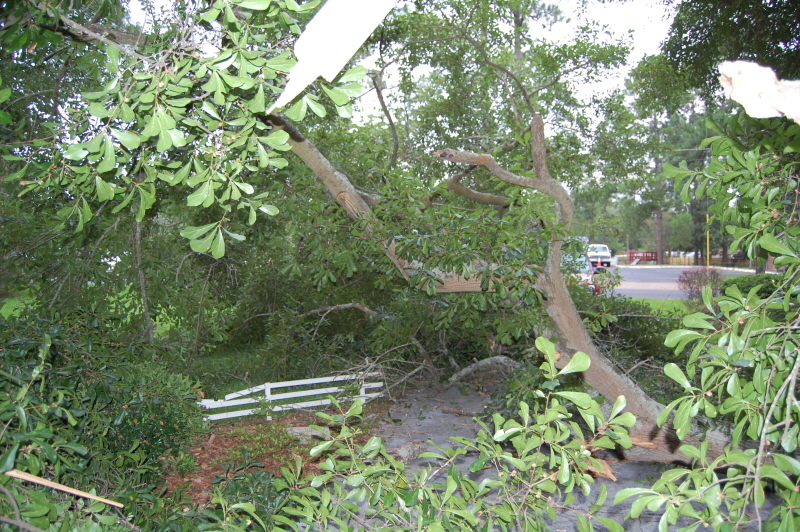 But what if this had been worse and days without electricity.
You never know when a disaster will happen and we all need to be prepared to be as self sufficient as possible during an emergency.
We live in an area where we could possibly lose power for days due to storms. At times our power goes out for unknown reasons, thankfully not often, but still inconvenient.
We added a cook pit to our back yard. We recently added gravel to our cook pit. Seems to work good.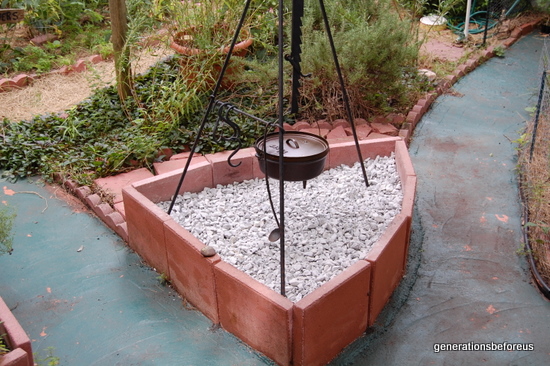 This is our cook pit, we have been buying emergency supplies over the
years so we could be as comfortable as possible during a power outages. We took out a flower bed and made a fire pit close to the house but still at a safe distance.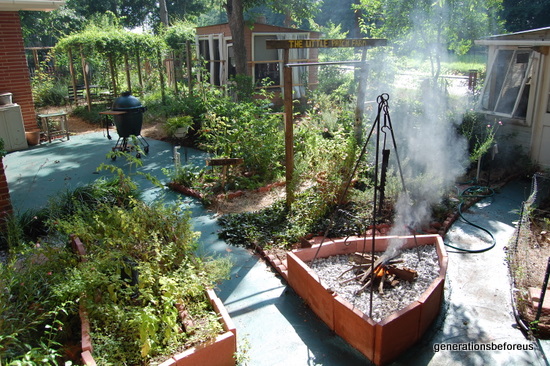 We started our pit fire, todays plans to make biscuits, sausage, eggs, homemade raisin bread, sandwich bread and a boston butt. We did this to take pictures so you can see cooking without electricity is not that hard to do.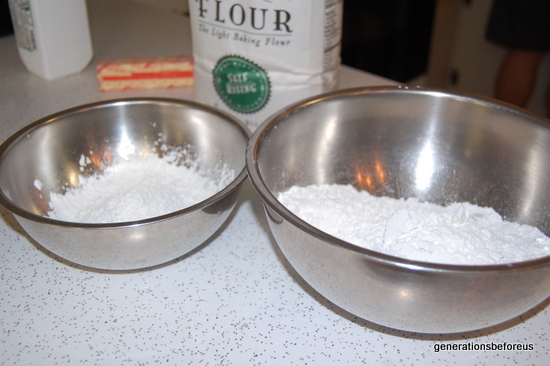 Getting ready for biscuits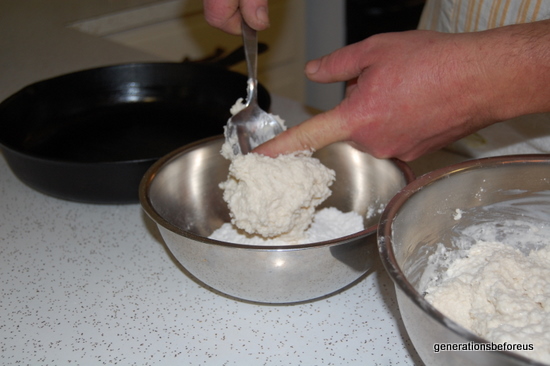 Spooning out a biscuit into the flour
Pan of uncooked biscuits in our iron skillet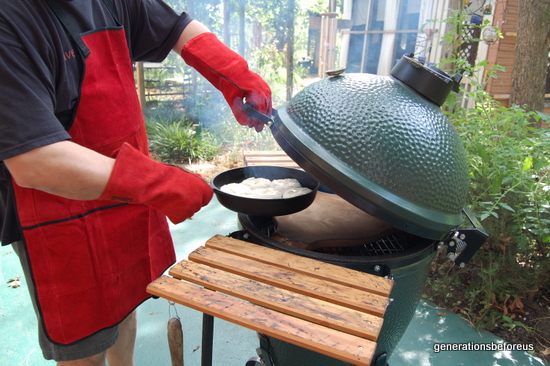 This is our big green egg wood oven. It can grill, bake or smoke and keeps a great steady temperature. It was a gift from our Son and we use it often. Biscuits can be made in the dutch oven with coals on top of the lid if you do not have an outdoor over or green egg.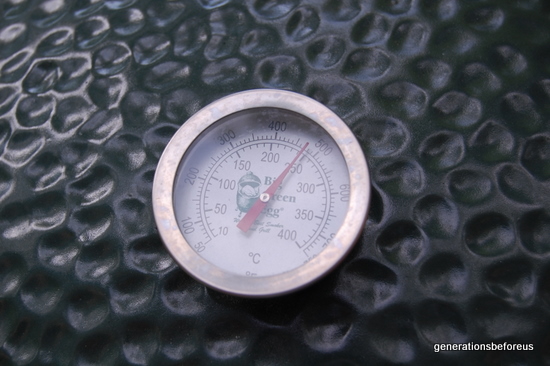 We baked the biscuits at about 490 degrees.
The biscuits were just right.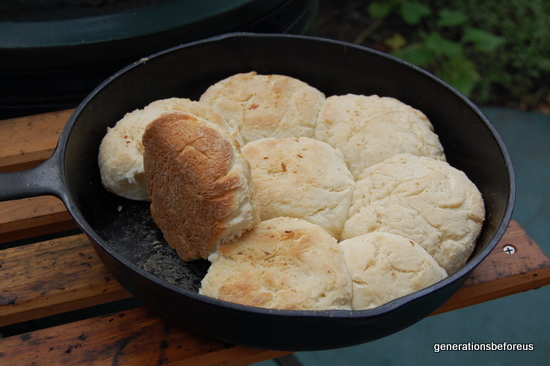 They did not burn and the bottom was soft because we took the biscuits out of the skillet right away.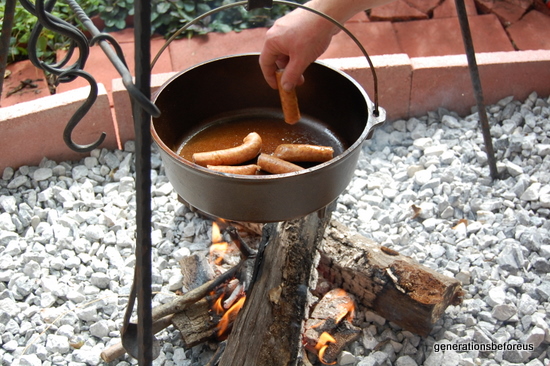 While the biscuits were cooking the sausage was cooking as well.
Your entire meal can be cooked at the cook pit. You can make a stew, beans, biscuits, cornbread, most anything you want to cook.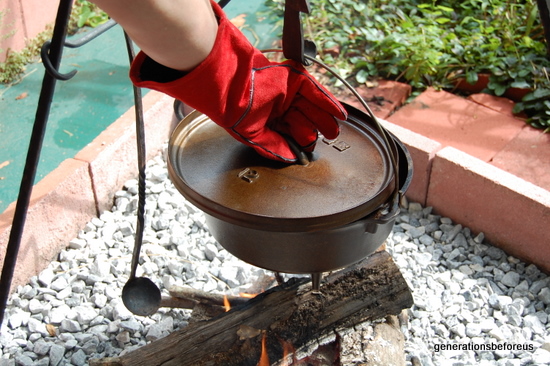 Closing the lid so the sausage will be tender
So we have the Big Green egg going and the fire pit cooking sausage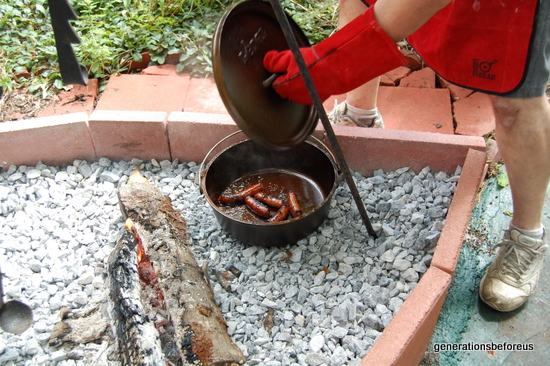 The sausage is getting done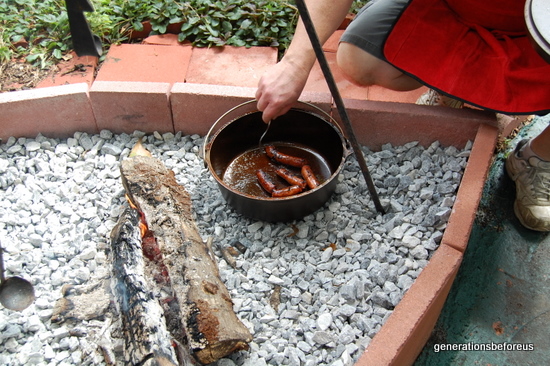 Time to remove the sausage and get ready for the eggs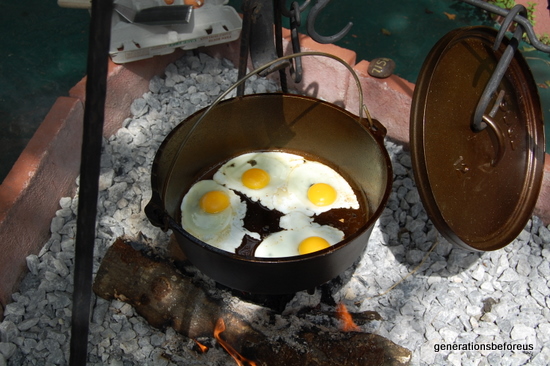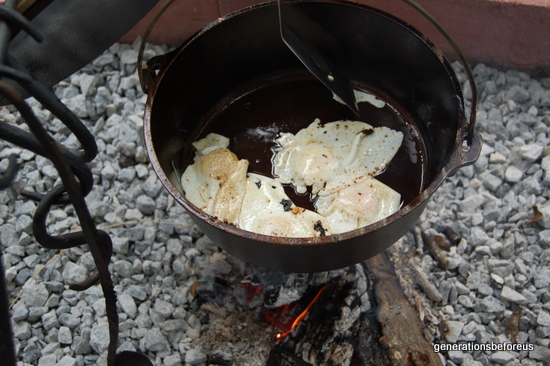 The eggs did not stick in the skillet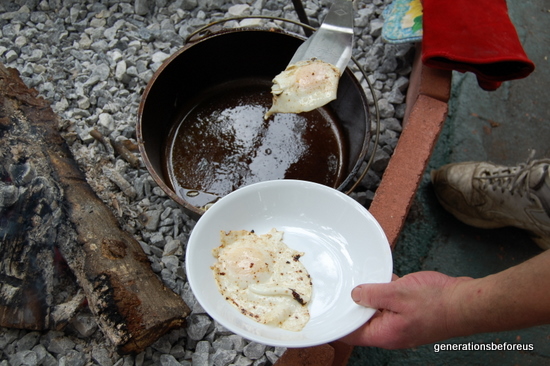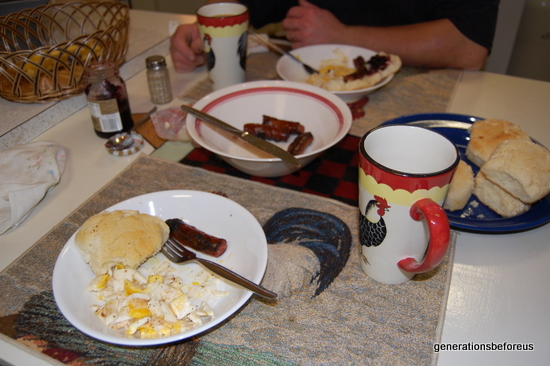 This is a pretty good breakfast considering no electricity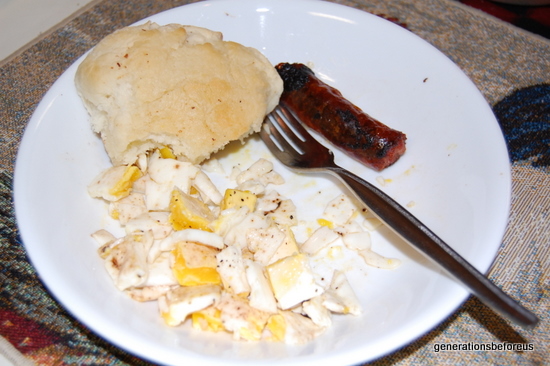 Now time to eat and make bread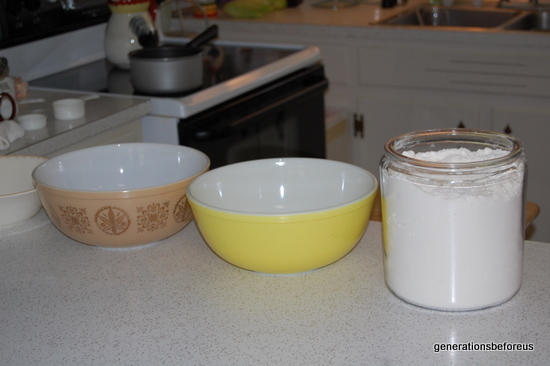 Getting ready for bread, this is unbleached bread flour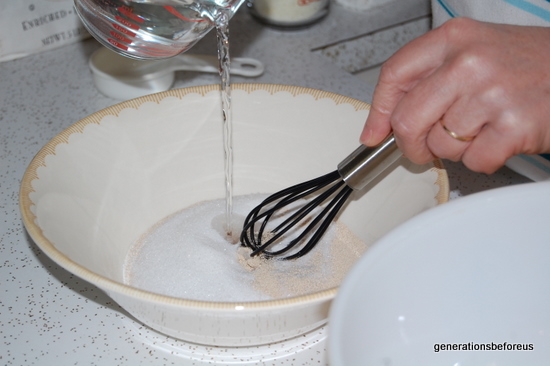 Adding 115 degree water into sugar and yeast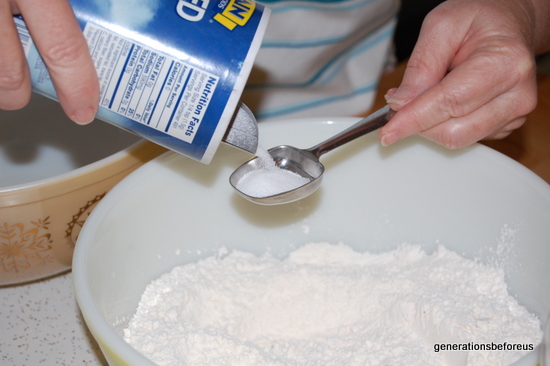 Salt into the bread flour
Mixing the salt into the flour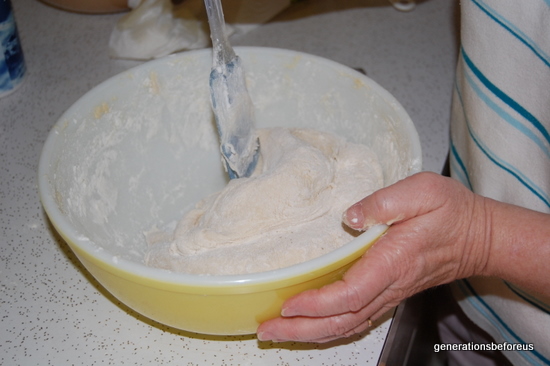 After adding the yeast, sugar, water and salt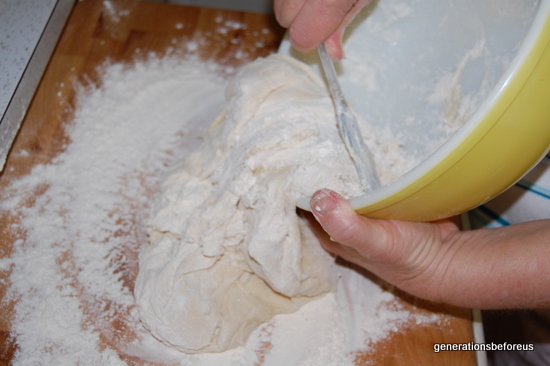 Pouring out onto the bread board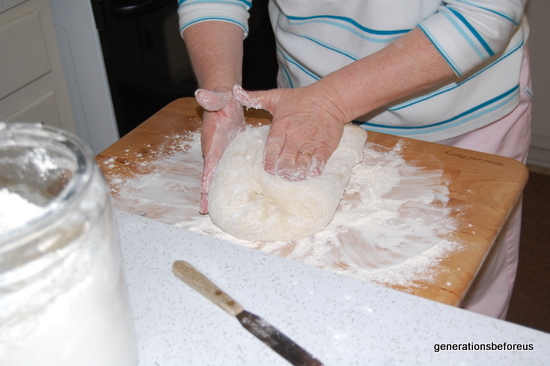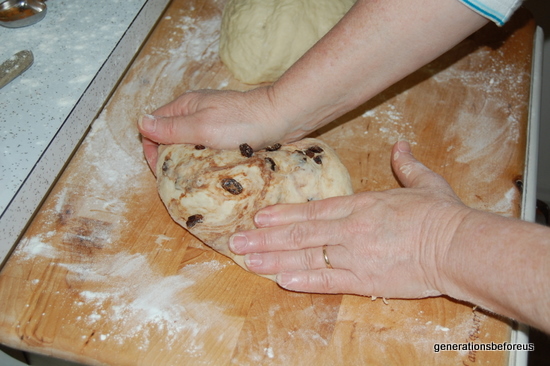 I split the dough in half and added cinnamon and raisins to one half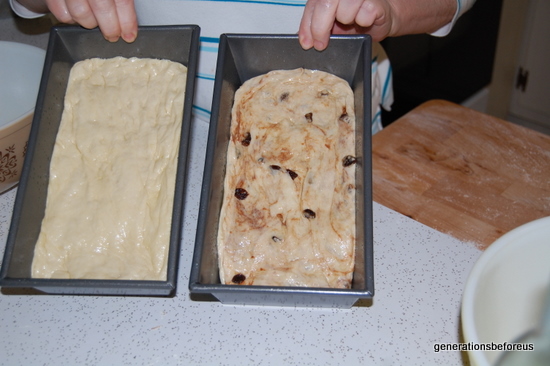 Pushed down dough for the second rise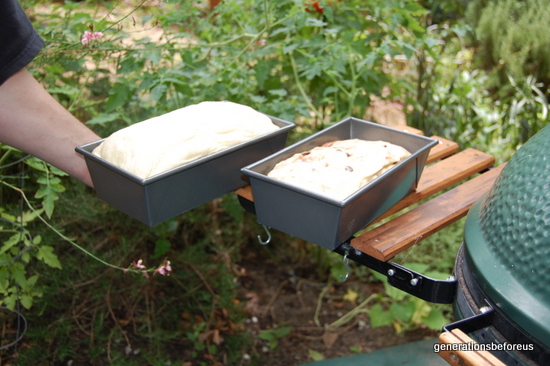 Dough has risen and now ready to go in the wood fired egg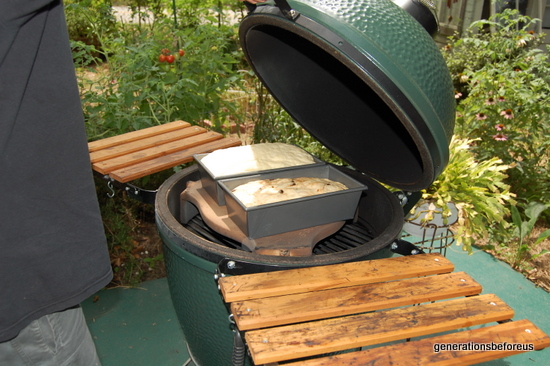 Placed the pans in the egg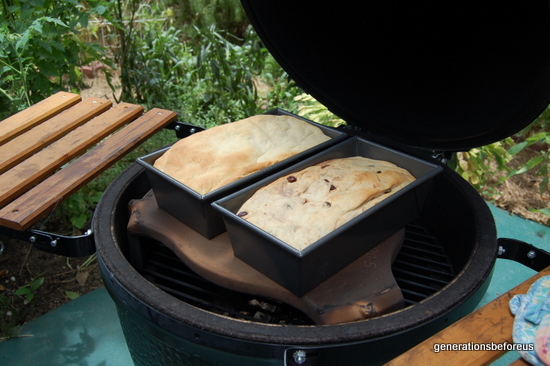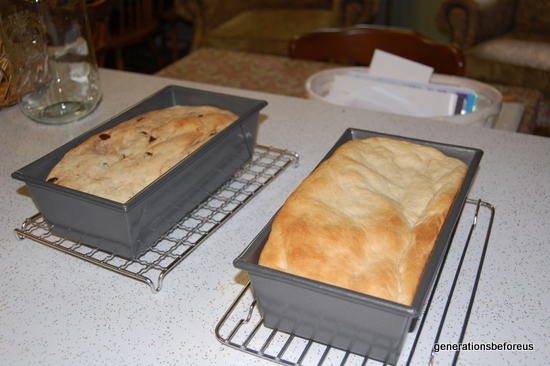 The tops sunk down a bit after putting in the egg but this did not affect the taste.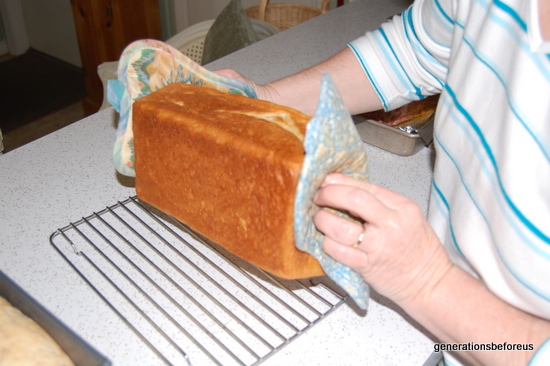 Taking the bread out of the pan to cool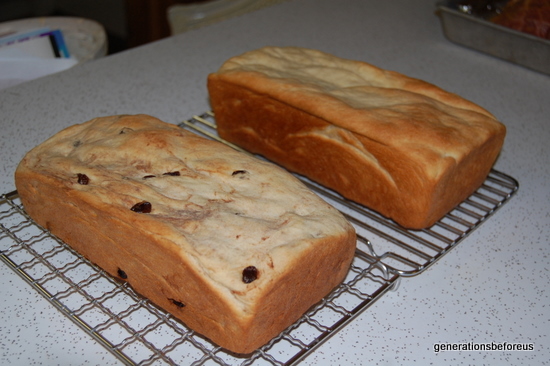 Cooling the kinda flat top bread but think about this it is made without electricity, completely by hand.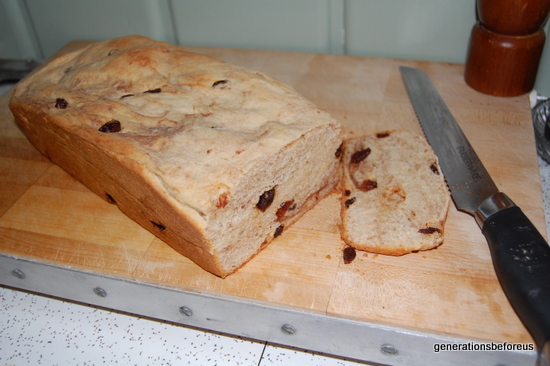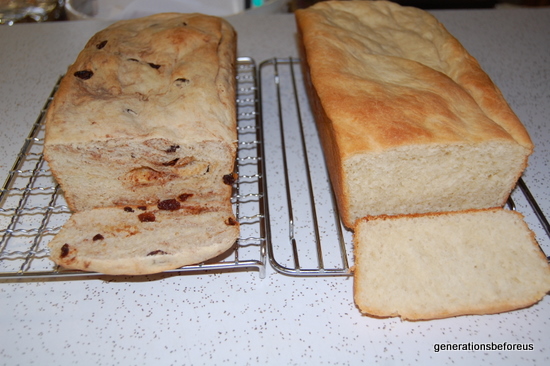 This will do fine during an emergency or anytime you are living without electricity.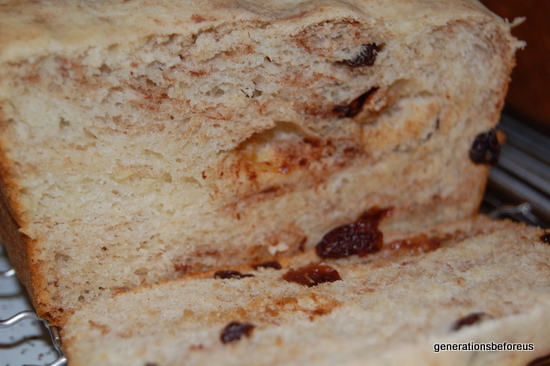 Ummmmm cinnamon raisin bread, wish you could smell this.......