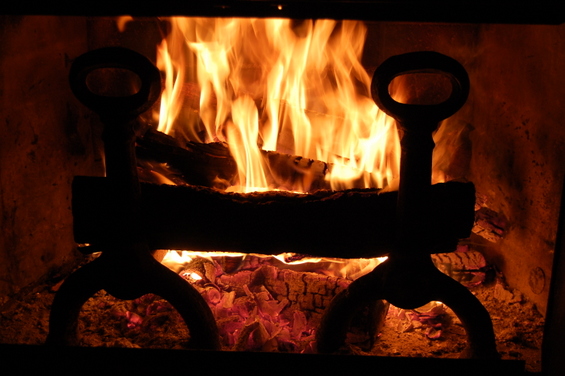 Living a simple life is not for everyone but I am not sure I understand why it is not.
I can say that I am satisfied in our small space on this earth in our modest home. I hope that I can continue with good health to use the items in our home such as the stove to have something simmering for our meals and the sink to wash our dishes. I enjoy dressing the table with cloth's and placing assorted dishes to serve our meals. I use the rocking chair to sit and hand stitch or knit, the reading chair to study and learn. Our bed is always inviting as we pull back the sheets and blankets that had been properly straightened and tucked each morning after waking.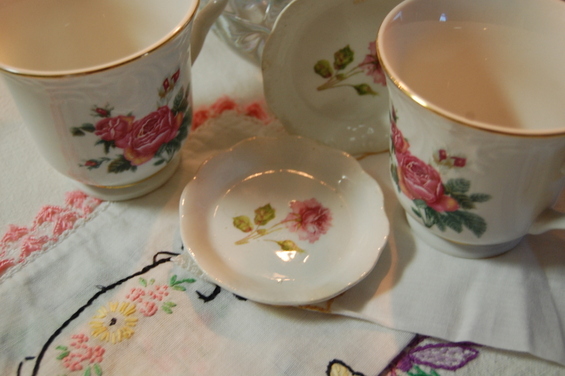 Winter is our season right now and this is the time for us to mend, repair and plan.
We know spring will come again, the Good Lord willing, and the clean up will begin as the earth warms and the sun has moved higher in the sky.
Without snow to blanket our yard and hide the bareness of winter it can look pretty dismal as the flowers have gone away and the lawn has turned straw color. We don't pay to have our yard manicured so our yard looks like someone that has just gotten out of bed after a restless sleep.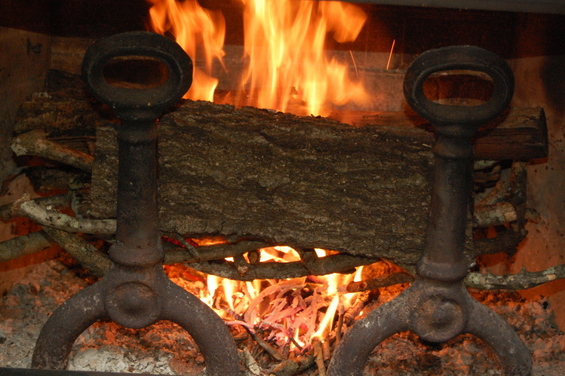 We have goals for our home, we are trying to simplify our belongings so it is easier to clean as we get older and at the same time keeping the home to where it feels cozy.
We are trying to make our small front and backyard all it can be. Our yard is an extension of our home. It is usable space that we can use to grow food and we need a balance of sun and shade, vegetables and herbs and flowers. It takes a lot of time and trials and errors to accomplish such a thing. Having a garden like this in the city is very different than living in the country with space for a large garden.
The rewards are plentiful when we decide to roll up our sleeves, put on an apron and tackle whatever task needs to be done to make things right inside or outside. We cannot live instant when it comes to living a life of somewhat sustainability, everything takes planning, work and time.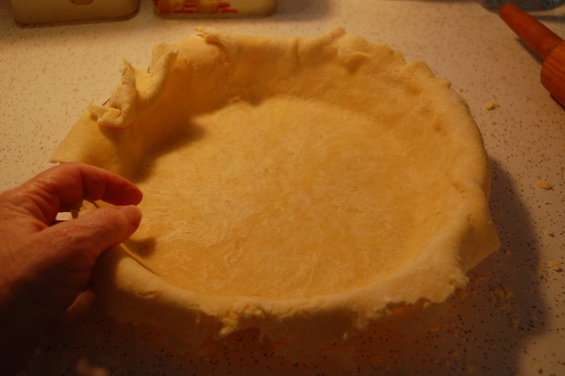 We all have our own visions of what our homes should be like. We live in different places, different countries and the terrain of which our place of dwelling is very different. Even the seasons are at different times such as when we are having winter others are in summer.
All the years I have had this website and the emails I have received tell me that this world is made up of beautiful people. People that want a small space on this earth to make a simple place to call home, a place to cook food and a place to gather at the table.
There are many people hanging on to the old way of doing things and mentoring to others that want to learn. I feel that those that let themselves become part of the space in which they live will never feel that they are a visitor in their home.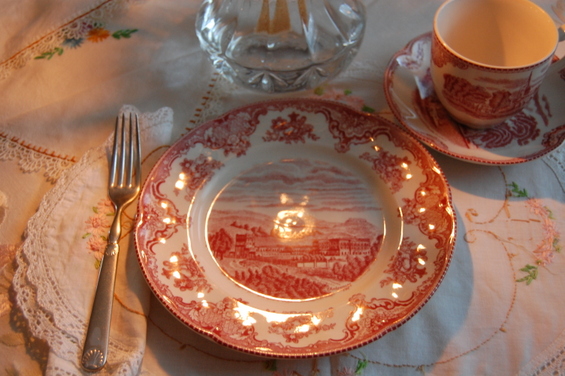 When we prepare a home cooked meal, it fills the house with an aroma that stirs our appetite. It fills our senses with smell and sounds and it speaks volumes to children. When we make items for the home with our own hands they become heirlooms.
I don't feel like a visitor in our home, I feel like I belong.
Grandma Donna