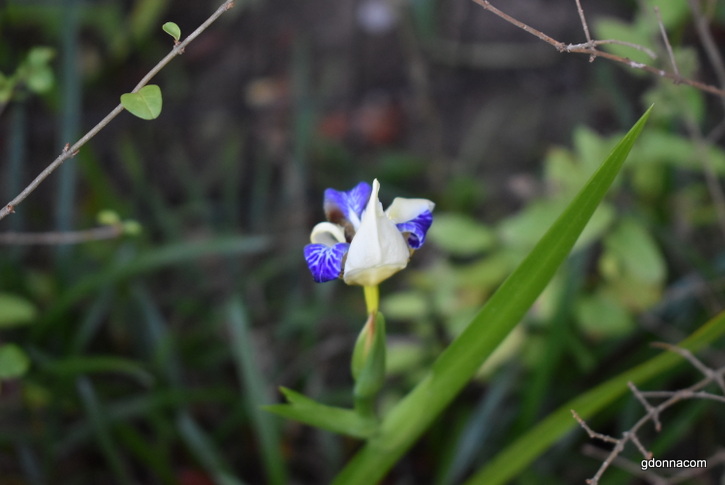 The Walking Iris is blooming. Tomorrow this bloom should be fully open. I love to watch the different stages of the flowers.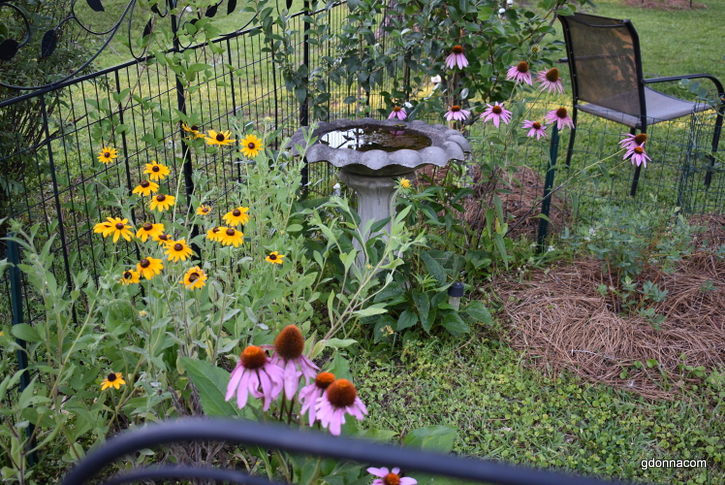 It has been mostly dry recently with a few rains here and there but under what we normally get this time of year.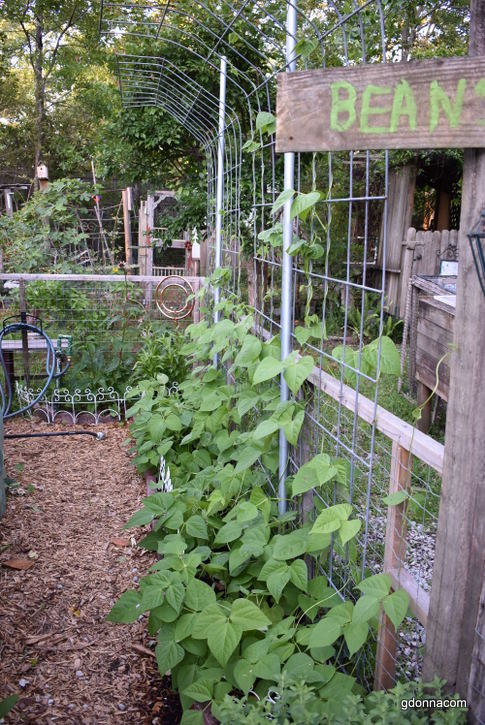 With all the gardening everything needs water. We have tried many different ways of watering our garden over the years. For many years we just used the water hose with a sprayer attachment, we tried drip irrigation which actually used more water than we expected. We have collected rain water whenever we can but we need rain to have rainwater and we fill watering cans and use those but it takes a good while to fill the cans. When it is so very hot outside any tasks outside can be exhausting.
We have a new way we are watering now.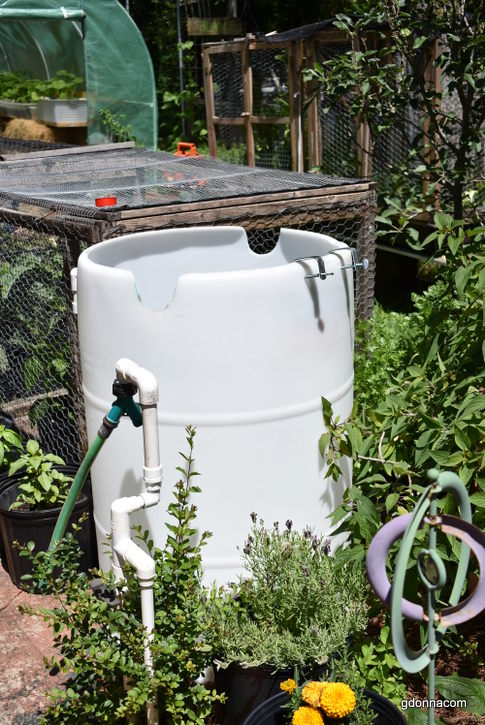 The water barrel..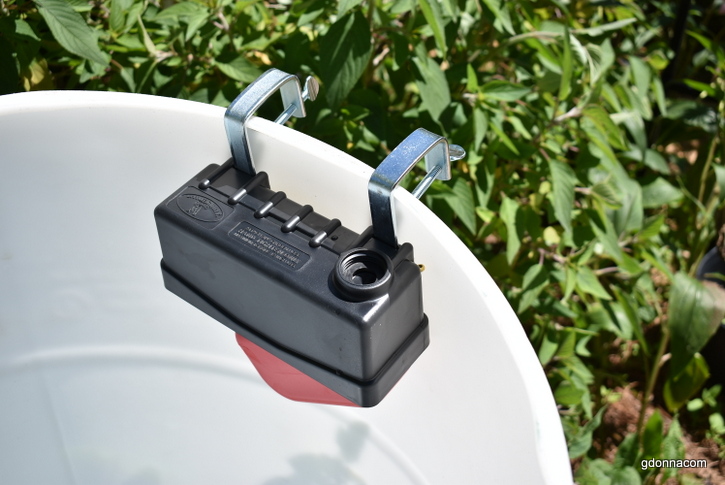 I enjoy watching Charles Dowding gardening youtube videos, if you have never watched him before just type in Charles Dowding in the search of youtube and you will find him. I have learned a lot from his way of gardening. He uses a water barrel so he can dip his watering cans down in the barrel and walk out in the garden and water his vegetables.
I have only seen him using this water barrel and have not seen a video how it was made so I took pictures of how we made ours.
This picture above is a cattle water tank float mechanism, notice how we have it on the side of the barrel, we had to change this and notch out the barrel to drop this down, I will show in pictures.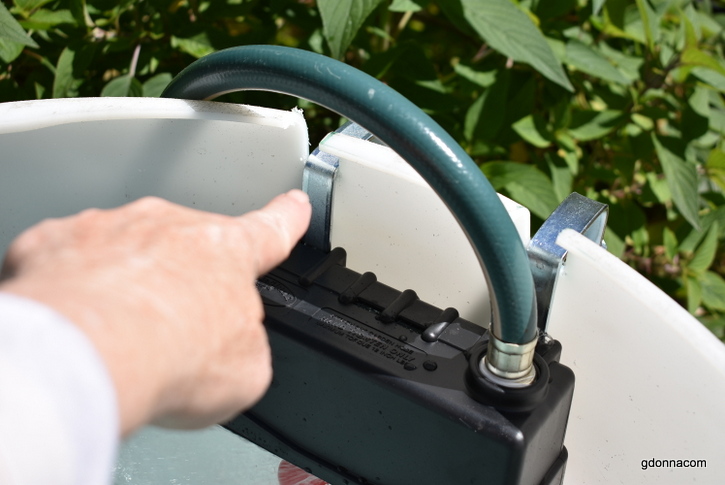 We notched out the sides like this to drop the unit down so it had good pressure on the float.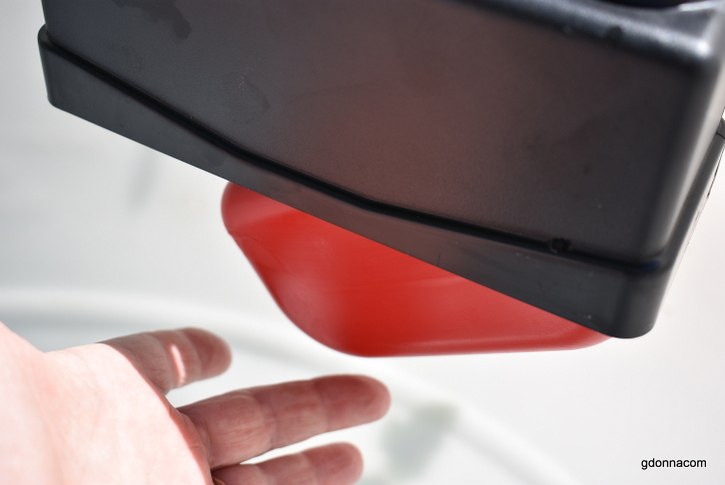 When the red float is down it allows the water to flow.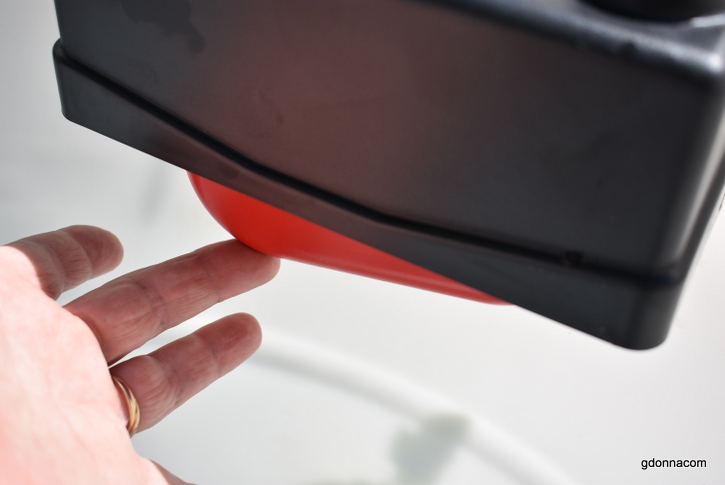 When the water pushes the float up the water will turn off.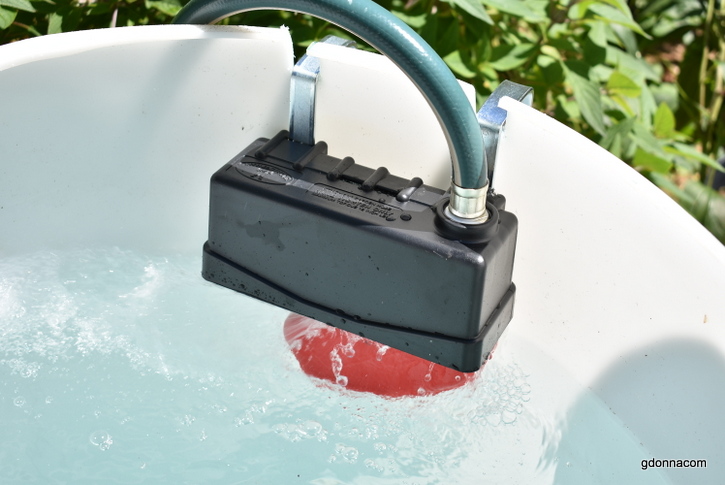 So here the water is filling the barrel, the float is still down..
It is pushing up on it now..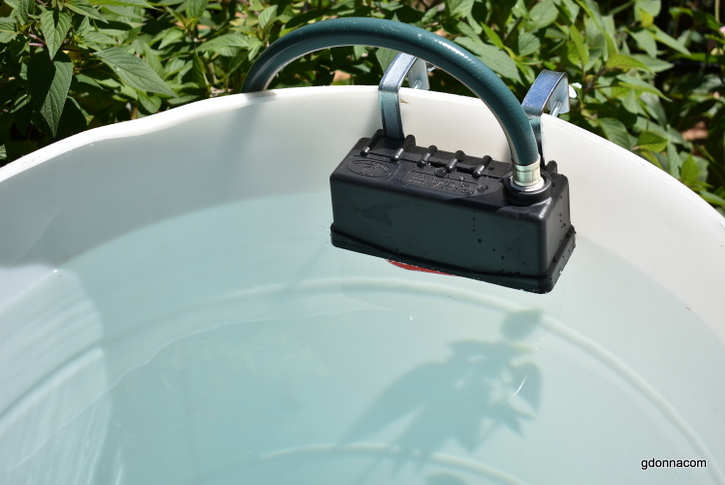 Now the float has gone into the unit and the water has turned off. This is working very well and I like dipping the water and going around watering the plants without wasting the water. Also some plants need more water and some less so this way of watering gives the plants what they need.
Another big thing for me is I don't like to drag water hoses around due to a tripping hazard and then when it is hot outside having to wind the dirty hose back up and the water hose has always been a problem for me due to us growing so much in a small space. It might not be such a problem if we had a large lawn but I will not know that because this is what we have.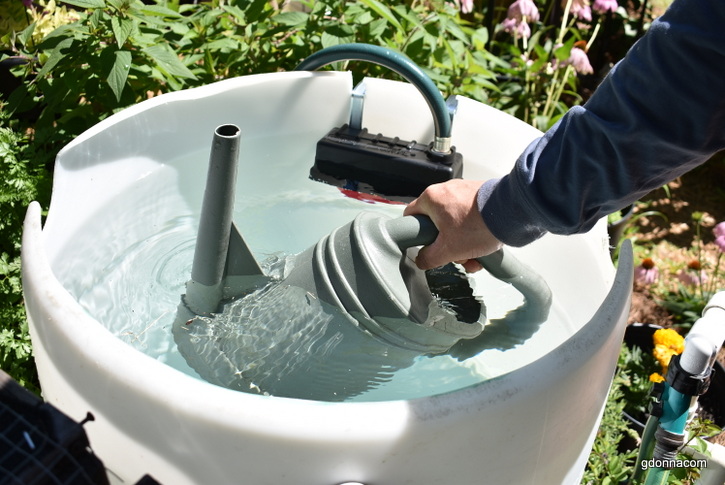 I asked Charles to dip one of the watering cans to show how it is done. Each side of the can is cut out for the large watering cans to ease the can down. This is why we had to lower the float.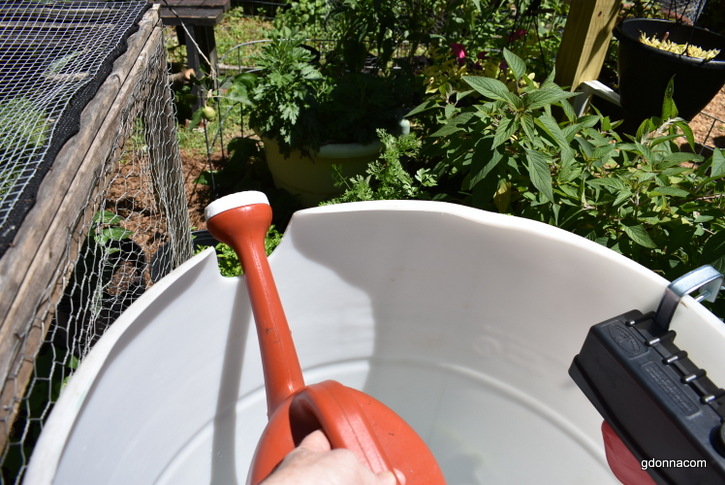 This is what I mean by scooped out so if you have a large watering can sprinkler end can rest to dip it down and the handle can ease in the the other end.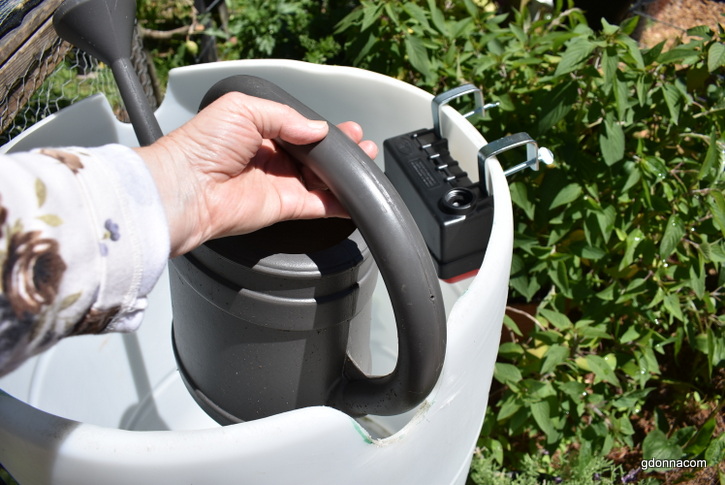 I mostly like to simple dip a large pitcher down into the water and then walk around giving things a drink and come back and dip again. I found the picture I took before we hooked it up testing to see if we had the scoops cut our correctly.
Each year we have our challenges with living in the city with squirrels and chipmunks and other creatures that like to eat our plants. We have grown eggplants for many years and never have any issues with something eating our eggplants until this year. So Charles put a shelf up on the side of the garden shed and put the egg plants up high. We are tired of having to wrap everything in wire. It is probably the same something that ate my entire large pot of petunias!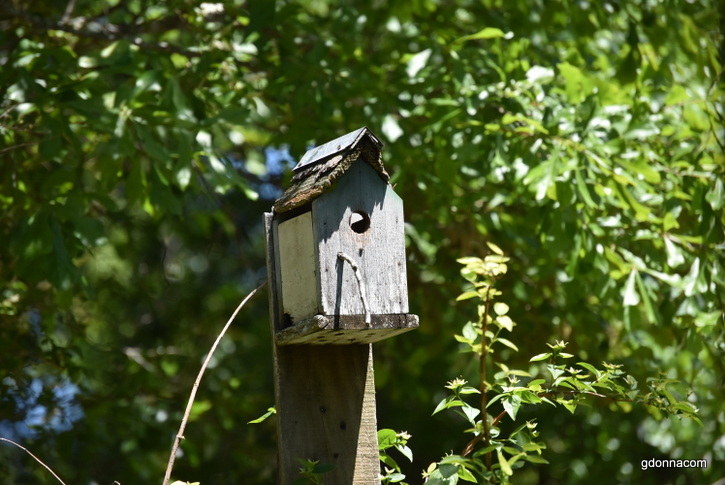 We have had many birds nesting in the old birdhouses this spring, one of our wrens left with her babies just yesterday and we expect any day now this birdhouse with chickadees will be leaving.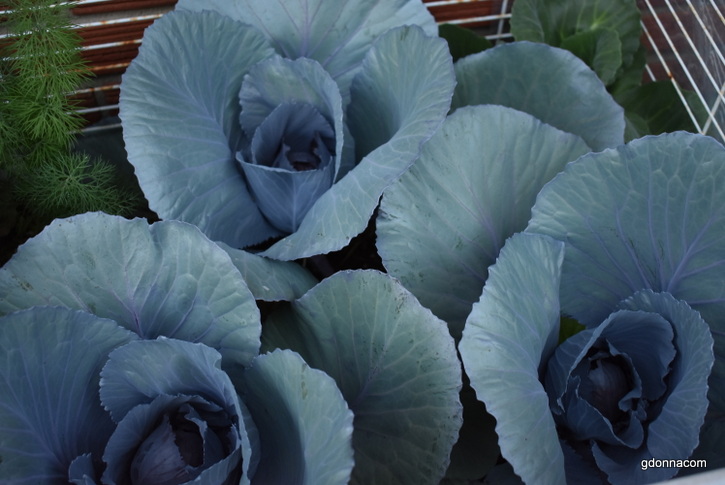 Our backyard is turning into a food forest and am excited that the young tomatoes, cucumbers, butternut squash, cabbages are doing so well. There is much more growing to name it all but such a wonderful time of year.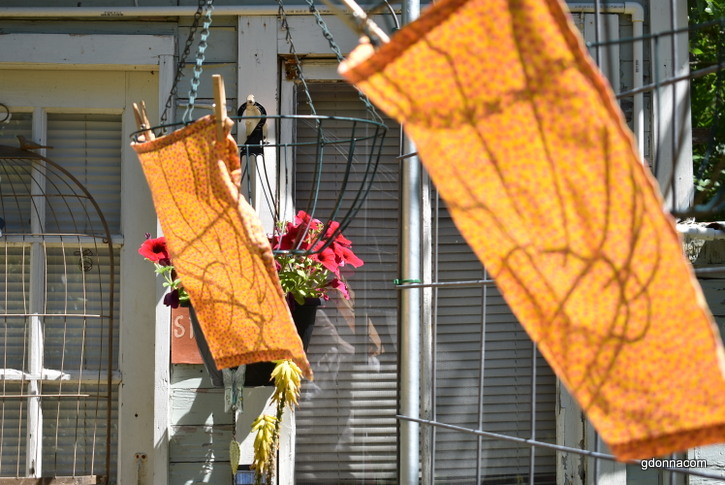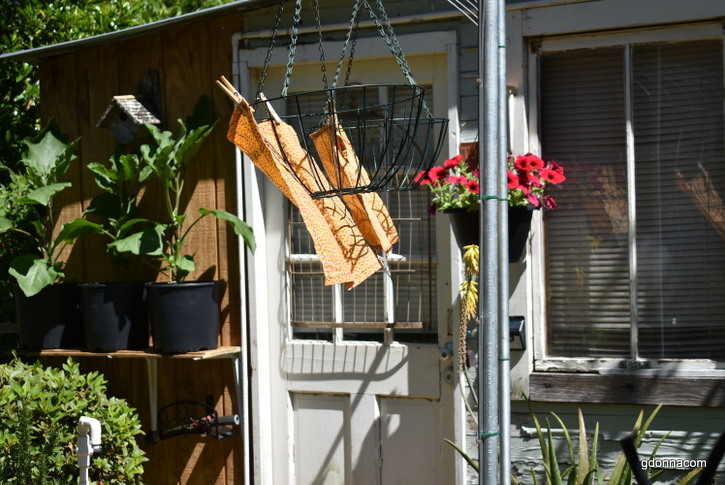 The mulberry tree over the old clothesline was giving us problems shading the needed sun and the messy berries during berry season was a problem. So we moved the clothesline further away from the tree.
While the plants are still small, I like to take some of the pretty laundry that needs to dry and hang them on the trellises to bring color into the yard. It makes a lovely sight to see the colors of the fabric blowing on the trellis. The other day it looked like flowered small flags blowing all over the garden. :) now I am thinking I need to make some fabric garden art. :), or I could just keep hanging the laundry all over the garden. :)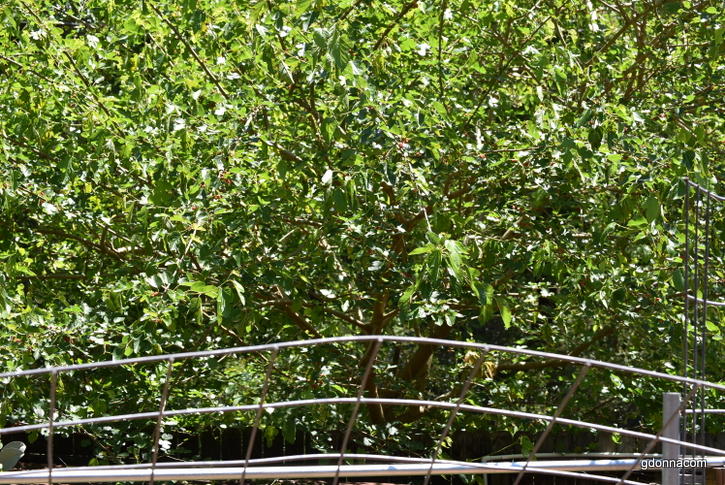 But the tree is on some kind of major growth spurt so we had to move the clothesline again.
This time I have to take a pretty good walk to get to the clothesline.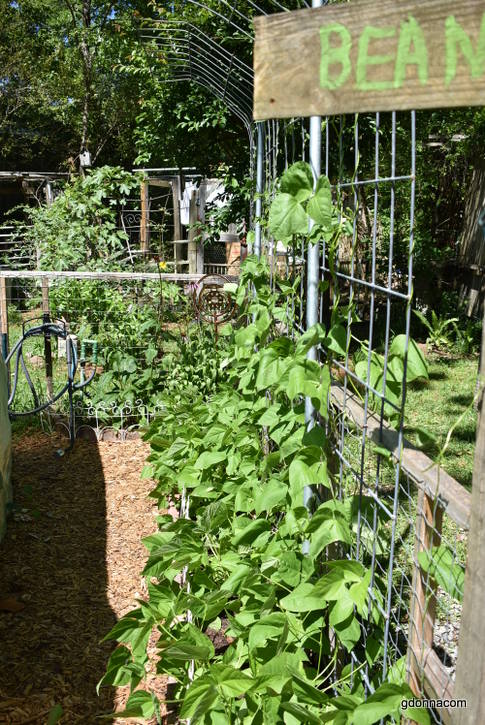 I have to walk out the back door, take a left, take the path to the patio then past the greenhouse and bean wall...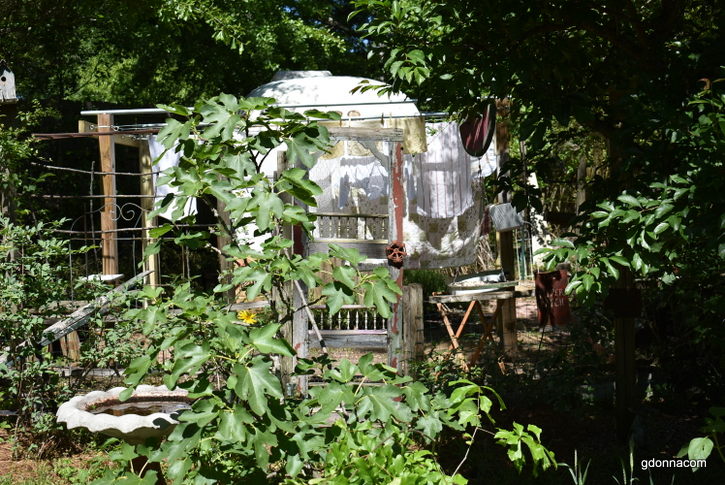 Then up towards the old shabby cabby.. past the plum and fig tree then the blueberry bushes.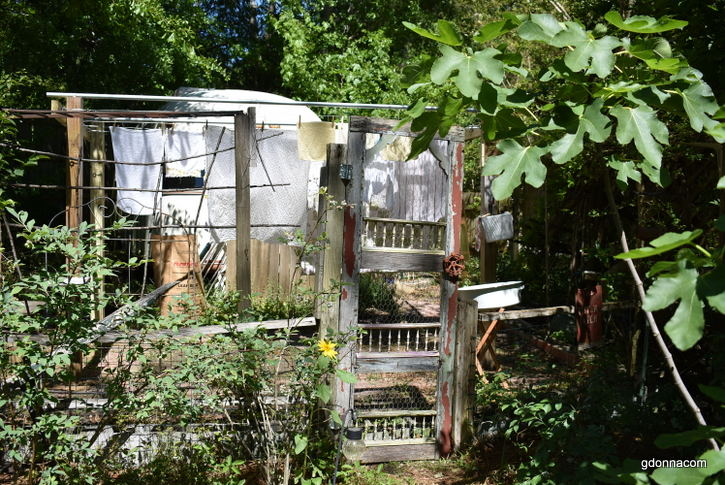 Find the secret garden with the whimsical door...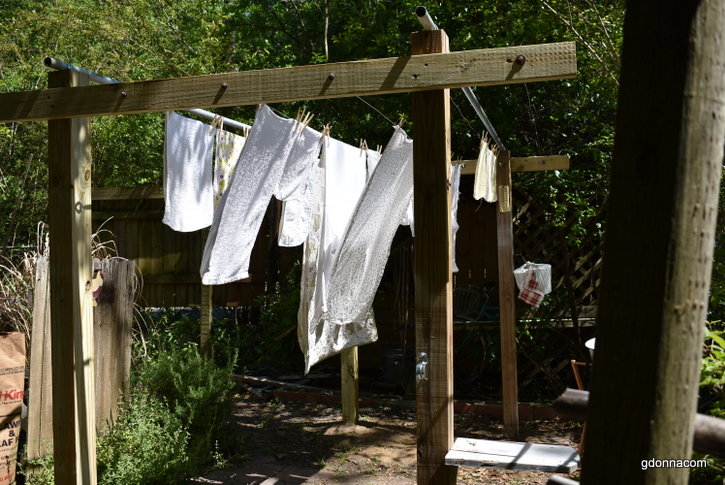 To the clothesline, that is work in progress. We decided if we were going to make such a move with this clothesline this one would be a heavy duty clothesline. This one has 9 lines instead of 5 and we put up two rug bars. This is the area where the Hurricane Michael damage was so bad and still not finished repairing but is slowly getting there. The backyard comes to the point of a triangle shape back in this corner of the yard.
Due to the shade trees and the garden taking most areas with sunshine this is the only place we could find to put the clothesline. There is only one mulberry tree in this area and it is not close to the clothesline, at least not at this time.
We have had three pecan trees removed in the last 5 years and what happened is the surrounding trees started growing large since the big pecans were gone. We still have two pecan trees left plus several oaks. Then there are the fruit trees, plum, citrus, apple, peach and pear. So finding places to grow food is quite an issue. Saying this, the sun gets so hot now the shade has been helpful because some of our vegetables burned last year. It was our first year that our cucumbers did poorly because it was so very hot.
When we get the new clothesline area all fancied up and whimsical I will take pictures. Right now it is serving its purpose and that is line drying the laundry.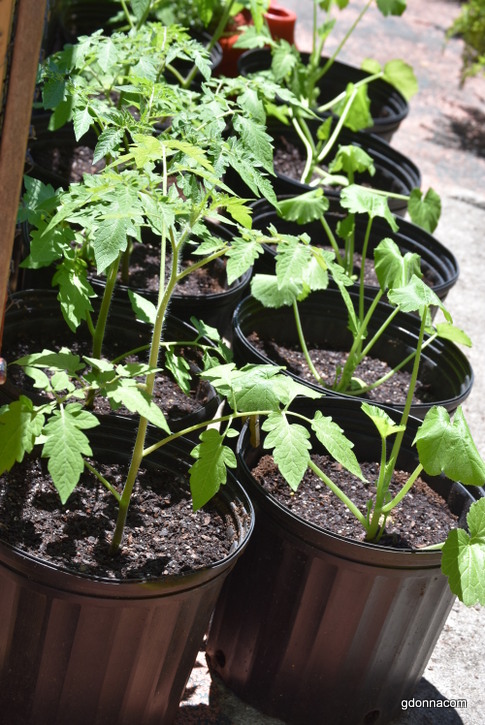 I have been busy transplanting seedlings and doing what they call "Potting Up" moving them out of their small seed cup into their bigger container and so on.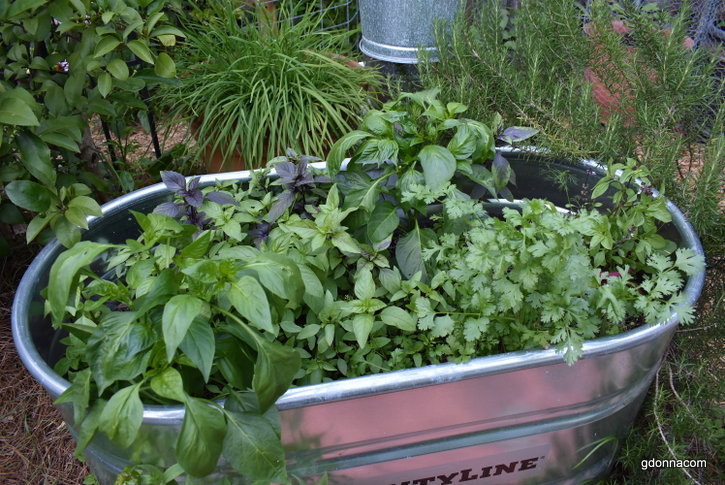 Our pepper, basil and cilantro area is rapidly growing. I started thinning it out but the pots I have left I need for other vegetables. I will see if it will grow close together and if I notice a problem I can thin it then.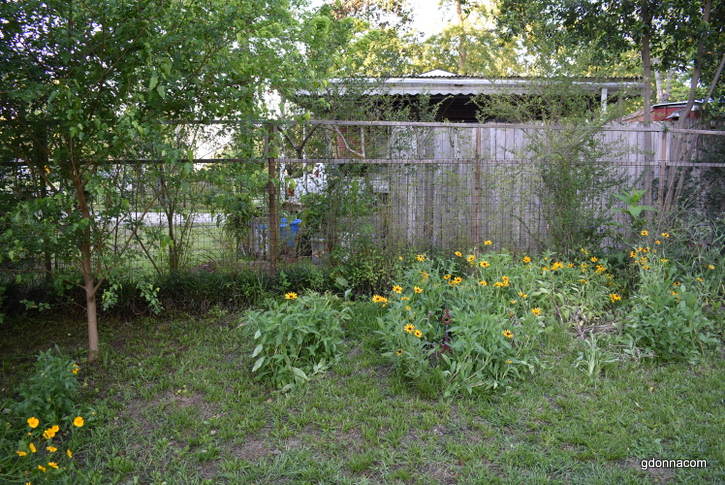 When I was a child and an adult I loved to visit my Grandmother. She was always doing something even if she was sitting. She most always had some kind of vegetables growing in a small garden, even if it was just her secret ingredient. Many times I would just watch her as she moved through the yard, over to the chickens and things she did about the yard. She was one that would rather be outside than inside.
My Grandparents were simple folks, the kind anyone would feel at home with them. Life is not about what we have, other people are not interested in what we have, they are interested in how we do things so they can do those things too. This is how my Grandparents were, they didn't have much of anything material that was valuable but a wealth of knowledge and skills.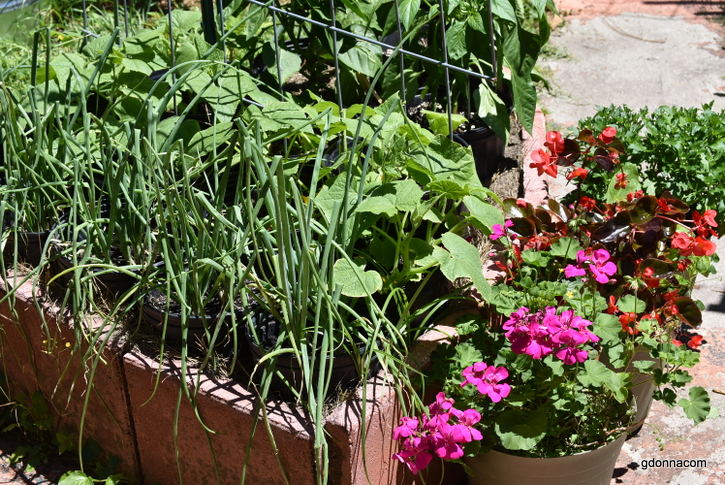 Gardening is what I would consider heavy work but without doing we have nothing.
Many people have become soft, wanting a life that is easy. Easy does not have a lot of purpose or much interesting about it. When we have easy then what?
There is easy filler food or real food. There is machinery that we purchase and pay to use that does the work for us or we simply do it ourselves. I just want to feel what I do because it has meaning. When we have less clothing and wash it by hand it will last longer. We can get a good look while washing it if there is something that needs to be mended. If we hang it to dry it should not shrink. I know this but I am guilty of having too much clothing at this time and I am back to thinning it out.
If we are overwhelmed, maybe we are trying to do too much, possible we should go back to basics because if it does not feel right we need to change and when something is right, it will feel right.
I get overwhelmed too because I do take on too much at times but it is nothing I cannot correct and I understand we need to have some kind of balance. This goes either way, we can also be too idle and not have a healthy life.
We can take steps to fix what is off, we just need to do it. Each day is a new day, a day to continue on if things are well or make changes if things are off.
Grandma Donna