We really have to be careful with our food these days. I give special care with cleaning lettuce or greens such as turnip greens, collards, spinach, swiss chard etc.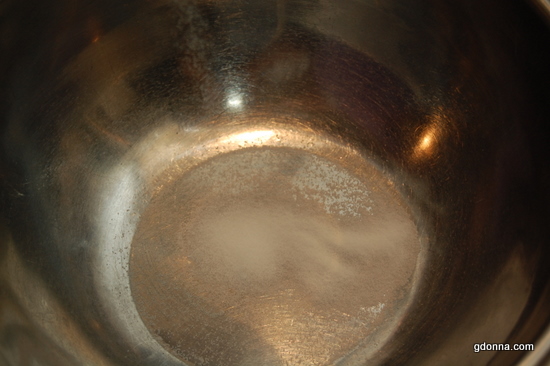 The first thing I do is take a very large bowl and pour a couple of Tablespoons salt in the bottom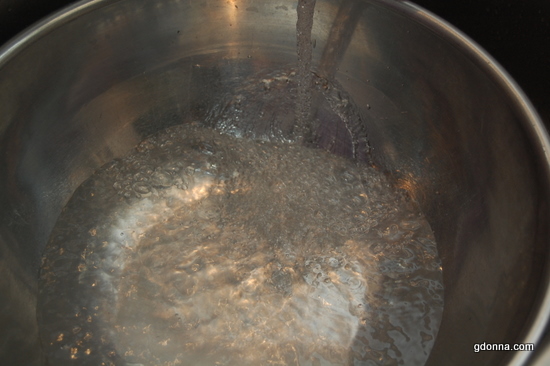 Then fill about half way with clean cold water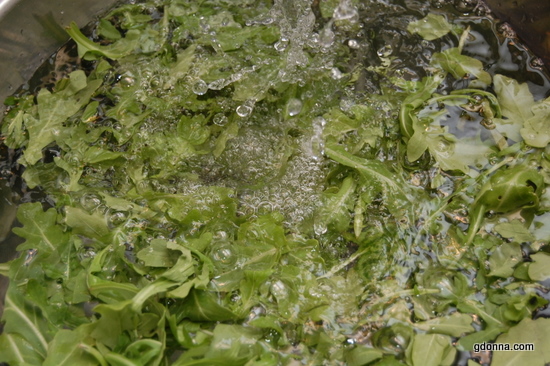 Cut or tear your lettuce if it is something like romaine and put into the salted water or just toss in the smaller leaf lettuce. Same for other greens.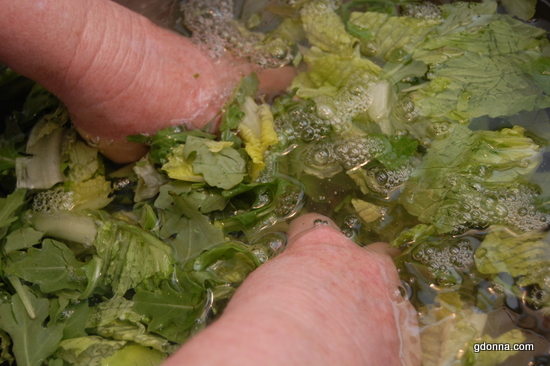 Swish around the lettuce, it may feel soapy due to the salt. The salt will make any critters let go of the leaf if there are any there.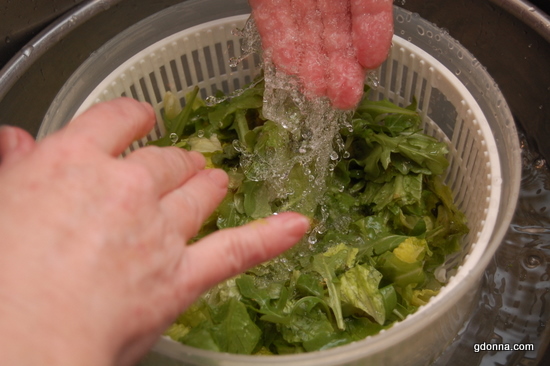 Now put it through a strainer and rinse with cold water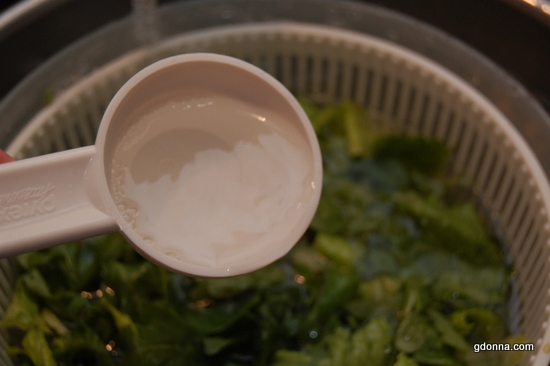 Now fill the large bowl again about half way and add about 1/4 cup white distilled vinegar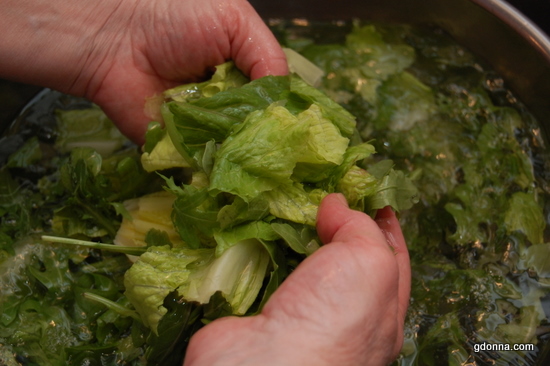 Swish around again and now the lettuce should feel squeeky clean.