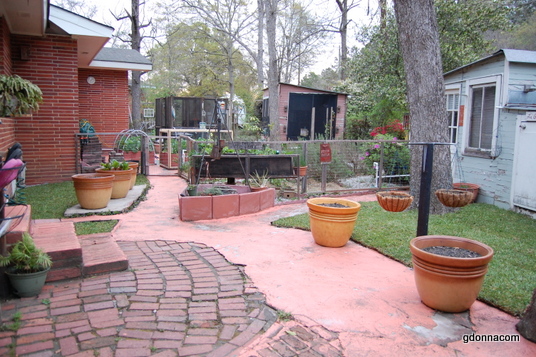 The back yard is coming together. We have been busy digging up most everything and re-working most everything we already did.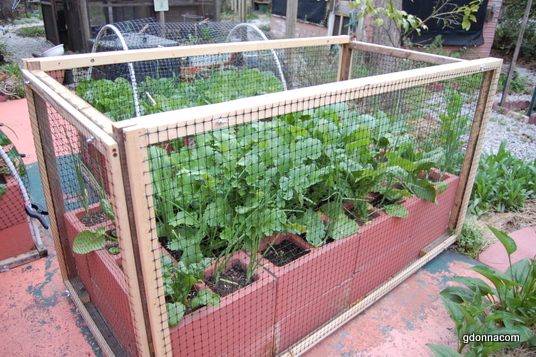 Our pvc hoops got us through the freeze times but they are not big enough for the with netting because the squirrels were eating our vegetables. Seems they especially love the cabbages. My husband designed this new type of frame. This is a take apart frame with bolts so we can bolt the type of frame needed for the weather. One frame with netting, one with plastic, and one with shade cloth.
We got tired of lugging the plastic back and forth and draping it to dry so we could fold it and put it away only to take it out again and start all over again. Over the years we have used all types of weather protection but we are both getting older and running out to cover and uncover is getting to be too much for either of us.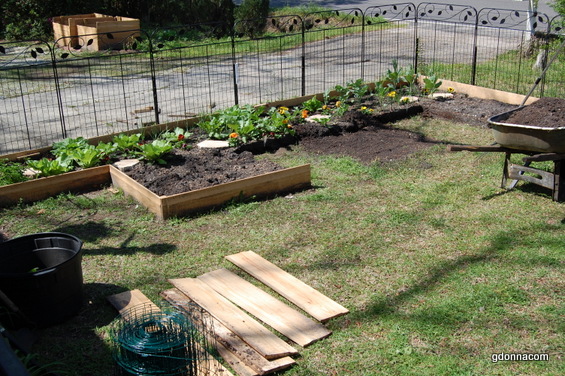 We made the decision that our garden was not shaped right because it was hard to put up any protection from the weather and the critters that want to eat the crops. We seem to have an increase number of squirrels in our area because we have never had this much of a problem with squirrels in our garden. In my previous posts I show how we built this raised bed thinking it would be a good shape but we tore it apart and started over after we harvested the mustard greens. Now it just feels right.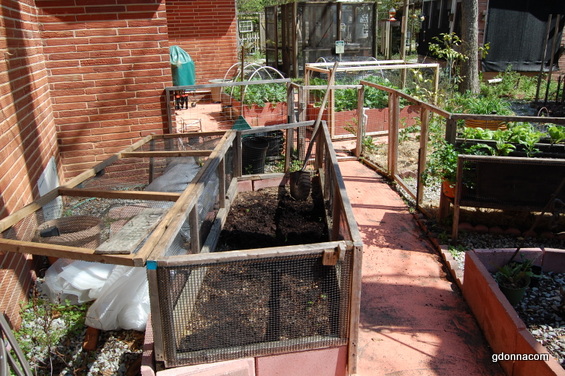 This bed that is enclosed is being dug out and we are moving this to the front yard bed to re-use this frame. I know this must be confusing but you will see if you follow along.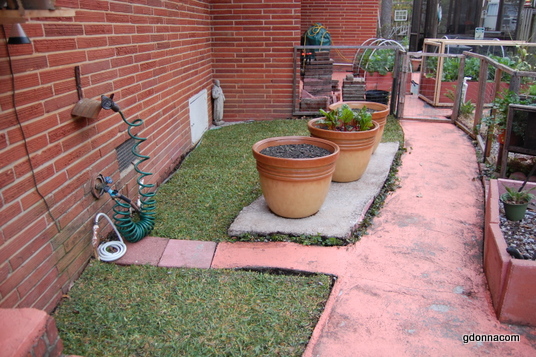 This is now the area where the enclosed bed was. A lot of digging, tugging, pulling and lifting and we took it all away. I was tempted to take a swig or two of the apricot brandy that we use to make a hot toddy if we take a cold.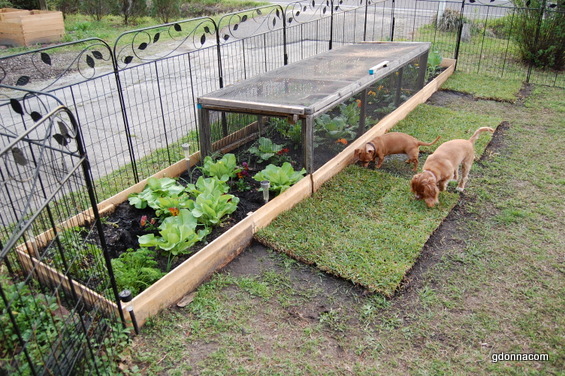 We moved it to to the front bed and by mid summer it should look better. We put a black iron table and chairs against the house so we can sit out and drink coffee early in the morning while the girls are sniffing around.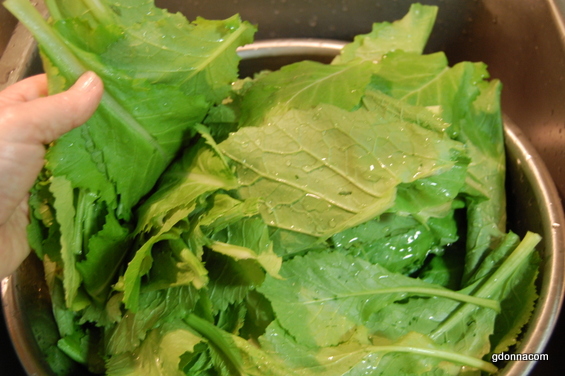 We harvested the mustard greens before we tore apart the raised beds.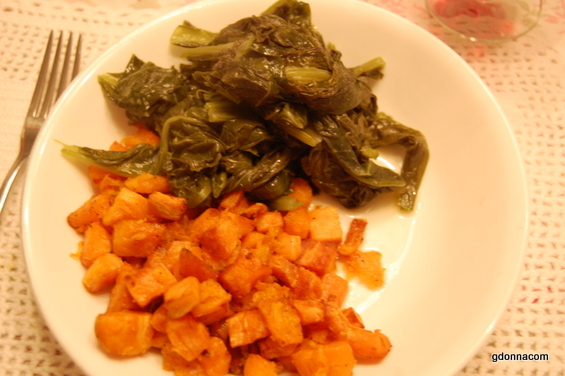 Mustard greens go good with most anything especially sweet potatoes.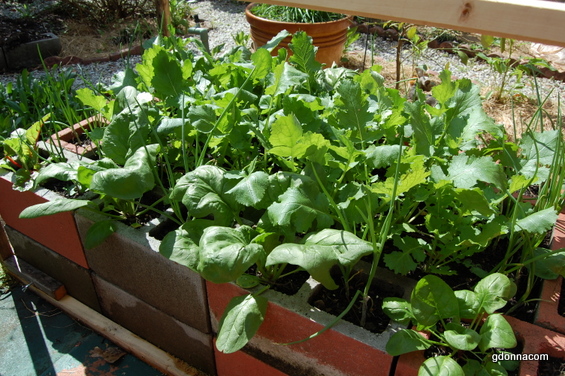 Everything has been growing so very fast and we must eat them because once warm weather gets here these cold weather vegetables will bolt.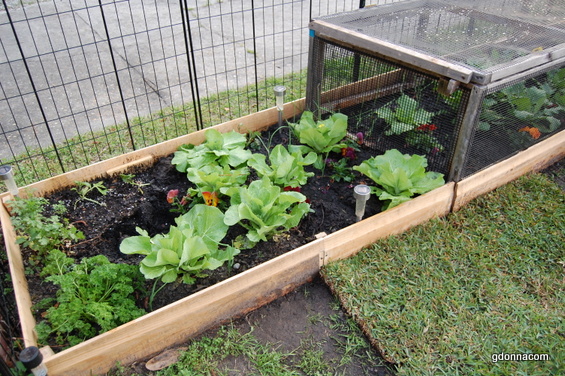 We need to eat these first before they start flowering. I will make some steamed cabbage leaves and place rice and thinly sliced meat and roll them up to make a cabbage roll.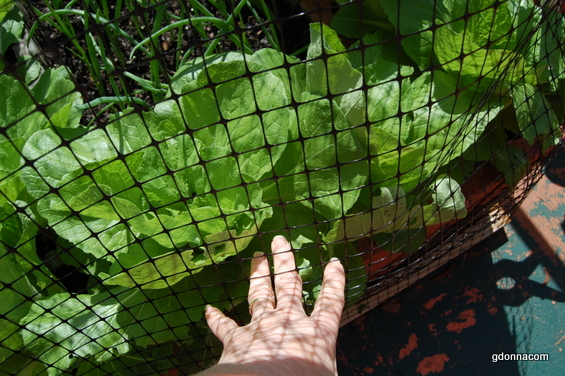 The cabbages in the back yard raised beds are protected so these can stay longer in this area. I will put shade cloth over the top to help keep them from bolting.
Until next update.................. You can do this too!