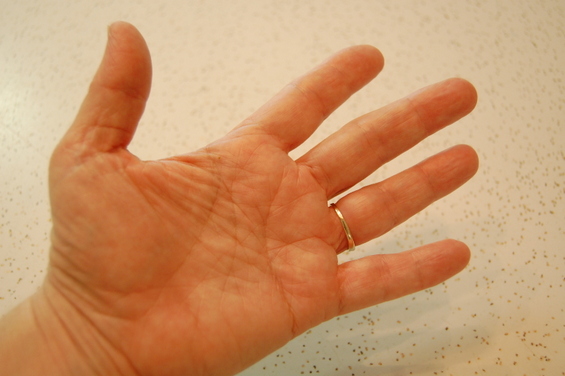 Need a helping hand?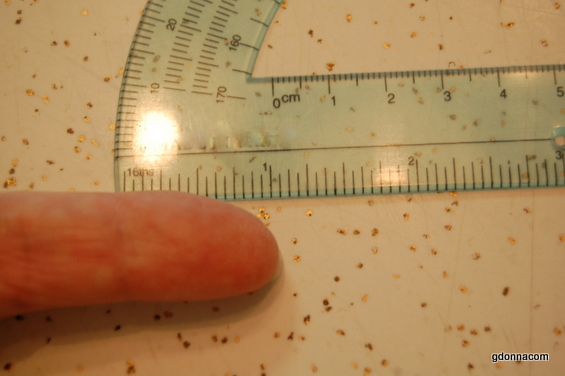 My index finger digit from the first bend to the tip of my finger is one inch. I can use this as a measurement when I am trying to measure things.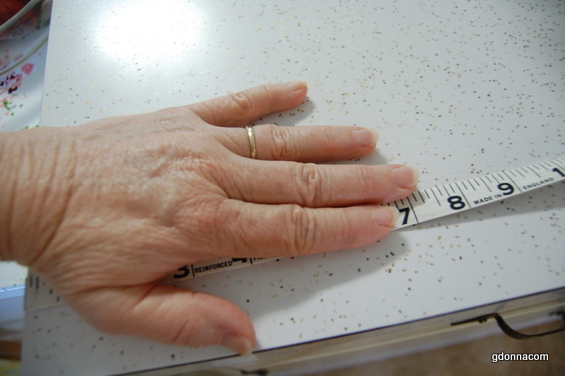 My hand is about 7 inches from the bend of my wrist to the tip of my index finger. Why would this be important? If you are rolling out dough and you need to roll it to a certain size you can use your hand for a quick measurement. Knowing your own measurements can be a quick guide for you in the kitchen.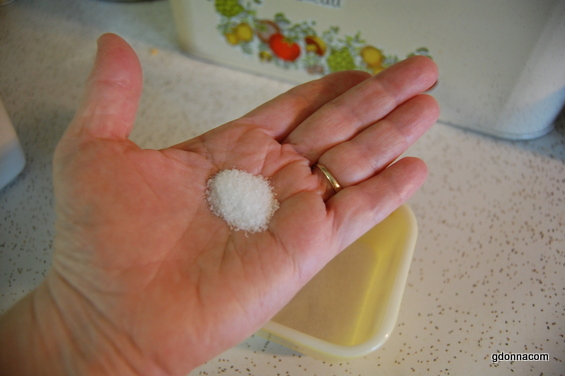 This is 1/4 teaspoon of salt.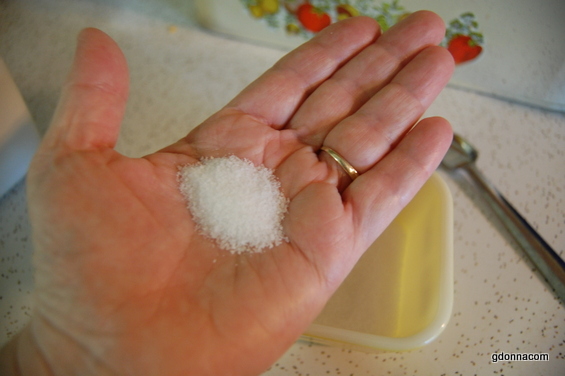 1 half Teaspoon of salt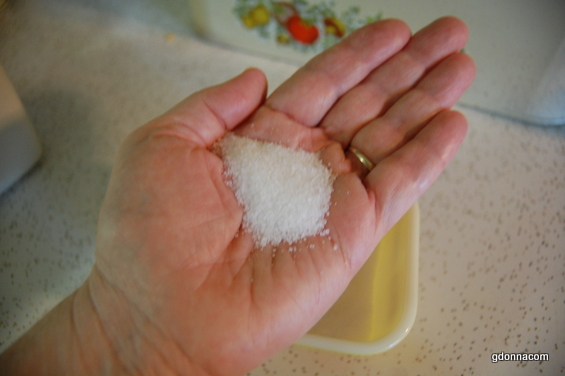 1 teaspoon of salt, notice my hand is having to slightly cup to hold 1 teaspoon.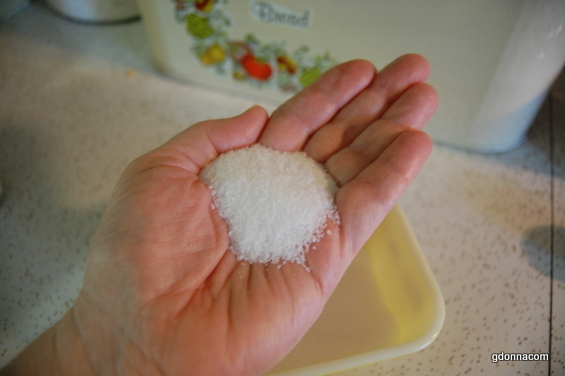 One Tablespoon and my hand must be in a cupped position.
When you are cooking and using measuring spoons, toss that in your hand and notice what it feels like and looks like. Over time you will be able to do away with the spoons.
When you spend a lot of time cooking you start developing ways to make things easier and to me anything that helps with using less utensils is a good thing.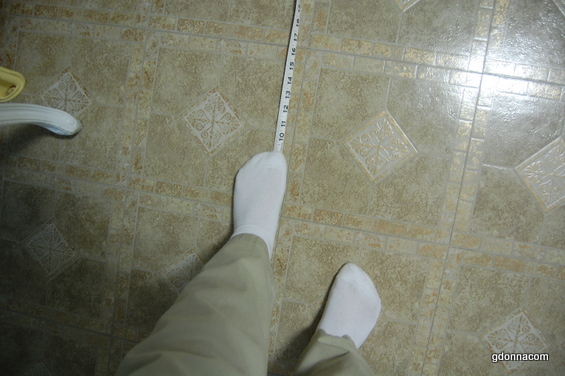 My foot measures about 9 inches from heel to toe. I am always up to something around our house and when I need a quick measurement I just use Me!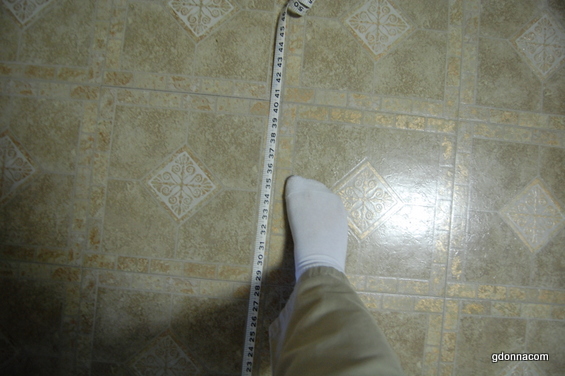 My stride when I am stepping off distance is 36 inches and that is really stretching!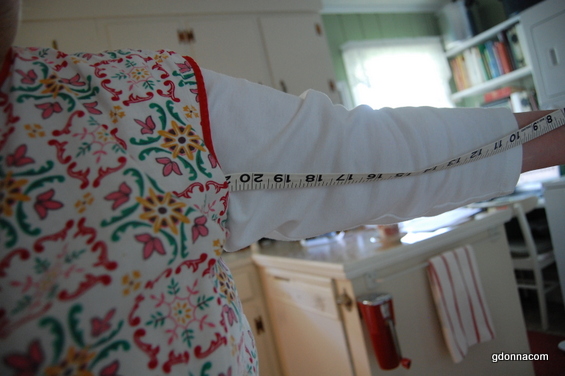 When I am measuring out yarn, fabric or thread I use my arm and fingers. Holding fabric between my thumb and middle finger and pulling it across my arm to under my arm is 22 inches. I could not hold my measuring tape good while trying to take a photo but without my apron in the way it is 22 inches because that is how I measure.
I hope these little tips helps to inspire you around your home. Grandma Donna