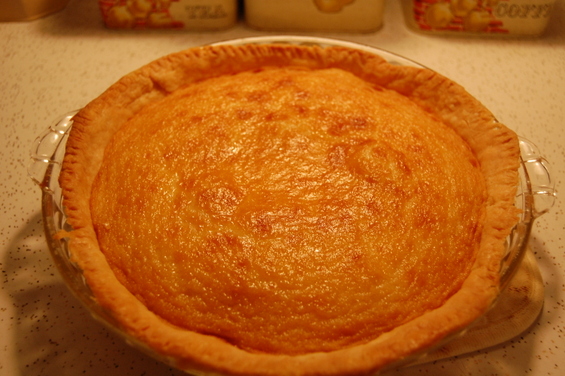 Here is my homemade Egg Custard Pie Recipe
You will need a 9 inch pie crust. I have a recipe for the pie crust on this website the previous post.
Pre-heat the oven to 400 degrees
I bake this in a 9 inch pie pan
1/4 cup softened butter. (1/4 cup is half a stick or 4 tablespoons)
2/3 cup sugar
2 eggs
3 Tablespoons all purpose flour
3/4 cup evaporated milk
1/4 cup water
This will be cooked at 400 degrees for 20 minutes then reduced to 300 degrees for an additional 15 minute baking.
Remember when taking a glass pie pan out of the oven to set it on a towel or oven pad so the glass does not break from touching something cool. Then put it on a cooling rack after it has cooled down a bit.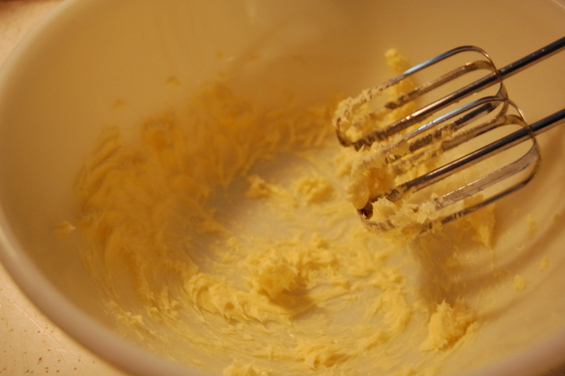 Cream the butter, I use a mixer.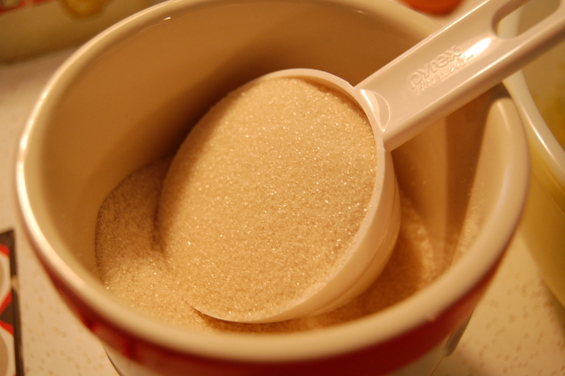 Now add the 2/3 cup of sugar to the butter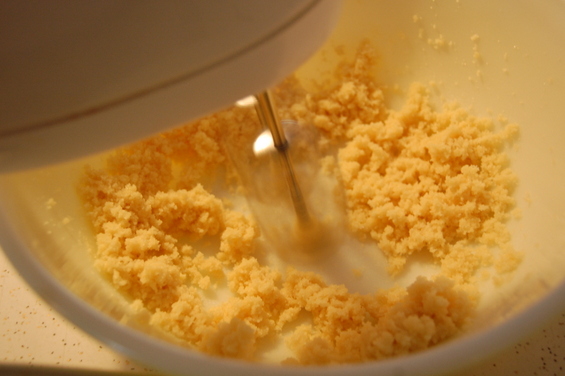 Beat the butter and sugar.
Add the eggs one at a time. I have already beat in one egg pictured above and just added the second egg and will beat until the second egg is incorporated.
After the eggs have been beaten add the flour and beat a bit more.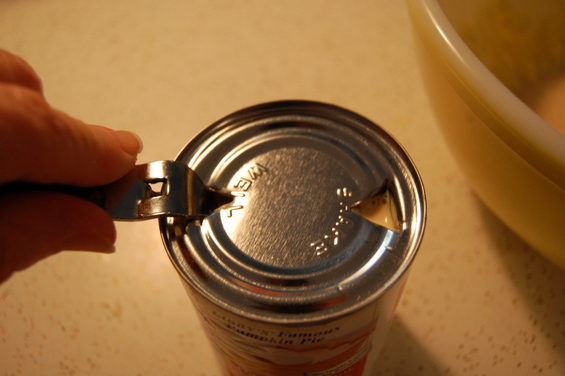 Now we will stir in the evaporated milk, the water and the vanilla.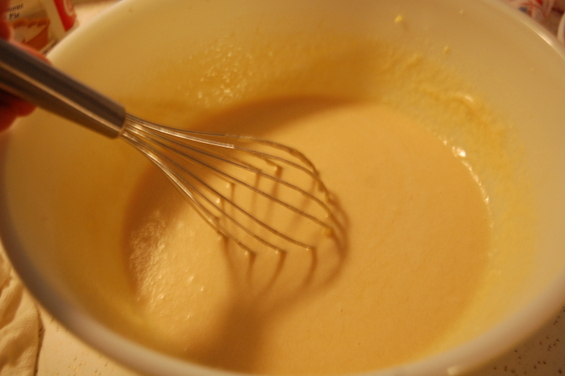 I use a whisk when adding the last three ingredients but I only stir it not whisk it.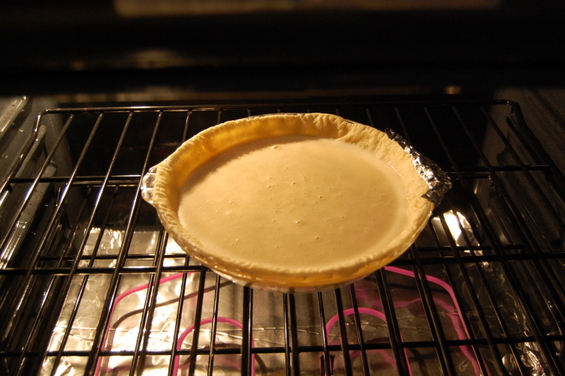 pour the filling into the pie shell and place in the oven that was pre-heated to 400 degrees.
Bake for 20 minutes then reduce the heat to 300 degrees and bake an additional 15 minutes.
*** Important. When the pie becomes golden brown on top place a piece of foil over the top to prevent it from becoming too dark. Also if the edges of the crust start to brown before that place a foil ring over to prevent the pie crust from burning.
When I baked this pie I first had to put the foil ring around it then I had to cover the top of the pie with a piece of foil. You can see in the picture the color it should be when it is time to add the foil. Everyone's oven cooks different and you might not have to do this.
Remove from the oven and place on a towel or pad and after it has cooled a bit place on a cooling rack. Once it has cooled to room temperature place in the refrigerator to thoroughly cool. I usually make this pie a day ahead of when I will be serving it.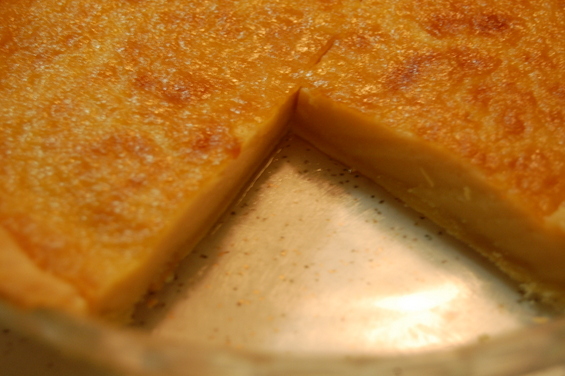 Sometimes it is hard to wait for the pie to chill but it really is better the next day.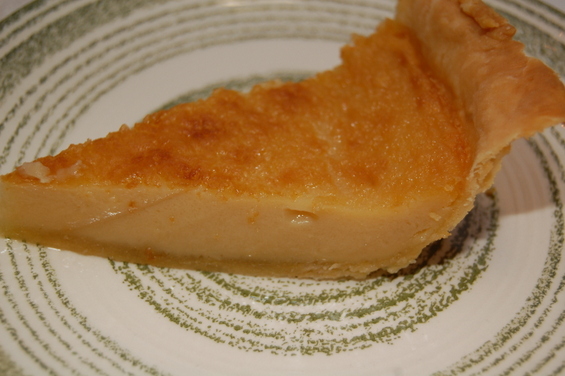 I use a high sided pan for this pie, my husband likes the top crust, he said it tastes like shortbread without the sugar.