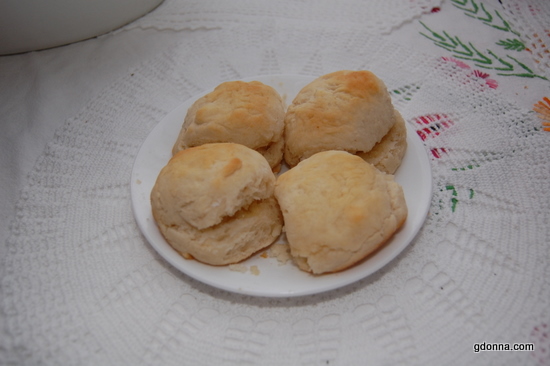 Homemade Dairy Free Biscuits
Recipe for small batch, about five biscuits (we ate one in the batch pictured)
One cup Self Rising Flour
2 Tablespoons Dairy free Margarine, (we use Earth Balance Soy Free Natural Buttery Spread because it is Non GMO)
Rice Milk (We use the Rice Dream Organic Rice Drink)
About a half cup Plain (All purpose) flour in a small separate bowl.
The next few pictures were taken on a day when we made a large batch of Homemade southern biscuits but the method is exactly the same. When we made the Dairy Free Biscuits pictured above I did not think to take pictures while making them, only after we put them on a plate.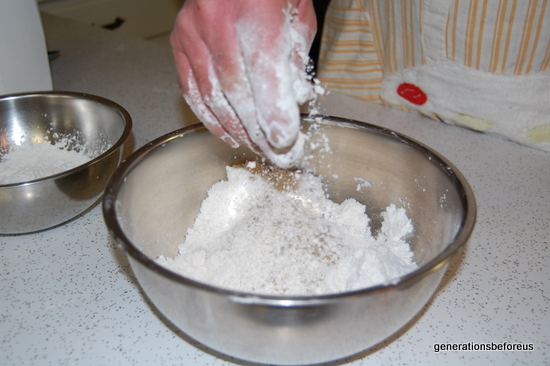 In a meduim size bowl work the Dairy Free Margarine into the flour until crumbly. In this picture above we are making a larger batch but the method is the same.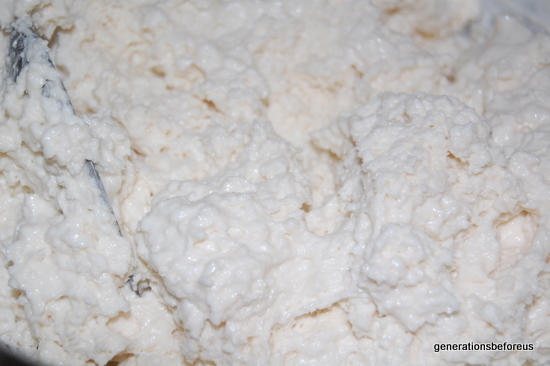 Add enough rice milk to make it look like a thick cottage cheese.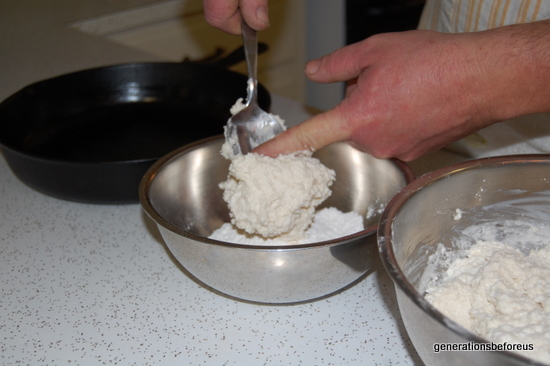 Spoon out some of the biscuit dough, this all depends on what size you want the biscuit to be. Place the loose dough into some PLAIN (all purpose) flour. The biscuits are made with self rising flour but you need plain flour to toss them in or the outcome would not be the same.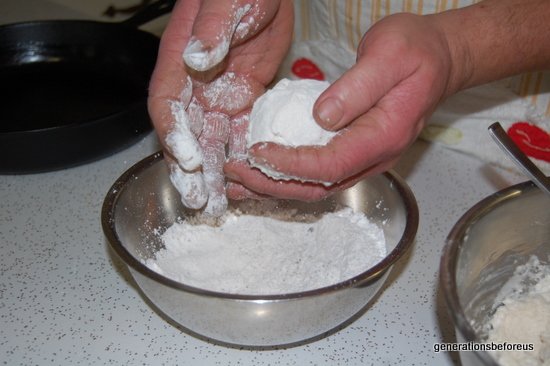 Gently scoop the dough out of the bowl of plain flour and toss back and forth in your fingers. You are dusting the ball of wet dough.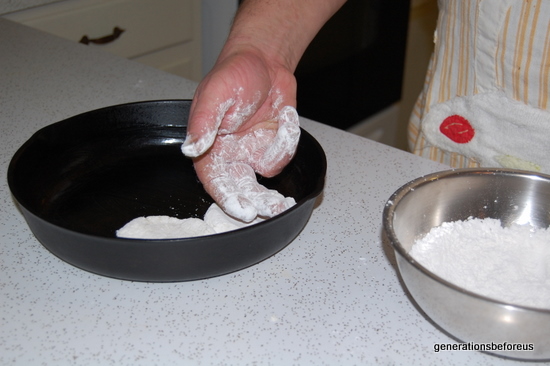 Place in a pan or cast iron skillet and very gently press down just a bit (Not much)
Bake in a pre-heated 495 degree oven for 11 to 12 minutes. Remove from oven and remove the biscuits right away from the pan on to a plate.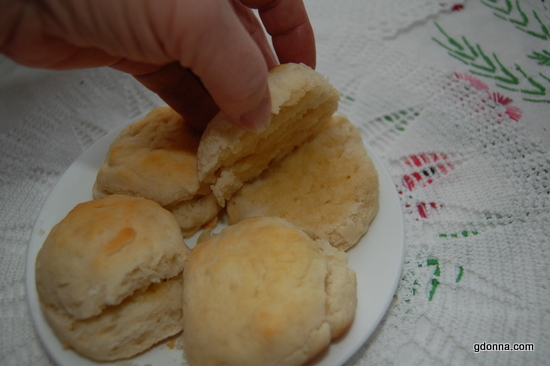 If the biscuits come out with a little flour on the tops just put a small spread of dairy free butter over them.
We normally slice the biscuits and put the dairy free non butter spread on the biscuits while they are hot. These pictured here are the dairy free biscuits already buttered (so to speak) and they were very good.