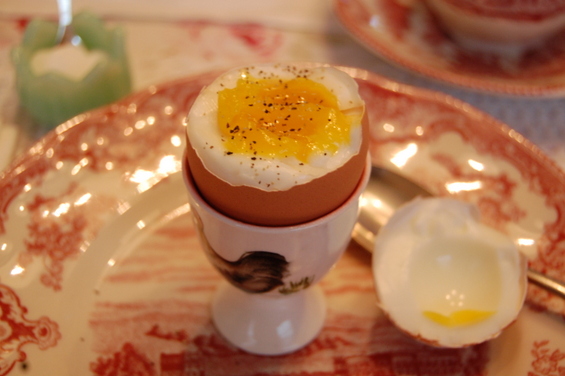 We try to eat basic food because it is better for our budget and better for us.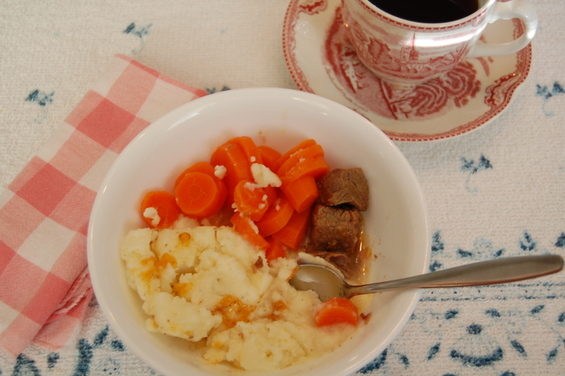 The pictures I will be posting are just random shots I just grabbed my camera and took of some of our meals so they are not magazine ready. The photo above is cooked pork, carrots and mashed potatoes.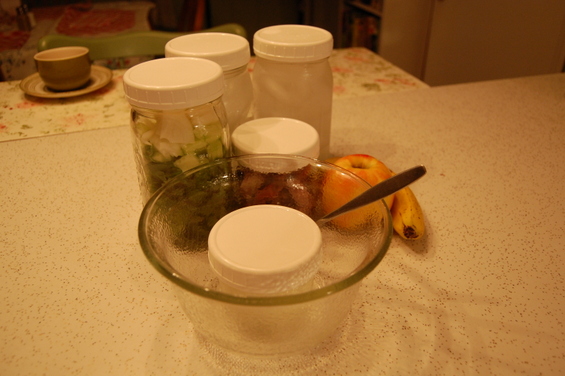 We rarely have steak and when we do we cut it up and stretch it as far as we can. This was lunch for my husband for a day trip. The small jar has sliced leftover steak and the jar to the left of that is lettuce, cucumber and onion. Apple and a banana for a morning and afternoon snack. I packed this nice size bowl so he would have room for the full salad. Oil and vinegar was in the jar sitting in the bowl. I sent two quarts of filtered water to drink throughout the day.
**Just a note on these plastic caps on the jars, the plastic caps do good for non liquid food and will do ok if you can keep the liquid jars standing upright in a cooler but they will leak liquid if they are leaning. I use the metal lids and rings most of the time for the liquids if they are going to lean or lay on their side.**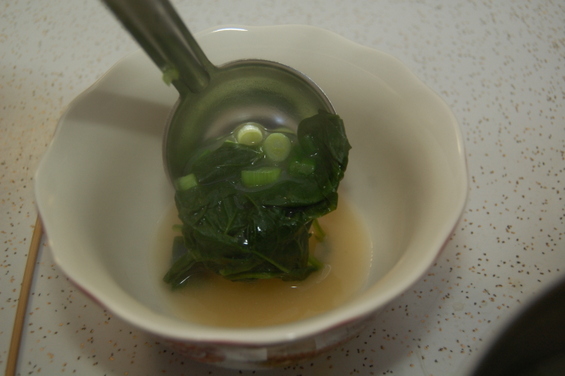 This is a simple soup that I have made with fresh organic spinach, spring onions and chicken broth and it is very good. There is no recipe for this because all I did was cooked the three ingredients together.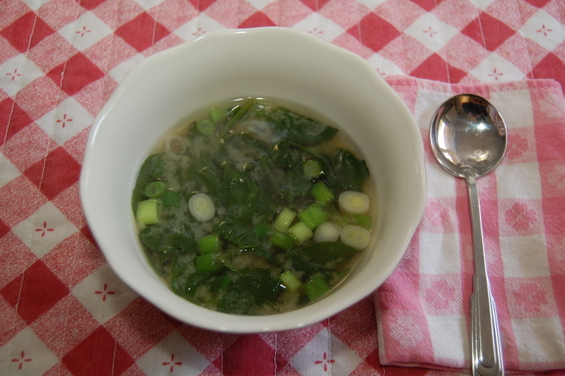 This would be my version of miso soup but without the miso.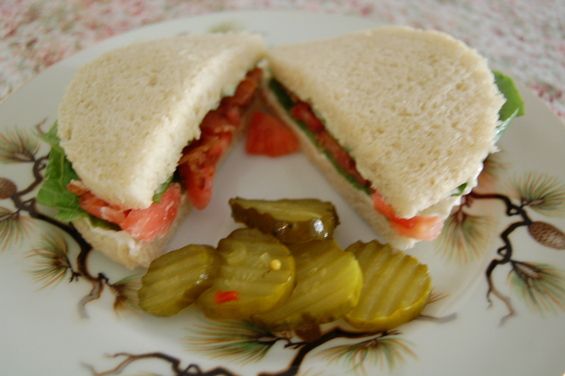 I make our bread and when you make your own bread you can make it however you would like it. This is a BLT (Bacon, Lettuce and Tomatoes) and pickles.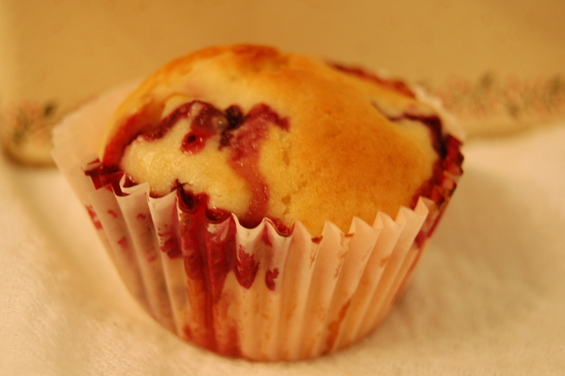 This is a blueberry muffin that I made that is gluten free. I keep Bloomfield farms flour on hand for gluten free baking. I have no connection with that company, I just happen to prefer that brand. I use that in place of flour.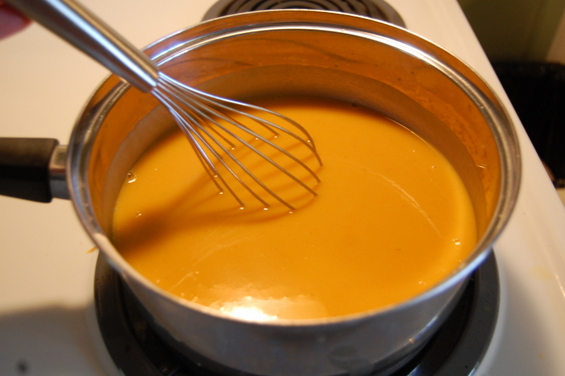 This is sweet potato soup and it is delicious. Soups are very health and truly do not take long to cook from scratch.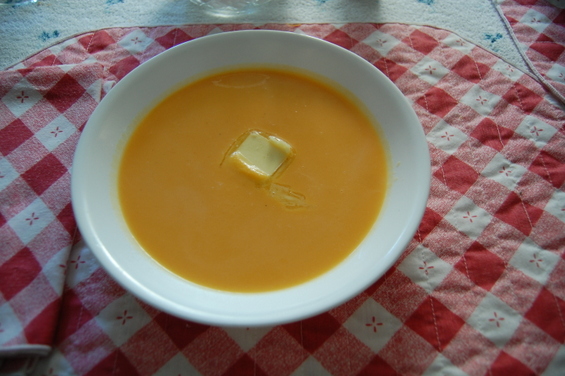 All you have to do is boil a sweet potato with the skin on. They don't take long to cook so keep piercing with a thin knife to check to see if it is done. Peel the skin off and then place the sweet potato in the blender and add chicken broth or vegetable broth if you are vegan and blend until a soup thickness. Put into a pot and bring to a gentle boil for just a bit then serve. I add a pat of butter.
If you are caring for someone that is sick and they do not feel like eating these types of soups are a way to get some nourishment in them. You can make a simple potato soup or pea soup, it could be asparagus or broccoli. Just about anything by using this method of cooking the vegetable then put it in the blender with chicken broth and then back in the pot to a boil. You could serve it in a cup so they can drink it.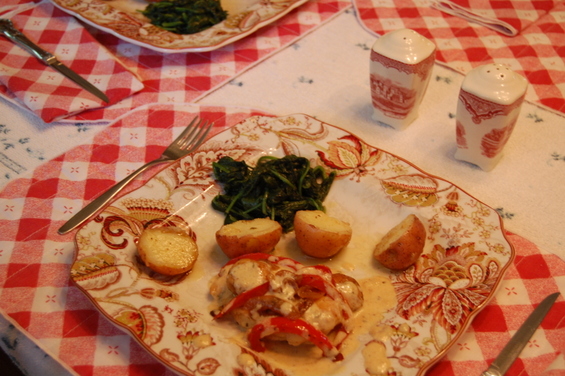 This is baked chicken, boiled new potatoes and spinach. We made a sauce with bell peppers, onions and mushrooms and put over the chicken. A good gravy can be made with flour and water, or even potato flour and water. Cooking from scratch comes from trial and error but everyone has to start somewhere.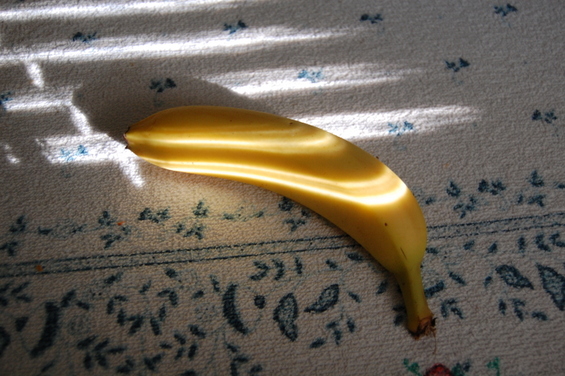 Sometimes just a plain banana is a good snack when hungry.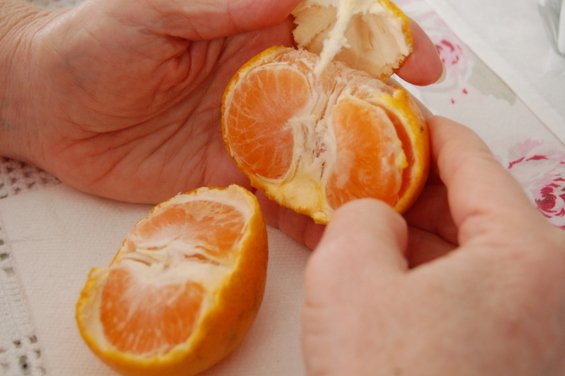 I normally get hungry when we leave home to go shopping or an appointment or just about anything. We pack a small lunchbox with a snack and some water to take with us to us from spending on fast food. We also know what is in our food because we prepared it. If we are going to be out for a long time then we pack a meal.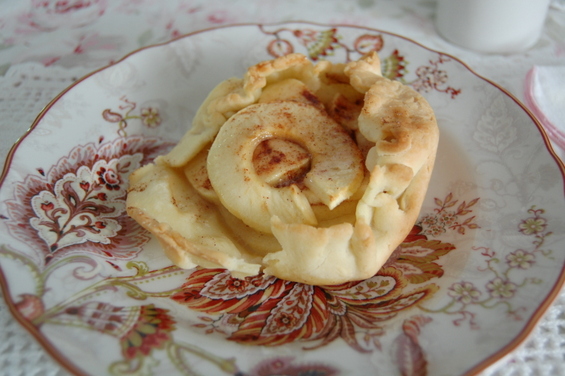 This is a gluten free apple tart that I make. You can make this with ordinary pie dough too. I normally cook 4 at a time. I have the recipe posted and I named them Ganny pies and posted them in the cooking from scratch section.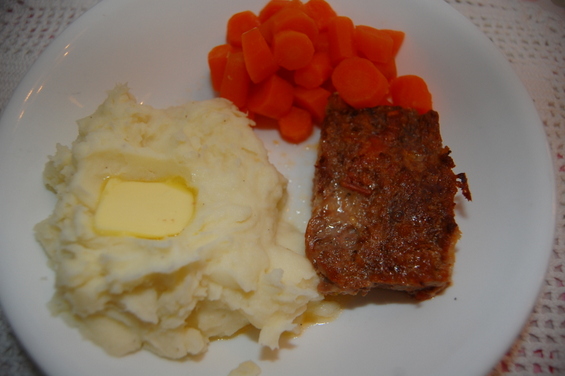 This is meatloaf, mashed potatoes and carrots.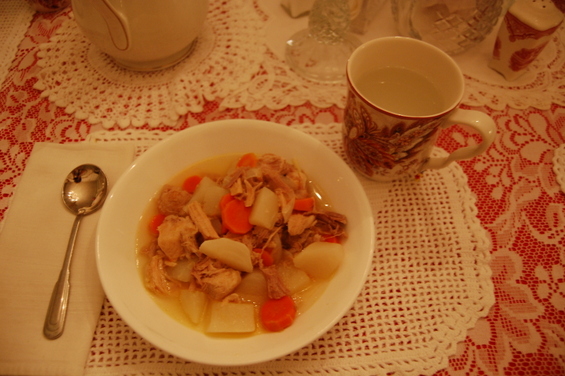 This is a very good simple meal for us. We just do not get tired of it. Cooked pork, carrots and turnip roots. There is not potato in this and the turnips cook quick and go so well with the pork. I just boil the pork until it is tender then add the carrots and just before the carrots are tender add the turnip roots. They do not take very long to cook.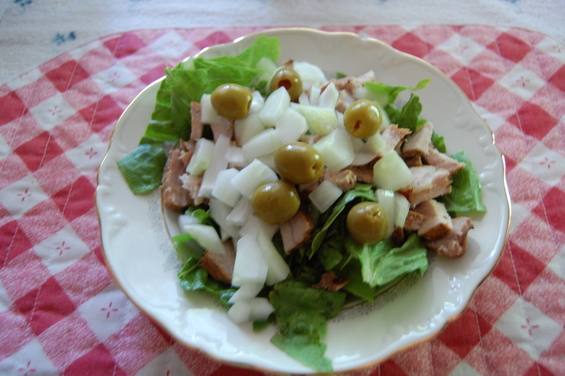 A salad is always good. Just add what you like, lettuce, onions, cucumbers, olives, and chicken, pork or steak sliced in small slices. Add your favorite dressing, homemade of course. We normally make a dressing of balsamic dressing and olive oil, with salt and pepper.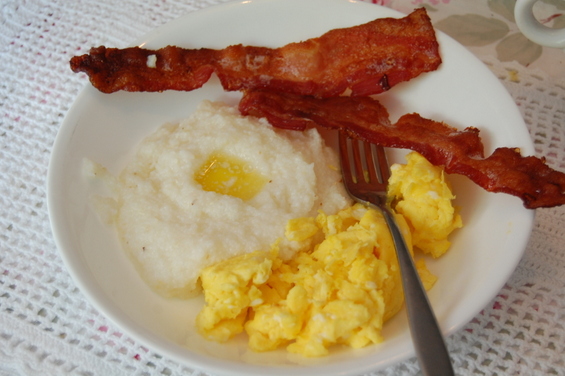 Bacon egg and grits is always good unless you have high cholesterol.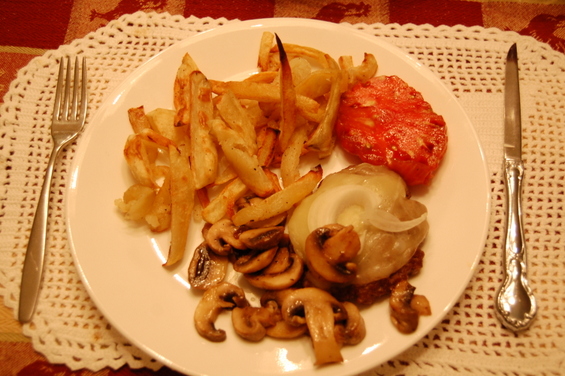 This is a hamburger without the bun. Added some sauteed mushrooms, a slice of onion, a bit of cheese on top of the meat. Homemade fries are very good.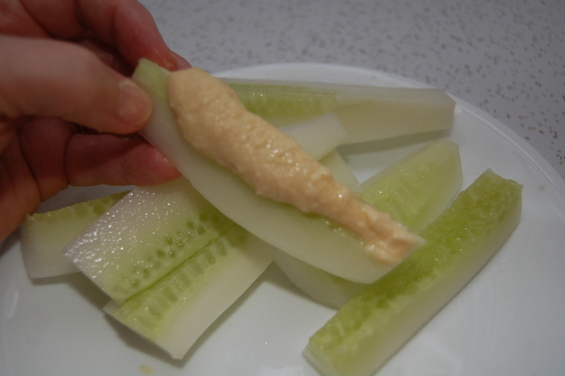 You can simply cut up cucumbers and eat them or spread something on them. This is homemade hummus. We make it with Garbanza beans.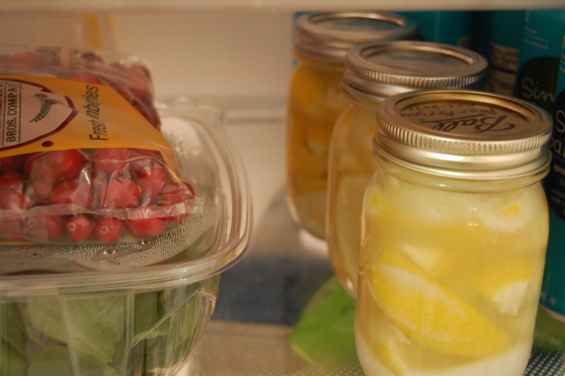 We preserve our own lemons I have a page on preserved lemons on this website. We keep our preserved lemons in the refrigerator and they can last a very long time. They are so good over just about anything.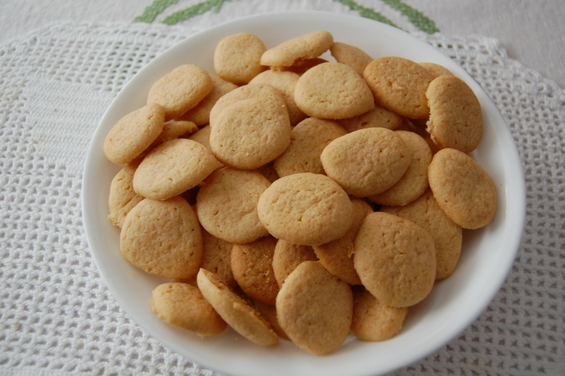 These are homemade vanilla cookies. I have the recipe posted in my banana pudding recipe.
For meal ideas go to my cooking from scratch section up at the top bar and scroll down to meal ideas and there are all kinds of photos of meals that we have cooked to give you ideas. I hope this helps, take care, Grandma Donna