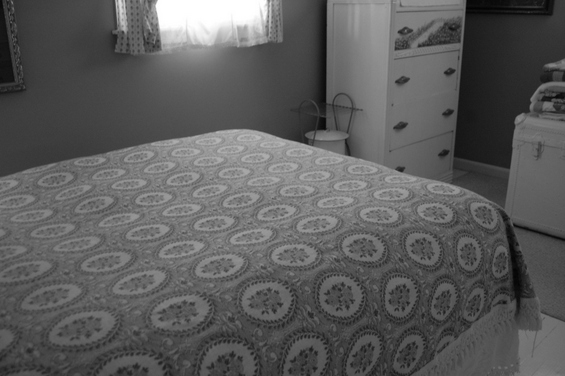 I dug this bedspread out of our old trunk. It fits very good in our new year of 1942. It is quite interesting as we find our way back in time how many things have changed and how it seems that 1942 is better than the current time for many reasons.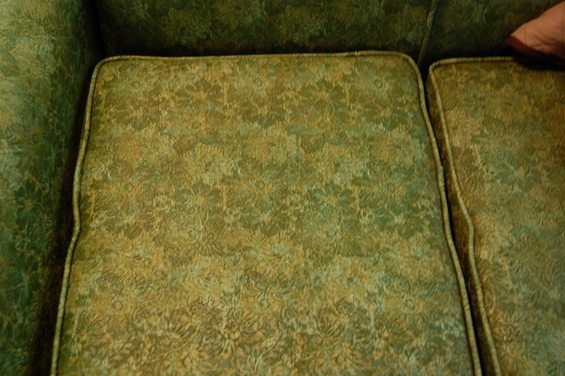 Our 1930s couch is a tough old couch. It was recovered with something that came before plastic. It is tough whatever it is. I decided I will crochet cushion covers just to make it not as cool and slidey.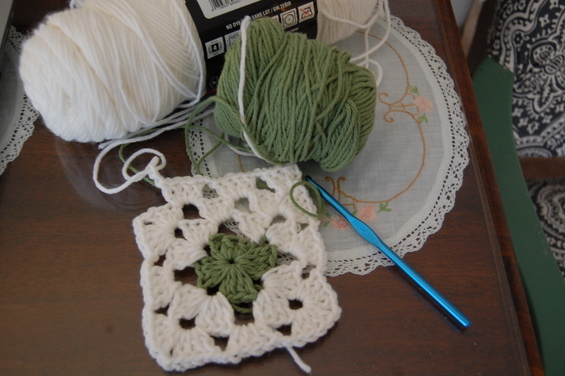 I am going to start with a granny square and make it the size of the tops of the seat cushions then crochet the sides of the cushions and add some elastic to the bottom of the sides to make it draw at the bottom. I will show you when I finish. oops, I had a lapse in time and forgot we are not in color right now...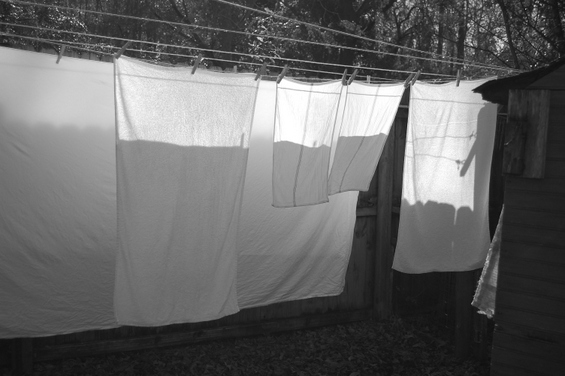 Ok I am back in 1942... The other morning it was 19 degrees with a stiff wind. I hung the laundry out on the line and it blew pretty good but half hour later it was frozen stiff. It did finally dry by the end of the day.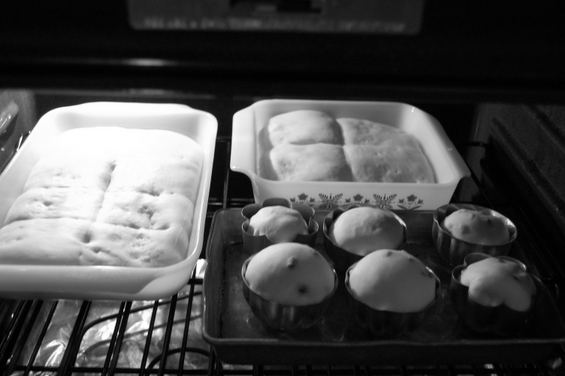 These rolls are soon to be ready to bake. The oven is a nice warm place for them to rise with the light on. The square rolls are for sandwiches and the round rolls are filled with currents. I will make honey butter to eat with them.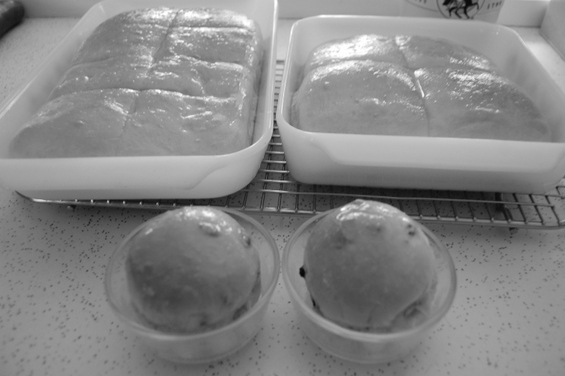 I spread some honey butter on the tops of the square rolls too.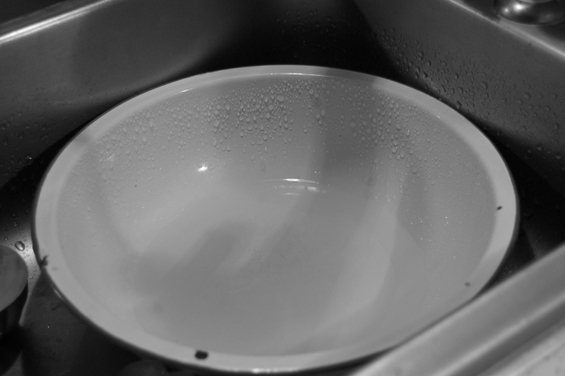 Here in the south we have to drip our faucets when we get a hard freeze so I decided to catch the water and put it to use later.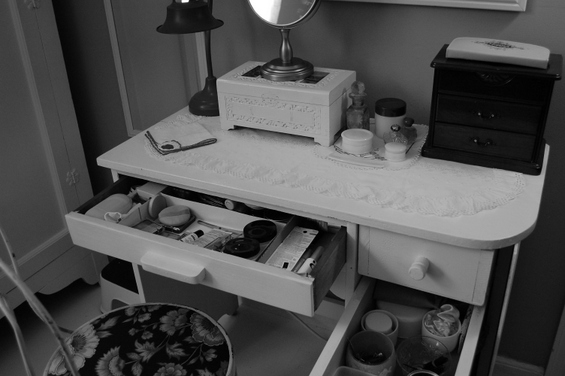 I have been working on the vanity and trying to make it more 1942. Each area in our home is being organized and I can say this has been a big job.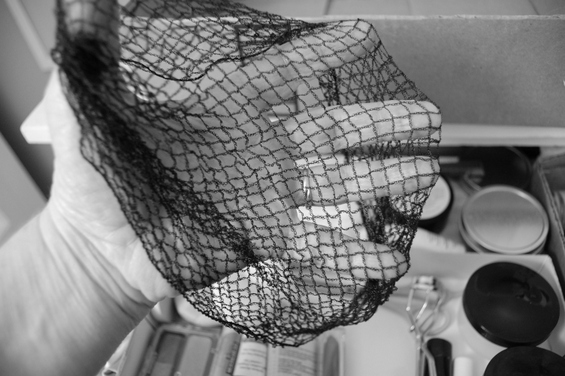 I found an old hair snood in the back of my drawer. I guess this has a new purpose :)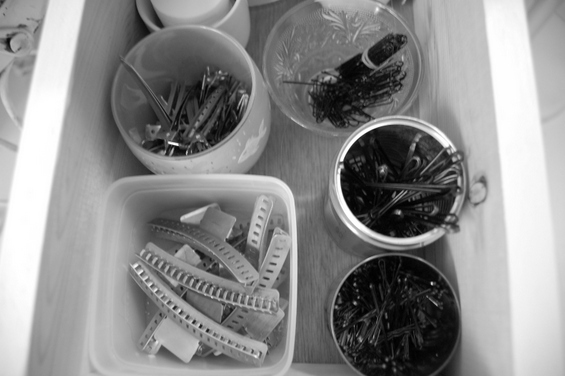 I am trying to get rid of plastic because most things were kept in tin, glass, wood or cardboard in 1942. I will have to find something to put my wave clips in that is not plastic.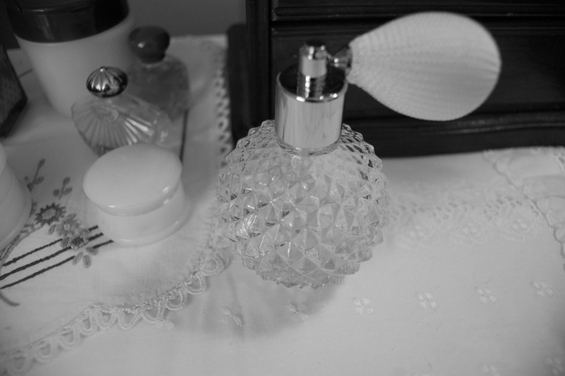 One thing interesting is when we get rid of plastic it seems to change the way we look at things. I don't know if I can explain this but we are getting rid of things and having less and the things we are keeping have more quality and what is in them has more meaning. We are becoming less disposable and it makes us think about what we are using.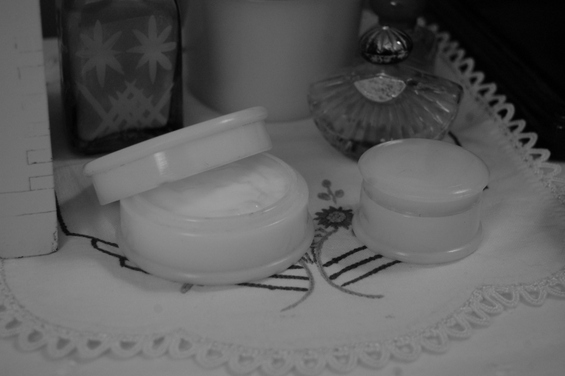 These are old milk glass containers and inside them is cream and the small one is deodorant. I did find some cream deodorant to put in the container.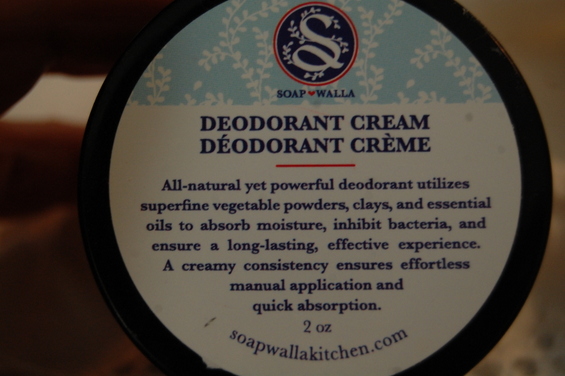 We are back to 2017 for a moment here, I found the cream deodorant here at the internet address shown above and so far the deodorant is quite nice. It smells somewhat of rosemary or lavender I am not sure but it does not break me out and is says that it is all natural. That says soapwallakitchen.com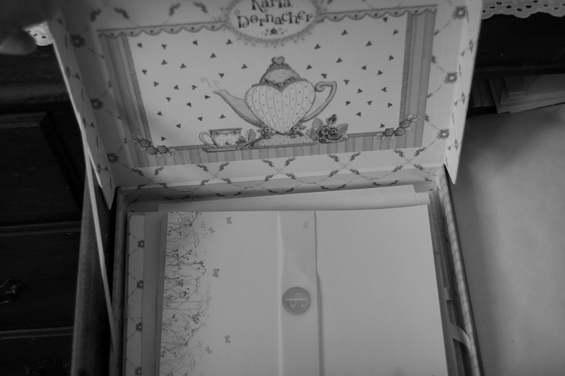 I have so many things going on it is difficult for me to show you everything in one post. I am also working on another desk/dresser and setting up a stationary drawer so I can start writing letters to my family and using snail mail. This will be quite a surprise to them. Shhhh.... don't tell them :)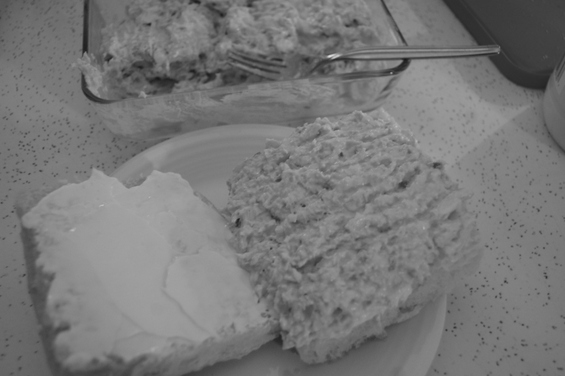 The square buns I made were for my husbands lunch. I made chicken salad from some chicken that I boiled. I boiled it for 45 minutes and then let it cool. I pulled it apart then added mayo, chopped onion, dill relish, a tad of mustard.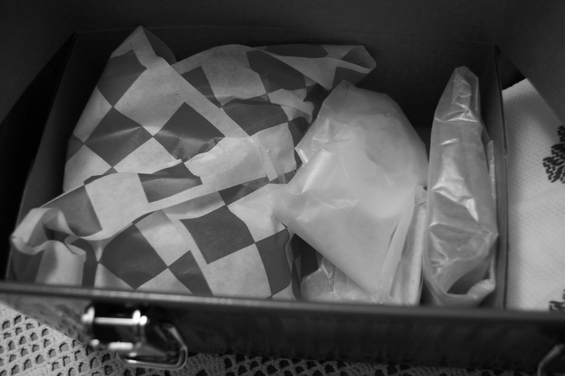 So this morning I packed his lunch. He had a chicken salad sandwich, a dill pickle, a half of a deviled egg, one sunbutter cracker and a piece of pound cake. He had a long day so I knew this would fill him up.
I have more pictures for the next post so there will be another one coming soon.
Grandma Donna