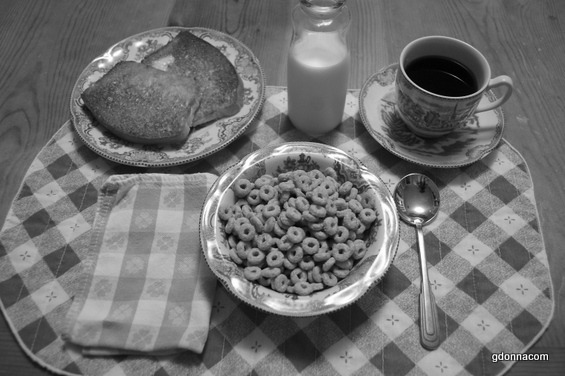 Cheerioats were introduced in 1941. The name changed a few years later.
One thing we are learning so far is we cannot just jump into 1942. This is a slow process to go backwards. We learned a lot about 1943 the year before last but we focused on rationing.
Now we are trying to live more like 1942 in our home and we thought we were fairly prepared but we are not because there are many things still to put away that do not fit into this era.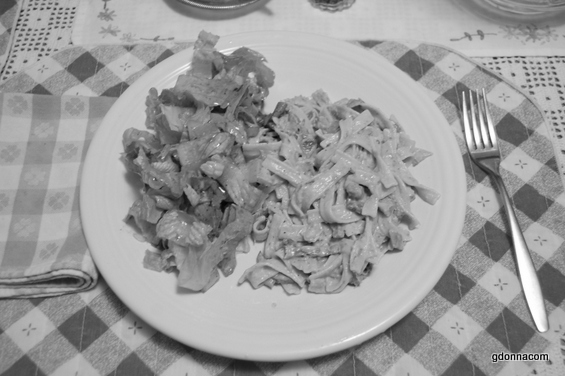 Food will not be difficult for us because we already cook from scratch. I can say that presentation seems to have more importance in 1942 than the current year now.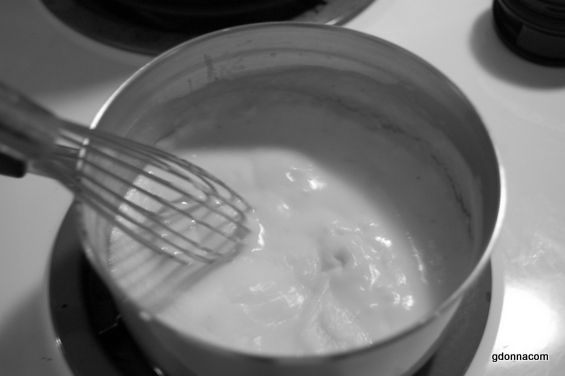 Yesterday I made an old family favorite breakfast dish from the 1940s that we called egg on toast or eggs ala goldenrod. I made a white sauce, I made one serving for my husband as I was going to eat later. 2 tablespoons butter, 2 tablespoons milk, stir on heat melt the butter and add the flour and stir together over the heat, add 1 cup of milk and cook until bubbly constantly stirring. I don't think a whisk would have been used, I did not use one in the past but do today. Remove from heat....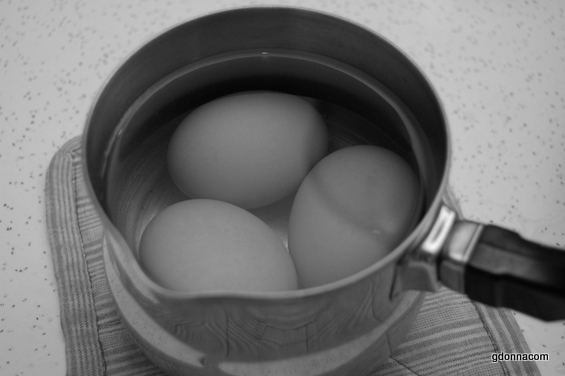 dice up two boiled eggs, one the eggs pictured is for me later..... and add the diced eggs to the white sauce. save half of one of the egg yolks for grating on top.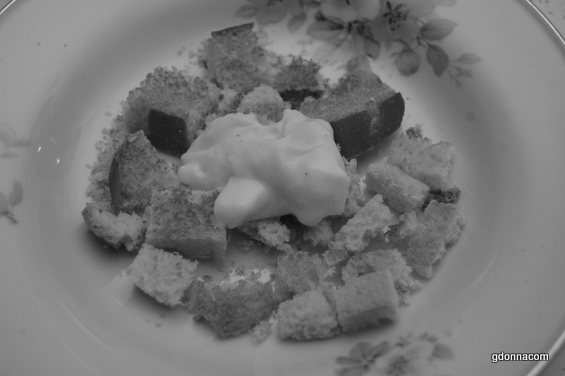 Spoon white sauce egg mixture over toast. I cut the toast into cubes so it does not have to be cut while eating. This is just one spoon of white egg sauce just to show you the toast.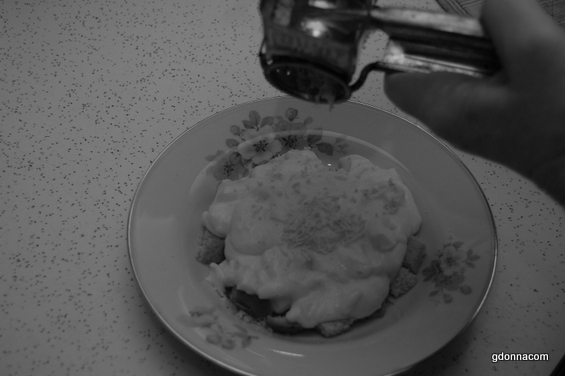 Grate the remaining half egg yolk over the top for a nice presentation.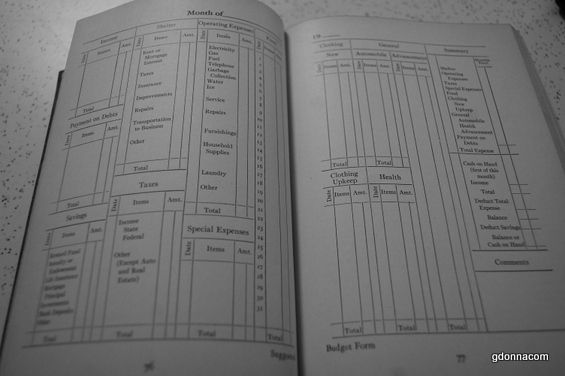 Now we are working on the budget. This is going to be a bit complicated to adjust a 2017 budget to a 1942 budget. I am trying to calculate the food prices and get a comparison from the grocery ads in the paper verses the middle income from then to middle income and prices of today.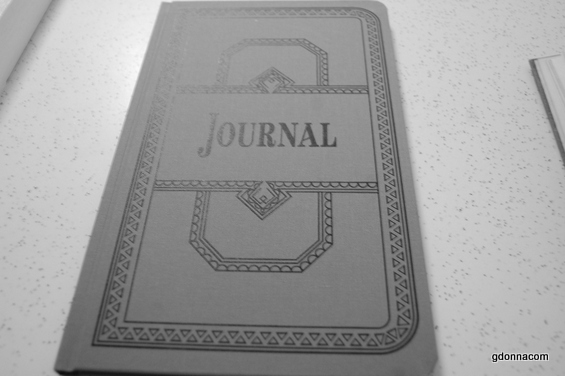 So we purchased a few things from Amazon because we could not find what we needed in a store. This is a cloth Journal and it is good quality.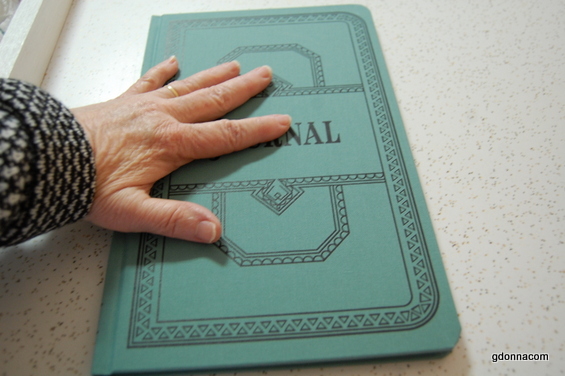 Since we purchased it in 2017 here is what it looks like.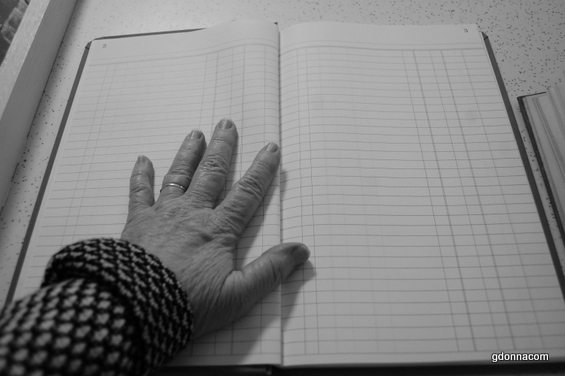 This is the size and what the inside looks like.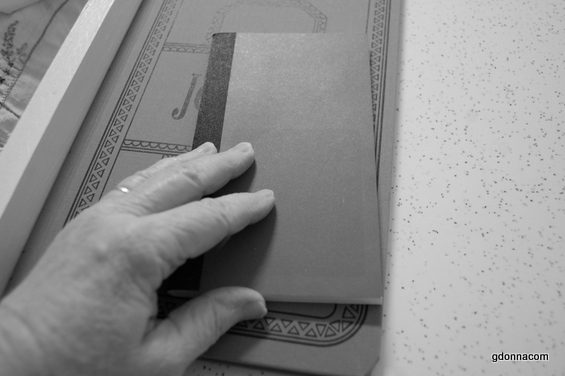 And we purchased a cash book to keep track of everyday spending. It is mostly for my husbands use while he is away from home. Our goal is to document all of our spending this year.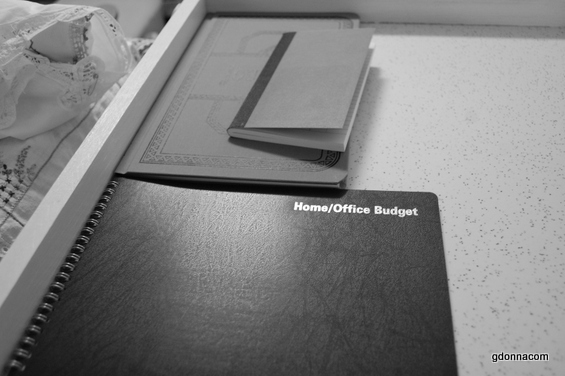 We bought a Home/office Budget book from Office Depot because it was the only thing we could find that had 31 days to write down expenses and that has a budget.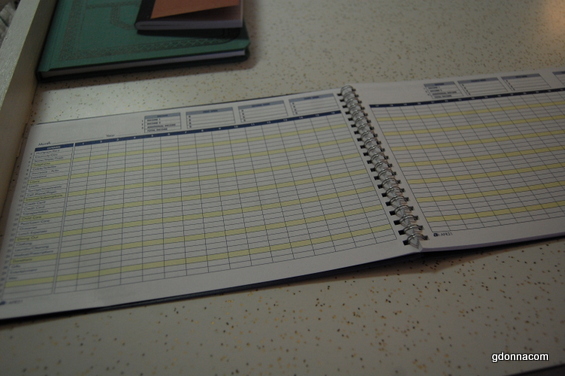 The way they did it in 1942 was up and down and this one goes across. We will use this one but will have to adjust the types of entries on the left hand column.
In 1942 they had expenses we did not have such as they purchased ice for their ice boxes, many people still did not have refrigerators. We have internet expenses and such that they did not have.
We are saving our receipts for now and this weekend we will sit down and decide how we will put this together because we do not want to get behind. Back in 1942 people often kept journals and scrapbooks and such. Many things were written down and receipts from a store would normally be hand written.
My Grandmother pasted newspaper articles, obituaries and weddings in large scrapbooks. I have some of them and they are very historical documents.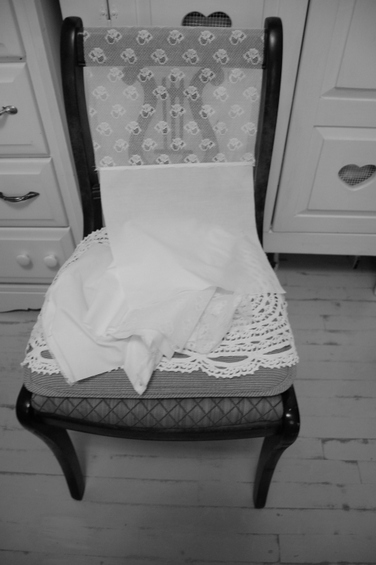 Organizing is another area we are working on. There were less items in the home compared to today but then they also had things we do not have today.
One of our problems is the use of electronics for doing this blog. Our computers do not fit into this 1942 life. They stick out like a sore thumb. We are currently making some changes to where these are located because to simulate this era we must get the feel of it the best we can.
There are many surprising things that were being used in 1942 such as the small kitchen appliances and they had slow cookers and electric waffle irons that were in my opinion superior to what we have today due to quality.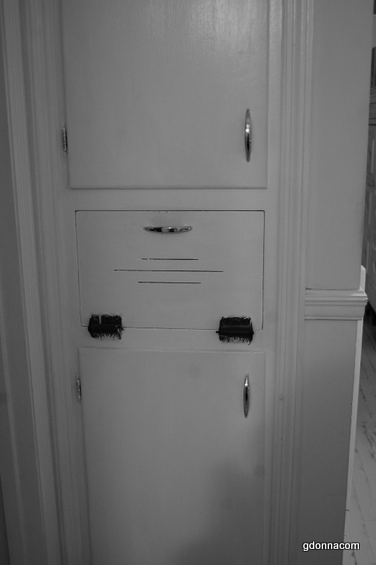 We are trying to make our home feel more like 1940s but our house was built between 1959 and 1960s. We do have the old built in laundry hamper and cabinet and a few features that give it that feel of a vintage home.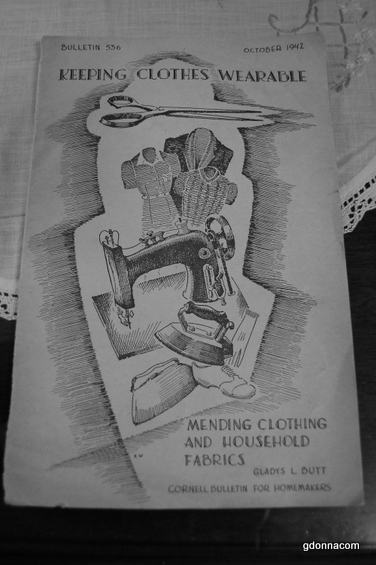 I have an interesting booklet about mending that I will be using.
I will be following this book to mend and my husband keeps me busy with mending so I will see how this works. I hope it will teach me some things I do not know and I will share my mending with you. It was published in 1942.
We are just starting this study of 1942 so there is nothing impressive to post about. I hope this gives you some insight into what we are doing and how we are trying to adjust. Grandma Donna