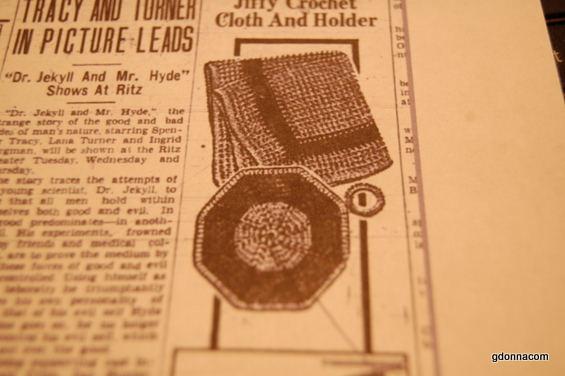 The blog post that I did about getting ready for 1942 had this photo about an eight sided crochet pot holder.
I want to thank all of you that searched for a pattern. Last night I received an email from Kathy in Japan and she found a pattern very similar and very vintage. The only changes it will need will be to the color of the threads. The design is very close. Also the round side ring.
Here is the link to a free crochet website that has this pattern.
http://freevintagecrochet.com/free-potholder-patte...
Again thank you all for looking and thank you Kathy for sending the link so we can share this vintage pattern with others.
Grandma Donna
An older post from the past
http://gdonna.com/living-like-the-past/what-to-do-...