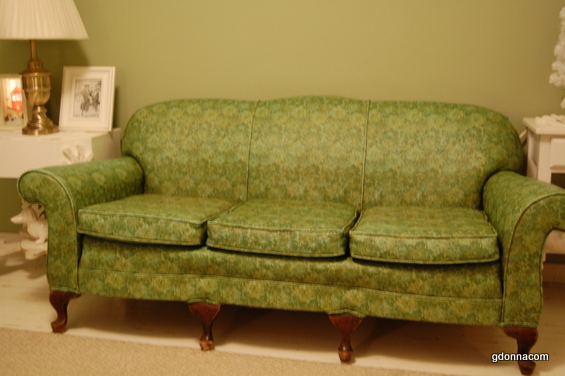 It is not snowing here at this time. The preview photo is a picture from the past.
But it is expected to get in the 20s this week.
I have three things to mention before my post on fruit bread.
It is really amazing how things change. I posted recently about a desk that came to us that belonged to my husbands Grandfather.
Now we have this small sofa that belonged to my husbands Great Aunt. It had been passed down to my mother-in-law many years ago and she ended up storing it for many years. It was recovered with a Fort Knox proof covering and now it has made it's way to our house once again. I say once again because when my husband and I married we had it for a brief time.
I did a little history check on it and my husbands Great Aunt purchased this sofa in the 1940s. We do not know if it was new or used so we are not sure of the age. I think we are being nudged to keep living like the 1940s. We are actually very settled and happy living "like" this time period.
Update
I have mentioned in other posts that we have been in a severe drought. This week we went from Severe drought to 4 & 1/2 inches rain, then the next day another 4 inches with a grand total of 8 & 1/2 inches of rain in 48 hours. We are so thankful for this rain and our hearts are heavy for those families that have suffered the tragic losses of loved ones in the fires in and around Gatlinburg Tennessee.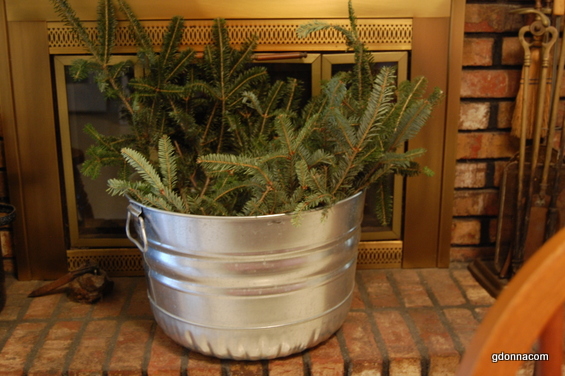 I want to share what we do during the month of December.
At the local places that sell Christmas Trees we stop by and ask for the free tree trimmings and put some in a large bucket and place it on the hearth. This could be placed anywhere. It makes the house smell so fresh.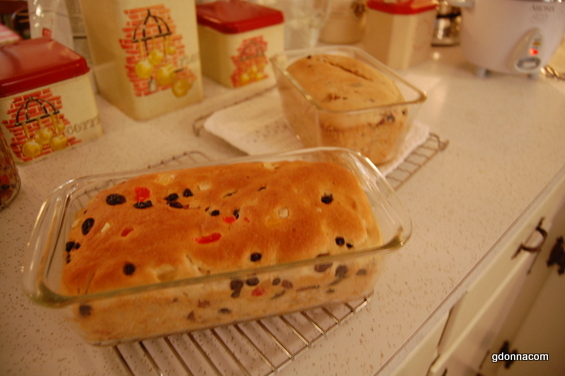 During the Holidays and winter months it is common to see Fruit Breads and Cakes. I have carried on the tradition from my Mother to make Fruit Bread.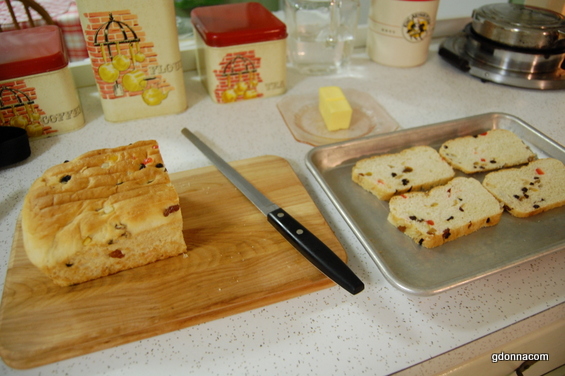 It is delicious toasted with butter.
In the past people ate seasonal foods. We do not think about this much since we have access to Grocery stores and shops and just about any type of food is available all year around.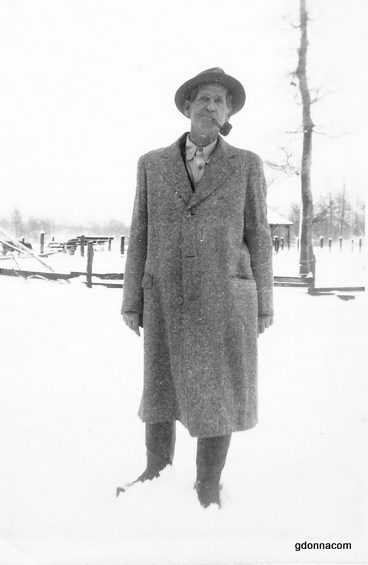 When we see fruit bread now we think of Christmas bread but in the past when cold weather season arrived and the end of the growing season for many crops people started using their preserved & stored food.
Vegetables above the ground and under the ground (root crops), fruits and nuts are harvested at different times of the year. Where we live the vegetables harvest between spring and fall. Fruit trees have their own timing. Berries and certain fruits are harvested in the spring and summer, citrus is harvested in the fall around Thanksgiving time. Nuts are harvested in the Fall. There are some vegetables that will grow through the winter depending on what zone we live.
In the past people ate fresh foods while they were being harvested and then preserved much of it to use until the next harvest. People canned beans and peas, carrots and many vegetables. Some people still preserve food but it is becoming a lost skill.
Canning requires two types of canners, the water bath canner and the pressure canner. Vegetables require pressure canning and fruits to make Jams and Jellies can be water bath canner. It all depends on what the canning book says. I highly recommend using a Ball canning book because there are some canning recipes on the internet that are not safe. Always check with the canning book.
Then there is dehydrating food which I also like to do. I prefer canning and dehydrating over freezing because if the power goes off for an extended period of time we could lose our stored food.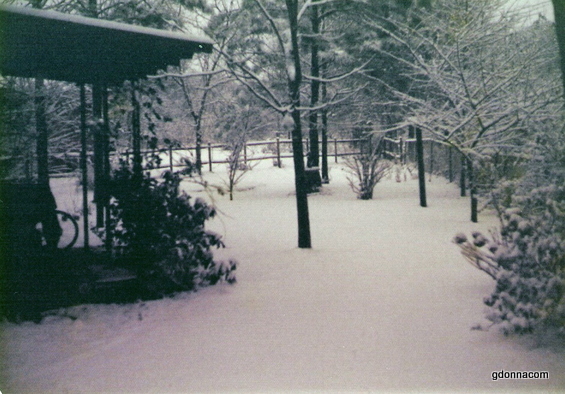 So for us here in the southern USA if we lived many years past as our generations before us did then this would be the time of year to be cooking food from our preserved foods, canned, dehydrated and Candied fruit such as what is in the fruit bread above. Currents and Raisins, lemon peel and orange peel, cherries.
Meats were cured, salted and game was hunted for fresh meat. Meats can be canned as well.
Eating seasonal was the way it was since the beginning of time. Then came transportation and refrigeration. I sometimes wonder if eating the same foods all year around is good or bad for our body? If we lived more like the past then we would eat root crops at certain times, greens at certain times etc. Just something to ponder on.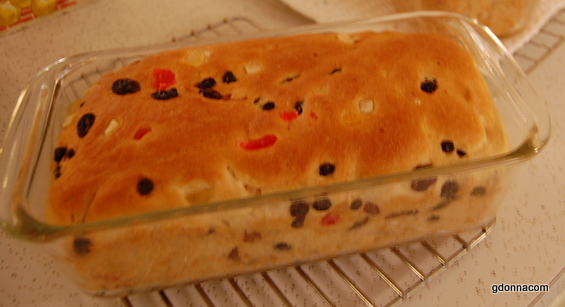 For my Fruit Bread Recipe
To make one loaf fruit bread
2/3 cups warm water ( 105 degrees)
2 Tablespoons vegetable oil or extra light olive oil which I use
2 Cups all purpose flour
1/2 teaspoon salt
4 Tablespoons sugar
1 teaspoon active dry yeast or bread machine yeast
3/4 cup of mixed fruit. I make a mix of candied lemon peel, orange peel, pineapple, cherries for color, currents and light colored raisins. You may also add nuts if desired. You can make this with just raisins, you can also add a bit of ground cinnamon if desired.
If using a bread machine select dough cycle.
Put in olive oil and water in the pan, add the flour, salt, sugar and yeast to the top of the flour and turn on. If your machine has a timer when to add fruit then select that. Mine does not so I just add it after it has kneaded a bit and before first rise. Then after first rise remove from bread machine pan and place in a oiled bread pan and let rise another hour or so. It depends on the temperature in the room. Bake for 30 minutes at 350 degrees. If it starts to brown too fast then place a piece of foil over the top.
By hand
Add sugar, yeast and water into a small bowl, whisk and let sit for about 10 minutes. In a large bowl add one cup and half of Flour and salt and whisk the salt into the flour. After the ten minutes are up add the yeast mixture and the oil and using a spatula work in the liquids into the flour. You will have a remaining 1/2 cup of flour to use for kneading. Flour a bread board or counter top then place the dough and sprinkle flour on top. Knead for 5 minutes by hand using the flour and more if needed but try and not use too much extra flour because you need a soft dough to add the fruit. After the dough has been kneaded for about five minutes start adding the fruit. This can be sticky so you might want to work using a spatula. Let rise for about an hour in a warm place, then press down and place into an oiled bread pan and let rise again about another hour or so. It depends on the temperature of your kitchen. Bake at 350 degrees for 30 minutes. If it starts to brown too fast on top place some foil. You can see some of my other bread posts and it will show you how to do this.
Grandma Donna