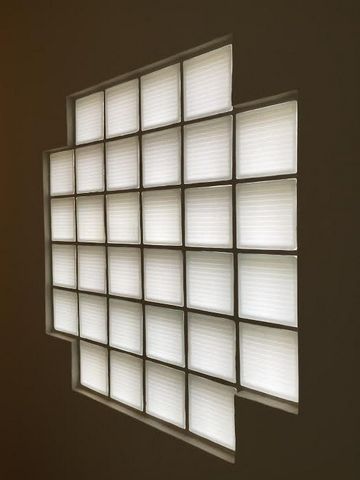 Last post I posted a email from Kelly in Guam. She has sent in pictures of the windows that she described in the last post. See windows around the world part two for more information how to cover glass blocks with fabric or paper.
Kelly says, the above is the aforementioned glass block window with spray-starched sheet squares.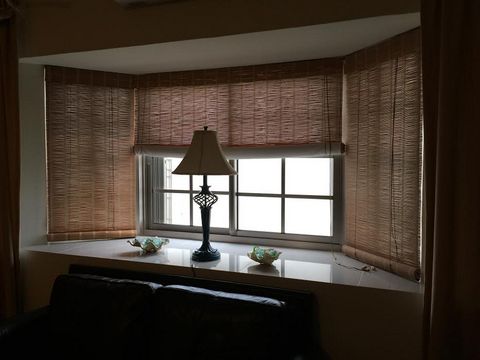 Photo above is our living room bay window. It's difficult to achieve good lighting for photos because the sun is so bright in this window. These blinds came from Home Depot and I lined them with sheets.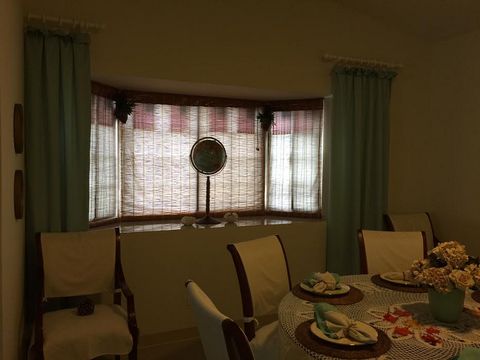 The same is true of our dining room bay window, above. I made the decorator curtains that stay out from sheets also.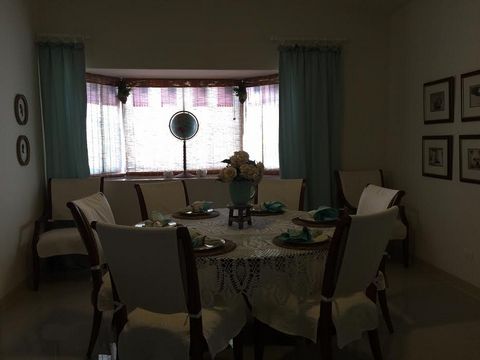 Here's another image.
Thank you Kelley, you have beautiful windows. I like how you lined your blinds with sheets. The glass blocks look very nice with the spray starch sheet squares and your living room is beautiful! Thank you for sending in photos for this post.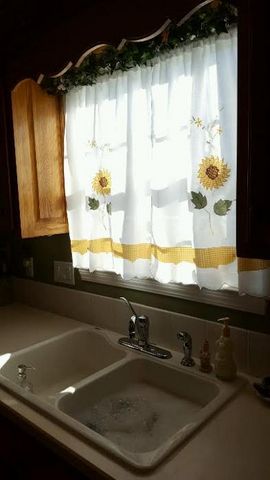 Tammy in Florida, USA east facing window. Morning sun brightens their Kitchen. A very cheerful window. Thank you Tammy for sending your photo
Thank you all for sending in photos of your windows, we have enjoyed seeing your windows and I know it has inspired me to do something different with our windows now that I want to remove our plastic blinds.
Grandma Donna